By the same people from 8 Crab who brought good quality zhi-char crab dishes for home delivery, now they introduced 8 Durian with the same commitment to good quality durian like they did for crabs.
Some of the reasons for their better quality durians – advanced irrigation, no overcrowding at their plantation, using only organic fertilisers , perventive nets so that the durians do not fall to the ground and well-trained durian choppers. For durian lovers, you can read all about their plantation process here
Finally, the transportation process is vital as you get fresh durians that are less than 12 hours from time of plucking. Their shipment arrive twice daily from Pahang and cleared within less than 3 hours. It is a guarantee that the durians arriving at your home is less than 12 hours from the time of plucking!
Here is a snapshot of how to identify mao shan wang for all durian lovers – it will definitely be a good knowledge when you are introducing durian to overseas tourists visiting as they will be in awe with your knowledge.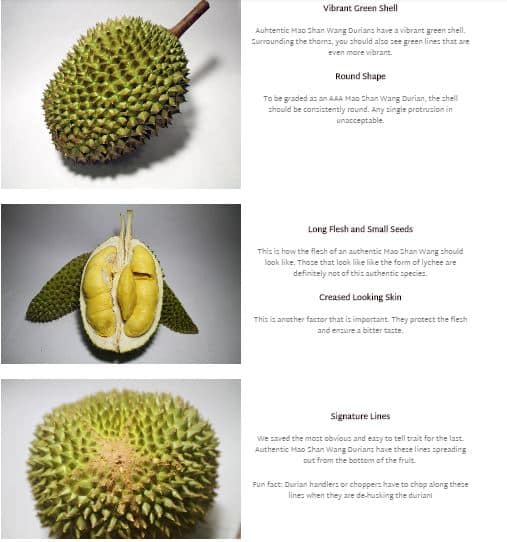 From their website, you can tell if the durians are in stock or out of stock and the prices reflects the current prices and it fluctuates depending on the supply.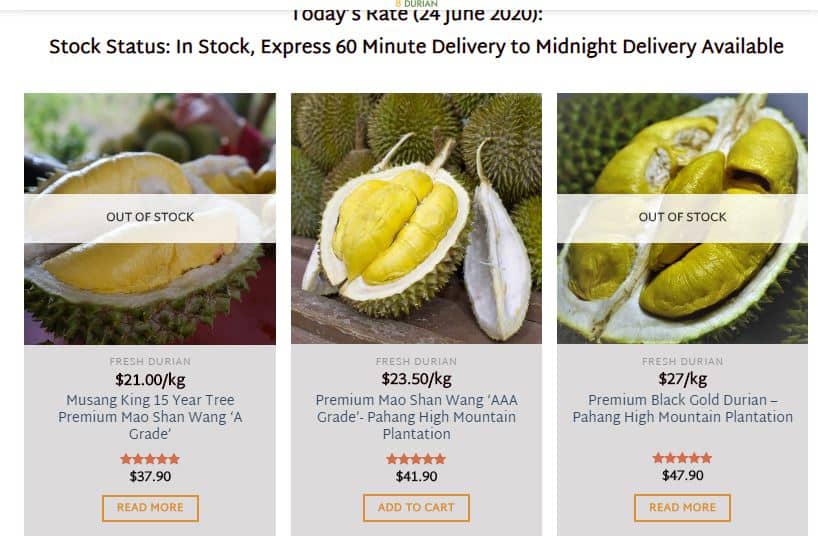 Here was my recent order from 8 Durian to satisfy my family's cravings.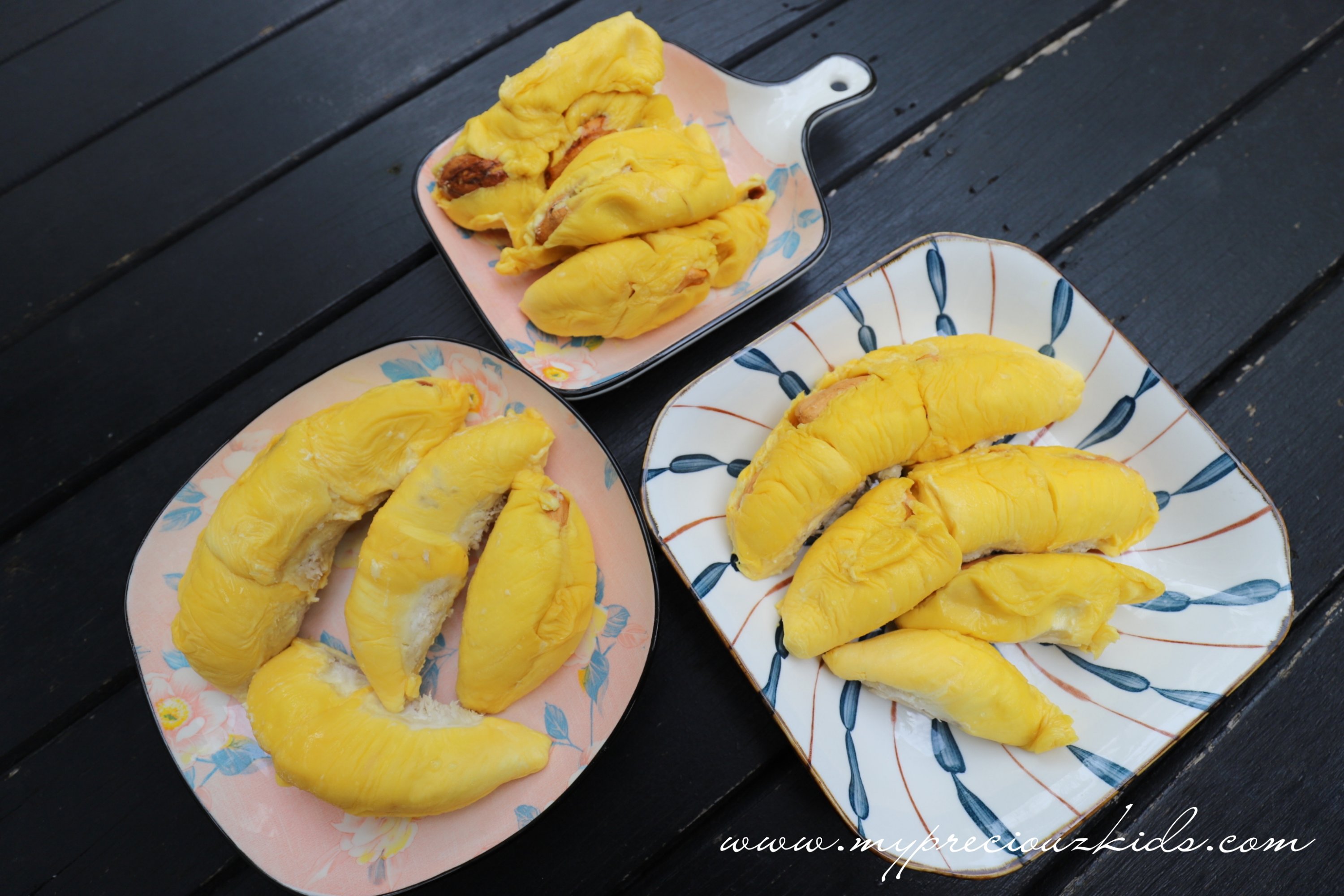 I was sent all 3 variants to try – all mao shan wang but of different grades  – A, AAA and premium black gold.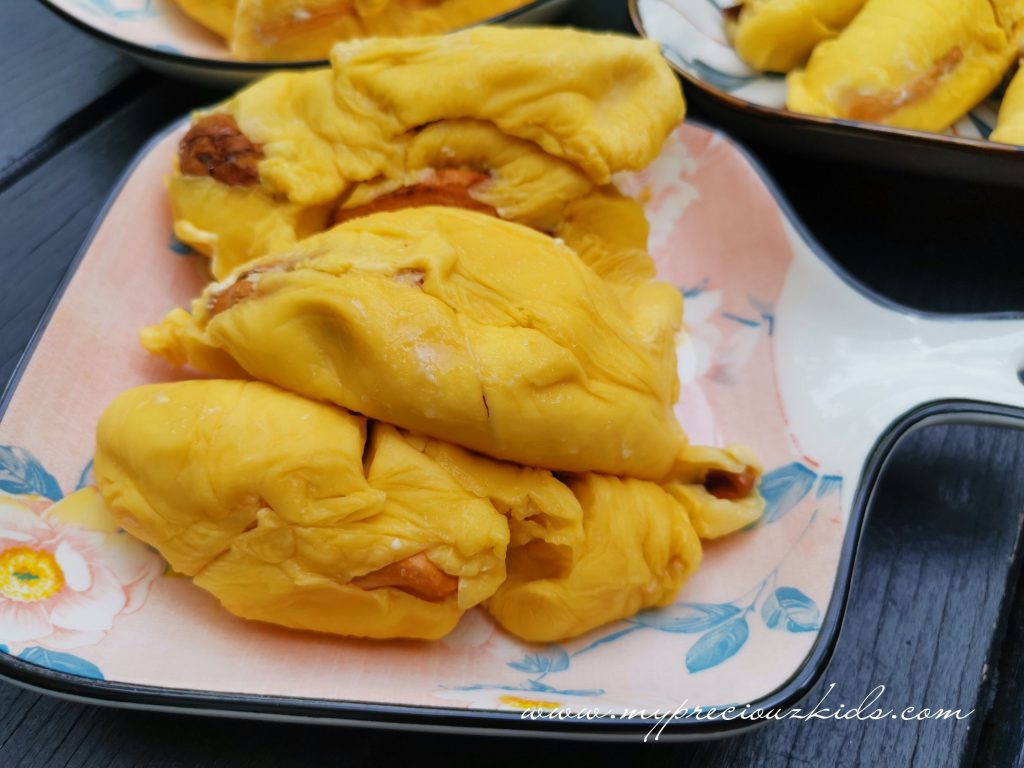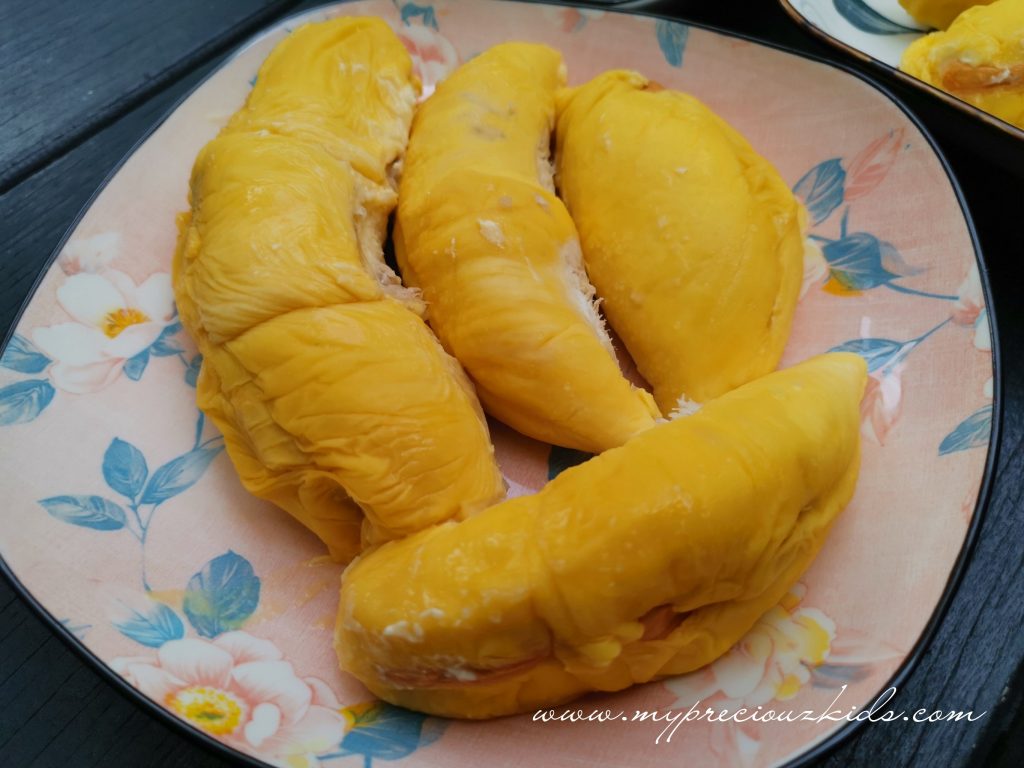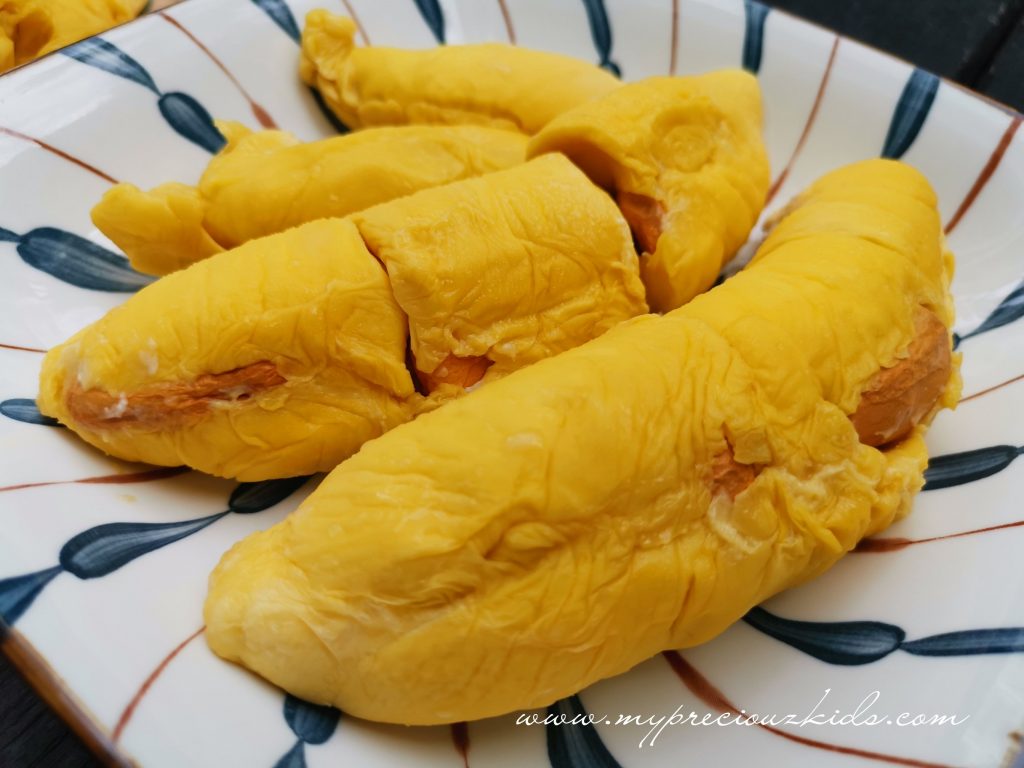 If I had it on its own, all of different variants are very good on its own . But if i really have to die die must choose one, I would prefer AAA grade as the taste is quite similar to black gold at a cheaper price and perhaps less filling. So from a price point and satisfaction of cravings, AAA was good enough for me!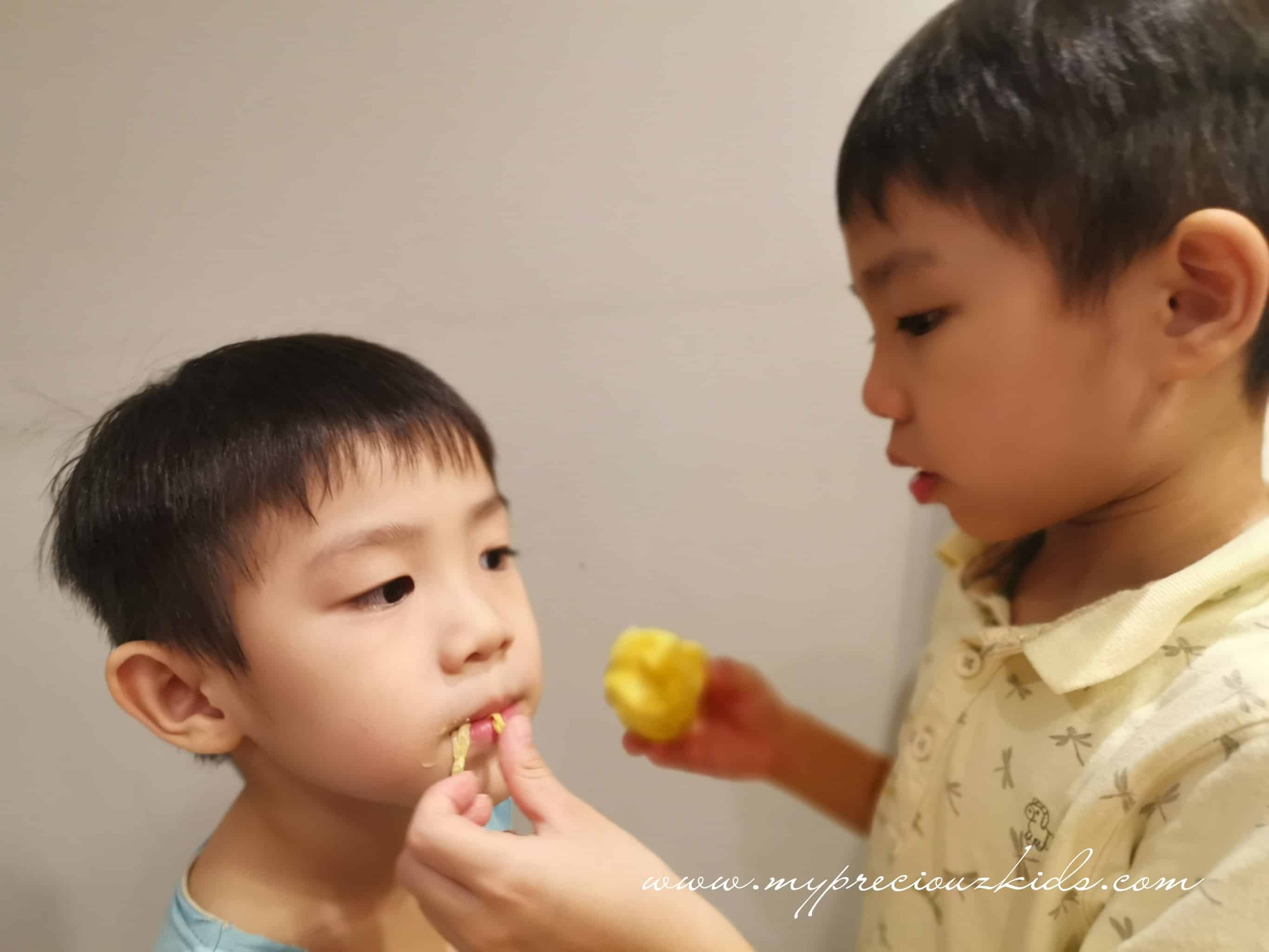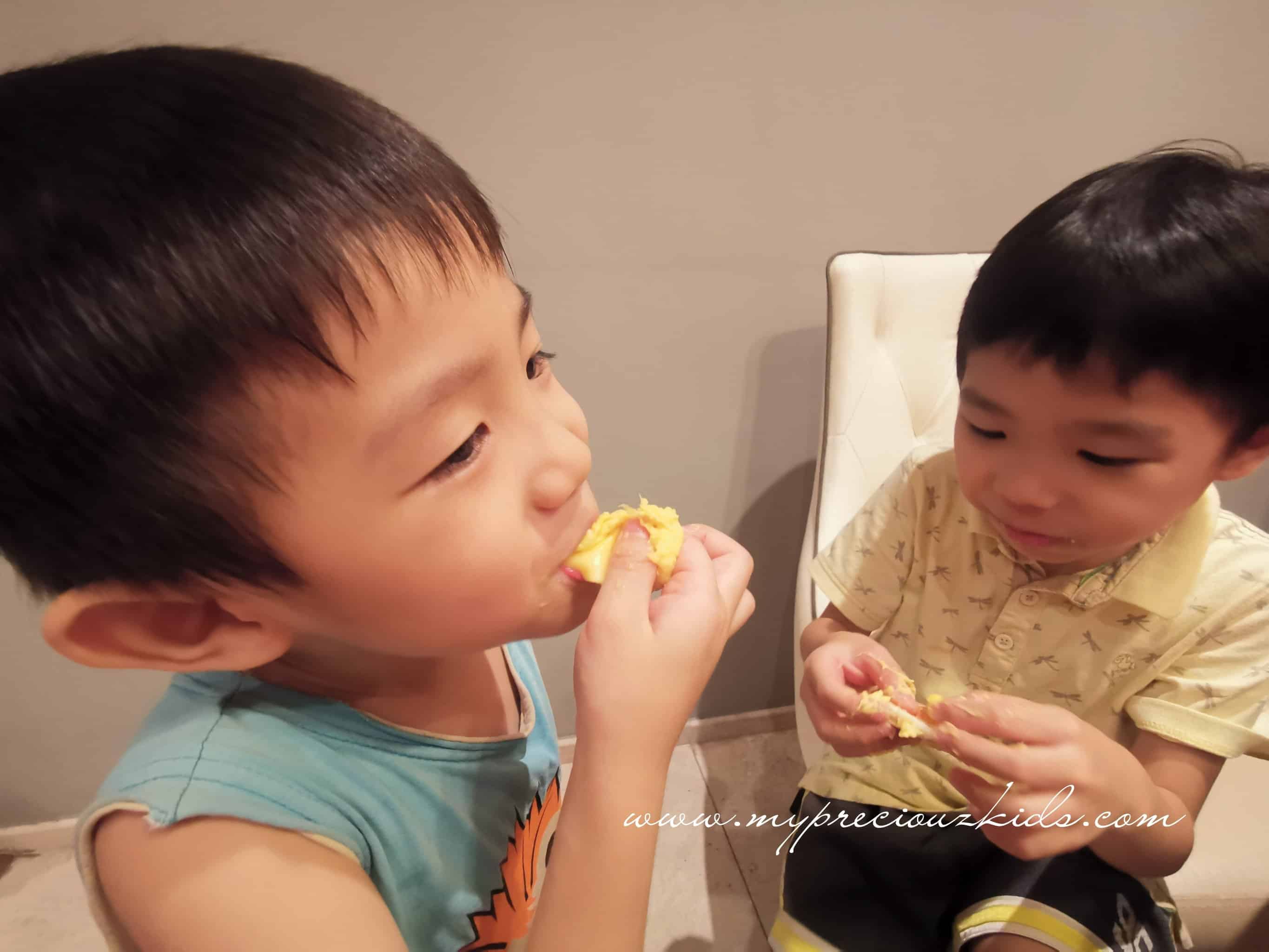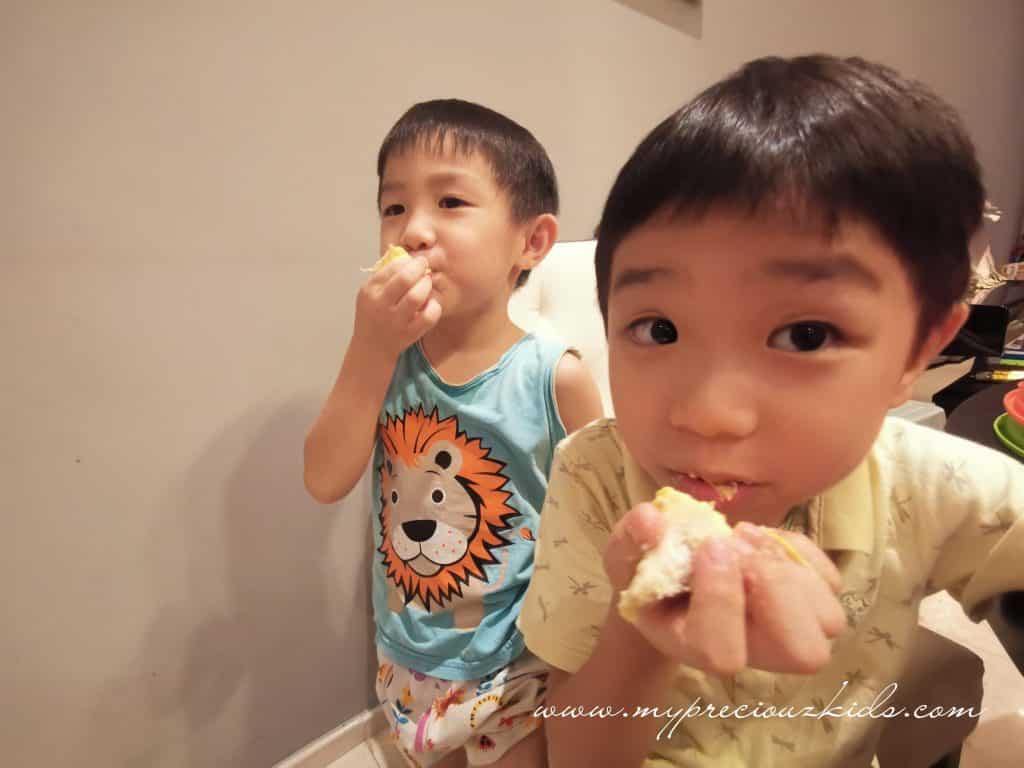 See how much 3 of my kids enjoyed their durians just like their mummy and they cant tell one grade from another ( I only have a kid who is anti-durian which i really dont understand why because I am sure I had my fair share of durian when the anti-durian kid was in my tummy).
The one thing I don't mind paying the higher premium prices for mao shan wang, is the quantity of flesh-look how small the seeds are! You really get a lot of flesh as compared to their cheaper cousin like red prawn which has much bigger seeds which adds to the weight too.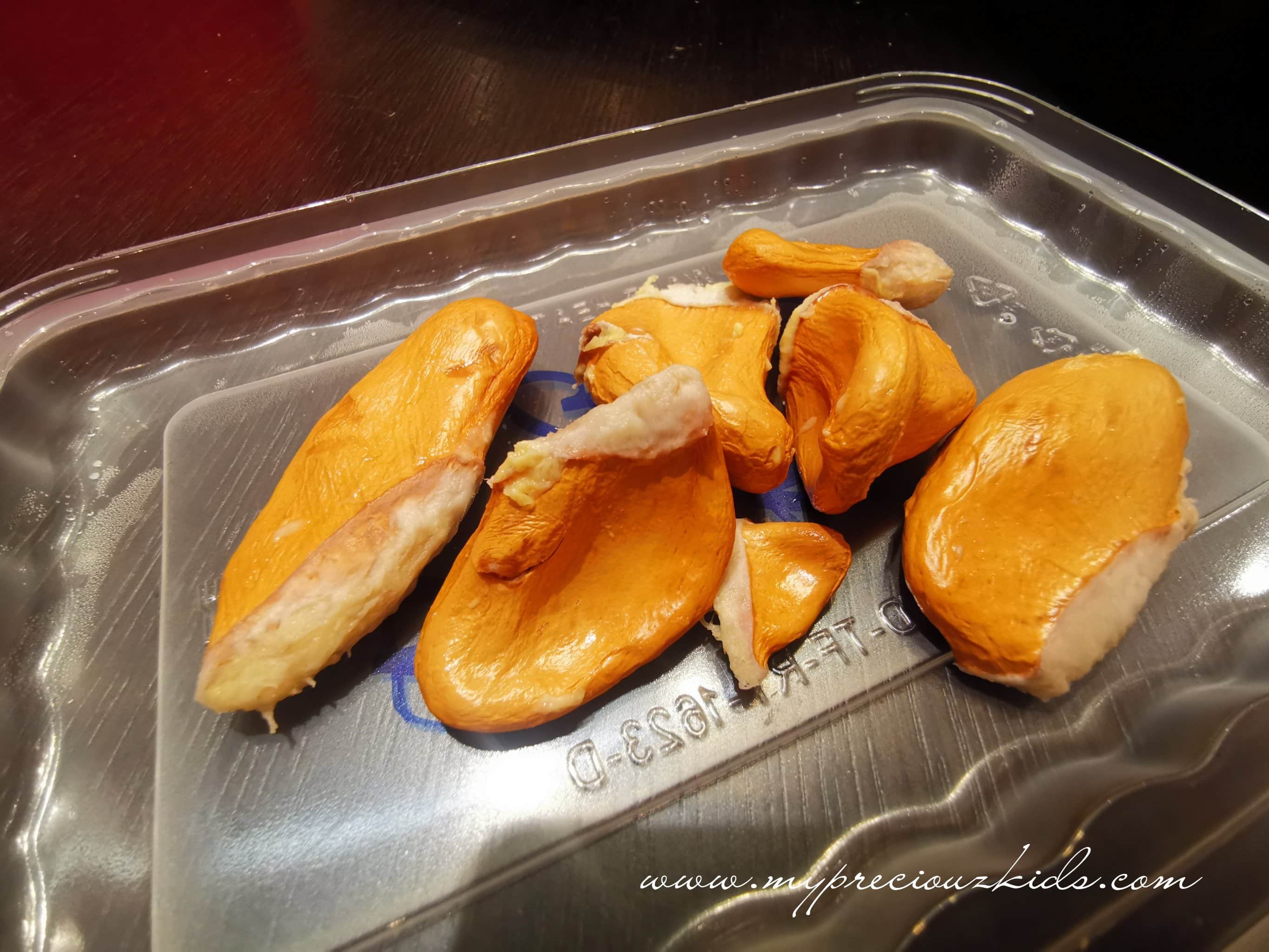 Each box contains 450 +/- 10 grams of wholesome durian flesh and seeds. The flesh to weight to whole durian husk ratio is 1:4, therefore, every package of heat sealed 450 grams of durian will come from 1.8 kg of husked durians. The current prices for mao shan wang starts from sgd 21kg. Do order in the mornings as it is run out of stock in the late afternoon pretty fast.
There is free island wide delivery for orders above SGD 10 orders and for any late delivery or unsatisfactory orders, you will get a full refund via store credits through this form.
Disclosure: This is a sponsored post. I have paid additional top-up beyond the sponsored amount. No monetary compensation was received. All opinions are my own.
Share the article