I will be lying if I don't love receiving flowers, every lady loves flower, young or old. However to many perhaps buying flowers are a waste of money as flowers will wither after a few days, but while the flowers are in full bloom and glory, they do make the recipient happy and also cheer up the house whichever corner the bloom is placed. I know of a friend who will randomly purchase flowers for her home just to perk up her spirits and home #selfcare.
When I received this surprise bloom box from Farm Florist, I felt simple joy seeing receiving such a pretty bloom especially being stuck at home for such a long time and with so much gloom in the world. I don't received flowers on a regular basis as my other half don't believe in gifting flowers for any occasions but for those who are in the same predicament as me, be like my friend, order a bloom for yourself once in a while, no harm, makes yourself happy, makes your home pretty #selfcare.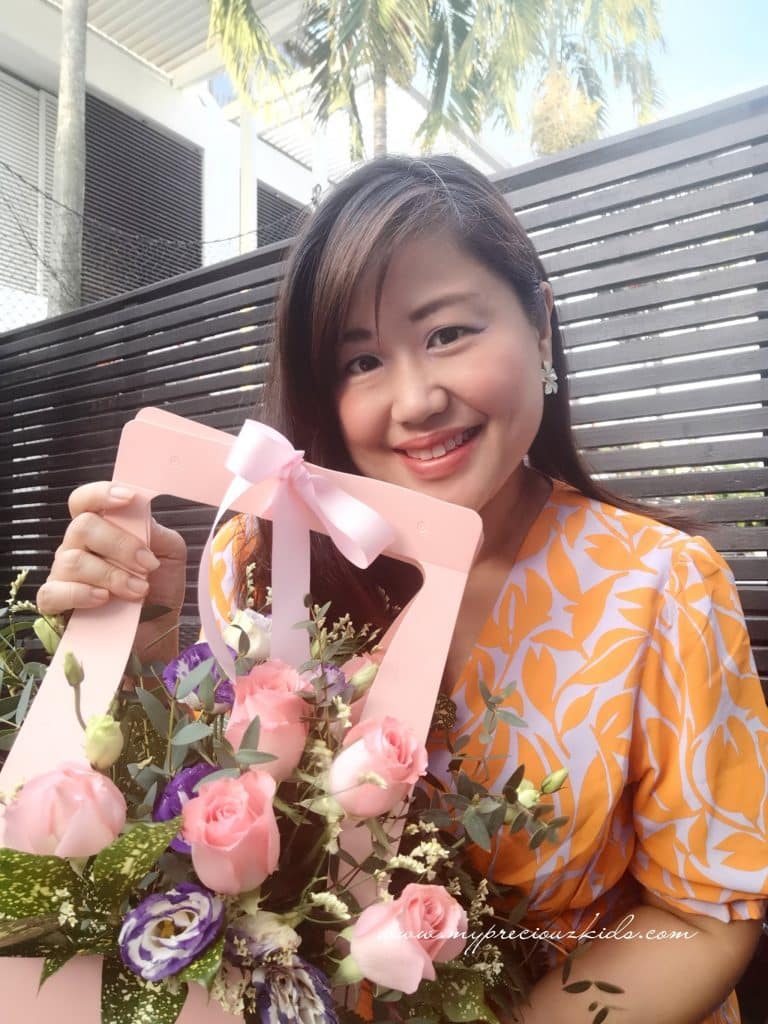 The pricing at Farm Florist are pretty affordable, the cheapest bloom box is priced at SGD 35 onwards and comes with a complimentary printed card message. This is my first time receiving a floral hand carry bag instead of a regular bouquet and I love how pretty the whole arrangement sit without having to transfer it to a vase unlike those typical bouquet in nature.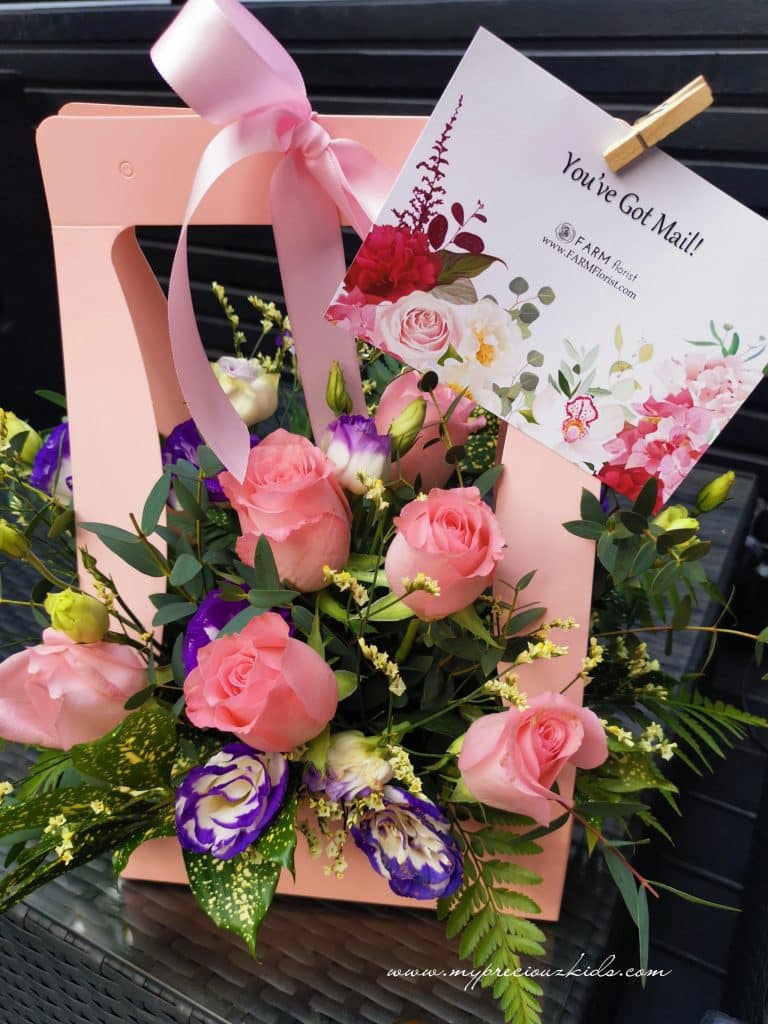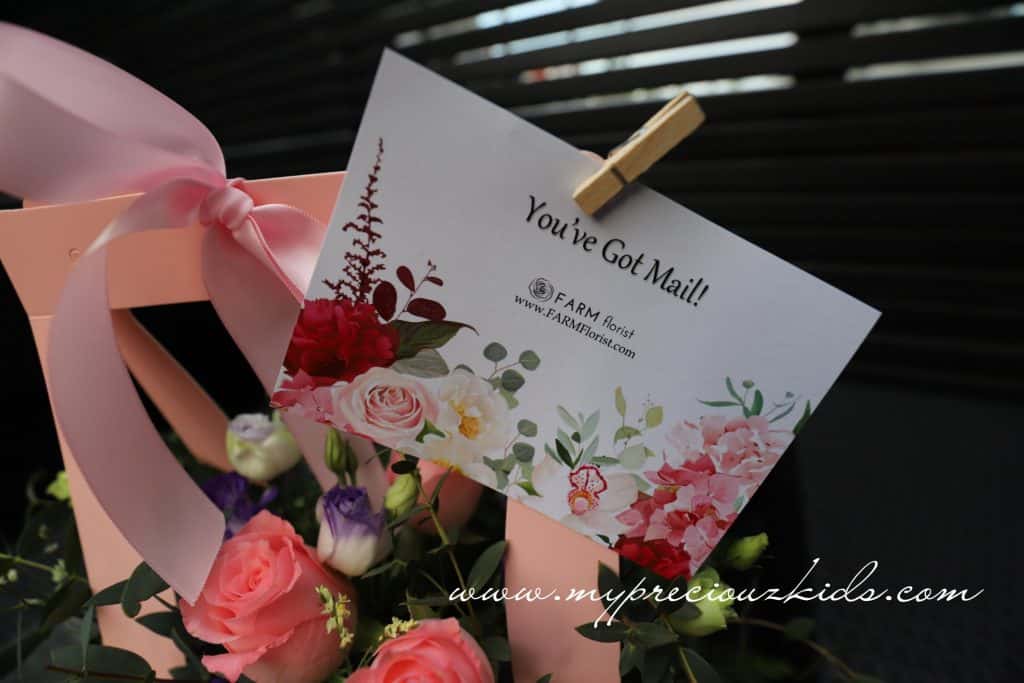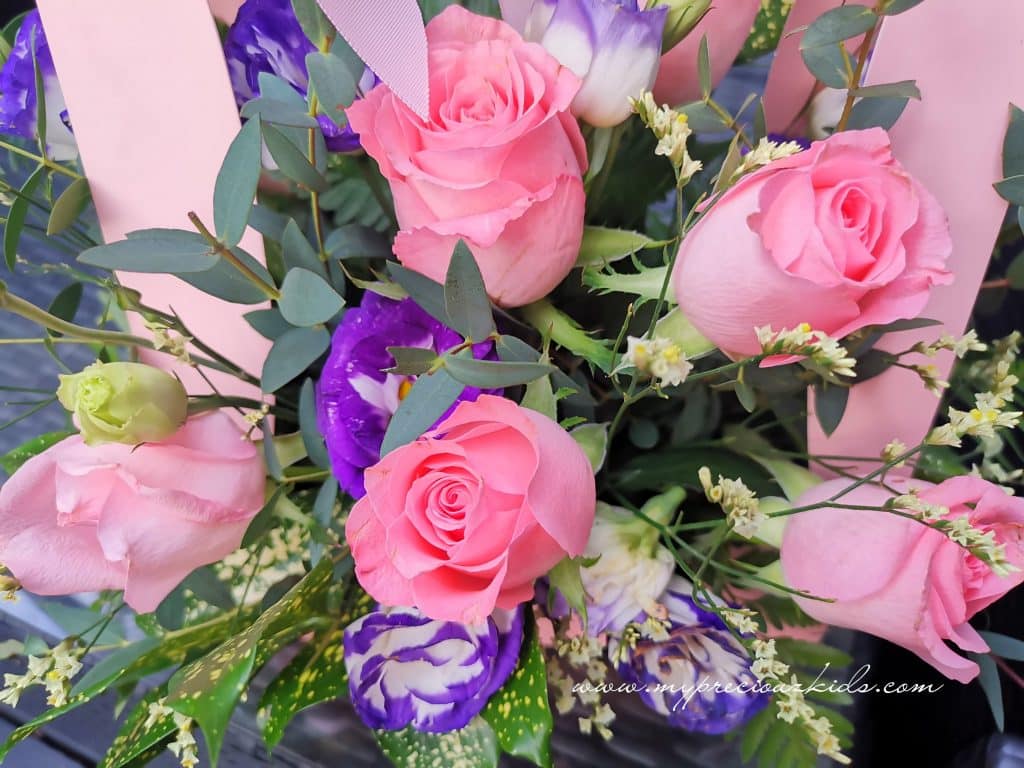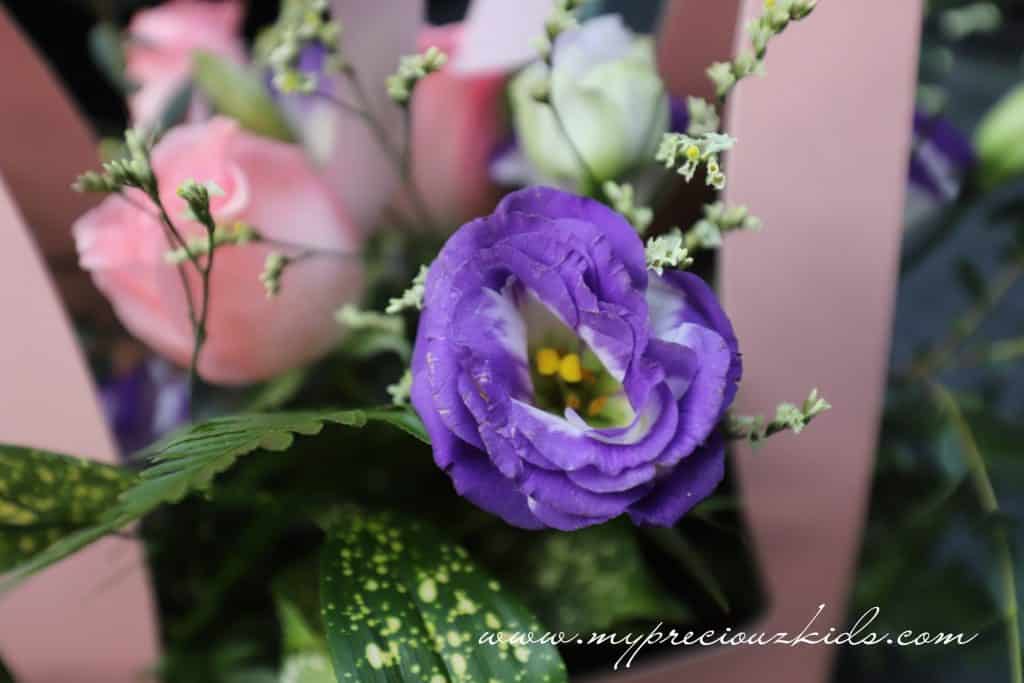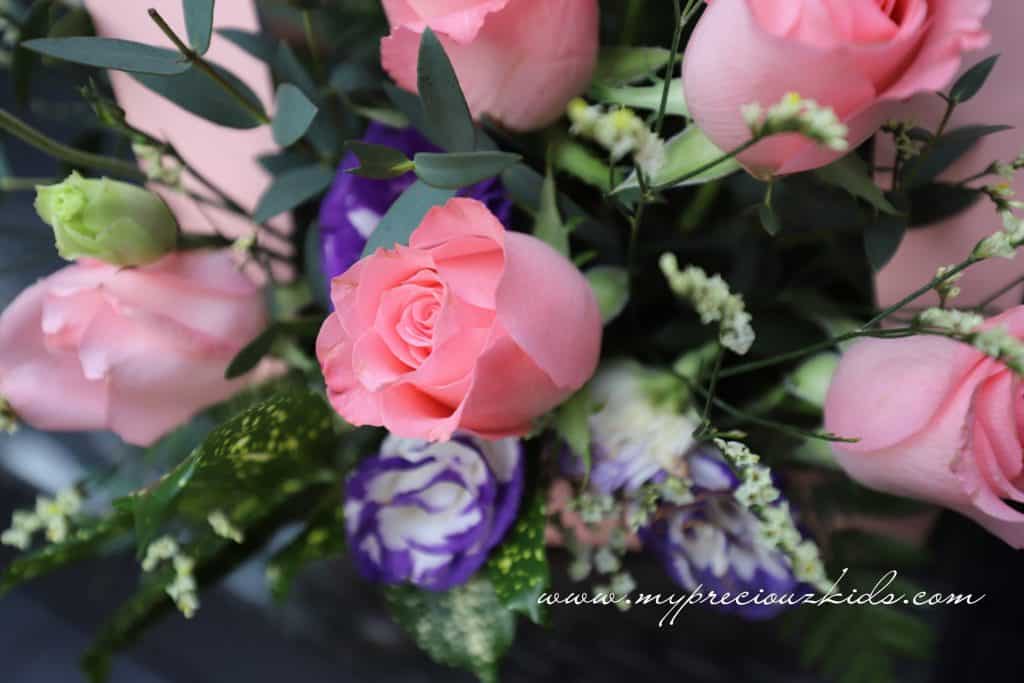 Farm Florist offers a huge variety of arrangements and flowers -roses, tulip, carnations, lily, gerbera etc and all orders come with free same day delivery too. And if you need 60-minute delivery, you can also use their sister company – One Hour Florist which also offers a good variety of flower arrrangement which includes the surprise bloom box which I received. So if you want to receive fresh flowers, beautiful arrangements and good service at affordable prices, do consider Farm Florist.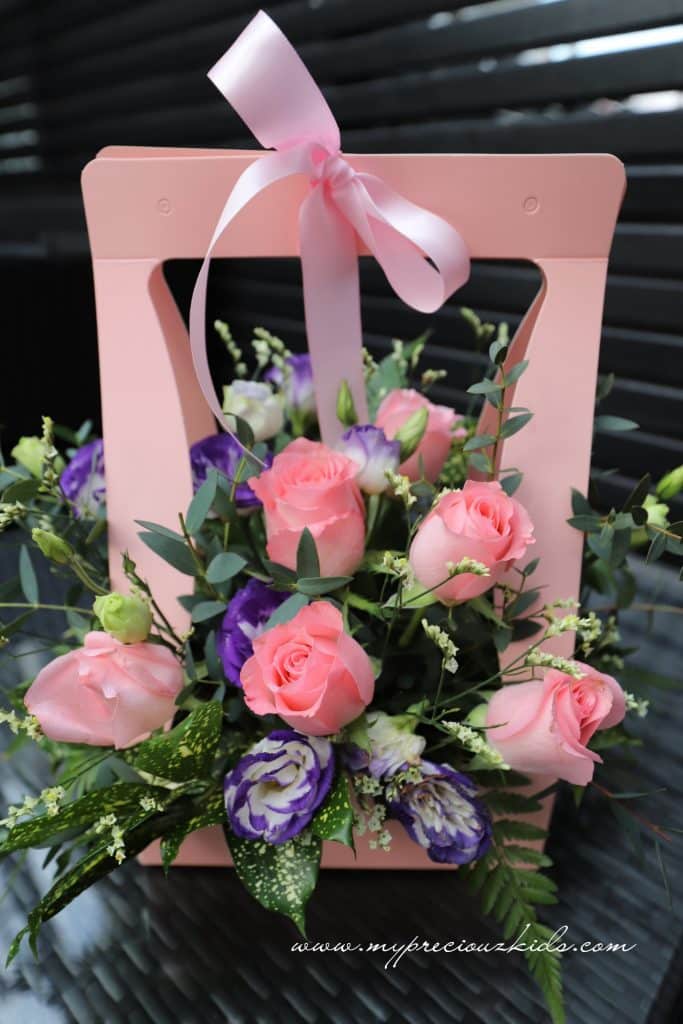 Share the article