Media invite
If you have been following my blog, you would know that my radar goes way high high up when there is a kids sporting event. With the annual Cold Storage Kids Run as a must do every year and I just started the older kids on their first Spartan Junior Race (this will be a must do as well from now on), we are always looking to keep the kids active and "sporty". We are going to start the new year with the Safari Zoo Run. Which kids do not love the zoo? I have lost count of the number of times we went to the zoo that i can practically memorize the location of the animals but it is and always will be their favourite place to visit, rain or shine. The team at Wildlife Reserves Singapore does a wonderful job keeping their parks interesting with activities like Safari Boo (if you saw my instagram photos  in Oct you will know how much fun we had) and their yearly Safari  Zoo Run. Did you know that the Safari Zoo Run was conceived to commemorate Ah Meng, the famous Orangutan who died of old age in 2008?  To be able to do a sporting events in the heart of the zoo, well, that is going to be one notch above what they have experienced at the zoo!
For the 2017 edition, themed "Run for Wildlife", the run focuses on raising awareness for wildlife conservation with the introduction of 4 animal icons, namely Ah Meng the Orangutan, Chawang the Asian Elephant, Canola the Manatee and Sunny the Hornbill.  Each animal icon team supports an endangered wildlife species that we would like to raise awareness for. Each runner get to choose which icon they will be supporting!
This will be our first ever "long-distance" family run, I am still undecided whether to do the 2.5km family dash or challenge my older kids for the 5.5km family run (details below).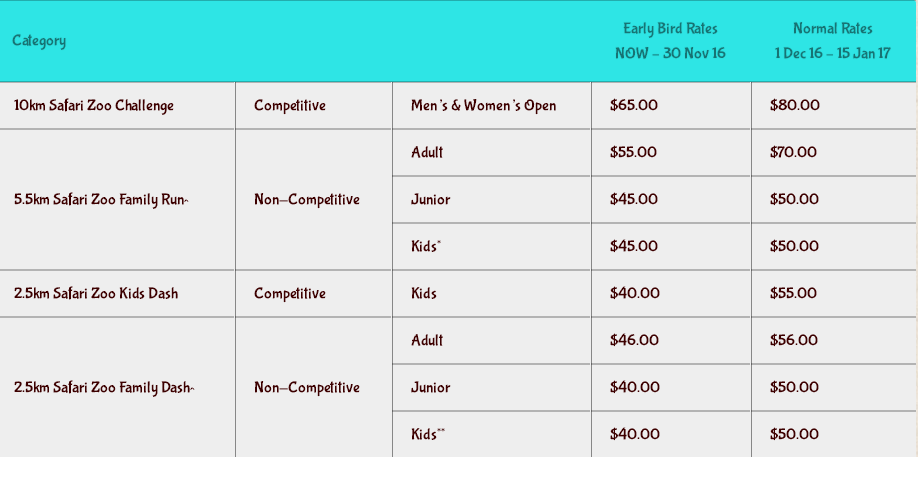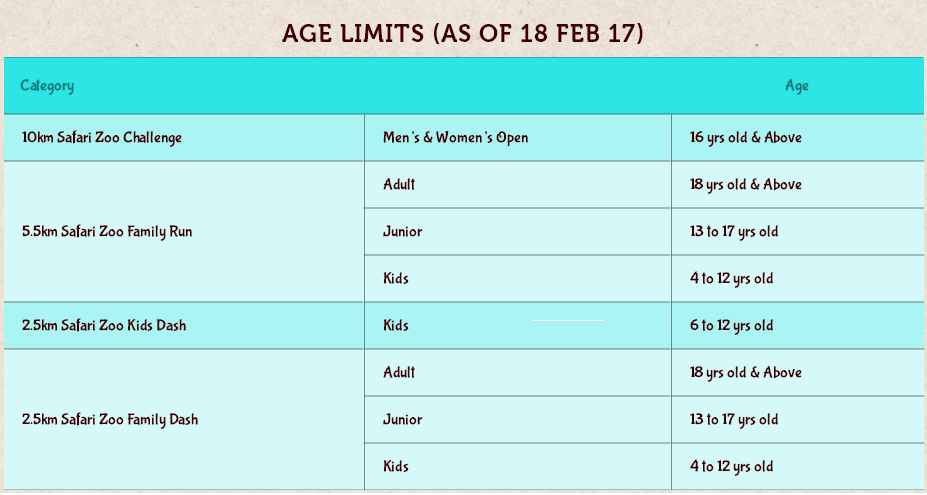 Let me share with you some pictures from  last year's race. I am all excited even though race day is 3 months from now!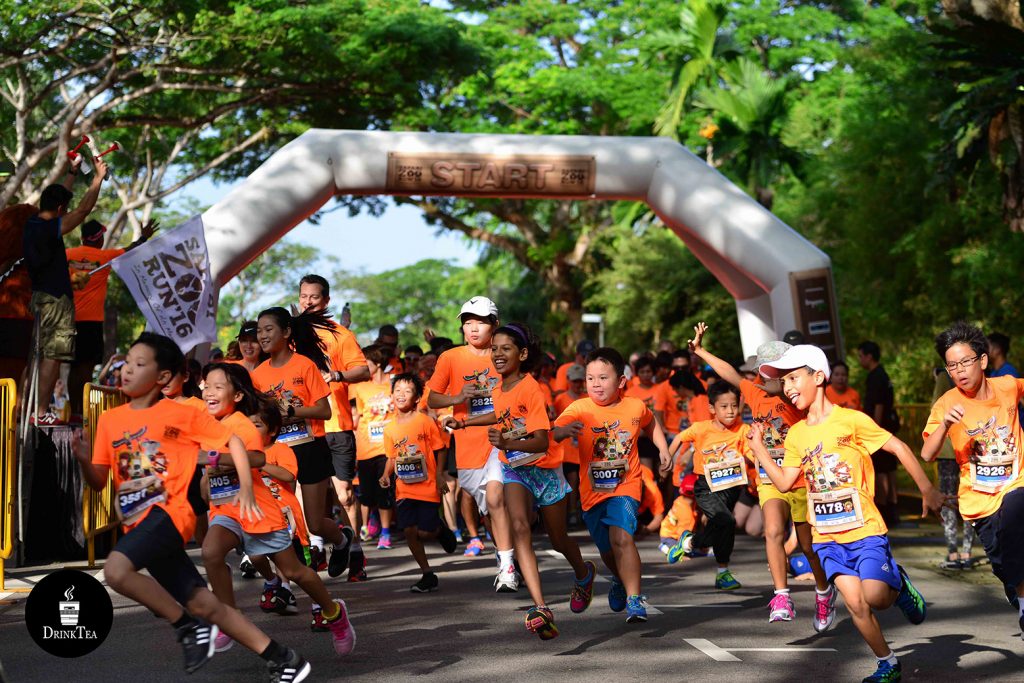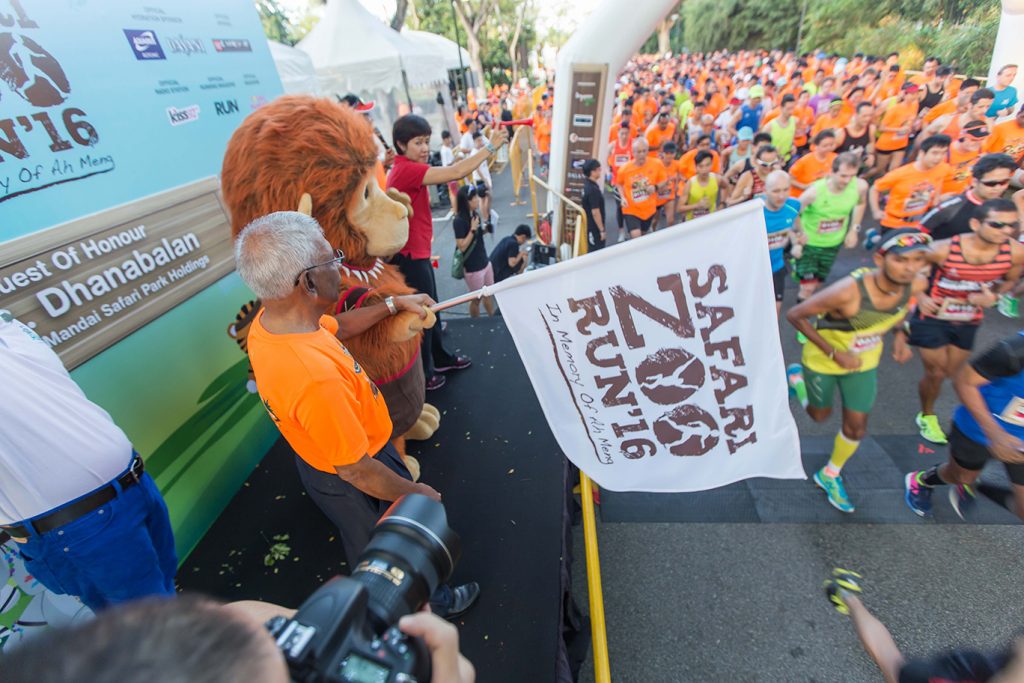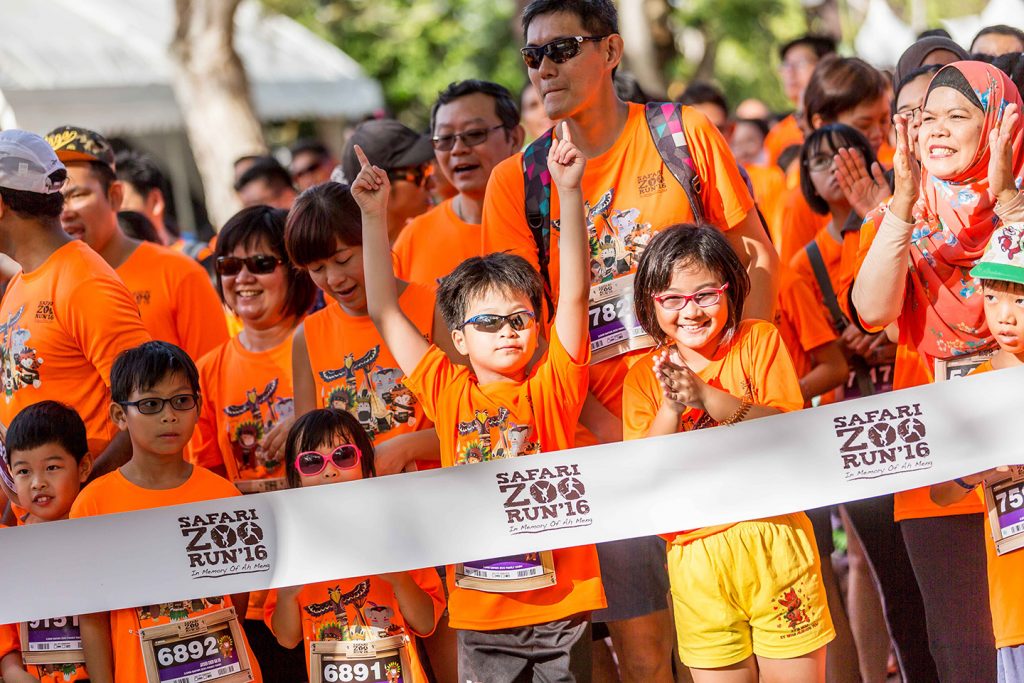 However,  do note that for safety reasons, for all family run,  each child participant need to be accompanied by an adult participant. This is especially important for big family like mine where kids outnumbered adults, or perhaps J can run on his own for the 2.5km kids dash!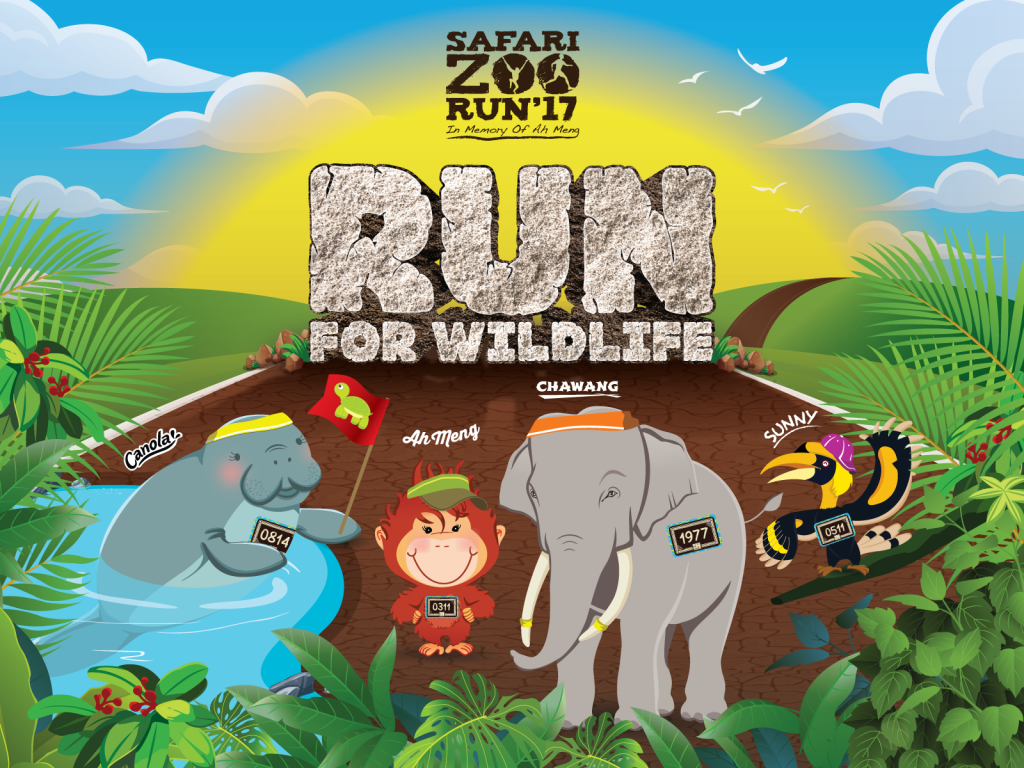 SAFARI ZOO RUN 2017
18 FEBRUARY 2017 (SAT)
SINGAPORE ZOO
RACE VILLAGE OPENS AT 6AM
For more information of the run, please visit
From now till 30 November 2016, all registration made for the Safari Zoo Run will enjoy Early Bird Rates. And if you use this discount code – SZR2017BGPMPKIDZ10 (its a pretty lengthy discount code , so do copy and paste when doing the registration), you'll be able to enjoy 10% off current rates as long as you register by 15 January 2017. So to maximise the discount, do register before 9 December   2016! Register here
GIVEAWAY
Do join me for my family's first ever Safari Zoo Run next year and I am pleased to be giving away two race slots (in any category) to a lucky reader. Please complete all 5 steps to ensure entry for the giveaway
Liked mypreciouzkids.com on Facebook
Followed mypreciouzkids on Instagram
Liked Safari Zoo Run on Facebook
Leave a comment in this blog post with your name, email address and tell me which is our favourite animal icon for the run and why.
Liked, shared and tag 5 friends (on my FB post) who are interested in the Safari Zoo Run by using this Facebook post. Pls comment "Done, IG:??" on the same post for my easy tracking. Do set your post to PUBLIC so that I can verify your entry. Entries that are not shared publicly on your timeline will be disqualified.
I will be picking the lucky winner using random.org . The giveaway closes on 11 Dec 2016, 2359pm (SUN).
Share the article