This is a continuation of term 2 review , see part 1 here 
After completed the first  4-week project and a 2-week technical drawing, the Little Dali went on to explore carnivorous plants. There is a bit of science being injected into art as well. The kids were introduced to 3 common carnivorous plants – Venus flytrap, pitcher plant and sundew with week 1 bring initial sketching and exploration. The art teacher shared fun facts about carnivorous plants and about anything that will piqued their interest in the new theme.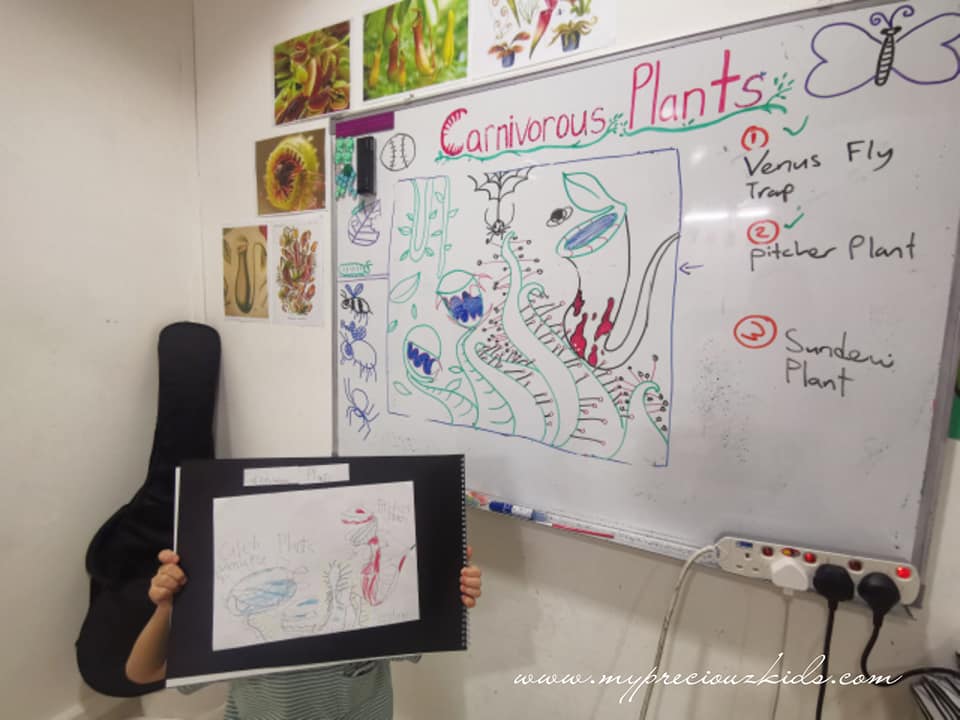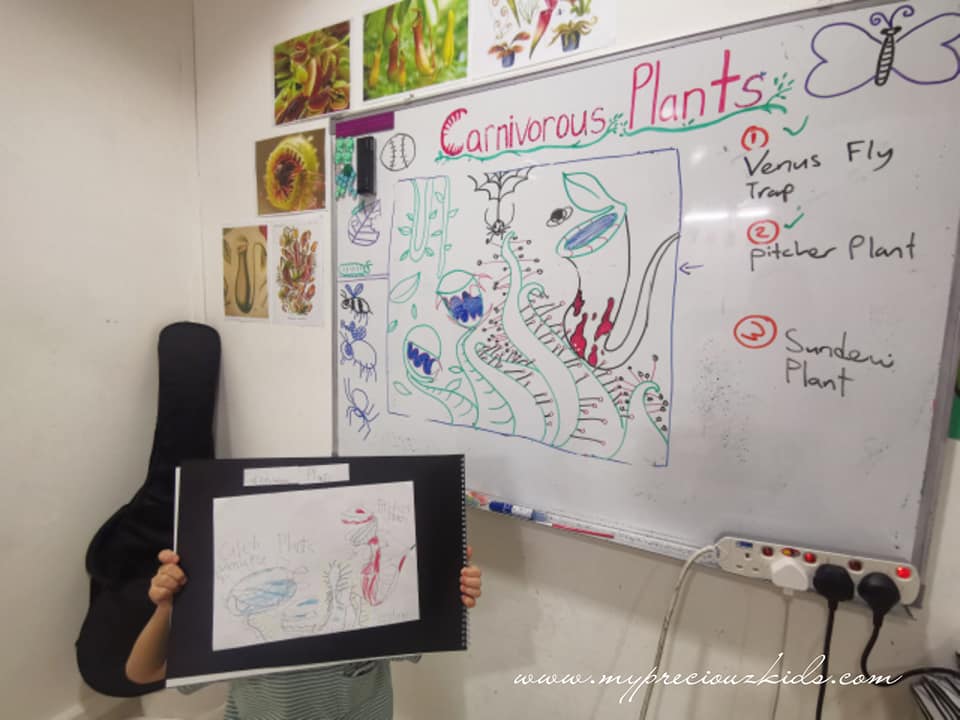 Week 2 , will be translating it into the actual art paper , choosing with carnivorous plant to feature, small C only had place for 2  -Venus fly trap and pitcher plant, and to add colours into the back ground. Small C had used chalk for the clouds.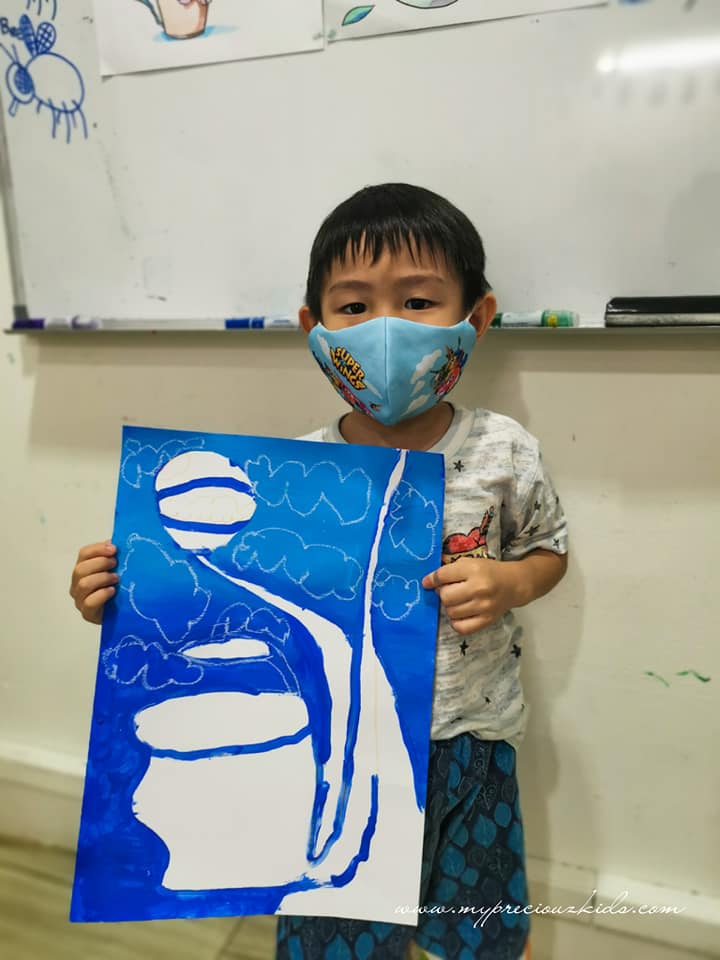 Week 3 will be to paint more colour details on to the subject and even outlining with paint. There is no handholding, no dictating what is the right colour or how it should be drawn. However, the art teacher will advise on using different colour tones to differentiate the different plants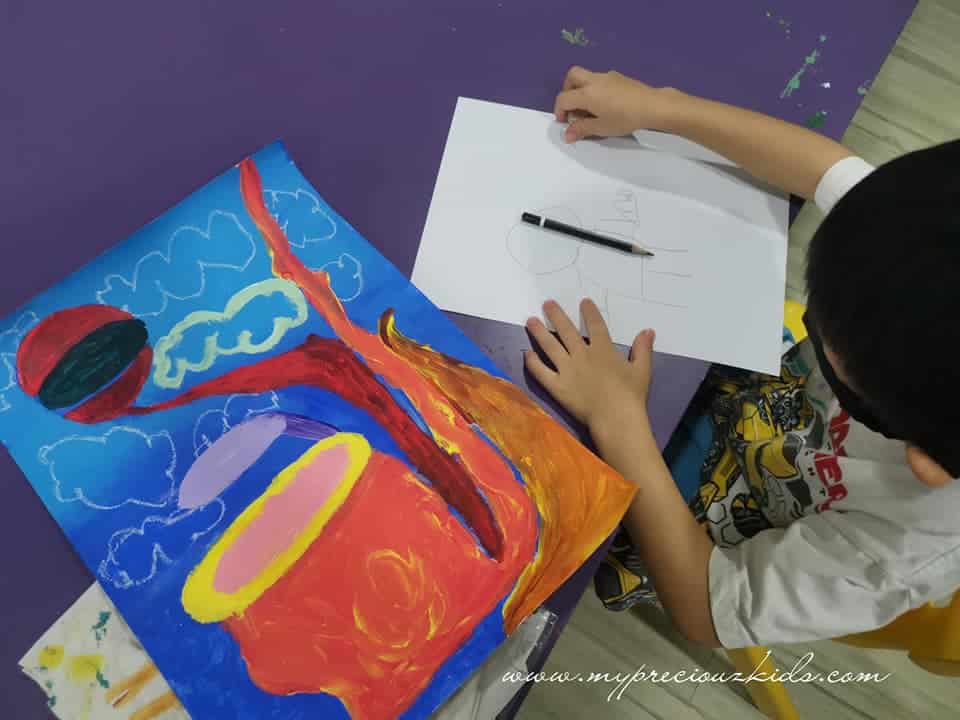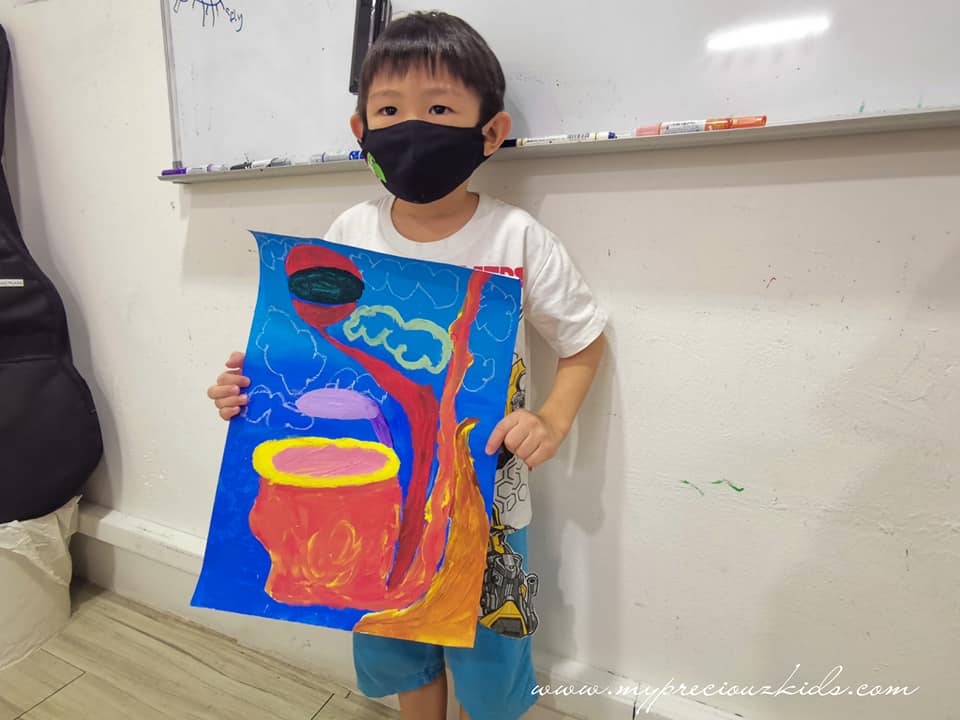 Finally, to put it all together on the final week, here is another masterpiece done and completed by small C at 5 years and 5 months, his 4th from Heart Studio – ending his second term with Heart Studio.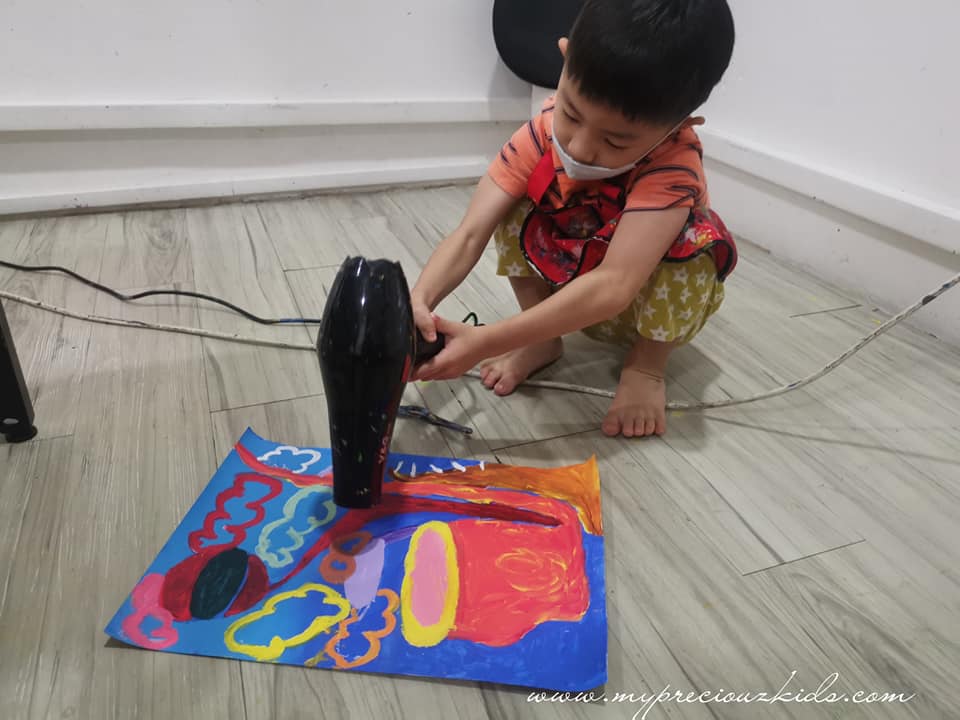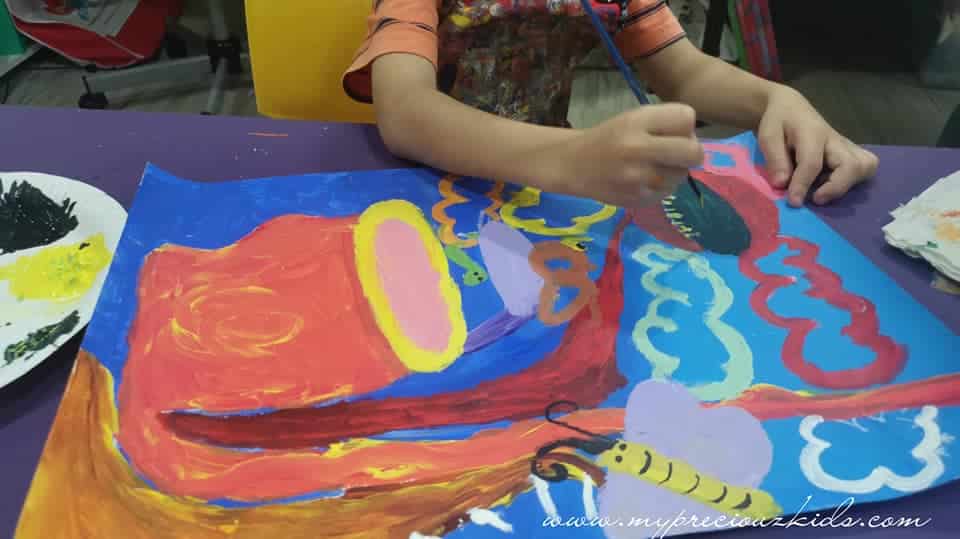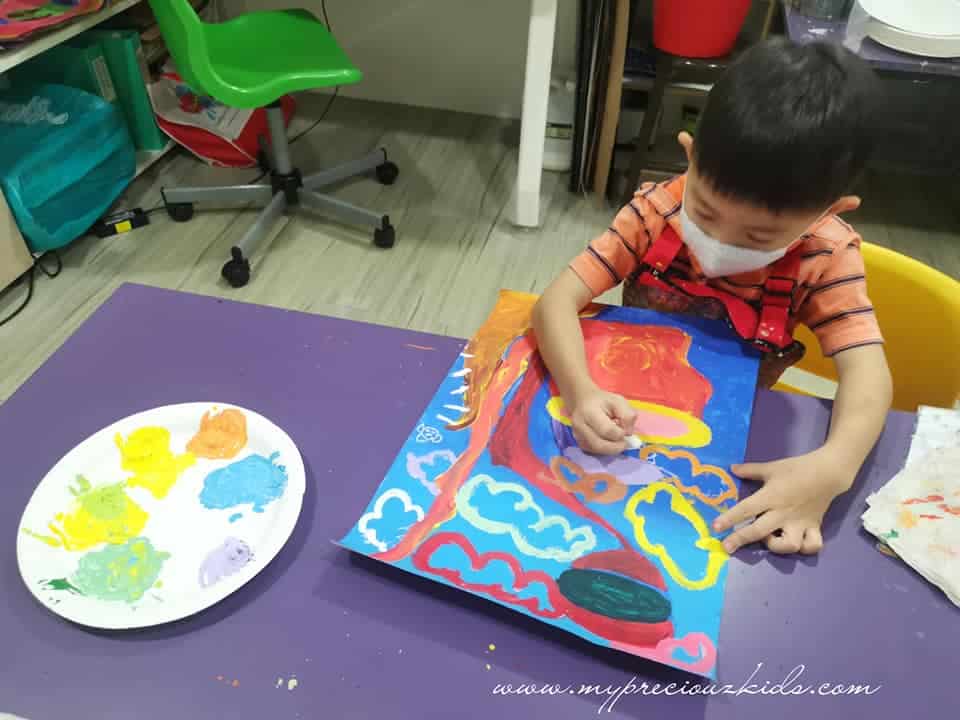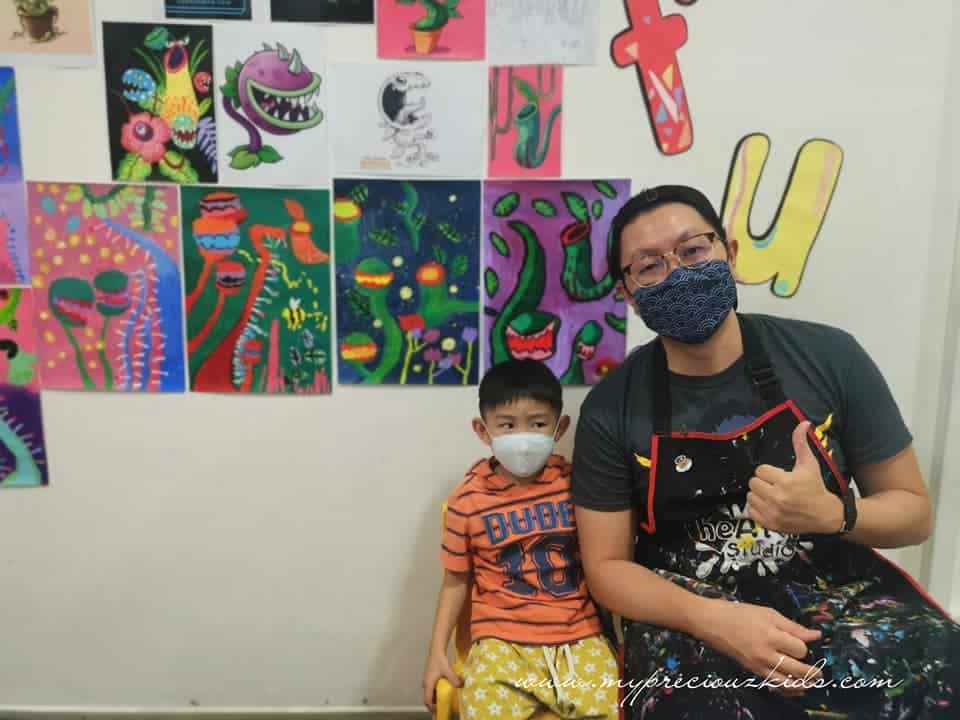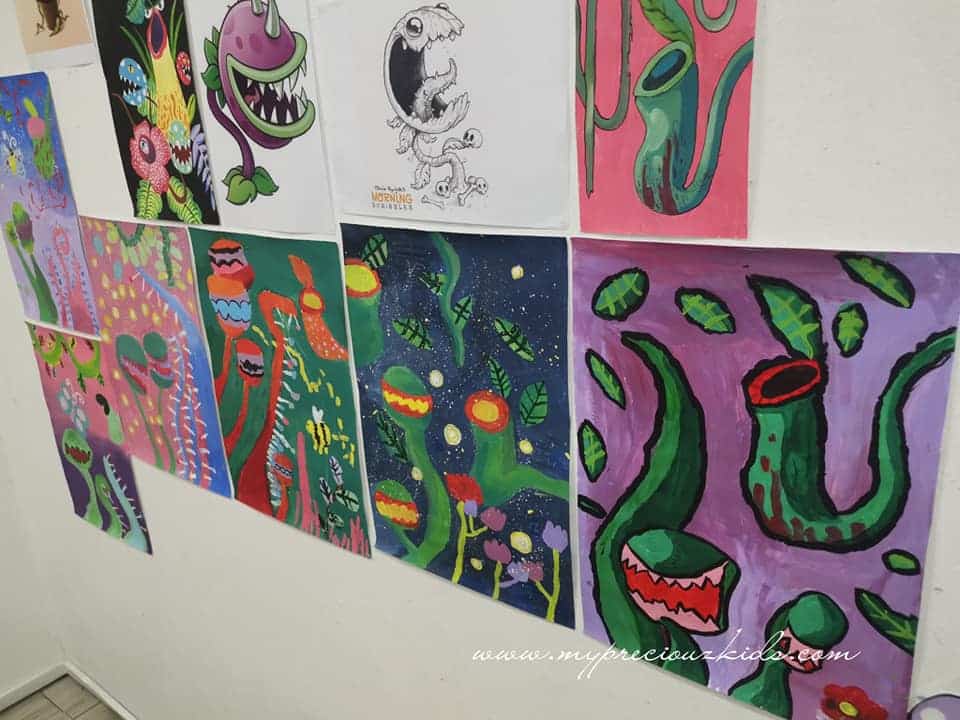 Next week, I have enrolled big C and small J for their holiday classes, as they do not have the luxury to indulge in regular art classes like small C.
If you are thinking of enrolling your child for a regular art class or even for holiday art classes,  look no further, details are as below. 
Heart Studio 
1 Charlton Lane #01-04, Singapore 539631
(65) 6554 7563
Share the article