Media invite 
I have owned many brands of perfume, hits and misses, some were memorable, some were just left on my shelves even before finishing the bottle. Of late, I tend to steer towards smaller bottles ie 30ml/50ml so that I can have a variety of scents for different occasions and time of the day too. 
When the invitation by Maison 21G to create my own perfume, I couldn't be more excited as this is my first time creating and my own perfume. 
Maison 21G  is a House of Scent Designers, they believe that no matter your age, race or background, everyone is able to create their own unique individual scent. Their perfumes are also safe as they are made with essential oil blends, it's great for expectant mums and mummies with babies and young kids as there are no preservatives or chemicals and at the highest concentration of 21% in the industry. 
You can also design and customise your own perfume online based on personality, perfume preference or ingredients, but I would recommend you doing it at their boutiques (addresses listed below) especially if you are a first timer like me – I totally enjoy the one-hour doing something different for a change. 
I dropped by at Maison 21G flagship boutique at Duxton Hill and had the most amazing experience of creating my own perfume with Amanda. Their flagship shop is a sanctuary in the middle of the leafy and lush Duxton Hill – stepping into their boutique was a reprieve from the busy street of restaurants and cafes.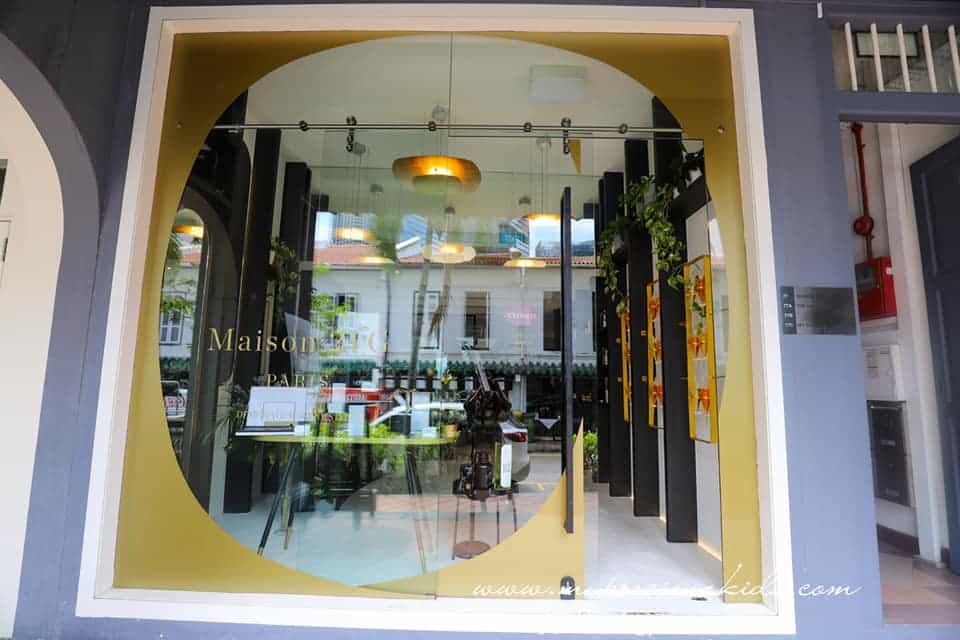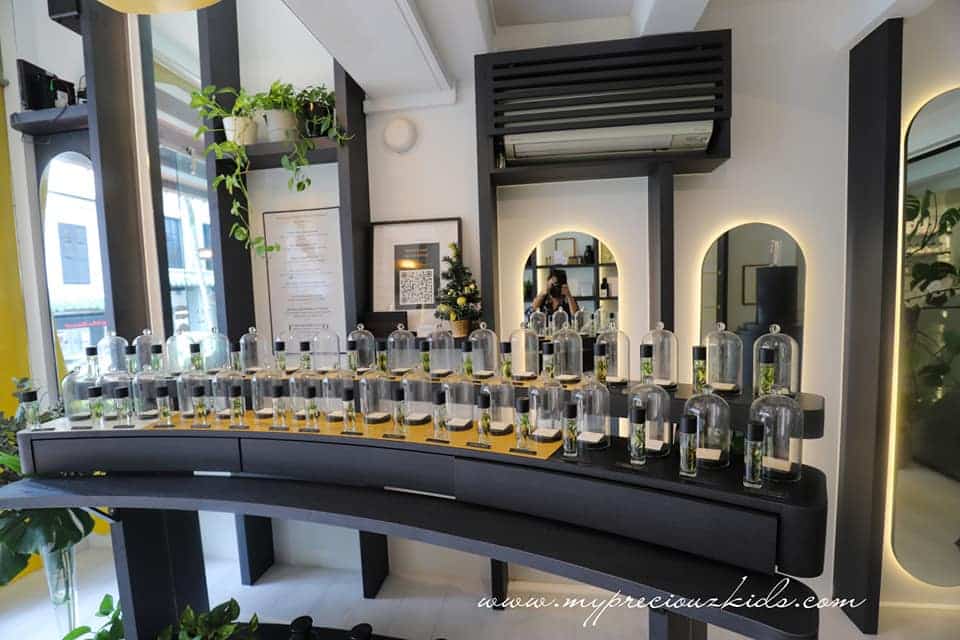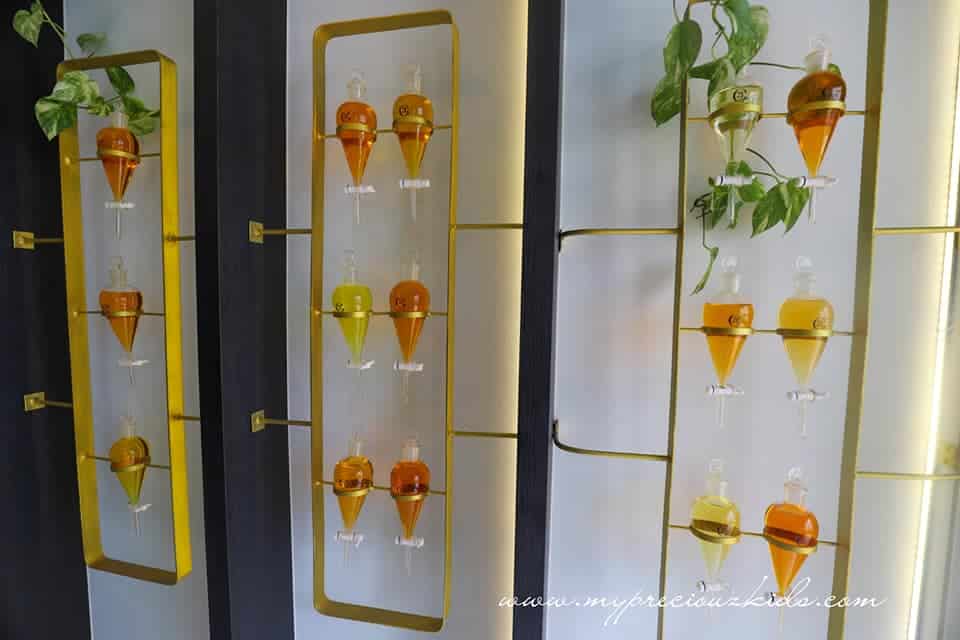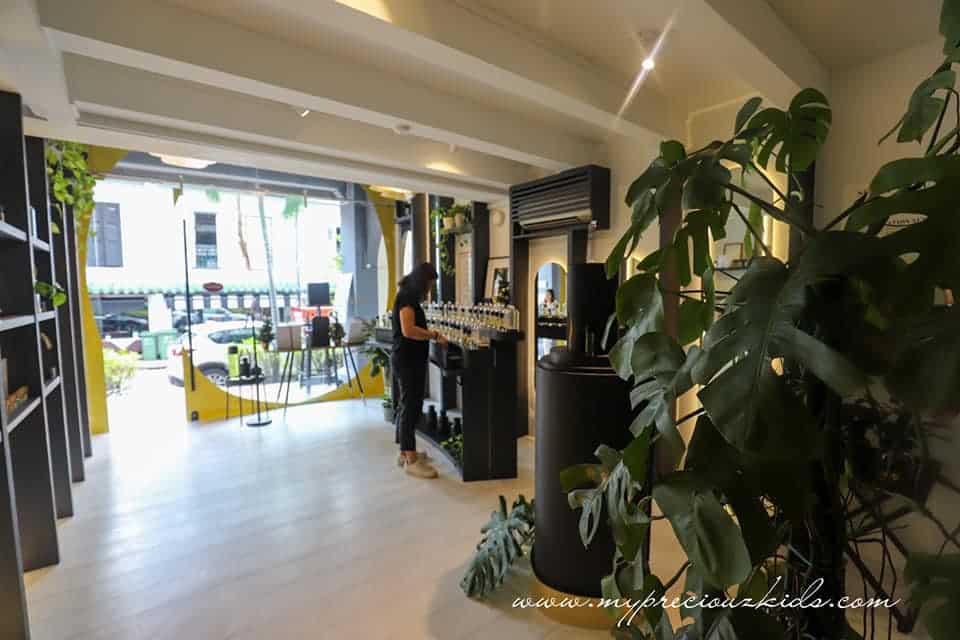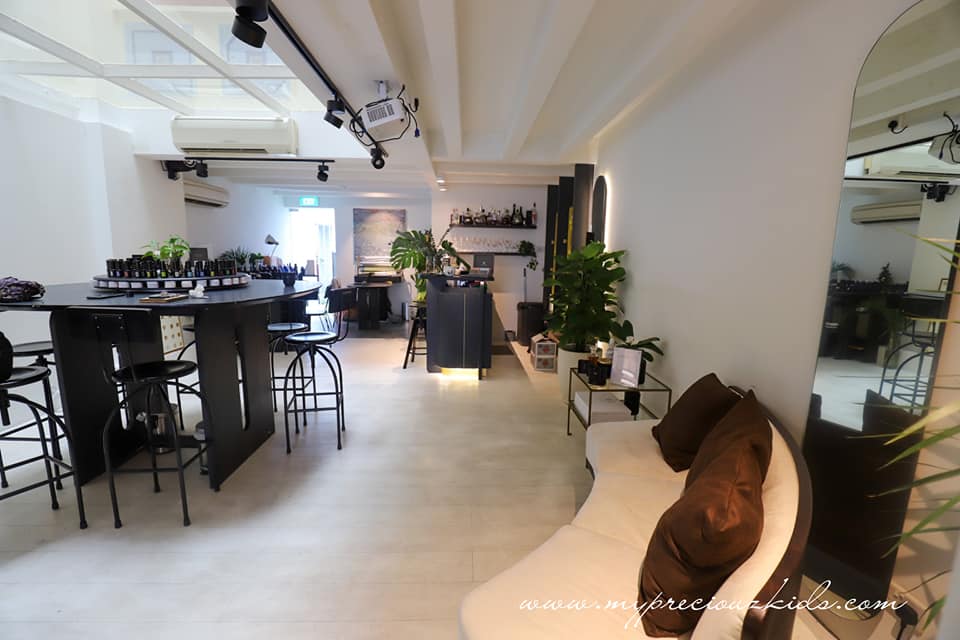 There are so much more to perfume creation than how lay man like me appreciate it – purely which scent I prefered  ( I will share more later what I learnt from Amanda after 1 hour spend creating my own perfume) 
There are an extensive range of 34 scents  for you to pick, choose and blend. It may get overwhelming for the creator ie you and your senses , so there is always a perfume expert like Amanda who will need to find out more about your preferences and usage pattern so that you can narrow to between 2 to 4 essential oils to mix and blend. For my creation, I only tried less than 10 scents before narrowing it to my own blend.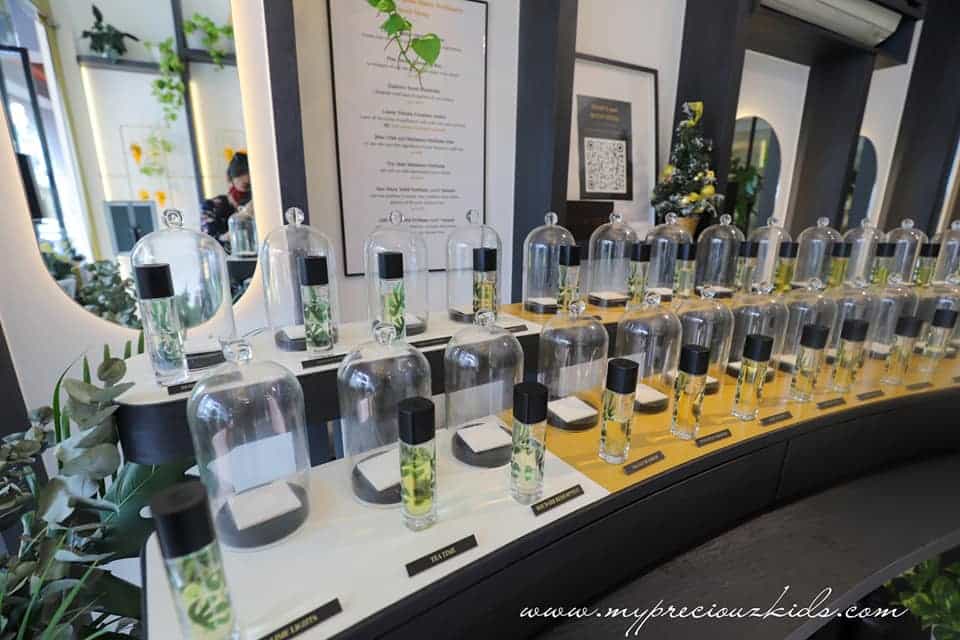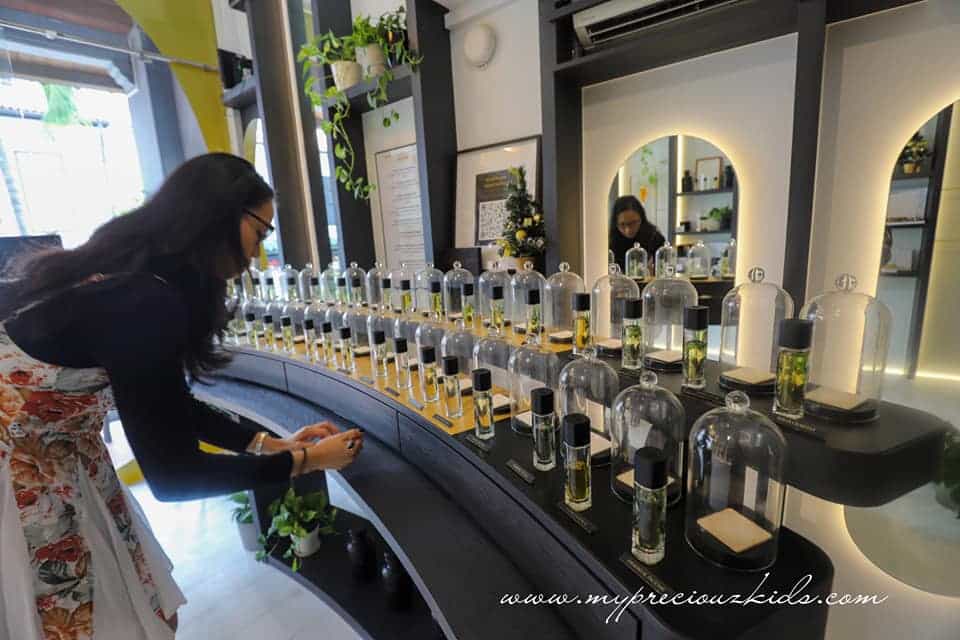 Of course you don't need to know all these to be able to create your own perfume as Maison 21G will have perfume experts like Amanda to introduce and explain all these but these are the little interesting facts of a perfume which totally make me sound like a perfume expert in an afternoon.  
All perfumes, regardless of where, are made with 3 notes. 
Top Notes: First thing you smell when you spray any perfume. Most volatile molecular structure, lasts for about an hour
Heart Notes: Makes up the body/character of your perfume. Lasts longer, 6 – 8 hours
Bottom Notes: Most complex molecular structure, what you smell at the end of the day. Basically lasts for 18 – 24 hours.
You will also need to decide if you are creating a day perfume, night perfume or one that takes you from day to night (for eg, if you want a day to night perfume,  you will need to load more of the bottom notes as it lasts the longest) 


For myself, after making my sense of smell do the work and some suggestions by Amanda, my perfume's formula is a below 
Top Notes:
Muguet  1.5g – positivity, anti-depression and improves complexi

Heart Notes: 
Patchouli  1.0g -enhances weight loss, relaxing and calming
Rose 1.0g – anti-aging , aphrodisiac, harmonising

Bottom Notes:
Tonka 0.5g – relaxing, aphrodisiac and alleviates anxiety
Next we moved on to this laboratory-like setup – complete with weighing scale, pipette to fill up your very own bottle of bespoke perfume with alcohol as a base, and adding the above formula and letting it set for a few minutes.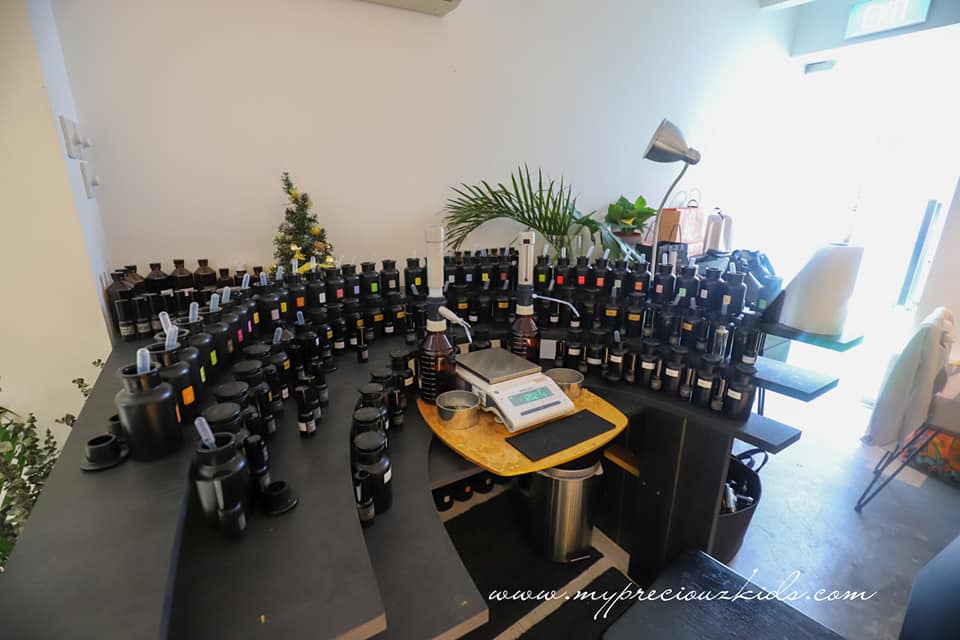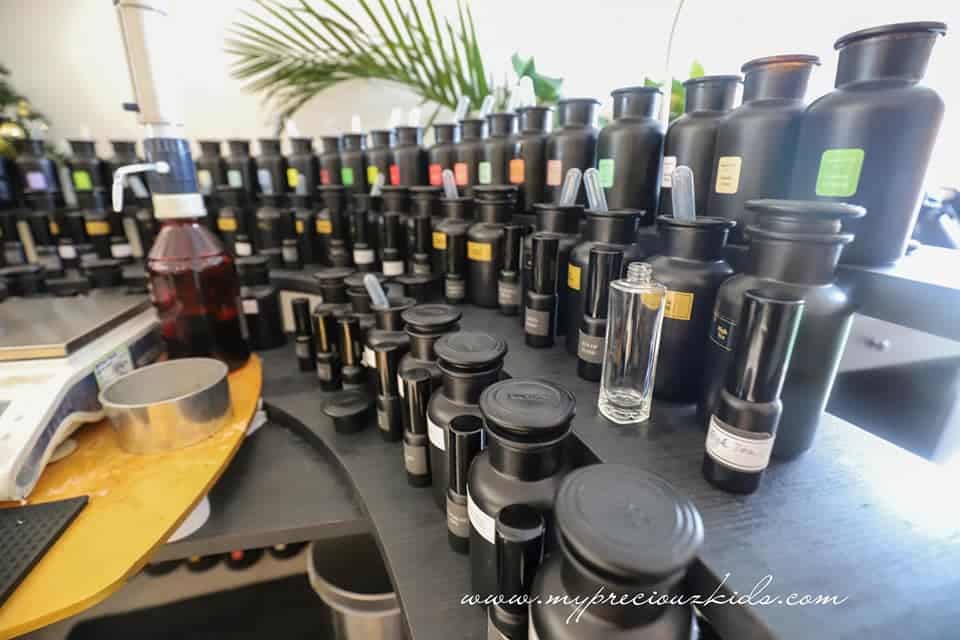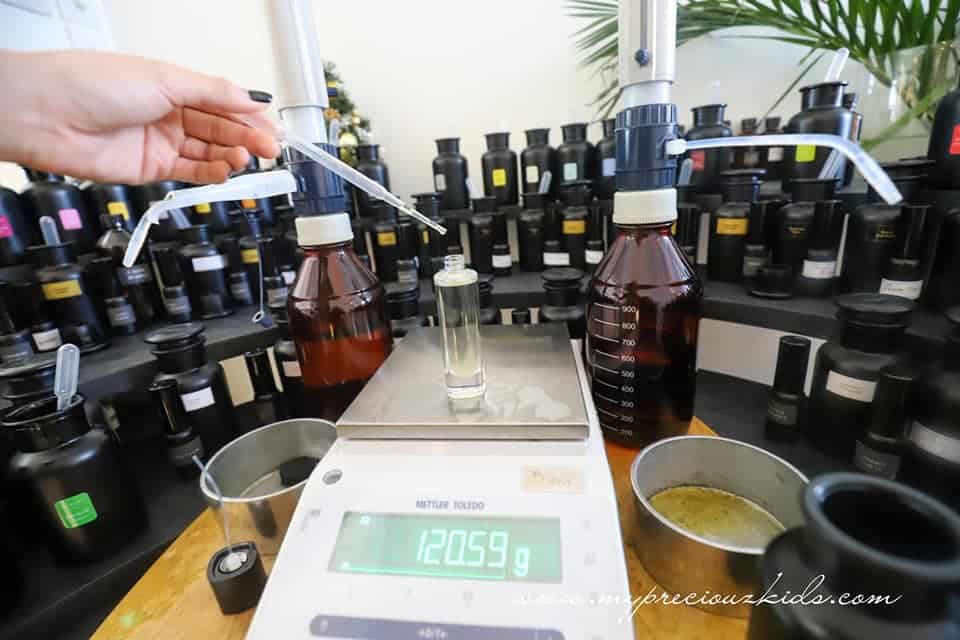 The final step, is to have your name and blend printed on the bottle at no additonal charge. Now that I created my own perfume, I do not think I will ever purchase a store bought perfume any more.
The experience of creating my own perfume is truly a unique experience and probably the highlight of my December! And I get a new bottle of my very own bespoke perfume.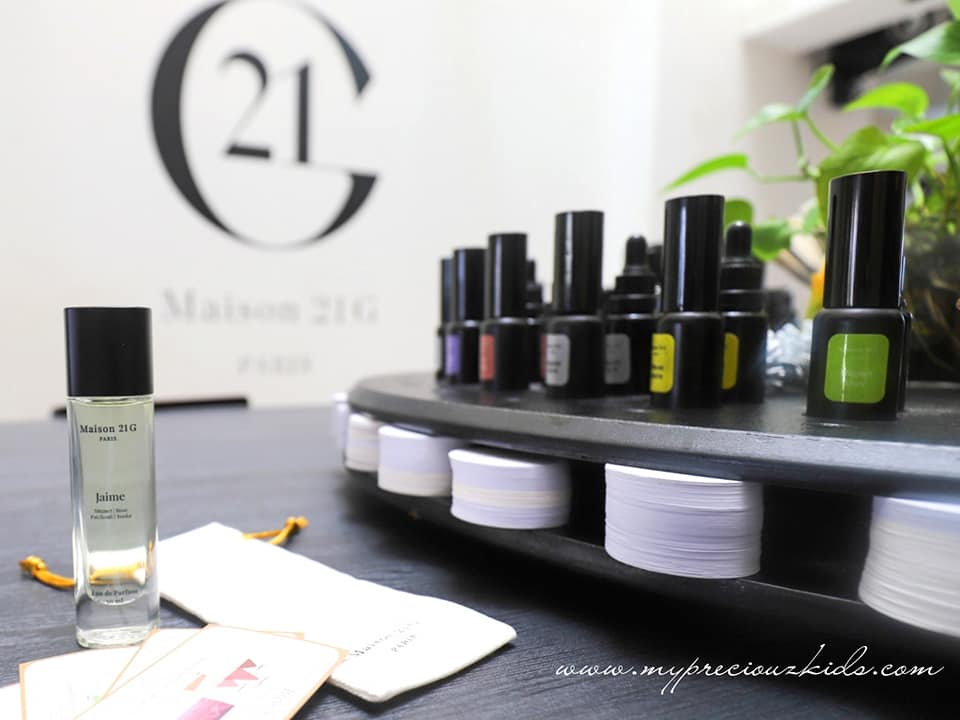 Here is a quick tour of this beautiful sanctuary and the steps for creating your own bespoke perfume.
Besides individual creation session like the one I tried, there are many other packages for bigger groups – couples , family, bridemaids etc. I am most keen in exploring the family atelier as you get 2 full size bottles and two smaller bottles for the kids (additional SGD 55 for additional child) and apparently kids will ask for the most out of this world scents like chocolate, vanilla, marshmallows etc. I am sure my little missy at home would love to have her own bottle of perfume too.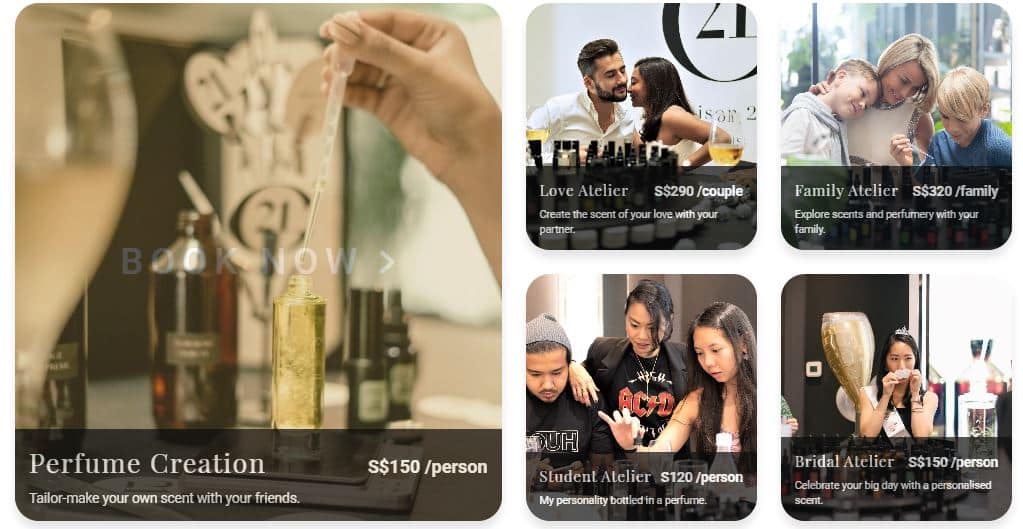 This overall experience (a first for many I would reckon) and the  personalised end product makes this a one-of-a-kind gift for family and friends this Christmas and the recipients get to take home their very own perfume – complete with their name and blend. 
For all products quote M21Gjaime15 (to enjoy 15% discount on all products) 
For for perfume workshops quote M21WSjaime21 (to enjoy 21% discount for all workshops) – no appointment required, just drop in at their boutiques (listed below)
Address
Flagship Store, 77 Duxton Road, Singapore 089536
ION Orchard, 2 Orchard Turn, #B2-48, Singapore 238801
BHG Bugis Junction, 200 Victoria Street, Singapore 188021
Share the article