In collaboration with Best in Singapore 
I love to snack and munch in between my meals or even after dinner or for supper. But snacking can be unhealthy even though the portion maybe small, but a lot can add up to unnecessary calories intakes. However, with nuts and dried fruits as snacks, this is not the case, in fact, the more is better as it is your source of protein and fibre. 
So now, I can have guilt free snacking from the amazing range of nuts and dried fruits from Just Nuts .Their produce are 100% natural, zero pesticides, using only produces from trusted source  -ensuring the best quality control for your healthy treats and sent directly from the factory to my pantry , with short shelf life hence ensuring they are the freshest, delivered within 1 hour of order with express shipping,  everything is apportioned in snack-able size of 100g, so it is easier to open and enjoy especially outside or in office.
Their range is indeed amazing with their bestsellers being nuts – the usual favourite like almonds (raw, baked, roasted etc), cashews (baked , roasted etc) , hazelnuts (raw, roasted ), macadamia (baked, honey coated), peanuts, pecan, pine nuts, pistachios, walnut etc, 
Besides this,  they have a huge range of dried fruits too – apple crisps, banana crisps, apricots, raisin, dried cherries, dried cranberries, dried ginger slices, dried mangoes, dried papayas, raisins, organic goji berries and many many more.
They also have range of seeds and beans and mixed nuts combination if you wish for them to mix and combine it for you.
This is what I ordered for my guilt-free snacking: 
Walnut baked 100g , hazelnut roasted 100g, cashew roasted 300g, almond baked 300g, dried sour cherries 300g, dried ginger slices 300g, dried fig 100g and dried mulberries 100g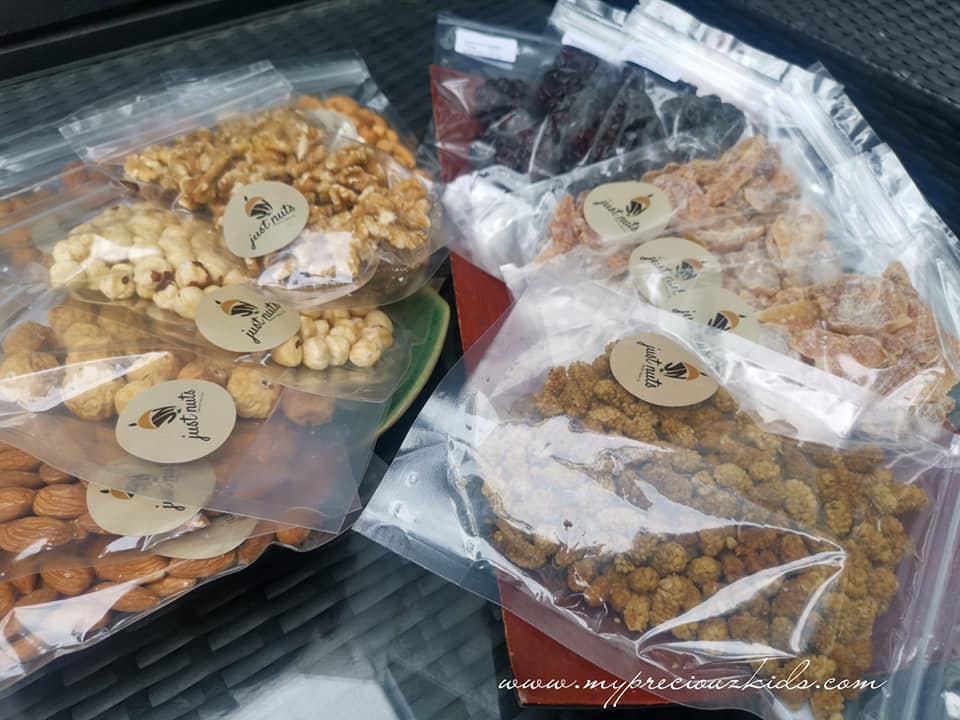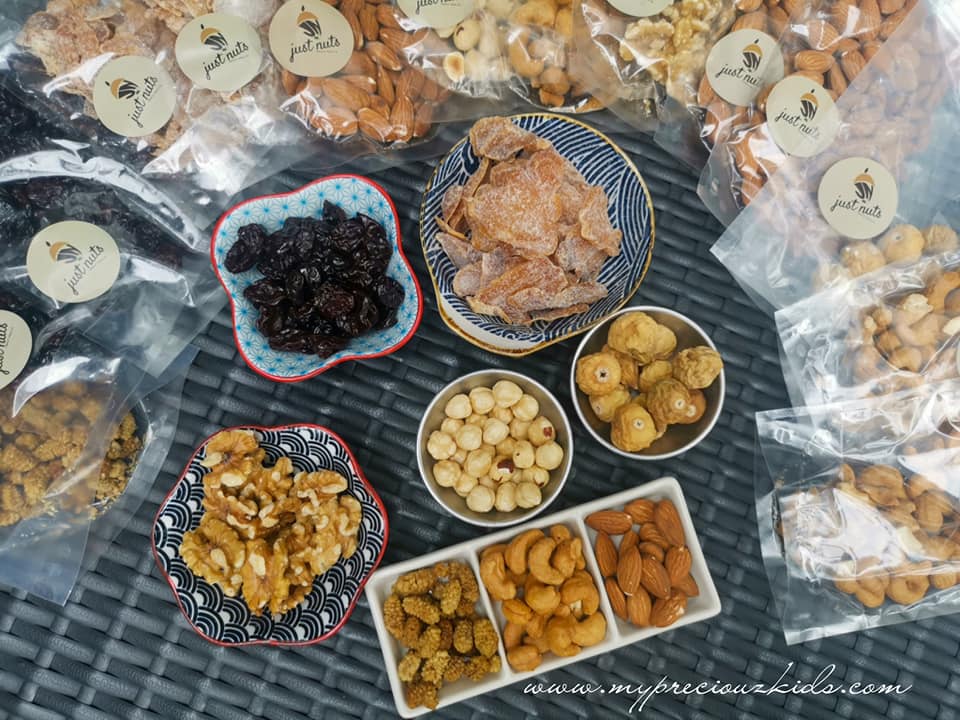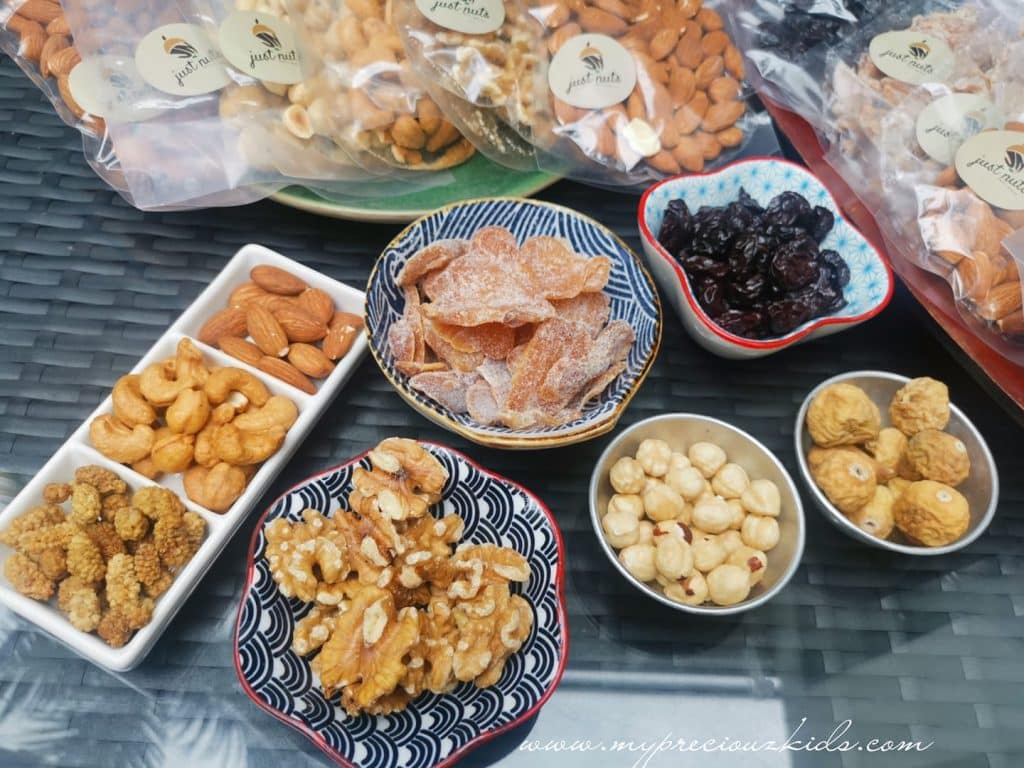 I have ordered my favourite like walnut, cashew , almonds and dried ginger and I also order 100g portions of nuts and dried fruits that I have never tried before for a change – hazelnut, fig and mulberries.
I love the freshness and the crunchiness of the nuts – truly can tell they have been freshly baked or roasted. The nuts are so addictive but I don't feel guilty snacking as it is super healthy and doesn't add to unnecessary calories. As for the dried fruits, at times I prefer something sweet like dried fruits. The fruits does not have additional sugar added -hence it is all natural sweetness from the fruits.
I love that every portion is packed in 100g, so I can probably finish 1 pack in 1 sitting too, and everything come in a resealable pack so even you cannot finish, you can reseal for freshness.
I love how versatile nuts and dried nuts are, I have added them to my salad for the extra texture and crunch making my salad even healthier.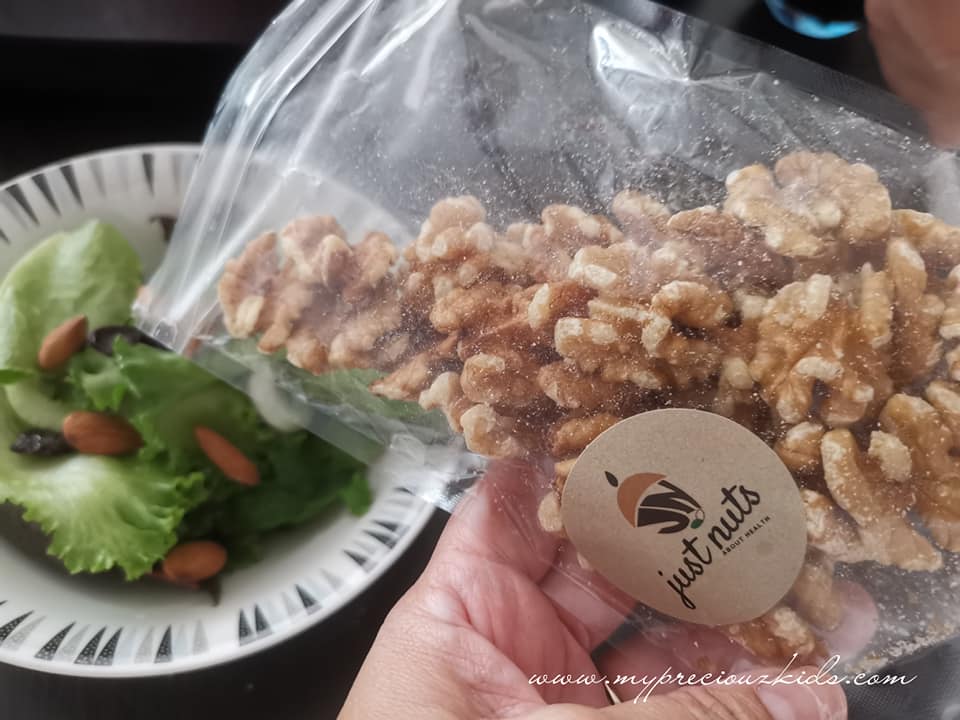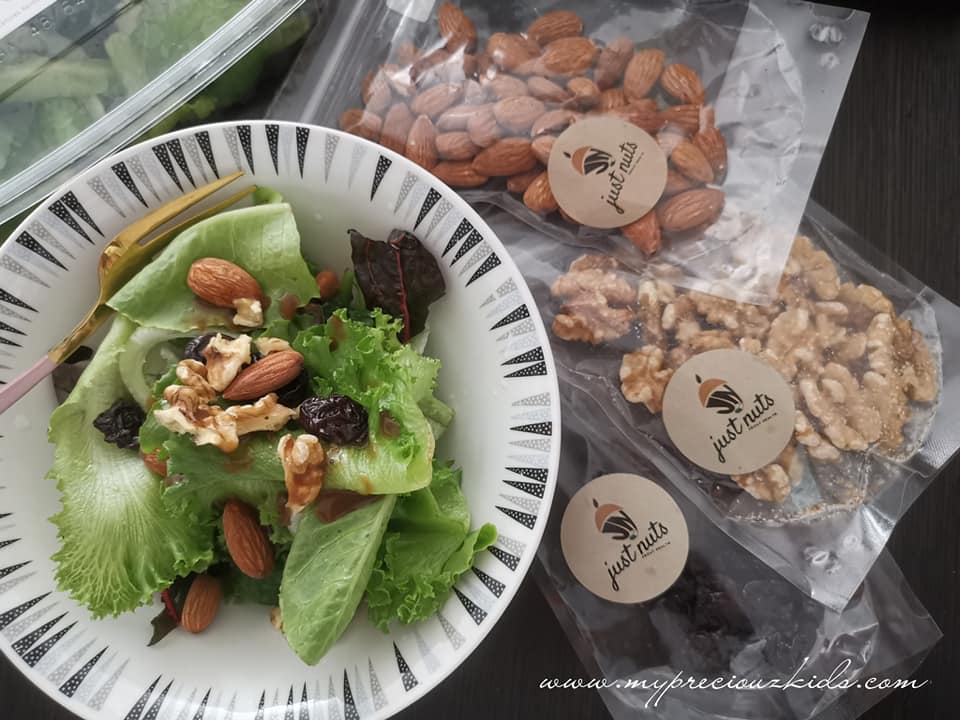 Nuts and dried fruits are perfect for gifting too, so check their Christmas specials with up to 44% off. Check out their Christmas bestsellers at up to 44% off.  For all orders above $60m, there is free delivery always.
Do check out a related article, Best 7 Nuts & Snacks in Singapore to find out more on where you can buy the best nuts and snacks. 
Payment is brought to you  by Liquid Gateway, a payment service provider who provides a comprehensive range of centralized and secure in-store transaction management services.
Best in Singapore
Website | Facebook | Instagram
Just Nuts
Website | Facebook | Instagram
Share the article