Media Invite
I always loved dressing up my kids and the best celebration/event of the year is definitely Halloween and my kids volunteered to any form of dressing up as it will be an event that they return with sweets and candies of all kinds!
And that was what we did last weekend when we were invited for the preview of Kidzania Singapore's SpookyTown 2.0 and the masquerade hunt. After last year's successful debut of Kidzania's Halloween Night event Spookytown , they are back by popular demand with a sequel titled SpookyTown 2 and The Masquerade Hunt. With all the quirky characters created for the fictitious town called SpookyTown, this is one event that is extremely suitable for families with kids age 3 and above (my 4 year was unfazed going into the "most scary" location – Mayor Fabiola's Mansion – so its tried and tested).
It was also our first time visiting Kidzania past its operating hours -at 6.30 pm. I loved how they decorated the entire venue to the Halloween spooky theme and yet still not too scary for the younger ones!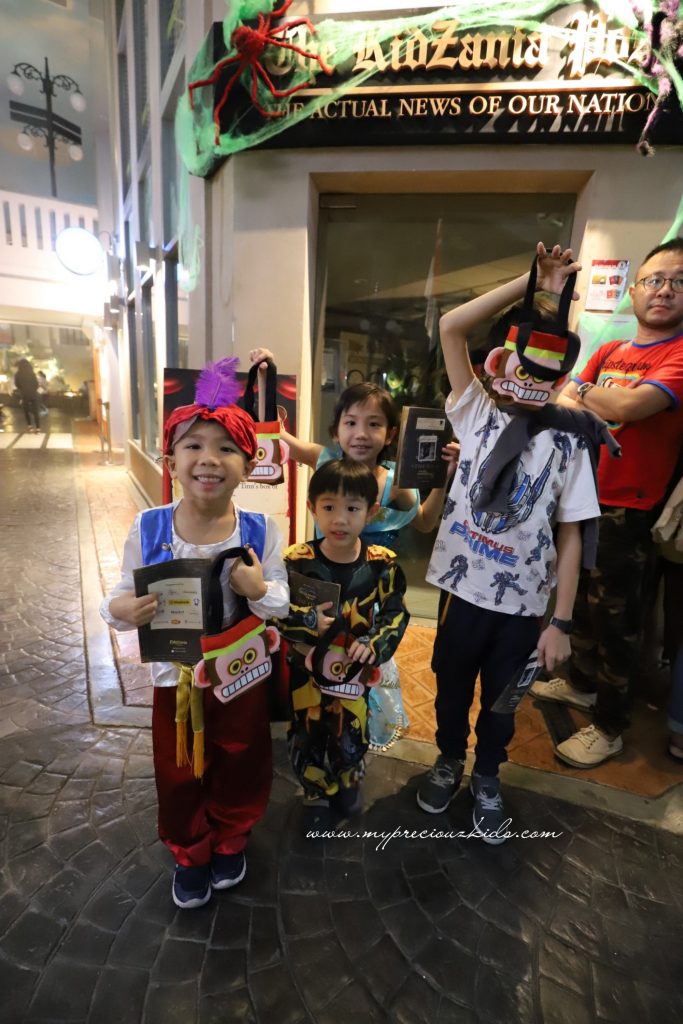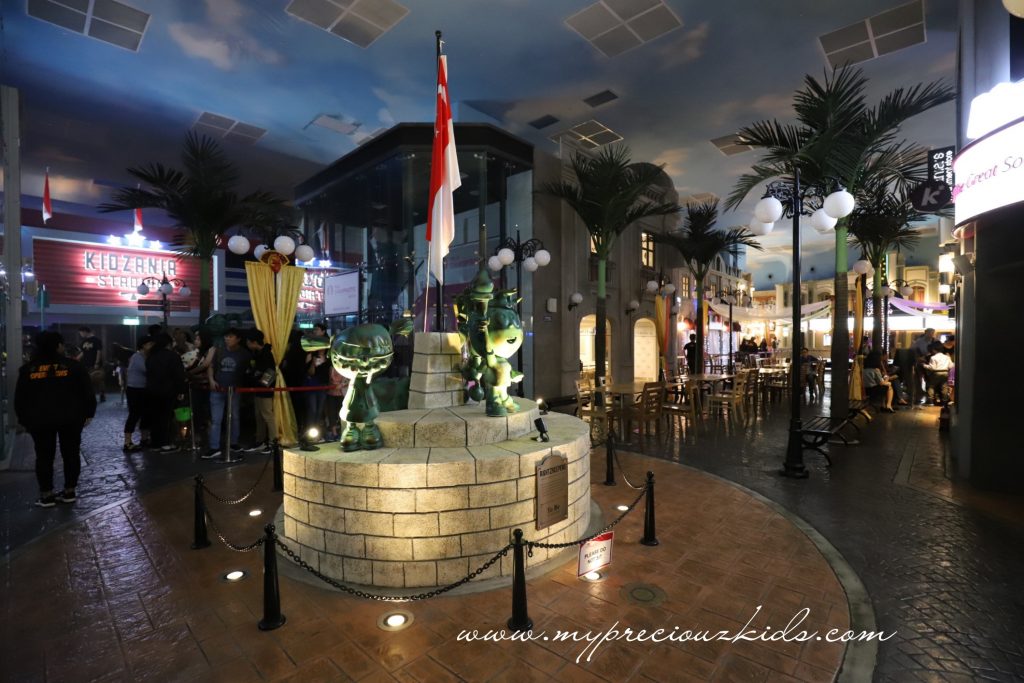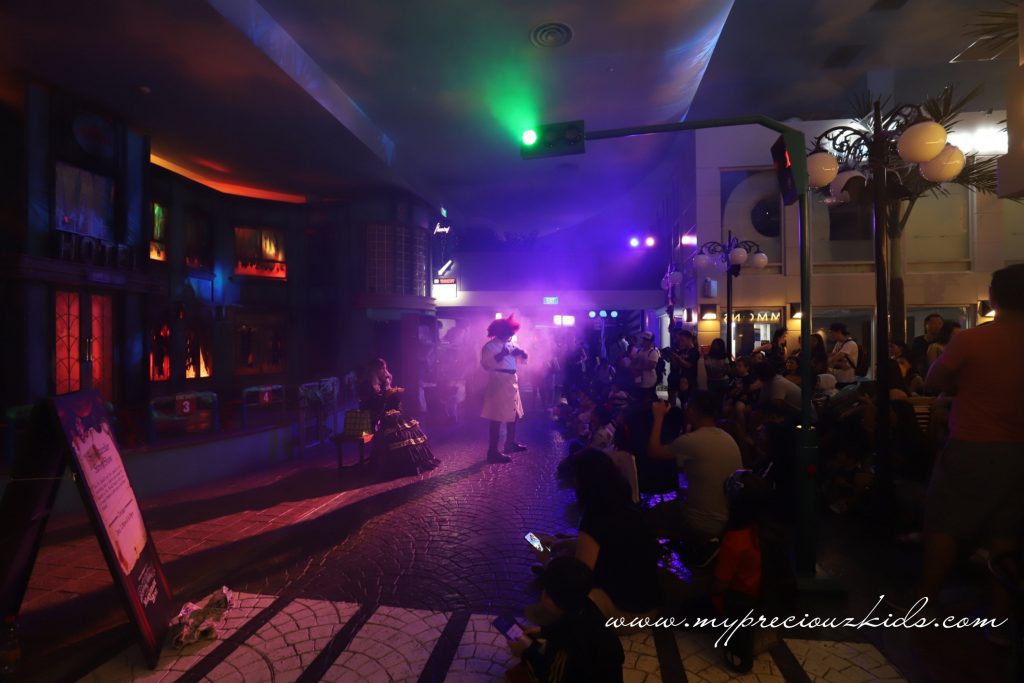 For those who had been to the first installment last year, the story ended when the cure was found and all citizens were transformed back to their usual selves. But Mayor Fabiola who caused the explosion has disappeared! With 3 new characters – Quinn, the grumpy leader, Ginn, the hysterial doll and Tinn (the monkey reminded me of the monkey in the music box in Phantom of the Opera), they will help guests embark on The Masquerade Hunt to find Mayor Fabiola with the help of the Spooky Case Files (which you will receive upon admission). I loved there is an element of "treasure hunt" for the older kids who love solving puzzles.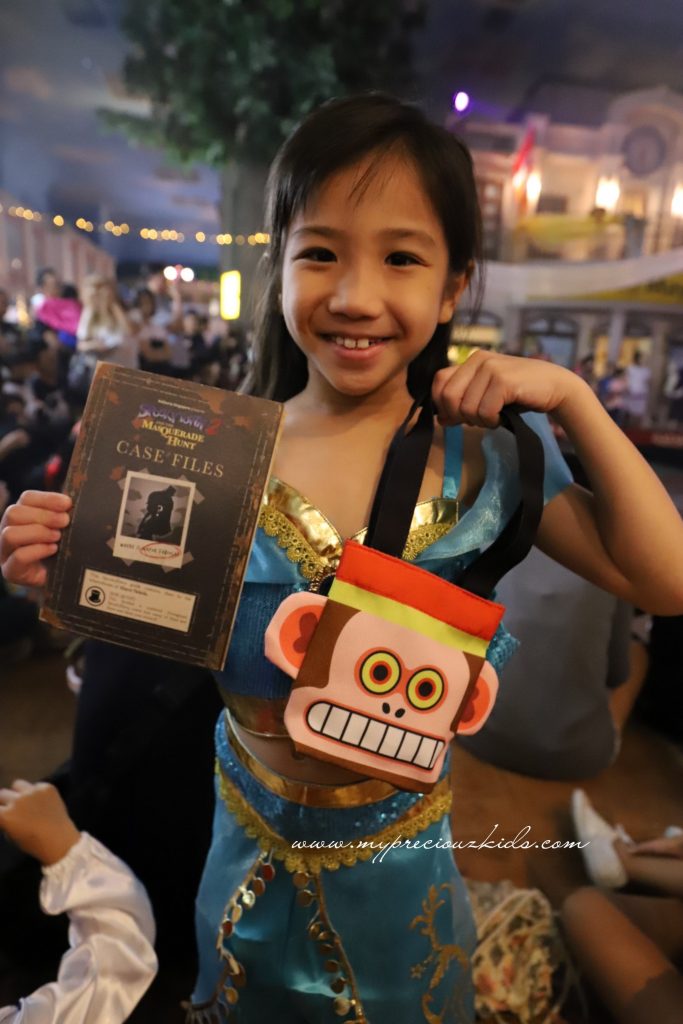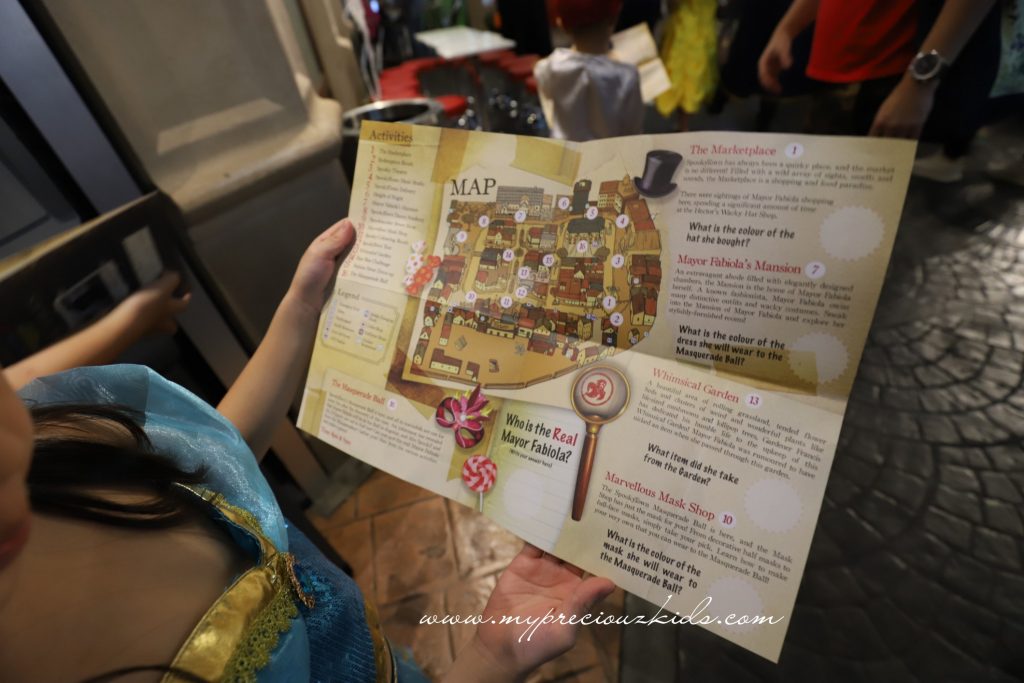 Tip no 1: Don't be late as the first show to set the story was The Masquerade Ball which is at 6.30pm sharp! and playing my favourite song from Phantom of the Opera – Masquerade!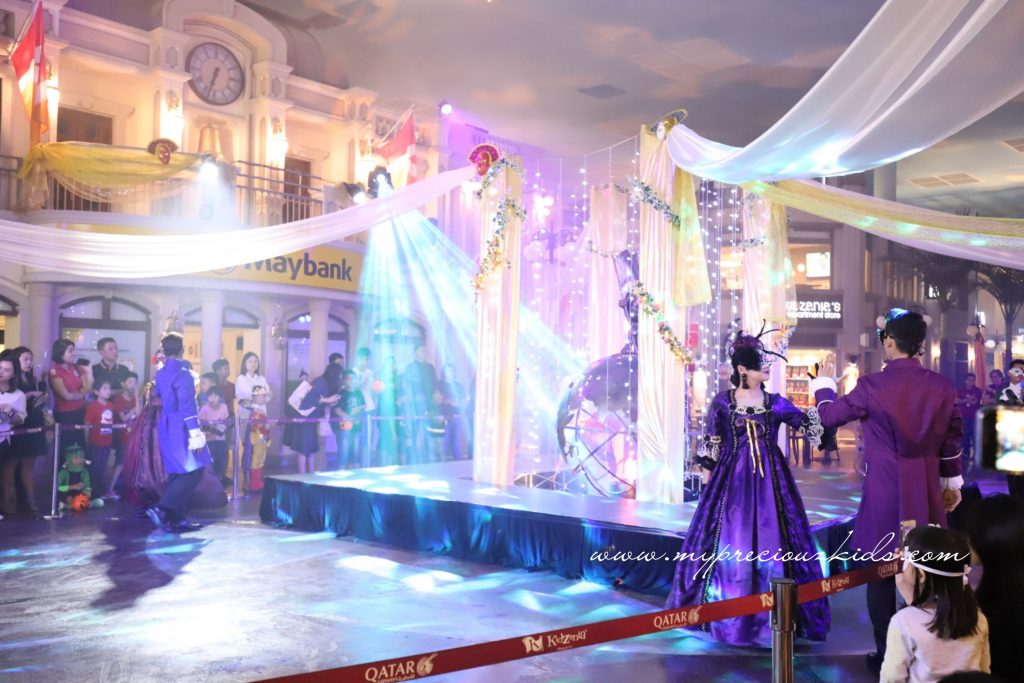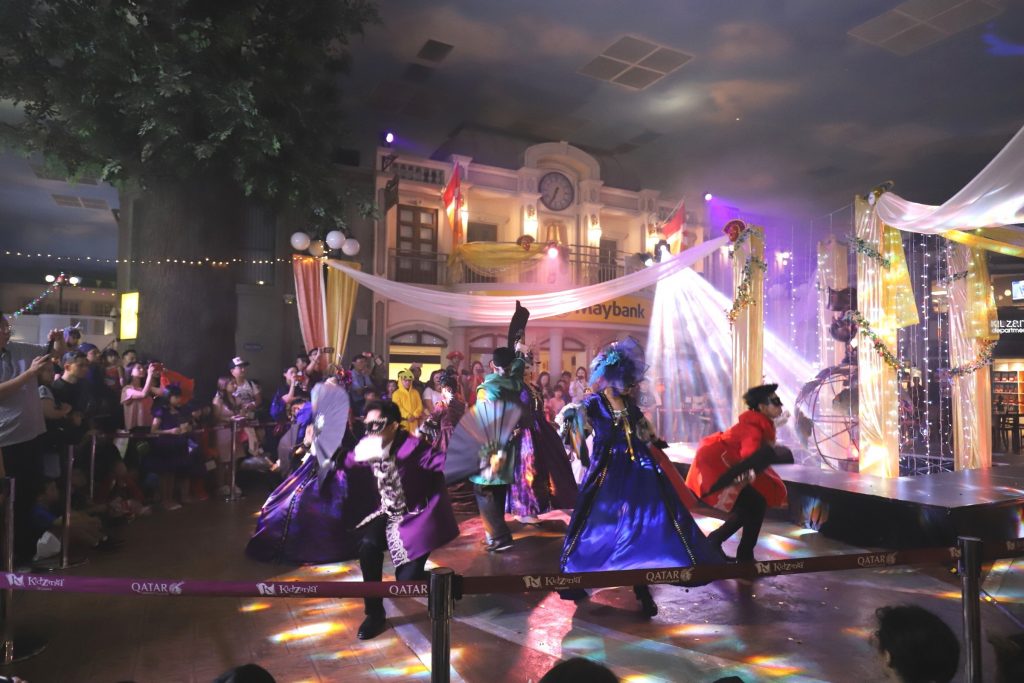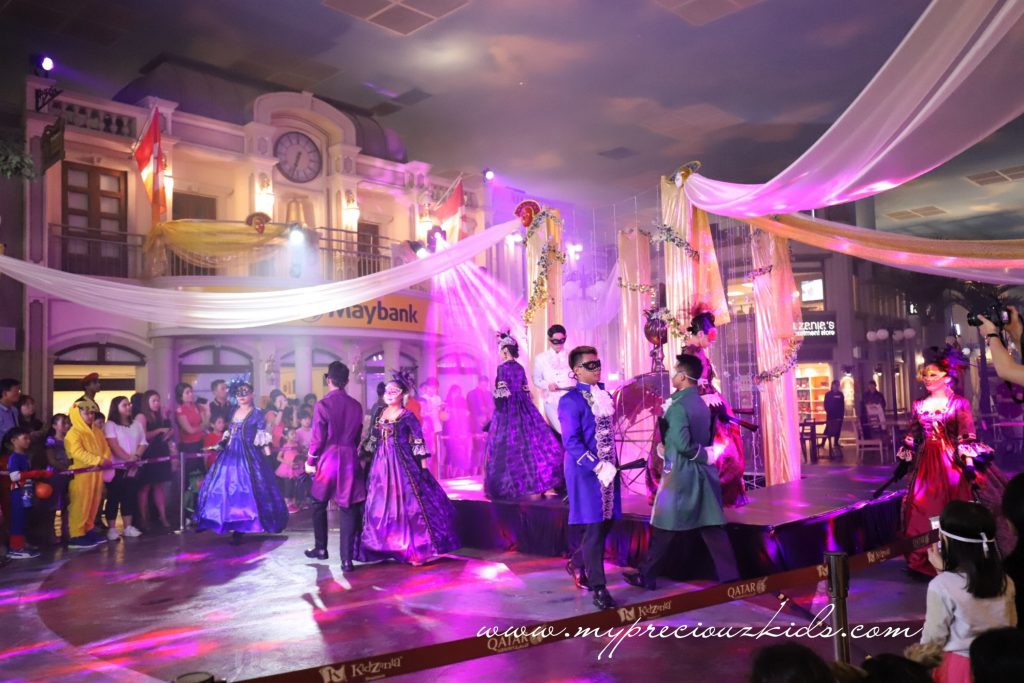 Even though I know the layout of Kidzania at the back of my head, the map for SpookyTown is completely different, as they used a handful of the rooms as the event is a smaller but more intimate setup. So do refer to the map in the Spooky Case Files to navigate your way around SpookyTown.
Tip no 2: Please go to Mayor Fabiola's Mansion (Stadium) as your first stop as it is the most popular and it is one of 4 must go venues to get the clues and to answer the mystery question – who is Mayor Fabiola? as the queue can get rather long.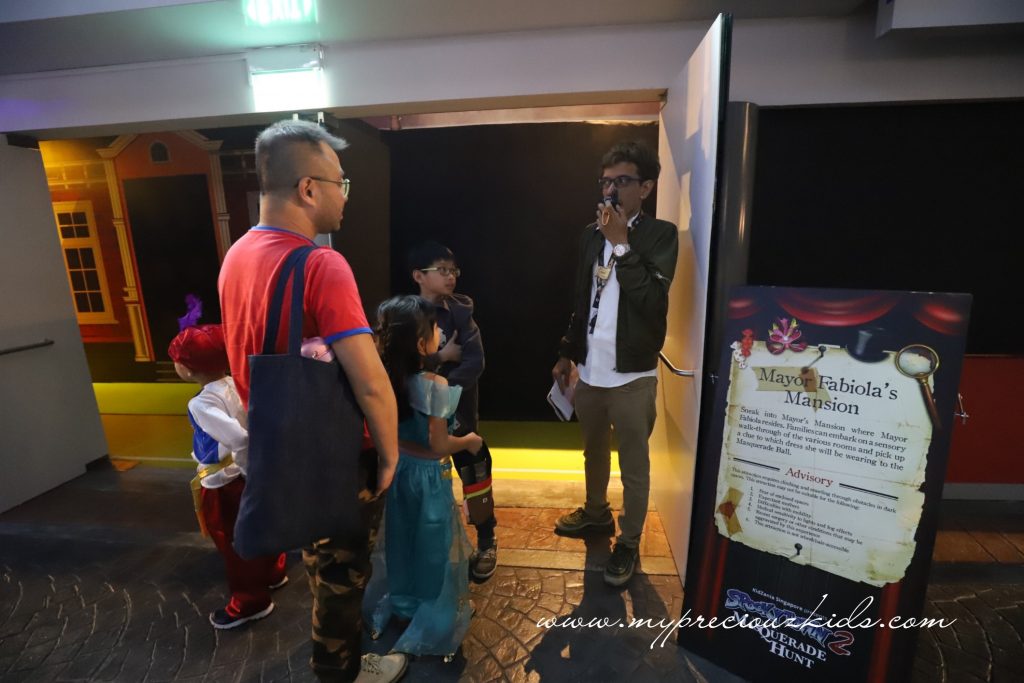 The other 3 must go venues to solve the mystery are Marvellous Mask Shop (Job Info Centre) where you can design your very own Masquerade Ball Mask and clue, Hector's Wacky Hat Shop (Marketplace) where you will get your next clue if you solve a riddle and Whimsical Garden (Shopping Alley) where you need to find out what Mayor Fabiola took from there!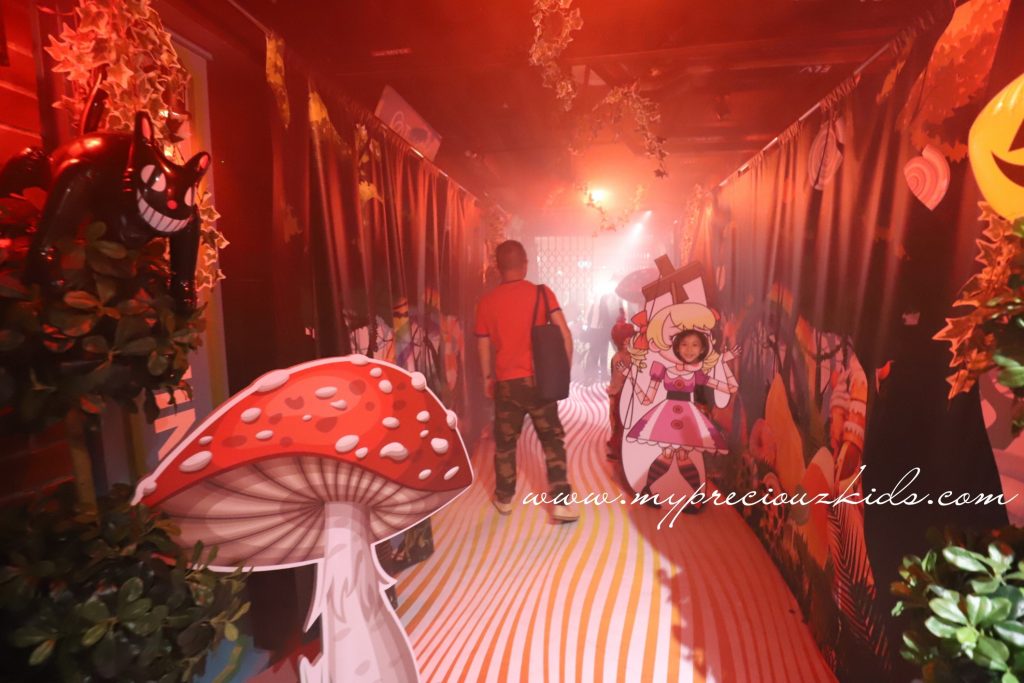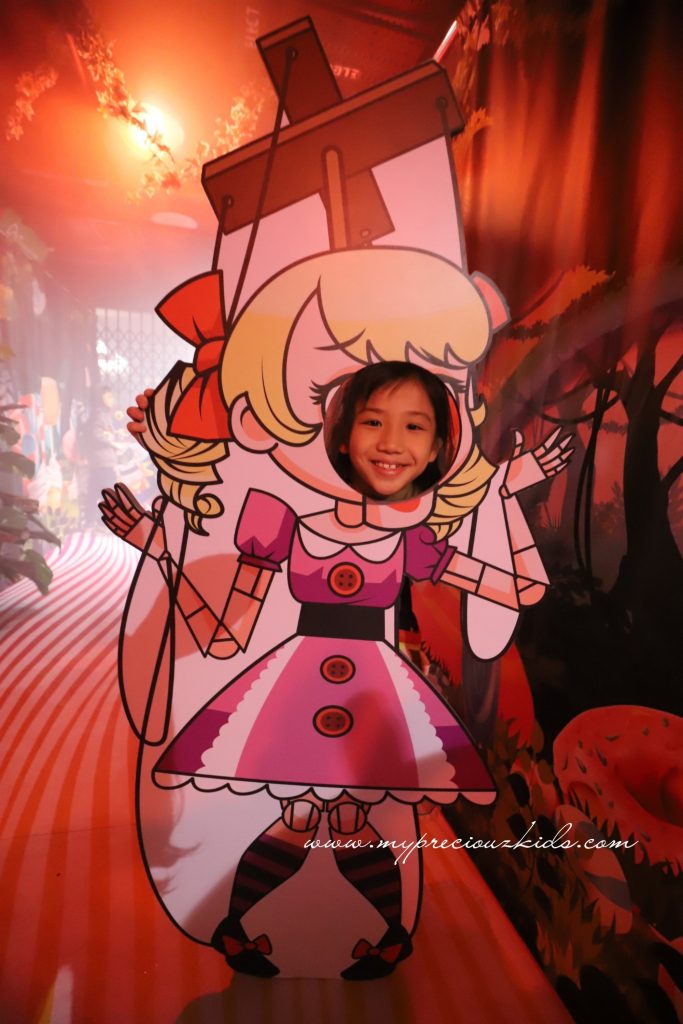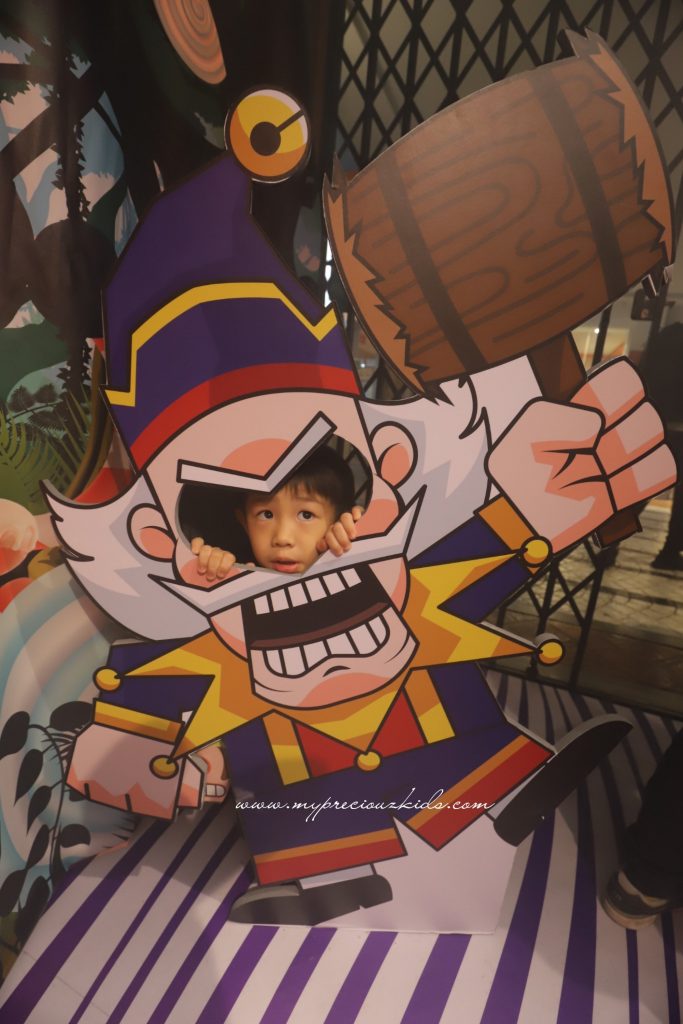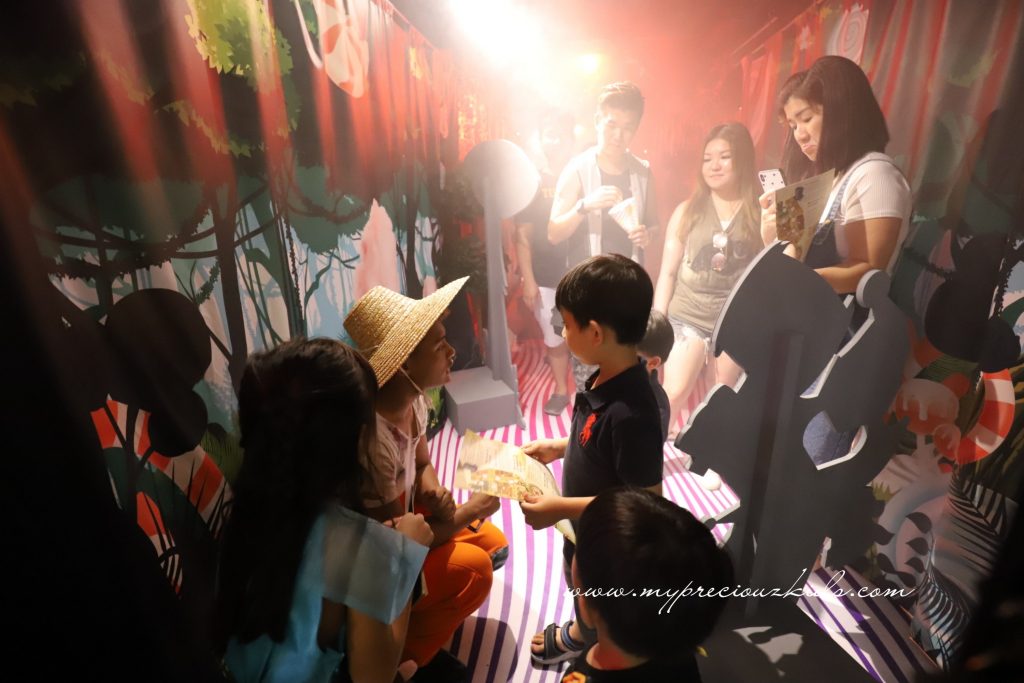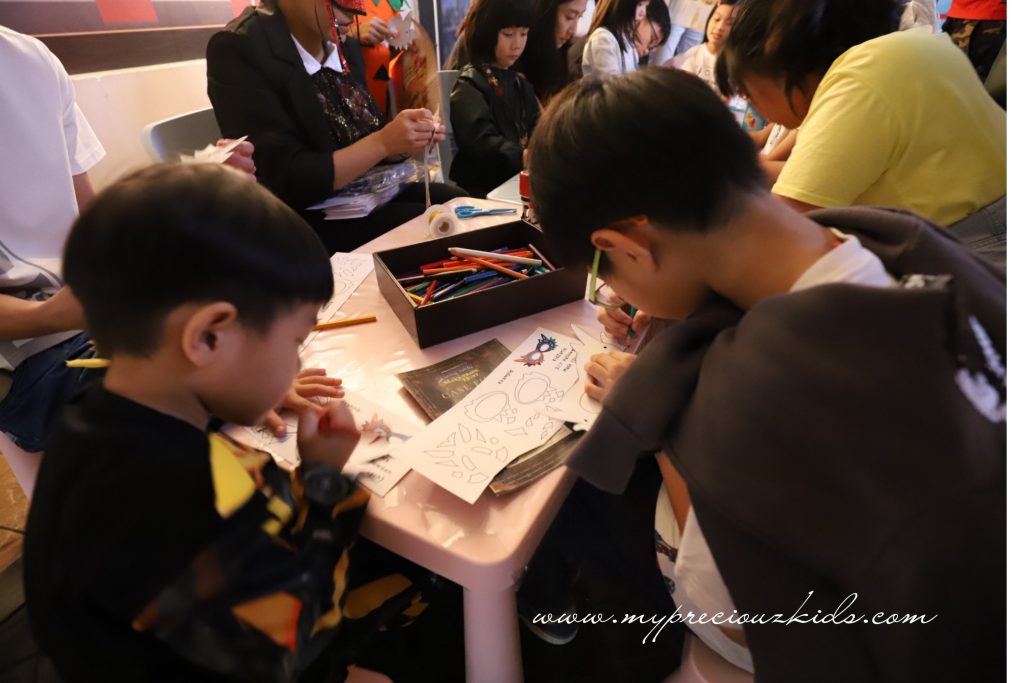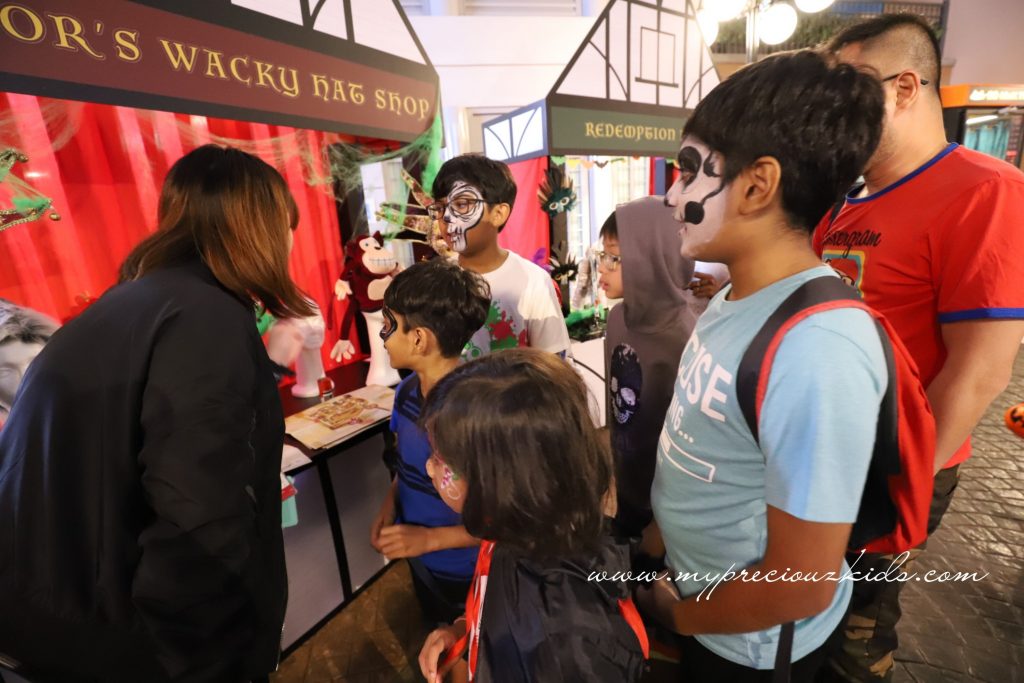 Depending on the queue, it wouldn't take too long to visit the 4 must go main activities to gather the clues to solve the mystery. Thereafter, you can join the masquerade ball, shows and fringe activities.
Tip no 3: Be at the Main Square to join the Masquerade ball at 8pm where you can spot Mayor Fabiola based on the clues we have gathered from the 4 venues.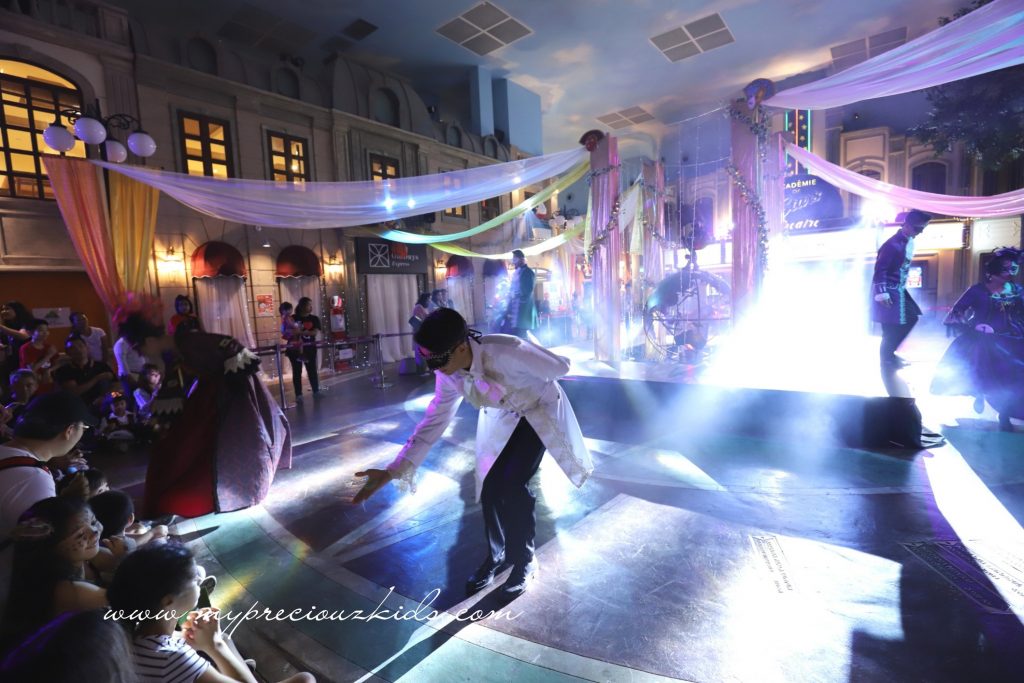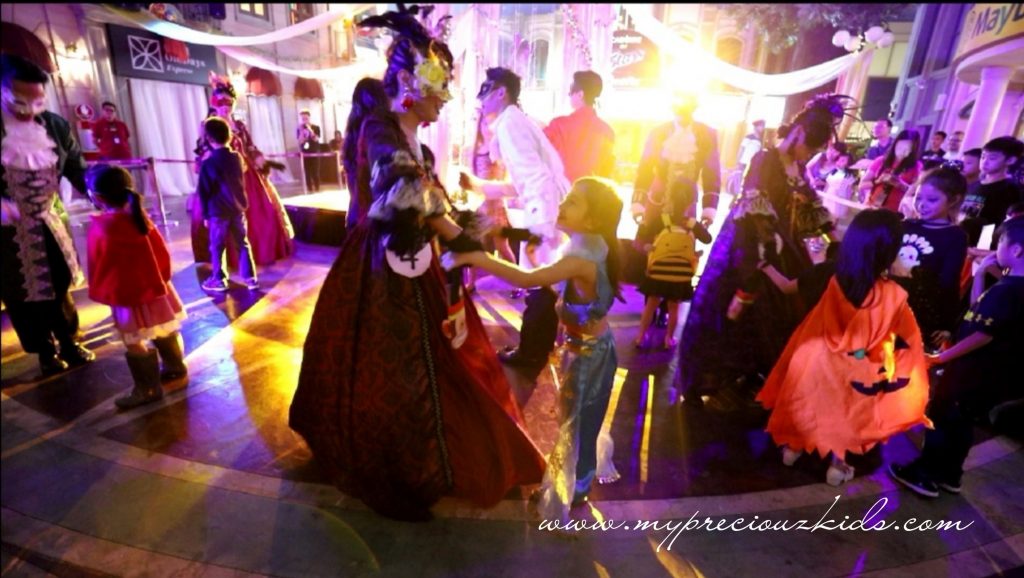 Tip no 4: Join the Spookytacular Street Show (Hotel Flamingo ,where the firemen put out the fire! ) at 7pm, 7.30pm and 8.30pm where they will reveal the 3 puppets Quinn, Ginn and Tinn! Or Time-out with Ginn at
6.45pm, 7.15pm, 8.15pm and 9.15pm. (Theatre).
Besides that, there are also many fringe activities to indulge in where the kids do not earn Kidzo but candies (hey, its Halloween after all!). The noteworthy ones is the Ballroom Dance at the Spooky Town Dance Academy (driving street) and Fear Box Challenge (Newspaper Edition).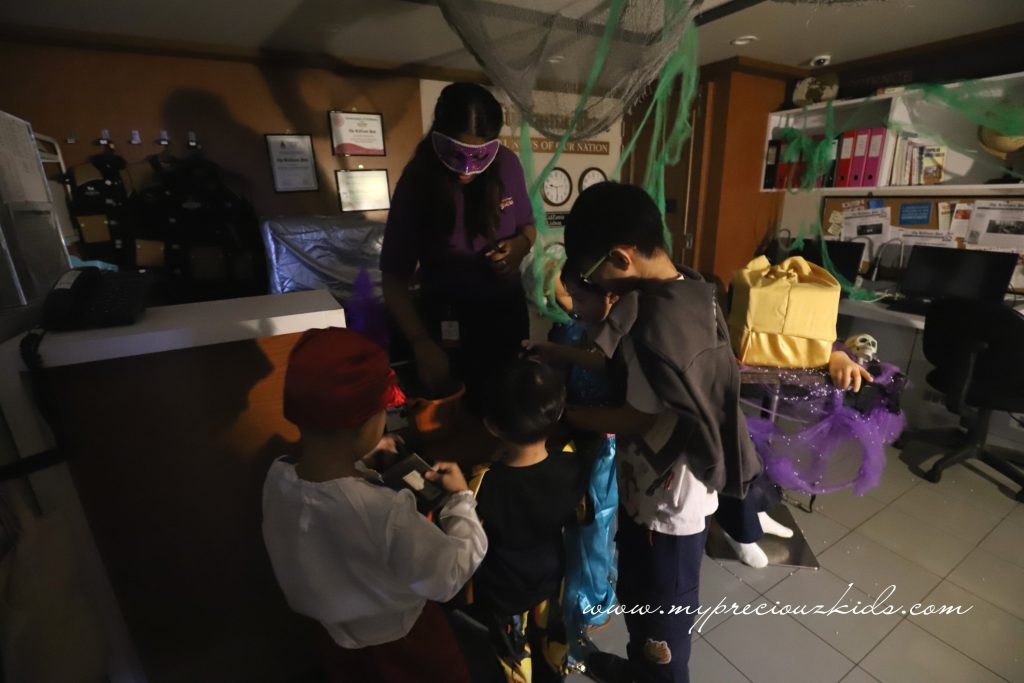 There are still 4 themed role- play for those kids who wants to experience Kidzania pretend play occupation – at the Mountaineering school where you overcome your fear of height, SpookyTimes delivery (my kids just loved delivering goods/newspaper where you don't get Kidzo but candies) SpookyTown Tour by WTS Travel and SpookyTunes by Music Lifestyle.
There are also many carnival games at The Marketplace and the redemption booth to redeem your prize once you solved the mystery.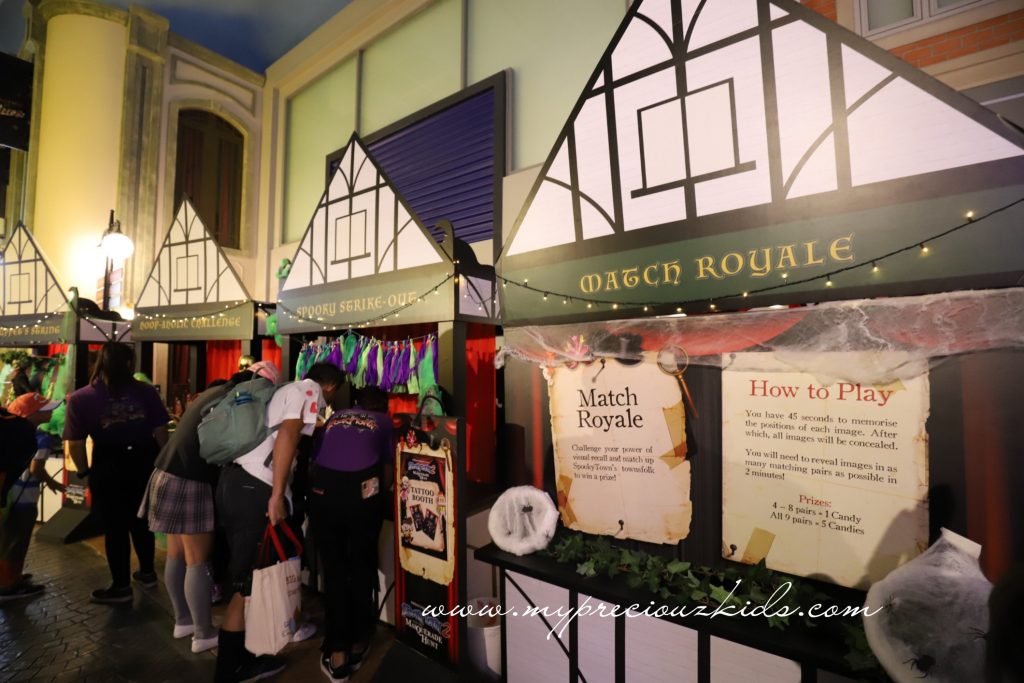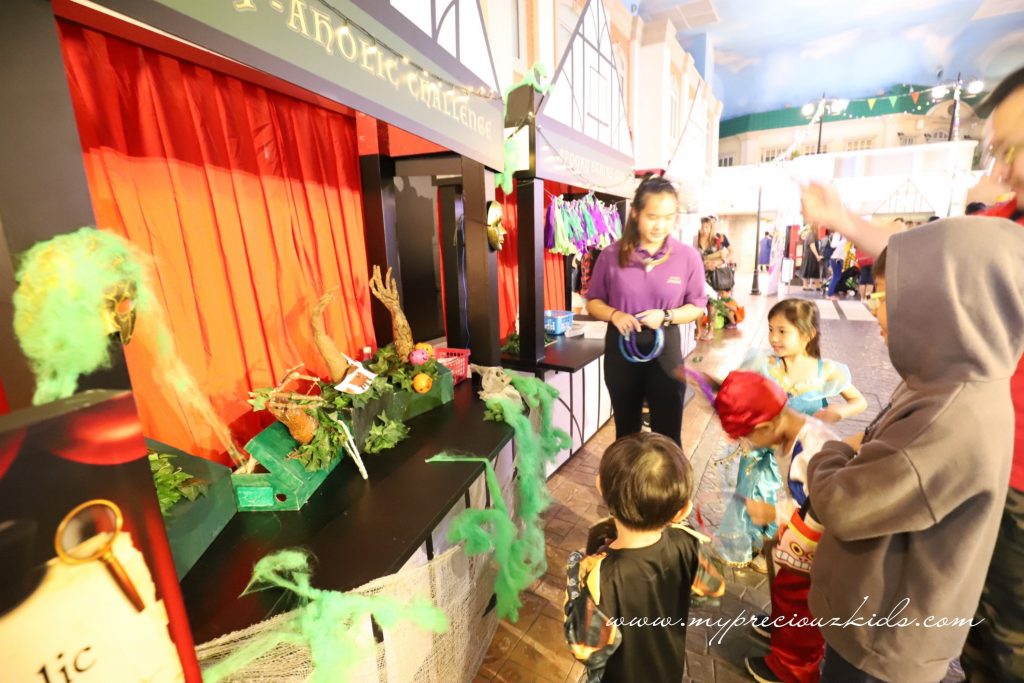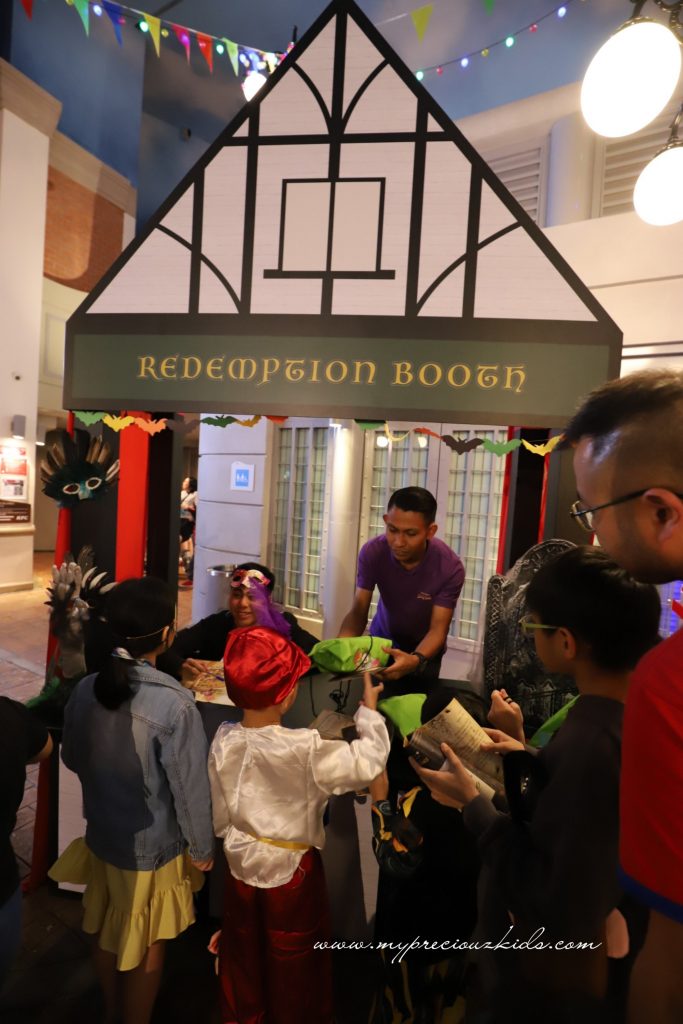 Tip no 5: Comes dressed the best as a family and stand to win prizes more than SGD 300! Remember to hashtag #spookytownbestdressed and even if you don't win, you get lots of photo ops with all the quirky characters! So do come dressed to your part to have a more wholesome Halloween experience!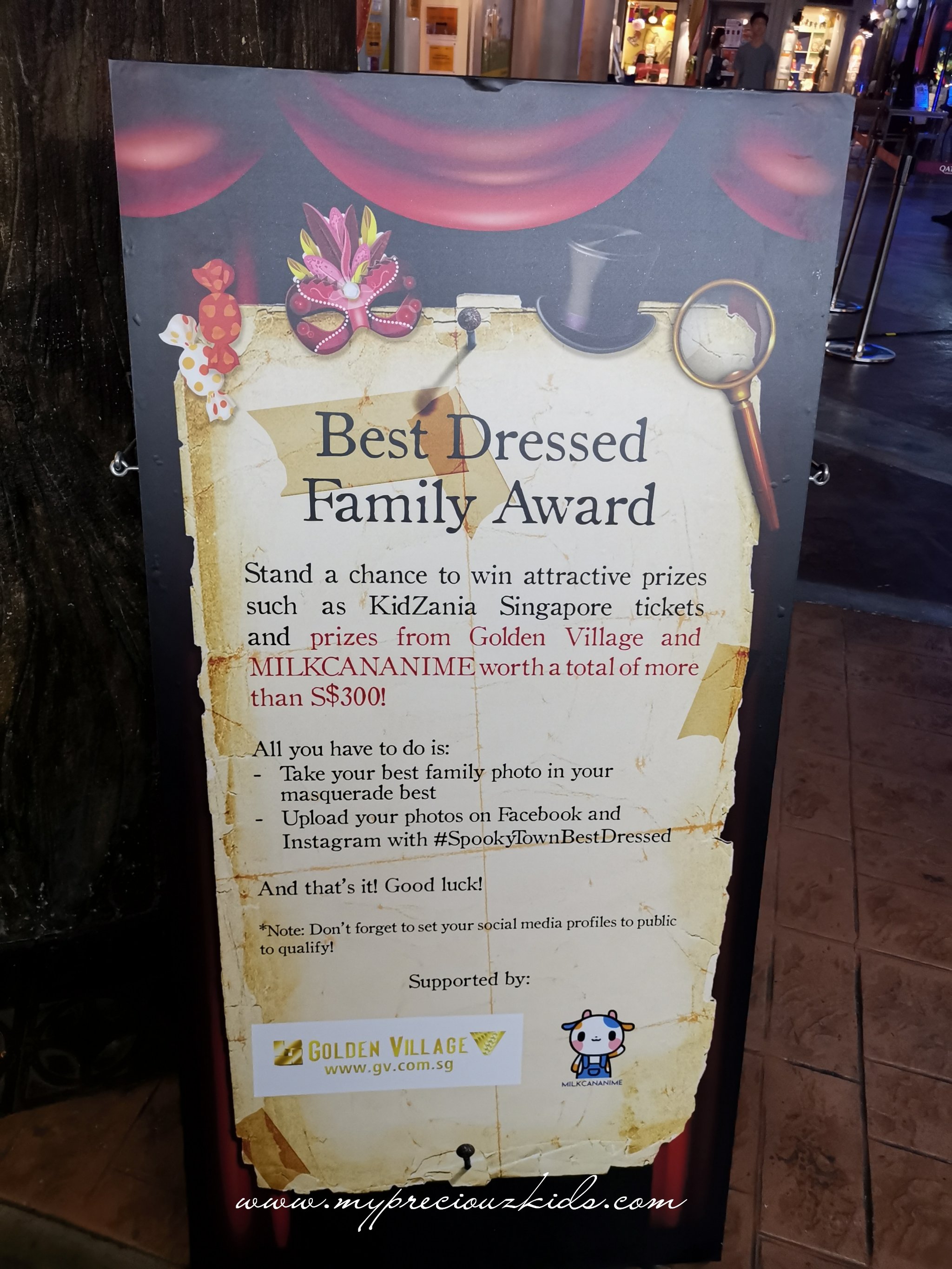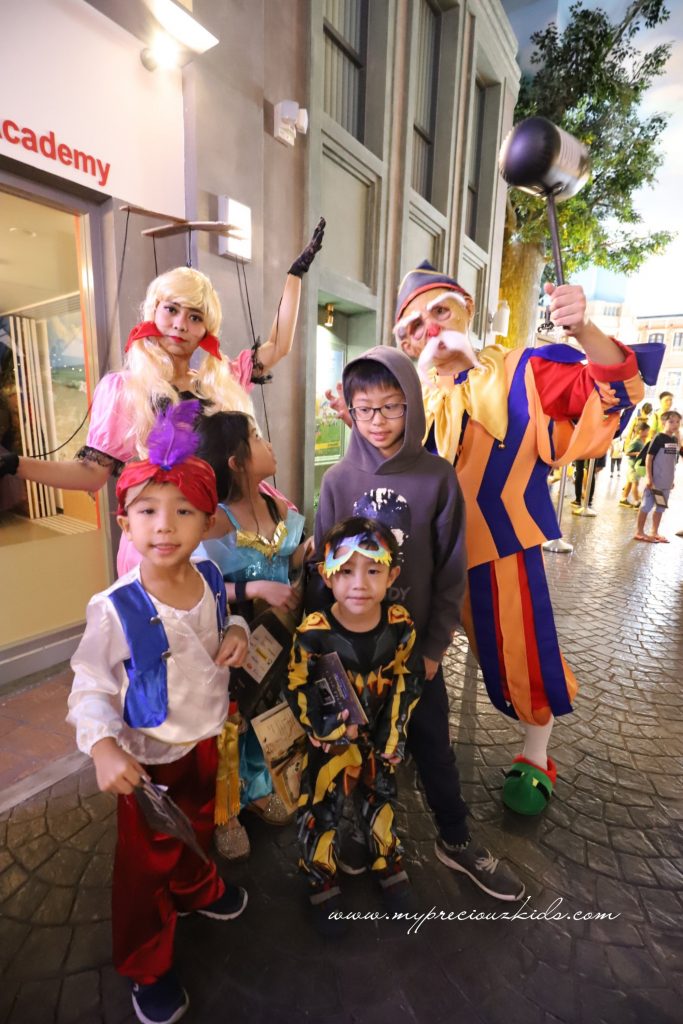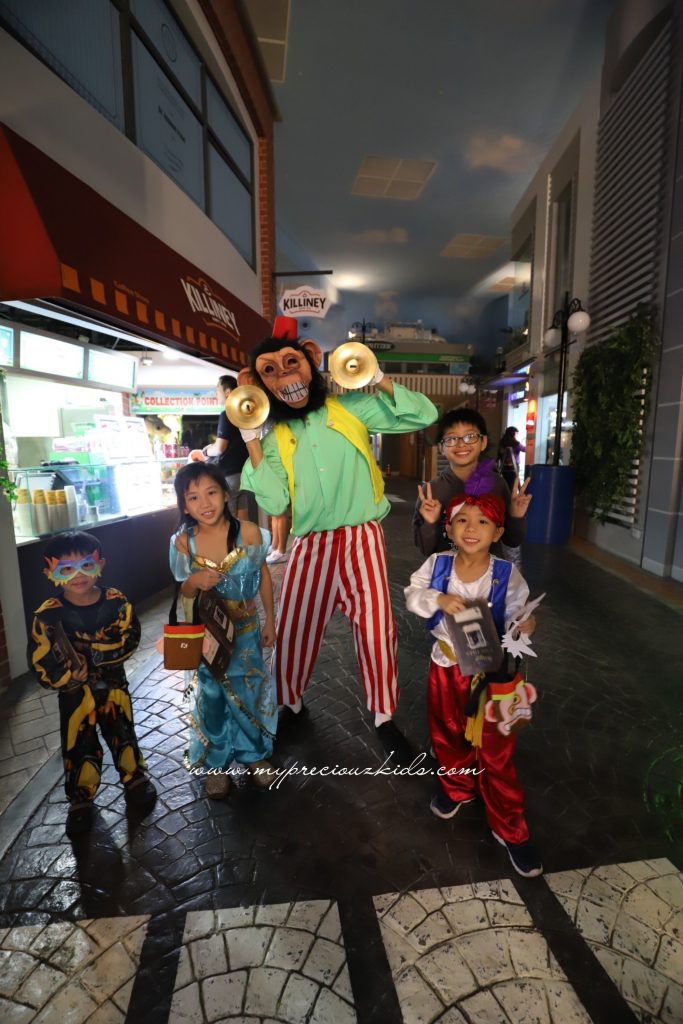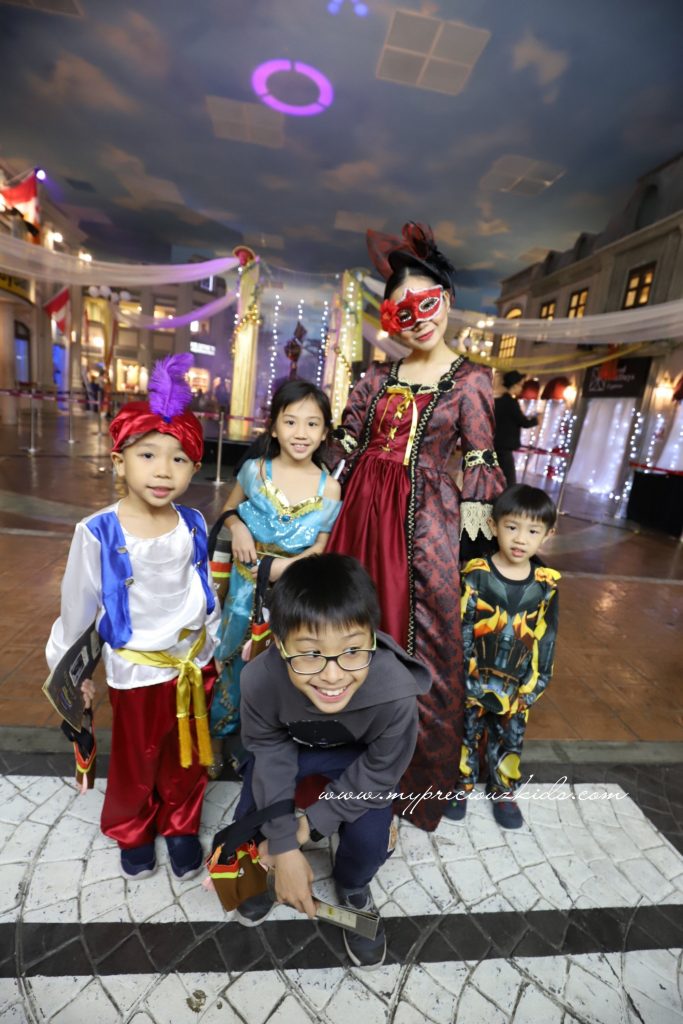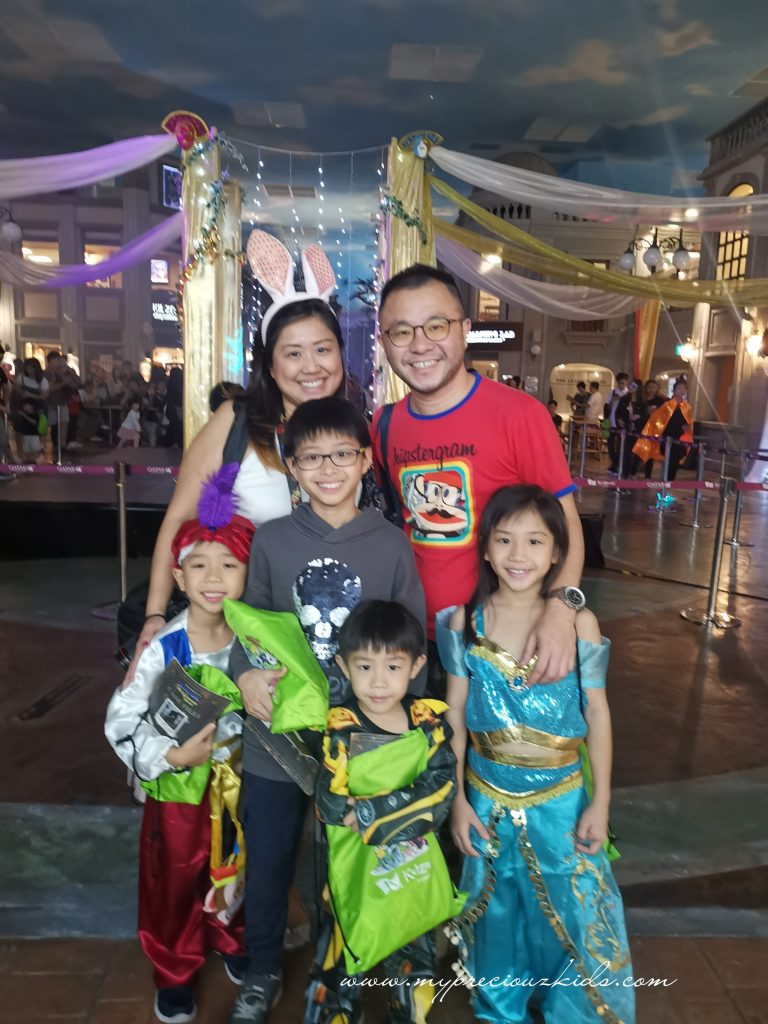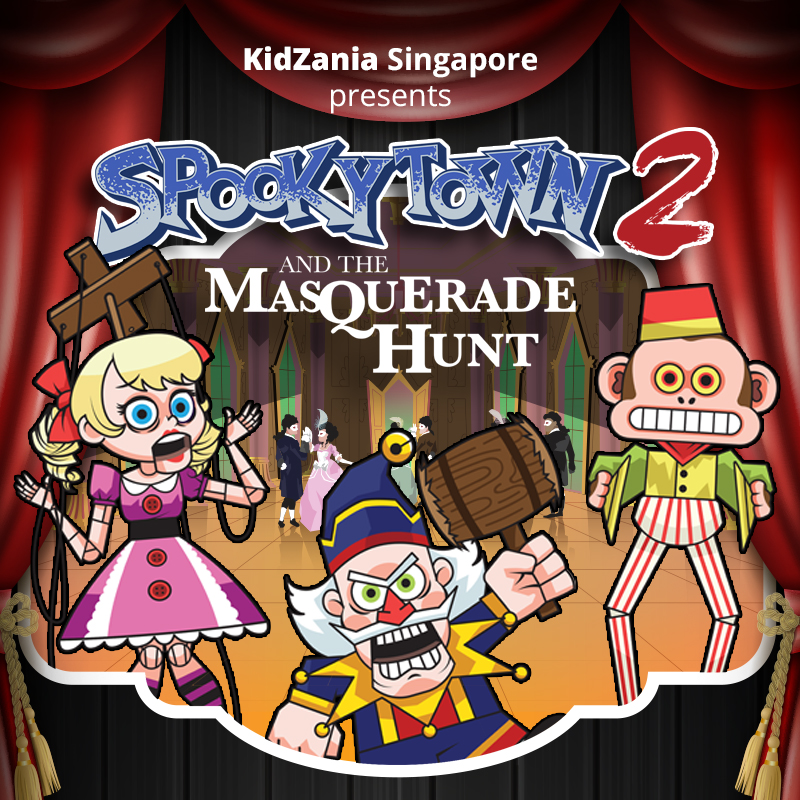 Date: Friday to Sunday 25 to 27 October 2019 Friday and Saturday 1,2 November 2019
Friday and Saturday 8,9 November 2019
Time: 6.30 to 10pm
Venue : Kidzania Singapore
Prices: From SGD 43 onwards (on-site purchase is SGD 48) , link below
https://kidzania.com.sg/event/spookytown-2-the-masquerade-hunt/
After uncountable visits to Kidzania, and probably my kids had done it all – all occupations offered at Kidzania, we entered Kidzania for an entirely different experience and feel for the very first time. The entire venue was decorated with a spooky feel and dimmed lighting but yet, it is not so scary, perfect for the little ones. For kids who loved Kidzania (which kid doesn't), this is one Halloween event perfect for families with young kids! So if you are looking for a Halloween events for your family and worry about it being too scary for your younger ones, I have tried and tested Spookytown 2.0 with my kids age 4 to 10 and they had so much fun, they are asking to go back next year's Halloween!
Share the article