Review
After watching The Gingerbread Man, I was once reminded why I loved SRT's The Little Company productions for the past 8 years. After a slight deviation in recent productions, we are back with all the elements of a true TLC productions – catchy tunes, awesome backdrop and cast and the "awww" moment with the moral of the story at the end. Even as an adult watching I am wildly entertained and "energised"!
While it does not follow the original storyline, I loved it for the originality and of course with all TLC's production, I loved that there is a very strong message at the end for the show. The kids realised the importance of teamwork as champions would need a team for the champions to be successful and of course always listen to your mother!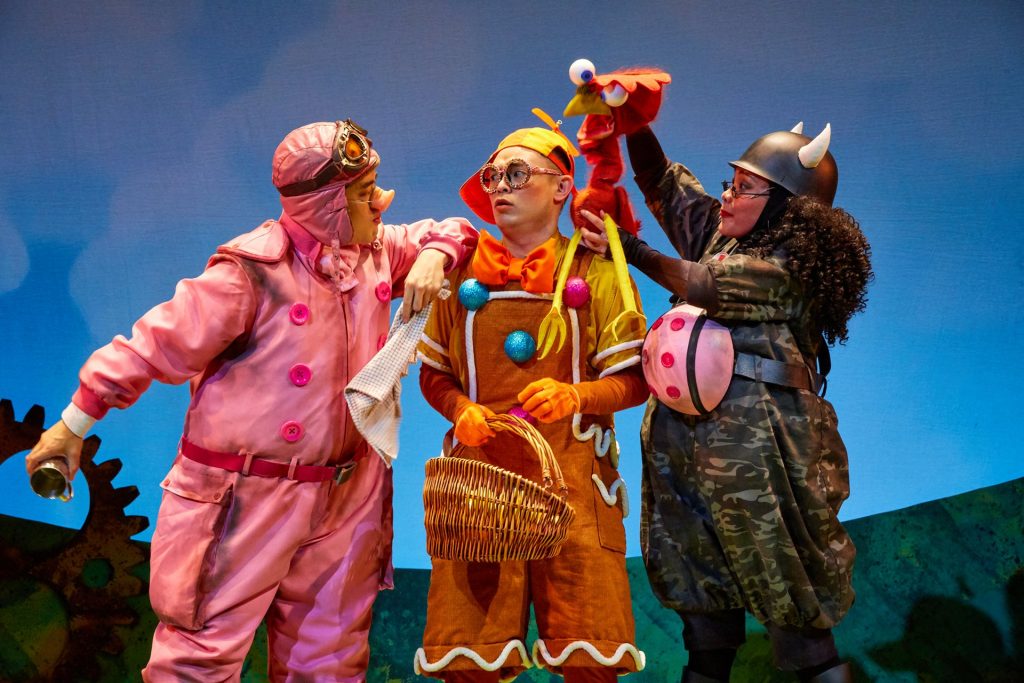 Worthy mention was Alyssa Lie as the nefarious Fox , she did such a wonderful interpretation of the fox that she is my favourite charactor – totally foxy. Of course, kids all unanimously love Ginger portrayed by Juni Goh (we last saw him as Badger in Fantastic Mr Fox) as his character totally speaks to the kids who only want to do what they insist and going out of their way – unfortunately often into unknown danger.
The non-stop tunes and catchy once that my kids came back humming through the weekend! The audience were also part of the action as we were constantly invited to help "create more energy" (you have to catch it in order to know what I mean) and also participated in the warm-up before the big race!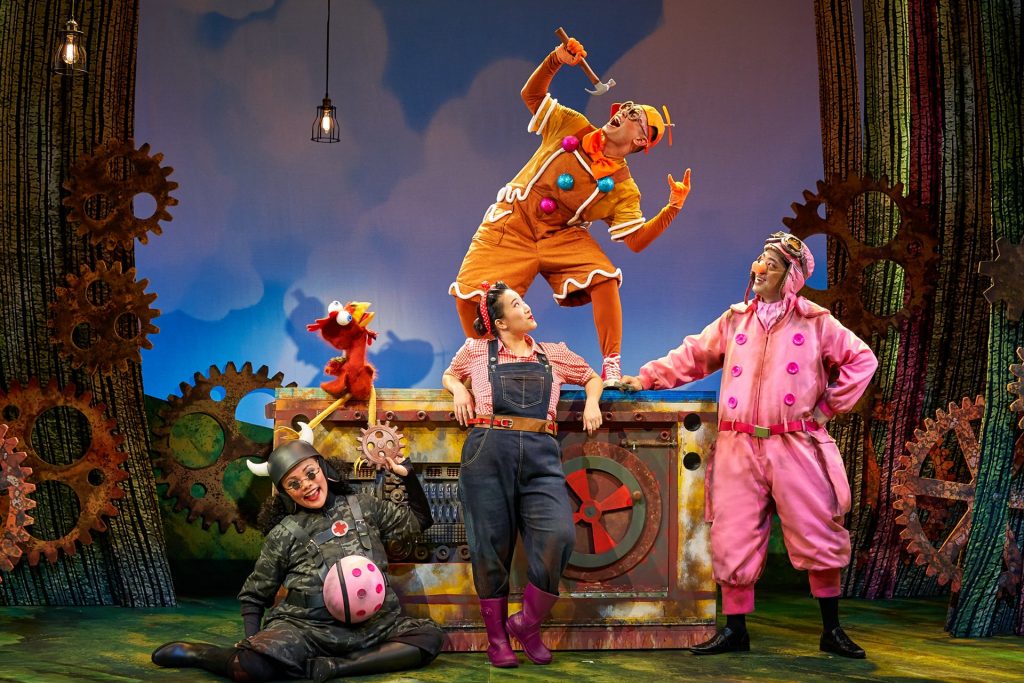 Review by Big C :
I like Ginger. He has lots of energy just like me. He wanted to run in a big race and I feel like it too. I learned that working as a team is very important to complete a very big job!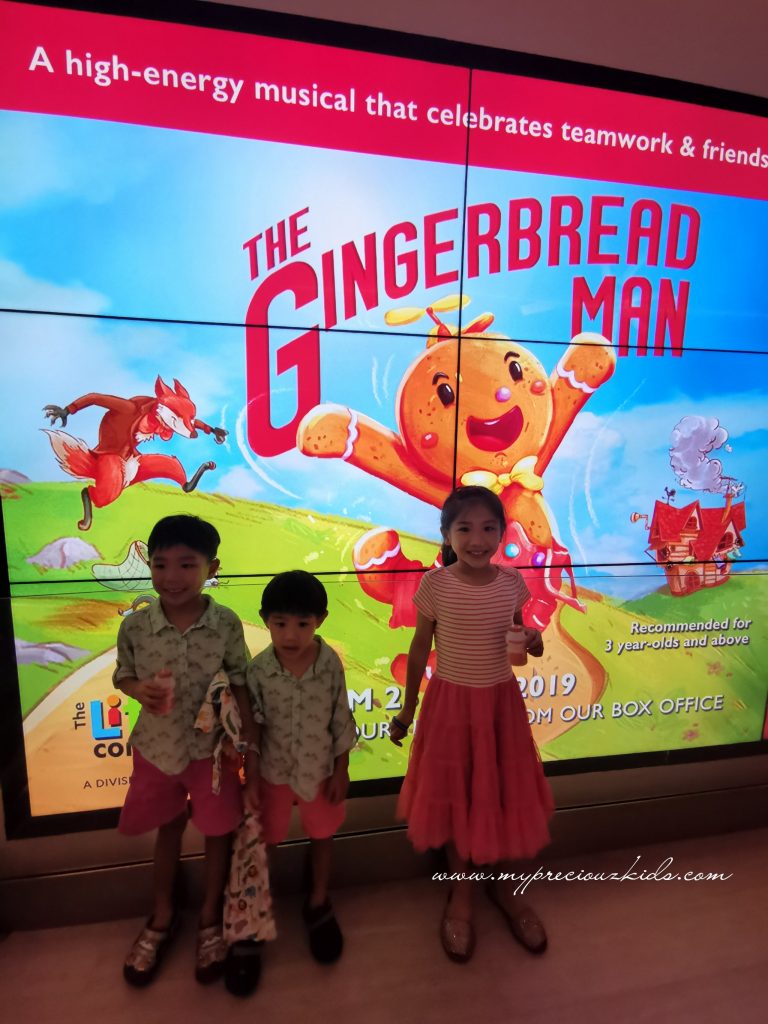 Media invite
For the final show of the year, after a marvelous 2019 season comprising Fantastic Mr Fox and Gretel and Hansel, we moved on to another classic – The Gingerbread Man but not quite the storyline that we are familiar with!
Ginger is a giant cookie who walks, talks and loves to run as fast as he can! Teamwork is important on the farm where Ginger lives. Unfortunately, he prefers to do things on his own, and ends up making a terrible mess. Worst of all, he broke his mother's most prized possession, the oven. Under the influence of Fox, Ginger leaves the farm to join the local race, hoping to win a brand new oven for his mother. When Anya and the farm animals realise Fox's real aim is to gobble Ginger up, they hurry to his rescue. To defeat Fox, Ginger must now learn how to work as a team. With rousing music and lots of action, this fun-filled musical is sure to delight children of all ages.
Director Kate Golledge (Chicken Little, 2017, Red Riding Hood, 2013, Fantastic Mr Fox, 2012) returns to direct the wonderful cast, with Juni Goh (Fantastic Mr Fox in Mandarin, 2019) as Ginger, Natalie Yeap (The Nightingale, 2018) as Ginger's mother, Anya, and Alyssa Lie (Chicken Little, 2017) as the nefarious Fox and Ryan Ang (LiaoZhai Rocks!, 2019) as Weasel.
From 23 Oct 2019
Weekdays: 10am
Weekends & Public Holidays: 11am & 2pm
Venue : KC Arts Centre – Home of SRT
Prices from SGD 26 onwards (excluding SISTIC fee) For booking , please click here
Share the article