Media invite
When I went to Seoul, I purposely booked tickets to watch Nanta. It was an awesome experience to watch the show from its originating place. When I went to Japan last year, I was hope to put Drum Tao as a must watch but time wasn't on my side and I didn't manage to watch it unfortunately. I knew I had to watch it without me having to make another trip to Japan.

You must be wondering how can a taiko/wadaiko drumming show last over 2 hour to entertain the audience. It's not just non- stop drumming solely, there are a variety of drums and musical instruments and even martial arts performance. It's really very interesting such instrument dating centuries back can remain relevant and popular. Drum Tao did just that – making taiko/wadaiko drumming contemporary and relevant to be enjoy by the current generation including families and kids.

I brought 3 of my kids, especially for small J who has expressed interest in learning percussion drums. They have yet to attend such full length performance art hence I had some hesitation but my fears were unfounded. Even my 3.5 year old was  entertained from start to finish in the 2 hour long show with intermission .

The show started with a bang with an energetic number with the performers moving around on hover board. Thereafter, there were soothing and slow flute performances to bring down our heartbeats. It may not be a memorable one but its vital to keep the high and low of the show by picking up tempo thereafter . There were martial arts, somersaults, acrobatic acts and even comedy peppered throughout the performance. You have to watch it yourself to see why Drum Tao has been watched by more than 8 million people all around the word.
At times, I was transported to Japan with old edo period and sakura as the background to some of the acts making me want to visit Japan again.

There are no dialogues but an aural experience of lights and music. A total salute to all the super fit and talented performers who played different instrument, danced, performed and the stamina of non stop drumming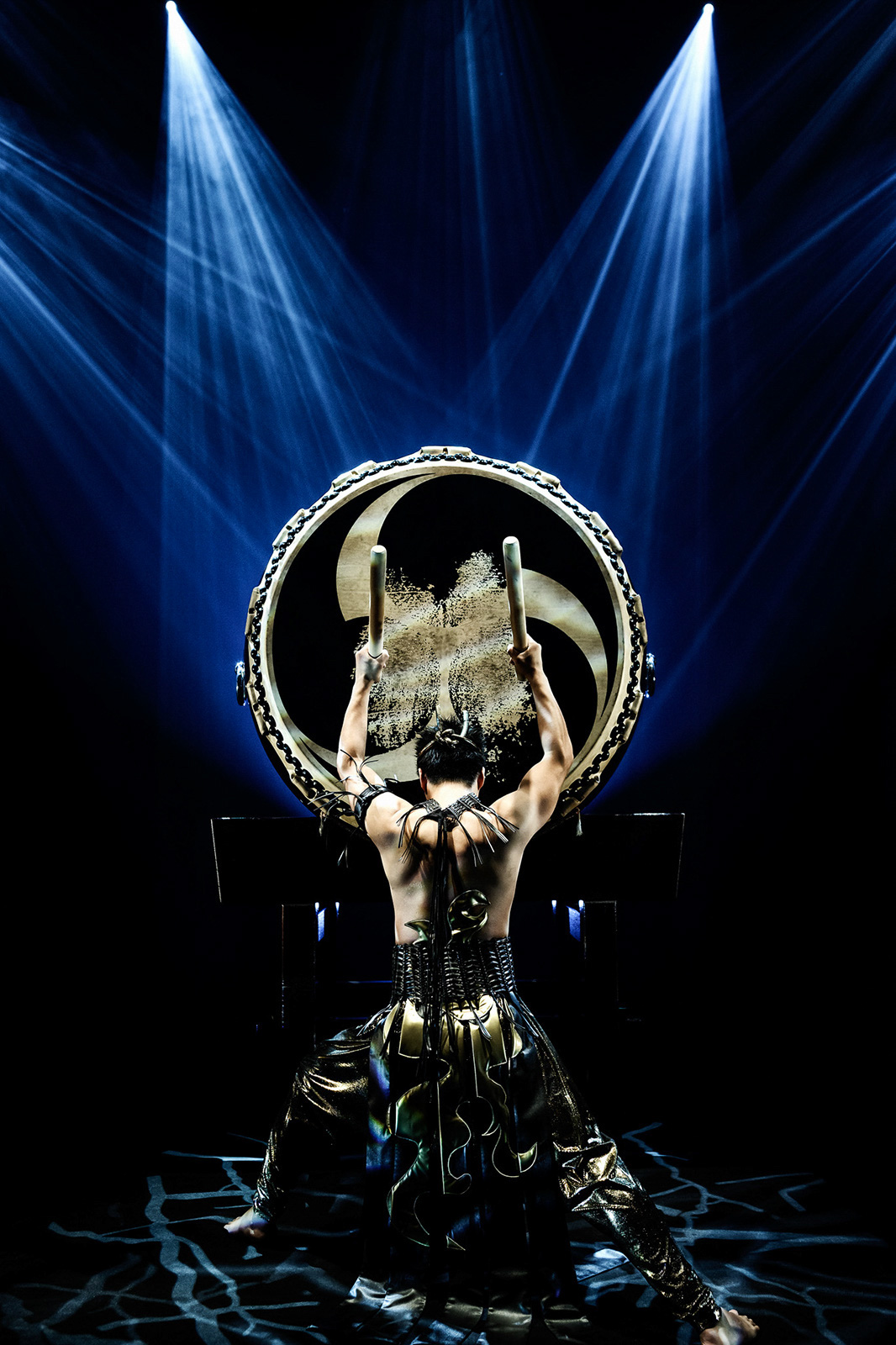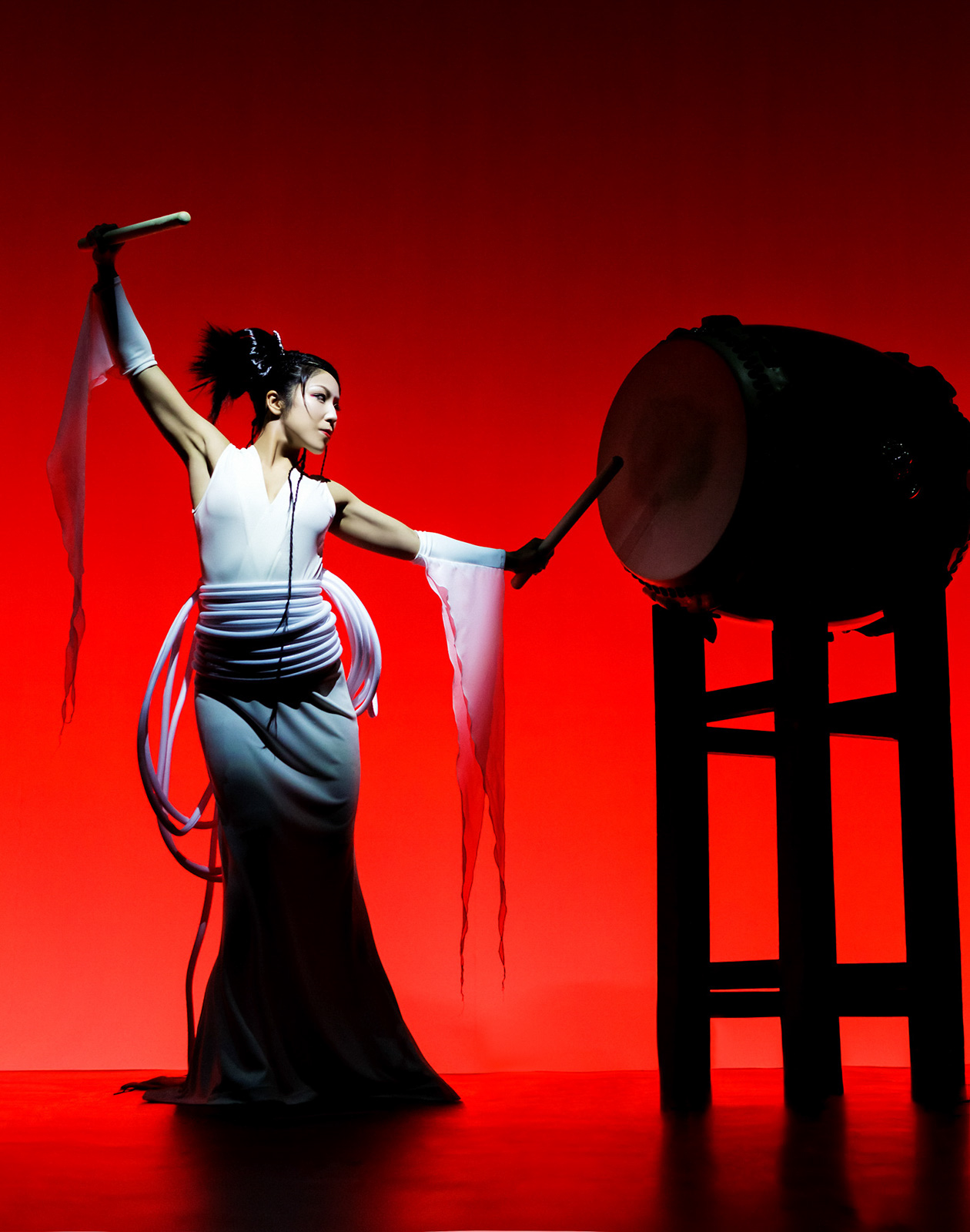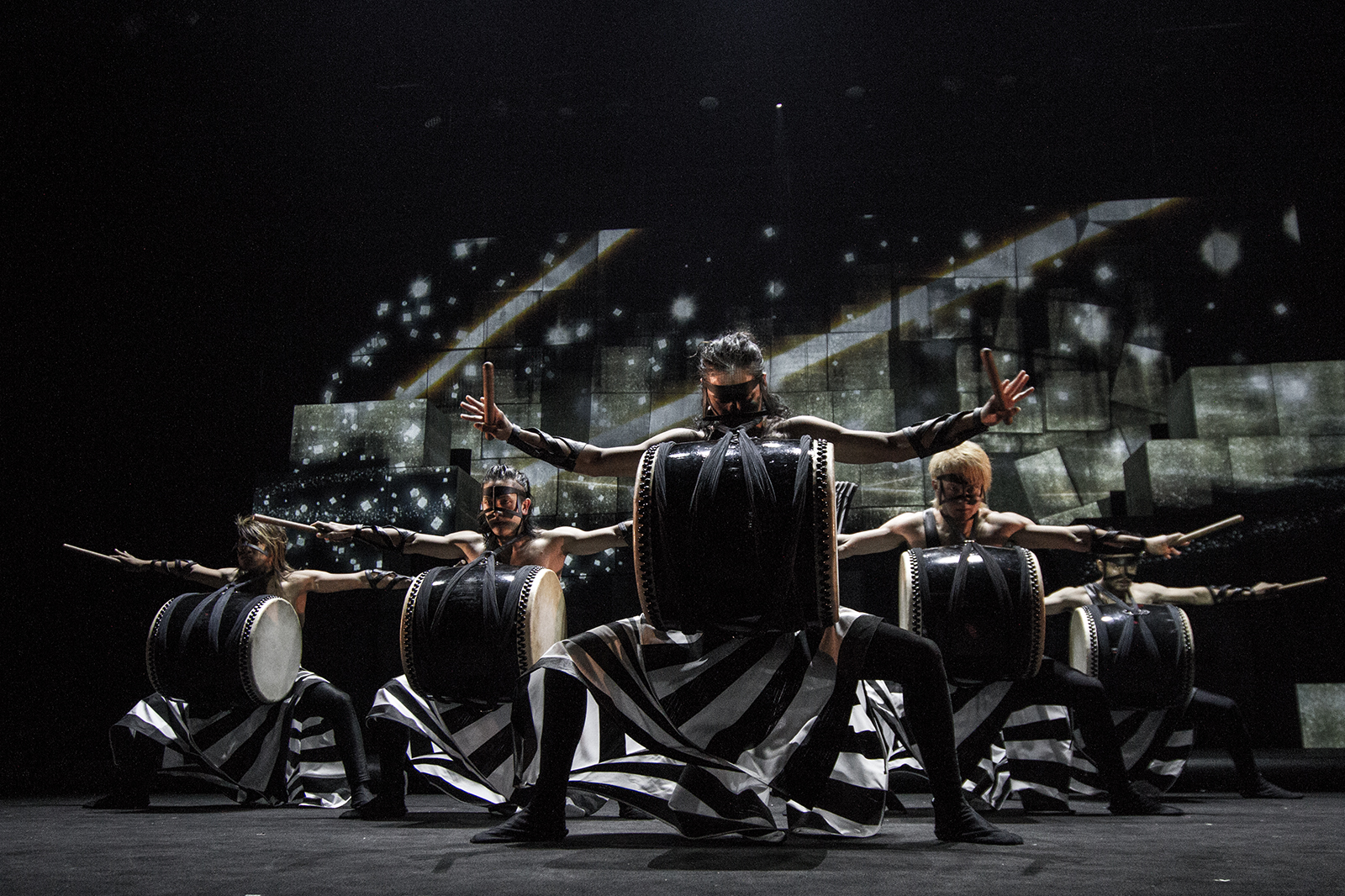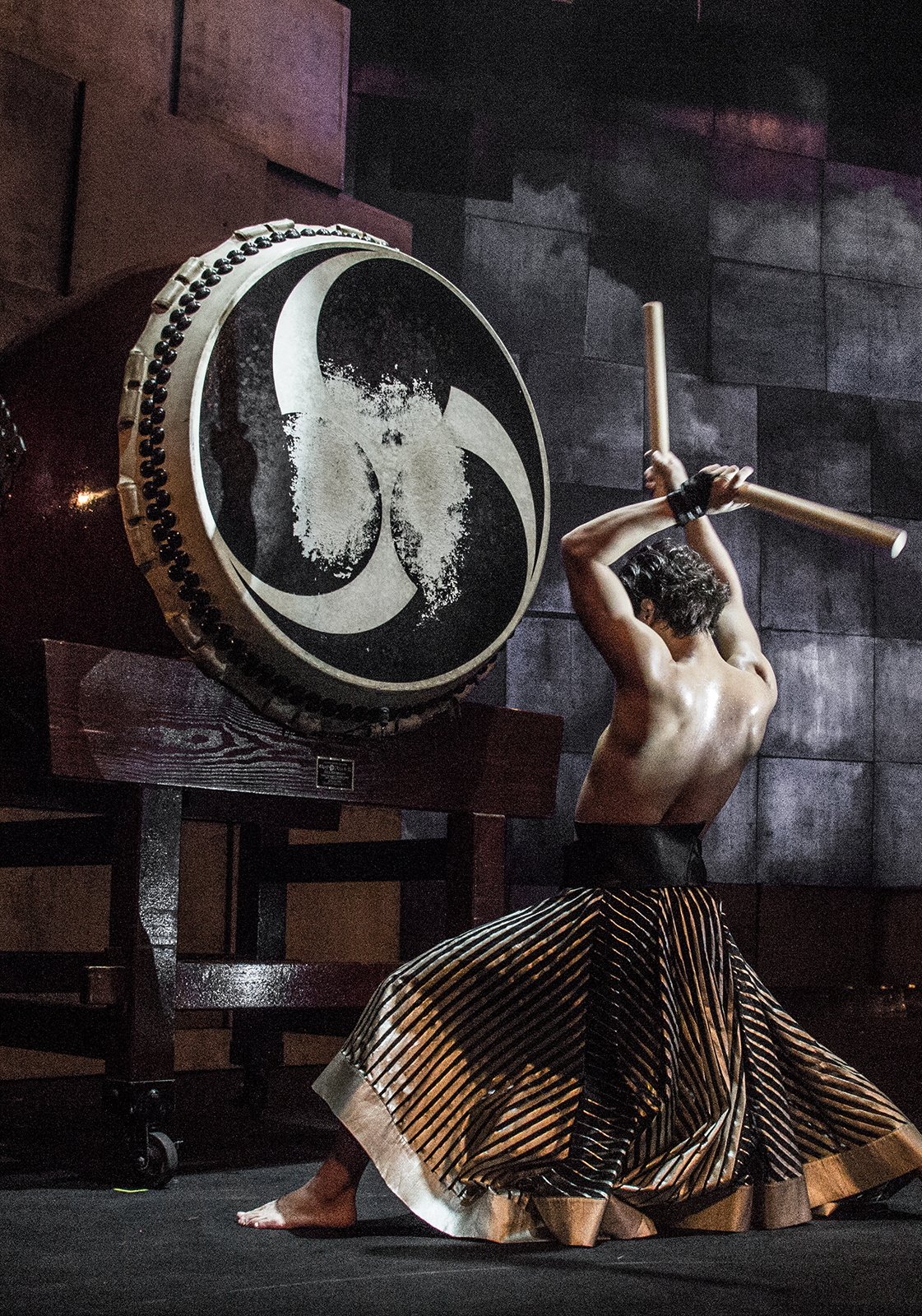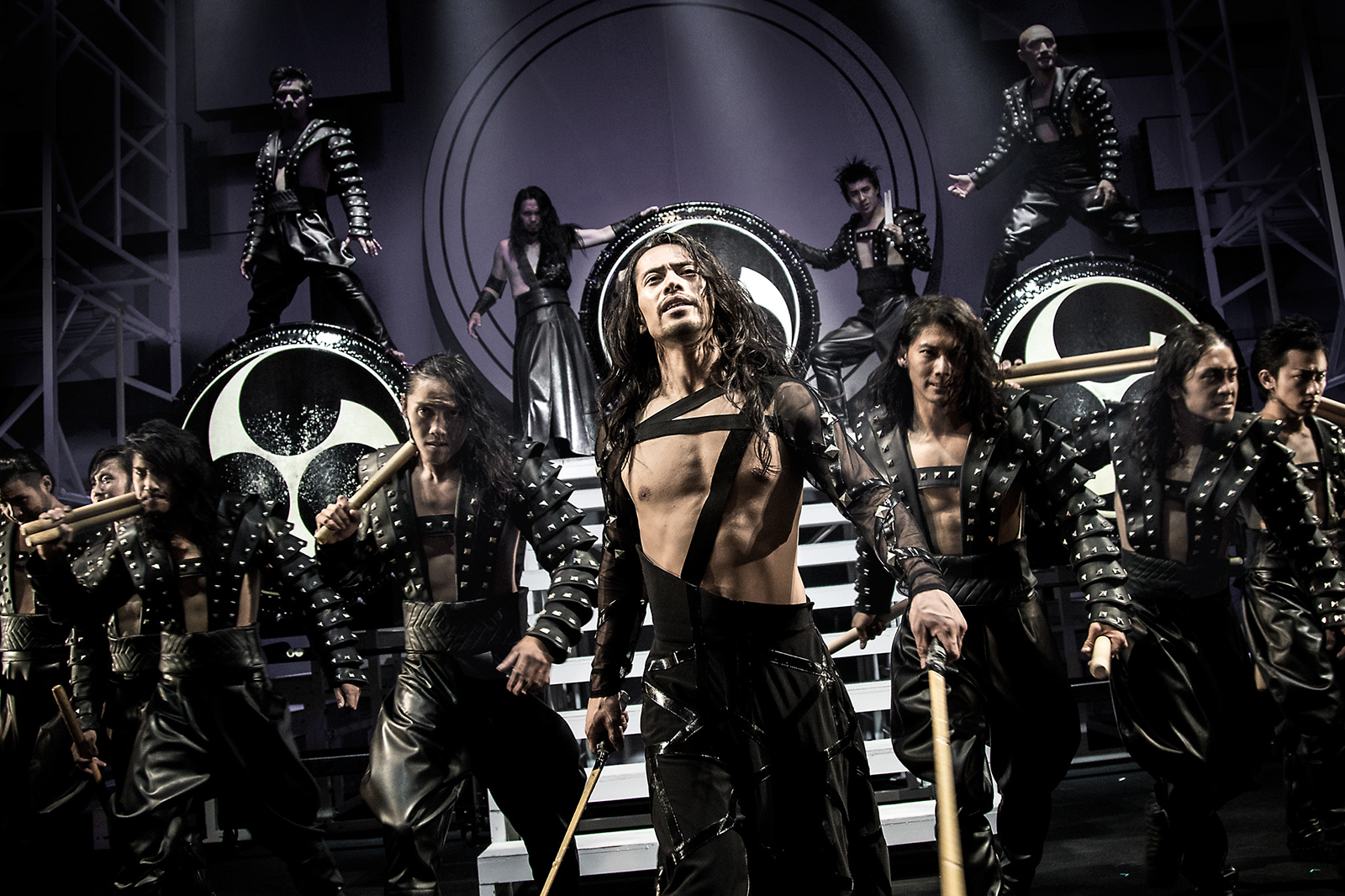 Of course, the most awe-inspiring performance of them all was when all the performers crossed over to each other drums in perfect precision.
These are some of the acts taken during the encore performance.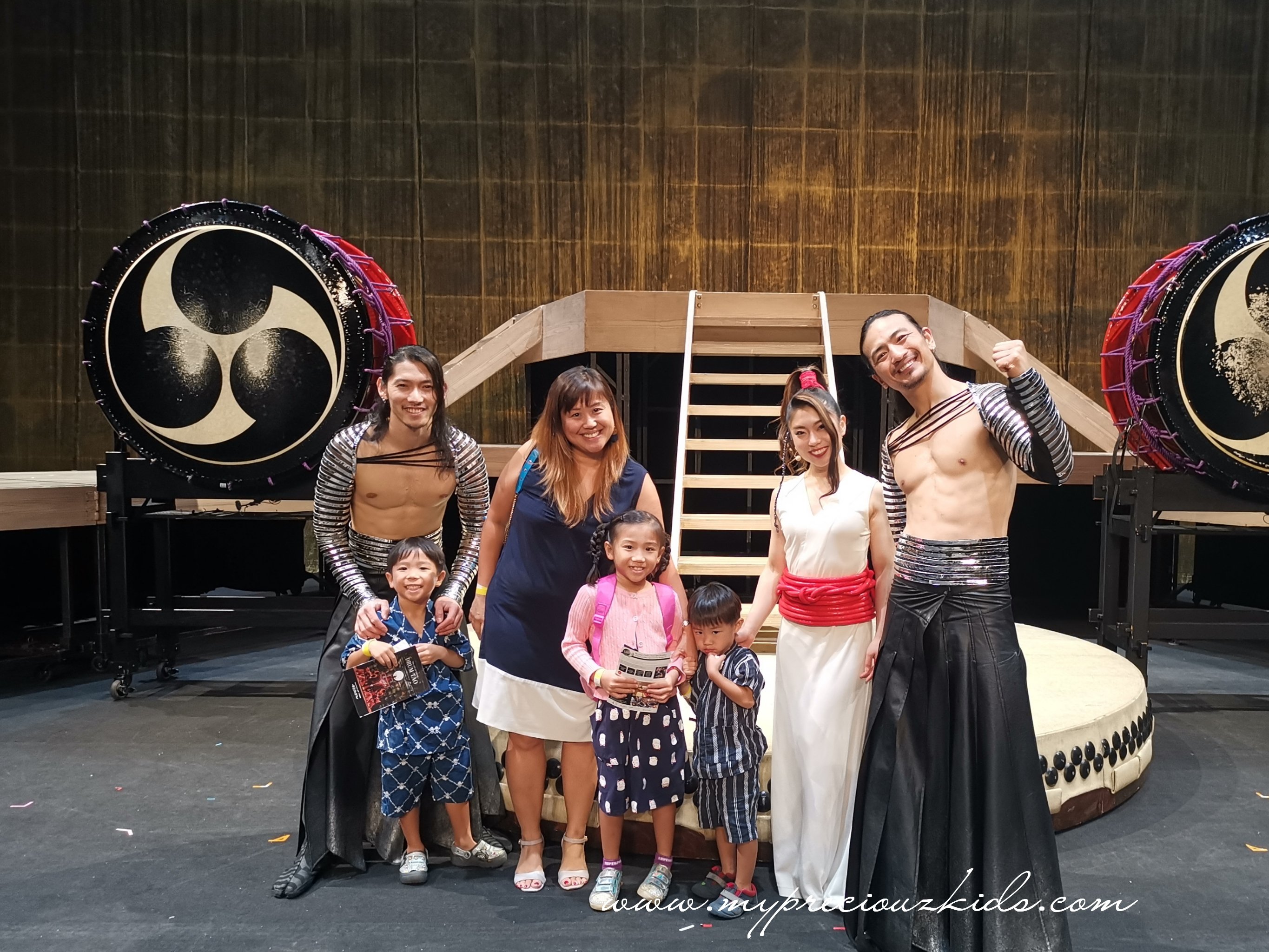 There are only 3 shows left this weekend, and if you are a lover of all things Japanese this is for you, if you are a music and performance arts lover  this for you too (in fact I bumped into my kids performance art teachers there perhaps finding inspiration for the year end performance) . And if your kids who are fans of drums in particular , I don't think there is a similar music extravagant like this.

DRUM TAO
Showtimes:
Friday: 8pm
Saturday: 3pm & 8pm
Sunday: 3pm
MES Theatre at Mediacorp
1 Stars Avenue, Singapore 138507
Ticket Prices (exclude booking fee)
Standard: $138, $118, $98, $78
Online Booking: www.sistic.com.sg
Tickets also available through 6348 5555 and all SISTIC channels
Share the article