Given that my kids have visited other trampoline parks before (ie the first to introduce trampoline park in Singapore was AMPED), we do have certain expectations of a trampoline park.
With a number of trampoline parks in Singapore, I wonder how Zoom Park measured up as they claim to be the largest in Singapore.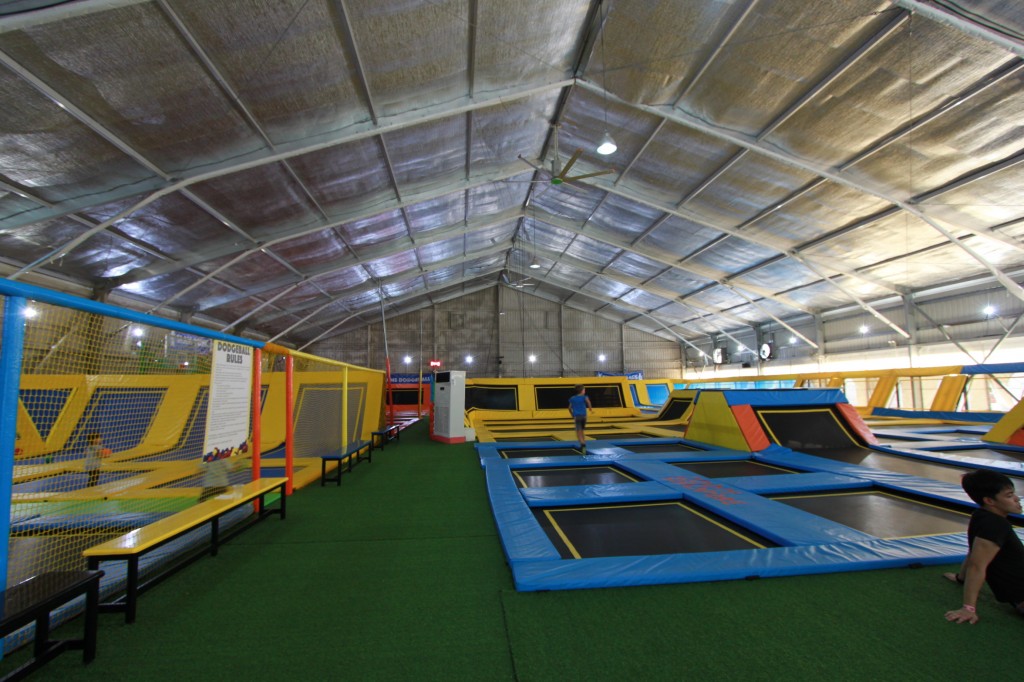 It is housed in a huge single storey building in Pandan Gardens. Upon entering, there is an area with a small cafe selling drinks and snack bars.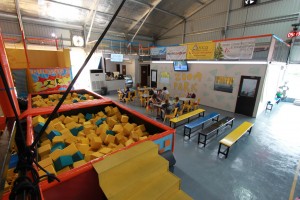 One of the pre-requisites for entering is to have anti slip socks. I guess most people don't really owned anti slip socks, but it is available for sale at SGD 2 a pair. And they have really small sizes even for small J!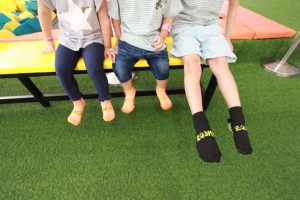 It being a weekday when i visited there were hardly any crowd…just 2 other families were there…so we practically had the whole park mostly to ourselves.
Upon entering there was 2 pits for kids to just "jump" in just next to the sitting area/cafe.
There were many different sections. Besides merely jumping areas, they have incorporated dodge ball, basketball, rock climbing, foam pits into the different sections of the park. So it is not just purely jumping on a trampoline or jumping into foam pits, which i thought was way more fun than AMPED.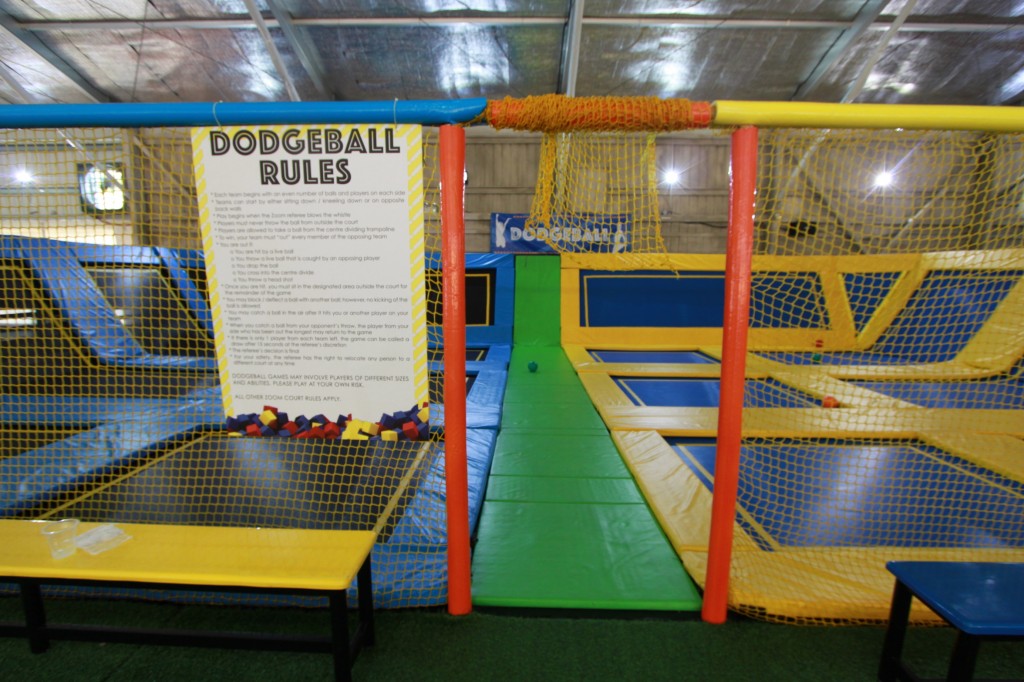 My kids were practically all over the park trying out different sections. My 6 year old loved the slam dunk area and the rock climbing while my 4 year prefer the foam pits to jump into. As for my 2 year old,  it is his first time doing this (though he did go to AMPED before at 11 months but that is not counted as he couldn't even walk then), so he was happy just jumping and running around and also falling down. He fell down a couple of time on the padding between each "net". As it was padded, he didn't get injured though he does whine but i know he is not hurt at all. He learned to avoid the padded area to minimise falling but also learned to pick himself up after falling.
One thing I didn't quite fancy was due to the vast space, it can be warm at some areas. The place had those super huge fans on the ceiling but it is not switched on as it will make it even warmer than cooling it down. The place had few portable air coolers in the park and the owner will be bringing in more air coolers to bring down the temperature.
My only gripe was it is a tad far from my house, I wish they could open another park nearer to my house. This is probably one of the best way to expend my kids excess energy. 
And my 3 kids slept earlier and really well that night…i wish every bedtime is like that!
Zoom Park Singapore
200 Pandan Gardens,
#01-14
Singapore 609336
Tel: 6334-4615
Park Opening Hours:
MONDAY
3pm to 9pm
TUESDAY TO THURSDAY:
10am to 9pm
FRIDAY AND EVE OF PH:
10am to 10pm
SATURDAY:
9am to 10pm
SUNDAY AND PH:
9am to 9pm
For pricing, do check it on in this link.
Zoom Park Asia has kindly offered 4 free 30 minute passes to my readers.
1. Liked mypreciouzkids.com on Facebook
2. Liked Zoom Park Asia on Facebook
3. Liked, shared and tag 5 friend using this Facebook post
I will be picking the 4 winner using random.org . The giveaway closes on 2 Aug 201, 2359pm.
They are having a promotion for their Facebook fans whereby there is a free 30 minute extension for every 1 hour purchased. Especially those staying in the west, do check it out, it is way more fun that indoor playgrounds!
Disclaimer: This is a sponsored review. No monetary compensation was received, and all opinions are my own

Share the article