I am not a big fan of having parties at indoor playground however due to the age of the birthday boys , age 2 and 4 respectively, my hands are tied as I cant be too adventurous in choosing the type of activities – the older kids had bowling party, ice skating party, soccer party, karaoke party before, but due to age and physical ability limitation, the best bet will still be in a place where the birthday boys can enjoy and not forgetting their older siblings too who are never too old to enjoy their indoor playground. In fact, big J has been visiting indoor playground for the past 8 years and still looooovvvveeee it!
With the two boys, small J and small C (time for me to update my blog's profile too! ) turning 2 and 4 respectively (their birthdays are only 4 days apart !) so they will have to share their birthday celebrations for the rest of their lives, though on their actual days we do celebrate again specifically to the birthday boy, I feel bad they always have to share the limelight. They are also the lucky ones as their birthday falls during the June school holidays , so we get to do a birthday celebration overseas too!
Please note that this review is only limited to the party room hosting experience and The Forest indoor playground experience as we didn't have time to explore the rest of the mega huge Kidzland area as we were hosting a party of the younger boys.  This also means the kids will be able to go for another round some other time!
Many may not have known the latest and biggest play gym/arcade/entertainment centre for kids in Singapore, Kidzland, located next to Pasarbella at the Grandstand as it opened without much fanfare in April 2017.  Grandstand is well-known for another mega huge play gym, now the lucky kids in Singapore has another mega gym to choose from.
Kidzland has been boasting many new elements unseen in typical indoor playground in Singapore. I understand from the manager, Jack that this concept is super popular in Japan and China where it is like a mini theme park complete with arcade and different play zone areas in air-conditioned comfort –  an entertainment centre for the younger ones.
As I hosted my party at Kidzland, I would like to do a review of that for parents for planning for birthday parties at indoor playground.
The party room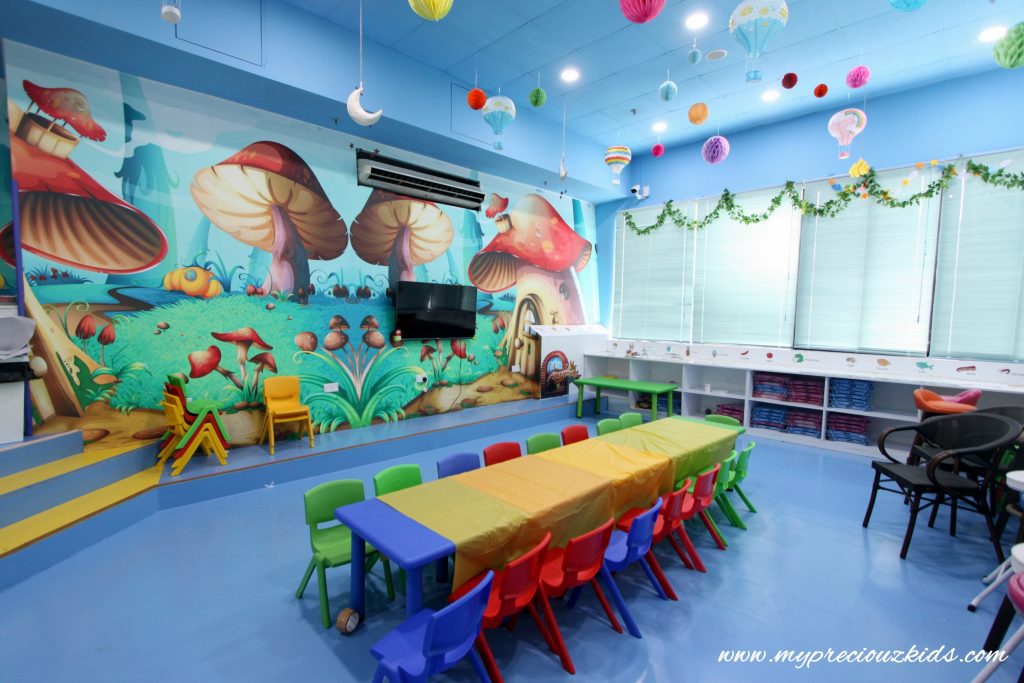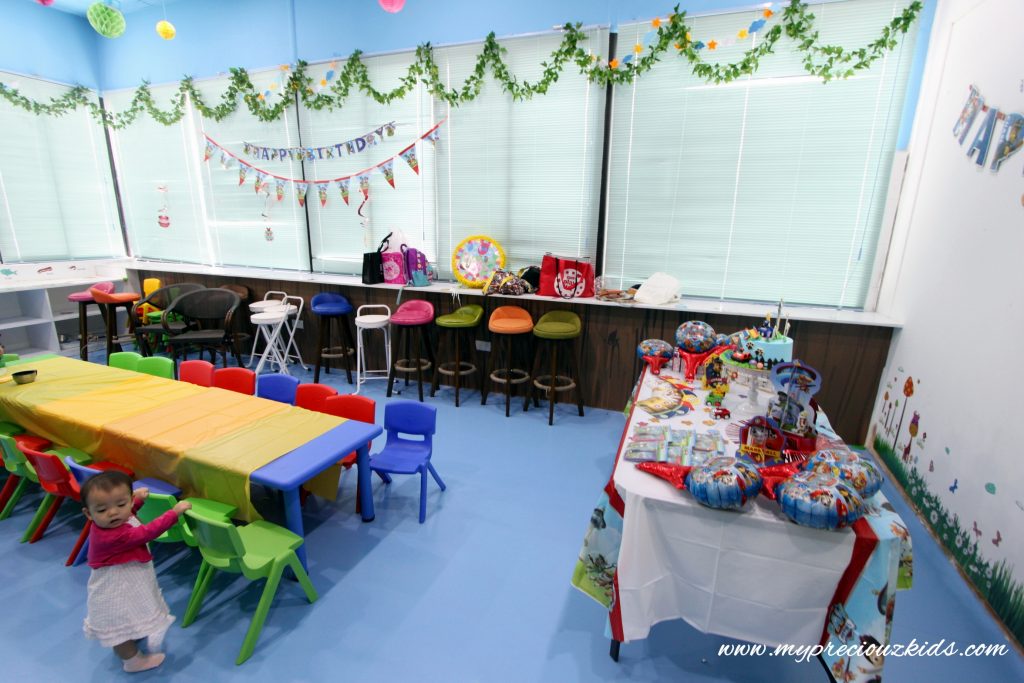 What I really liked it was a very good size party hosting room. I really appreciated the availability of many adult's  bar stools.  Many times at children's party, the adults need to stand (ie coz not enough or no adult chairs at all) or the really tired one will sit on the kids' chair, hoping the kid's chair will withstand the weight.
There is also a fridge for the party host usage ie for the cakes, or bottled drinks etc.  Most party rooms have little excess space, and this room even has its own fridge for the usage of the party host and guests. I had ordered catering from Pasta Mania and I conveniently chilled the coke in the fridge before the guest arrived so that we have ice cold coke for the adults!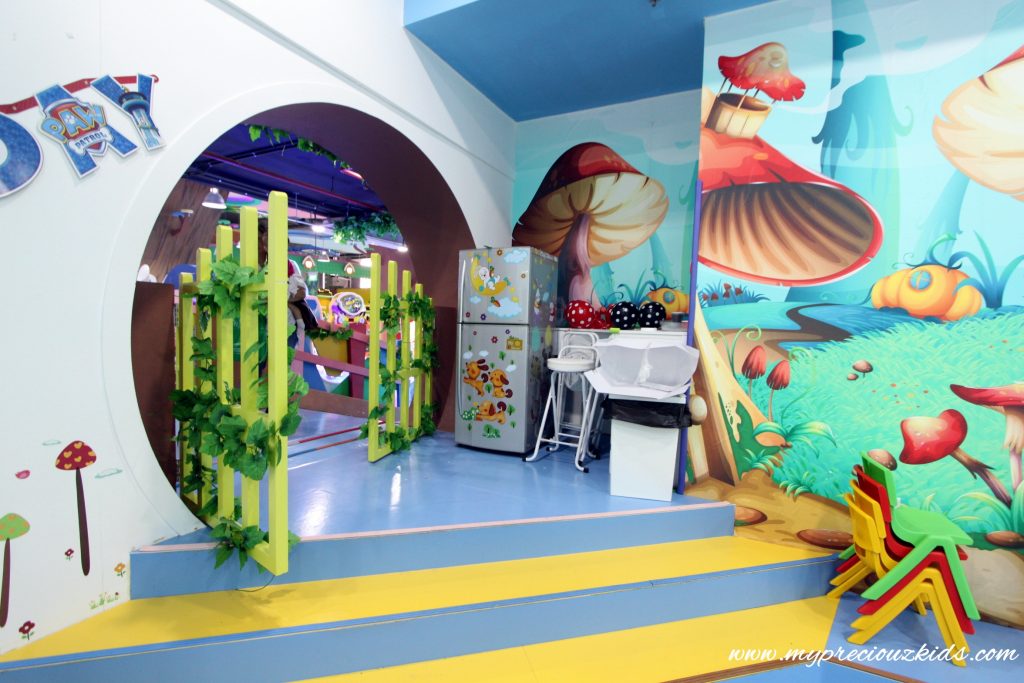 The kids table and chairs  – there were more than 20 chairs for usage, for bigger parties (as the room has space) I am sure the Kidzland will be able to accommodate more chairs and table for their usage. I had a small cosy party hence, it was definitely more than what I need.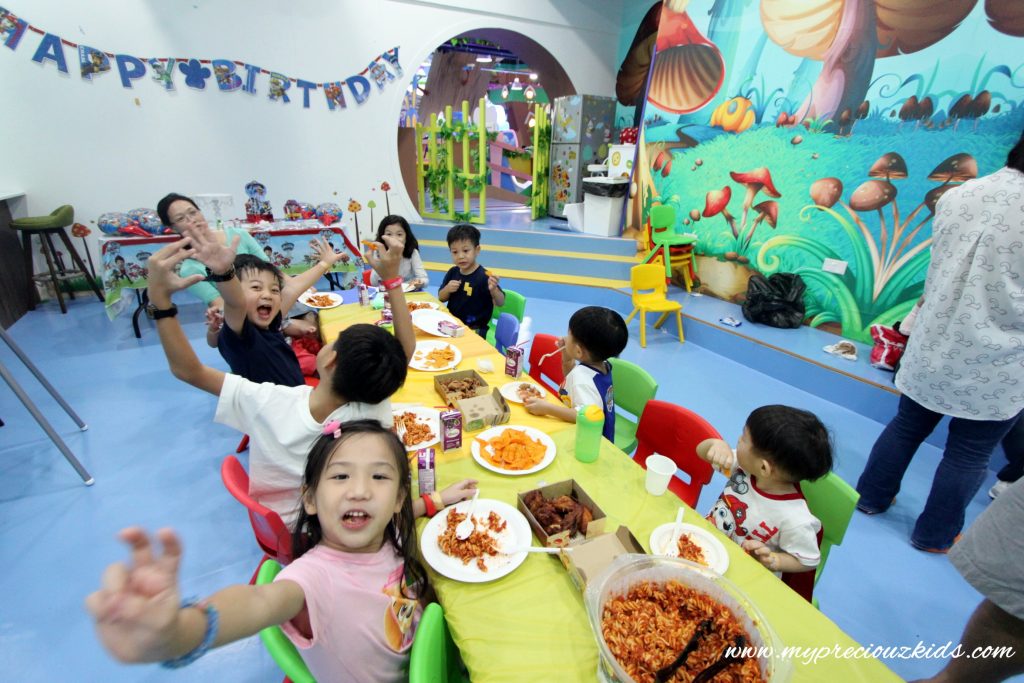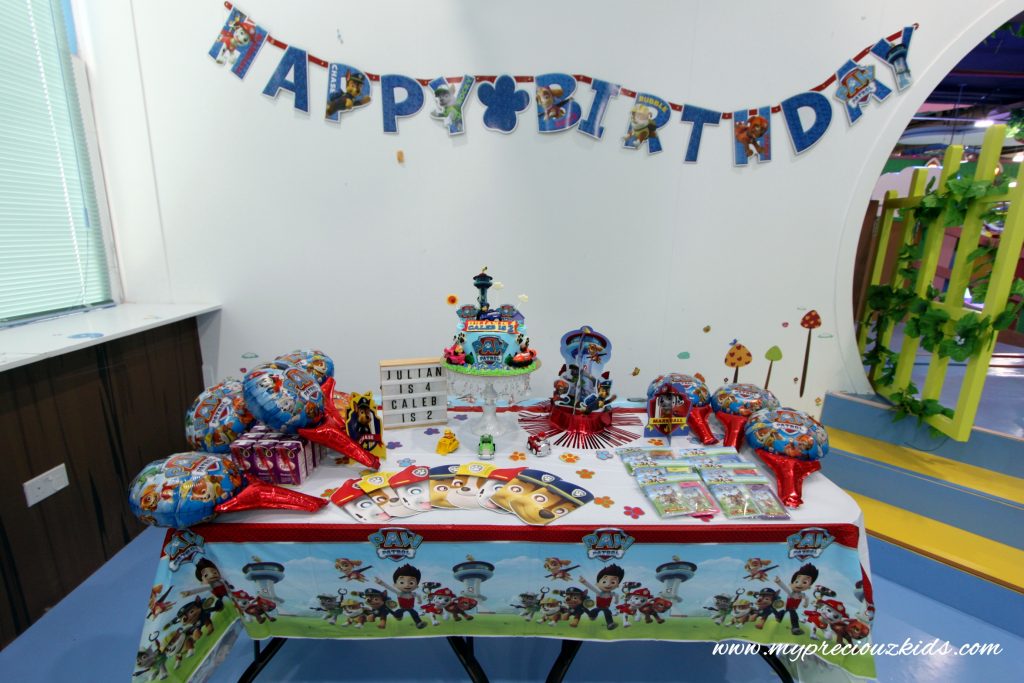 As much as I appreciated a colourful wall-papered party room to make the room cheery, I do a need a clean white wall just for my party banner and the backdrop to my diy dessert table so that it doesnt look so cluttered with colourful walls.
I guess one of the biggest disadvantages of this party room, is that it is situated at the end of the whole area, which was some distance away from the reception area (as the place is huge) and also The Forest pla ground. I guess the reason behind this is for exclusivity of the party guests etc but sometimes  it is difficult to look for help from staff or to look for kids! That said, there are staff coming in to check if everything is ok, and if I needed any additional help. You can also hire photographer or party host through Kidzland as well.
If you need an area for your magician/ show/ etc to perform for the kids, you can also rent the Dream Stage area which located next to The Forest.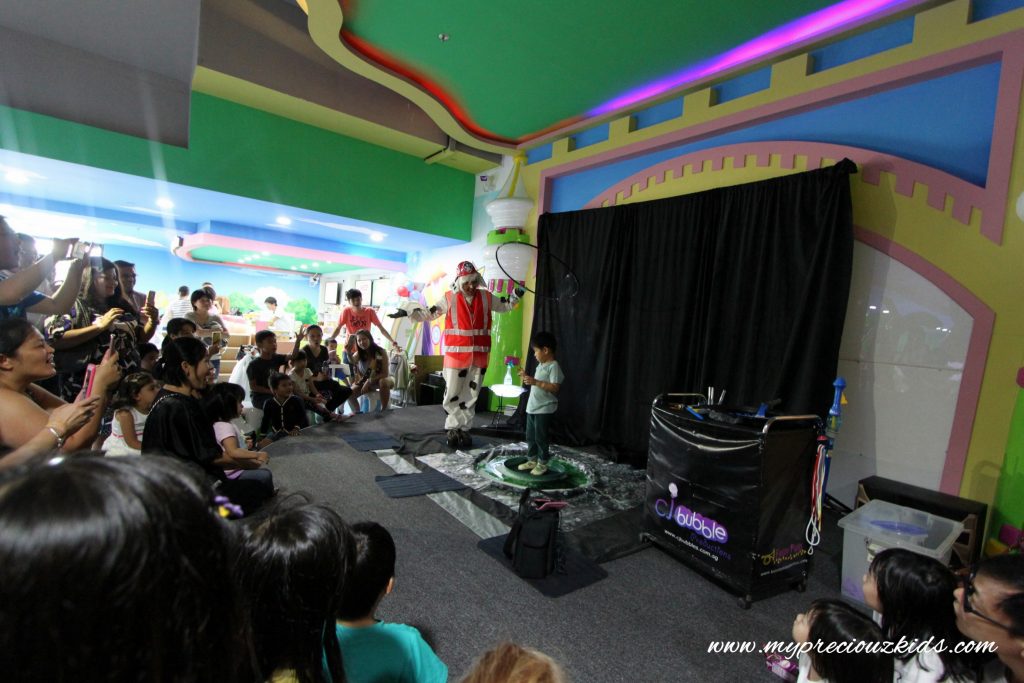 The Forest
A good-size 3 level jungle themed play gym area for kids from 2 to 12, complete with soft gun, slides, climbing structure and one very interesting and very instagram worthy area – Rainbow Net!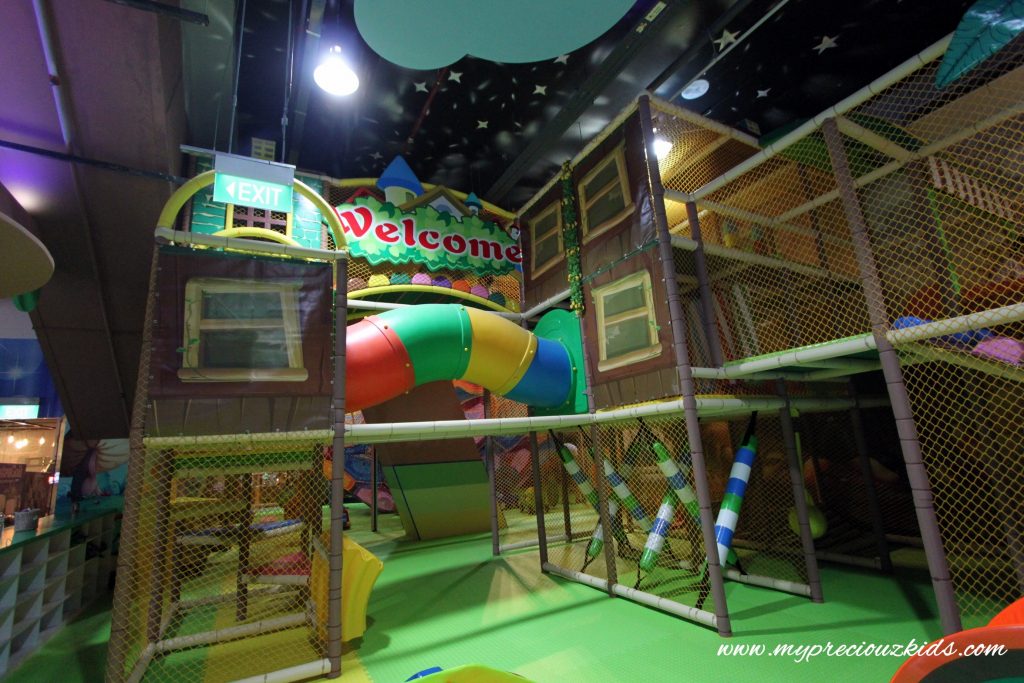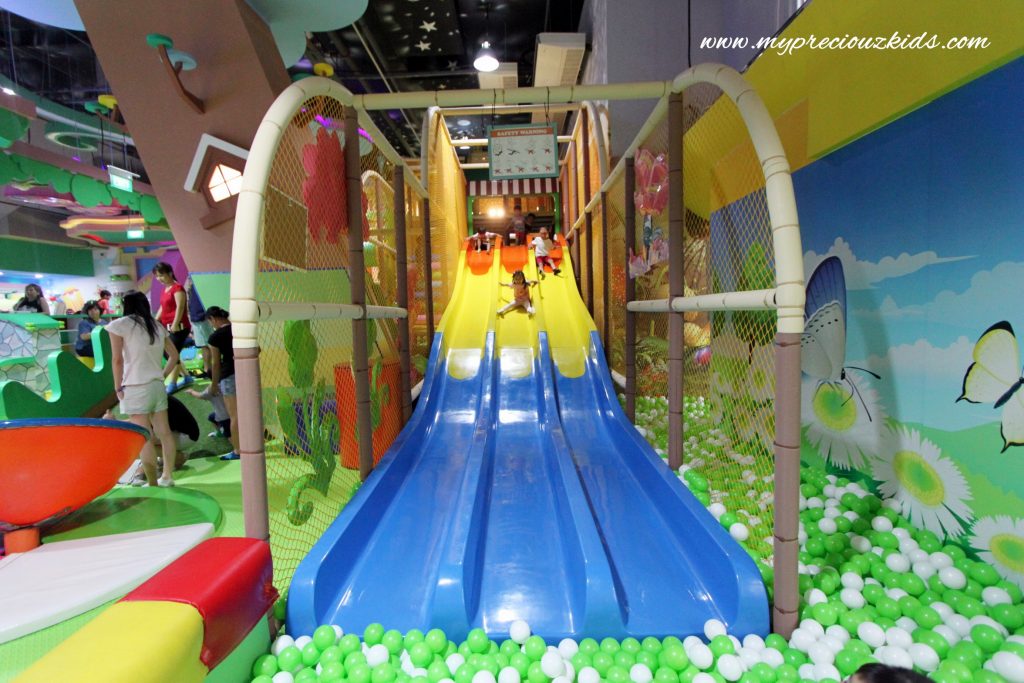 And the structure that piqued my interest the most, Rainbow Net has to be the most instagram- worthy feature of this play gym and unseen in any other play gym currently. It was very interesting as I had a hard time looking for the opening to enter the structure. Once in, the kids can bounce, climb, lounged and have other kids head popping down from the upper net.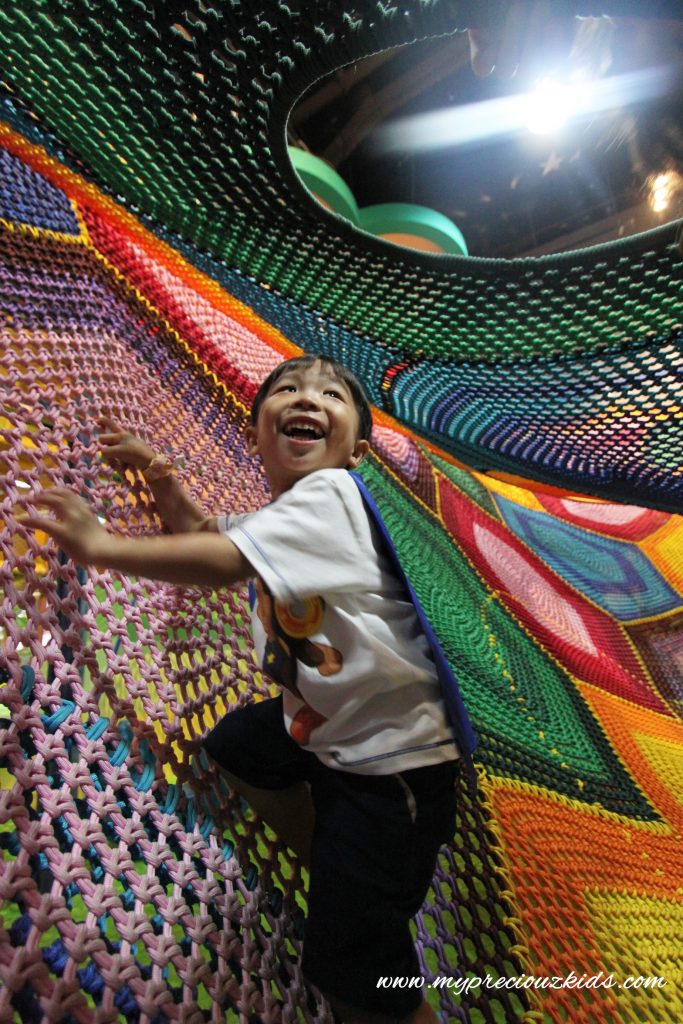 All the other unexplored areas
As I was busy hosting the party, I didn't have time to bring the kids to explore around the other play area (even till today, I can hear my kids asking to be brought back to Kidzland) Just a quick photo and video preview of the unexplored areas!
– Block and Sand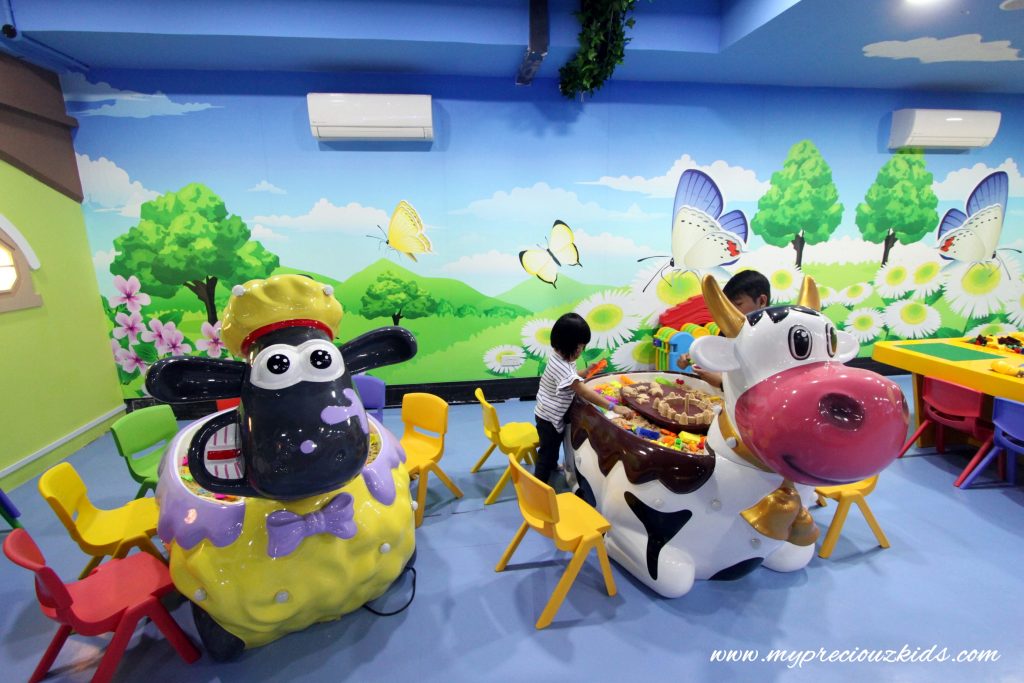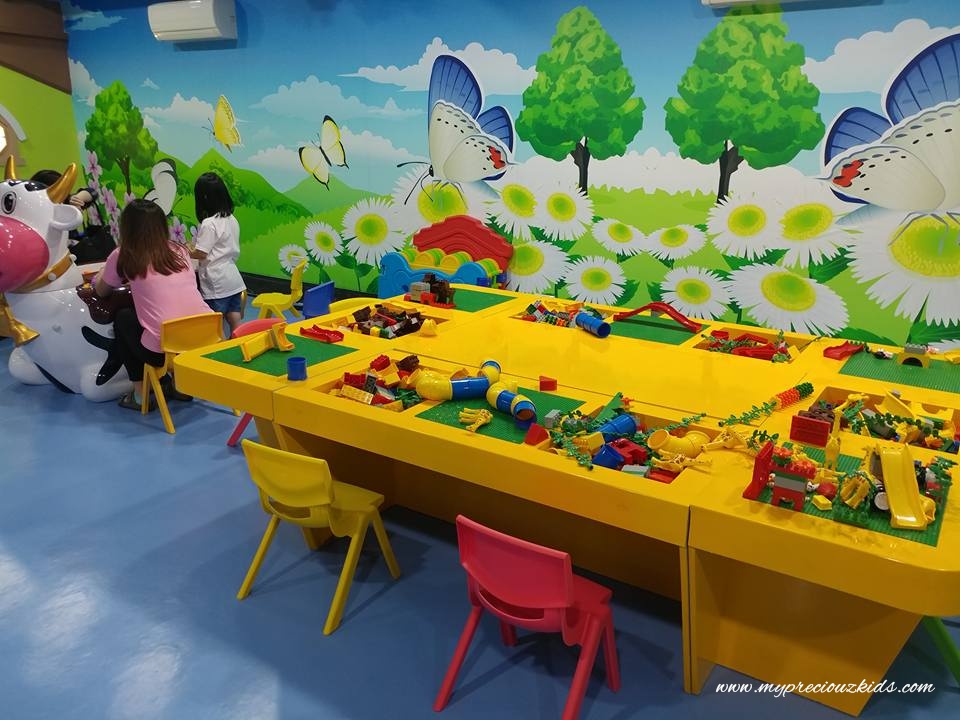 – Magic Pen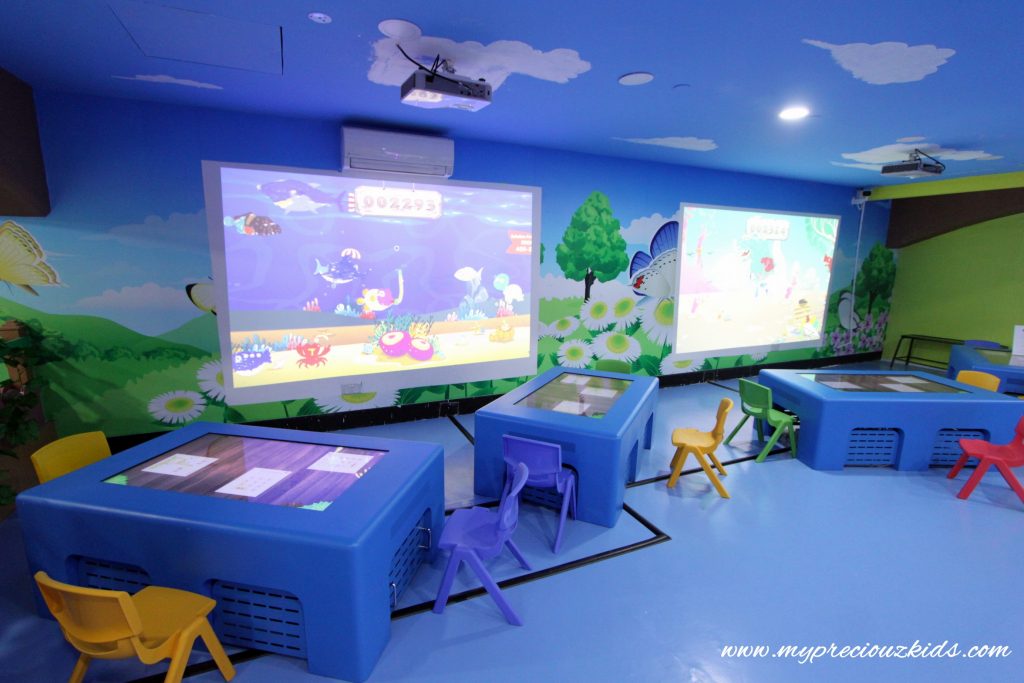 Reminds me of Mosh! at Sentosa where you doodle on the electronic screen and it gets displayed on the big screen.
-The Beach
Projection and sand play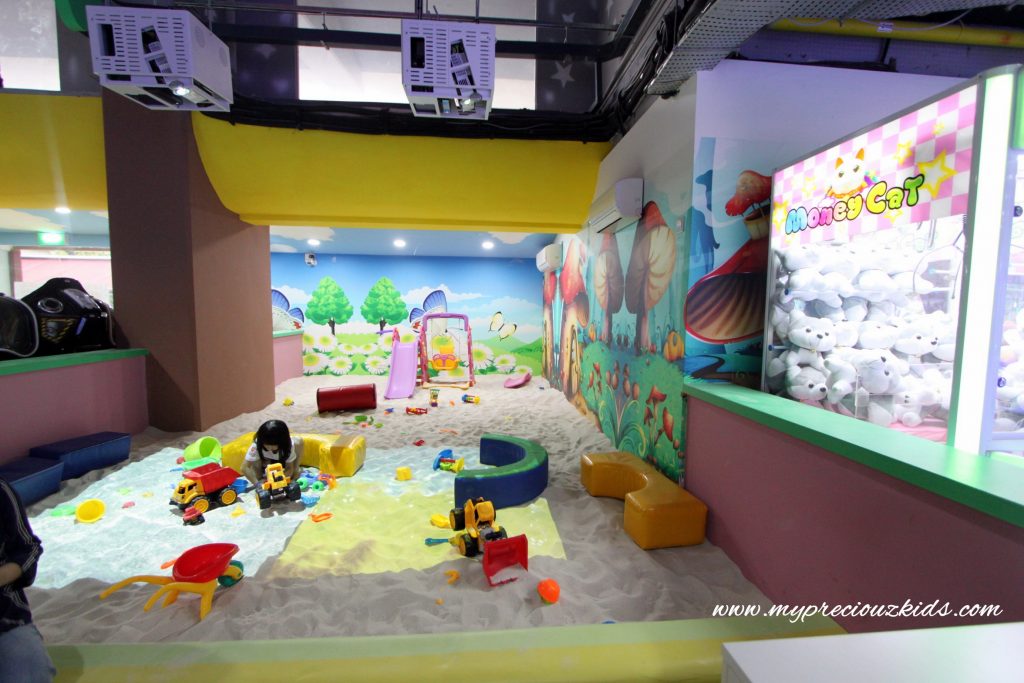 – DIY corner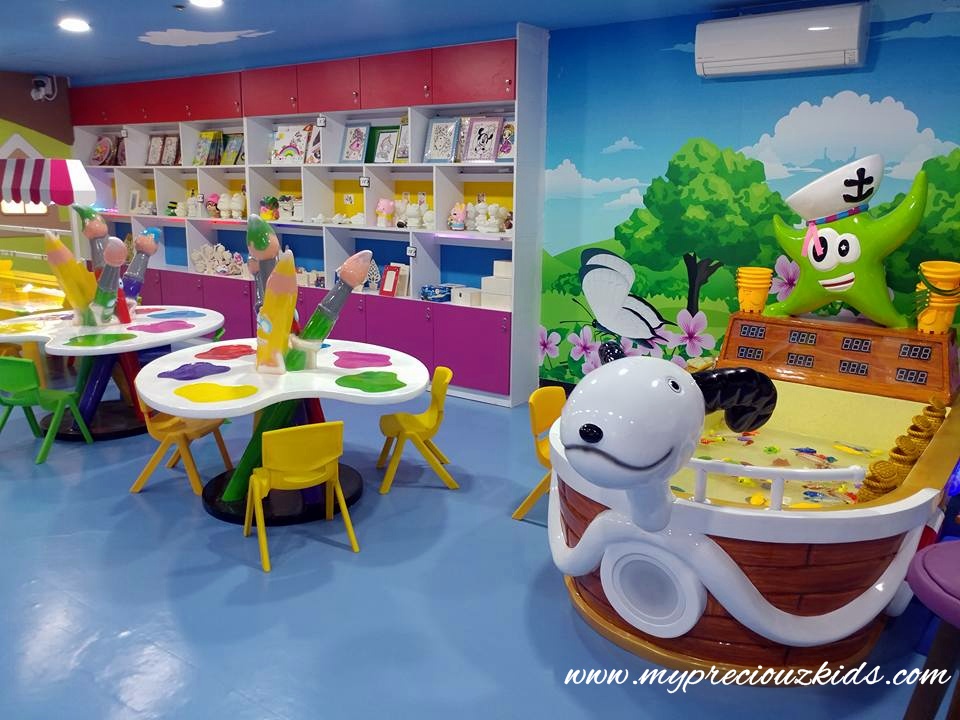 – The Arcade
For older kids and those who has been going to Timezone, this is like Timezone where you get to collect winning tickets in exchange for rewards. There are also many claw vending machines to try your luck too!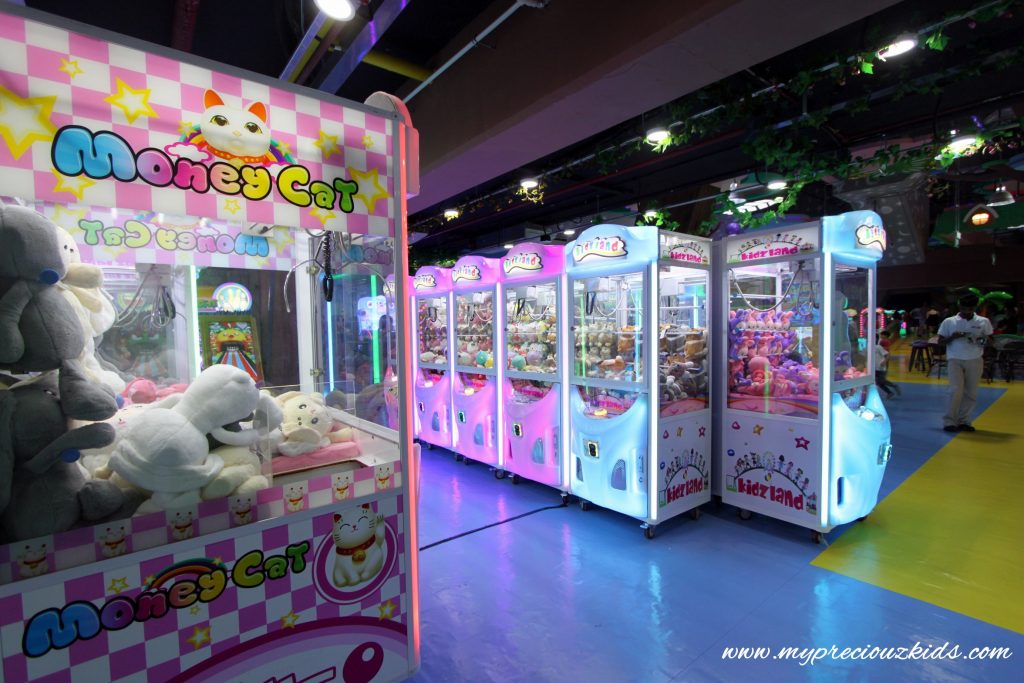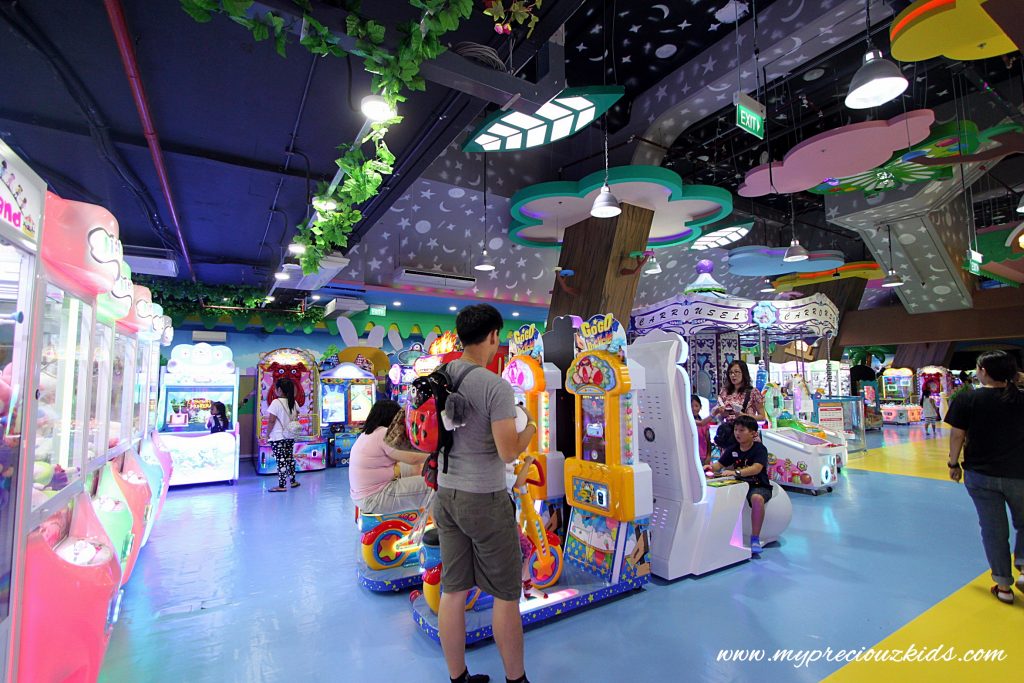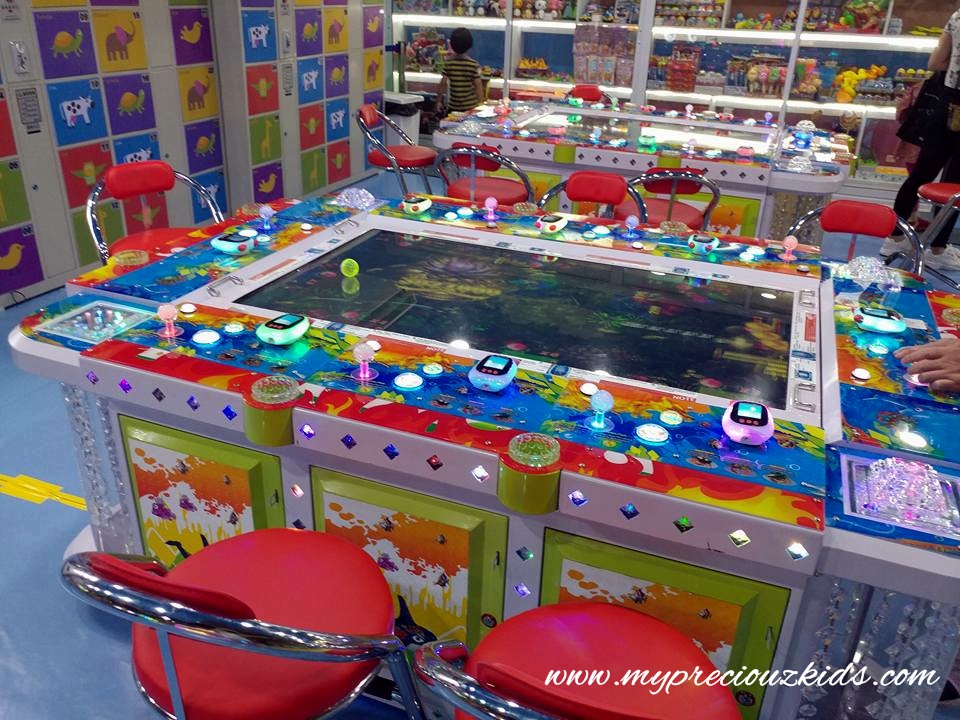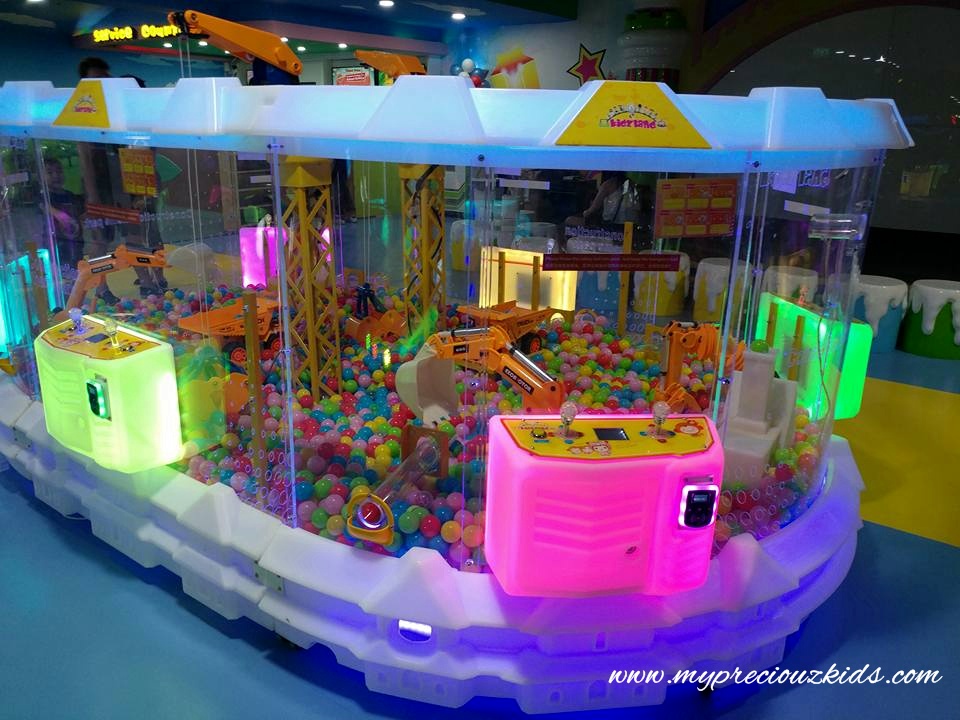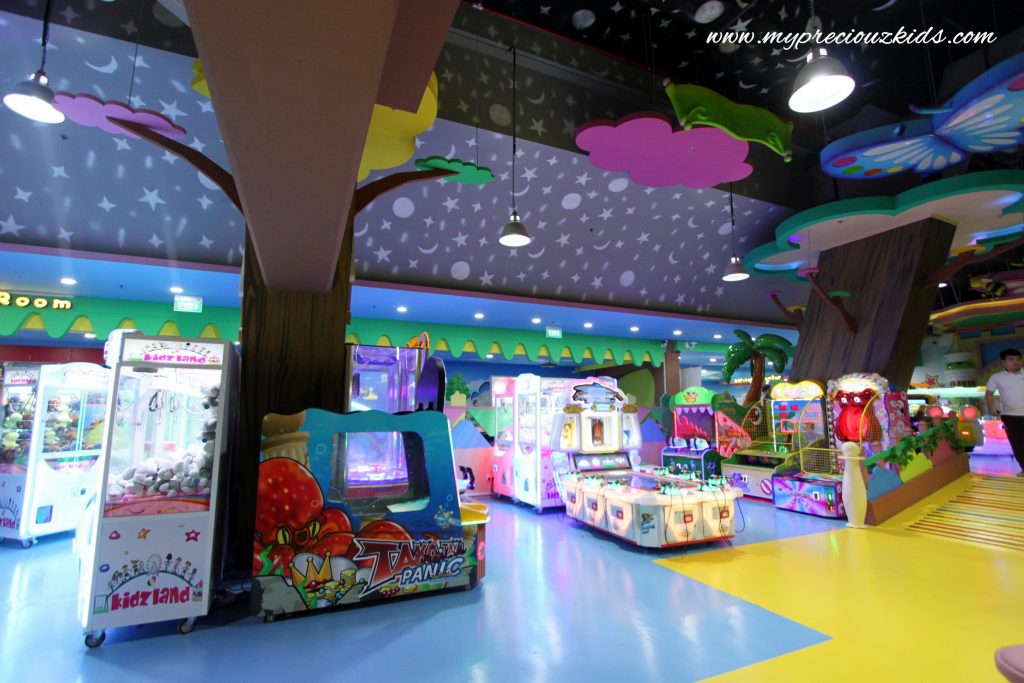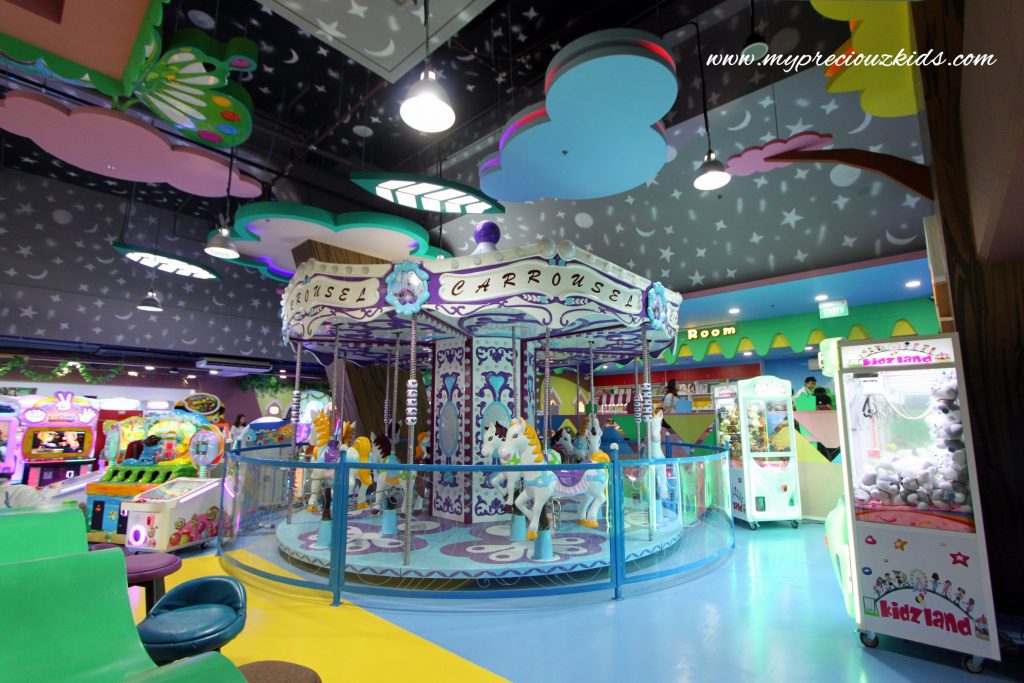 The place is so massive I had to do a video tour of it just to show there is so much to do
I honestly think that any kid can stay from the start of the opening hours till the end as there is simply so much to do and play and I am lost as to where to begin with! There are also many adults reliving their childhood at the arcade machines like this shooting arcade game! This is one play gym in Singapore where I believe the adults themselves will not get bored too !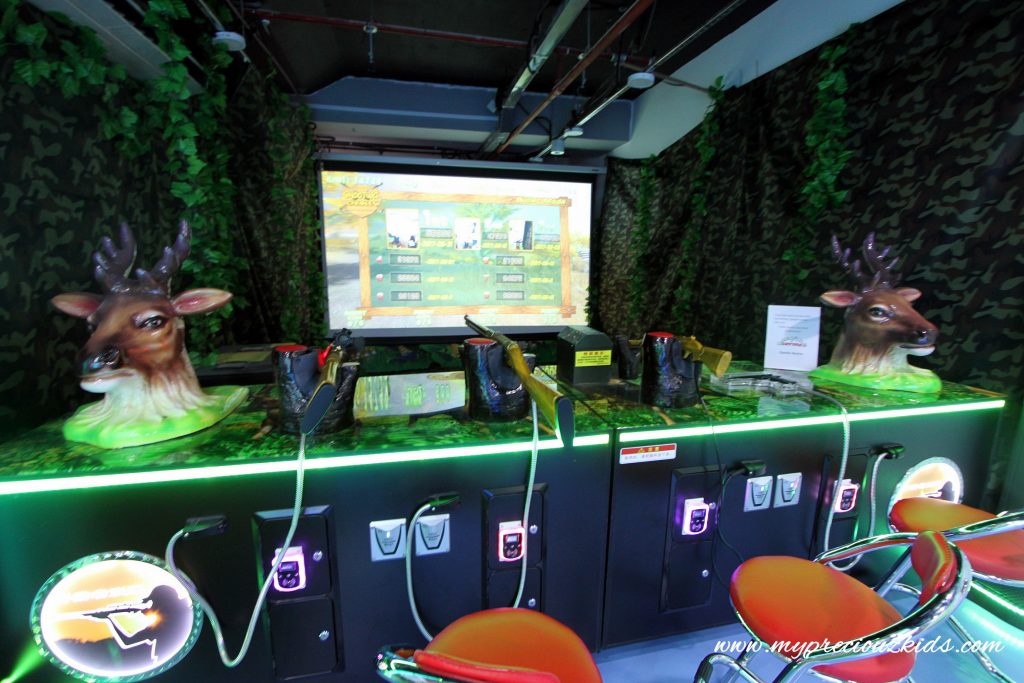 Entry to The Forest
Children (3 yrs old & above) –SGD 22.00 Peak, SGD 20.00 Non-Peak, Unlimited Play Time
Toddlers (1 yr old & above – 3 yrs old) –SGD 18.00 Peak, SGD 16.00 Non-peak, Unlimited Play Time
Babies (Below 1 year old) –Free, Unlimited Play Time.
Adults (18 yrs old & above) –For toddlers and children: Free for first adult/guardian, S$5 per subsequent adult(s)/guardians ; For baby: S$5 per adult/guardian.
Construction Theme Park: $4 per play
Claw Machine (Big): $3 per game
Claw Machine (Small): $2 per game
Other Game Machines: $2 per game
Carousel: $5 per ride
Magic Pen: $5 for 15 minutes, $2 for printing
Hunters Alliance: $5 for 100 bullets
The Beach: $5 for 30 minutes
Battle King: $ 6/ 5min
The Boat : $6 / 3min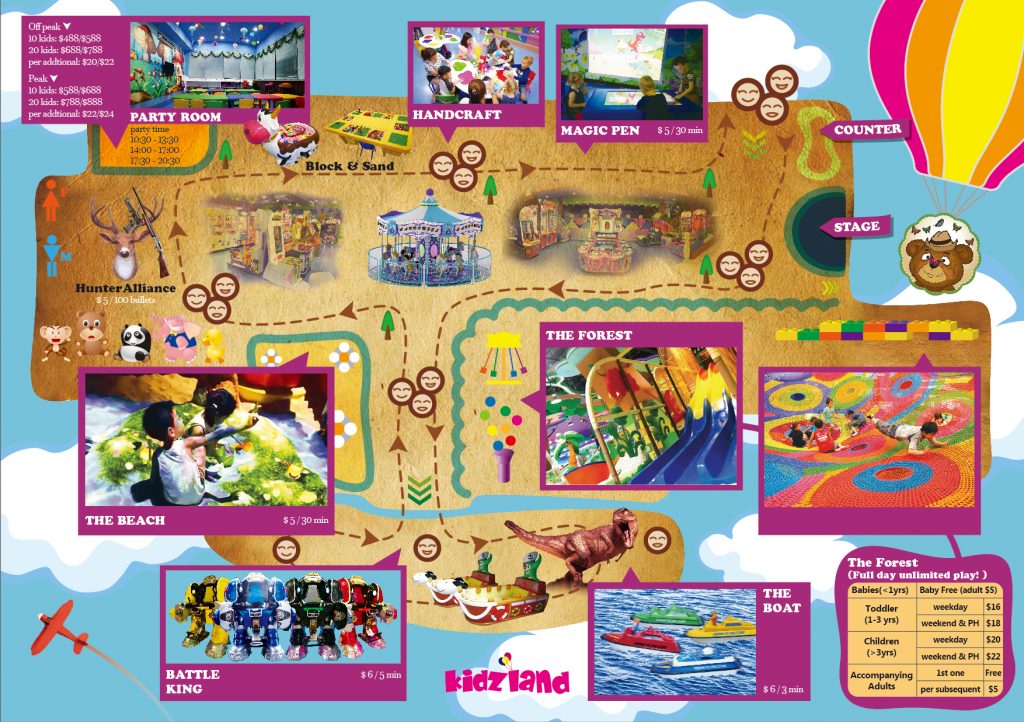 Party package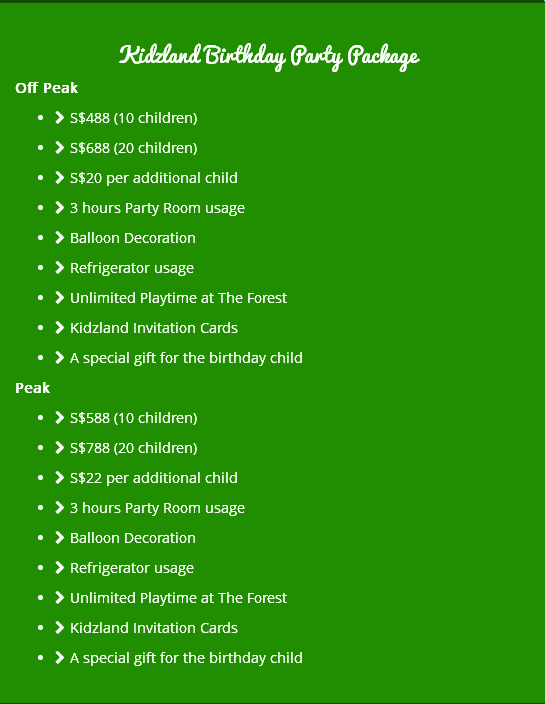 Kidzland
The Grandstand
Level  2 Unit #02-14
200 Turf Club Road
Singapore 287994
Tel: 65 67633773
Email: admin@kidzld.com
Free parking (hence no worry if you really spend the entire day there!)
Operating Hours: 10am – 9pm (Mon – Fri), 9am to 10pm on Saturday and 9am  to 9.30 pm Sunday.
Thank you Kidzland for the very cosy and comfortable party room to host small J and small C's paw patrol party and at the end, every one was to reluctant to leave even though its almost 8pm! Just leave your party hosting in the good hands of Jack and his team!
Disclosure: We were given 3 hours complimentary park room usage. I paid for the entry for the The Forest playground for all 10 kids to the party at a special rate.  No monetary compensation was received. All opinions are my own. 
Share the article