I will be reviewing a creative writing holiday camp for a well-known creative writing centre with the greatest pressure. I am sure the writing instructors at the school will balk after reading my review over my poor English and fraught with grammatical errors. My weakest and my worst subject in school was language subjects and the very section that pull down my overall scores was composition. Even till JC, I struggled through the General Paper,  scrapping it with a C6 and how I end up being a blogger and doing writing is not reflection of my writing skills. I am only blogging in "spoken language" about things I am passionate in. I have no imagination or creative words to make my writing very descriptive nor very engaging. Big J is somewhat like me, not very much of a language person, he prefers Maths. At primary 2, I do worry as the requirement to write composition becomes compulsory and carries weightage to the final marks for the English paper. So far composition has not been tested but I do know that in term 4, there will be graded picture composition, I guess it is easier as the plot and scenario has been shown however you need proper grammar and descriptive words to SHOW and not TELL.
Monsters Under The Bed ("MUTB") 's unorthodox holiday writing camp/workshop has always been followed by me with the greatest interest over the past years but my eldest was too young to participate then.  When I told big J that he is going for a writing workshop, he doesn't seem too enthusiastic as compared to the previous coding camps that he has done in previous school breaks.  So I printed the below taken off from MUTB's holiday camp write up and attention to big J to pique his interest, and indeed he was seems more interested – I guess he knows he will be in for an adventure not just doing endless writing at the table.
Excavate Escapade
On a small island North of Indonesia's Riau Islands, there lies a forgotten treasure of a special chalice which grants its drinker power of an unknown sort. However, not a single man had discovered its whereabouts… until now. The 25th Generation of the Carter Archaeologists, leading prodigies of modern day Archaeology, have banded together to recruit the brightest, the boldest and the best minds they could find. With the need for brilliant assistants in our band of Archaeologists, we are recruiting children aged 7 to 13 years before we set off to unravel and unearth the mysteries that were hidden away in the lost chapters of the Lion City.
Be prepared to dig deep with not just your spade and shovel, but also your pen and wit, both of which will be sharpened for the occasion. Craftsmanship skills will be put to the test on not just paper but also in the creation of your own relics and maps. Be prepared to learn how to write exciting adventures which include perilous obstacles and how to overcome them. There will be role-playing and games to bring your epic quest into reality, not to mention the chance of you becoming a celebrated Archaeologist complete with your own whip and hat!
In fact on the actual day of the camp there were more boys than girls, I guess adventure and exploration theme seem to excite the boys more than girls! They even encourage the workshop participants to come in explorer outfit to more the experience make wholesome.  No worries if they are not dressed like explorers, the kids were given explorer hats to complete the feel of being an explorer.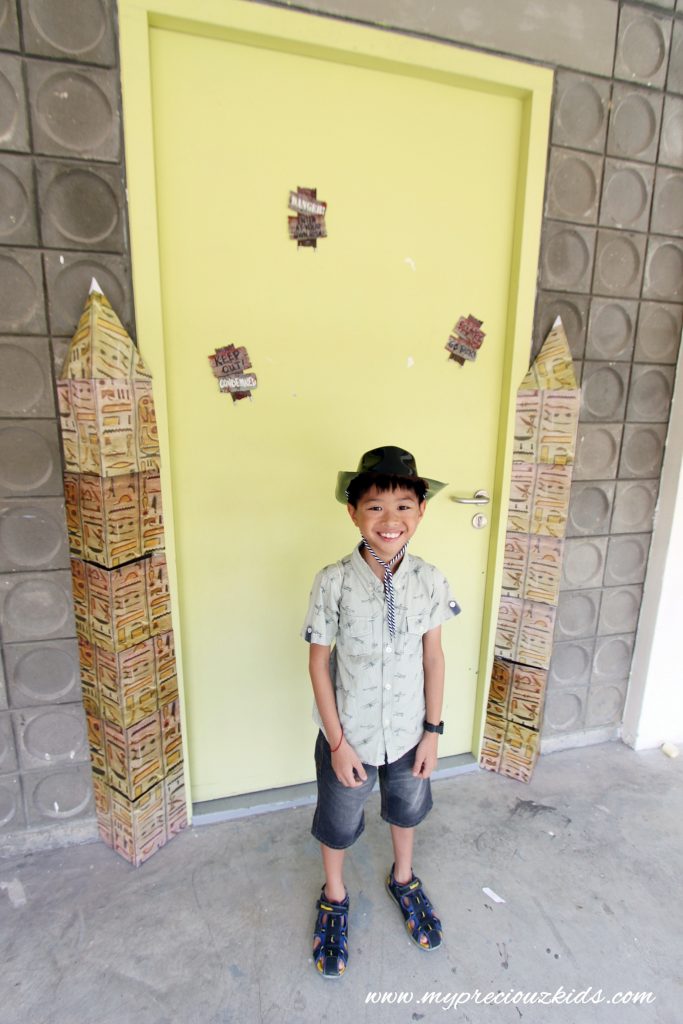 Writing is not just about writing good and grammatically correct English sentences. Writing is  also about having an imagination and articulate it in words. Of course of the best ways is to experience it yourself , else it would be through reading of books that you acquire an imaginative mind which will be helpful for writing composition.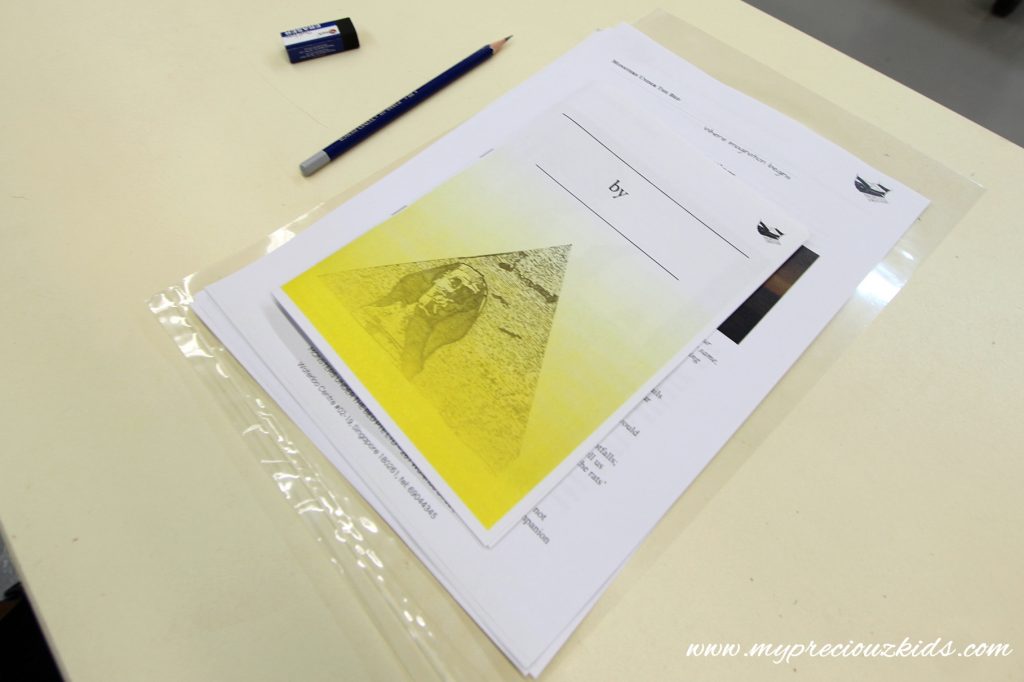 They started the session by picking their skills set and equipments/tools to bring along their exploration.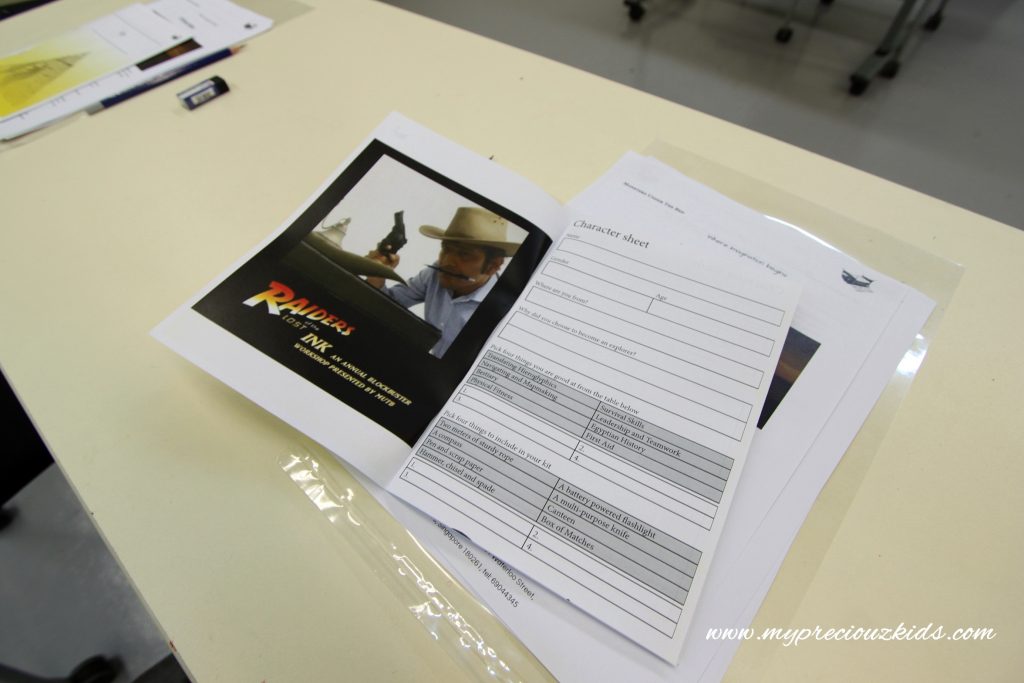 They has a video presentation to set the flavour of the theme –pyramids, exploration, etc.
Thereafter, they will be led to another breakout room which serves as the "pyramid" in small groups to begin their exploration.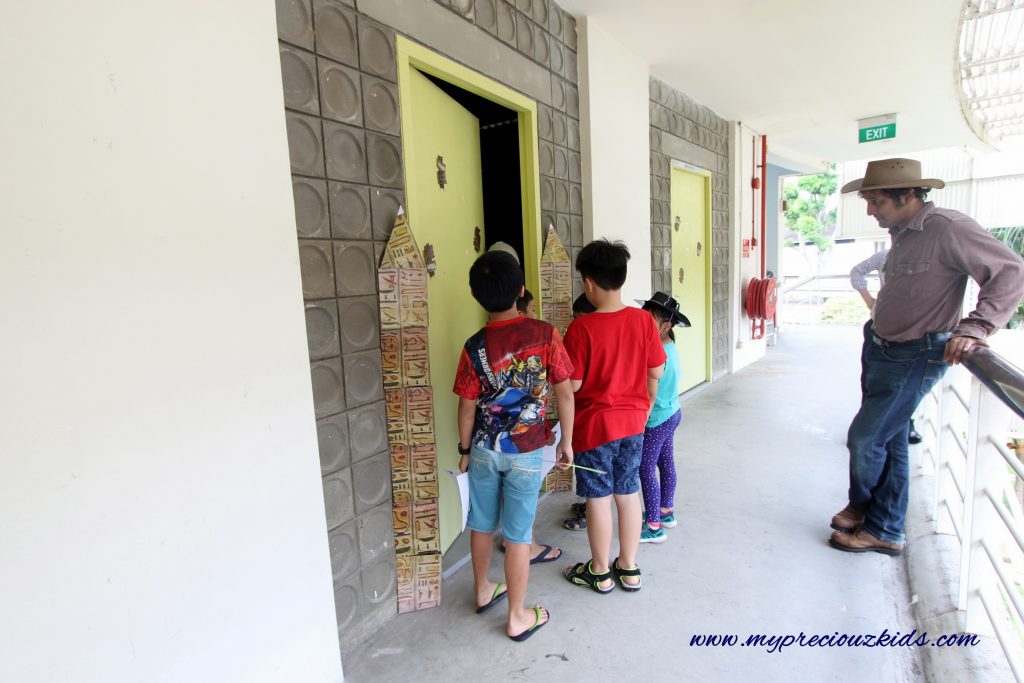 Before entering, they were given a puzzle to solve before they are able to gain access to the pyramid. In the room, the lights were dimmed (just bright enough to reads the clues and puzzles). The explorers will need to solve riddles, clues, challenges, defeat all the evil elements from mummies to ghosts before they can defeat the final evil – a pink-eyed cyclopean mummy!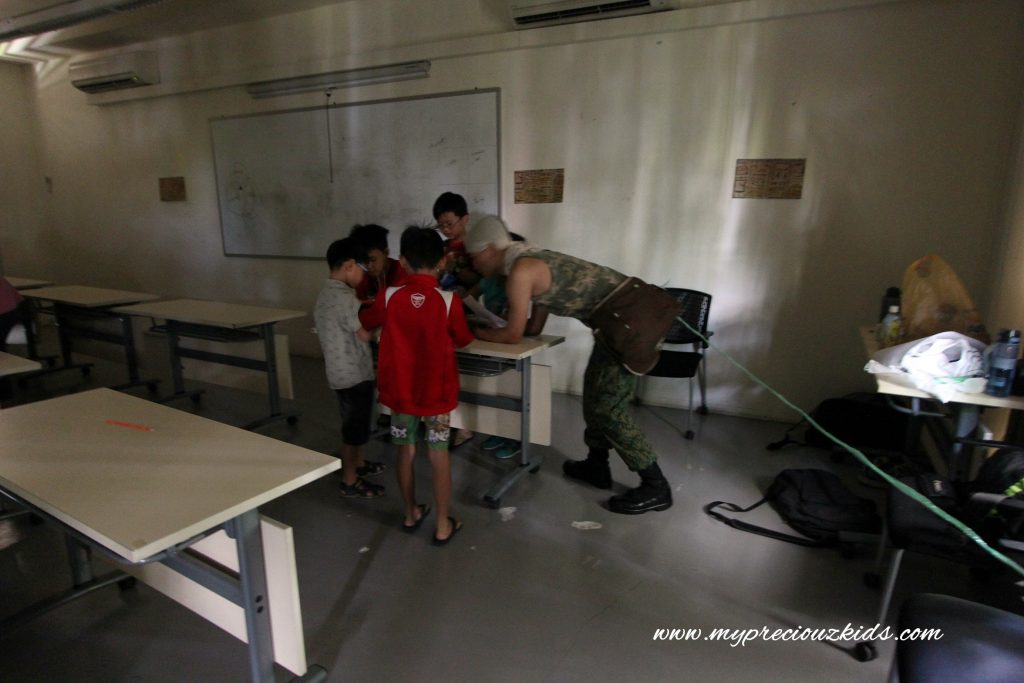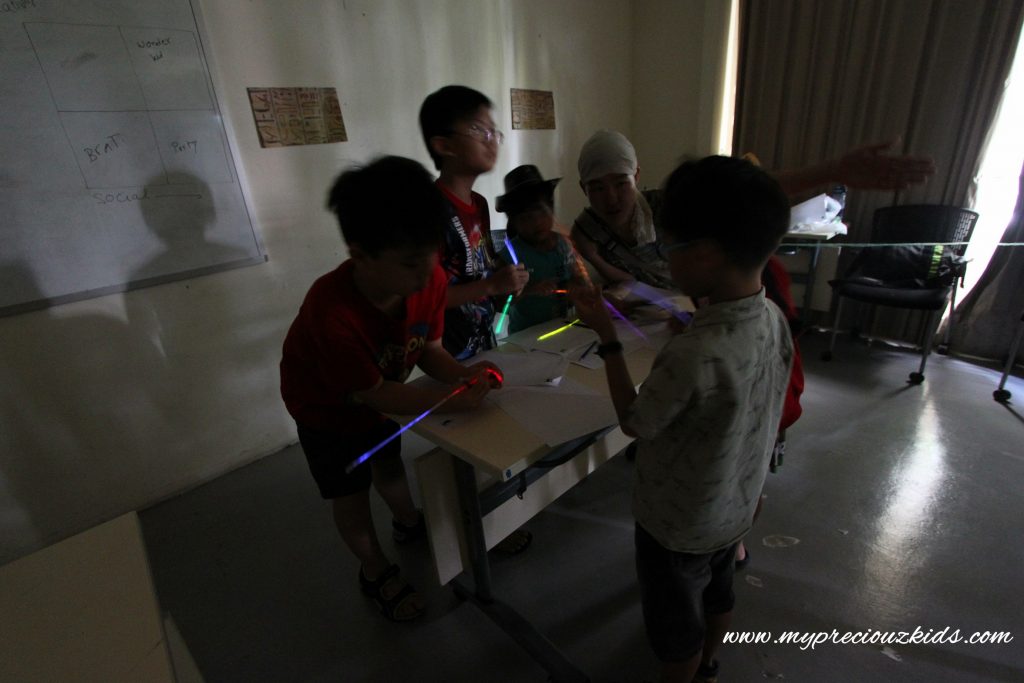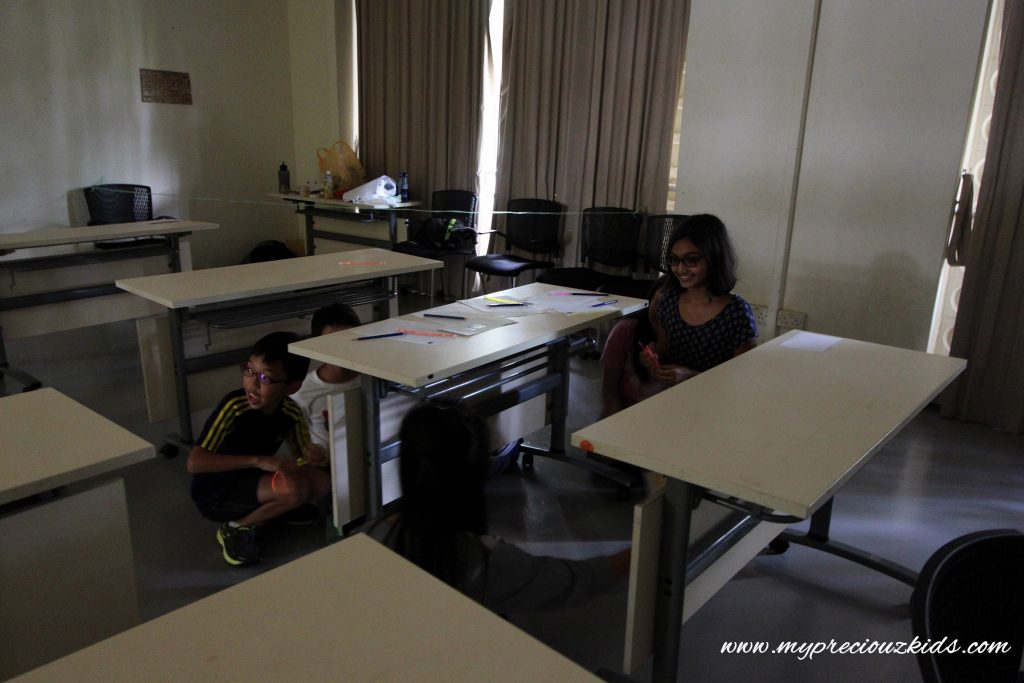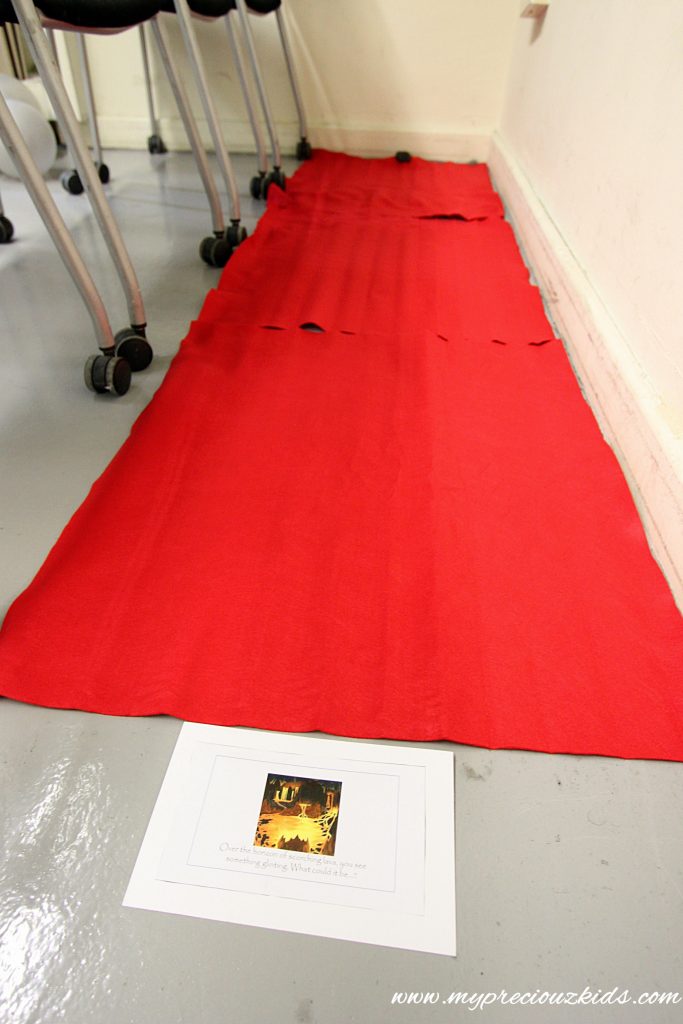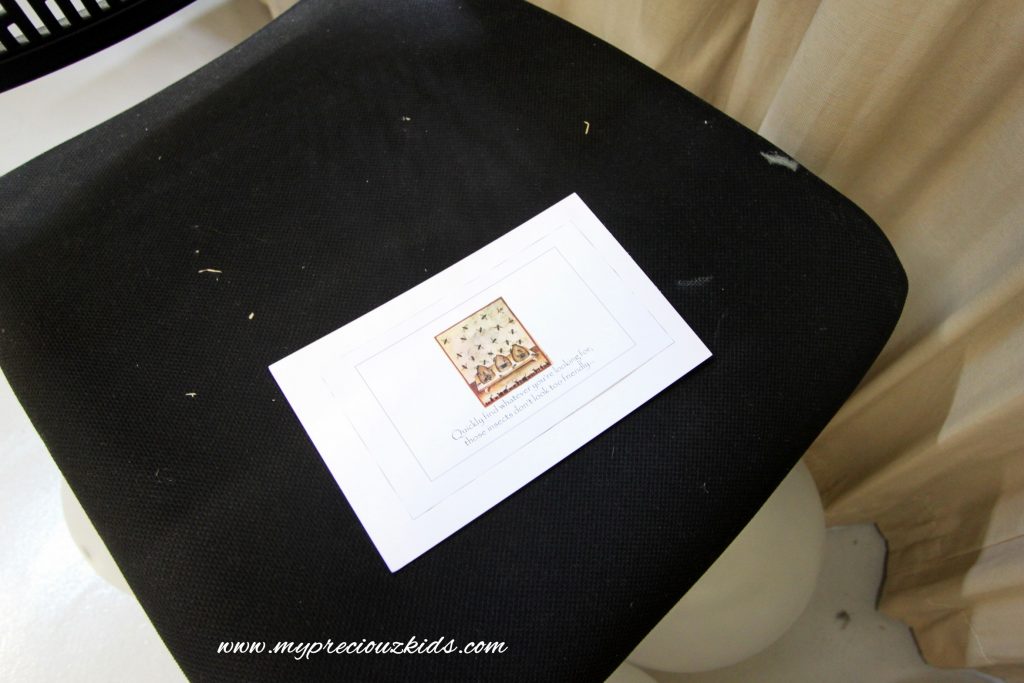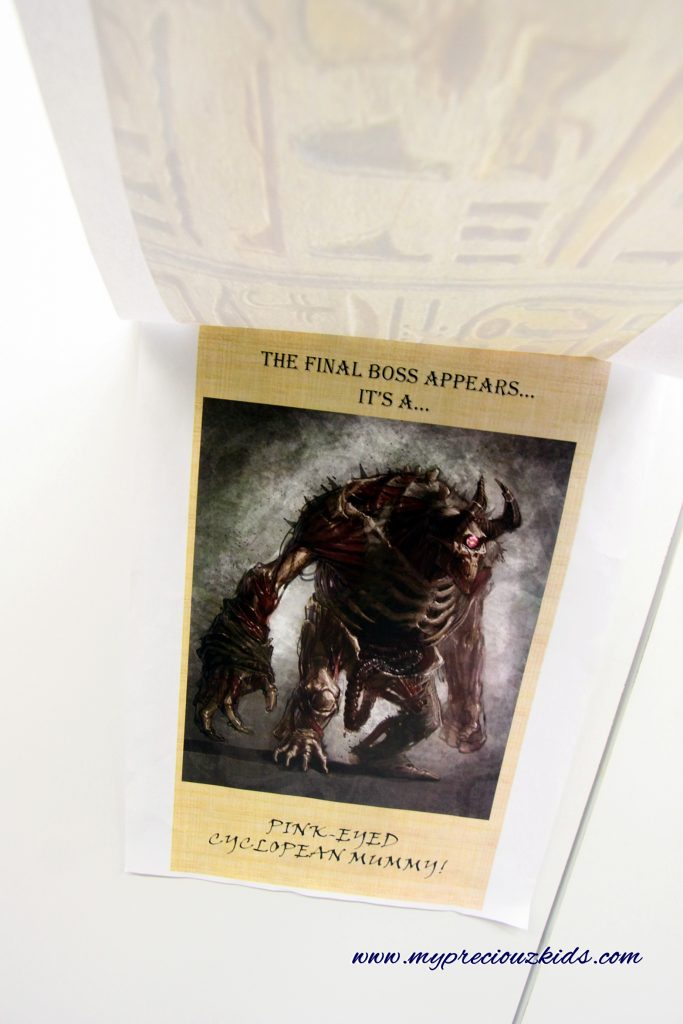 I heard the explorers spent more than 2 hours going through the whole expedition and exploration. With such experiences, they can better imagine to be able to write better , hopefully.
As it was nevertheless a writing workshop, the instructors shared what components makes a good story –
They were taught the what is a narrative structure where there are 5 major parts – intro, rising action, climax, falling action and conclusion. In their yellow booklet, they were given helping introduction sentences for each component of the story to help them as they complete their story writing based on the experiences from the exploration that they have just completed.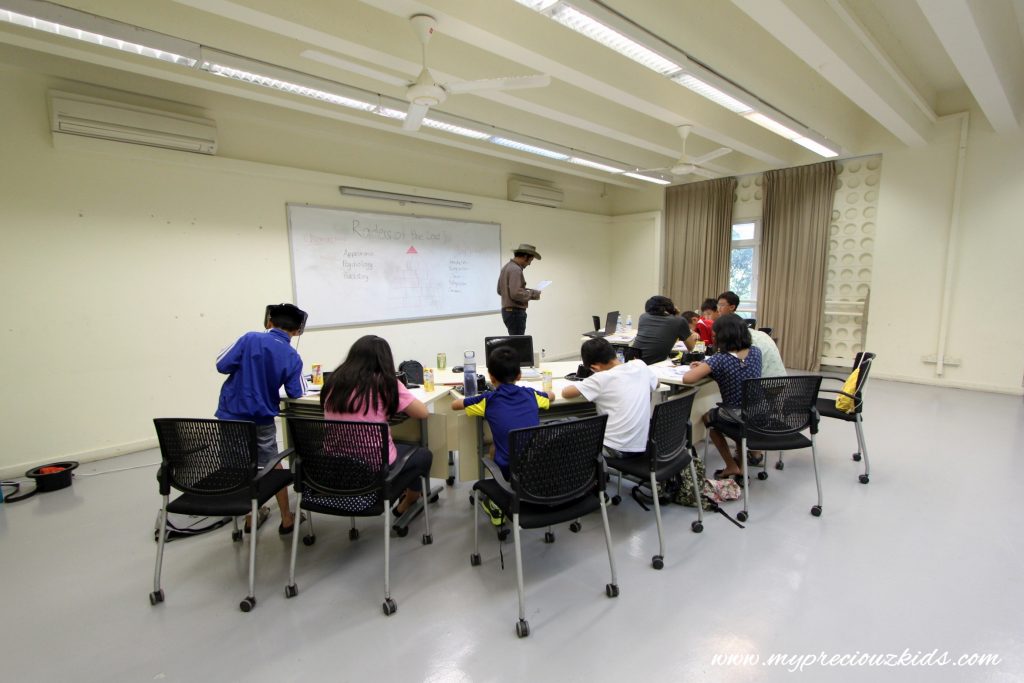 In the past,  they used to carry out a 3- hour 3-day workshop, but for this time, it was formatted in a 5-hour 1-day workshop which is good for working parents like me but I did find that it is was tad too long for them to go through a 5 hours session as the writing component will be at the end of the session. I guess it would have been better to split into 2 x 3 hours so that they can concentrate on games and puzzle (I called the imagination section) and the other days (mind fresh) to concentrate on the writing.
MUTB is aware that most kids would not have completed their writing by the end of the day's workshop hence, there is a top up option of SGD 100 for 2 extra sessions of INK ++ (consists of a 1.5 hour guided writing course to follow up on the writing done during the workshop). Students from the centre will be able to do complete their writing during their weekly class.
A 5-hour workshop will not miraculously turned a child into an accomplished writer, however , it was a good exposure what it entails to be able to write a good story where imagination is key!
Monster Under the Bed 
Waterloo Centre
261 Waterloo Street,
Waterloo Centre #02-19
Singapore 180261
Contact:
+65 69044345 / anthony@mutb.com.sg
Opening Hours: 10am – 6.30pm daily. Closed on Public holidays.
Disclaimer: This is a sponsored post. No monetary compensation was received. All opinions are my own. 
Share the article