Small C has been with Heart Studio for more than 1 year and we have never repeated a theme or technique.  Every term is something new and creative. For this term, it is exploring Rhythm in Art. Using a plant as the main object and creating repeated patter, this term's theme also uses different medium  – thread to create texture, aluminum foil as the base and over card board. The final piece looks like something that I would exhibit at home like an abstract art piece.
For the first week, small C drew all the different patterns and rhythm in his sketch book.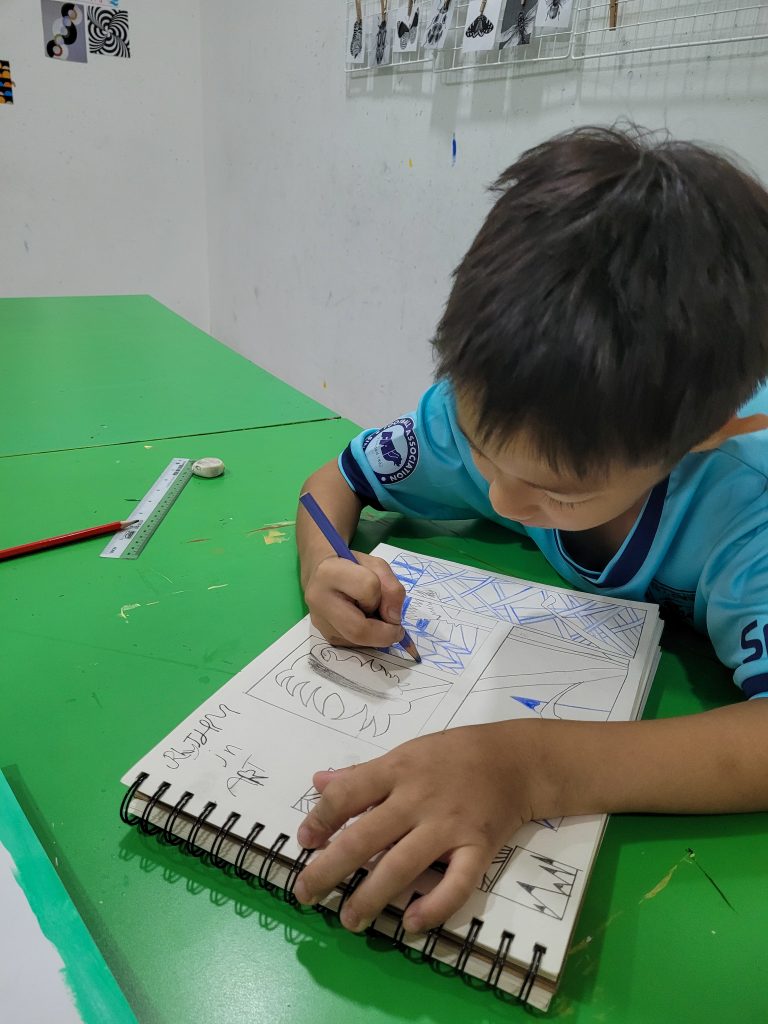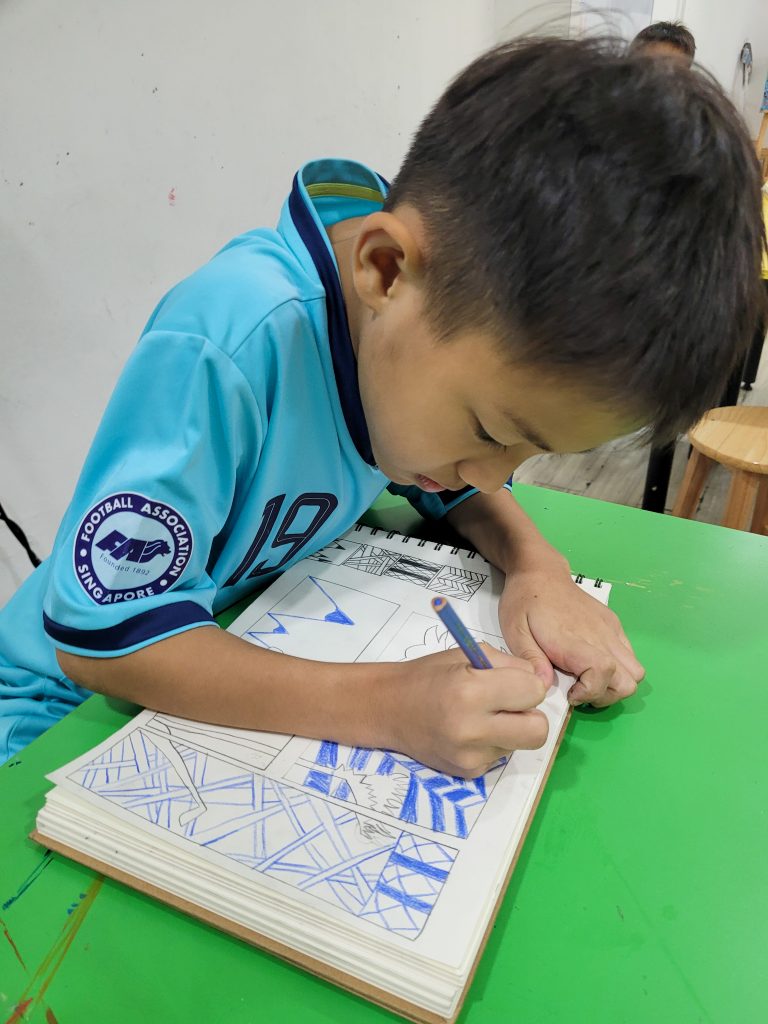 The following week, he chose the Venus Flytrap as the main object for his art work. He drew on cardboard and then traced the outlines using thread.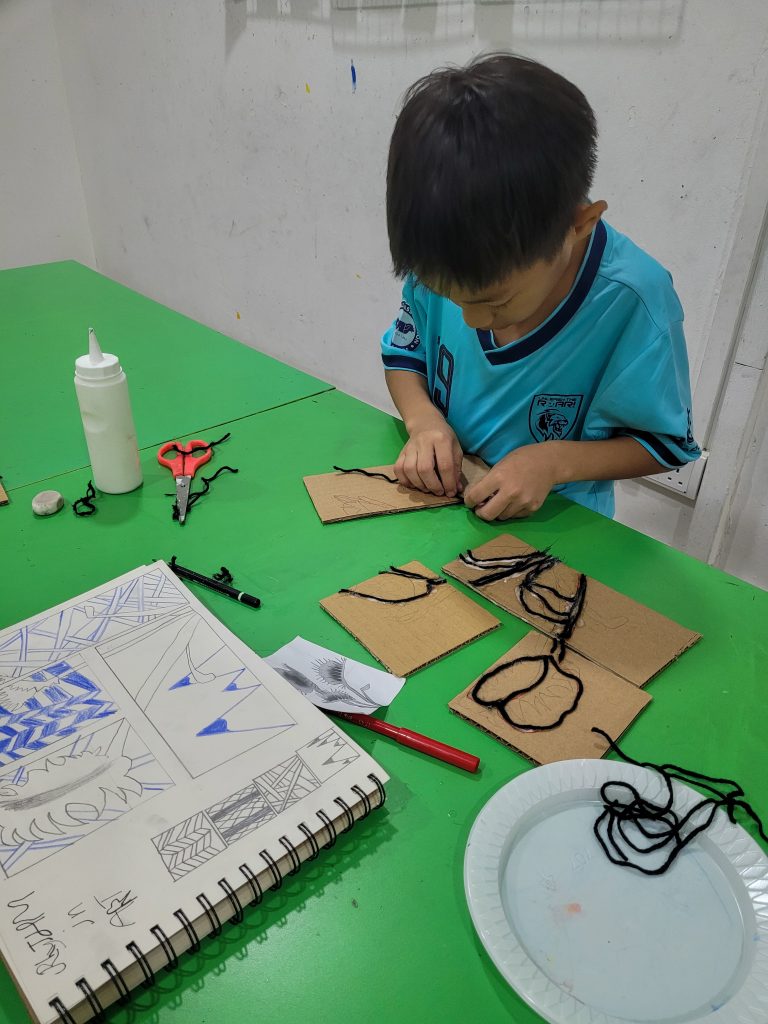 Thereafter, week 3 and 4 is to paint on the aluminium foil and created different colours for the textures created by the threads underneath. And finally creating pattern and rhythm surrounding the art work. Dont you think the final art work looks like those abstract art work that you hang in your living room !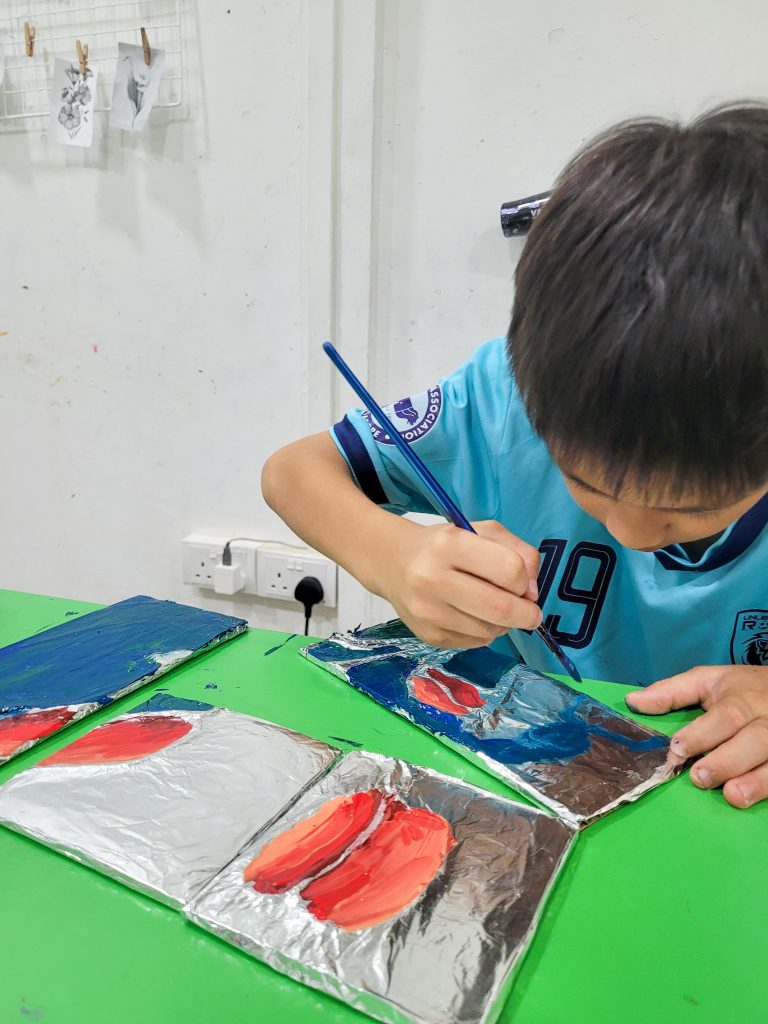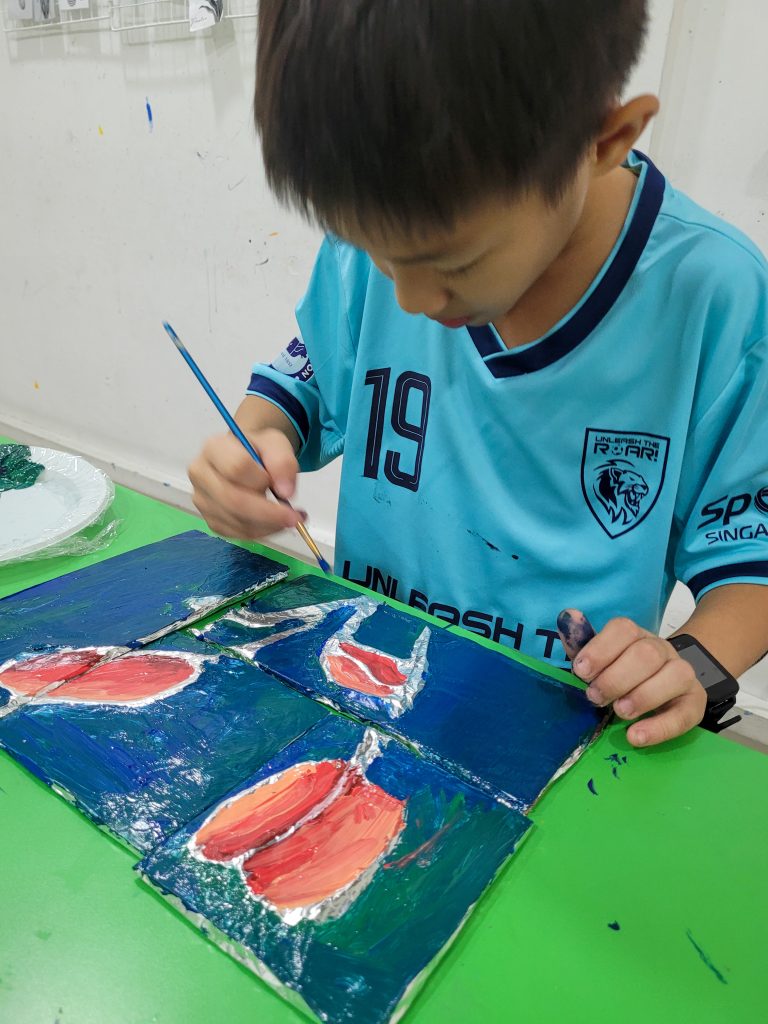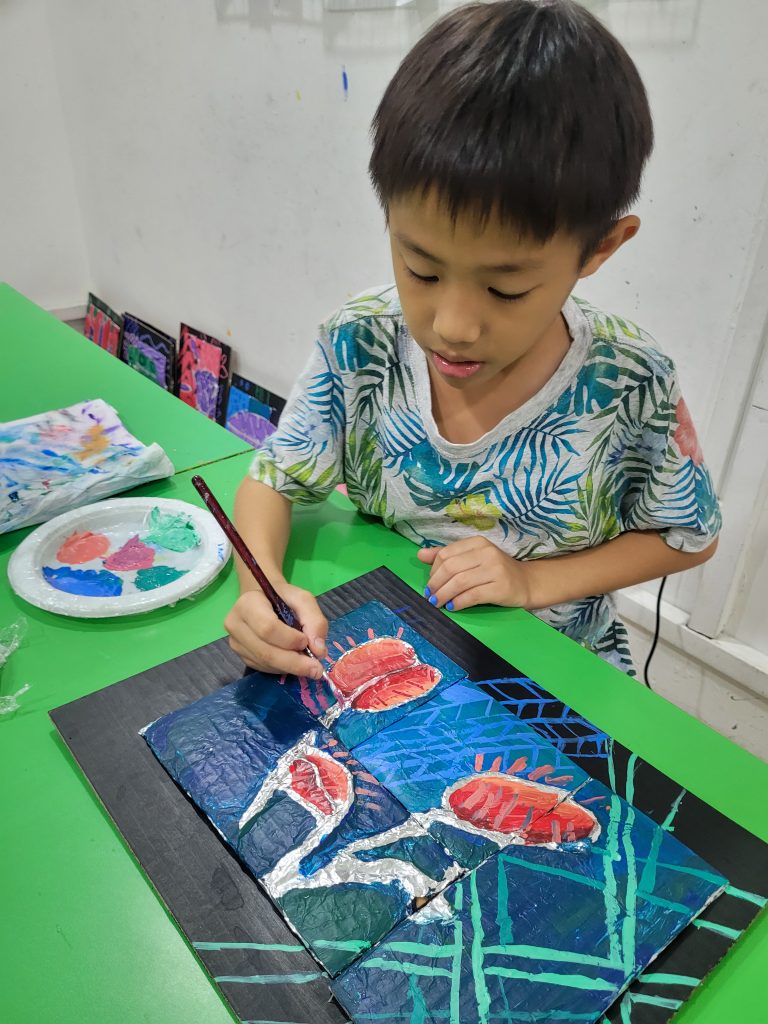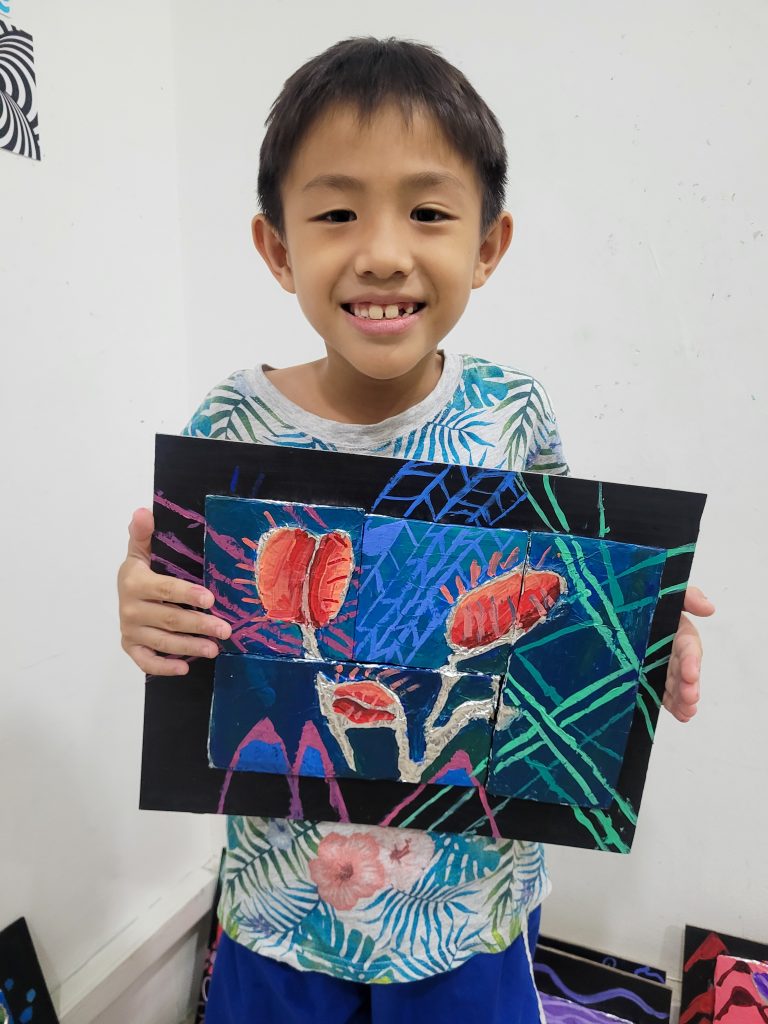 Do check out  Heart Studio fun art enrichment classes  for children as young as 3 and even to older kids who are building their art portfolio for DSA and their Year End holiday classes too! 
1 Charlton Lane #01-04, Singapore 539631
(65) 6554 7563
Wed-Fri: 10:00am to 8:30pm, Sat: 9:30am to 6:00pm, Sunday: 9:30am to 4:30pm
Share the article