I recently added the Aura Portable Blender to my kitchen arsenal, and I must say, it's been a game-changer for my busy lifestyle. I would never have thought I needed a blender in my lifestyle, but this is not your ordinary kitchen blender. This sleek and compact device has revolutionized the way I enjoy my favorite smoothies and shakes, and it's now an essential part of my daily routine. Undoubtedly, this is Singapore's most powerful and portable blender , wireless , rechargeable using USB and blending in under 10 sec! 
At First Glance
The Aura Blender is a lightweight , weighing between 395g (with bottle cap) and 730g (with motor base) and a compact size of 19.4cm height x 6.8cm diameter. Probably the length of your regular drinking water bottle.  I have also added on Aura insulated sleeve so that my Aura Blender is protected and keep my cold drinks cold and warm drinks toasty warm.  The weight is merely coming from The AuraXtreme™ borosilicate glass jar.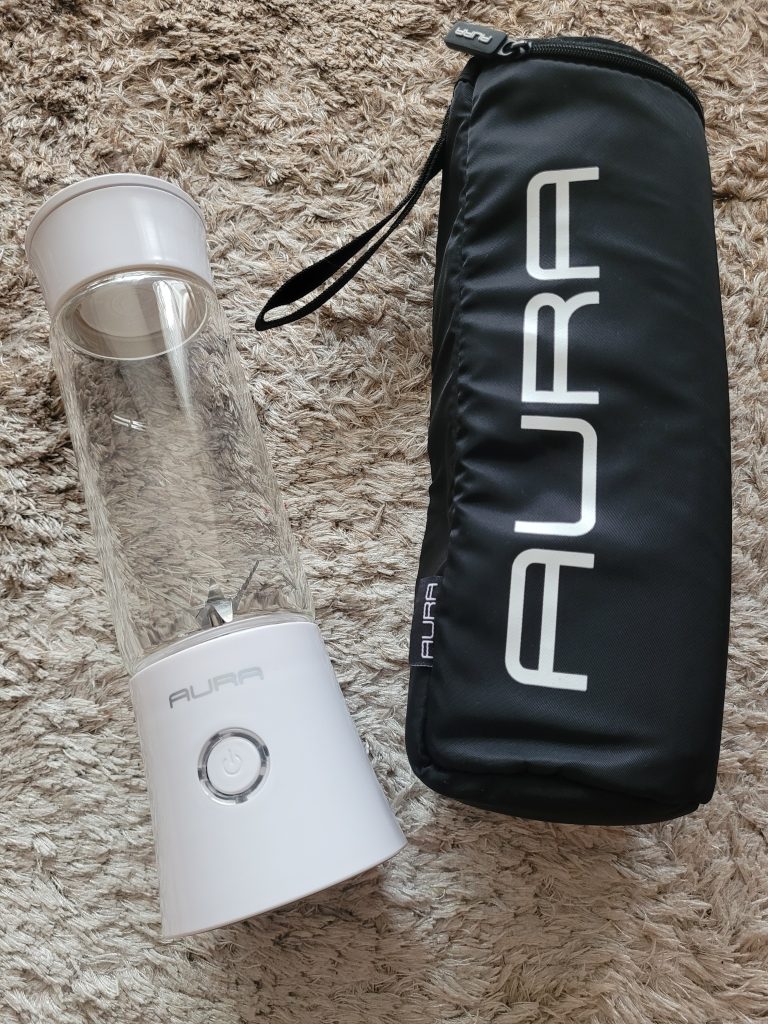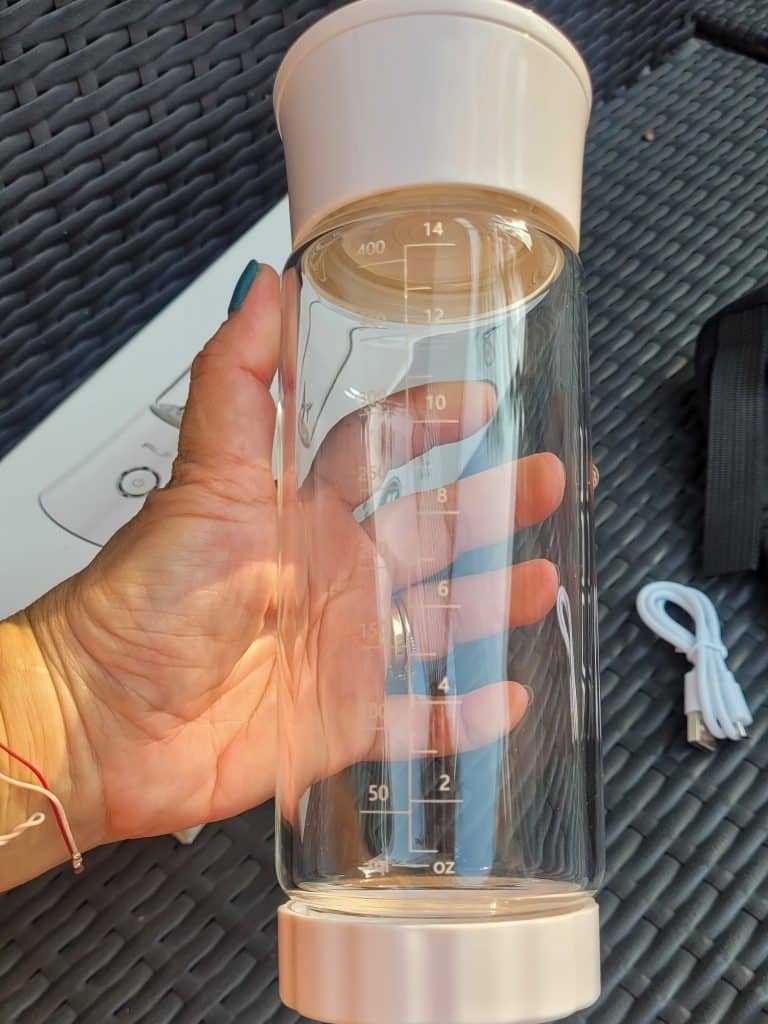 Using It
1. Portability: This blender is truly portable. It's small enough to fit into most cup holders, making it convenient to take with you wherever you go. Whether you're in the car, on a hike, or at the office, you can blend your favorite drinks without any hassle.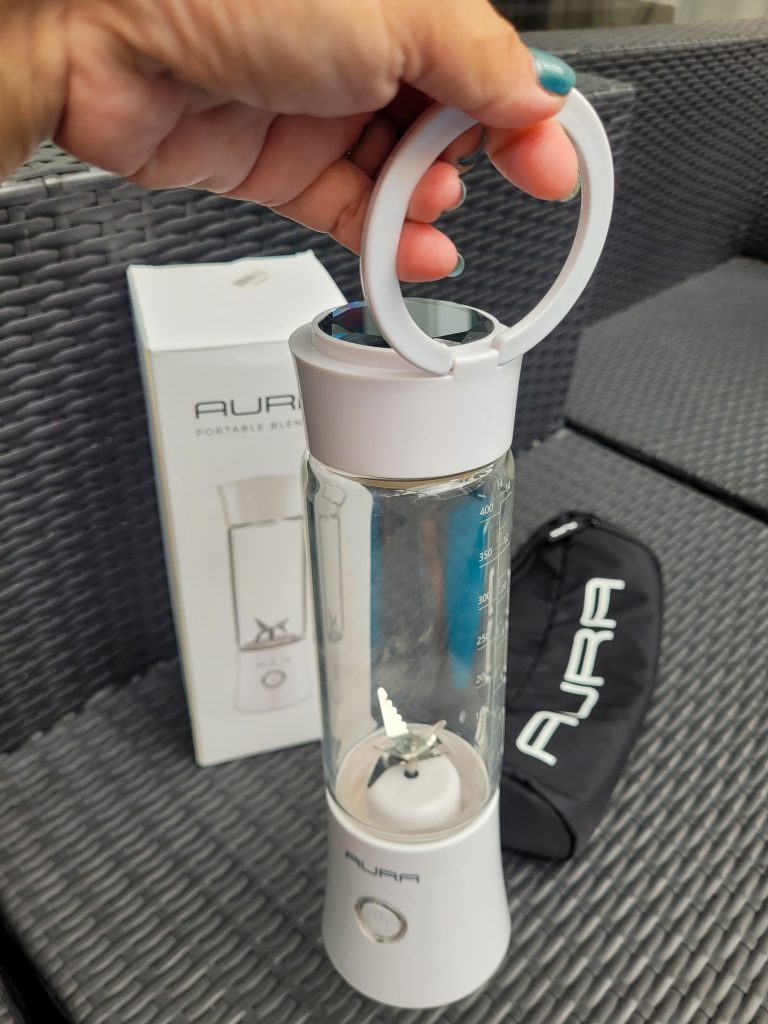 2. Powerful Motor: Despite its small size, the Aura Portable Blender boasts a surprisingly powerful motor that can handle tough ingredients like frozen fruits and ice cubes. The Aura Portable Blender's AuraVortex™ blends at an incredible speed of 25,000 RPM. Equipped with the Aura Portable Blender's Aura Nutri Extractor™ blades can crush most fruits and even ice!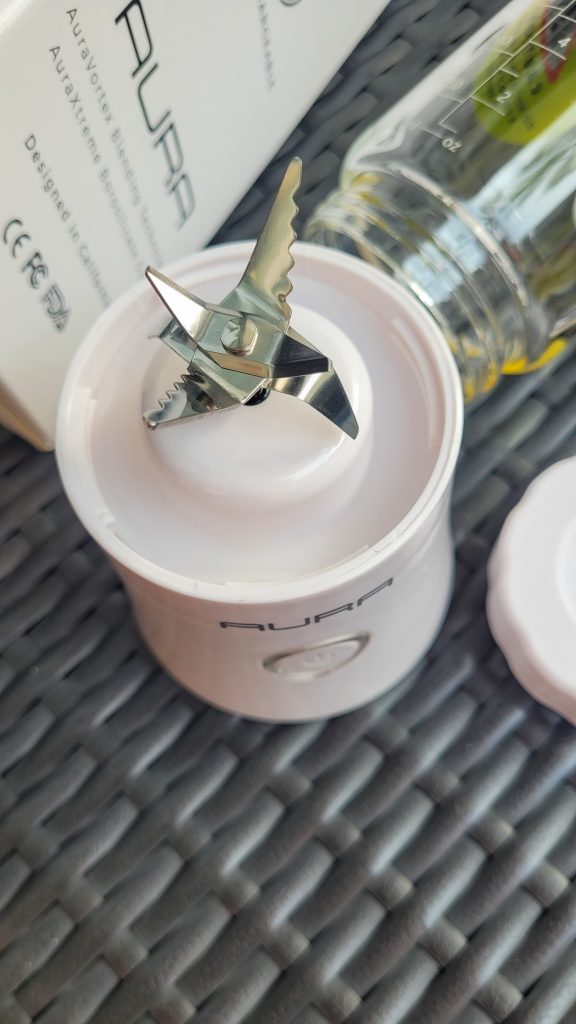 3. Rechargeable Battery: One of the standout features of this blender is its rechargeable battery. It comes with a long-lasting lithium-ion battery that provides multiple blending sessions on a single charge. No need to worry about finding an electrical outlet when you're on the move . There is a build in indicator to check on the battery level too.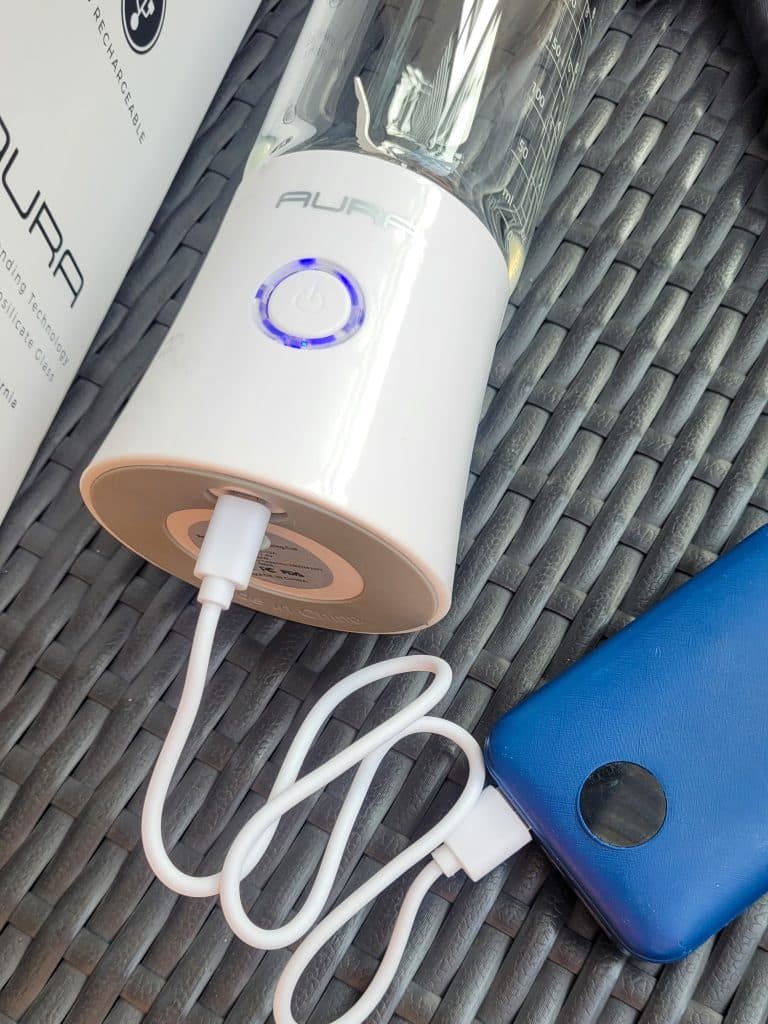 4. Easy to Clean: Cleaning the Aura Portable Blender is a breeze. Its detachable components are dishwasher-safe, and you can also clean them by simply adding some water and a drop of dish soap, then running the blender for a few seconds.
5. Safety Features: The Aura Blender has a built-in safety feature which ensure the blades do not function unless the jar is firmly secured to the motor base.
6. Convertible into a water bottle. It comes with an additional cap to convert this blender into a water bottle, There is a top handle for easy carrying too!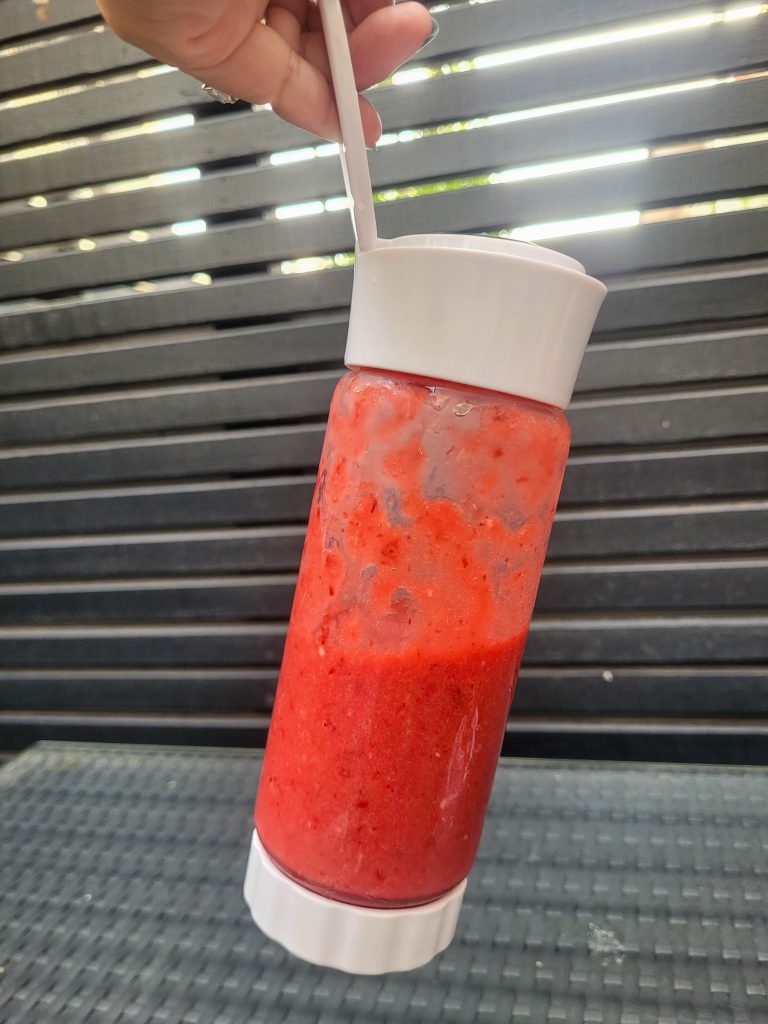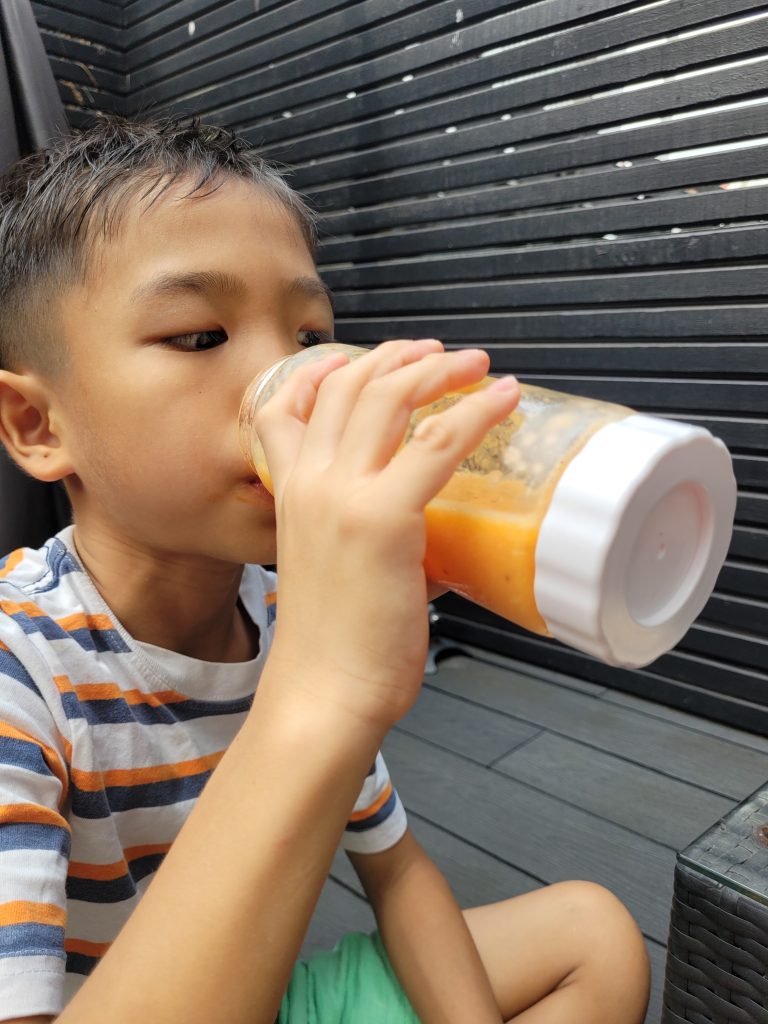 Loving It 
With my Aura Blender, now I can have breakfast on the go, especially if I am pressed for time for work. What's even more convenient is its ability to transform items I find in my fridge into delicious drinks or snacks. Got some leftover fruits, yogurt, or greens? Simply toss them into the Aura Blender, and you've got a wholesome smoothie or a nutritious snack in no time. It's a fantastic way to minimize food waste and maximize the use of fresh ingredients. In fact, as big C is heading for the PSLE, I am piling on her Vitamin C intake daily with fruit shakes!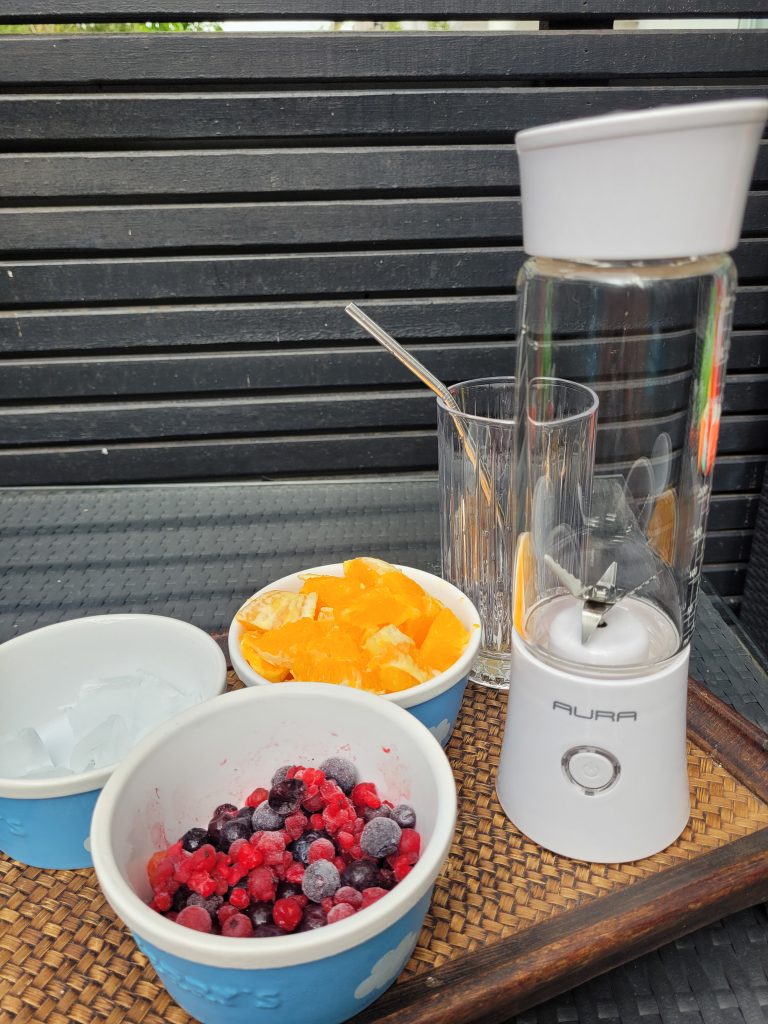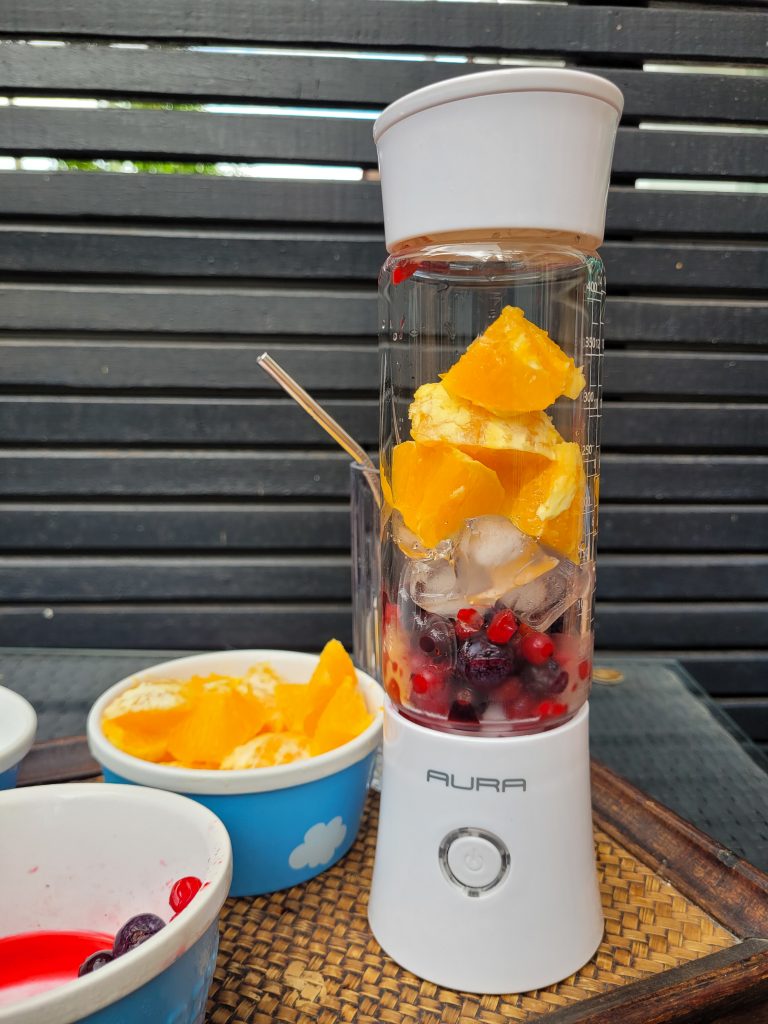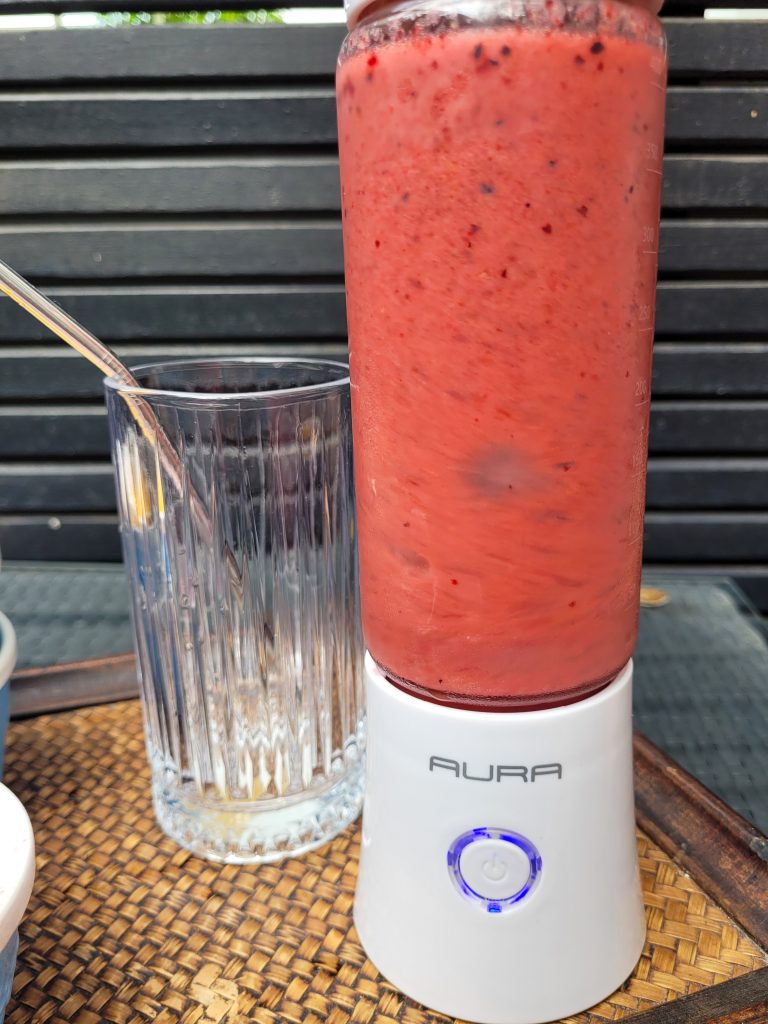 Video review :https://www.tiktok.com/@mypreciouzkids/video/7277491541789166866
The Aura Portable Blender has not only improved my own eating habits but has also positively impacted my children's snacking regime. I can easily whip up nutritious and delicious fruit smoothies for them as an after-school snack or a quick treat. They love the vibrant colors and flavors, and I'm delighted to provide them with a healthy alternative to store-bought snacks.
In conclusion, the Aura Portable Blender has not only elevated the quality of my meals and snacks but has also seamlessly integrated into my daily life, offering convenience, nutrition, and versatility wherever I go. You may have the regular traditional blender, but it takes more effort to prepare smoothies and shake. With the Aura Aura Portable Blender, making smoothies and shakes is so effortless! It's a game-changer for anyone with an active and fast-paced lifestyle, and it's a fantastic addition to your family's snacking routine!
The Aura Portable Blender has a 1-year local warranty, free delivery, and a 30-day money-back guarantee.
Share the article