We spent more than 1/3 of our lifetime sleeping, so if there is 1 item that I would splurge on without batting an eyelid , it will be the mattress we sleep on! In fact, my very own mattress cost me a fortune 8 year ago, but that's story for another day. Now that the kids are getting taller and older, it is time to get good quality and proper mattresses for them. Now that big C is moving into her own room (finally)  instead of bunking in with her brothers, we decided to get her Origin LumbarCloud™ Mattress and this mattress will probably last her until she finish school, go out to work , get married and leave home. This mattress has a life span of 10 to 20 years, with a 15 year warranty. 
Origin is a brand well known for its high quality yet affordable mattresses. This brand has also been featured on my news and media for its quality mattresses. Its latest offering Origin Lumbarcloud™ Mattress, is THE MOST PREMIUM mattress they have launched to date.  Designed in Germany  using the latest sleep science and mattress techology, having won 20+ international awards and over 50,000 happy sleepers in Singapore, I definitely has high expectation of this award winning mattress even before trying it out on my own. 
First Glance 
Undoubtedly , it is Origin's thickest, plushest and most advanced mattress yet. On first glance, it is definitely thicker than most of my mattresses that I have –  measuring at 35cm height. It is a Hybrid Mattress, combining different materials into one perfect mattress.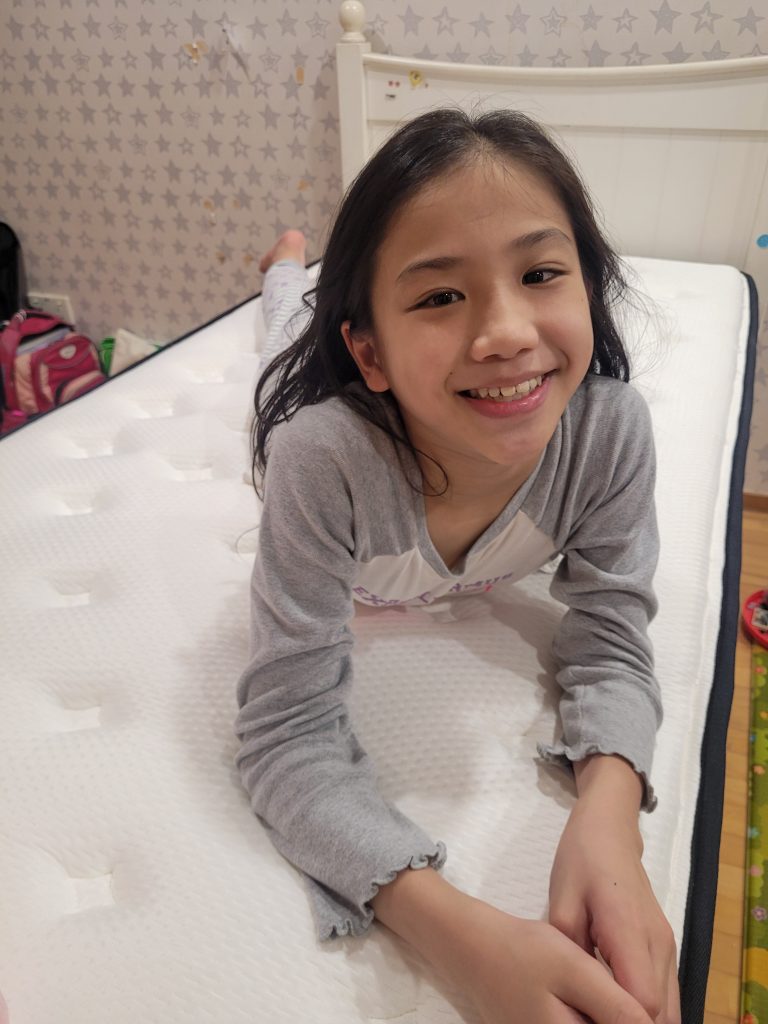 Why so thick?  In this 35cm thickness ,starting from the TOP 
Ice Silk Tencel – feel like silk and cooling on touch
Origin ComfortCloud™ -proprietary blend of cooling microfibers to enhance its softness & elasticity
Origin Antigravity Gel -pressurized air to provide more flexibility and elasticity than its foam counterparts
HexaGrid Plus™ -an extra thick, extra plush layer – ultimate comfort and pressure relief
Graphite Diamond Latex™ – 2x more efficient keeping your body at an optimal sleeping temperature
Micro-Weaved Wool -increase air flow & breathability
ErgoCoil Max™ Titanium Microsprings -highly responsive, highly supportive, and perfect for creating an extra layer of buoyant support.
Cooling Comfort Foam -helps transfer heat away from the body
ComfortPlus™ Titanium Springs -to provide optimal support for each body part
D-4 EdgeSupport  – four times denser than your average foam, increasing the comfort area of the mattress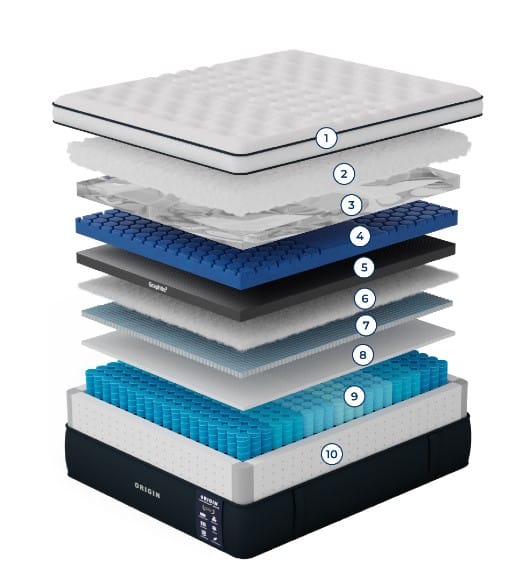 These 10 layers reminded me of the fairy tale The Princess and the Pea but with these 10 layers you definitely wont feel the pea even if you are a princess, but these 10 layers work in perfect harmony to maximise every facet of sleep,
transforming your bed into a plush oasis. Now for my sleep test…..
Using it 
I slept on my girl's bed to give my honest verdict, the first impression was its plush like those high end hotels' mattresses. It gives a weightless sleep sensation for deep relaxation. All thanks to the  ComfortCloud™ Filling, it feels super plush and like sleeping on cloud ie weightless feel true to its name sake. Frankly, it's quite difficult to describe in it in words, you really have to try it for yourself to be convinced.  It has the ability to gently envelops the body from all angles – melting away all muscle tightness and soreness into immense and deep comfort. 
As I don't like to sleep in air-conditioned room, it was very cooling on first touch, and throughout the night I never once felt hot or discomfort  – contributed by the Ice Silk Tencel layer and Graphite Foam which is 10x more cooling than memory foam. In fact, the Origin LumbarCloud™ is designed to sleep cool in Singapore's weather. Its revolutionary SmartClimatePro™ system makes it highly breathable, and together with artificially compressed graphite and our FrostFlex™ layer, is able to carry heat away from the body to the surrounding environment.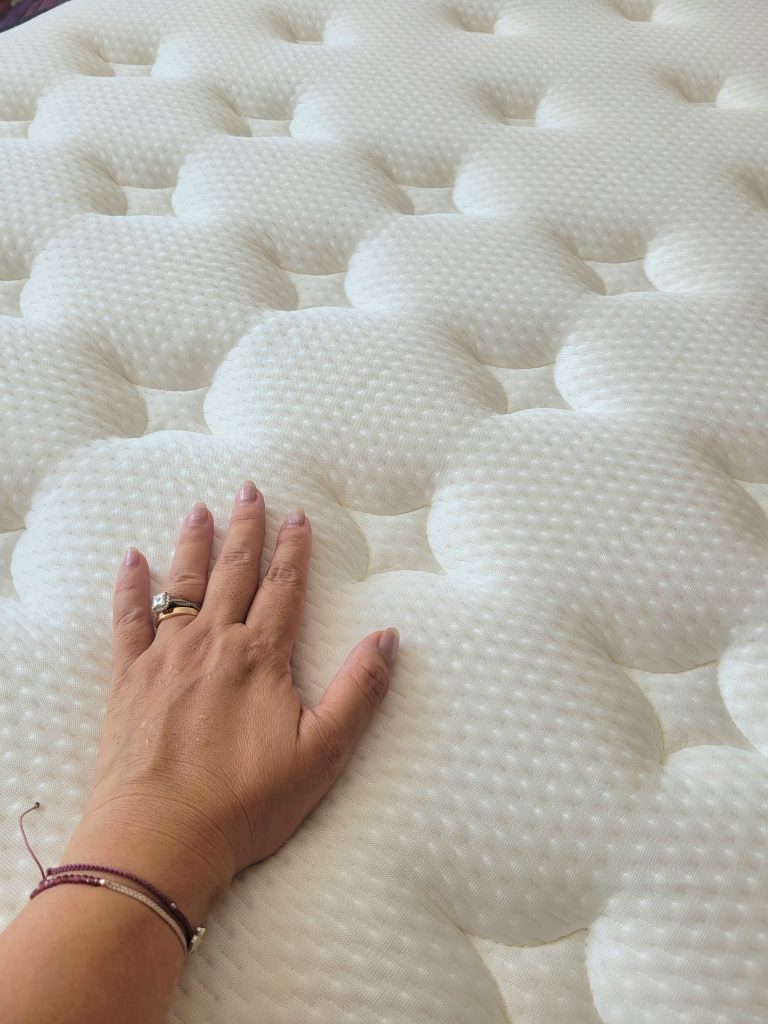 Next the signature HexaGrid Plus™ give optimal support and pressure relief for all sorts of sleeper. I actually sleep on my tummy, so it is very well supported for whatever sleeper you are.  Whether you are a back sleeper, side sleeper, this mattress is suitable for all kind of sleeper. It is 30% more comfort than foam & latex.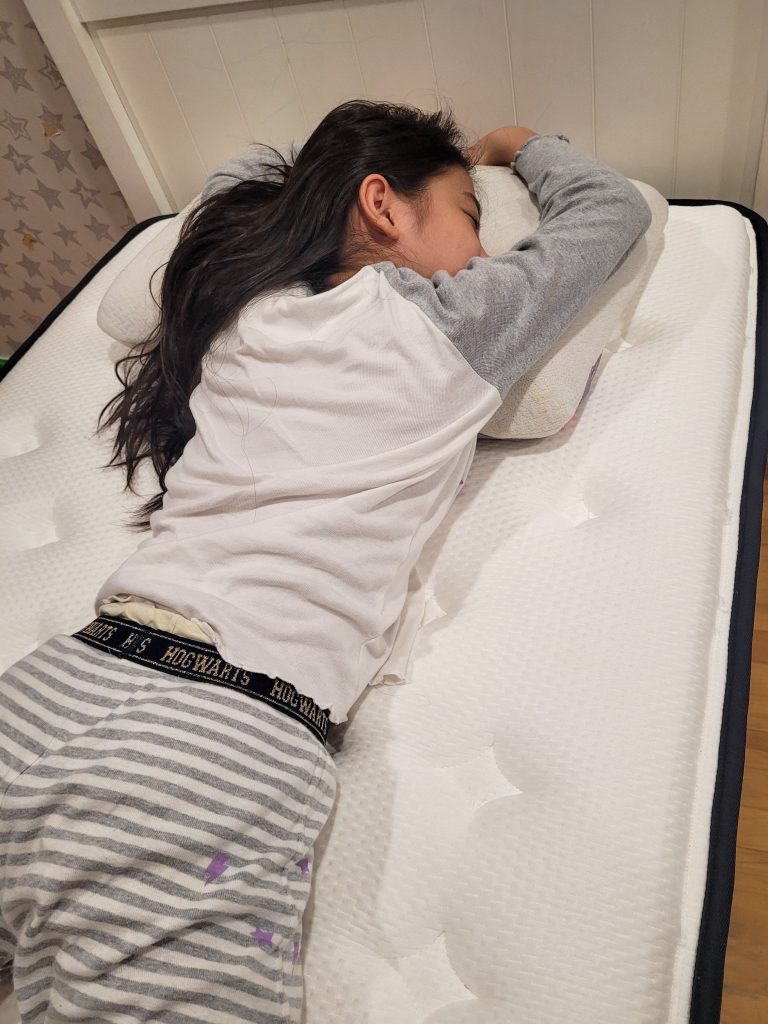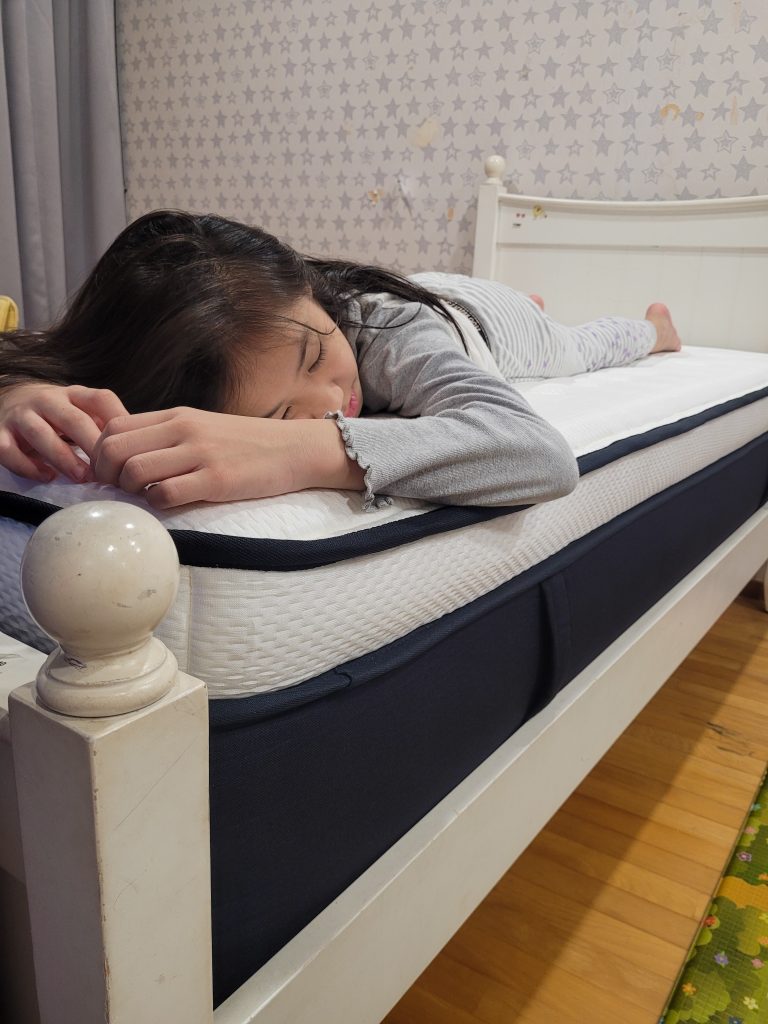 Those who are looking for soft or firm mattress, this mattress firmness magically adapts to your weight, providing more support for heavier sleepers and gentler support for lighter sleeper , this is the magic of ResponsePlus™ Titanium Springs with up to 3000 springs for optimal spinal alignment.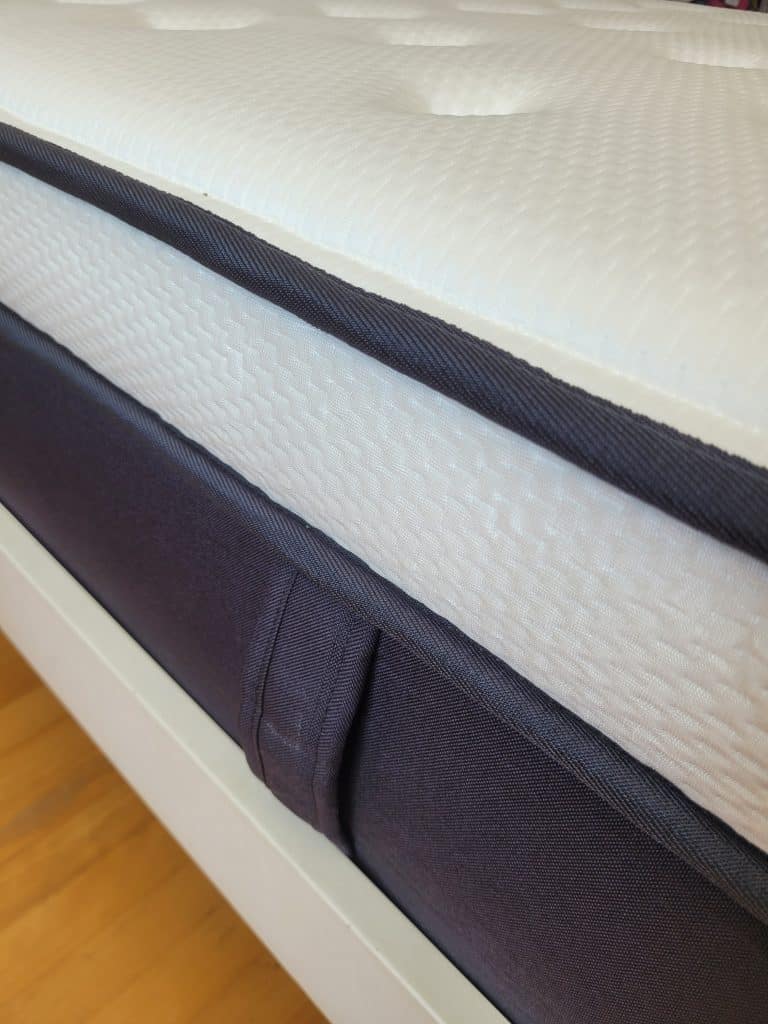 Like all good mattresses and as seen in advertisement, it comes with motion cancelling feature where your partner will be undisturbed with whatever motion (especially for queen and king size).
With all the most advance sleep technology (just count the number of innovation listed here) , I had a wonderful sleep and feel so energised and recharge the next day. In fact, this mattress is marketed for sleepers with chronic back and joint conditions.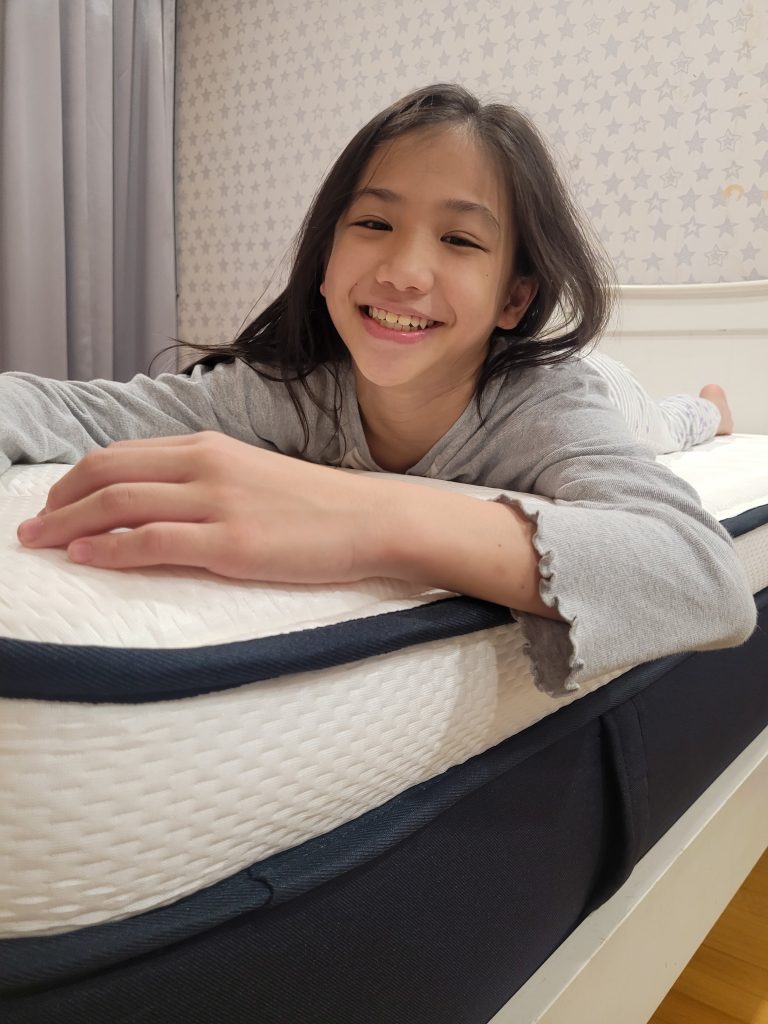 Loving it 
If I knew of this brand in the past, I wouldn't have spent a fortune on the bed I am sleeping in. So the next time I ever need to change my own mattress, I know which brand to go for.  You can see its comparison vs other brands in the market, Using technology and high quality material and yet at affordable pricing for the mass market.  In fact , I have gotten 2 Origin LumbarCloud™ Mattress single mattresses  as I am convert!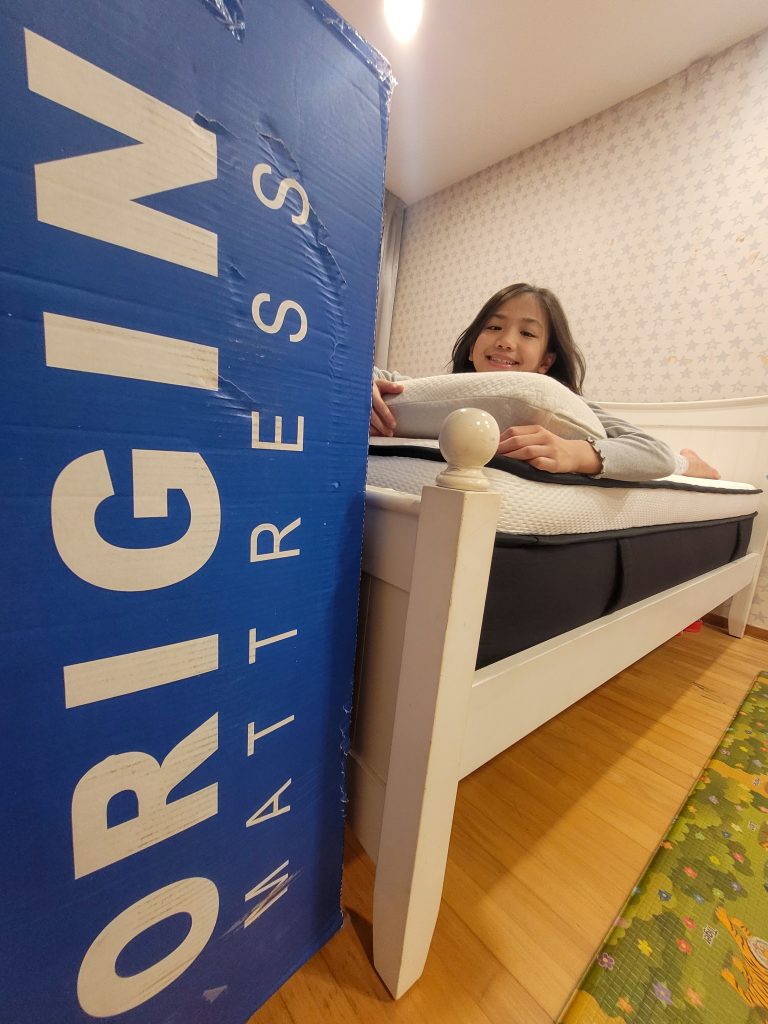 Comes in 4 sizes – single, super single, queen and king.  The Origin Hybrid complies with CertiPUR-US® and CeriOEKO-TEX®. These certifications assure that their products are tested in independent labs, are free of harmful substances and are safe for all (including babies & toddlers).
The best part it comes with 120 Night Trial or your money back (but do give it 25 days for your body to adjust to the new mattress). Comes with Free Same-Day Delivery and industry leading 15 Year Warranty. If this still does not convince you and would want to touch and feel it, check out their showroom
Ravago, 36 Kaki Bukit Place, #01-01, Singapore 416214

Origin also sell pillow, duvet, blanket for the entire sleep experience.
Quote JAIMECHAN25 and you will receive an exclusive offer of $25 when you order Origin's products online.
Share the article