We have been with Heart Studio for more than 1 year now, more than 10 art projects, there is never one that is the same, no repetitions. Every art work,  the kids are expose to different aspects of art and this term is no different – they learn about 3D Paper Sculpture and the different perspectives.  What makes it even more interesting is that they built the 3D model on the first lesson, and then subsequently transferred into a 2D art work.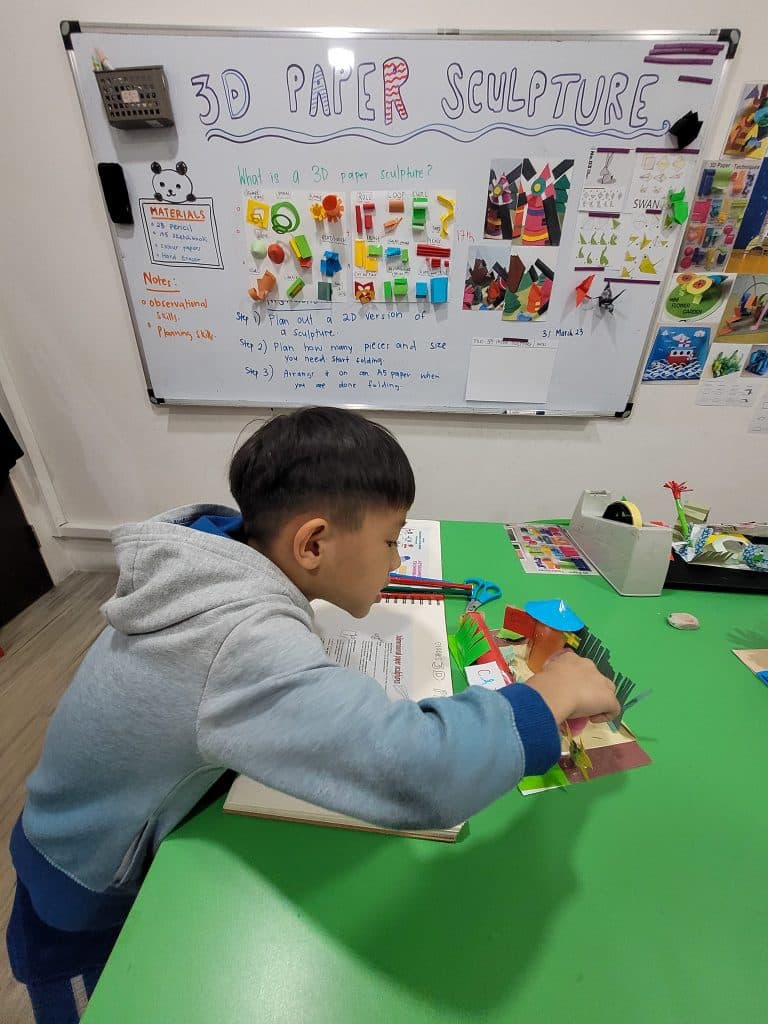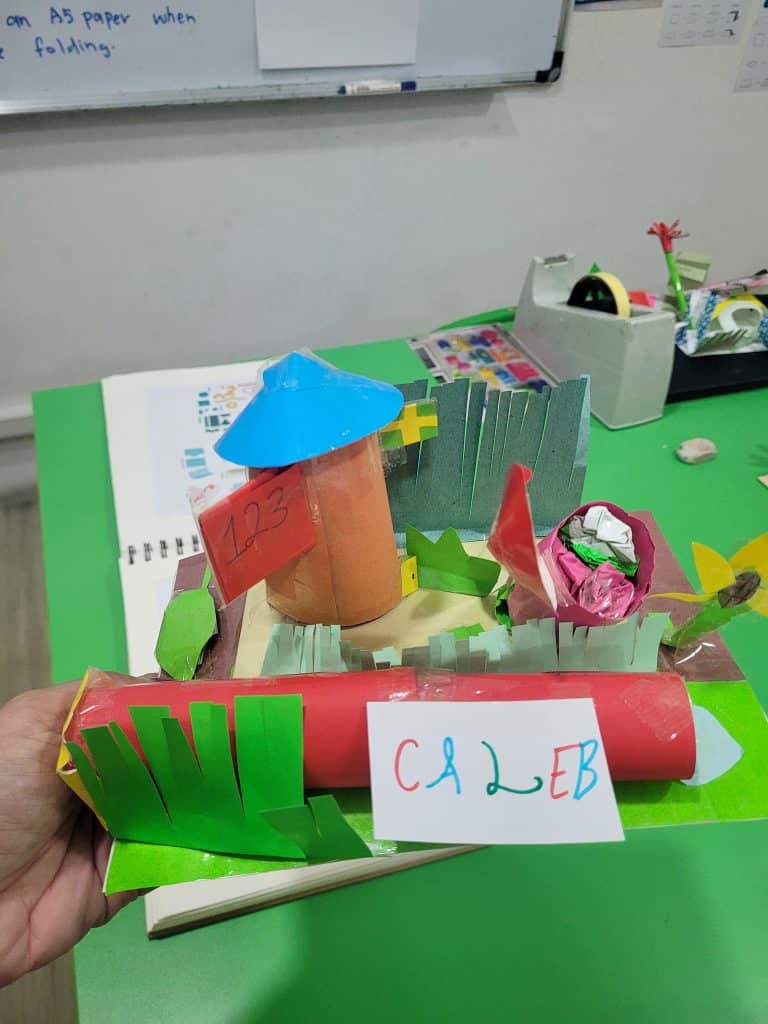 From the different materials provided to build the model, small C build his model using different shapes and sizes and also vegetations. Week 2 is the most interesting in my opinion, transforming the 3D model into a 2D artwork from 3 different perspectives – top, front and side by viewing via a viewfinder made the creative art teachers.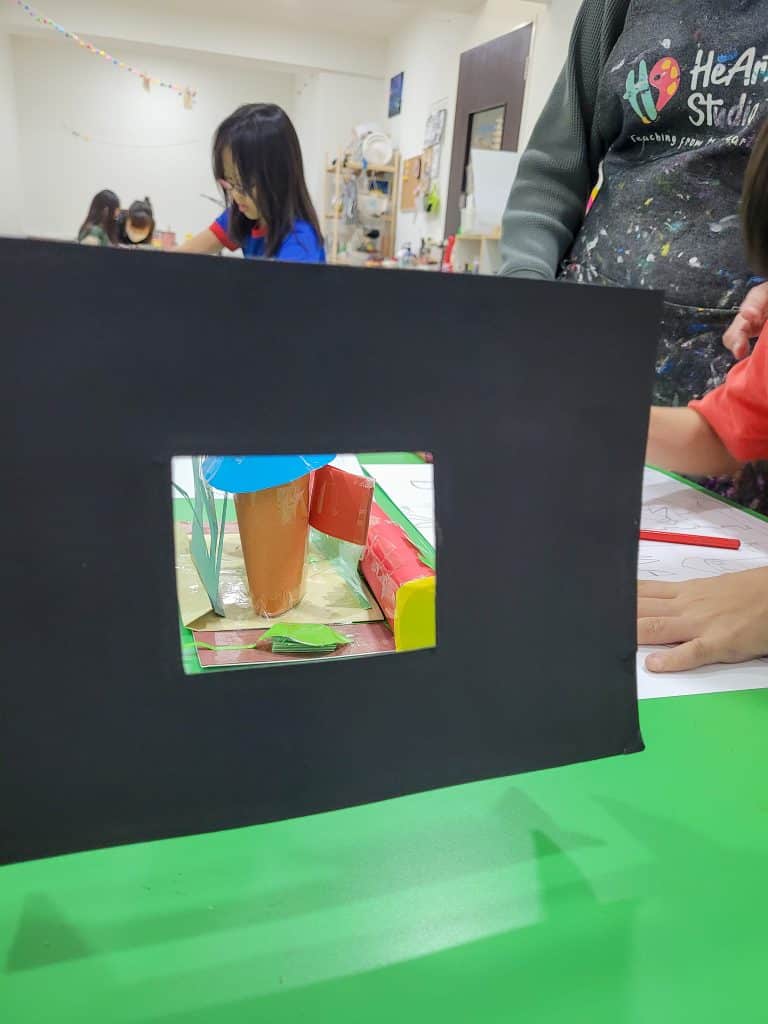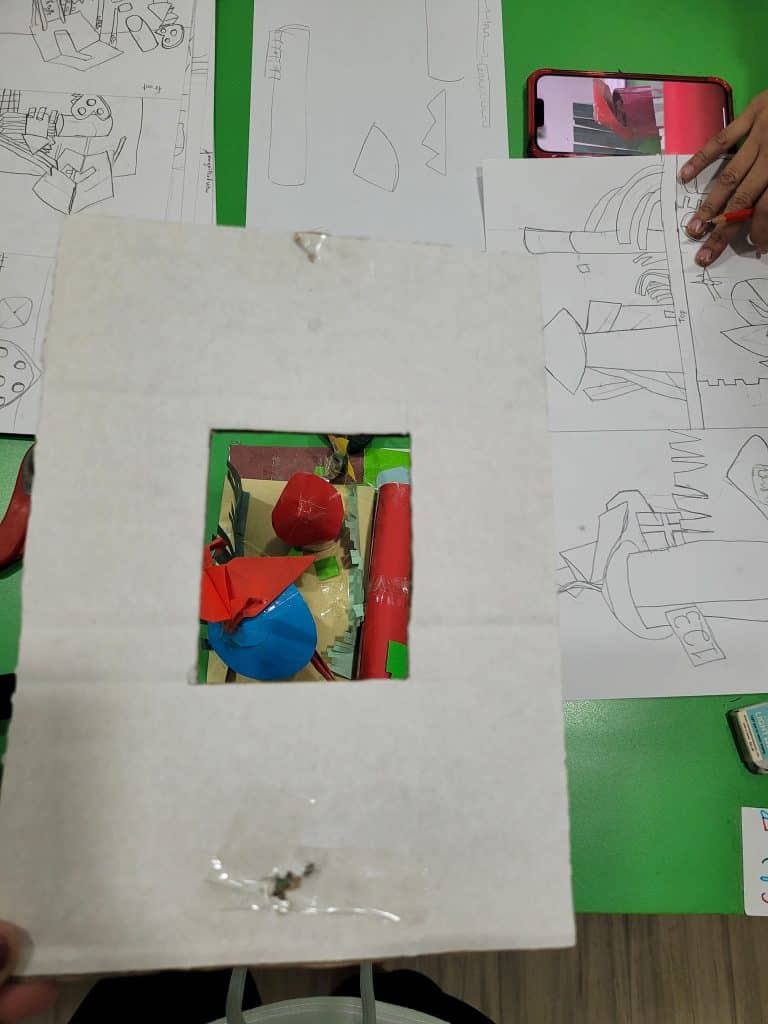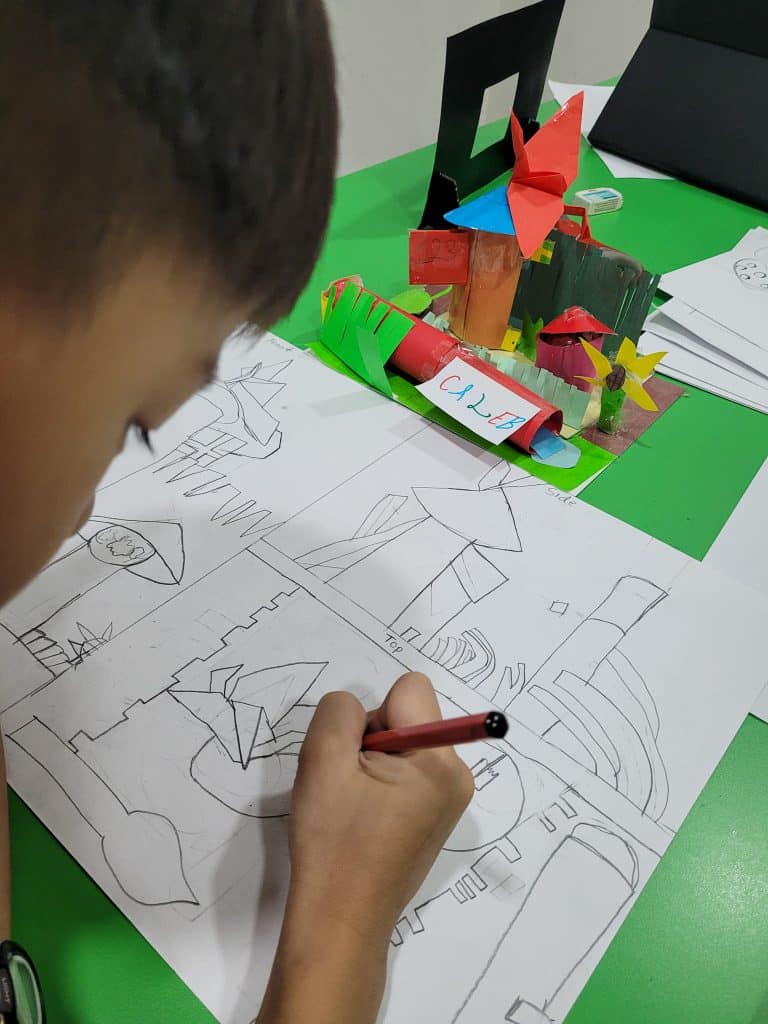 Thereafter week 3 onwards, small C started with colour blending of the different drawn structure using the colour scheme chosen by small C. He chose blue, black and brown and blending the colours in different proportion/mix to achieve colour blending effect.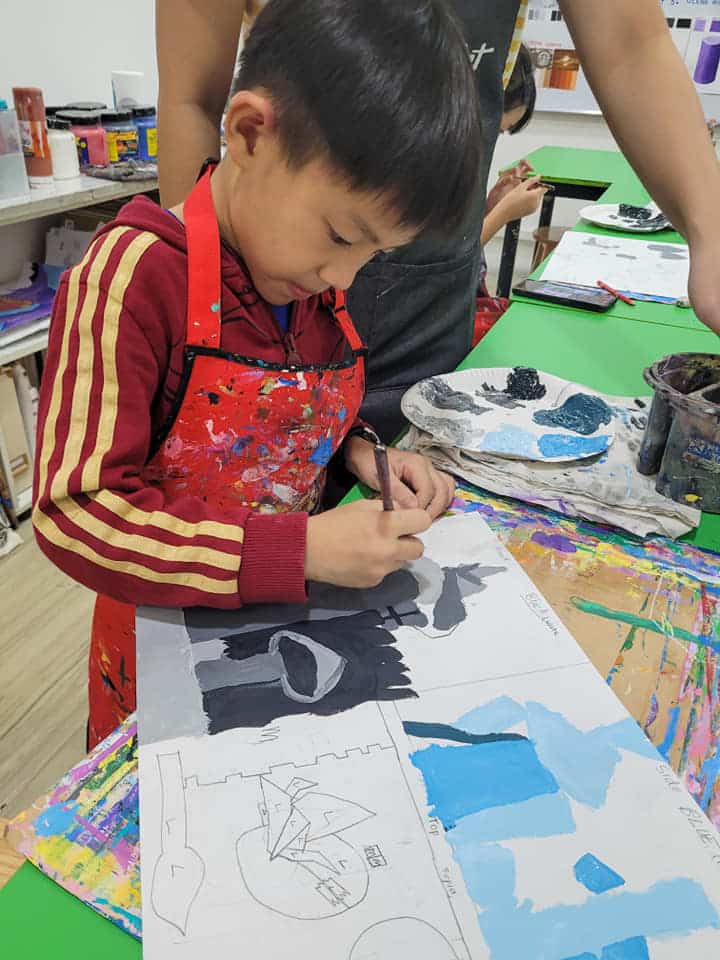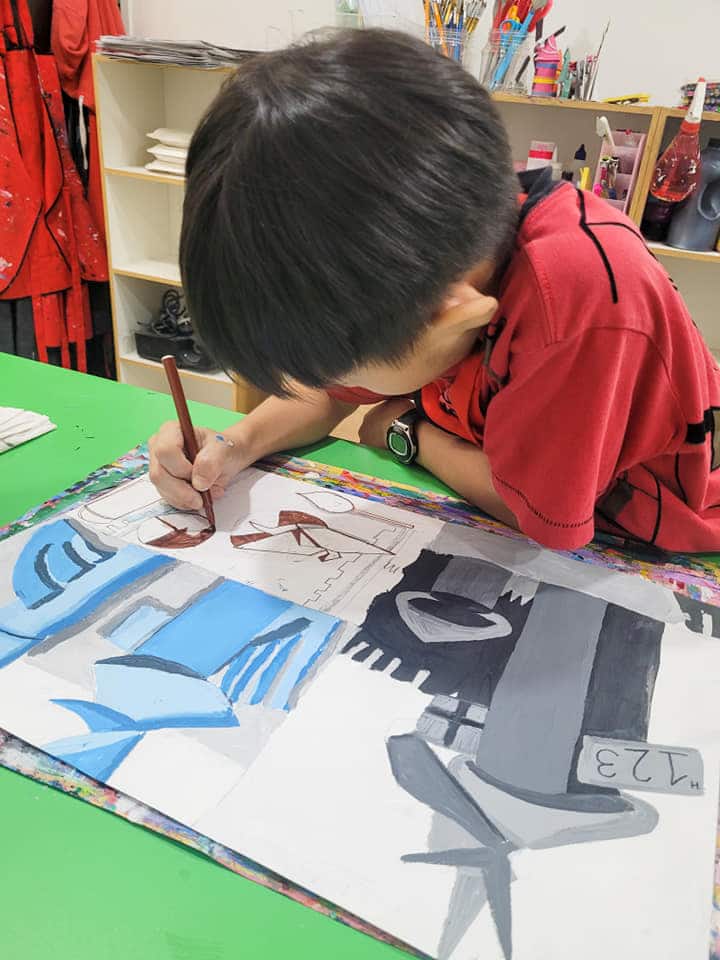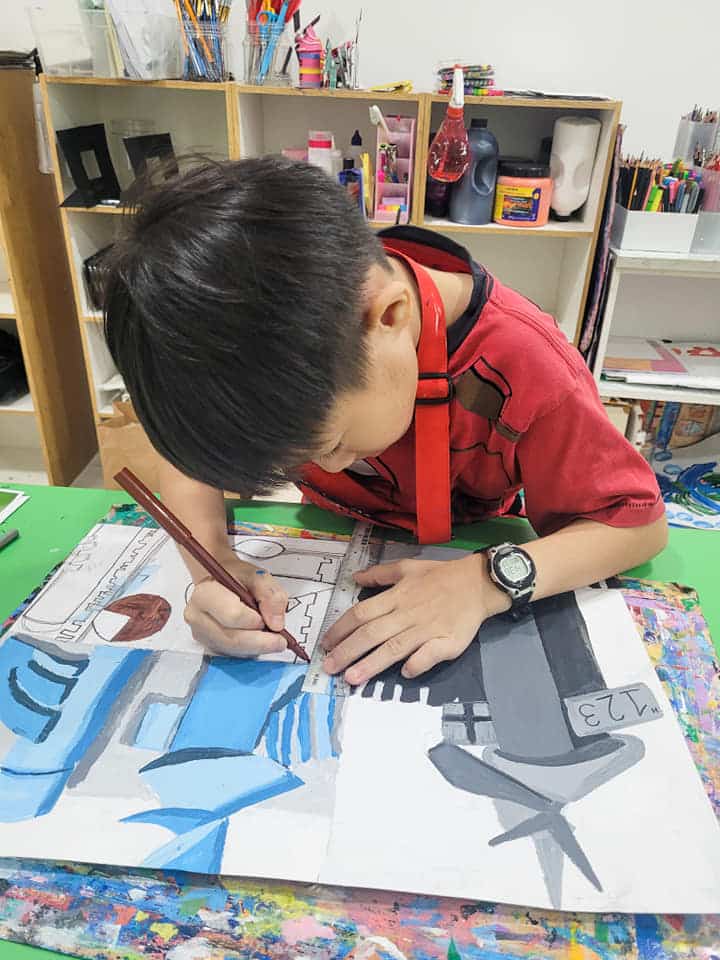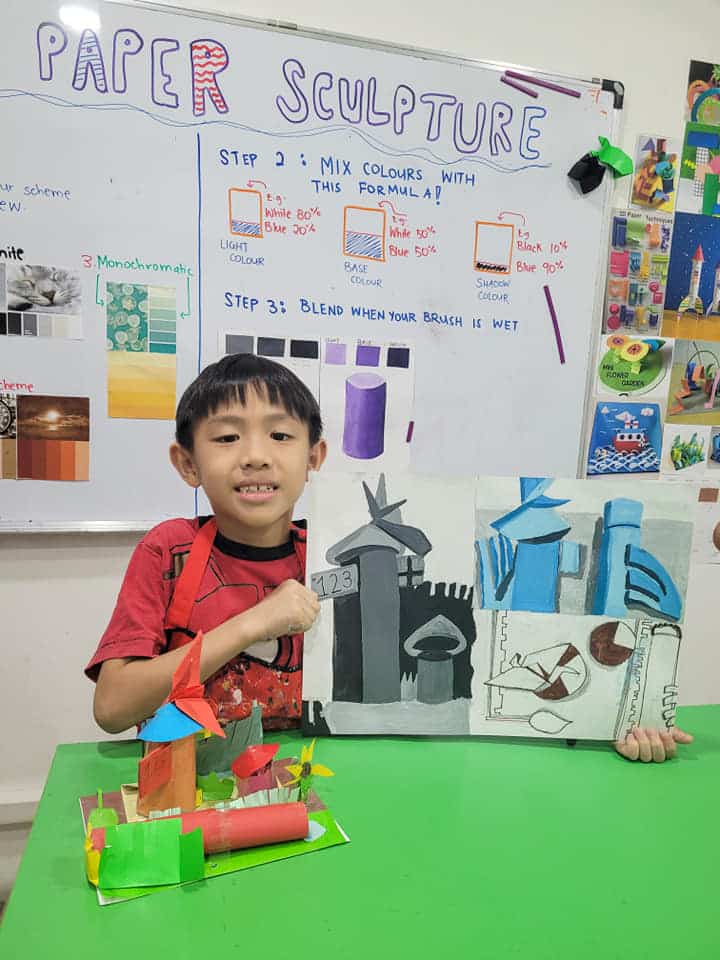 So for this term , its not just 1 art work but 2 but of course, we couldn't have 2D without the 3D. Especially for younger ones where school commitment isn't too heavy, I truly believe learning art is also a form of relaxation and focus. Especially for a very active child like small C, he is always every where and all about, but for 75 minute a week at Heart Studio, he truly "slow down" and take time to draw and paint which is something very lacking in our fast paced modern world be it schooling or work! 
Do check out  Heart Studio fun art enrichment classes  for children as young as 3 and even to older kids who are building their art portfolio for DSA. 
1 Charlton Lane #01-04, Singapore 539631
(65) 6554 7563
Wed-Fri: 10:00am to 8:30pm, Sat: 9:30am to 6:00pm, Sunday: 9:30am to 4:30pm
Share the article