I can't tell you how excited small C was when the second Heart Studio project for term 1 with Heart Studio was inspired by Takashi Murakami. Takashi Murakami is a famed artist widely recognized for his ability to adapt the aesthetics of Japanese traditional art to operate within the context of popular culture. Inspired by his work, this final project of Term 1 features bright colours and repeated motifs/patterns. 
As small C is very much into Japanese anime recently , he quickly chose to base this to the popular anime Naruto. However, we need to realise that we are not doing anime or Naruto but Takashi Murakami, so we need to incorporate bright colours and repeated motifs/patterns to stay true to the project's theme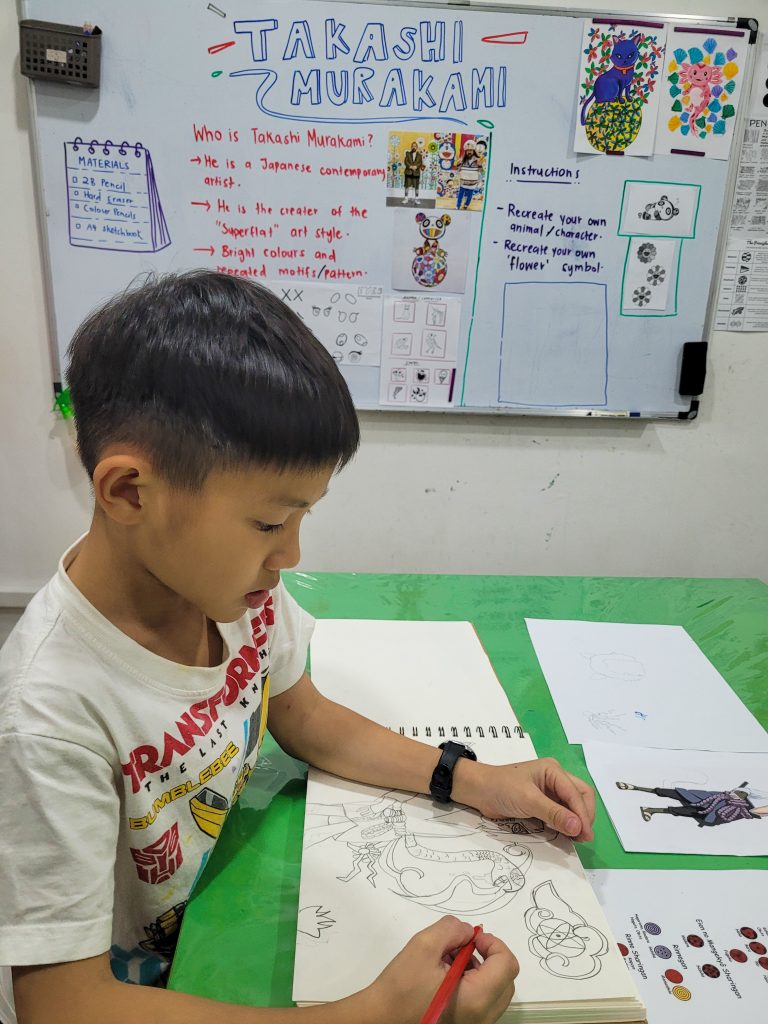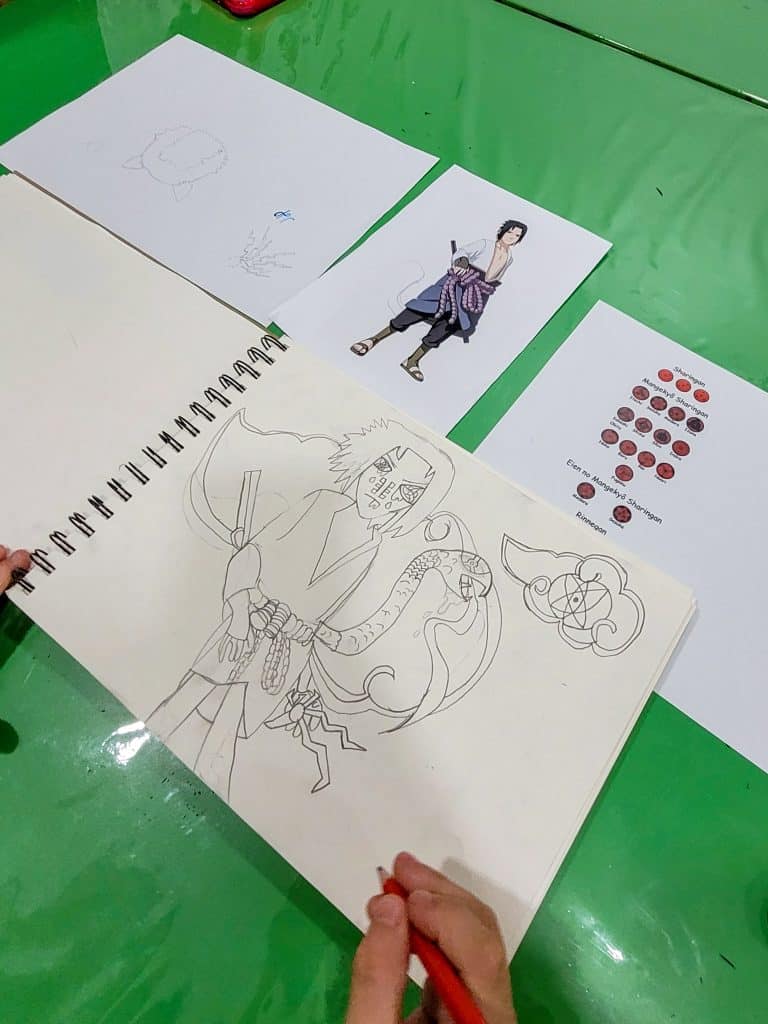 After sketching for the first lesson and learning about the artist, week 2 and 3 was to draw, paint and add more repeated patterns/motif. Small C truly enjoy this project as he could draw his favourite Naruto character and bringing his favourite character come to life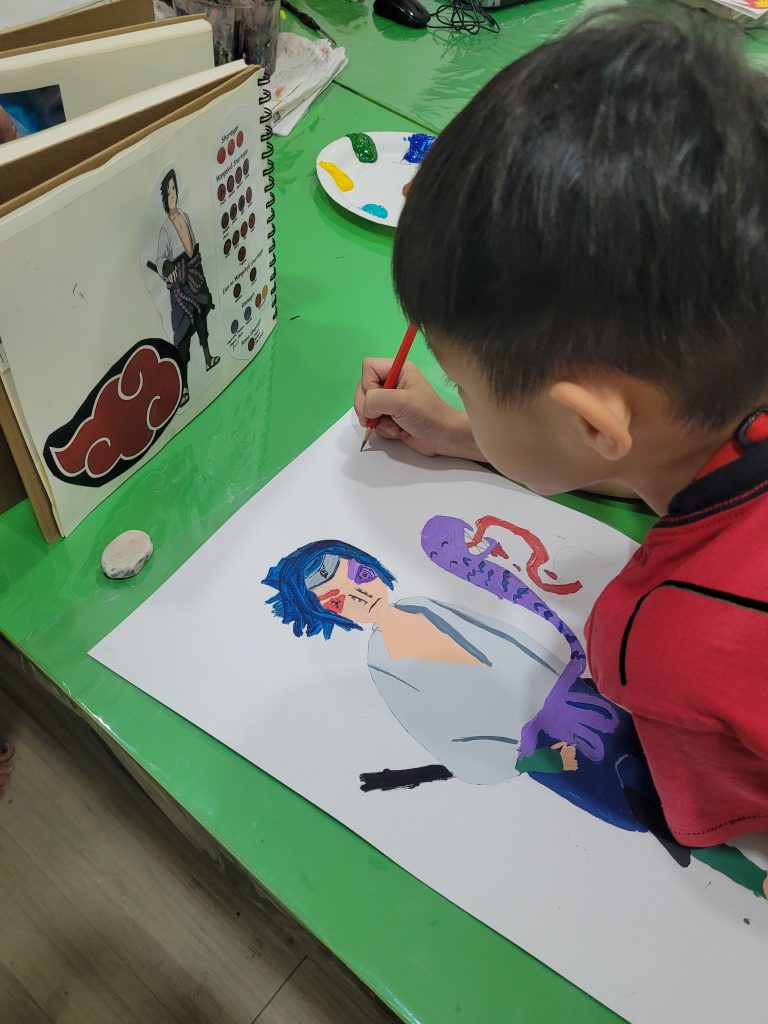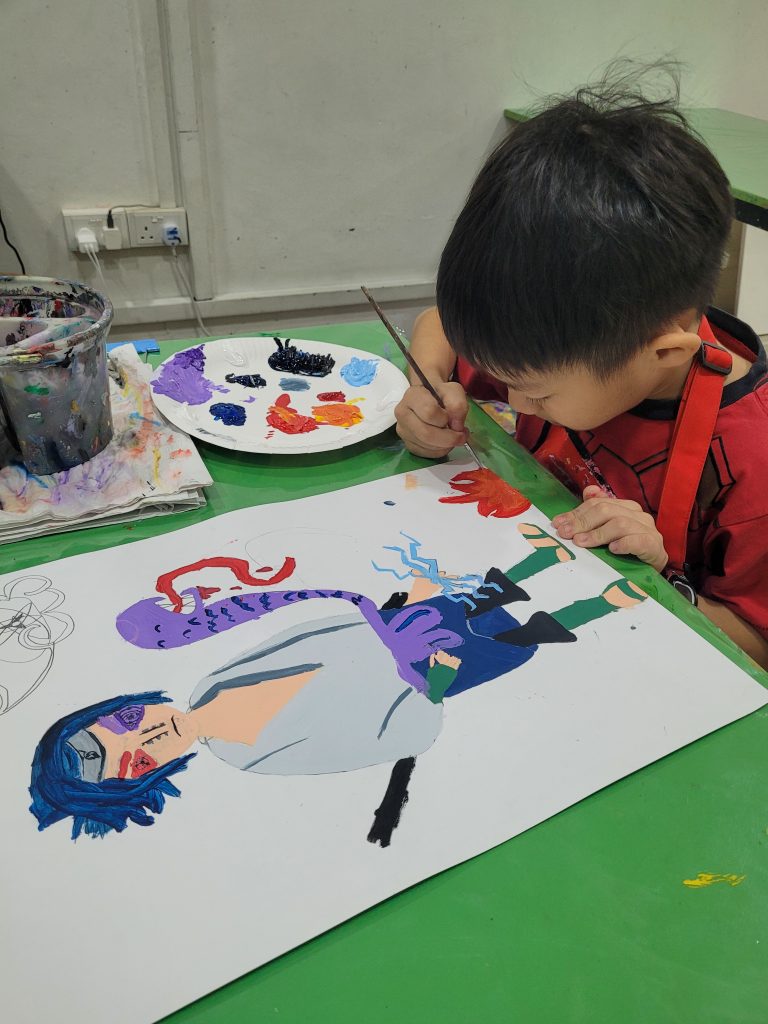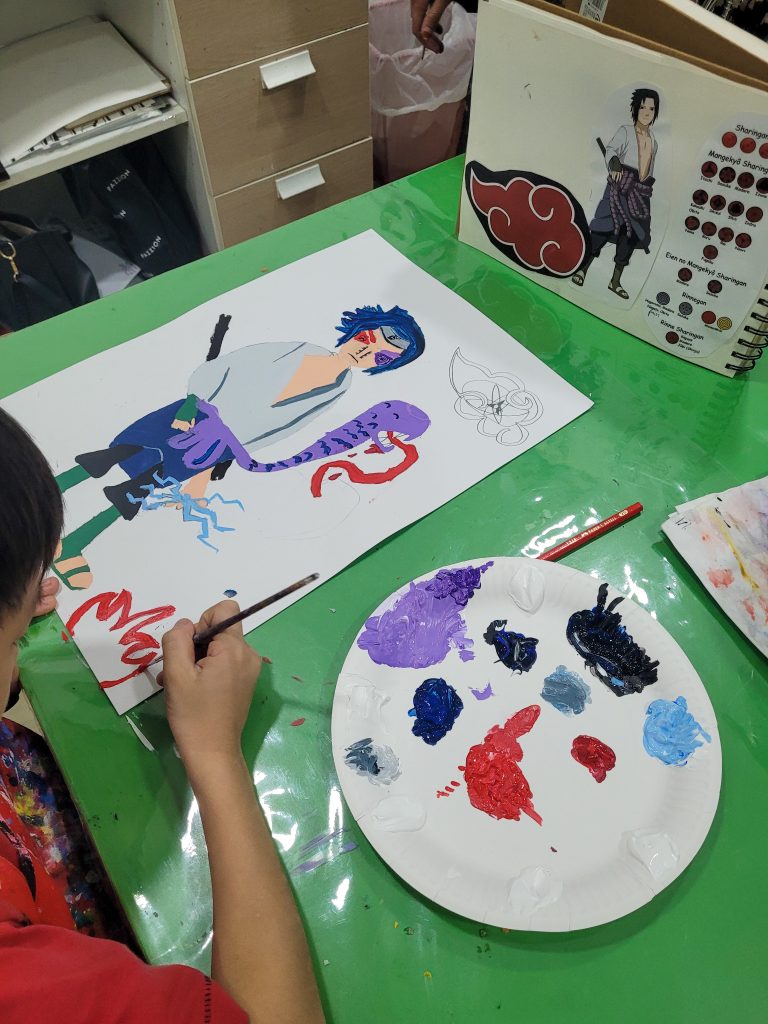 For the final week, are the finishing touches and also repeated patterns/motifs with more emphasis.
Small C truly enjoyed drawing and painting his favourite character  – Naruto and I loved how the teacher allowed him the freedom to draw what he enjoyed however, she was also mindful to draw inspiration from Takashi Murakami and incorporate it into small C's drawing. This art work will definitely be small C's favourite drawing as he finally drew something close to his heart. 
Do check out  Heart Studio fun art enrichment classes  for children as young as 3 and even to older kids who are building their art portfolio for DSA. There is the upcoming holiday classes too starting next week
1 Charlton Lane #01-04, Singapore 5396
(65) 6554 7563
Wed-Fri: 10:00am to 8:30pm, Sat: 9:30am to 6:00pm, Sunday: 9:30am to 4:30pm
Share the article