After 2 weeks break, small C couldn't be happier to be back at Heart Studio for another term. His weekly Sunday art classes with Heart Studio are undoubtedly his favourite class of his entire week (he does have quite many classes for a 6 year old, swim, badminton, Chinese, phonic and abacus, but all these do not give him the same joy as what he gets from Teacher Jay class at Heart Studio)
For the new term, the kids in Little Dali start with a 4-week project to the neighbourhood theme, something relatable to them. As with every new art project, Teacher Jay will introduce all the possible elements that you can find in a neighbourhood – roads, buildings, vehicles of different shapes and sizes. It was very interesting to see Among Us shaped buildings, animal shape buildings -all up to the creativity of the each kid.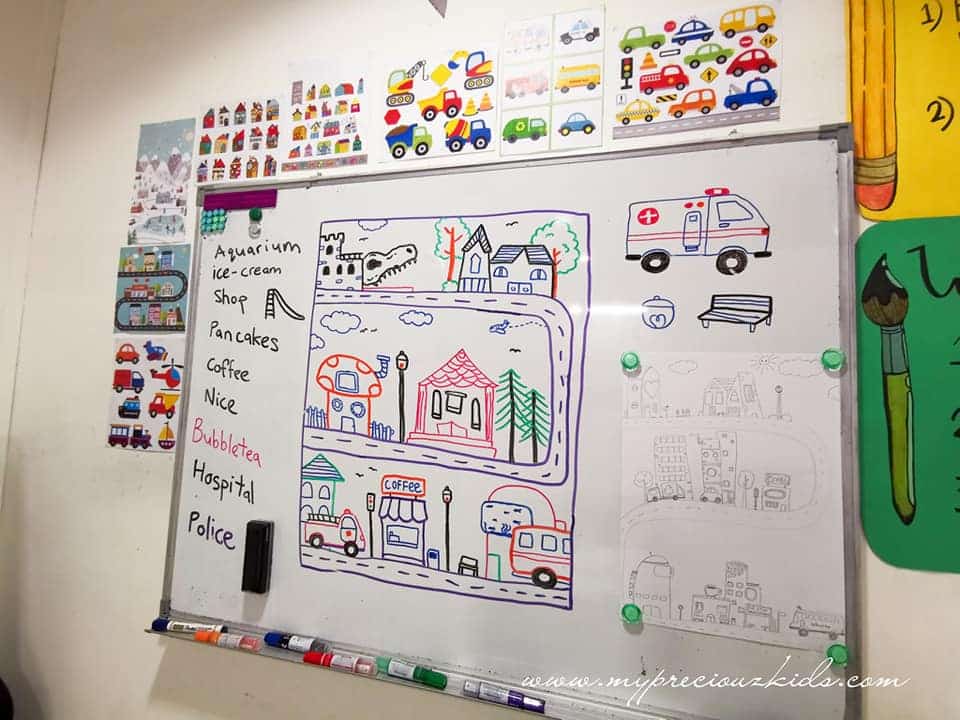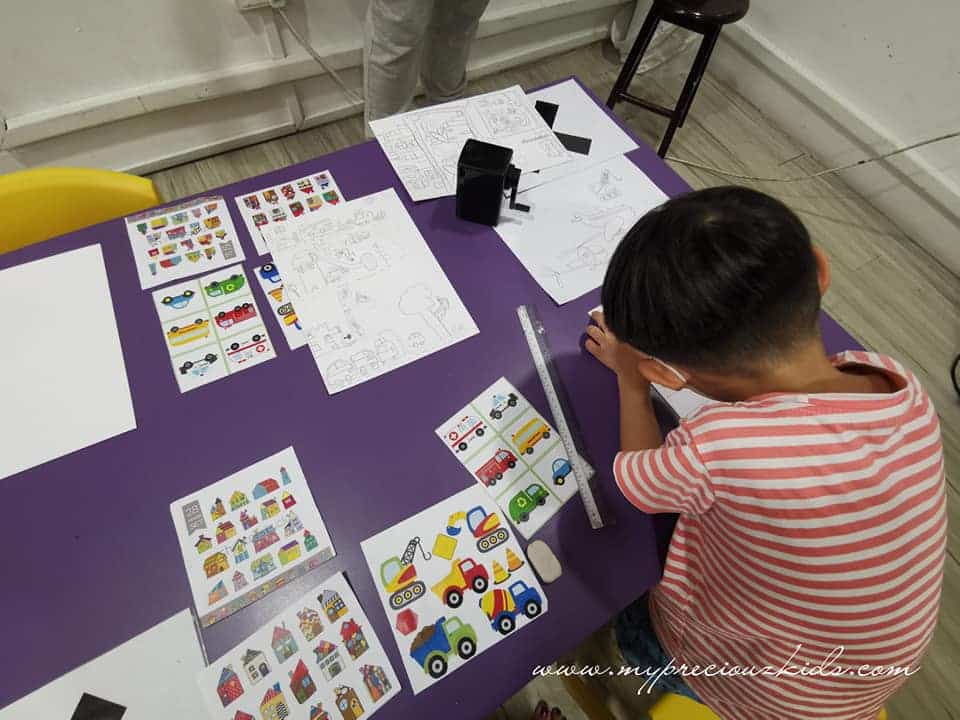 Week 2 is to put all the ideas and elements into the actual art paper. This time, small C is exposed to the use of watercolour as most time they use acrylic paints instead. Due to the smaller details, it is easier to paint using watercolour than acrylic for this artwork. As for the smaller details, small C uses marker to outline the details so that all his imagination will come to life.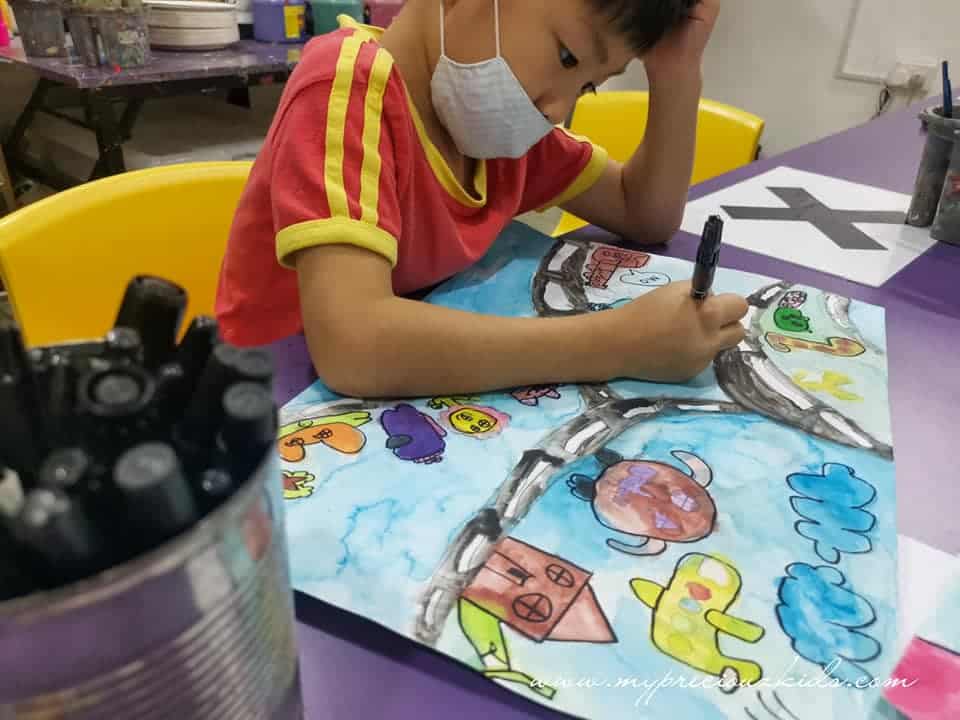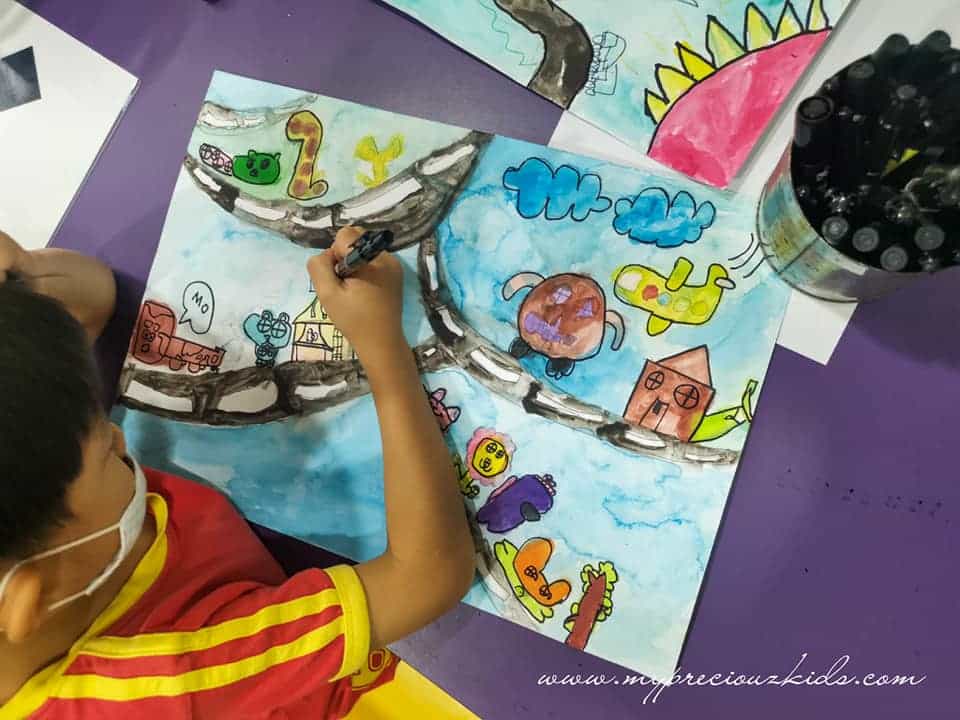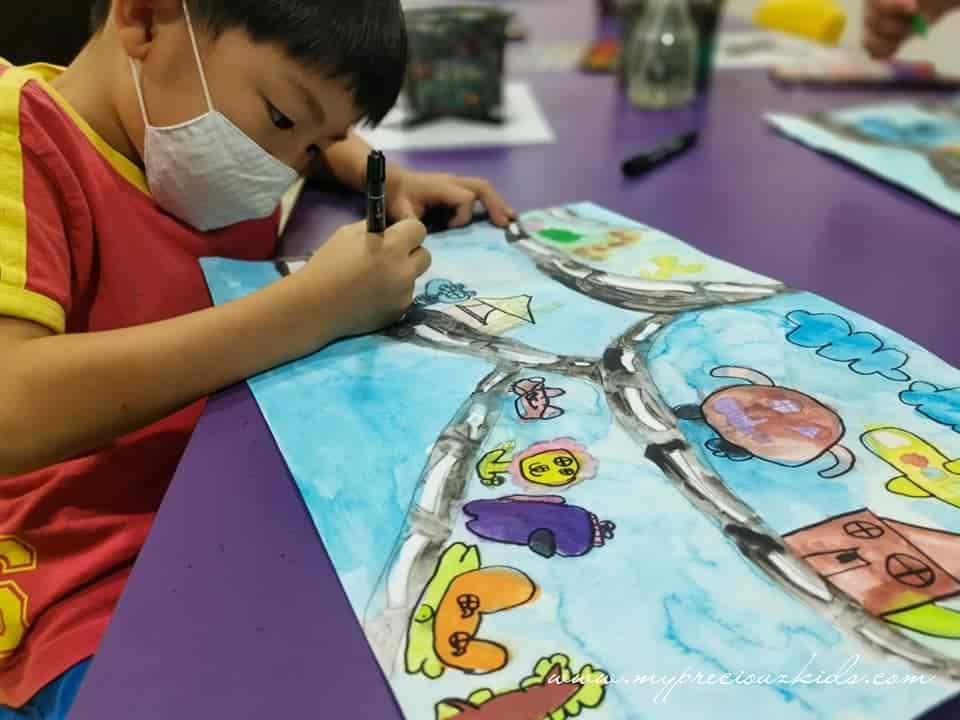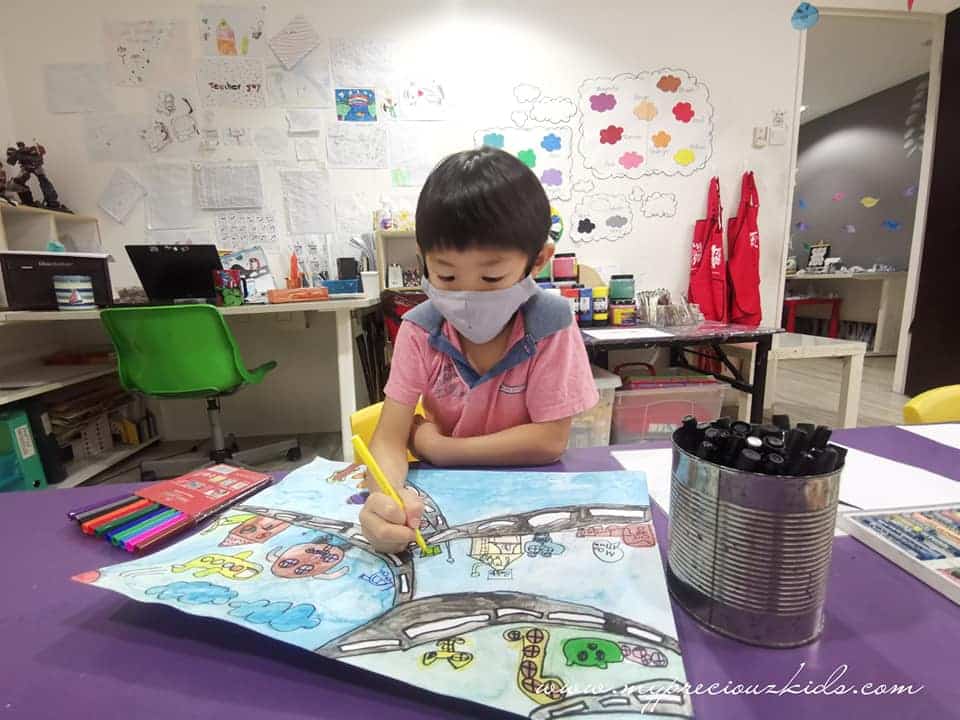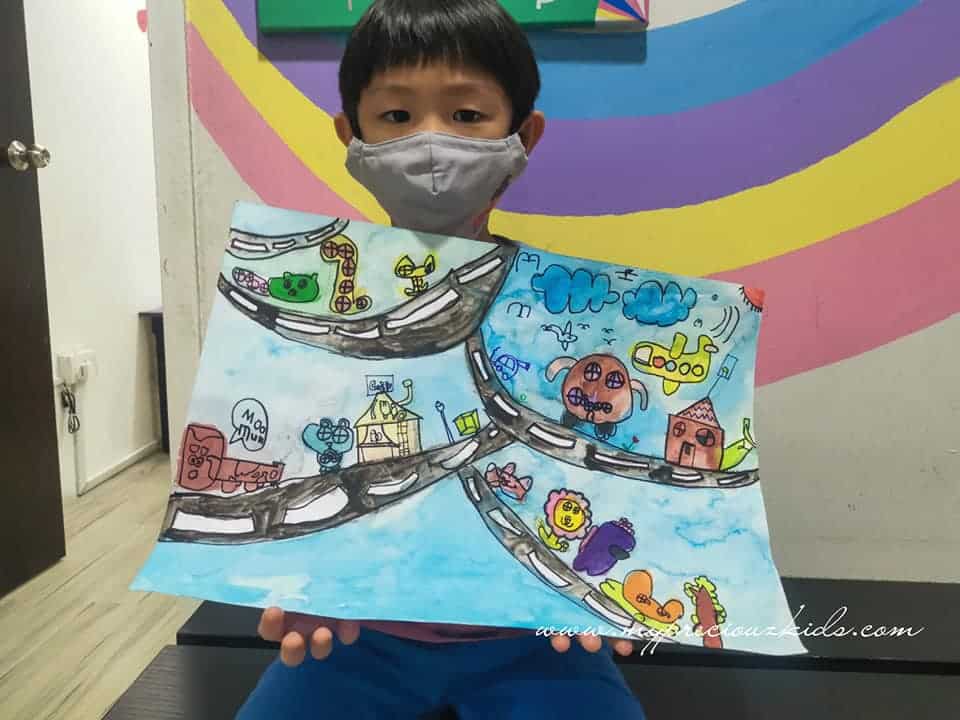 This theme may not be as interesting as the circus or the stacked burger, but this is definitely something closer to heart and more relatable as kids are love transportation especially, and having roads as base give him more room to expand on his imagination and creativity.
Almost 1 year update: In the blink of an eye, it is almost 1 year since small C start his journey with  Heart Studio since middle of last year and this current term is small C's fourth term! I still remember when small C started Teacher Jay mentioned that he was raw in terms of motor skills and maybe more suited for a younger class. However, given that Small C was able to focus in class and the small class size ratio, he was always able to catch with the older kids in class and draw and paint independently. I noticed that he has improved in his motor skills development and also his focus and concentration (though sometime he still chit chat with kids from his class). The most heartening to see him doodling what he has learnt in class during his free time. He is very much into art and drawing, so the art classes at Heart Studio  were able to truly explore and expand his interest and potential. 
Do check out  Heart Studio wholesome art classes for kids as young as 3 and you will know why this is small C's favourite class of the week!
Heart Studio
1 Charlton Lane #01-04, Singapore 539631
(65) 6554 7563
Wed-Fri: 10:00am to 8:30pm, Sat: 9:30am to 6:00pm, Sunday: 9:30am to 4:30pm
Share the article