Small C was over the moon when I managed to slot back his favourite class at Heart Studio  in the my kids' 2021 weekend schedule. He totally loved the first theme of the year, stacked burger!
Over 4 weeks for the first art project of the year, Teacher Jay will introduce all the components of the burgers and the kids will get to choose what ingredients they want to include in their burgers. I realised that the choice of ingredients was very much dependent of what they like to eat. I have seen a burger artwork with zero greens, hence I guess the kid doesn't like his greens. 
I am glad that small C was open to suggestion to include not just ingredients he fancies but some other that he does not eat ie onion and pickles for more colour variety of the entire art work. 
This artwork is different from the past as there are lots of cutting after the drawing and painting. After cutting out of all the ingredients, now it was time to stack them on a black paper/background and you see all the colours and components popped up! I think this is my  favourite Heart Studio art piece from small C now!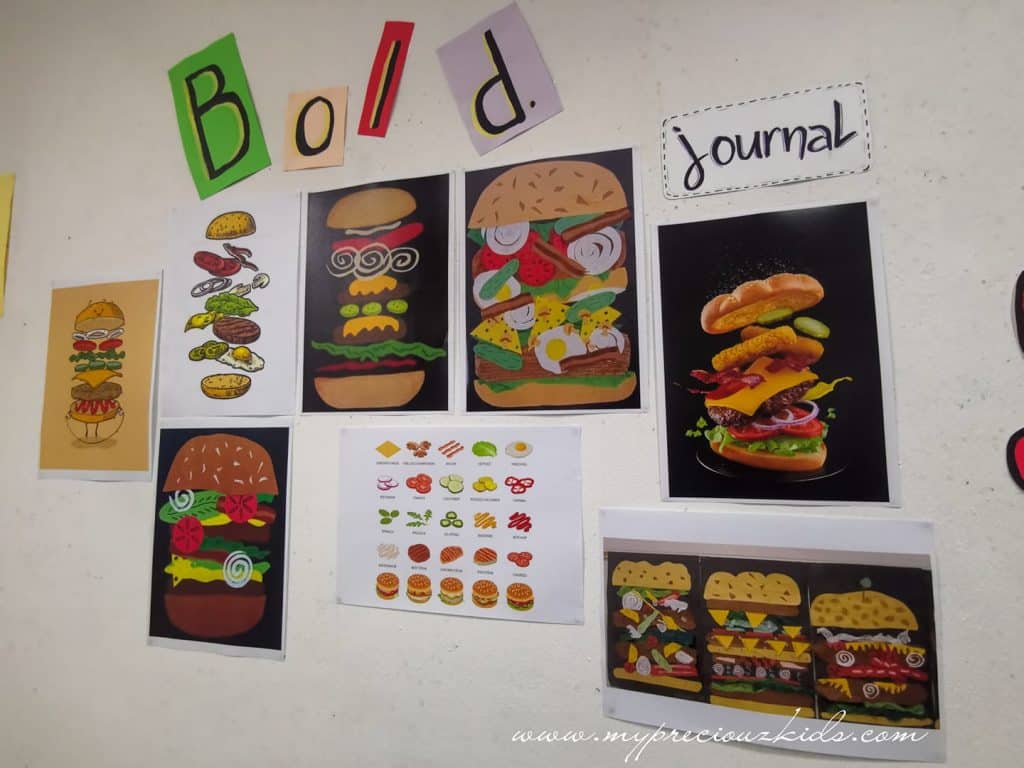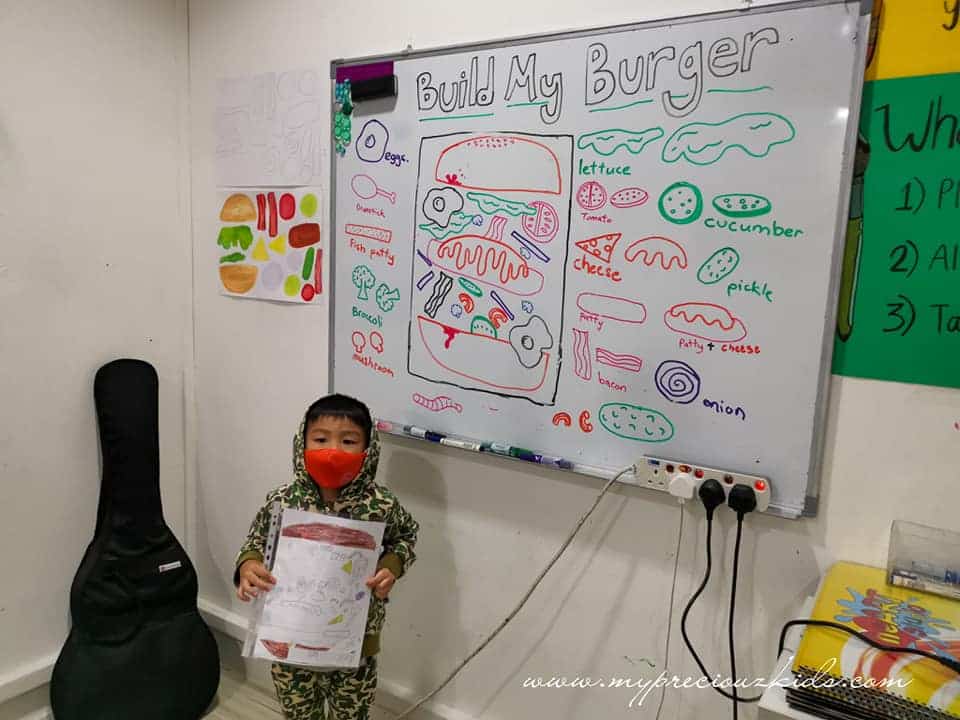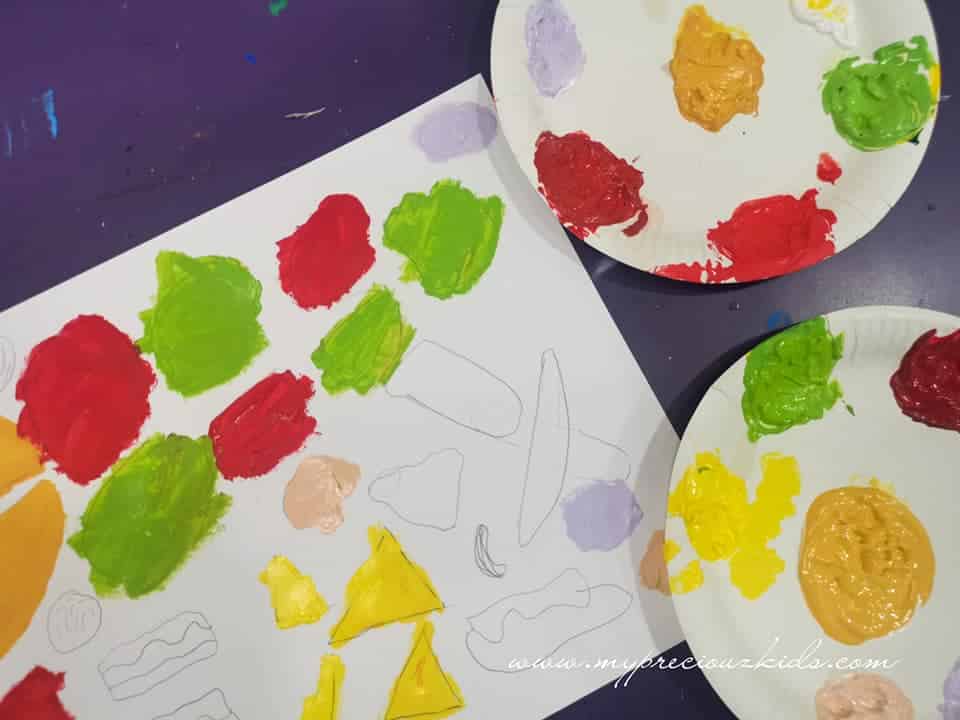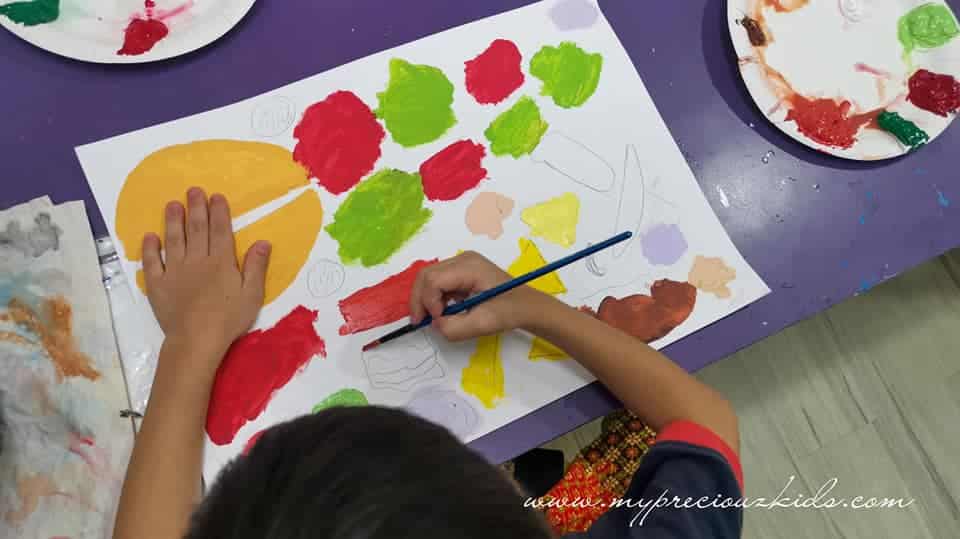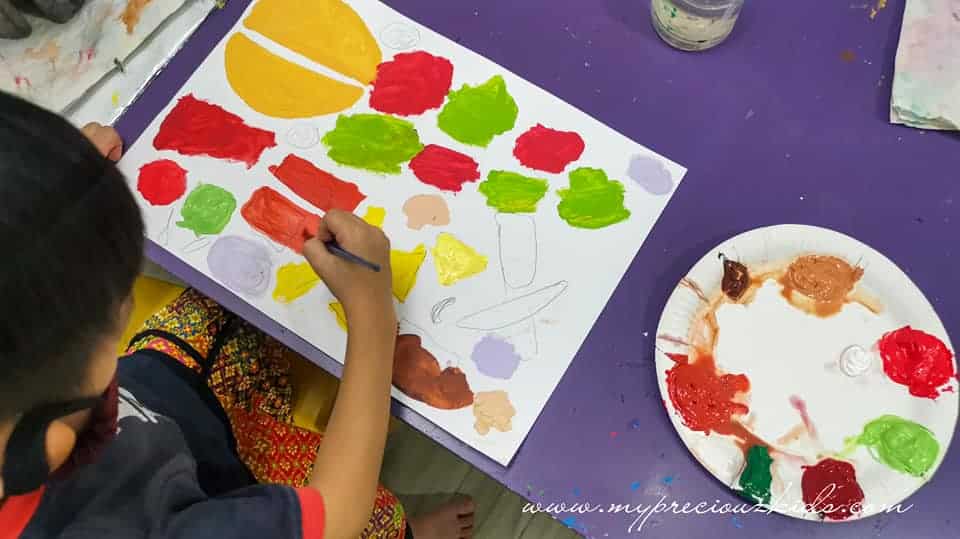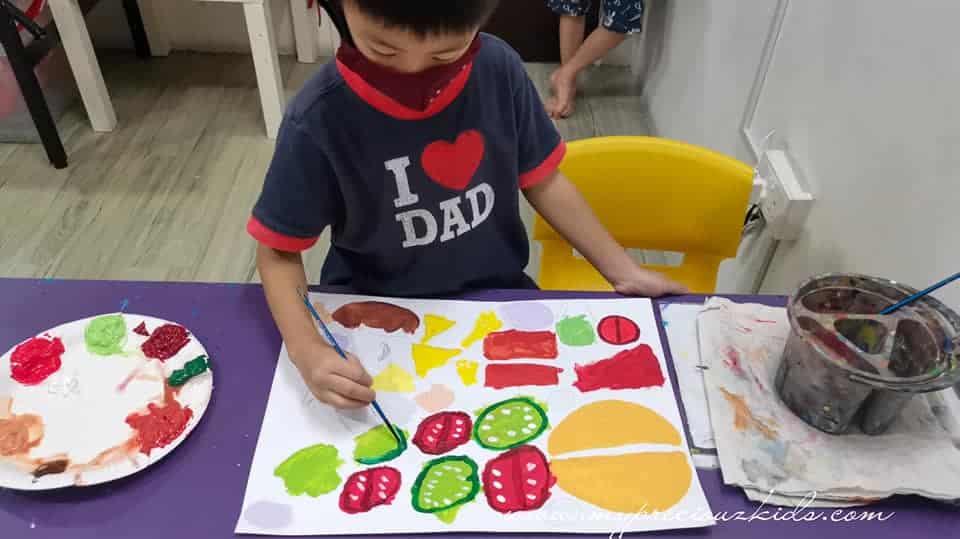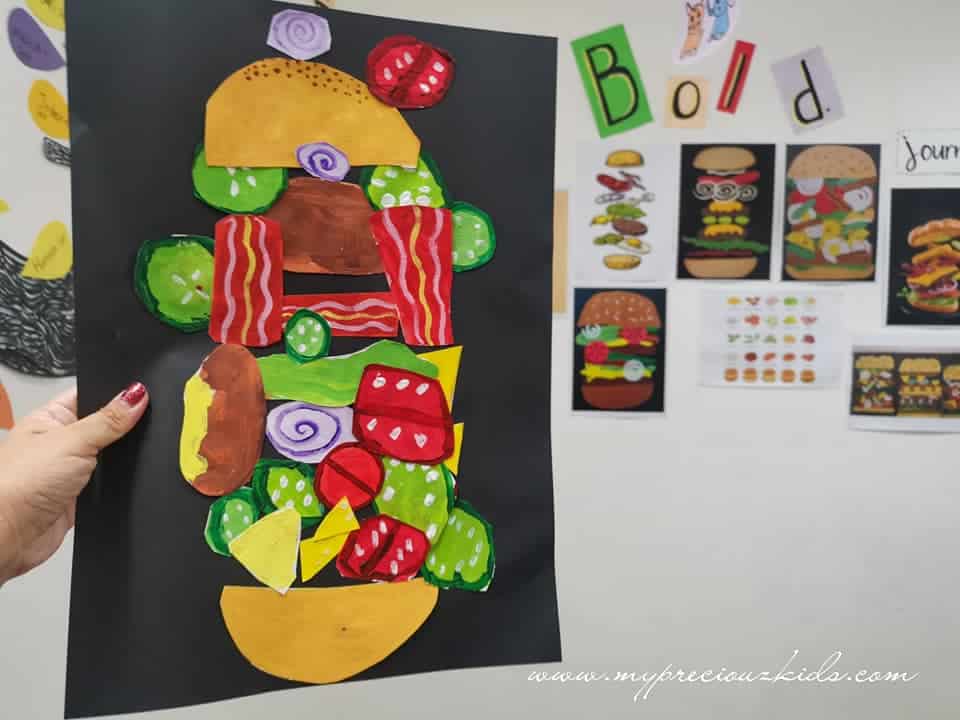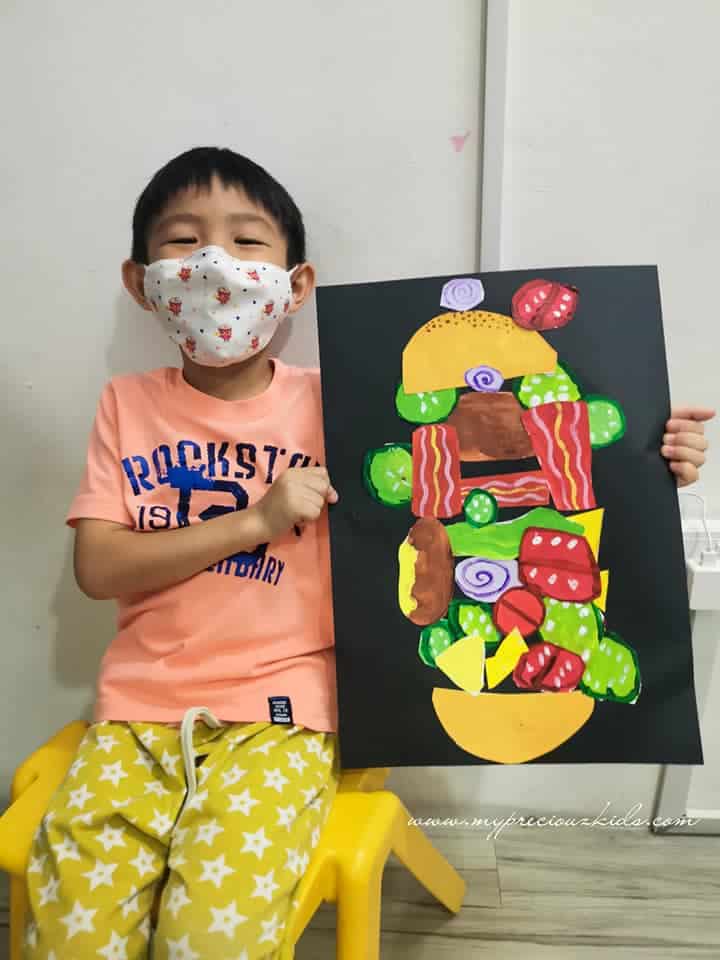 If you are thinking of adding an art class for your child, I cannot recommend Heart Studio enough as I can see a different small C whenever he is drawing and painting at Heart Studio . 
Heart Studio
1 Charlton Lane #01-04, Singapore 539631
(65) 6554 7563
Wed-Fri: 10:00am to 8:30pm, Sat: 9:30am to 6:00pm, Sunday: 9:30am to 4:30pm
Share the article