I know the whole P1 registration process may be daunting for many first time parents or even some parents with kids of a different gender going to a different school from the elder siblings. Coupled by the anxiety of having the child going through a new milestone, it is a mixed of feeling of excitement, anxiousness , sadness, happiness all jumbled into 1.
I know the p1 registration will start in less than a month time and for many it is a daunting process if there is no affiliation etc, hence by virtue of calculated distance and some strategic play. I went through the same process two years ago with big J and it was an experience I do not wish to relive. That said big J did joined the school of my choice which was a co-ed school which makes it easy for big C this year round. I will not dwell on how to choose the correct school and the whole registration process is very much based on judgment and luck. Let's put the mixed feeling aside and do the fun stuff!
Hence I have decided to spend time this time round on a blog on all the things you need to know to prepare your soon to be primary 1 – ie the fun part , ie the part where you can source for functional and fashionable stuff for primary school.  I target to launch the blog post after the p1 registration but there will be reviews from now onwards on things which you may need for p1 (or to prepare for p1). Do drop me an email or PM on my social media if you are keen on any particular item and I try my best to include them in.
Kicking things off, would be name label  for school by Stuck On You! There are many ways to label their belongings – stationery, books , water bottle, lunch box, clothes, shoes etc. The most primitive method will be just plain old marker/pen. Some will customized name stamps or purchase label makers. It is a personal preference but I am biased as I loved name labels. It just makes my day to see my belonging labeled with fancy stickers and good quality ones that doesn't peel off easily.
There are many name label supplier in the markets – locally and also from overseas and Stuck On You has got to be the one with the prettiest design – boys or girls.
I came to know that Stuck On You is an Australian label that is currently found in 15 countries and have been operating for more than 20 years, hence labels ordered are printed in Australia as well.  Their current range includes clothing labels, bag tags, shoe labels, height charts and the most popular has got to the their name labels. Even though Stuck On You are currently operating in many countries, all their designs are still created in-house at their headquarters in Geelong, Australia.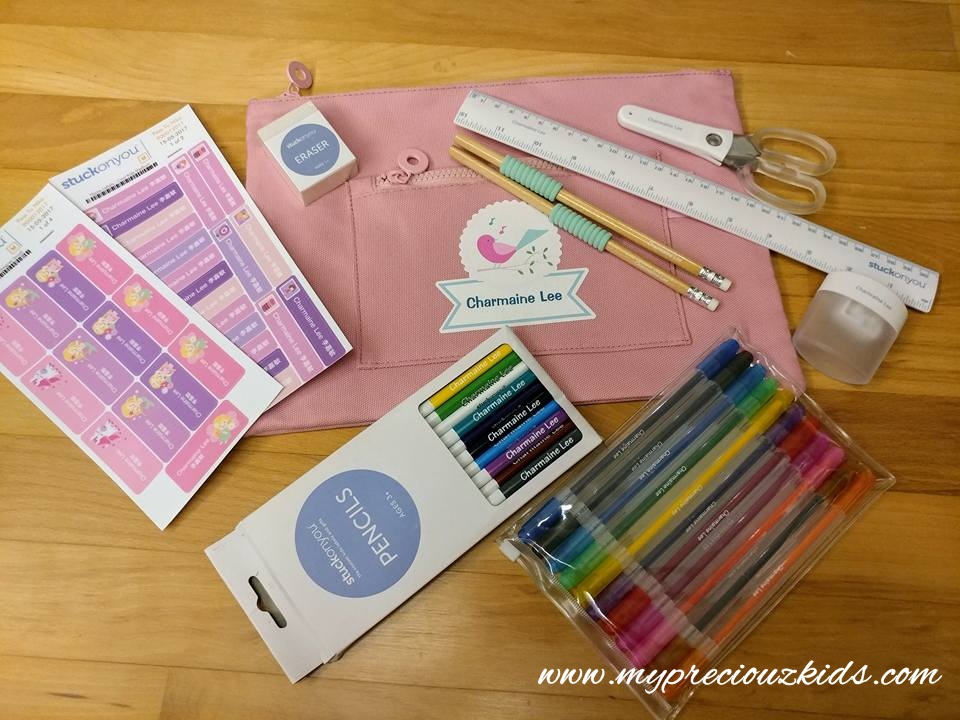 Name labels
Their name label range comes in a variety of sizes – large, medium, mini, small, dot. Design wise, it can be classic designs to very fanciful designs. For those who are looking at more fanciful name labels. Do check out their Gelati range or their kids designer range. As you can see, the designs are all so pretty that big C took some time to look through it.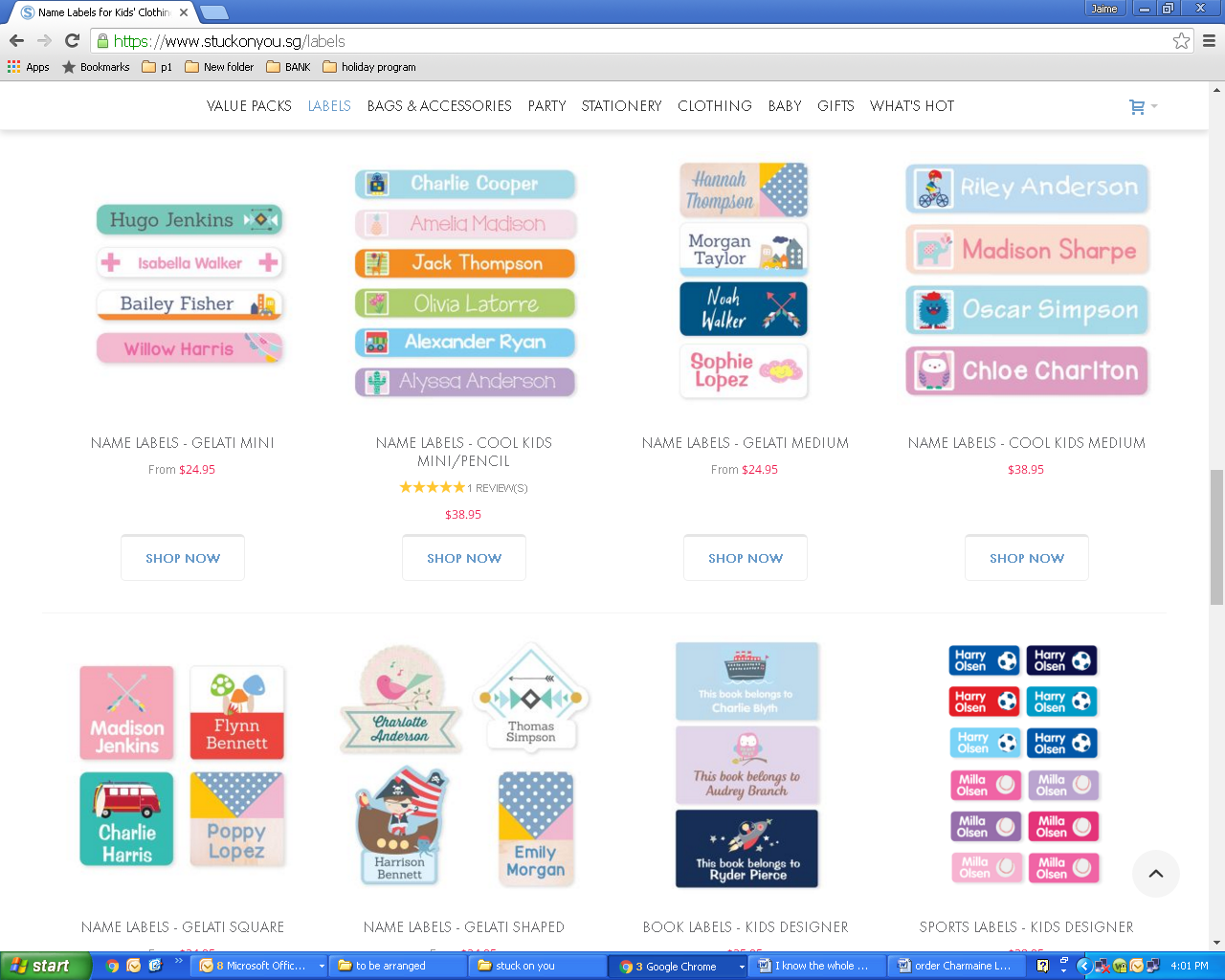 I actually show big C the designs that they have and to no surprise she choose this. She is all pink and purple, fairies and princesses.  Their website is catered to instant preview of name, colour and design. So you can get to see how it actually look like even before printing.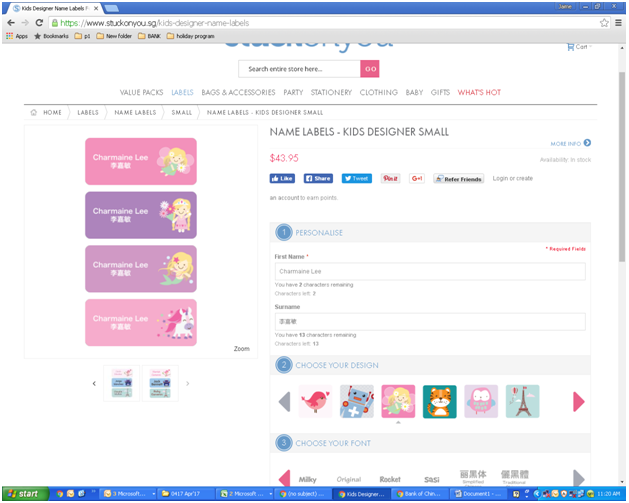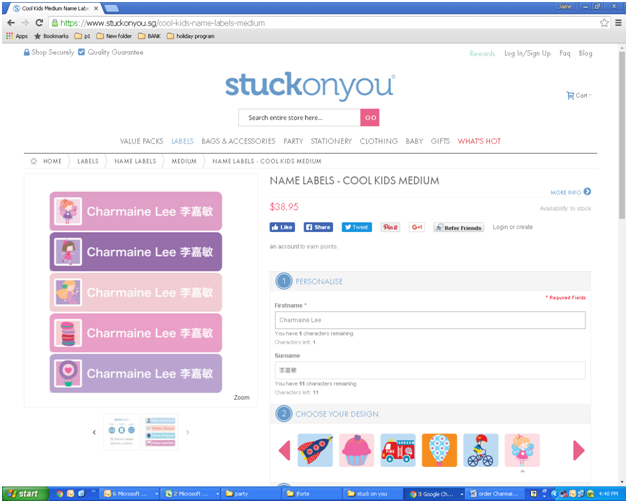 Based on my previous experiences, as I would need the Chinese name, I would need large/medium to include both Chinese and English name together for her Chinese text books. There are many font designs to choose from, but if you need to add the Chinese words, then you will be limited to choose the  simplified chinese font
Those who wants to get a range of name labels including shoe labels and clothing labels can consider their value packs which gives greater value. https://www.stuckonyou.sg/label-value-packs-1
For this round, I have skipped the iron on clothes label and shoe label (they are useful for childcare but not so for primary school) as I did not utilized it much during big J's time.  So I will only concentrated on getting name labels to labels textbooks, belongings, lunch box etc for this time round (a bit wiser with prior experience). Well, from experience you do not need to label everything with name label. For exercise books, you can also write in pen/marker.
The name level comes in different design and colour scheme for 1 design, ie you dont get 20 similar labels.  There are a variety in just 1 pack of labels –  and you can choose the colour scheme of the labels too and view them before ordering.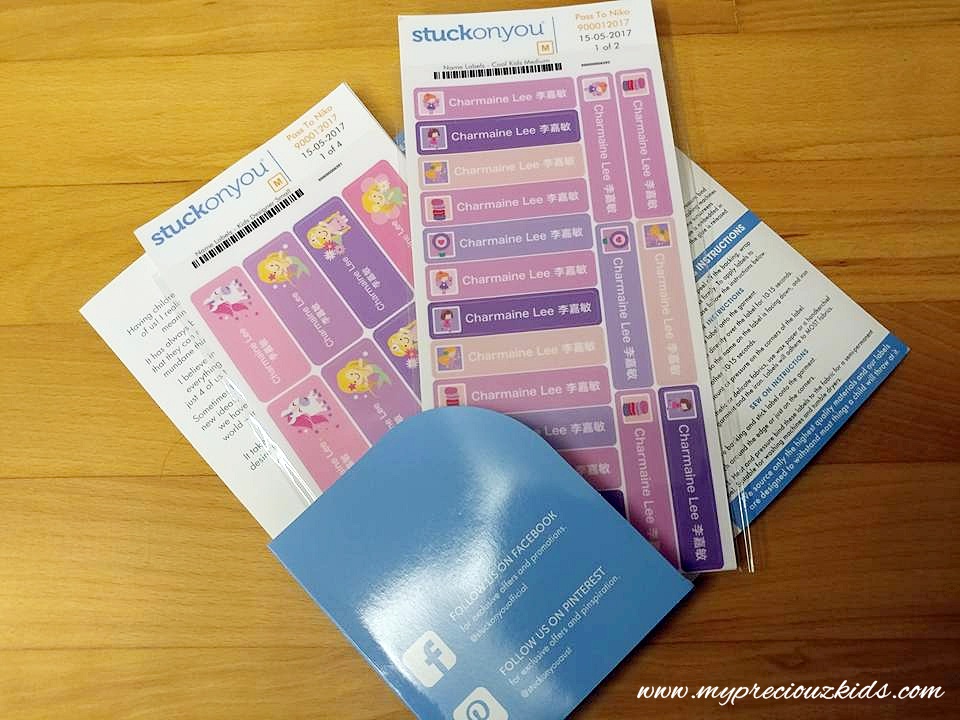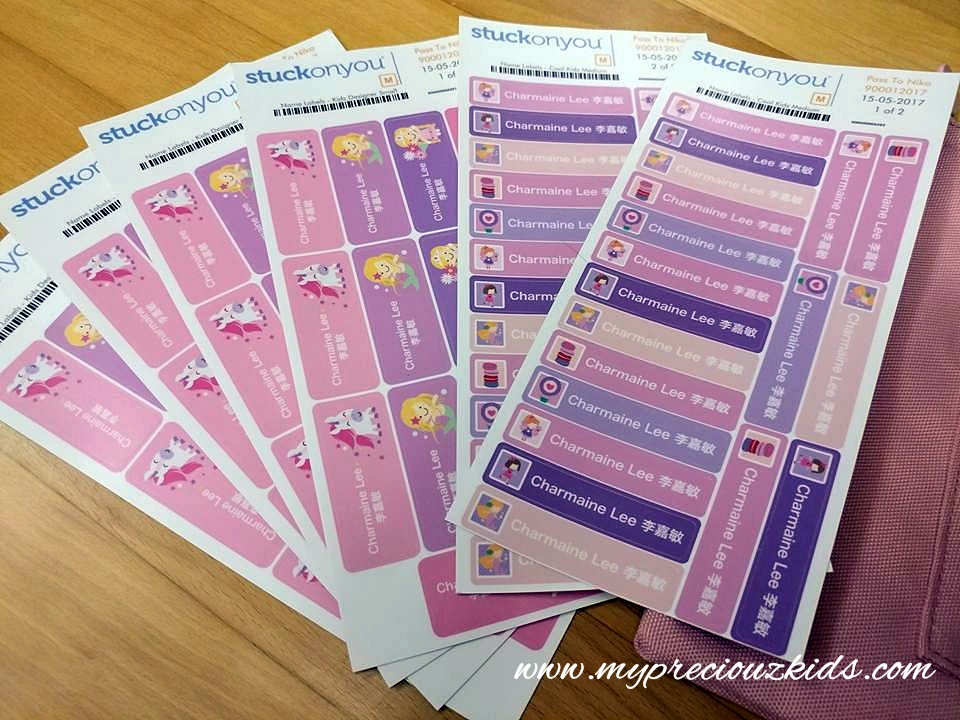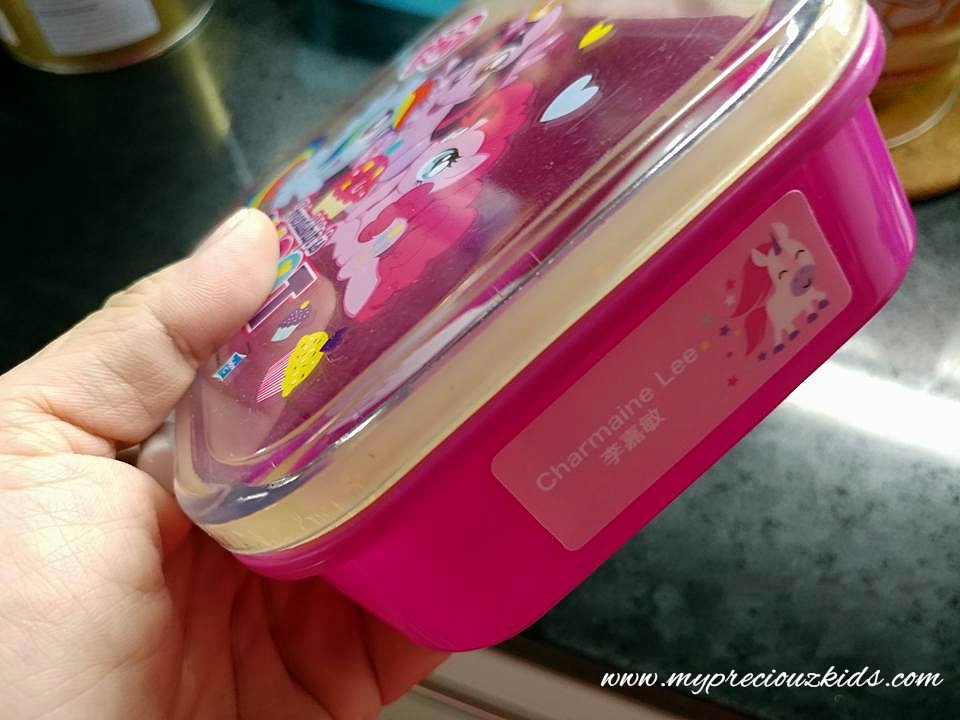 Stuck on You proudly offers a 100% Guarantee on the quality of their labels. If during the first 3 months of your order you are not happy with your labels, they will gladly reprint them for free (Limit one reprint per customer)
School kits
As I was browsing through their website to check out their wide range of very pretty personalized products, I accidentally came across their school kits  which I thought was perfect for big C too! . The school kit includes a personalized pencil case, 12 personalised coloured pencil and 10 personalised felt tip marker, 2 HB, sharpener, eraser, scissor and ruler.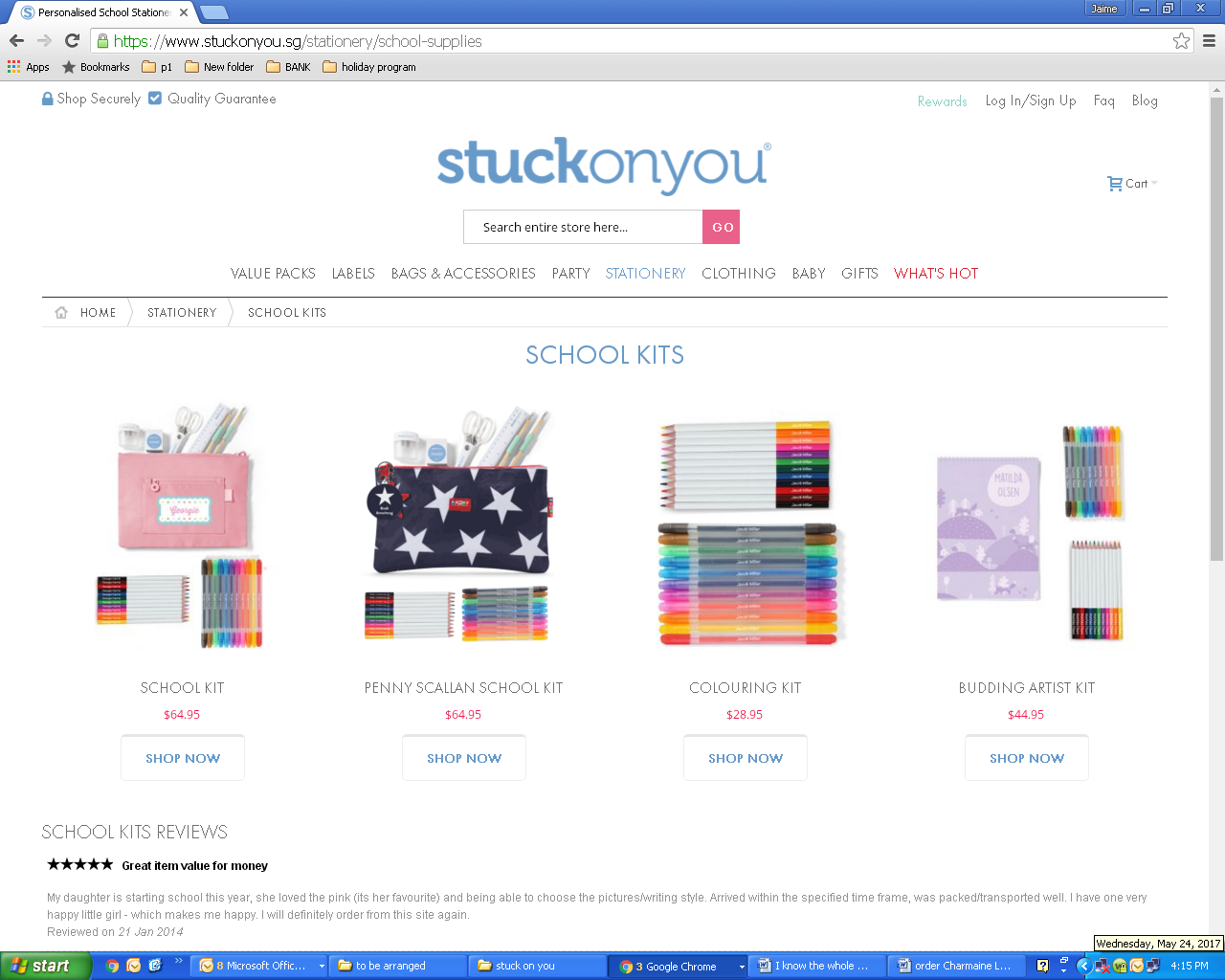 During big J time, I did try to label the pencil with mini labels in my feeble attempt so that the boy doesn't lose his belonging. But boys being boys, I gave up in labeling them after a few attempts. However, I am complete trust in big C being a girl and the most responsible child in the family she will take good care of her belongings.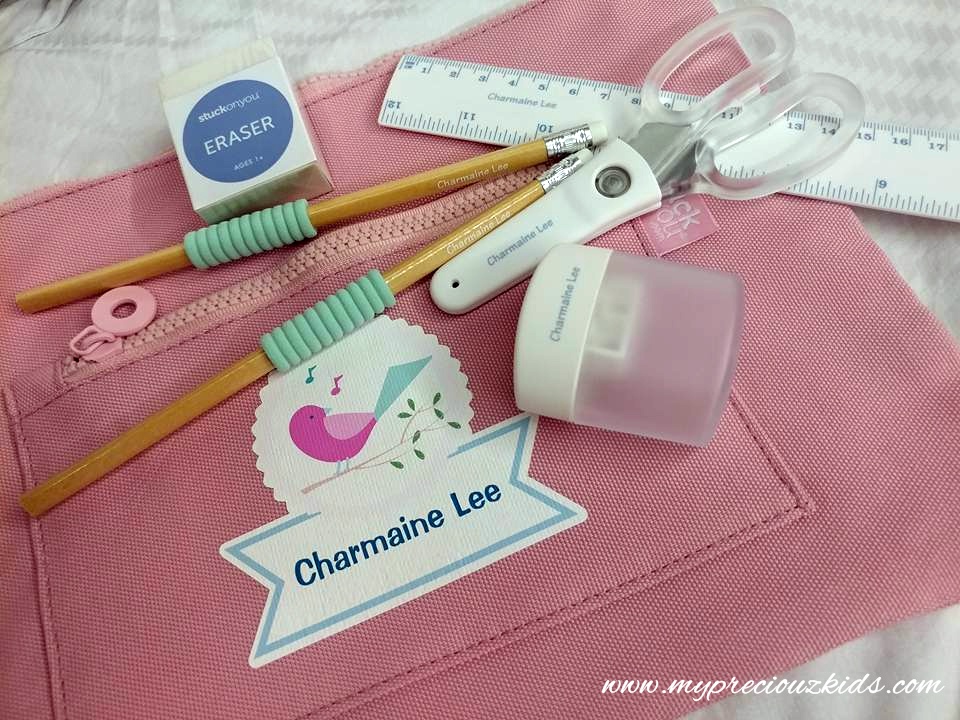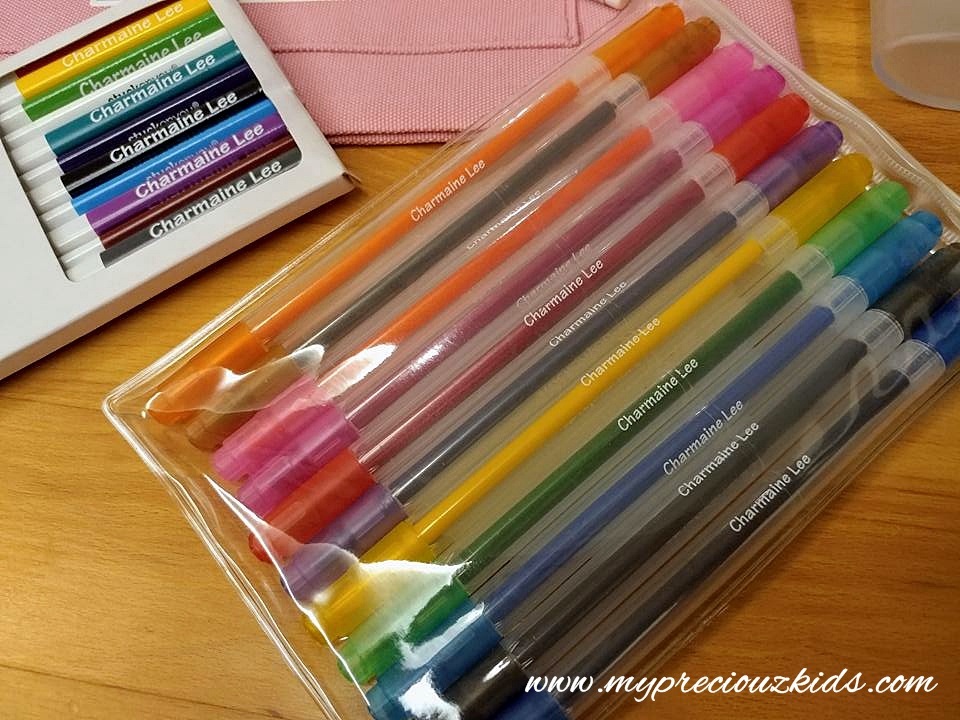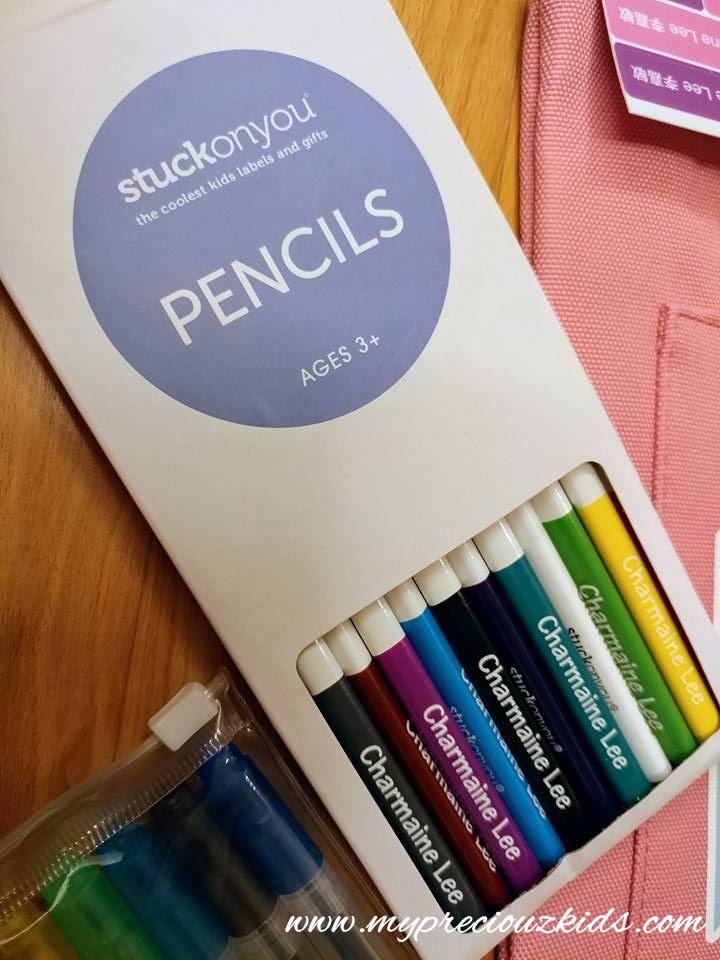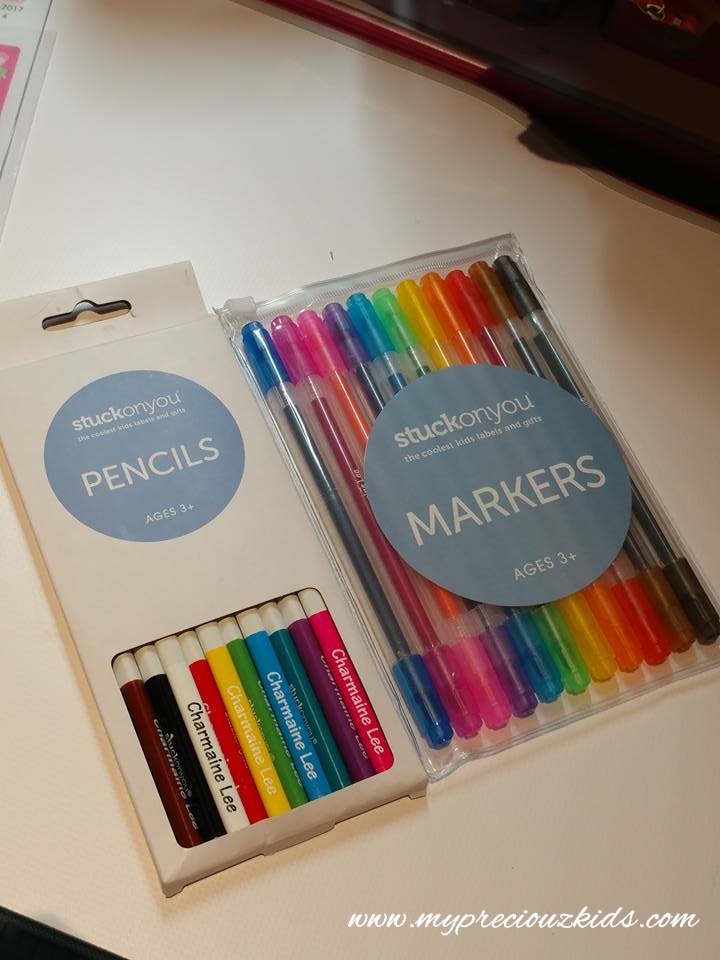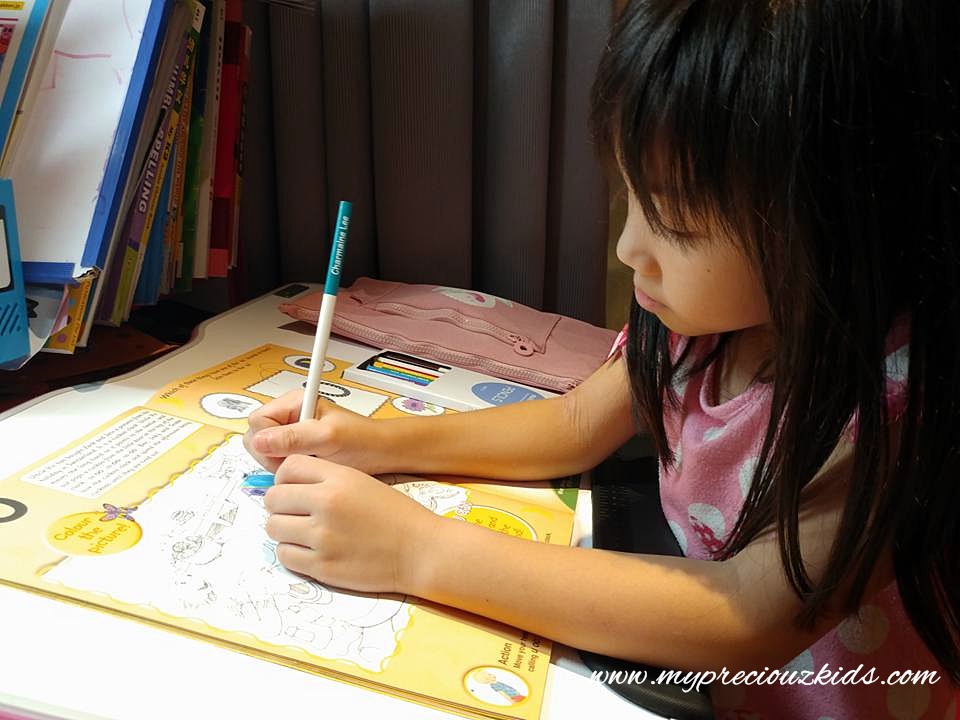 I believe this is a best school kit to start her primary 1. This may not be something that you absolutely need for your child, but if you looking get a personalized gift for a primary school going kid, this is just perfect and very useful too!
Just a tip, some school teachers do not encouraged fancy stationeries like those pop out pencil cases that Smiggle carry as it creates "distractions" in class as the other kids will gather to "try out" the fancy stationery. Hence, I prefer that it is more functional and less fancy. This school kit comes with a zipped pencil case which is my preferred kind of pencil case as its light weight and if it ever dropped on the floor, it will not get spoilt so easily.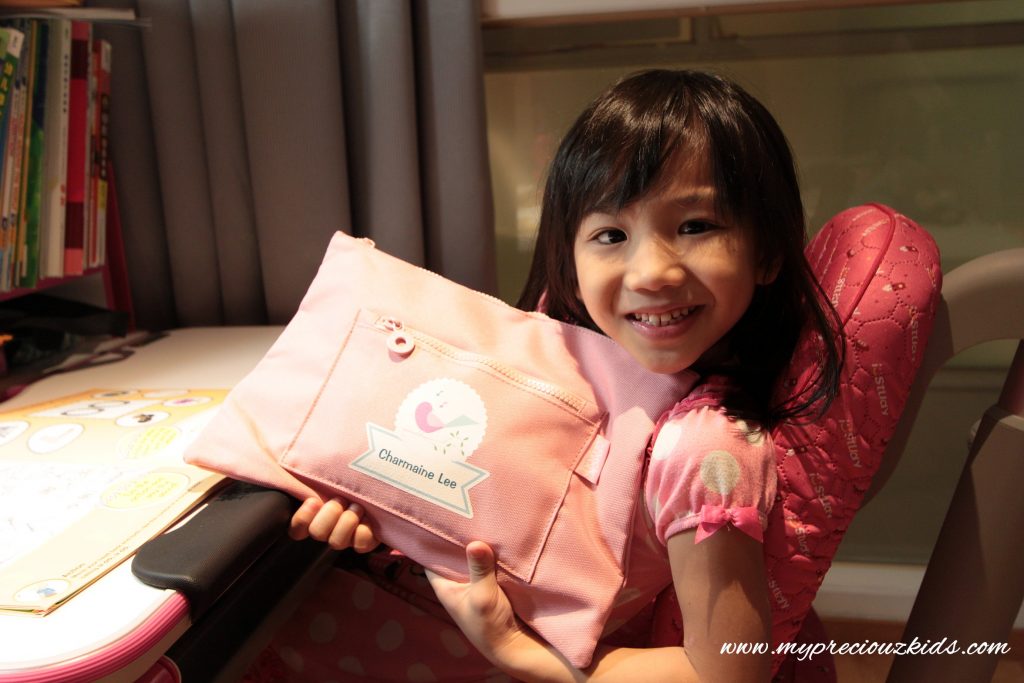 If you are ever at lost at buying birthday present, one of the best personalized gift are actually name labels or even the school kit! Stuck On You also carries a range of personalised backpack and lunchboxes too! They even have a range of baby gifts from personalised rompers to name blocks perfect for baby showers! As a mum,  I would love to receive such pretty personalised gift too!
Stuck On You
Giveaway
Stuck on you has kindly sponsored 3 x SGD30 e-voucher to 3 lucky readers which they can redeem online.
1. Liked FB pages of mypreciouzkids.com and Stuck On You
2. Followed mypreciouzkids and Stuck On You on Instagram
3. Repost this visual on IG(tag 3 friends (on my IG post, one tag per comment) with hashtag #mypreciouzkidsgiveaway or liked and share this FB post (tag 3 friends).
Please keep your Instagram profile public or the Facebook shared post public (as indicated in step 3)  in order to qualify so that I can locate your entry or BOTH to double your chances of winning.
I will be picking the 3  lucky winners using random.org. The giveaway closes on 9 July 2017 2359pm (Sun) (2 from FB and 1 from IG).
IG winner : sunbubble
FB winner: Jingrong Loh and Sonia Tsen
Disclaimer: This is a sponsored post.  No monetary compensation was received. All opinions are my own. 
Share the article