In this day of age of modern technology, we often forget the human touch and the simple act of sending a physical gift to bring relationships closer and create lasting memories. This was what I got, a beautiful memory as I celebrated my 14th year of motherhood as I received these lovely gifts, consisting of a lovely   Abundance Fruit Hamper  ,  Freestyle Fresh Flower Bouquet  and table arrangement from GoldenGift.sg  just in time for Mother's Day. 
If you are looking for a special gift, hamper, flowers, etc for any occasion, check out GoldenGift.sg  range of gifts, hampers, balloons. They offer a one-stop gift solution from floral bouquets, hampers, potted plants, table arrangements with add on options such a chocolates, cakes, alcohol, etc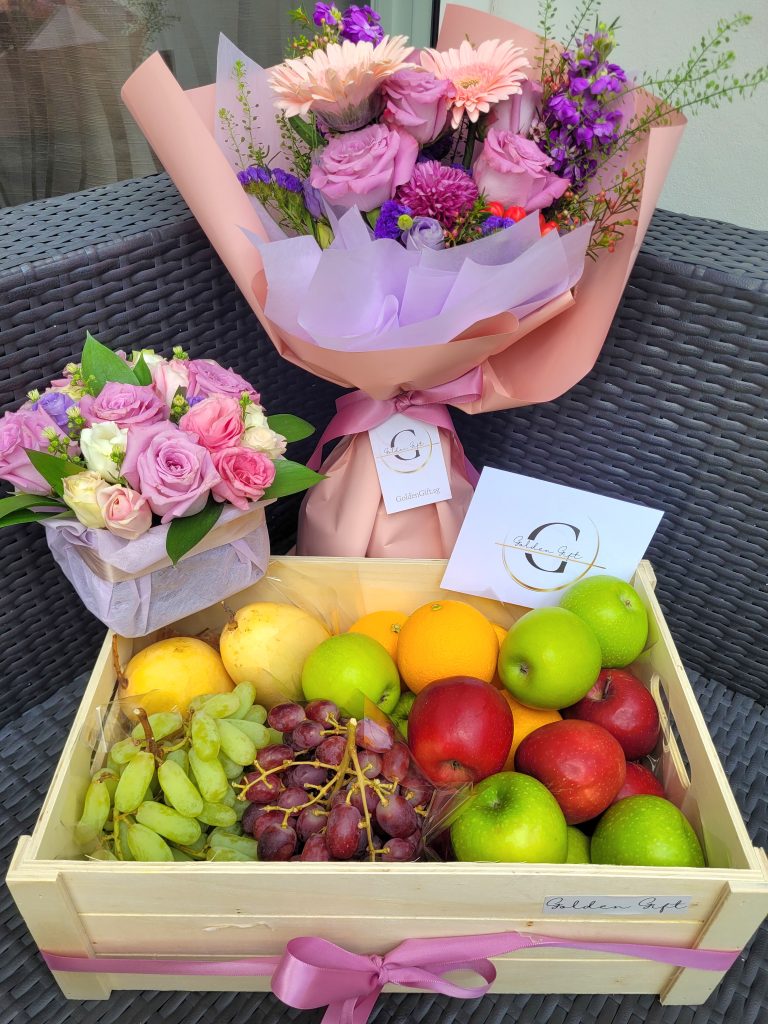 I totally love the floral arrangement done for me, you wont be able to find the exact same design on their website, as this is a Freestyle Fresh Flower Bouquet . All I did was to tell my preference of flowers -roses and gerbera and colour theme – pink and purple, I was totally floored by the final arrangement – look at the mix of colours and blooms.  I know that flowers will wither and die and they do not last forever, but I came to realise that a floral bouquet is always a sweet gift to celebrate little milestones / occasions/ birthdays/ anniversaries and the list goes on – and this time,  I received it in time for Mother's Day – my 14th year of motherhood.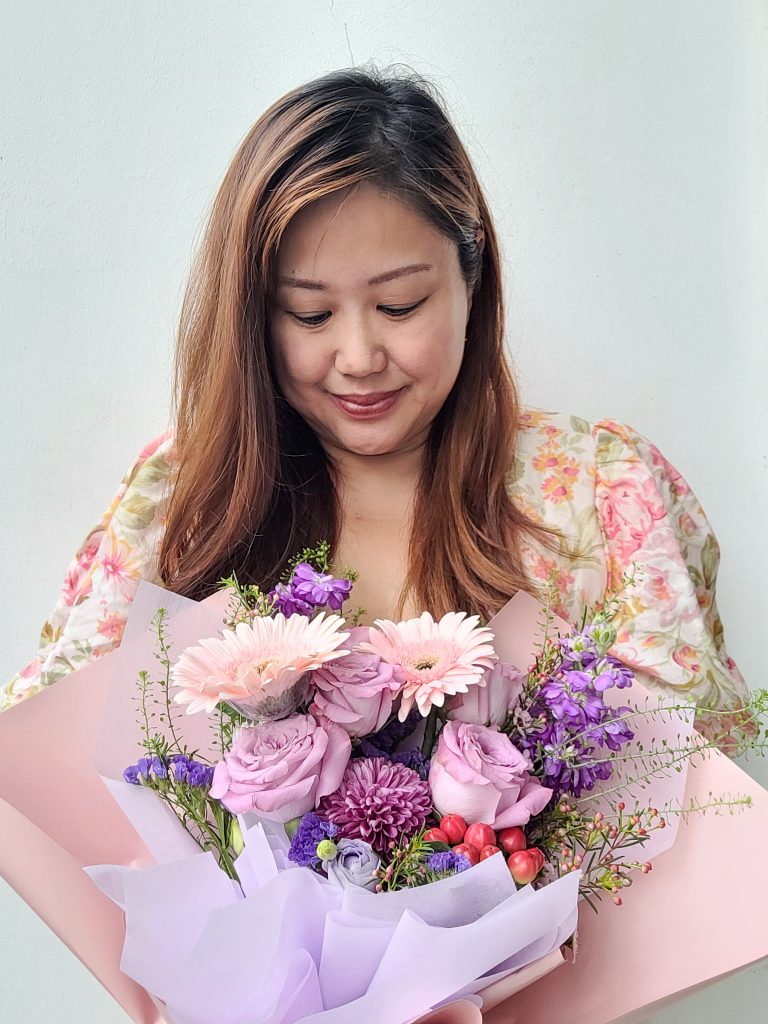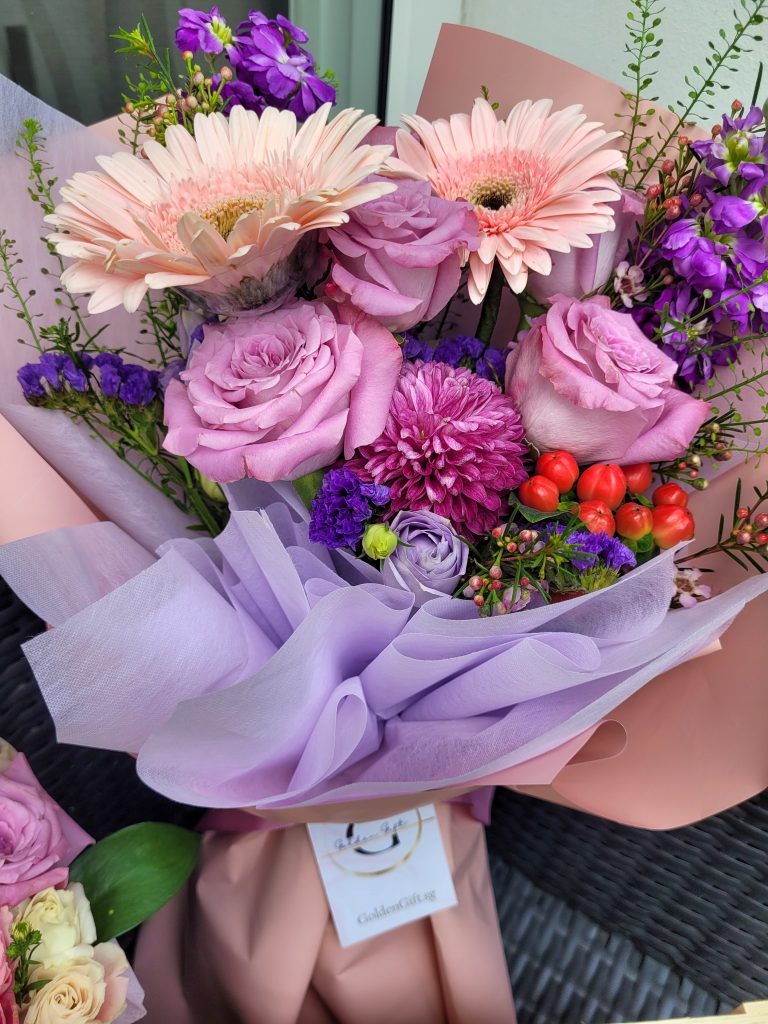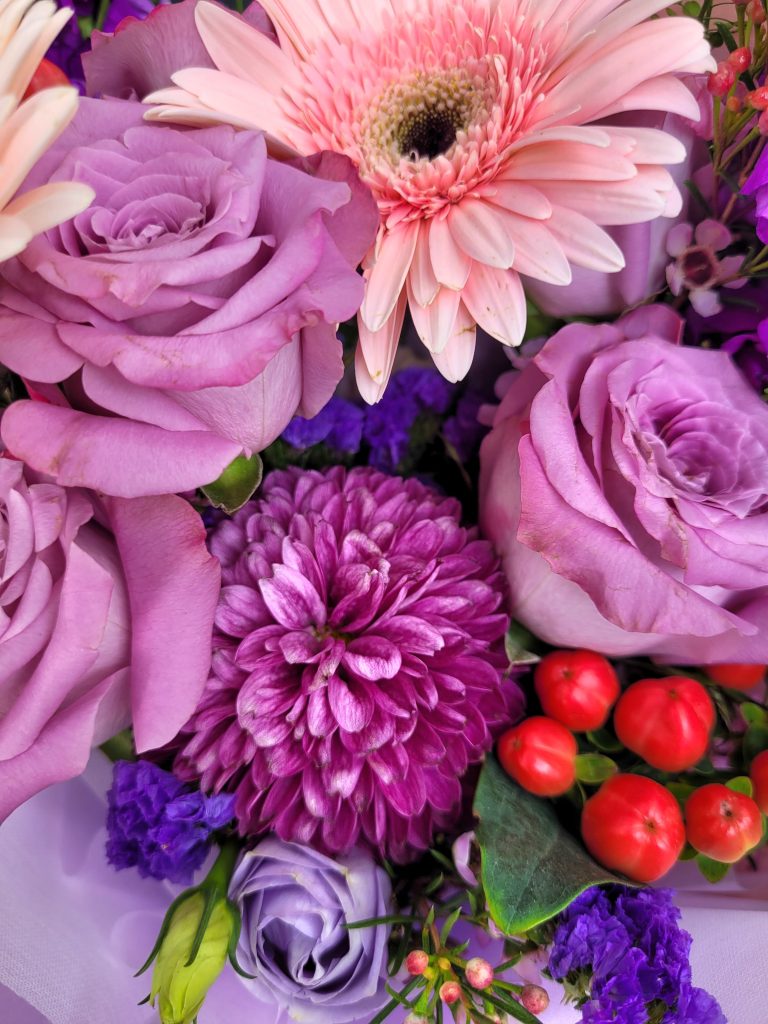 I think it's really nice to receive a fruit hamper like Abundance Fruit Hamper  for a change as it can be consumed by the whole family especially my kids are big fruit lovers (in fact they were happier seeing the fruit hamper than the flower bouquet) This hamper consists an array of fruits – apples, oranges, grapes, mango, just looking at the different colours, definitely will brighten any recipient's day. Besides fruit hampers, they also have a collection of hampers of chocolates, alcohol and many more.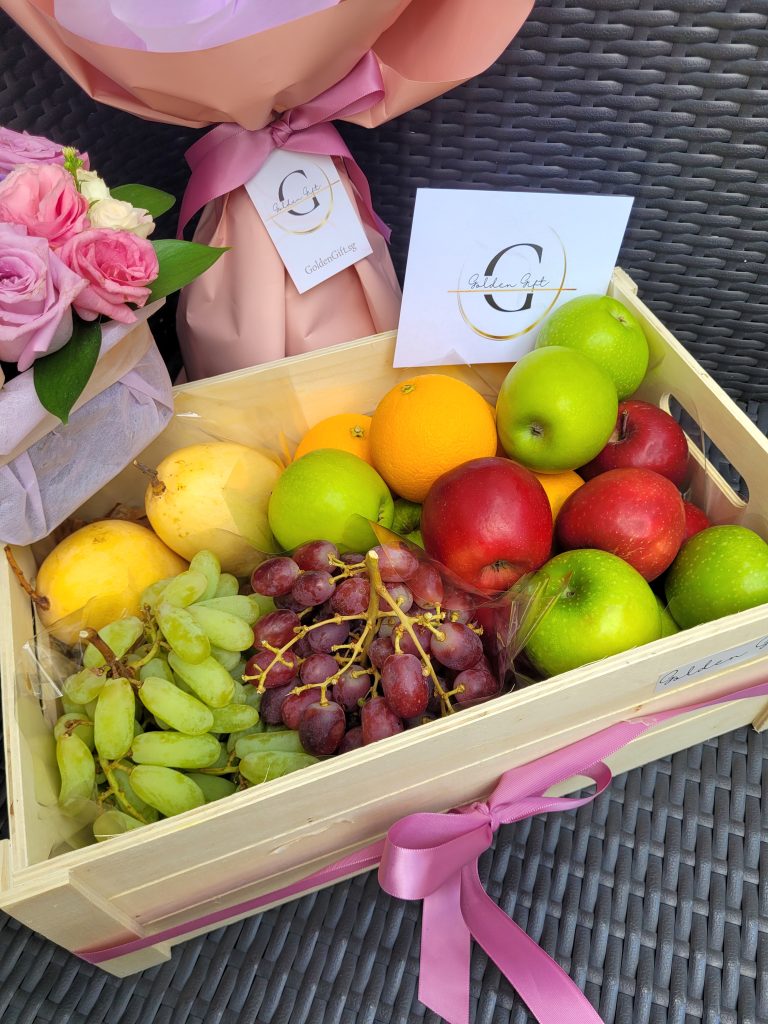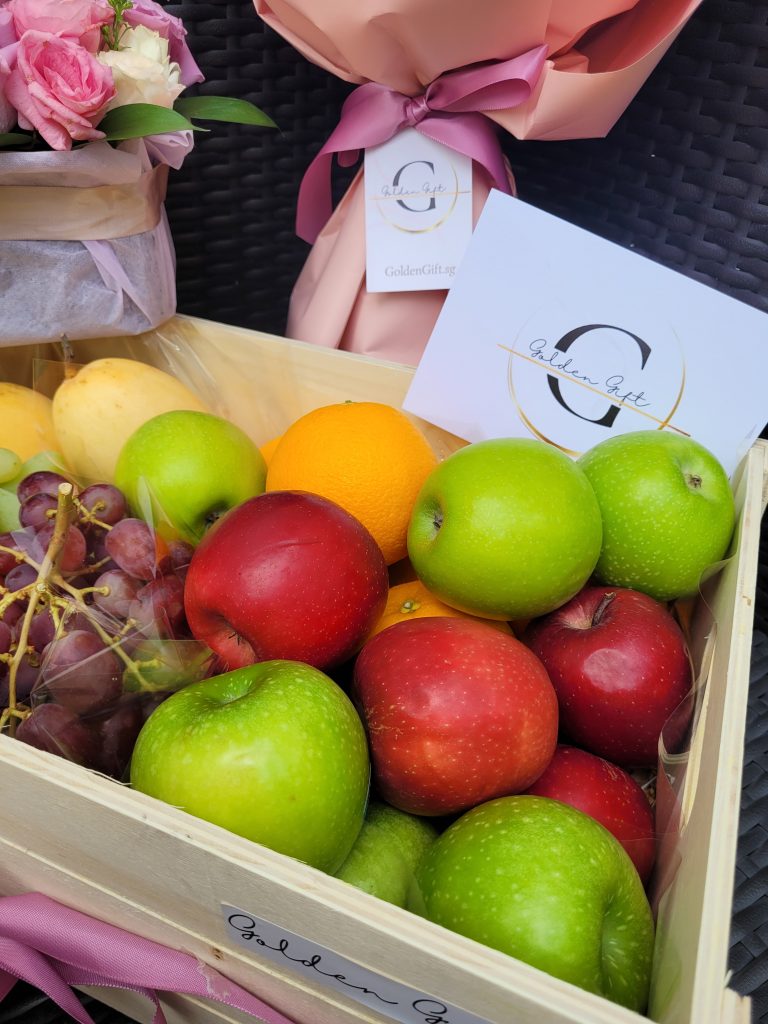 Accompanying my bouquet was the table piece arrangement using roses so that I can decorate my dining area through the Mother's Day weekend! You can check out the the selection of table arrangement , from potted plants,to freestyle fresh flower in vase, floral boxes and many more.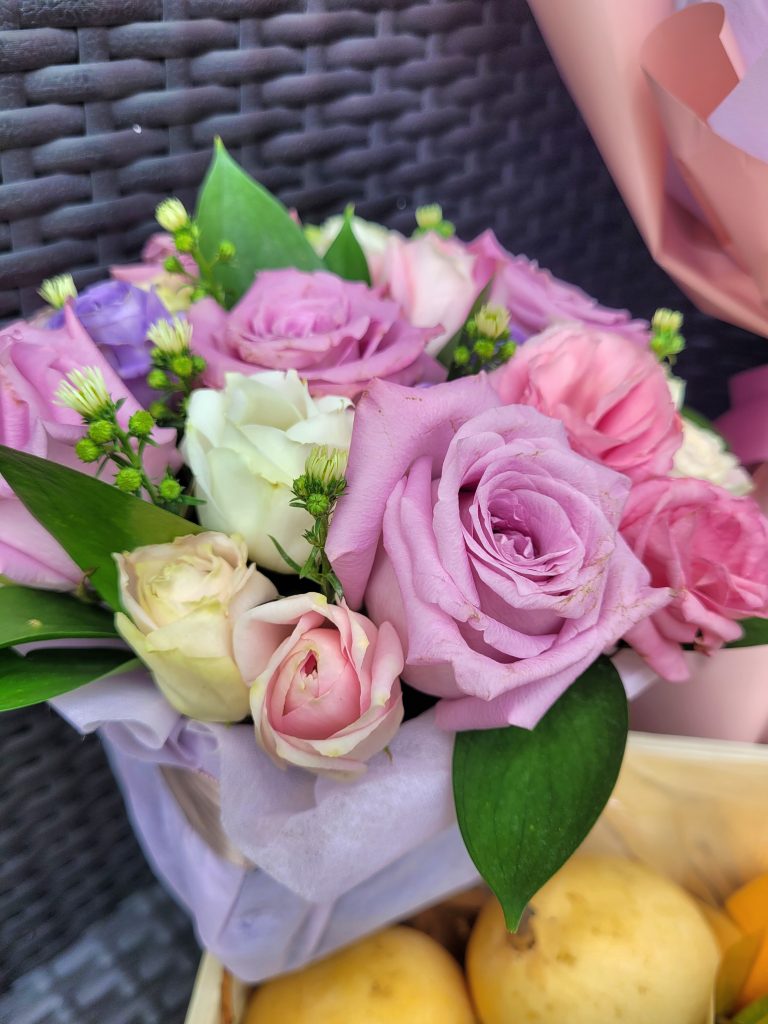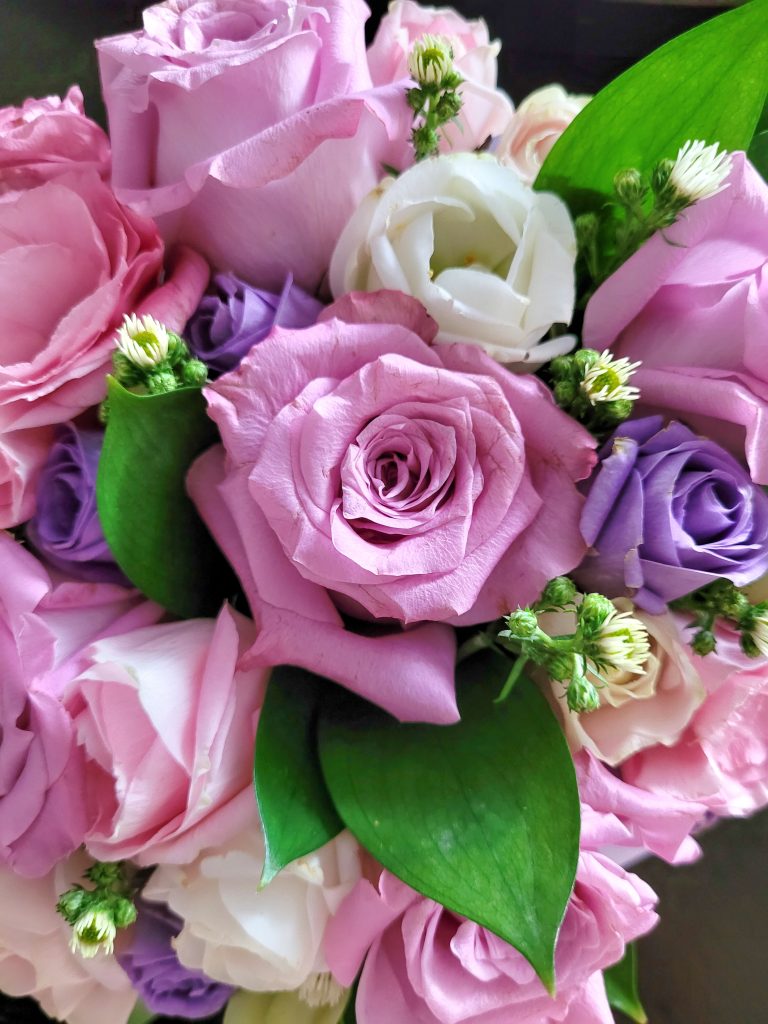 Besides the great range of gift offerings ,  GoldenGift.sg also promises Same Day Delivery (FREE delivery for any order more than SGD 100)  and a dedicated customer service for all your gifting needs. 
PROMO CODE: Quote "mpk10″ for 10% off all order.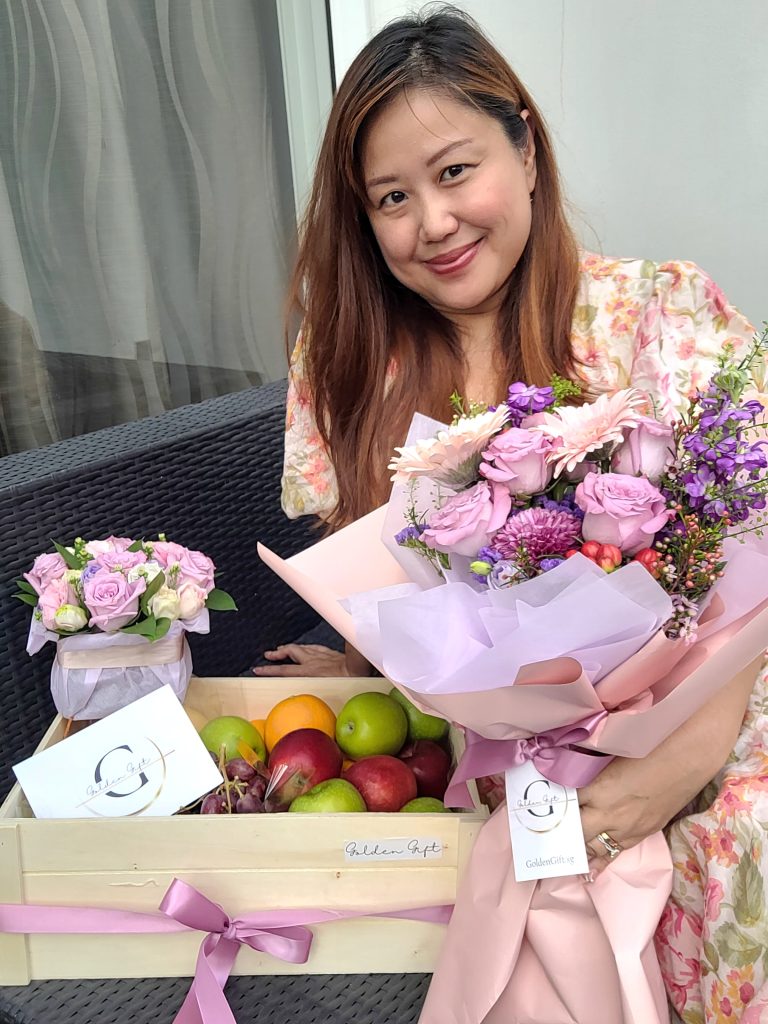 Thank you GoldenGift.sg  for all the lovely gifts this Mother's Day, totally made my day and more! 
Giveaway of 1 Freestyle Fresh Flower Bouquet (size colour theme of your choice worth up to $98) to 1 lucky winner
All you have to do is 
4. Tag 1 friends (per tag, unlimited tag) 
(Share to your story and tag us for extra bonus chance)
Giveaway will ends on 28 May 2359. All the best! 
GoldenGift.sg 
Share the article