After their successful run for the 2017's edition of The Ant and the Grasshopper, ITheatre is back with Poultry Tales. A brand new production combining all fairy tales with roosters and chicken in them as this is the year of the Rooster!  Perfect for the young from as young as 3 years old!
Welcome to the farmyard!
Come and meet three famous feathered friends – the stars of classic tales!
The Goose That Laid the Golden Eggs, and her greedy owner;
The Little Red Hen, with bread to bake, but lazy friends;
and Chicken-Licken – with that scary acorn!
This talkative trio of feathered friends will sing, dance, show and tell you their tales – and don't be surprised if they share some valuable wisdom and backstage secrets on the way. This brand new, interactive, fun and musical production is guaranteed to engage the young and old alike with excitement, humour and learning points coming thick and fast!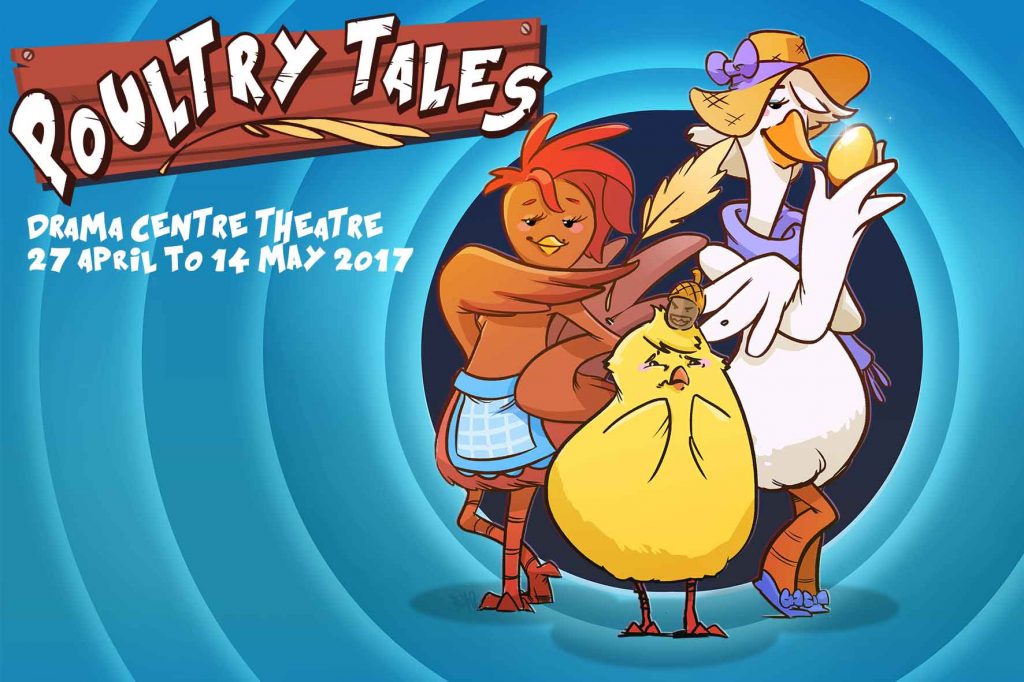 Poultry Tales
Presented by I Theatre
Dates:
27 April to 14 May 2017
Weekends: 10.30am  and 2pm
Venue: Drama Centre Theatre
Recommended for three year olds and above
Ticket prices: $32 (excluding booking fee)
Tickets available from SISTIC.
Giveaway 
ITheatre will be giving out 2 set of family package (4 tickets each) for the 30 April 2017 (Sun) 10.30am show.
1. Liked FB pages of mypreciouzkids.com and ITheatre 
2. Followed mypreciouzkids and ITheatre on Instagram
3. Repost this visual on IG(tag 3 friends in my IG post, one name per comment) with hashtag #mypreciouzkidsgiveaway and liked and share this FB post (tag 3 friends).
Please keep your Instagram profile public and the Facebook shared post public (as indicated in step 3)  in order to qualify so that I can locate your entry.
I will be picking the lucky winners using random.org. The giveaway closes on  16th April 2017, 2359pm (Sun). I will pick 2 winners( 1 from IG and 1 from FB).
Winner on IG: hazelnremus
Winner on FB: Sally Wong
Share the article