I have always been interested in ACT3 International's holiday camps. However, they normally run for a week and its pretty hard for full time working mums to do that as that would mean taking leave for 1 whole week so that the kids can attend their camps. Last year, myself and the kids of course had my first flavour of ACT3's workshop called called Jelly, Wobble. It was a fully packed 2 hours of activities whereby the kids were rotated between 4 different stations of art and crafts and music and movement. It was a drop off session held at Ion Orchard (yes, shopping shopping for the mum) And the finale, the parents are allowed to sit in for a 20 minutes story telling performance with the kids.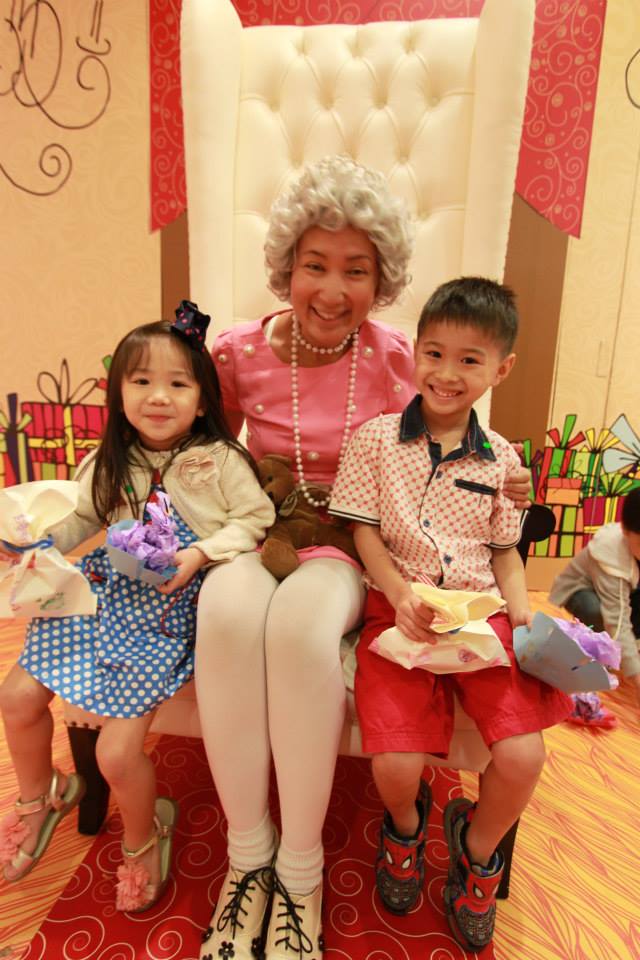 My kids thoroughly enjoyed the session and I didn't have to take 1 week of leave so that my kids can get a flavour of acting with ACT3 international.  A total win-win!! Till today, they remembered Princess Lolly, the key character very fondly. I am so happy to learn that ACT3 is conducting something similar this year at the same location entitled SWEET. They even has a gelato-making session incorporated in the 2 hours workshopFor this year's installment, it is still a drop off workshop with the 20 minutes story telling at the beginning instead of at the end.
SWEET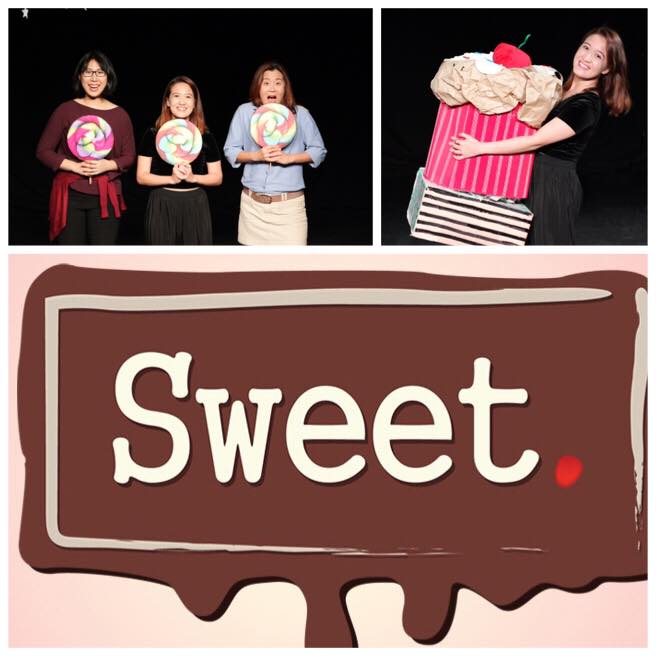 Step into SWEET, a dessert factory, where all things heavenly, sugared and good are made and where your children will experience a delightful and tasty time like no other!
Held in conjunction with ACT 3i Festival for Children is Sweet, an interactive drop-off workshop comprising an art exhibition, art making activities, a show, as well as drama workshop and art making activities. The programme is a brilliant learning process for the child as it ignites the imagination, inspires a multi-sensory creative process, as well as encourages artistic expression and participation. Inspired by Roald Dahl's Charlie and the Chocolate Factory, Sweet will feature elements of storytelling, improvisation and even gelato-making. While the session is about using desserts to inspire art-making and to teach the values of kindness, it also highlights the importance of eating in moderation.
A visual arts sense-sibility exhibition, workshop and storytelling session
ION Art Gallery, ION Orchard
28 May to 5 June 2016, 10.30am to 12.30pm OR 3.30pm-5.30pm
For 4 to 8 year olds
SWEET has been incorporated as part of ACT3's newly launched  called ACT3i Festival coincidentally during the June school holidays (24 May to 5 June) whereby they have brought in 6 international and inspiring theatre performances that will include works from Singapore, Italy, Sweden, Argentina, the U.K. and Canadaa for kids age 2 to 12 years old.
For more information, please see link here.
1.Marmalade
By Claire Parsons Co, Sweden
For 2 to 6 years old
31 May to 5 June 2016
Drama Centre Black Box
Running Time: 40 minutes
A deliciously tactile performance that blends poetic movements with circus-based actions, Marmalade is the first collaboration between choreographer Claire Parsons and juggler Viktor Gyllenberg. The characters look at the world through the five senses as they invite audiences to feel, taste, and think about what marmalade can be.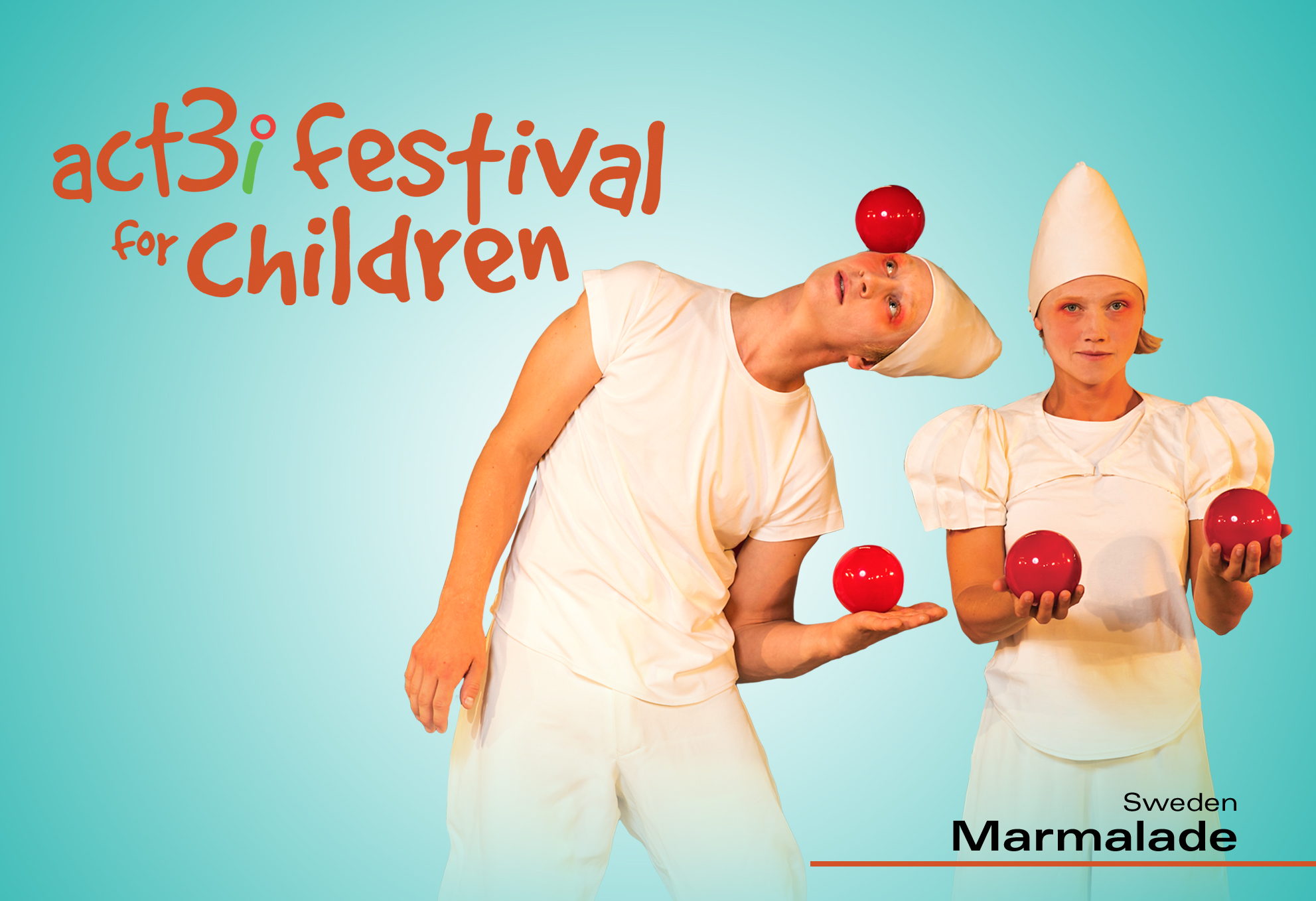 2. Hanà e Momò 
By Principio Attivo Teatro, Italy
Created and directed by Cristina Mileti and Francesca Randazzo
For 3 to 8 year olds
31 May to 5 June 2016
Drama Centre Visitors Centre
Running Time: 60 minutes
 A beautifully constructed piece surrounding two friends – Hanà and Momò – named after the Japanese word for 'flower' and 'peach' respectively – and the development of their relationship, which begins as rivalry and culminates as friendship. Using simple and natural materials such as sand, paper, wood and bamboo to symbolise different characters, the actresses invite the audience into their childhood world. All will be mesmerised at how so much can be related with very little, and how actors, movement props and audience meld within this performance.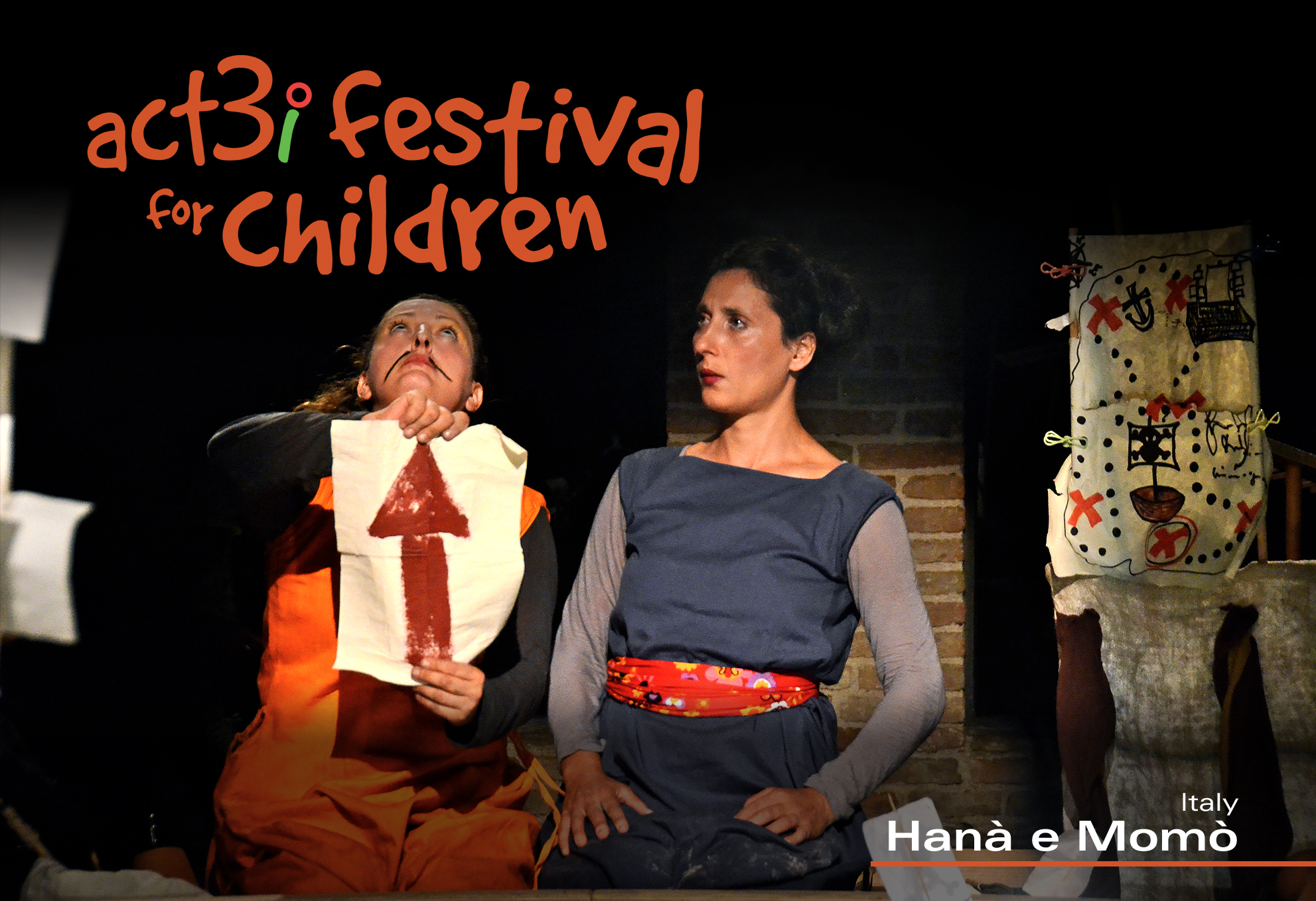 By DuffleBag Theatre, Canada
For 4 to 8 year olds
24 to 29 May 2016
Drama Centre Theatre
Running Time: 60 minutes
There is never a dull moment at a DuffleBag production, where new adaptations of fairy tales and Shakespearean classics meet plenty of humour and with a dramatic twist at the end. Audiences are always invited to join in the action and feel the excitement of living a fairy tale. Armed with an original script that is sharp, well-paced and full of surprises, the talented actors are very adept at changing characters and engaging a young audience.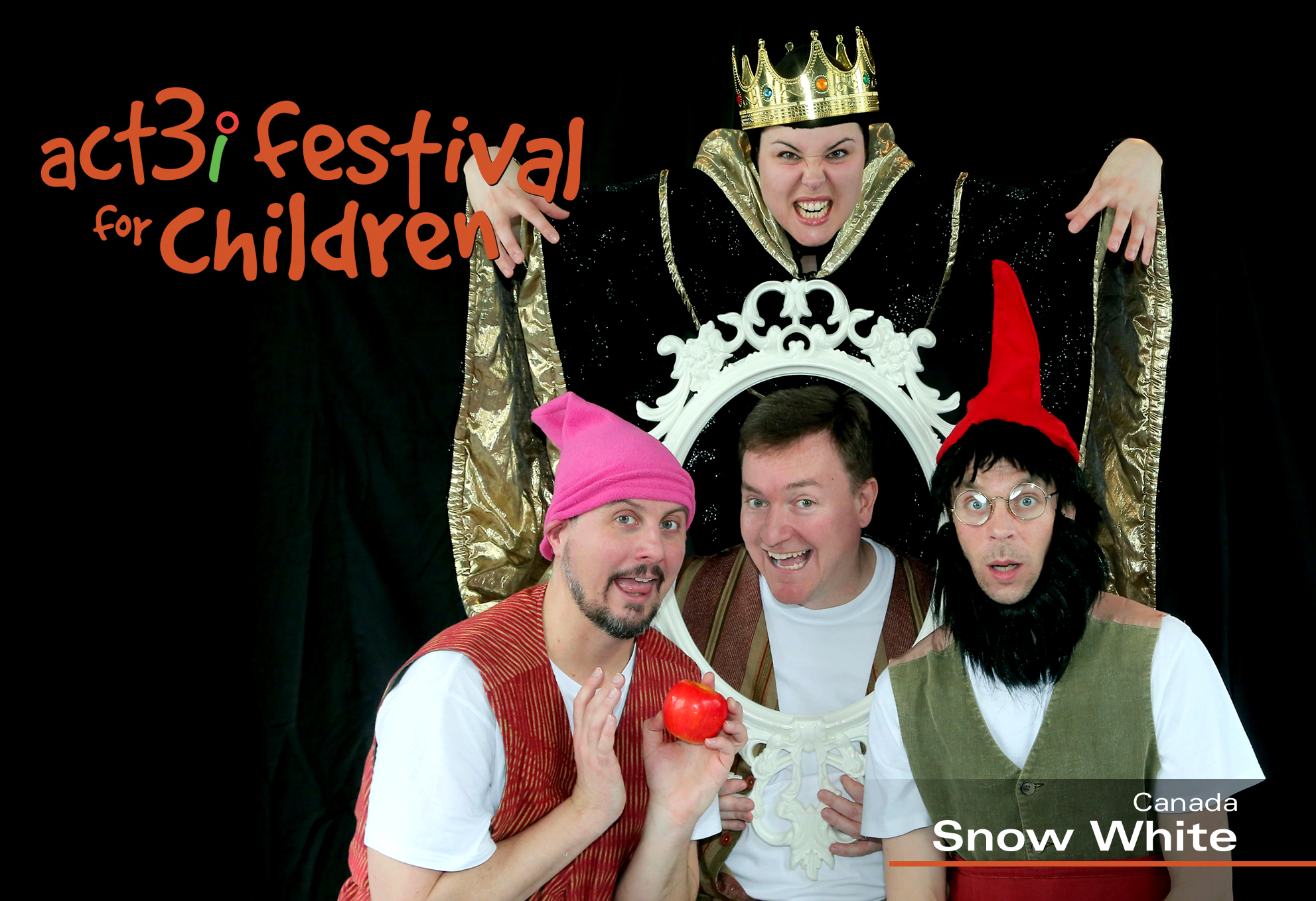 4. The Steadfast Tin Soldier
By Omar Alvarez Titeres Puppetry Arts Company, Argentina
For 4 to 12 year olds
24 to 29 May 2016
Drama Centre Black Box
Running Time: 60 minutes
This atmospheric piece is a beautiful tribute to Hans Christian Andersen's classic through the mastery of puppetry by renowned Argentinian puppeteer Omar Alvarez Titeres. In this beautiful and magical interpretation, the solo puppeteer and his puppets transport the audience back into time as they weave, spin and bathe in gorgeous lighting on a fine set to the powerful narrative of adventure, courage and love.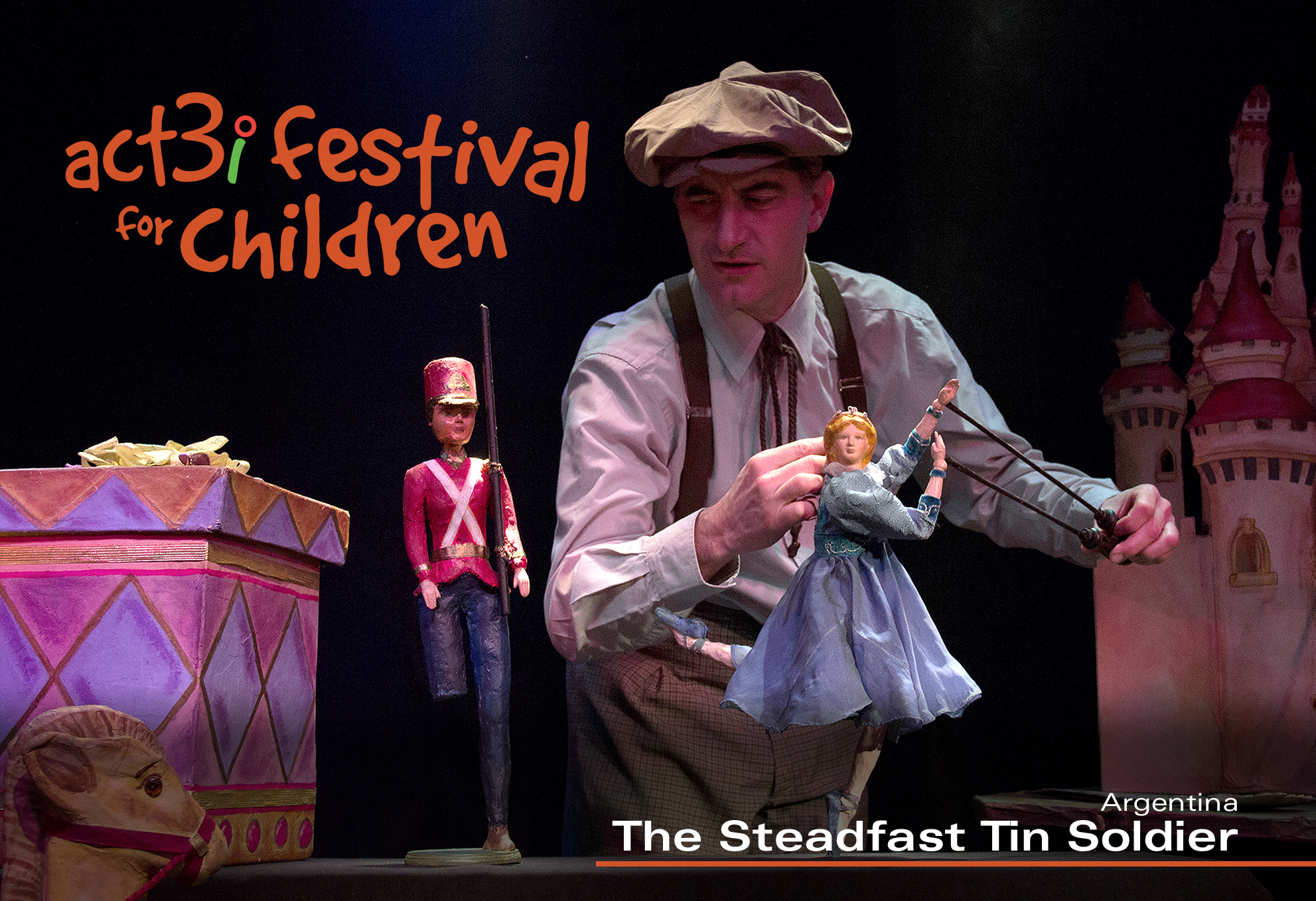 5.  Awake LOVE Orchestra
By Awake, Sweden/United Kingdom
For 4 years old and up
31 May to 5 June 2016
Drama Centre Theatre
Running Time: 60 minutes
With a commitment to making "lovely music about love with love for lovely people", the Awake LOVE Orchestra is a talented ensemble made up of vocals and a variety of instruments such as string and percussion to transport audiences on a musical journey across Scandinavia, the Mediterranean, Eastern Europe and the U.S. Composed with passion and love, the pieces are a fusion of haunting folk melodies enlivened with a contemporary groove. This is a brilliant avenue for children to learn about the beauty and diversity of the Arts, and a new way of viewing the world.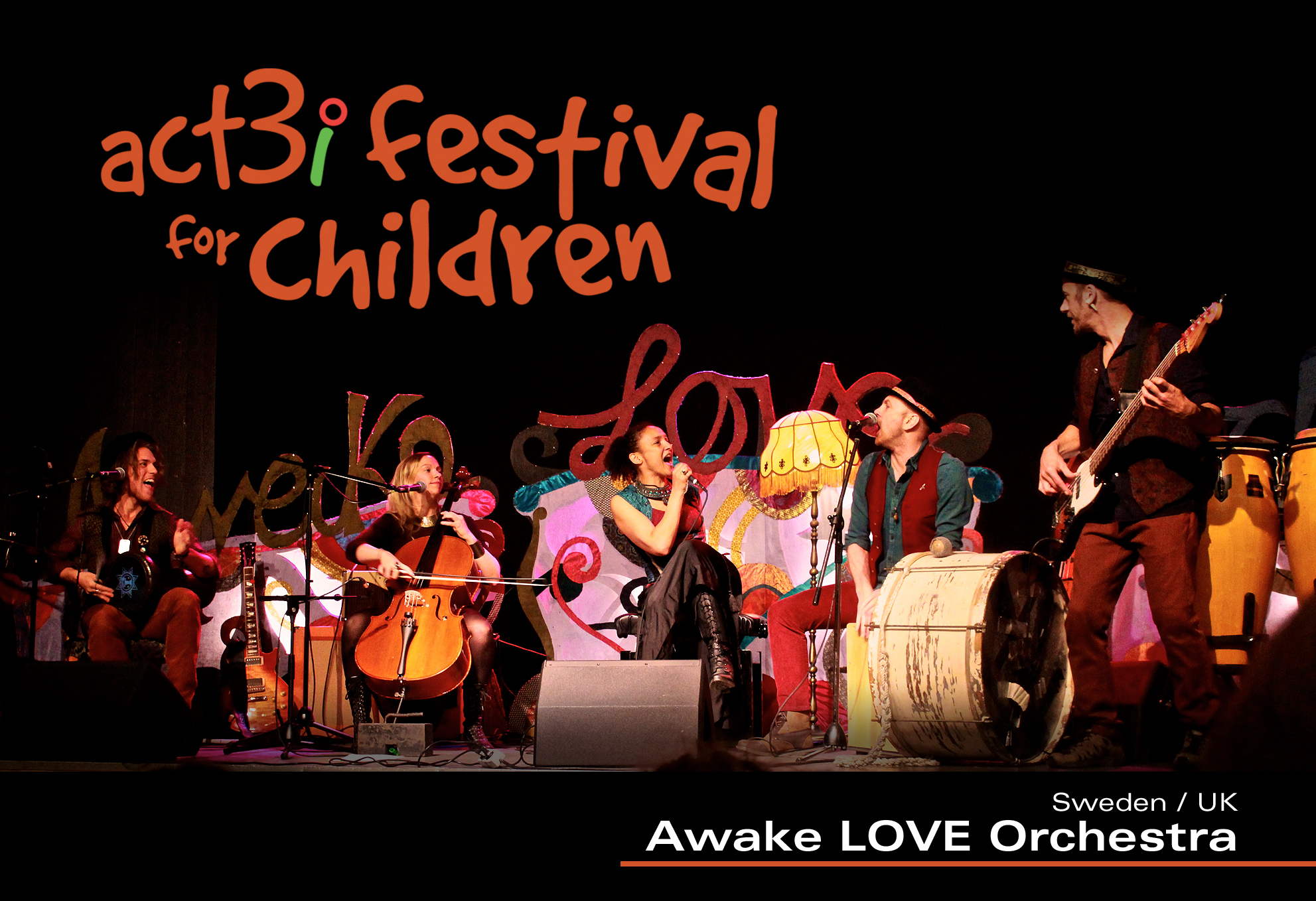 6. All On A Summer's Day
By ACT 3 International with Vicky Ireland, Singapore and United Kingdom
For 7 to 12 year olds
24 to 28 May 2016
Drama Centre Visitors Centre
Running Time: 60 minutes
This festival opener, written and directed by notable Children's Theatre director and writer Vicky Ireland, will feature a cast of professional actors from Singapore, and is all ready to charm audiences with a tongue-in-cheek adaptation of the Shakespearean classic A Midsummer Night's Dream. Originally commissioned and produced by The New Shakespeare Company, Regent's Park Open Air Theatre, London in 2015, All On A Summer's Day is an ingenious way of introducing Shakespeare to children as it has both familiar and brand new characters, music, dance and a blend of Shakespearean and modern language. Says Vicky: "Shakespeare wrote a vast body of work, and like an ocean, it can be approached from the shallows, allowing young children to explore, have fun and move forwards until they are ready to become truly immersed in the wisdom, beauty and drama of his writing. Even the youngest children can have their lives transformed by seeing a Shakespeare play." 2016 also marks the 400th anniversary of Shakespeare's death.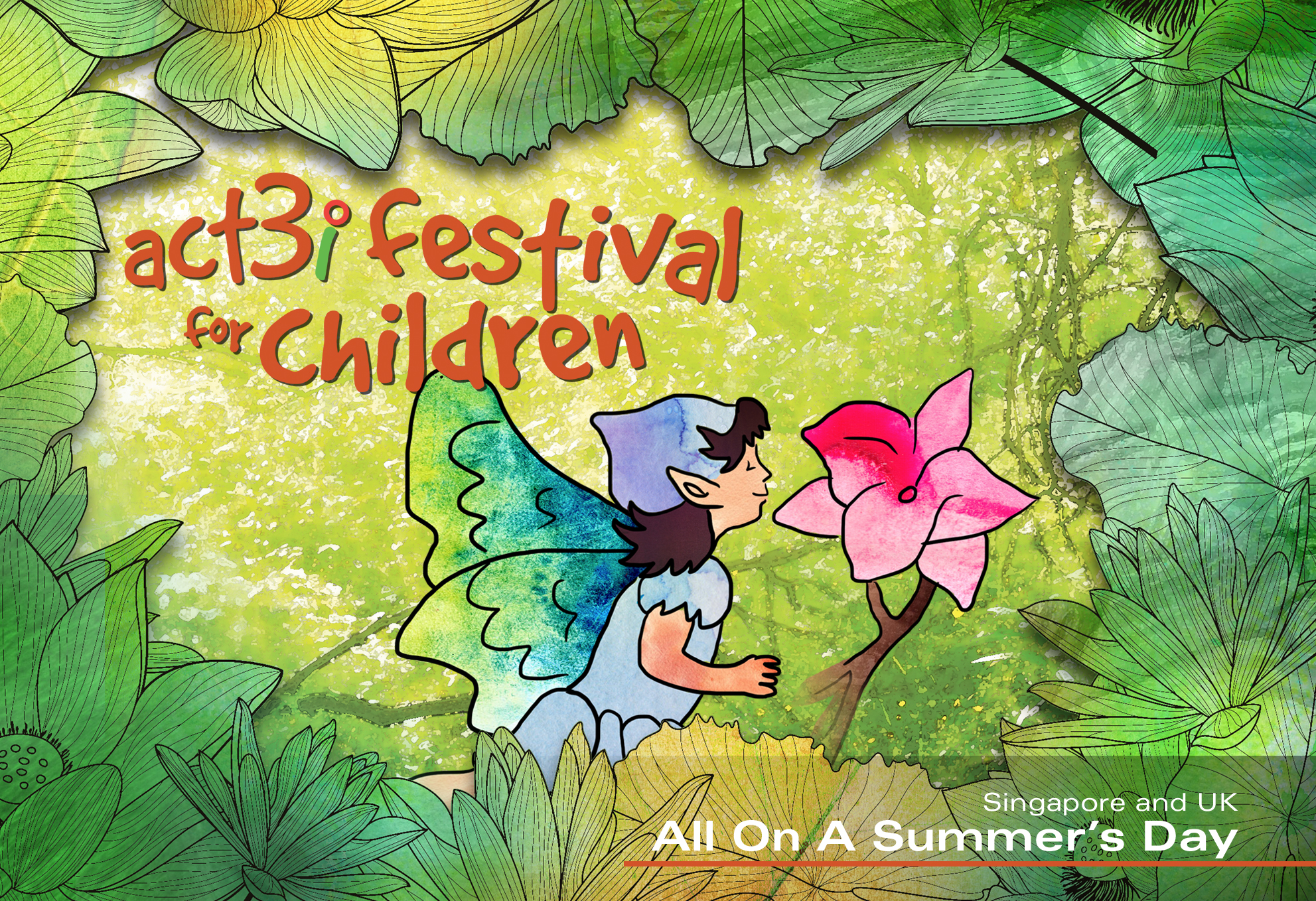 BOOKING DETAILS
By internet: www.sistic.com.sg, credit card payment only
By phone:SISTIC Hotline 6348 5555, credit card payment only
In Person:At authorised SISTIC agents
At the door:Available at venue an hour before start time, at full price. Cash payment only
DISCOUNTS
Discounts applicable for all shows from 1 April 2016 onwards
15% Current ACT 3 Drama Academy students
15% For a minimum of 12 tickets in the same transaction to the same show and time
10% OCBC Child Development Account (CDA) Holders and Mighty Savers members
10% when 2 shows are booked
15% when 3 or more shows are booked
GIVEAWAY
I am happy to collaborate for the first time with ACT3 International for a giveaway of a pair of tickets  to watch Awake LOVE Orchestra on Tue, 31 May 2016, 10am at Drama Centre Theatre. Do ensure that you can attend the show as the timing cannot be changed.
1. Liked mypreciouzkids.com on Facebook
2. Followed mypreciouzkids on Instagram and regram the ACT3i Festival's photo using hashtag  #mypreciouzkidsgiveaway
3. Followed mypreciouzkids on Twitter (no worries if you don't have Twitter account)
4. Liked Act3 International  on Facebook
5. Liked, shared and tag 5 friends who are new to mypreciouzkids or interested in the festival by using this Facebook post. Pls comment "Done, Twitter: ?? , IG:??" on the same post for my easy tracking. Do set your post to PUBLIC so that I can verify your entry. Entries that are not shared publicly on your timeline will be disqualified.
I will be picking the lucky winner using random.org . The giveaway closes on 15 May 2016, 2359pm (SUN).
Disclaimer: We were given tickets to the SWEET for reviewing purpose. All opinions are solely ours, and all photos specified are credited to ACT3 International.
Share the article