Review
I learned during the media call took Chantal Prudhomme from Base Entertainment Asia 2 years to bring Aladdin the hit Broadway musical to Singapore and this will be its only Asian stop. Aladdin will run for 6 weeks and ends 1 Sept.

Featuring a very strong and world class cast from mainly Australia, US and Canada, their diction were crystal clear that I could catch most of the jokes and laugh my hearts out, their singing voices and choreography were nothing short of world. With a massive set similar in set to that touring the US, no expenses were spared down to the embellishment on their costumes, or the tassels on the throne.

Given that a majority would have as recently watched the Aladdin the movie, one might wondered what is in there for them to catch Aladdin live of stage. You may have have the same story line that we know so well and the songs from the movie that many of us know by heart but the energy, the dancing, the magic tricks, the costumes, the cast, the beautiful sets are something you can't experience from watching it at a cinema.
The audience were instanteously brought into the city of AGRABAH through the opening act – Arabian Nights . There was a beautiful solo by Graeme Isaako who plays Aladdin – Proud of Your boy (which was written for the movie but unfortunately eliminated), a sweet rendition of A Million Miles Away by Graeme and Shubshri Kandiah who plays Jasmine a totally new song written by Alan Menken especially for this musical production) before bringing the house down with Friend Like Me to end Act 1. The whole entire sequence in the Cave of Wonders and Friend Like Me was just amazing, I lost count the number of dance genres that were being showcased , the number of costume changes , and the pyrotechnics! I don't want to give it out too much , I would just say I will pay to just watch this segment, and you have to watch it for yourself. The snippet of Friend Like Me shared below was just like 1/10 of the whole entire segment!
Act 2 opens with a bang with Prince Ali with an amazing 126 costume changes! Before long, the entire stage darkened and turned into a starry night to the tune of A Whole New World , I got goosebumps just listening to this and of course at the same time trying to figure out how the magic carpet flies. There was a comical sword fighting sequence with High Adventure where I saw some excellent choreography performed the 3 talented trio of Aladdin's sidekicks – Babkak, Omar and Kassim.
The chemistry between Jafar and Iago (his parrot sidekick) were as good as the chemistry between Aladdin and the Genie, and as Patrick Brown who plays Jafar, it is really awfully hard being evil and yet funny, but he just did that!
I can't believe I have not talked about Gareth Jacobs who plays the Genie. I had the opportunity to hear him speak during the media call, I already felt his immense humour and showmanship during the interview. I was blown away every minutes that he was on stage. He could even have his own touring show. He is so funny, flamboyant and he practically own the stage whenever he is on.
Coming from the words of the Genie, we all loved Happy Ending, I am sure everyone left the theatre feeling fuzzy, warm and happy.
It was one magical night for my family, especially for my kids who fell in love with Aladdin after watching the movie very recently, and to see it all come to live on a massive stage production, they felt the magic all over again but it felt more real as it was performed directly in front of their eyes! Something just cant be replicated in the movie! No amount of words can describe what we just experienced – you just have to just watch it yourself!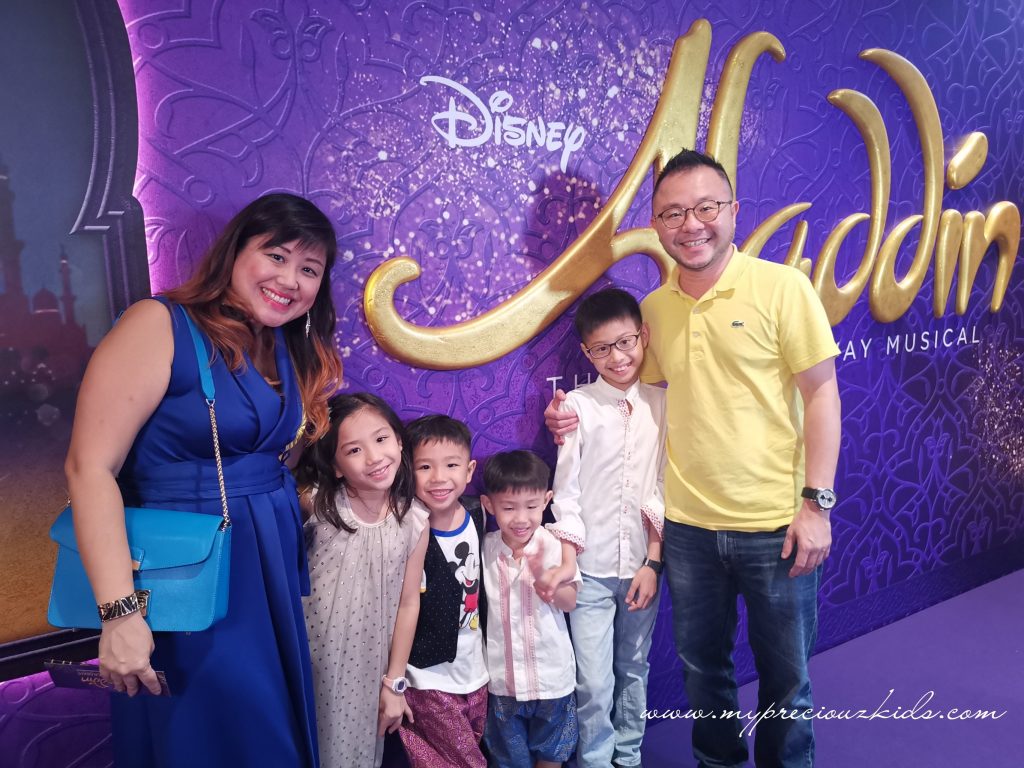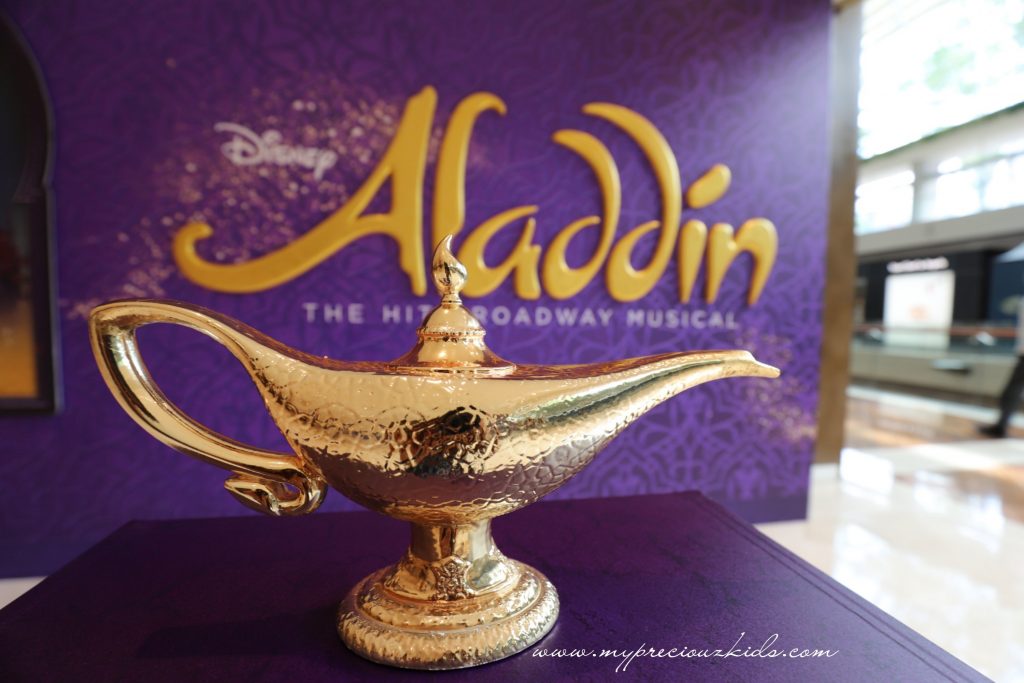 Media Invite
Ain't July the best month of this year, I know I am super biased as it is my birthday month! Fresh from watching Aladdin the movie, comes the theatre production of Disney's Aladdin brought to you by Base Entertainment. The theatre production couldn't come at a better timing, my kids are all singing A Whole New World after catching the movie during the school holidays.
I vividly remembered when I first watched the award winning animation some 20 plus years ago as a young girl probably a little older than big J, and I was mesmerised, till today I can sing A Whole New World without missing a lyric. Its so surreal the Disney magic now rubs off on my own kids after catching the 2019's remake of Aladdin on the big screen last week.
From the producer of The Lion King (one of the best productions ever, read my previous review) , the beloved story of Aladdin comes to life in this spectacular new musical. Based on the Academy Award®- winning animated film, Aladdin made its world premiere to critical acclaim at Broadway's New Amsterdam Theatre on March 20th, 2014.
It quickly established itself as one of the biggest new blockbusters in recent years, breaking 14 New Amsterdam Theatre house records and welcoming close to 10 million people worldwide. This spectacular production boasts a cast of 34 and a staggering 337 glittering costumes, which feature 1,225 different fabrics, 712 different styles of beads and almost 500,000 Swarovski crystals. 40 tonnes of exotic flying scenery and 60 tonnes of automation and staging will be transferred to Singapore in more than 30, 40' sea containers to recreate the fantasy city of Agrabah including the colourful marketplace, the lush palace of the Sultan and his princess daughter Jasmine and the legendary Cave of Wonders. The talented principal cast features Gareth Jacobs in the role of the Genie, Graeme Isaako as Aladdin and Shubshri Kandiah as Jasmine
Featuring all the songs from the classic Academy award winning film, including "Friend like Me", "A Whole New World" and "Arabian Nights", prepare to experience the unmissable theatrical magic that is Aladdin.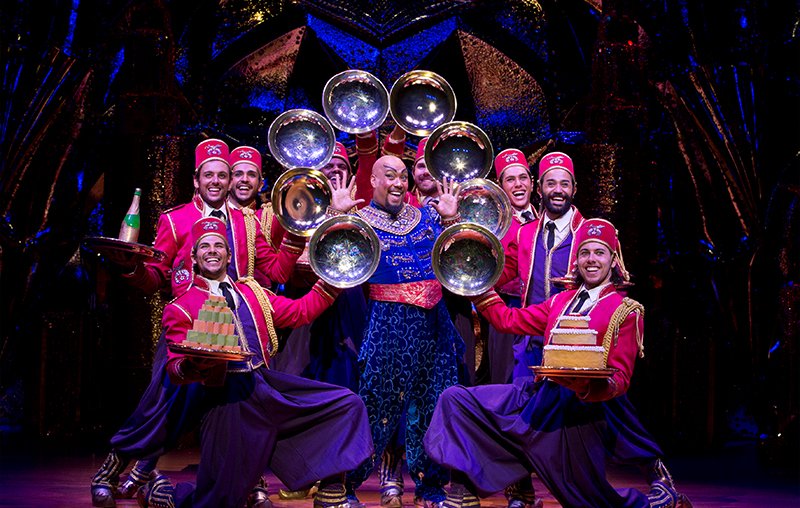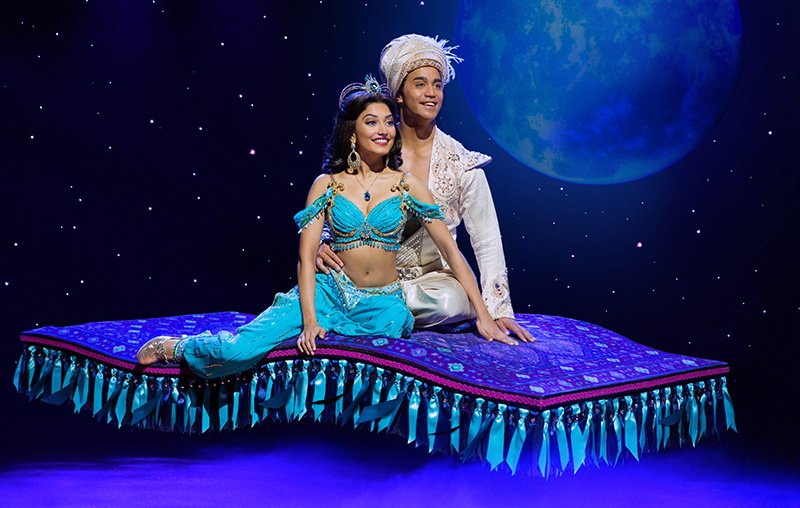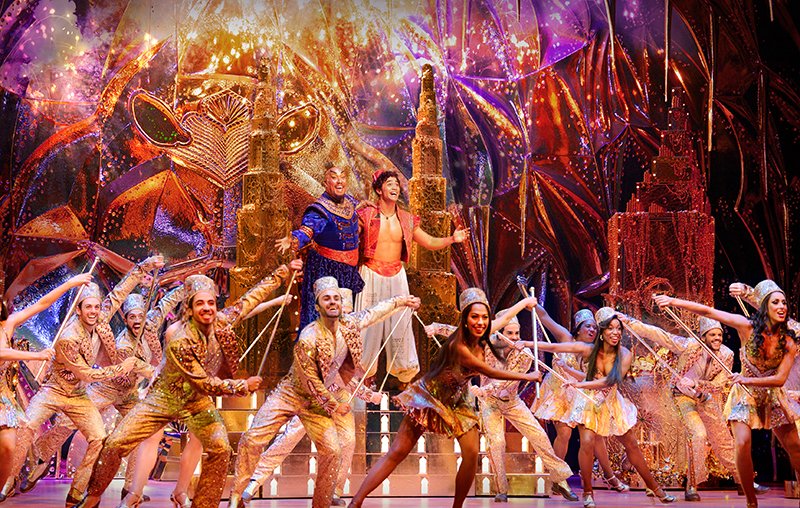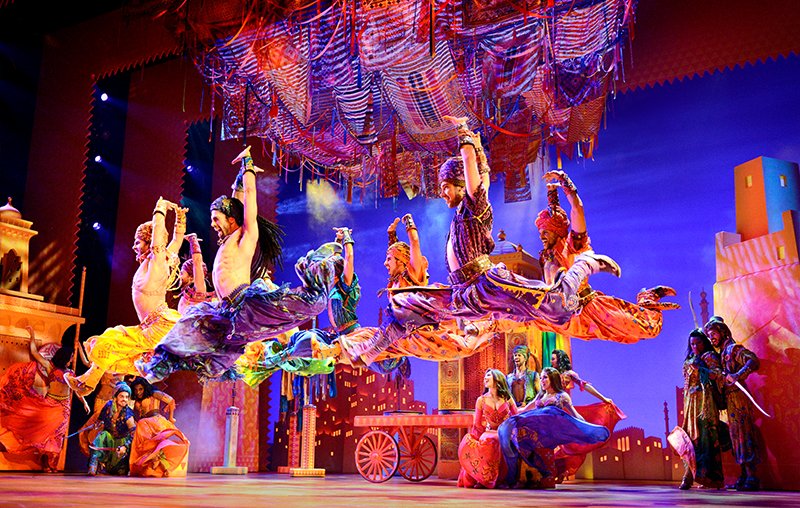 This production will play its first and only Asian stop at Sands Theatre. For all those growing up watching Disney animations, and for the kids who absolutely loved Aladdin, the Genie and Princess Jasmine or even Abu, this is a must-watch!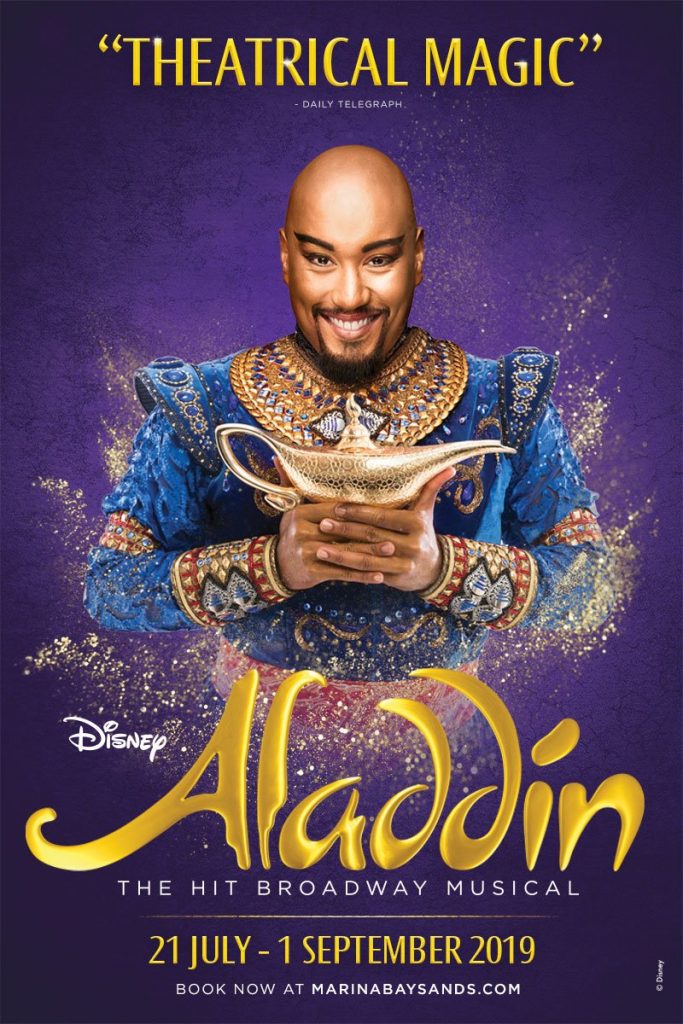 Aladdin
Season: Sun, 21 Jul – Sun, 1 Sep 2019
Tue – Fri: 7.30pm
Sat: 2pm & 7.30pm
Sun: 1pm & 6.30pm (Friday 9 Aug performance will be a matinee at 2pm.)
Venue: Sands Theatre at Marina Bay Sands
Ticket price: From SGD 68 onwards *exclude SGD 4 booking fee
Booking online at Sistic and Marina Bay Sands.
Share the article