Review
SRT's The Little Company production does not disappoint and true enough it was truly enjoyable reproduction of Roald Dahl's Fantastic Mr Fox and plus point it was all in Mandarin – I wouldn't complain as the kids had one full hour of Mandarin and for me to brush on some Mandarin words as well (I wish there are more of such Mandarin productions for kids in Singapore).
I love it from the get-go, as the audience are already familiar with character as Mr Fox and his family are all around the theatre interacting with children in the audience before the show starts. They were taught some "digging" actions used by underground animals like mole, badger, rabbit etc to be used throughout the show. It was a lot of "digging" to be done to escape from the clutches of the evil farmers. I love that it was there were lots of interactions with the children in the audience as well. You can see a digging action video in my IG story.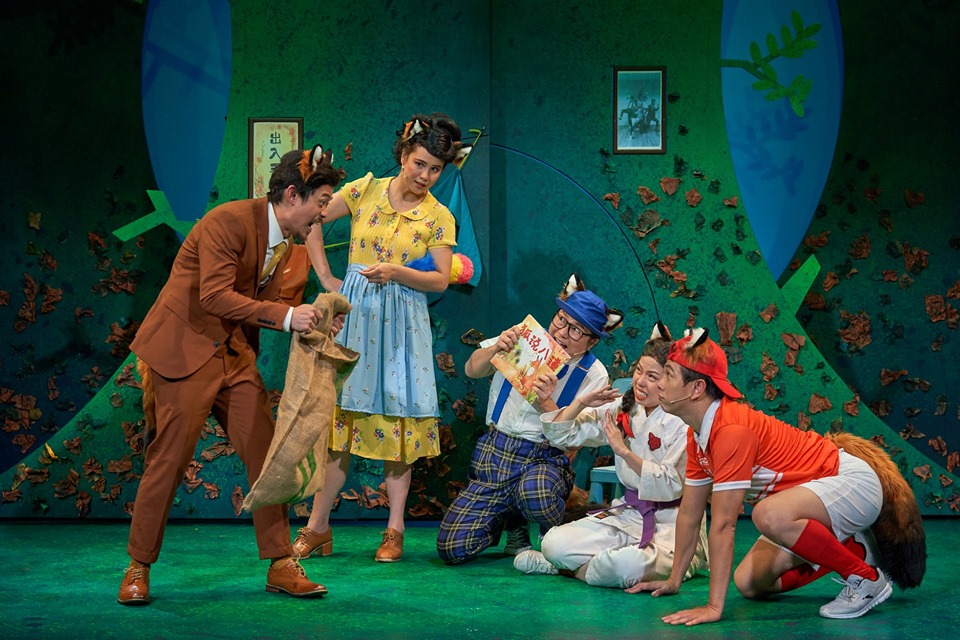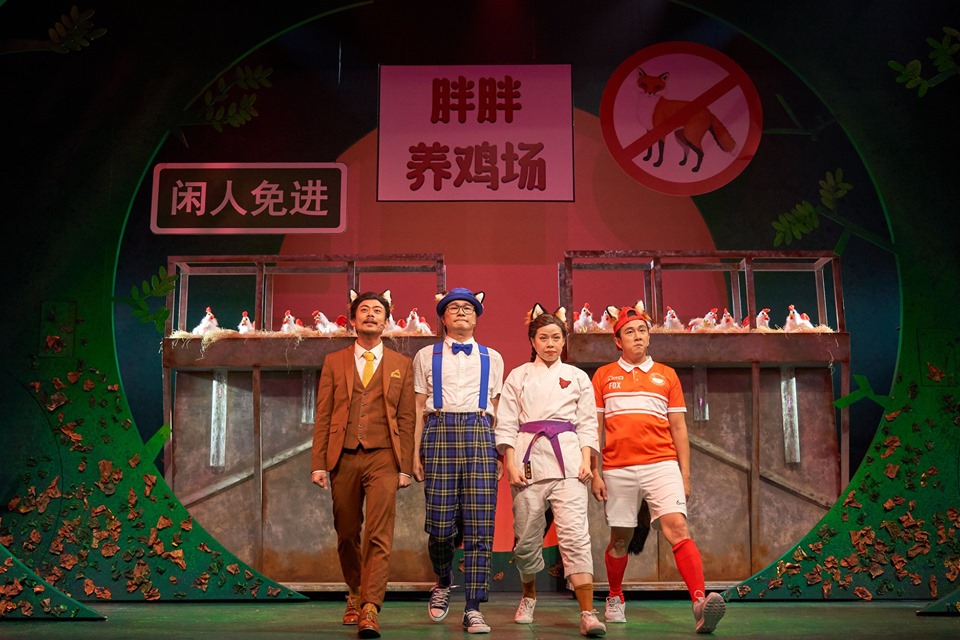 True to the story (even to the rats in the cellar, which didn't leave an impression on me when I read the book), this production did not deviate from original classic storyline by Roald Dahl with clear character development of the three farmers with some slap stick comedy much to the delight of the children in the audience. There were also many tender moments between Mr and Mrs Fox and with their kids.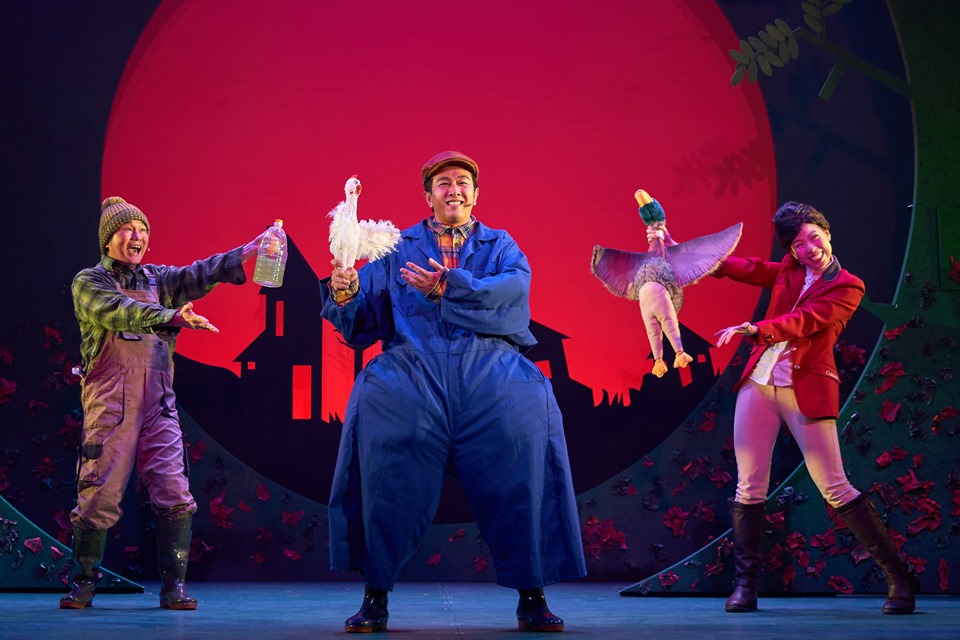 Boasting a cast of regulars like Ric Liu and Sugie Phua, and my first time watching Vester Ng as the unforgettable Mr Fox, with a total of 6 performers playing 10 characters all with clear diction and powerful vocals.

This production also testing new limits with stage props that are beyond the stage perimeter ie a roast chicken in a middle of the theatre! A first in my years of watching TLC productions.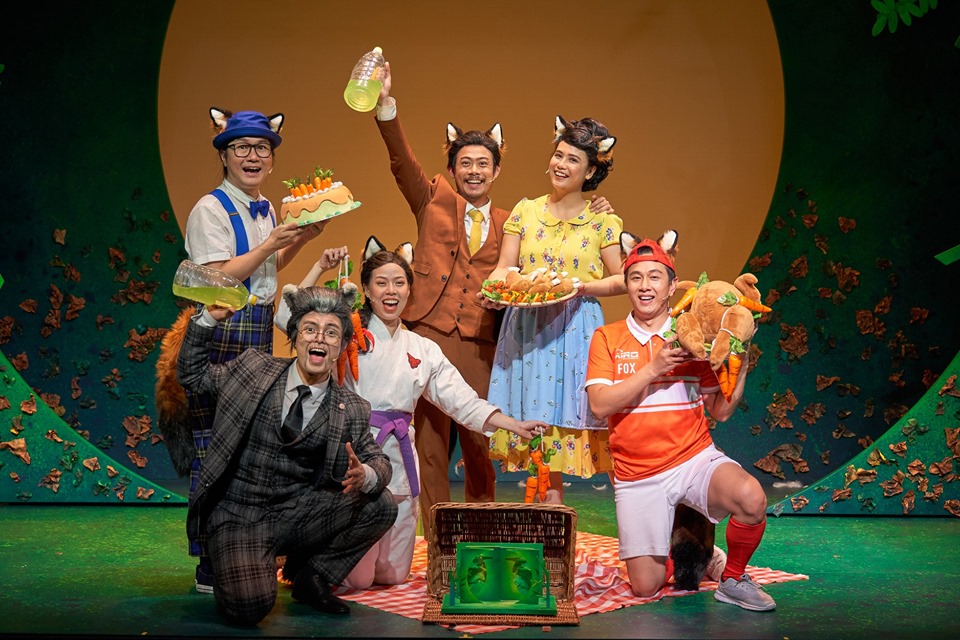 There is also a moral dilemma being surfaced as Mr Fox went around plundering from the farmers' produce and Mr Badger reminded him that it was not right to steal from others. However, the predicaments that the animals were in were created by the farmers and hence Mr Fox is doing what he can to protect and feed his family. This is a good point to discuss with the kids after the show of what is the moral of the story and what is wrong and right which seems blurred while we cheered whenever Mr Fox "steals" to survive.

If there is anything to critic perhaps being a regular to TLC productions I expected more music, song and dance. There were some but not as much as I would expect from a typical TLC productions, but that doesn't take away this very wholesome and interactive performance where they spent more time in narrating (done by Mr Badger) the storyline in 1 short hour.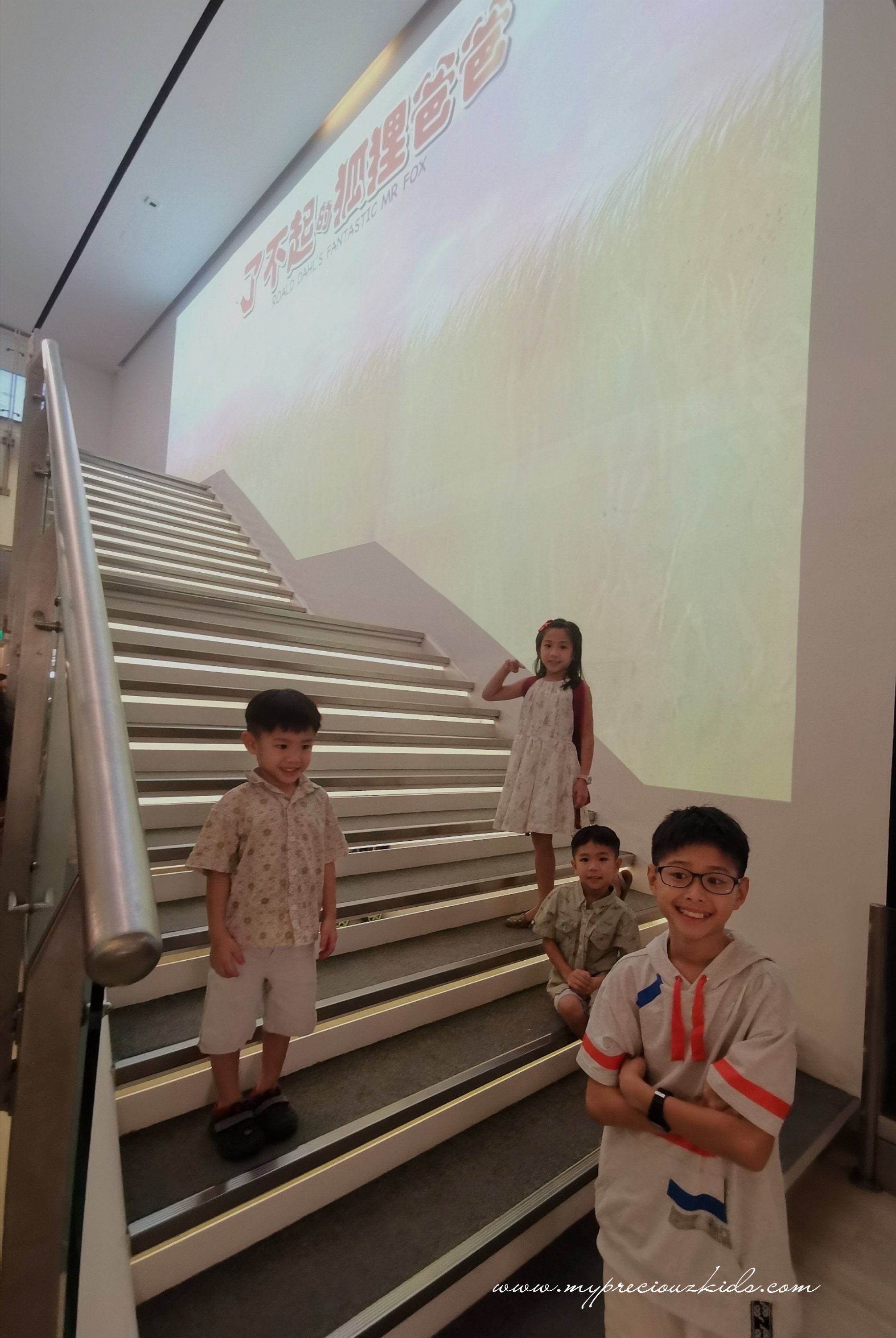 This is a very good production to introduce the younger ones to Roald Dahl's classics and for the older ones, to see one of their favourite stories come to live on stage and in a different language too! This is one for Roald Dahl's fans and also to catch one of the rare Mandarin children productions in Singapore (SRT TLC only does one a year).
Media invite
Before even going through any details, or video or past reviews of the English production, I already know it is going to be a sell-out due to two very important elements that we parents love – Roald Dahl and Mandarin!
Truth to be told, I didn't grow up with Roald Dahl's books but my kids did and I found his stories are just in a league of its own, so witty and so much morale to the story. We absolutely loved reading and watching recent Matilda the Musical.
The Little Company's production of Roald Dahl's Fantastic Mr Fox in 2012 was a huge hit with parents, teachers and children.
This July, The Little Company is excited to present Fantastic Mr Fox in Mandarin!
Fantastic Mr Fox is a classic tale of goodies and baddies. It is an inspiring story about the brave and clever Mr Fox who, with the help of his family and friends, outsmarts three farmers' nasty schemes in order to provide food for the animal community.
The farmers Boggis, Bunce and Bean have been digging up the animals' home, trying to get Mr Fox by any means possible. Trapped underground, Mr Fox and his family and friends are starving, leaving Mr Fox with no choice but to devise a plan to find food for everyone to survive.
Filled with humour and packed with action, this is a fantastic show to be enjoyed by children of all ages.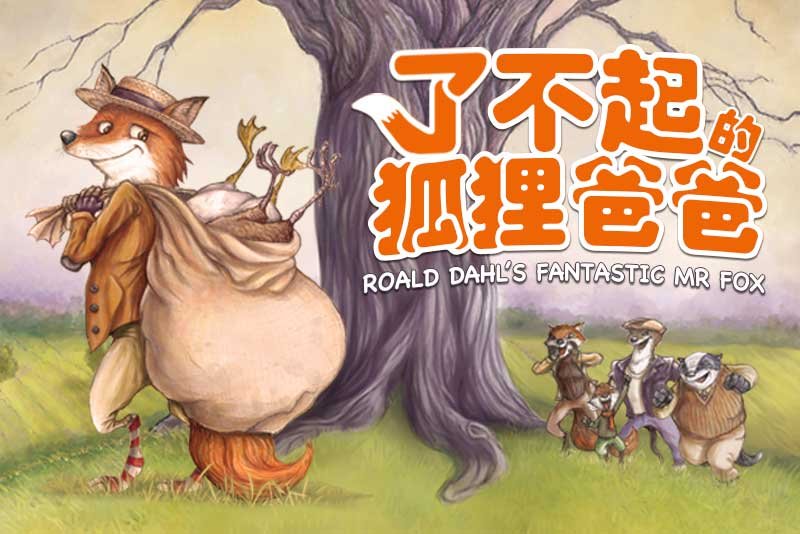 Fantastic Mr Fox in Mandarin了不起的狐狸爸爸
Date: Wed, 31 Jul – Sun, 8 Sep 2019
Weekdays: 10am
Weekends & 12 Aug: 11am & 2pm
9 Aug, 17 Aug, 25 Aug & 8 Sep : 11am
Venue: KC Arts Centre – Home of SRT
Ticket Pricing(Excludes Booking Fee)
Weekdays
Standard: S$29, S$26

Family Package of 4:
Cat 1: S$98
Cat 1 tickets (with TLC CD Vol.2): S$110

Weekends & Public Holidays
Standard: S$49, S$39, S$36
For online booking, click here
Do check list of promotions on the same website for discounts and savings. The last I check, the seats are running quite low especially on weekends.
Share the article