Media invite
We are so happy to be invited for another session of immersive theatre for kids by Andsoforthjr. My kids are regular theatre-goers but being a part of an immersive theatre experience is a whole new experience. You can read all about our first experience here 
After Andsoforth's sellout show , Adventures of Grimmsneyland, they have made an adaptation for the younger audience, Tales of Grimmsneyland.
If "Grimm" sounds familiar to you, it is adaptation of timeless fairy tales by the Brother Grimms – Sleeping Beauty, Snow White , Hansel & Gretel. This theatre requires the young audience to follow the fairy godmother-in-training through different rooms (Enchanted Forest, Sleeping Chamber, Underwater Club to name a few) which showcase well-loved fairy tales. The audience will form part of the village folks and be part of the stories alongside the actors. (This is different from the previous Wonderland story as we had the show in 1 room).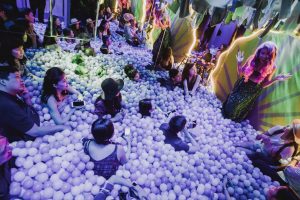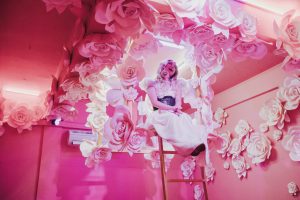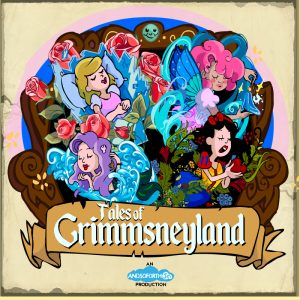 Tales of Grimmsneyland
Dates:
28th, 29th July
4th, 5th, 9th, 10th , 18th, 19th August (Saturdays, Sunday & National Day Holiday)
Time: 10.30am, 11am, 11.30am, 2pm, 2.30pm, 3pm
*it will be an intimate group of 30 pax per time slot
Duration: 1 hour 30 mins
Venue: 16 D Lorong Ampas , GS Building, Singapore 328778
Suitable for boys and girls aged 4 and above!
Tickets : SGD 35 per person, SGD 128 for family of 4
For booking, follow this link
Coming from my previous experiences, I do know that kids get all excited  when the actors come really close to them. In an immersive theatre setting, the actors are all around you and  they have opportunities to watch and interact which is an experience normal theatre productions do not offer! I can't wait to catch with my older kids!
Share the article