It is unparalleled – not just any random kids' room/play area attached to a hotel but a full-fledged play area dedicated to our little ones –  an entire play gym complete with an art room, music studio, a baking studio on top of the soft structure play ground for kids, I don't think there is a play gym/indoor playground in Singapore that has all the different sections (there was one which had a baking studio just like this but has since closed down) . It is common for hotels to enhance their family-friendly areas to attract family travellers (in fact I am a guest to many such hotel establishments in this part of the world as we want the kids to enjoy all the hotel facilities as well) but we have not seen something so out-of-this-world as Buds by Shangri-la.  (I do hope it will be replicated through the Shangri-la hotels around the world!)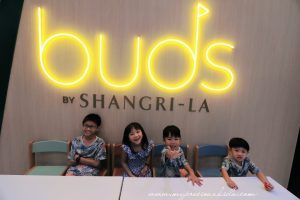 The huge space that I mentioned in part 1 of my Shangri-la review spans over 2,150 square metres in total – 850 square metres indoors and another 1,300 square metres outdoors. Buds by Shangri-la officially opened its doors on 26th January  2018 and setting the bar so HIGH that I think no hotel in the world come close to this! Conveniently, this is also located on the first floor of the newly rejuvenated Tower Wing.
The good news is it is COMPLIMENTARY for holiday guests staying in the family floor of the Tower Wing (see review here) and feven if you are not a hotel guest, you are welcome to play at Buds at Shangri-la at a fee (pricing at bottom of the post) .
Buds by Shangri-la : Indoor
The indoor area boasts 3 main areas –  explorer zone , toddler zone and the themed activity rooms.
Even the explorer zone (for children 4 years and up) itself has been 5 themed plays area to begin with.
The Mesh Cave welcome all kids into Buds as it is the first area that my kids caught sight off ( and I lost sight of them the instance we entered.)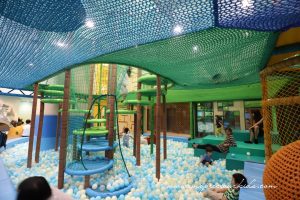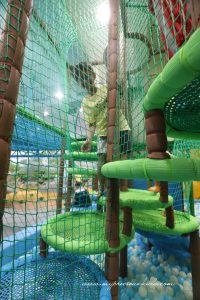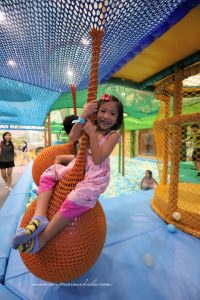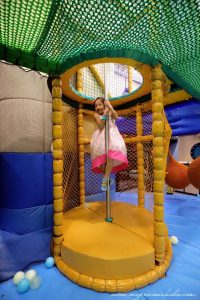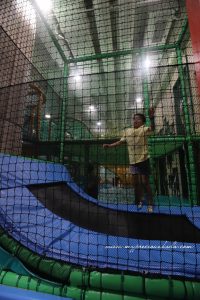 Next to the Mesh Cave, is the Waterfall – perfect for the younger ones using cassia seed concept playground. It is actually quite therapeutic seeing the kids scooping and pouring  the cassia seeds as part of their play.  It is also the perfect area to watch over the younger ones while the older ones get "lost" in the Mesh Cave.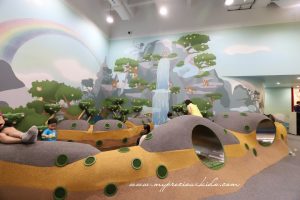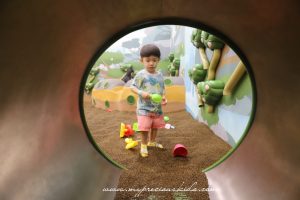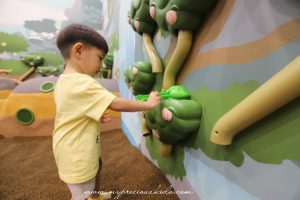 In the middle of the play structure, the kids are invited to the Underwater concept, completed with slide. I think it is connected on the second level via the Mesh Cave (adults are not allowed on the second level, but there are staff who will be there to supervise the kids) so the kids can enter through the Mesh Cave and appear at the Underwater area.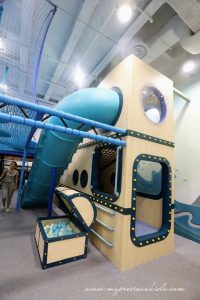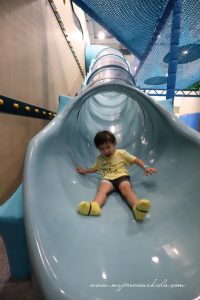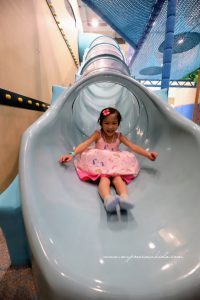 The areas towards the end are Space and Fire Mountain – there are also educational themed wall where kids can learn about the space and planets and obstacle courses.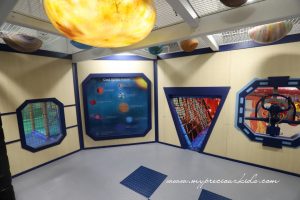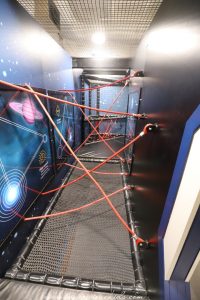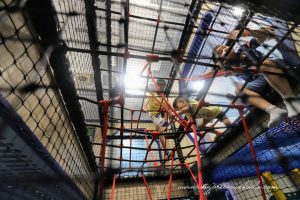 And mypreciouzkids' favourite was the Fire Mountain  with  a generous ball pit and shooting guns. However, the balls for the shooting guns (you might wonder where are they) they are all in the ball pit , so the kids had a fun time locating for the balls as well…like a treasure hunt!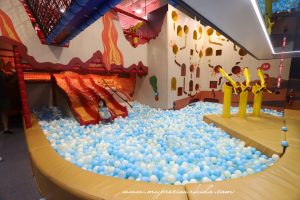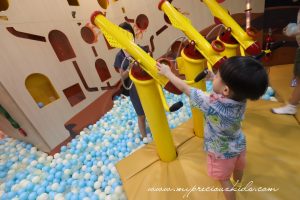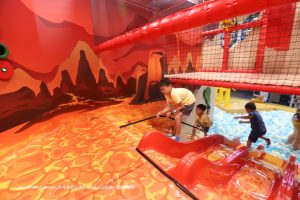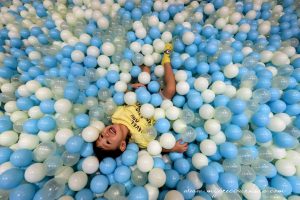 We checked out the Toddler Zone (kids below 4) and to me the key attraction was the free vintage kiddy rides. You know how expensive kiddy rides that are found in shopping malls, now your child can take as many rides as they want! The toddler zone even had play swing for babies , piano floor and not forgetting the perennial favourite – ball pit!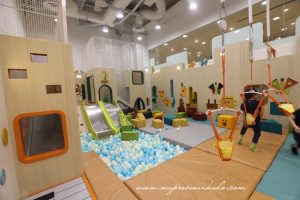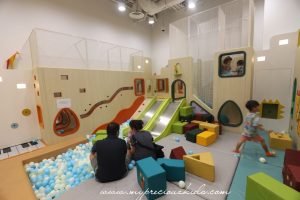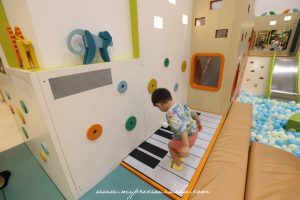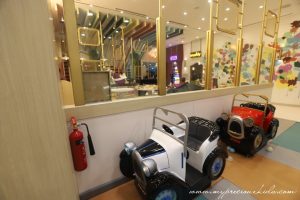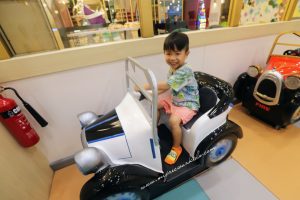 As if these were not enough fun, in between the two zones are 2 themed rooms- Muddy and Stage.
Stage, the music studio even has a piano where your child can play a tune or two, drums on the wall, dressing up corner complete with hats, wigs, boa etc and check this out a karaoke console!! You can choose any song and sing your heart away. Unfortunately, at the time of our visit, the microphone seems to be out of service but we had a great time singing and dancing!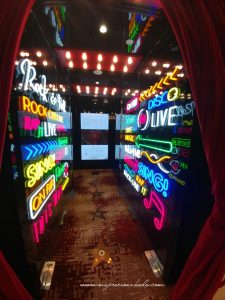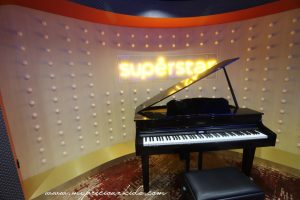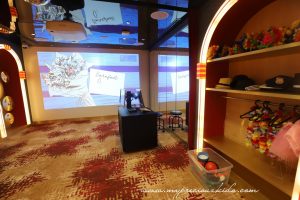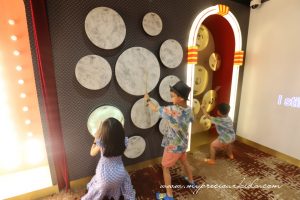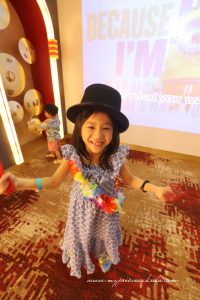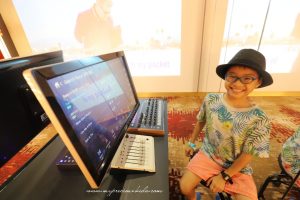 For Muddy, the kids can do something that they are barred at home….paint on the wall! As if painting on the wall is not cool enough, the room can be converted into a dark room and watch the UV paint glow !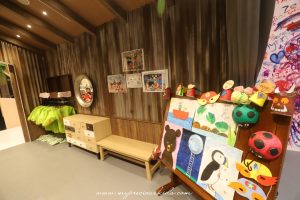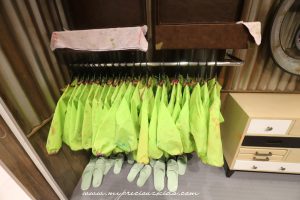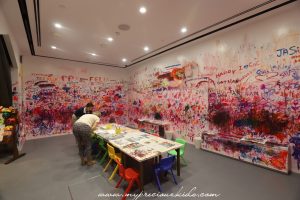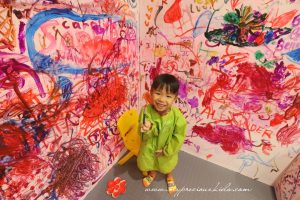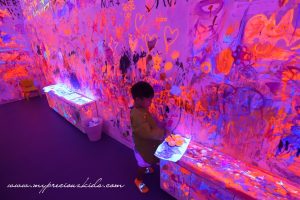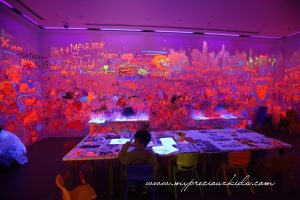 At other times, you can participate in their timed activities – Story Bud (story telling and art and craft) or Stagebud (singing and dancing) Guests at the deluxe family room or themed family suites also have 1 free activities per registered child during their stay. I managed to registered the older 3 kids for Story Bud, and they enjoyed their session very much!
For both theme activity rooms, it is only out of bounds during timed activities (Story Bud or Stage Bud) are being held. Else, any one are welcome to use the facilities in either rooms.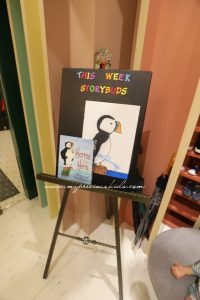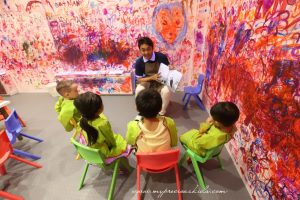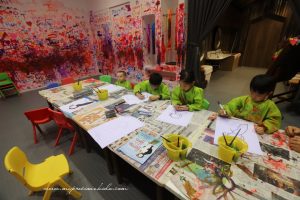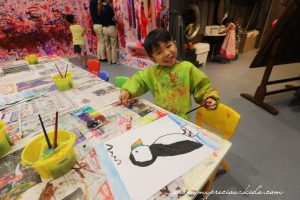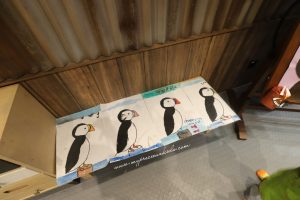 There is also Bake , a fully equipped cooking classroom where kids and adults can indulged in baking classes for a fee.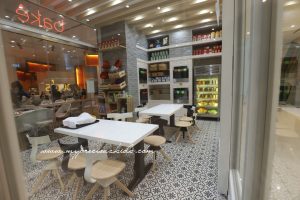 Buds by Shangri-la : Outdoor
The outdoor areas below are also exclusive to guests staying in the family floor. We didn't manage to visit this on day 1 of our staycation as it was pouring so we had to pay the outdoor area of Buds after breakfast. The kids started out with the pirate ship dry playground and before getting wet and wild at the splash pads.
The Buds staffs also organize treasure hunts around the pirate ship playground, and to my surprise, big J and big C were so happy to join in the treasure hunts that they weren't too interested in the splash pads. The younger boys who didn't show much interest in the treasure hunts were happy playing at the splash pads while the older kids enjoy their hunt.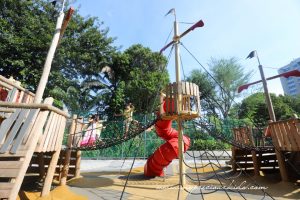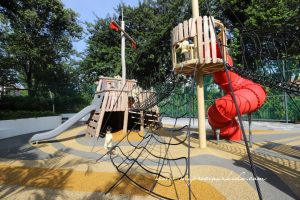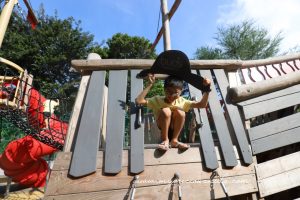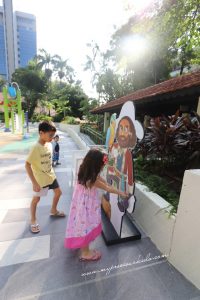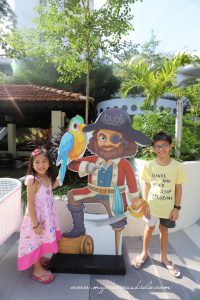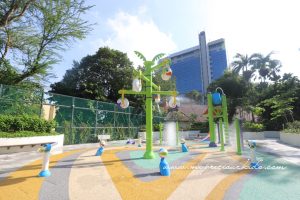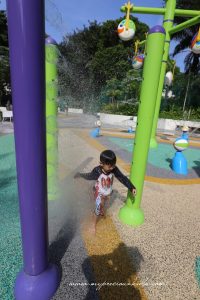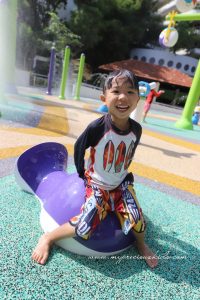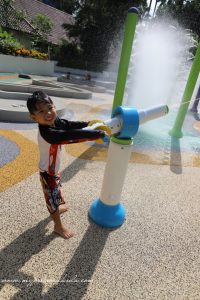 Facilities/Amenities  
There is as cafe called Recharge where you can have a cup of coffee for those lucky parents with kids above 4, who can play unsupervised or snack bites for the little ones. However, they do not offer big meals for lunch and dinner, so you can have your meal at The Line which is just a few steps away.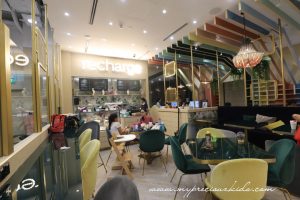 Even the toilet is in its class of its own,complete with kids and adults slippers and a nursing room (located just outside) –  such attention to details!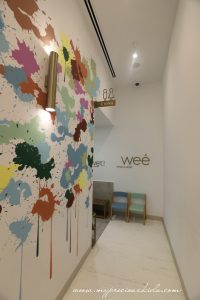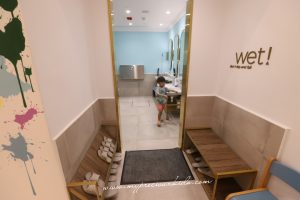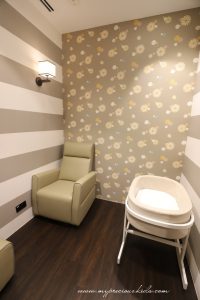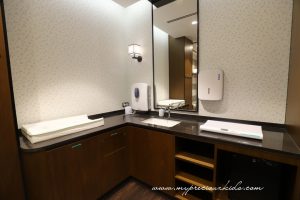 Celebrates @ Buds
You can also celebrates your kids' birthday at Buds by Shangri-la. For party package, please contact them at buds.sls@shangri-la.com or call 6213 4833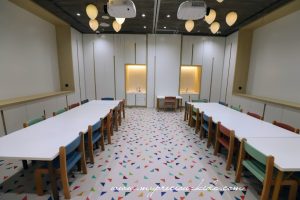 Finally, my first attempt at video editing, pardon my amateur attempt, but here goes a video compilation of all the many parts of Buds by Shangri-la as explored by mypreciouzkids as part of our staycation with Shangri-la Hotel Singapore. For those who missed part 1 of the review, you can read it all here
Play time:
Indoor : 9am to 7pm
Outdoor : 9am to 7pm
Prices
For other Shangri-La Hotel, Apartment, restaurant and/or spa guests, entry is $28 per child (four to 12 years old), $18 for toddler (below four years old) inclusive of one adult.
For non-hotel guests, entry is $48 for child (four to 12 years old), $28 for toddler (below four years old) inclusive of one adult, for three hours.
Disclaimer: This is a sponsored post.  No monetary compensation was received. All opinions are my own
Share the article