We had very fond memories of our first ACT 3 workshop last year entitled Jelly, Wobble and when I saw a similar event happening this year, I knew my kids had to do it again!
Once we stepped into ION Art Gallery , the location for SWEET, we kind of forgotten that we are for a workshop. We thought we were invited to a birthday party all decked in candyland theme. As we are arrived earlier, we spend the time taking photos as everything was so SWEET and pretty! Sorry for the photos overload , but it's just too pretty not too share.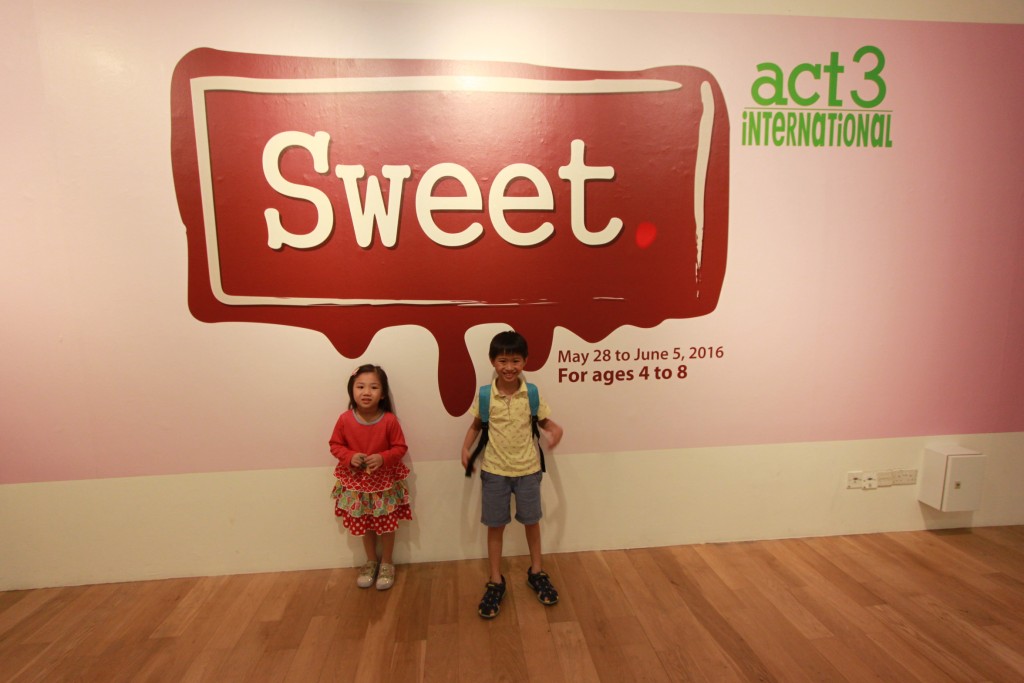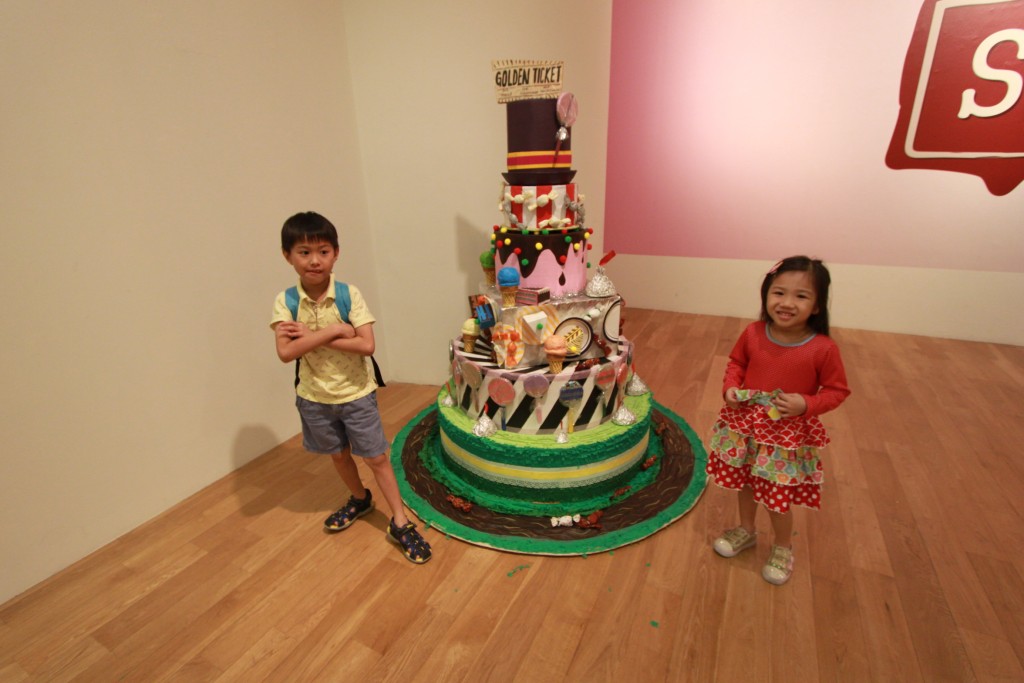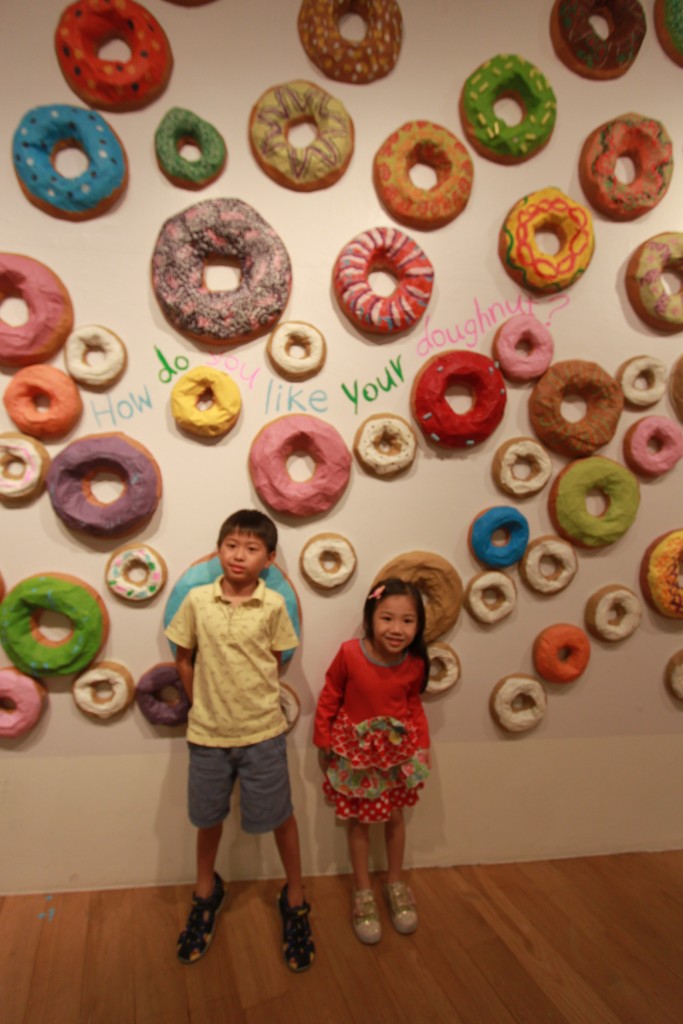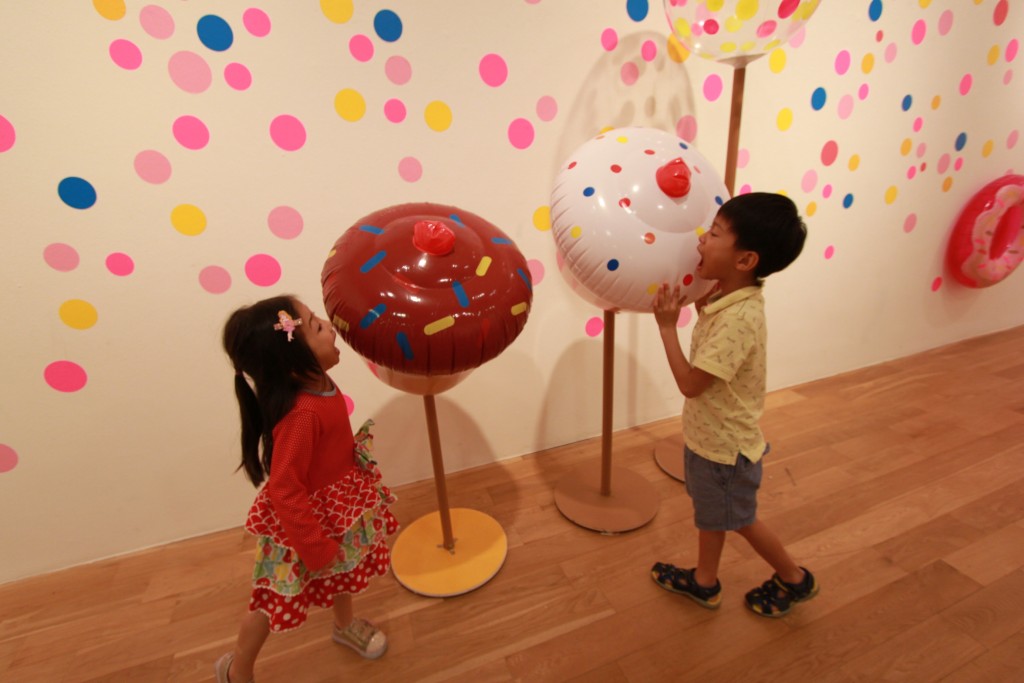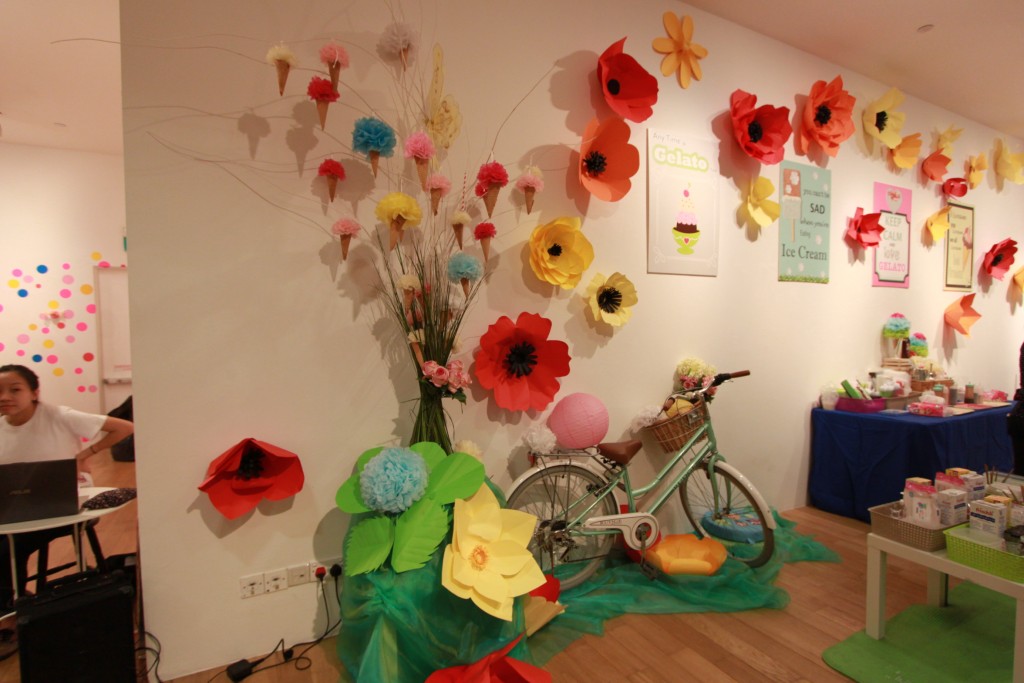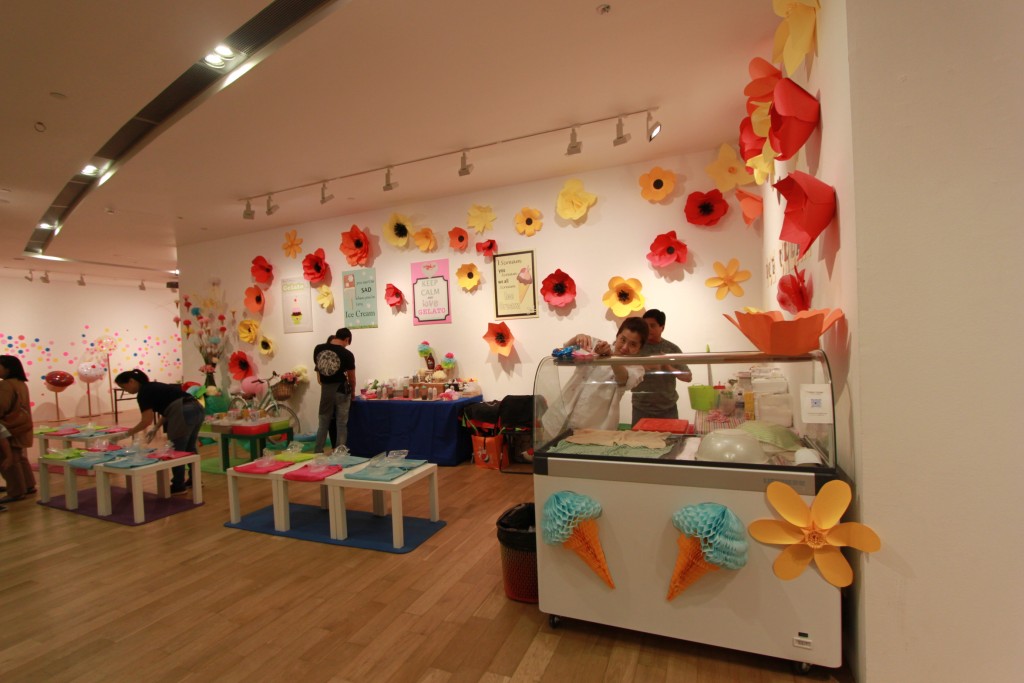 A wall of doughnuts, a wall of inflatable giant cupcakes, a cake as tall as the kids and a ice cream making shop. I just got so inspired to do a similar theme for my girl's birthday party next year complete with an ice cream parlour….. Sorry, I digress….back to the workshop proper. For this year's session, the storytelling session was brought to the beginning of the session instead of towards the end. As it was a workshop inspired by the story of Charlie and the chocolate factory, the story teller narrated the famous story by Roald Dahl in 20 minutes. It was a good introduction to kids who are not familiar of the story which has a movie made for it as well. J has not read it before and its time to get add this book into his bookshelf!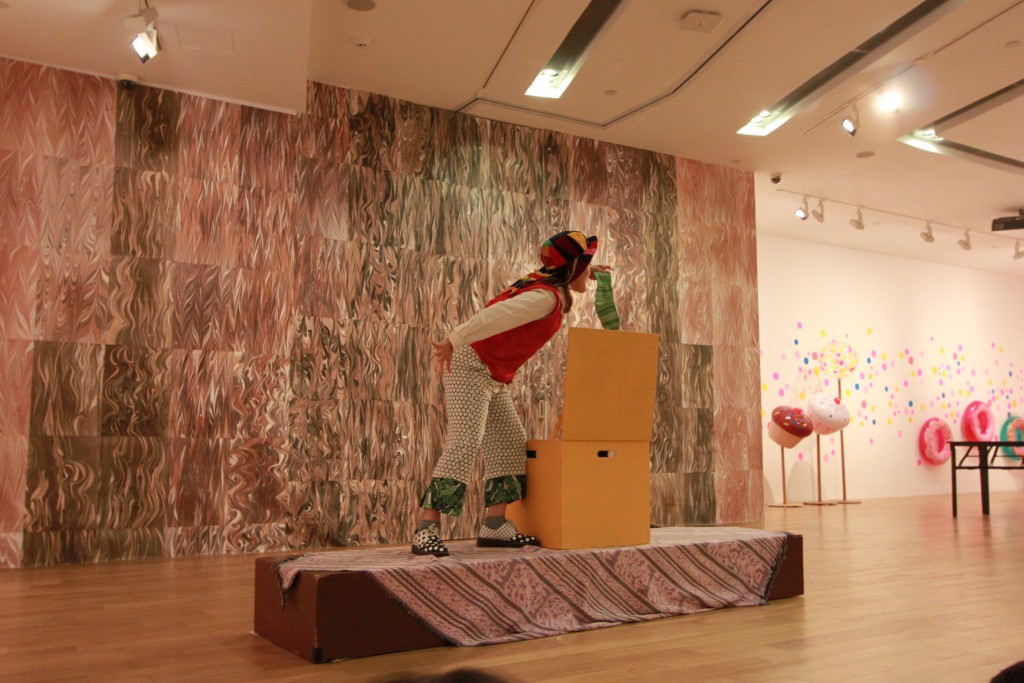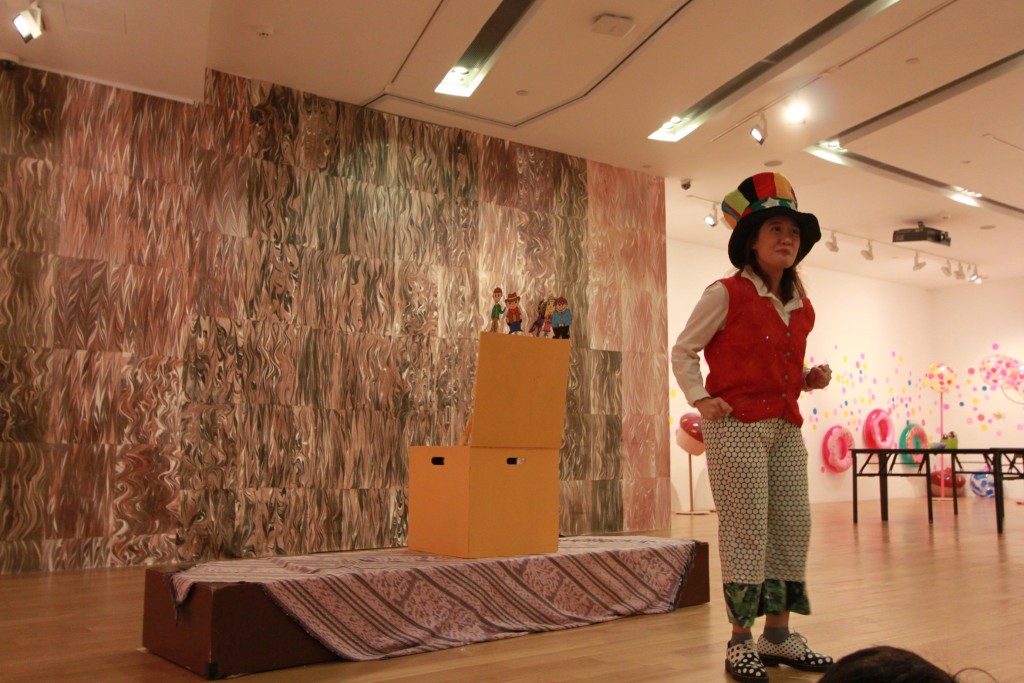 Parents were invited for the story-telling session. There were lots of interaction with the kids and the sound effects accompanying the story-telling session make it more interesting, not a dull moment.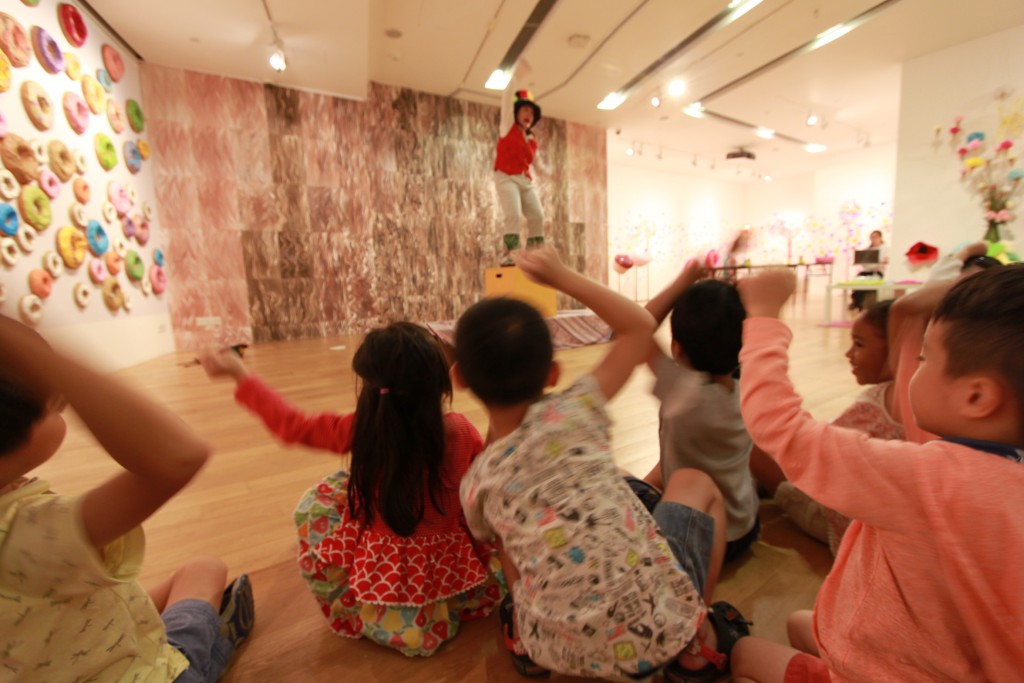 After the storytelling session, the parents are asked to leave the venue so that the kids can be rotated between the different stations for their activities. (yay! me-time and shopping time at ION!) I do not have photos to share or much to review so what I gathered were what the kids told me or from their website. The remaining 1.5 hours were divided into an art and craft session to create colourful lollipops ,  ice cream making session which is THE highlight (and they get to eat it thereafter, I was told its Vanilla ice cream) and a drama workshop where the kids can choose to act out their favourite ice cream where they learn to move and physicallise actions through creative expression.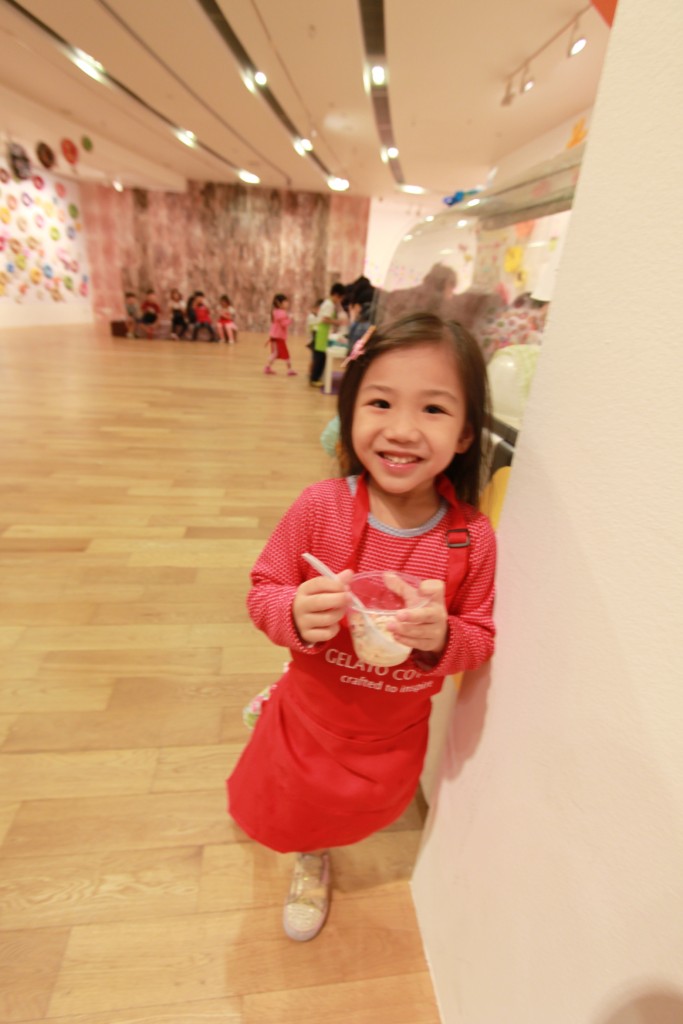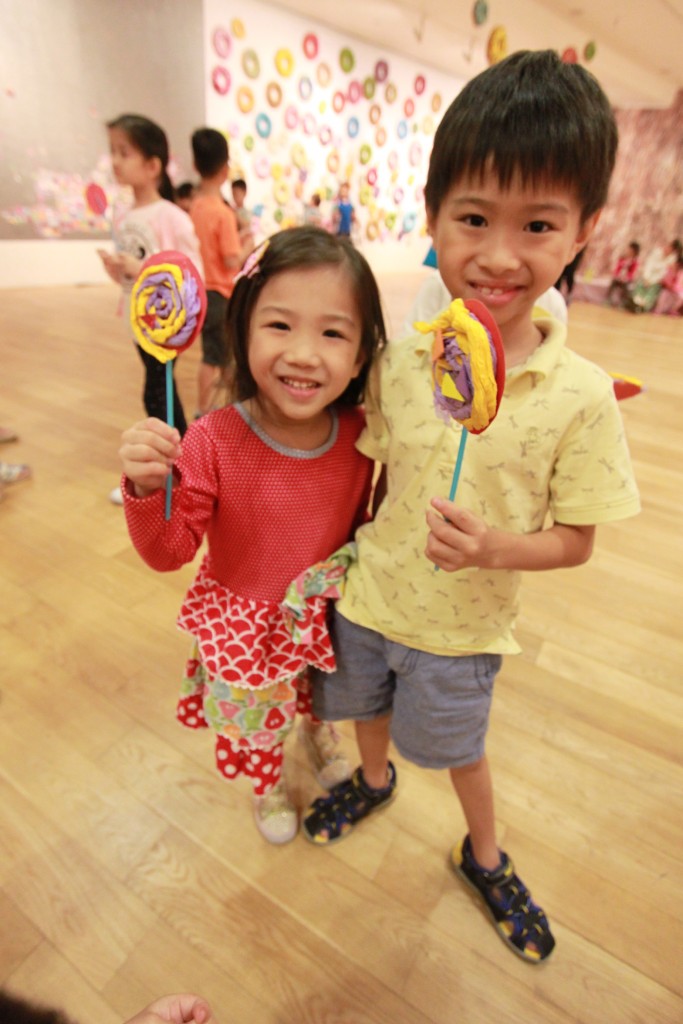 Once again, I am a big fan of the drama classes by ACT 3 especially their holiday camp. However, as a full time working mum, in order to send my kids for it , it would be mean that I had to take 5 days of leave to ferry them to the camp. That is why I especially like this genre of workshop which is a 2 hours session broken into 4 different components comprising a story telling session, art and craft session,  gelato-making session and a drama workshop. Perfect for time-pressed mummy like me and my kids still get a SWEET flavour of a drama class with ACT 3 and some inspired art and craft thrown into it. The kids remembered Princess Lolly in Jelly, Wobble fondly and told me she turned 90 this year (because last year was her 89th birthday). And this year they will remembered Charlie and his adventures and the ice cream they made and tasted!
The workshop runs till 5th June and happens only once a year in June. This year it is incorporated as part of the Art3i Festival which you can read more about it here. I really hope that ACT 3 can do a similar workshop for the December holidays! Oh, and while  I was at ION ART, I discovered that you can actually take the lift next to the gallery all the way up to the 55th floor for ION SKY which is an observation deck and its FREE!  Do bring the kids for a walkabout if you are there for the afternoon session before the workshop or after the workshop. Opened every day from 3 to 6pm.
ION Art Gallery, ION Orchard
28 May to 5 June 2016, 10.30am to 12.30pm OR 3.30pm-5.30pm
For 4 to 8 year olds
Tickets at SGD 40 per child.
SWEET has been incorporated as part of ACT3's newly launched  called ACT3i Festivalcoincidentally during the June school holidays (24 May to 5 June) whereby they have brought in 6 international and inspiring theatre performances that will include works from Singapore, Italy, Sweden, Argentina, the U.K. and Canada for kids age 2 to 12 years old.
For more information on how to book, please see link here.
Disclaimer: This is a sponsored review. No monetary compensation was received, and all opinions are my own.
Share the article