As much as I love to dine out, there are lazy days when the weather makes it difficult to leave home, there are days when the kids have to sleep early making difficult to rush out for dinner and there are extraordinary times like this during the COVID-19 outbreak when should avoid going out so often.
I did dined out the past 2 days but I see many restaurants having constraints in implementing social distancing. As much as we want to support the local economy, I did dined with a tinge of uneasiness when the precautionary measures are not fully abide by.
Hence comes a food delivery option – this is a godsend service in times like this. We loved Japanese food and we can have it as our daily meals. But to queue at sushi chains at the malls is that something I want to avoid doing now. So it is lovely to discover that Sushi Delivery delivered fresh sushi , sashimi and even hot bento set and rice bowl to satisfy my Japanese food cravings!
So I had so much foresight to order it for Sunday's dinner given that Monday was first day of school and it actually rained in the afternoon too spoiling our plans outdoor. Hence we stayed home, played board games until the delivery guy came with our order!
I spend zero hour labouring in the kitchen in fact I spent hours bond with my kids over board games especially its the end of the school holidays for them by ordering delivery.
So these was our order for Sunday's dinner all thanks to Sushi Delivery ! Sushi Delivery promises to deliver restaurant grade sushi and sashimi through home delivery. This fed my family of 6. The kids shared the 3 bento sets and 2 trays of kappa maki while myself and hubby had all the sashimi and the taiyou century egg maki.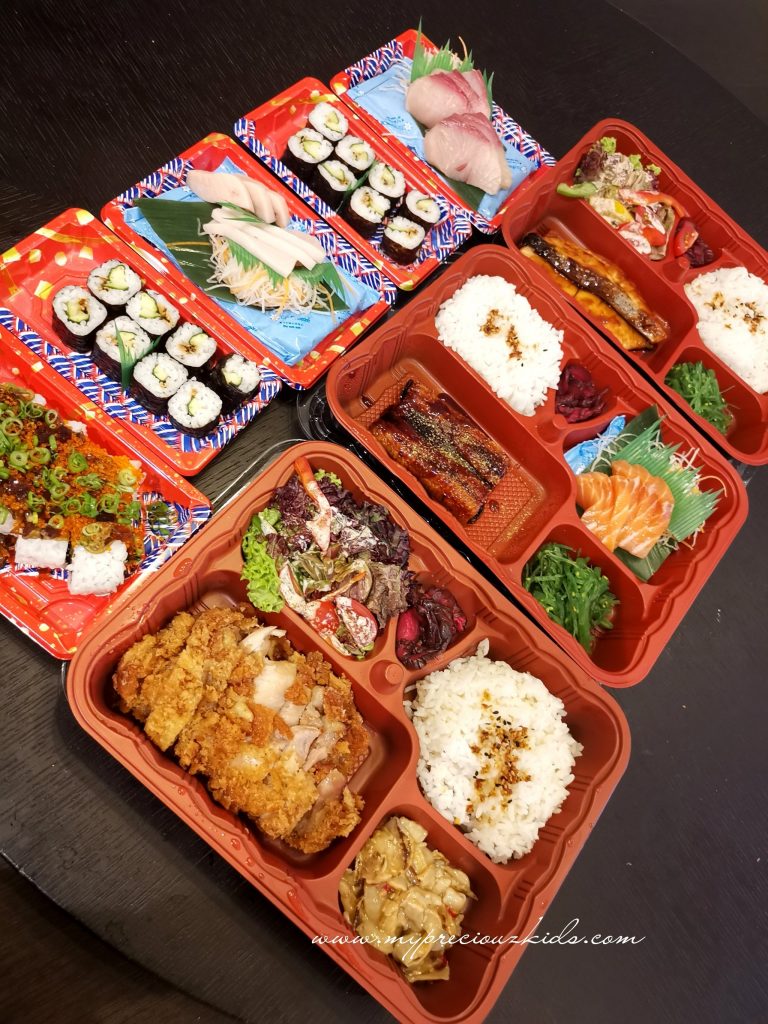 So the kids had Chicken Katsu Set Bento, Salmon Teriyaki Set Bento , Unagi Salmon Sashimi Bento and 2 trays of Kappa Maki . Sushi Delivery is so generous with the meat/fish portion in the bento set. After the kids finish their rice, there is still so much meat/fish leftover. The 2 trays of kappa maki were finished in record time, in fact I didn't even get to try a single piece.
As for myself and hubby, I ordered to 2 trays of sashimi – hamachi and swordfish. Thanks to the ice pack beneath the freshly cut slices of sashimi, the sashimi remain chill and fresh! There is no difference having this at a sushi restaurant or at home!
We also tried the taiyou century egg maki. An interesting combi though the century eggs were drizzled on the top instead of having it as a filing. I guess the flavour will come out even more if it was part of the filing but this is something I have not tried before!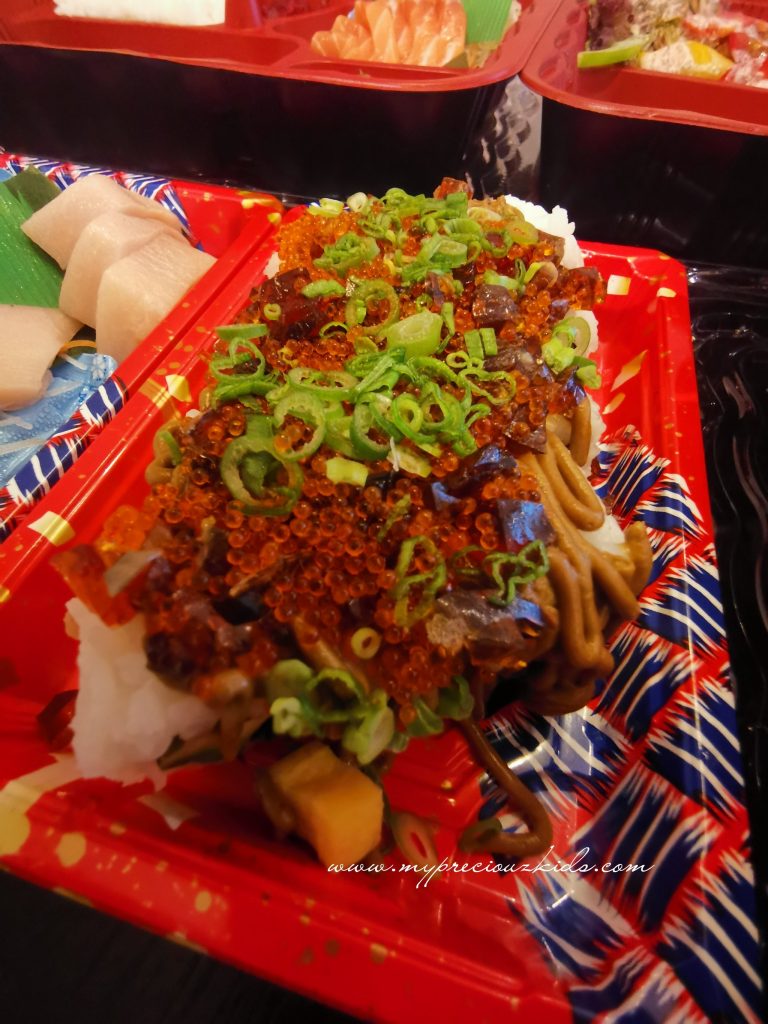 Just a carousel of the food we ordered from Sushi Delivery! So oishii!
The next time when you are having Japanese food craving but wish not to venture out, you can have Japanese hot food and even fresh sushi and sashimi delivered to your home with Sushi Delivery . There is free delivery for order above SGD 60 and a guaranteed 45 minutes delivery.
Disclaimer: This is a sponsored post. No monetary compensation was received. All opinions are my own
Share the article