Inspired by quest to teach big J on water cycle (primary 5 science topic) and also partly to create some live home decor, I actually set my mind to set up to do terrarium during the circuit breaker. I actually own two terrarium cases (from past projects) but I am totally clueless what materials are needed for a terrarium. Hence, the project never took off during the circuit breaker. A recent article in the Strait Times also highlighted the sudden botanic boom, thanks to Circuit Breaker sighting reasons like more people become plant parents to relieve stress.
Finally after months of procrastination, I finally put my plans into action using the DIY terrarium kit from Masons Home Decor. They also have a very good write-up in their blog on their website on how to start your own terrarium project at home which I find most useful for a first-timer.
With the a one-page instruction provided together with the kit, it is pretty straight forward to make a terrarium in the comfort of home – no rocket science at all as I have outline below. I guess my project didn't take off as I am unsure which material/soil/pebbles to buy to build a successful terrarium.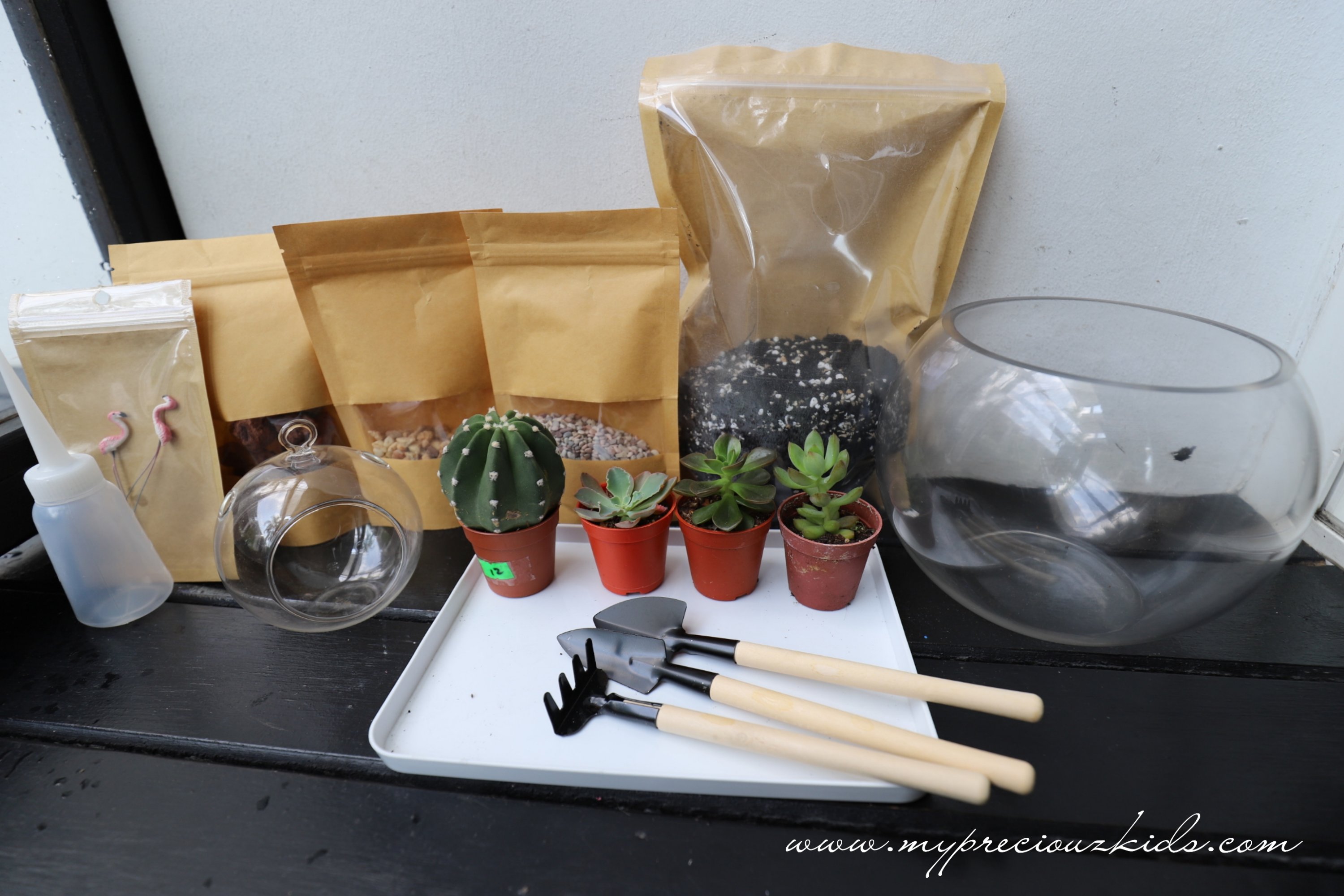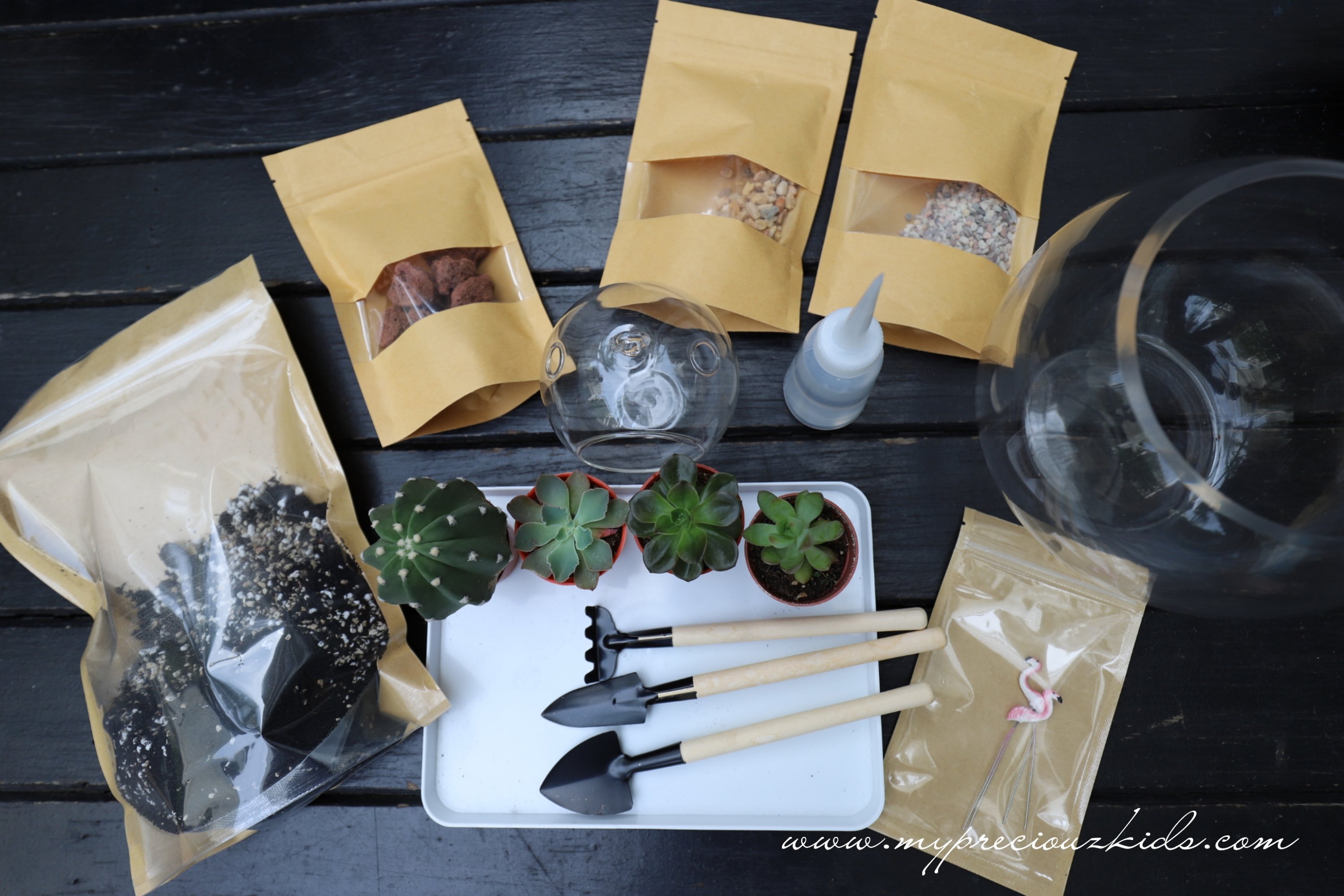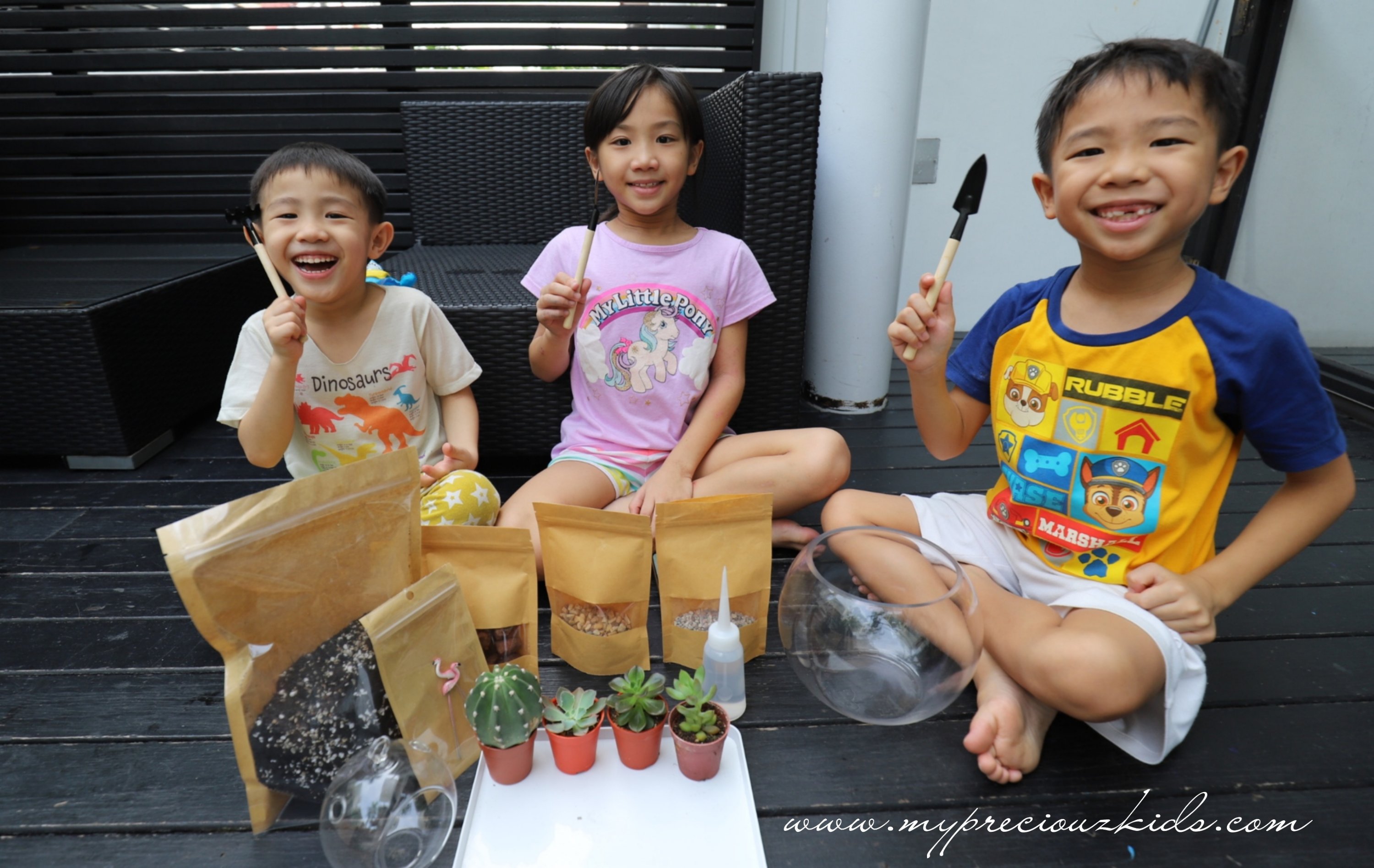 We spend less than 1 hour making our own terrarium at home during the long weekend. These are the pictorial steps and I have also made a home video too!
Step 1 : Assemble a first layer small stones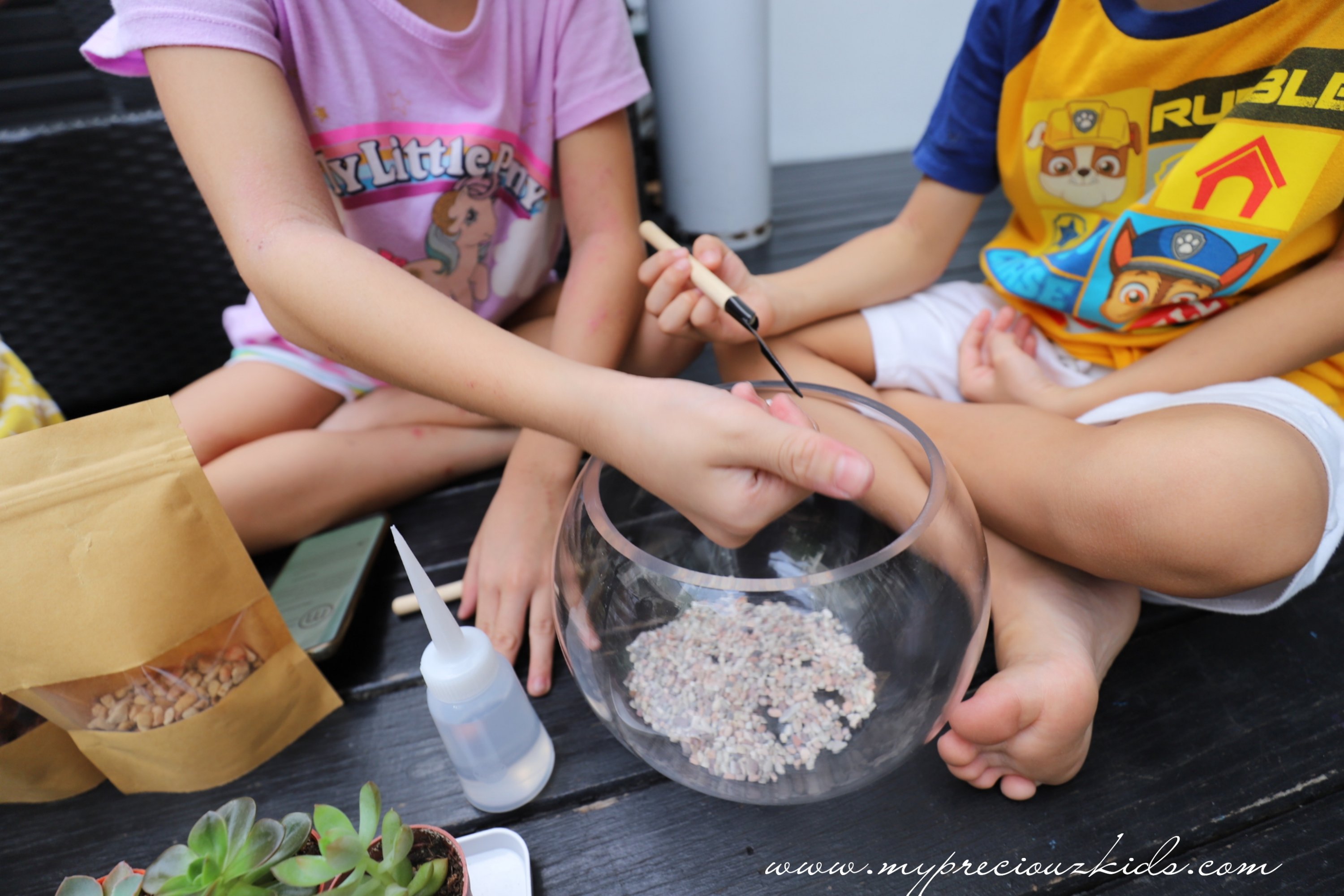 Step 2: Add a thick layer of soil mix over stones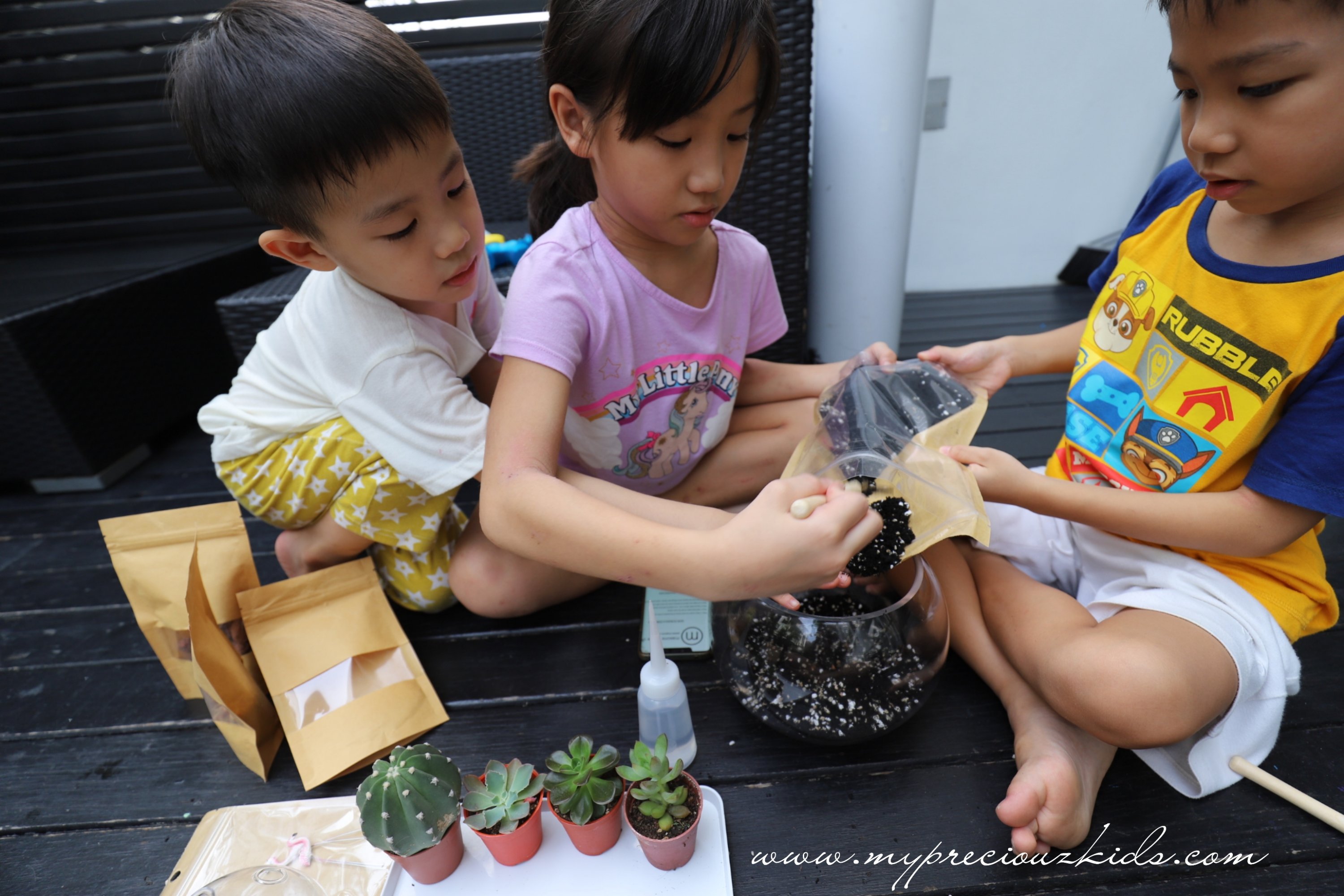 Step 3: Dig up holes 2 to 3cm deep to adding the plant – the cactus was the biggest , so we need a bigger hole too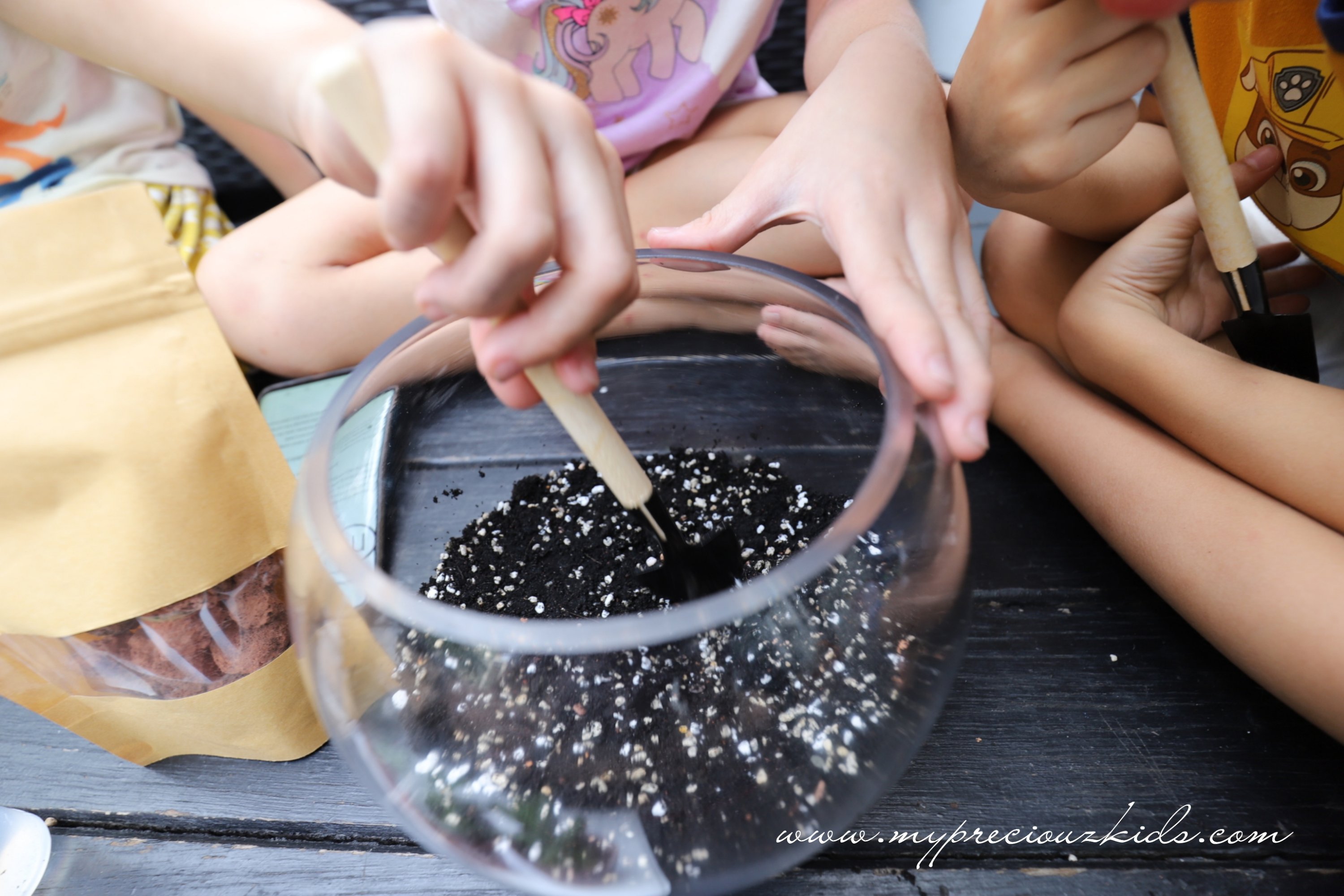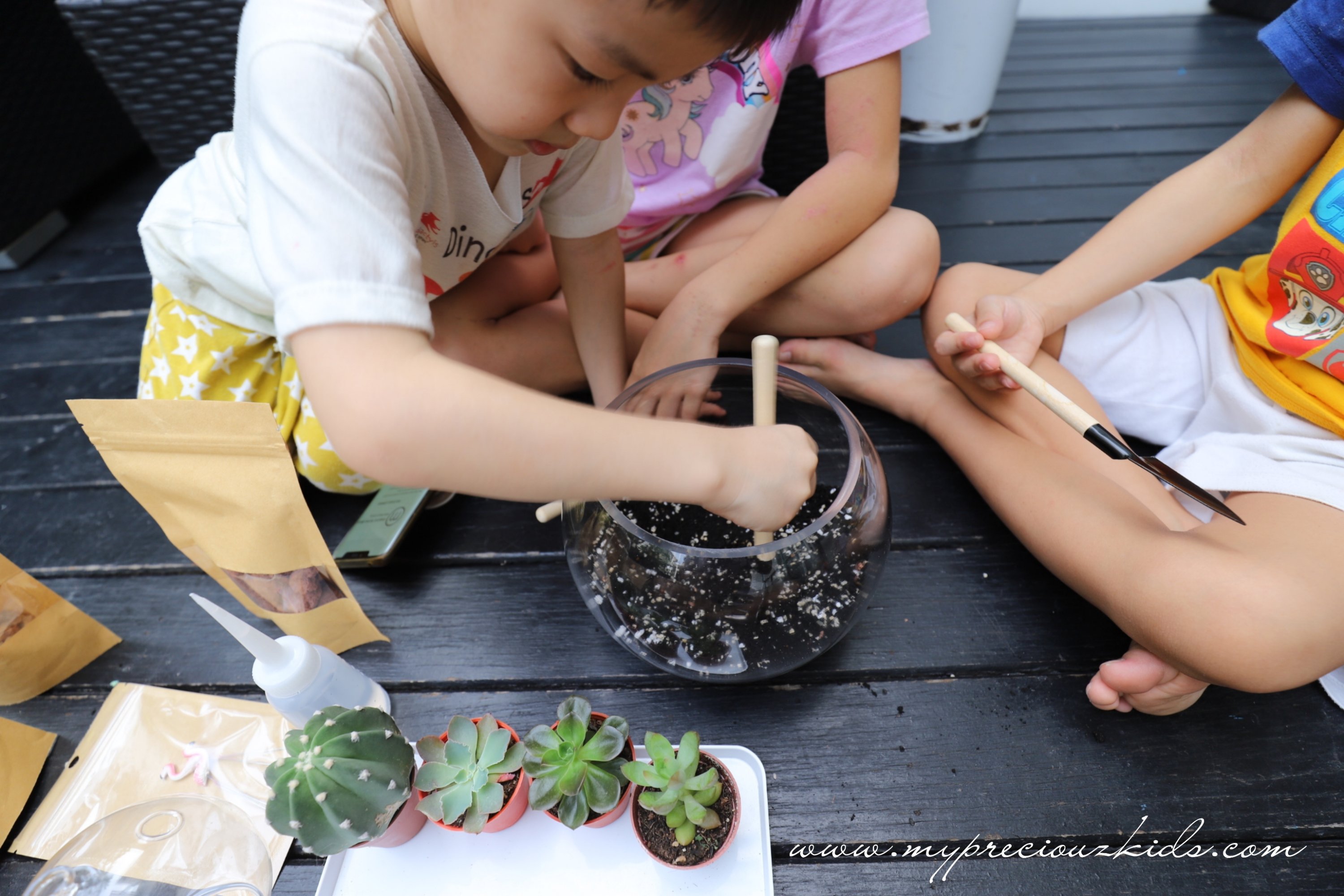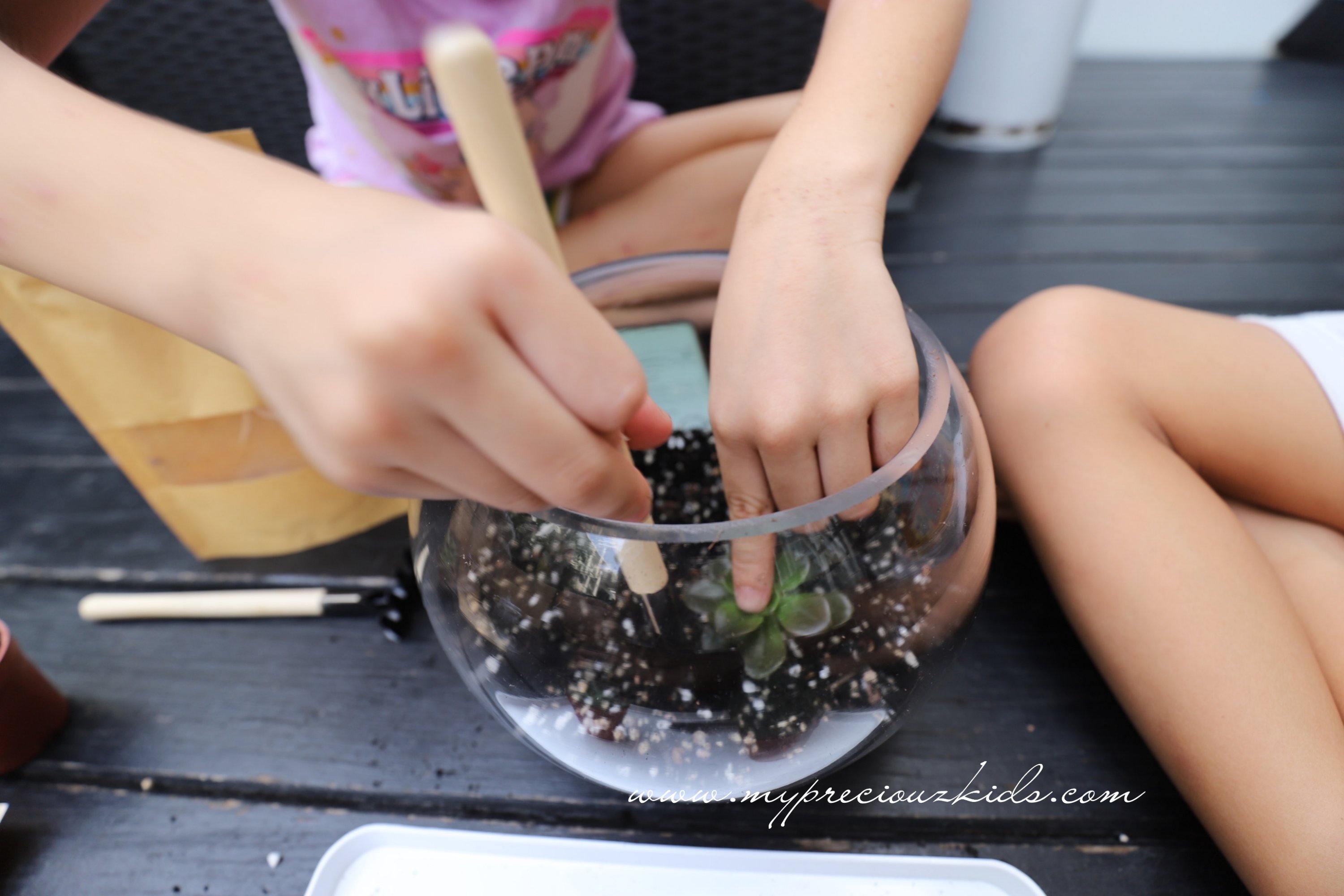 Step 4: Arranging plant up to your liking , and most importantly cover roots
Step 5: Finally decorate with gravels, rocks , stones and ornaments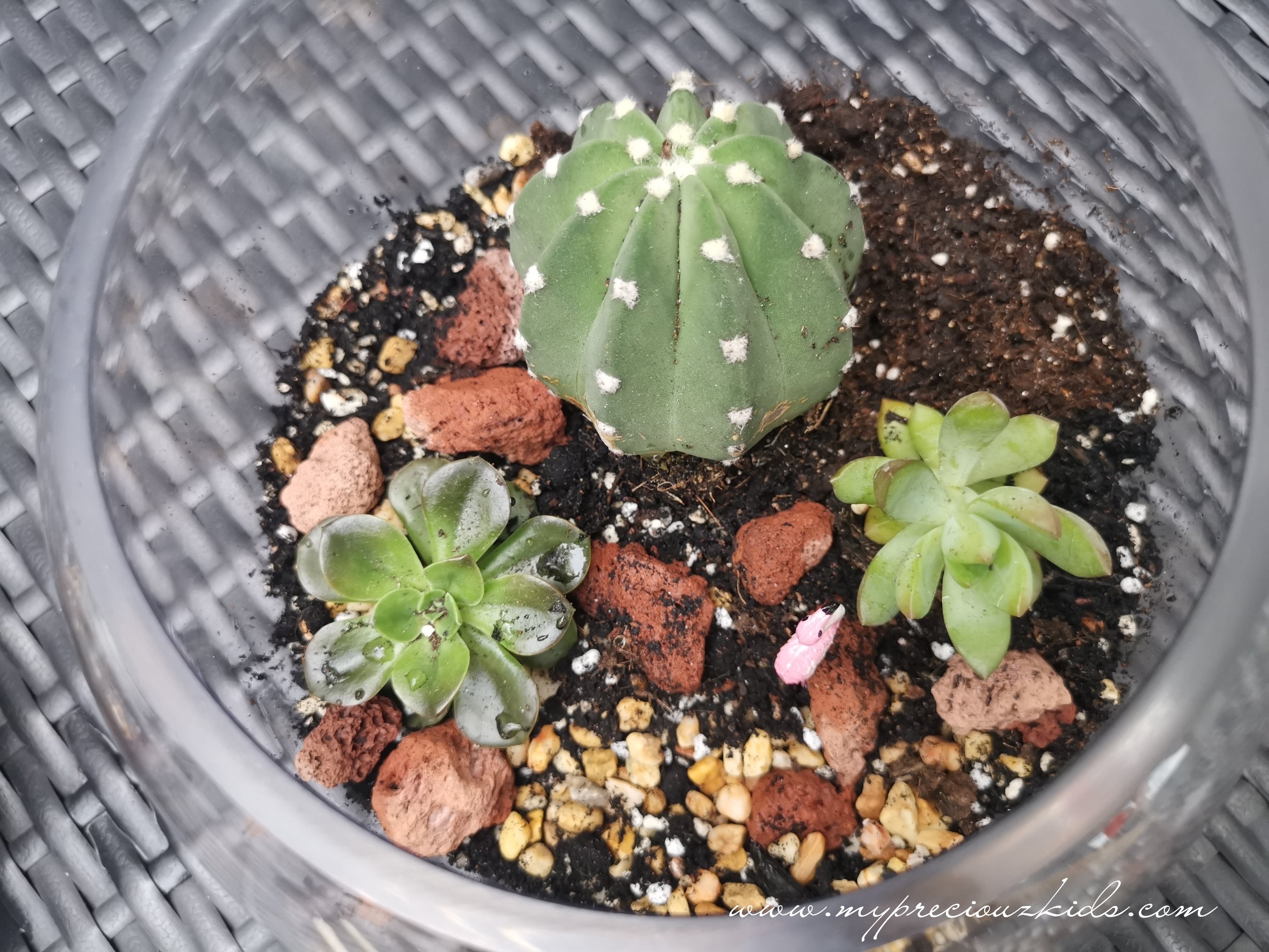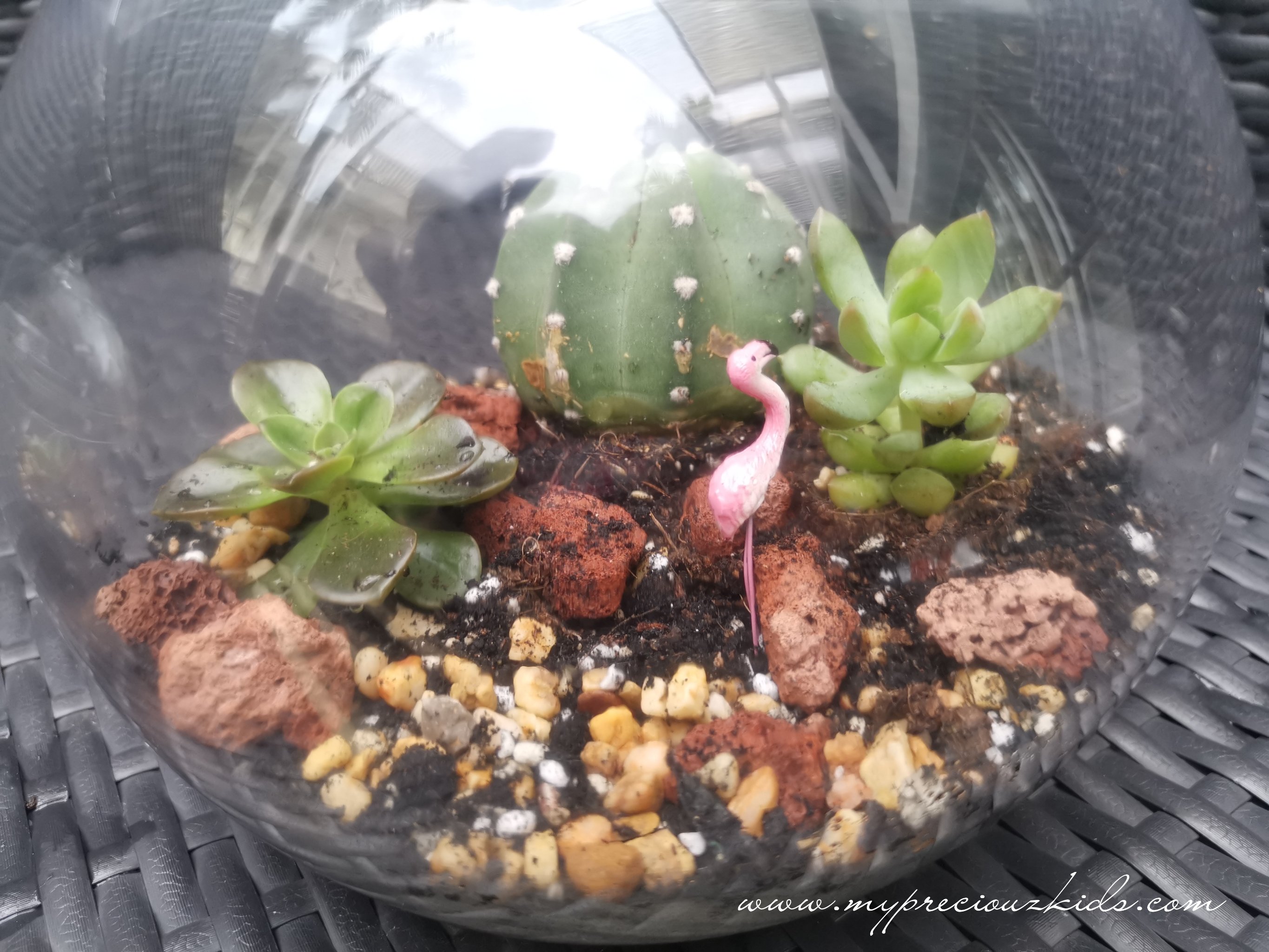 Care steps: Place the terrarium in moderate and indirect sunlights, and water the plants moderately once every week (at the soil area). As part of the kit, the water dispenser is also provided! Do water at the soil, not directly at the succulents.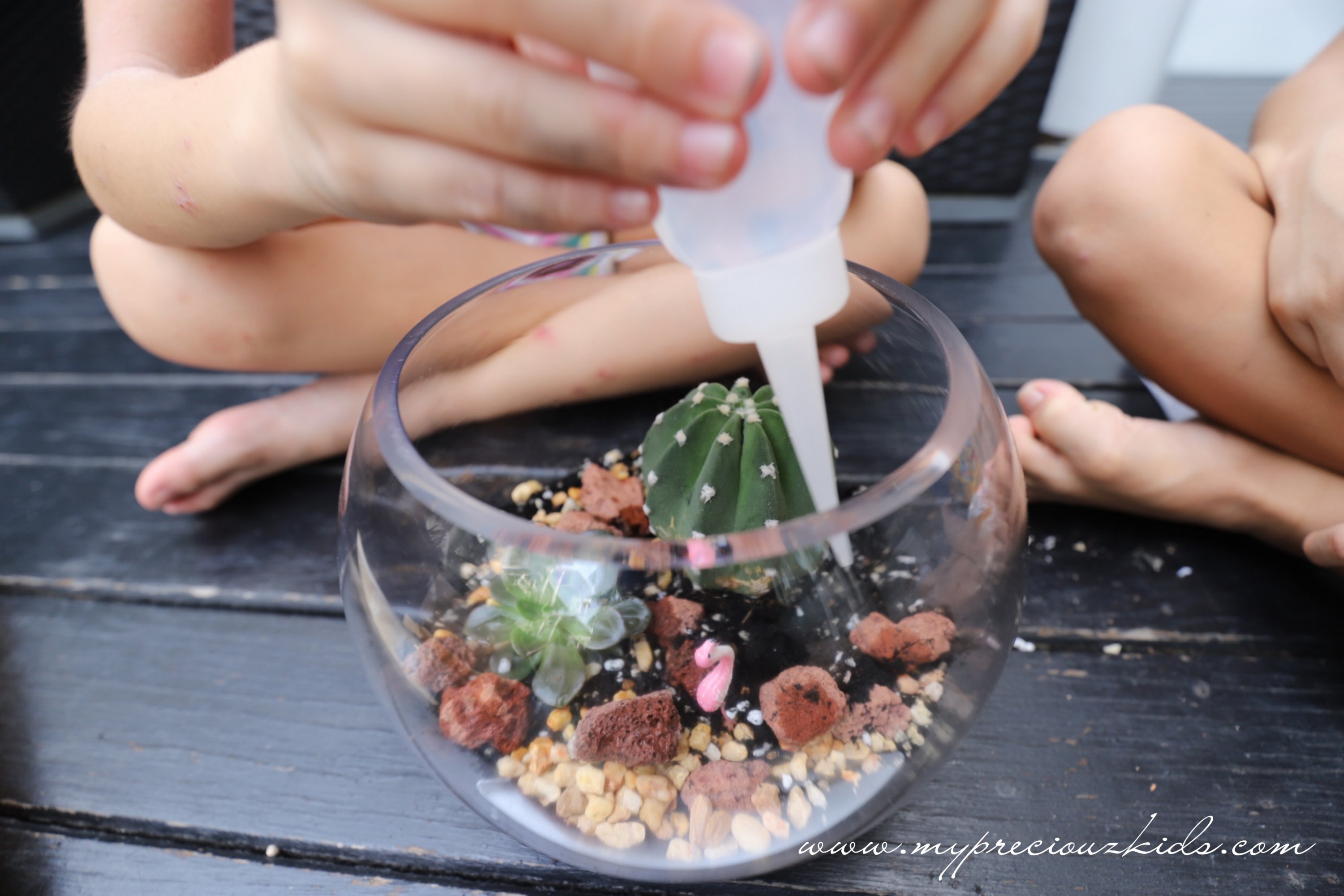 Here is a step by step video of my kids building their terrrarium over the long weekend that just past.
With remaining soil, I wanted to also attempt to make a closed terrarium in order to bring science to live for my primary school going kids to learn and "see" water cycle in action. For closed terrrariums, fittonia plants are more suited than succulents. Do note that the closed terrarium case and fittonia plants were not part of the DIY terrarium kits but of my own. That said, the open terrarium created by the DIY kit is aesthetically more pleasing. With the closed terrarium, it is always fogged up due to water condensation – and we only get to open in like once every month as it is a self sufficient ecosystem.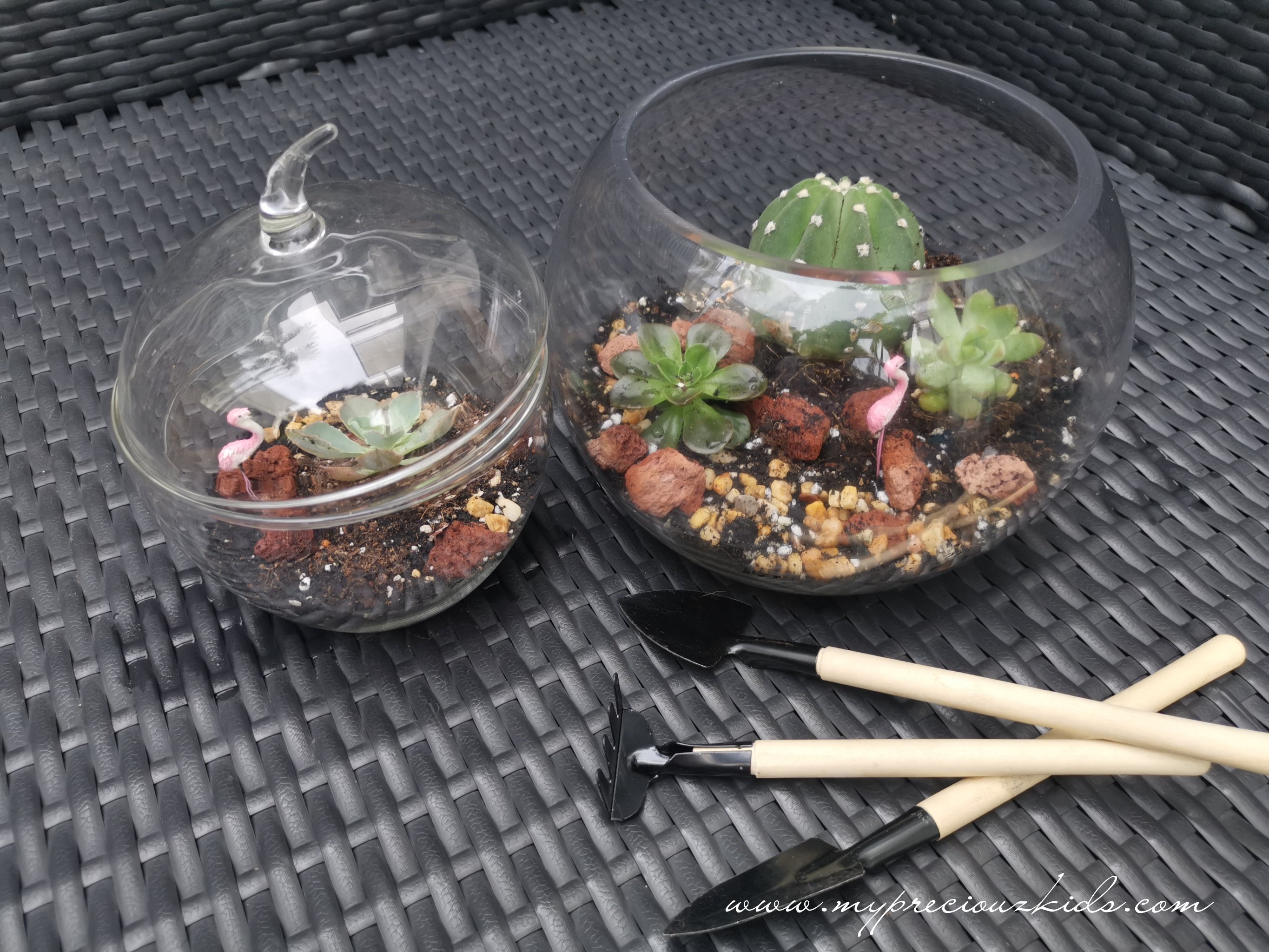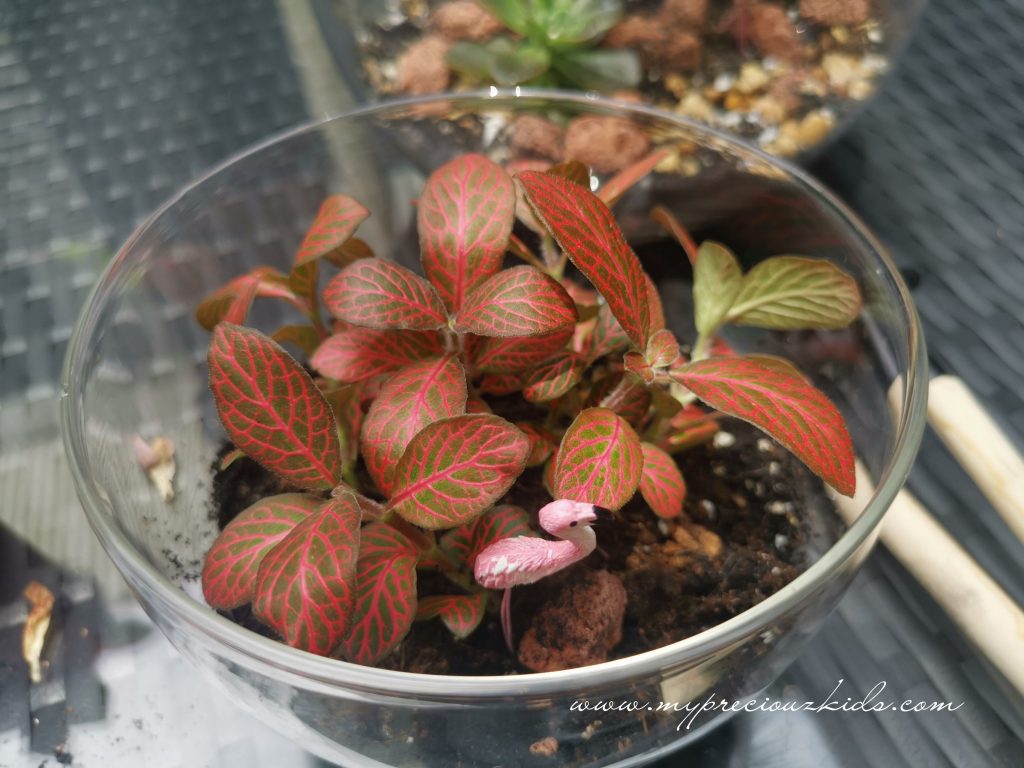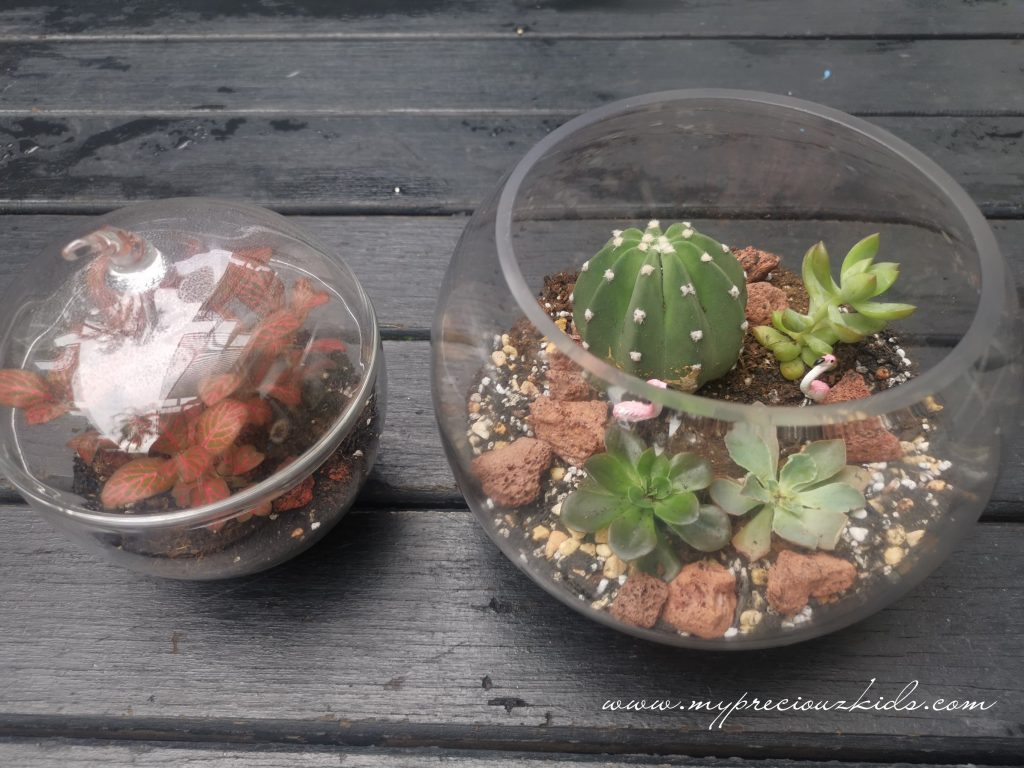 So if you are like me , totally clueless what goes into a terrarium but would like to try to DIY a terrarium from scratch in the comfort of home, best to get this all encompassing DIY kit and you will have everything you need to DIY an open terrarium! And now I cross my fingers that the succulents will thrive under my care.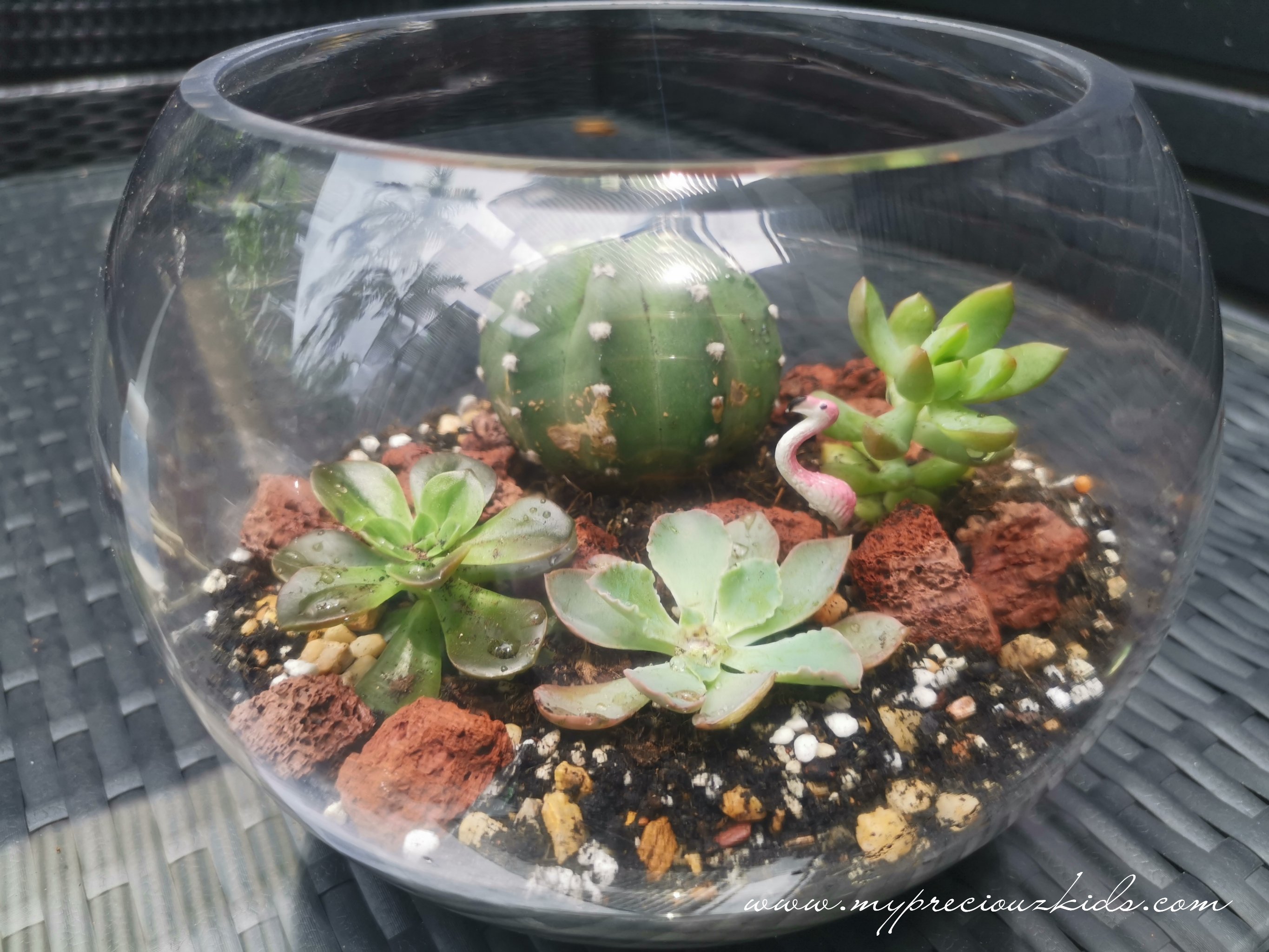 Share the article