I loved all the myFirst products from myFirst tech collection which are designed with kids in mind. If you recalled, I reviewed myFirst Fone S2 previously and how I relied on the device to train my eldest to take public transport independently to and fro school being his first smart watch/phone. Next, was the myFirst Camera 2 that my kids even till today will be trigger happy taking photos at home capturing silly and fun moments.
Now, I will be reviewing their latest from their audio range – myFirst BC Wireless Headphone.
The first thing you may be wondering is what is BC? BC stands for bone conduction. According to wikipedia, Bone conduction is the conduction of sound to the inner ear primarily through the bones of the skull, allowing the hearer to perceive audio content without blocking the ear canal. This is also pretty new to me as all my headphones that I owned are not based on this technology.
For kids, long hours and loud volume into the ears are harmful hence you should be exploring bone conduction headphone like myfirst BC Wireless Headphone. In fact, I regretted not getting this earlier as the kids have been on months of HBL and zoom lessons. Finally, I got my act together and ordered a pair of big C to use. In fact, I also tried it myself for a short period as I was super intrigued by this technology and was pleasantly surprised that only the wearer can hear (a person besides you cant hear) even though the ear pieces are placed at the cheek bones. And if you really want to block out the surrounding sound for better sound quality they even provide your ear buds.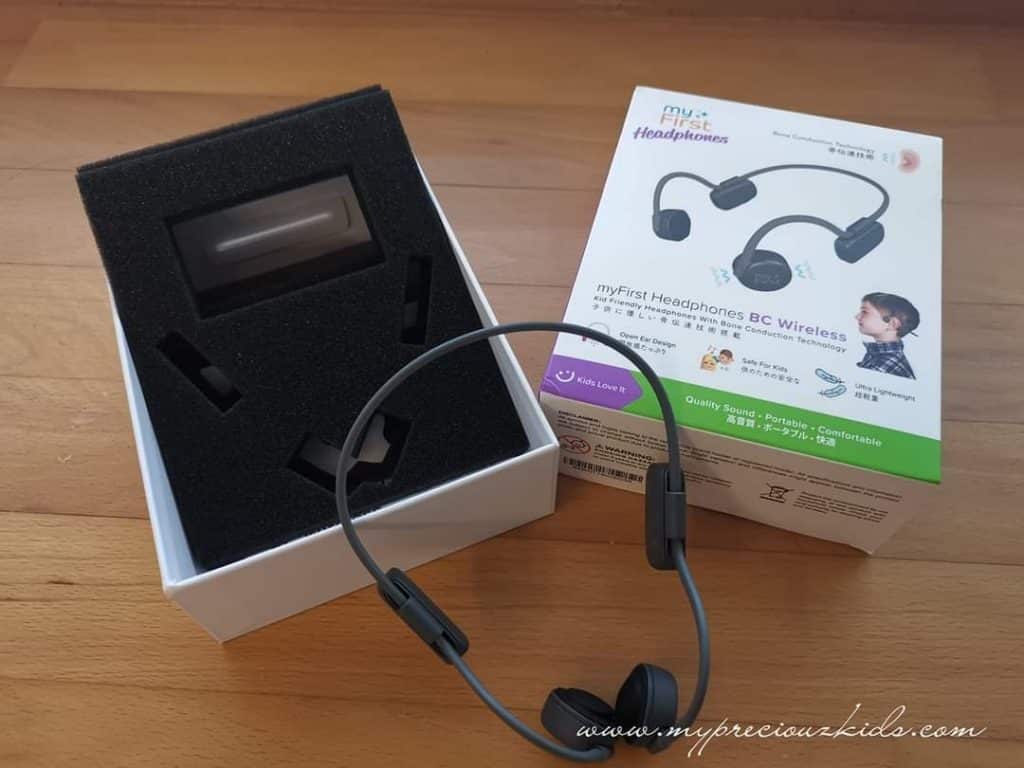 5 reasons what make myFirst BC Headphone is THE perfect headphone for kids:-
1.Bone conduction technology

Bone conduction technology allows for music to be transmitted via the cheekbones and not directly into the eardrums. Audio is set at a cool 85 decibels, ensuring safe levels of listening.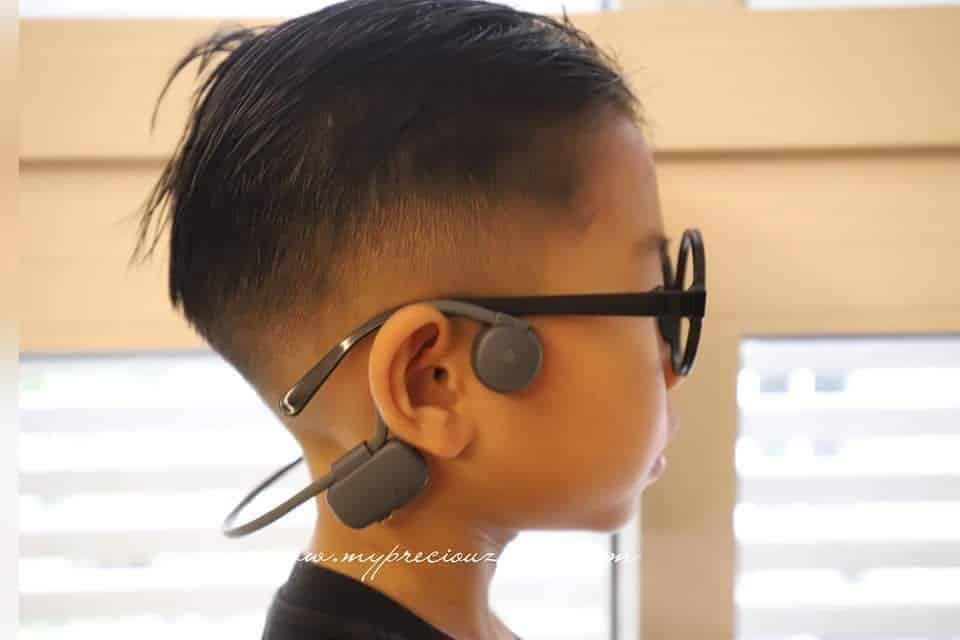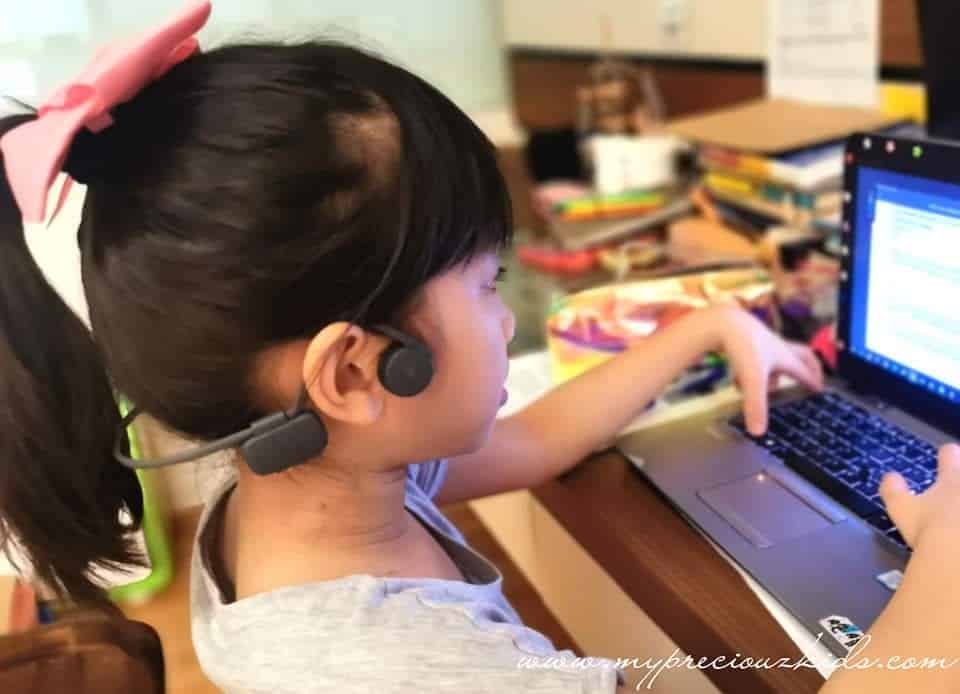 2. Open ear design
This technology leaves ears open to the surrounding sounds. This basically means that my child can hear me if I holler at her. This is a huge issue when she using the earphones that comes with handphones, she cant really hear her surroundings.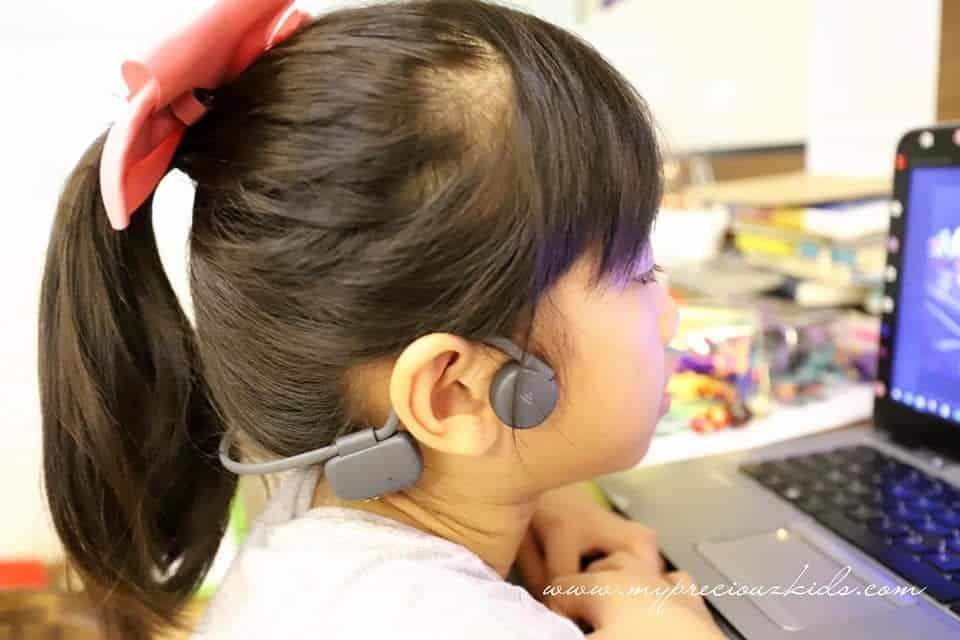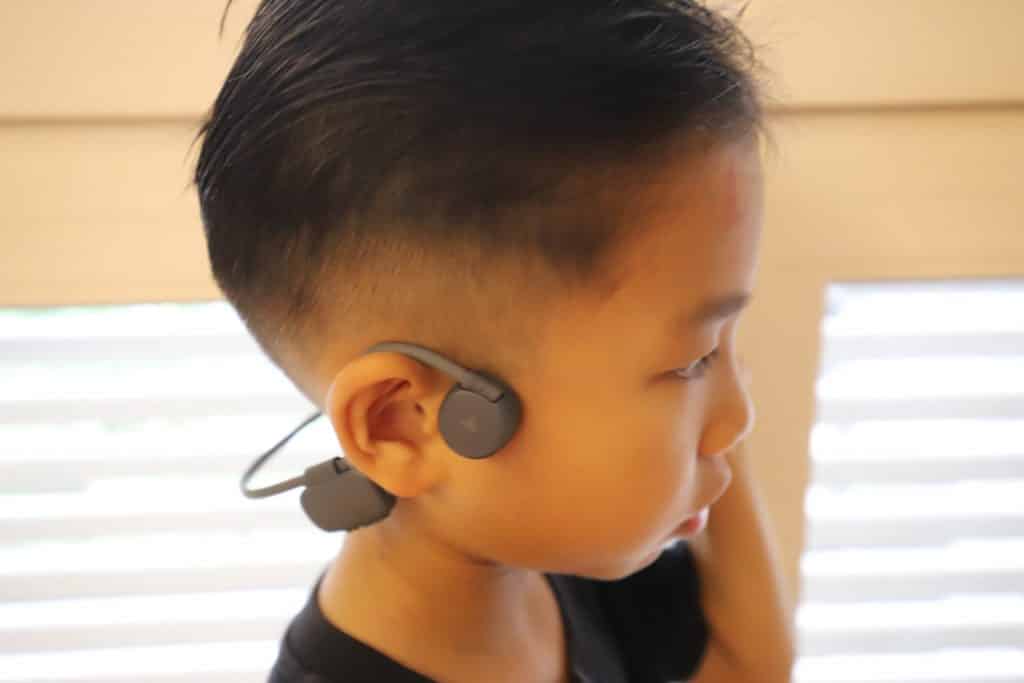 3. Light weight
At 26g , it is so light you don't even realise you are wearing it. The headphone rest comfortable over the ears while the headpiece sits comfortably on both cheekbones and the back just "float" weightlessly over neck.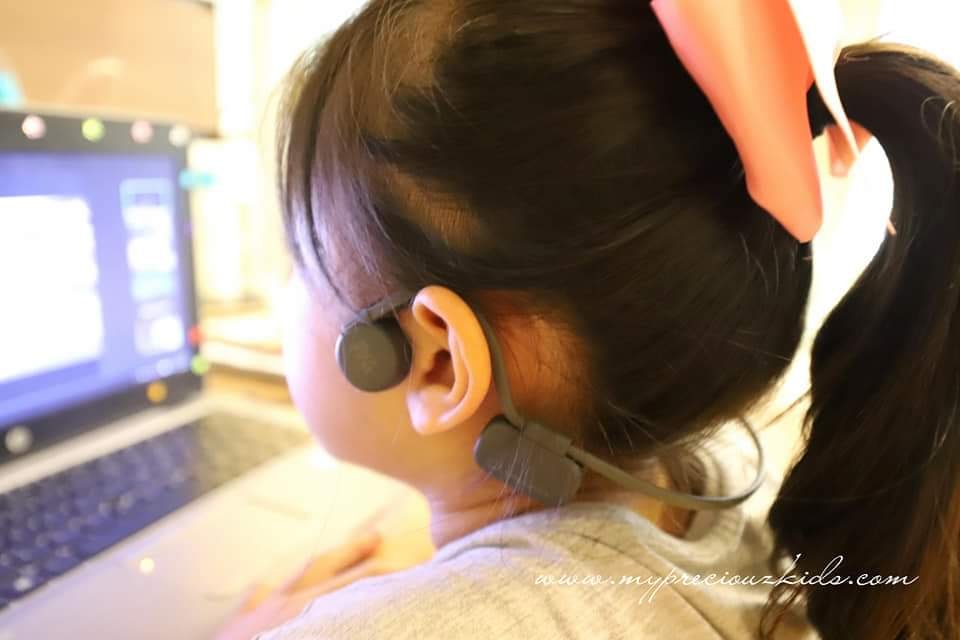 4. 5 hours of play time and 20 days of battery life
I don't like having to charge the kids devices constantly – so 5 hours of play time and 20 days of battery life I would say its pretty decent by all accounts.
5.Wireless and Safe for kids
Using bluetooth to connect, I love that this set is also wireless. All myFirst tech collection are designed with kids in mind, this headphones being my third myFirst device for the kids, I can attest by this.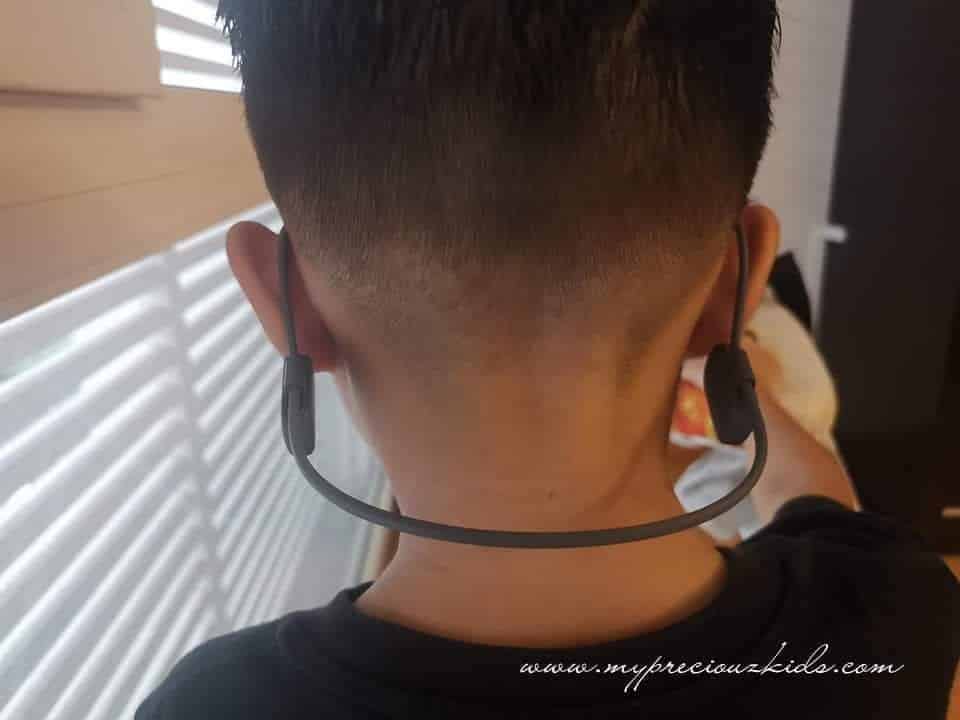 With HBL and zoom lessons being as a mainstay, I think it is important to invest in a good pair of headphones for the kids for their school work and lessons. I did do a quick search on google for bone conduction headphones for kids but I cant find an equivalent, so I think there is no equivalent currently in the market to myfirst BC Wireless Headphone
For further saving of 15%, you can quote mypreciouzkids15 when ordering online here. The headphone comes in 2 colours – grey or green and 1 year warranty.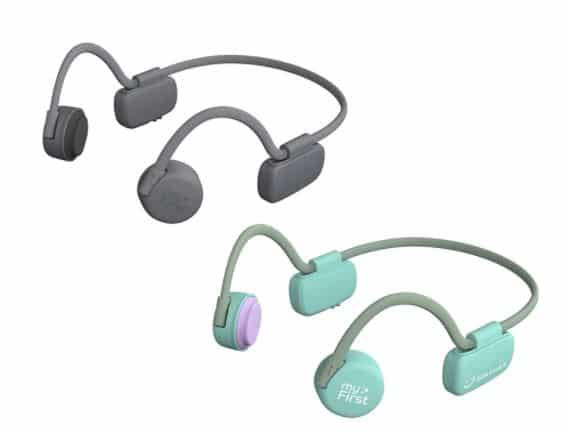 Disclosure: This is a sponsored post. No monetary compensation was received. All opinions are my own.
Share the article