Ever since I moved into my current house 6 years ago, I dreamt of having a proper Christmas tree (full size filled with lights and baubles) as I have never really owned or had a Christmas tree ever in my home before. Even though I am not a Christian, there is something magical about Christmas and Christmas trees. 
Now that my kids are older and are able to help me set up a proper Christmas tree and having to spend 2 Christmases in Singapore (including last year), I think it is also fitting I have a proper Christmas tree at home so that we have something to look forward to for a change.
By which I mean a 7ft tall Wunorse Openslae Artificial Scotch Pine Christmas Tree from Christmas Tree Singapore. Looks like a real Christmas tree  – very realistic scotch pine (what you see on the website is 100% real photography) so the only difference I would say is just the smell (if it was a real tree). With its auto open branches, it is super easy to assemble and also to store. Once it opens up, my kids just have to open up the branches to make the density more uniform. With 600 tips for my 7 ft tree, it is really dense just like the real tree. So the kids were more than happy to help with the assembly and decoration (first time for them assembling and decorating a Christmas tree). I reckon this will be our annual activity from now that we have a proper 7ft Christmas tree that would actually last for many years to come.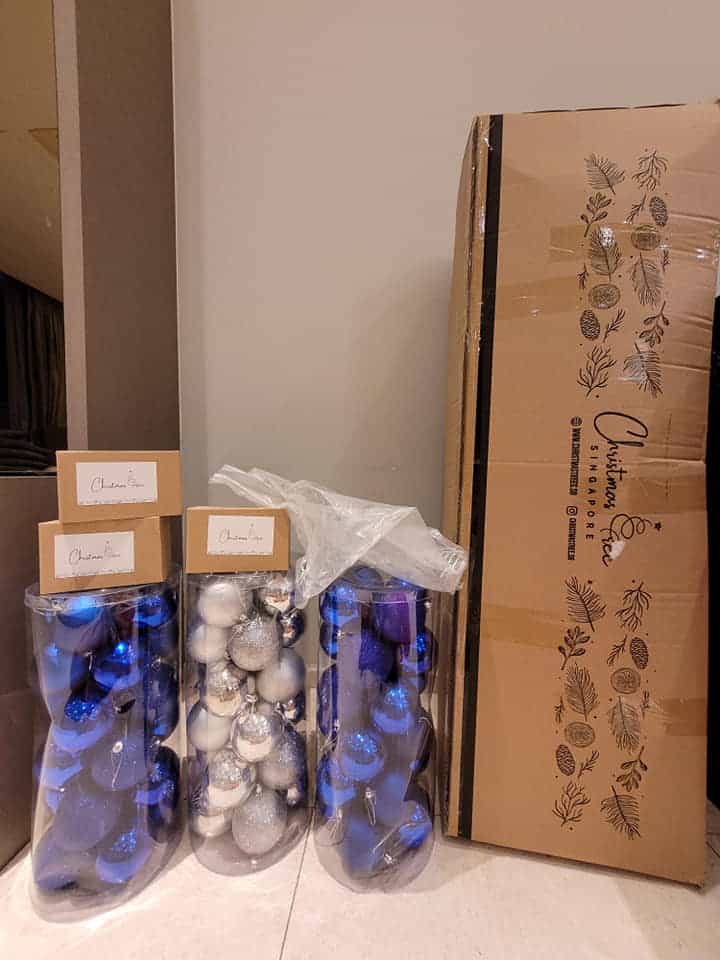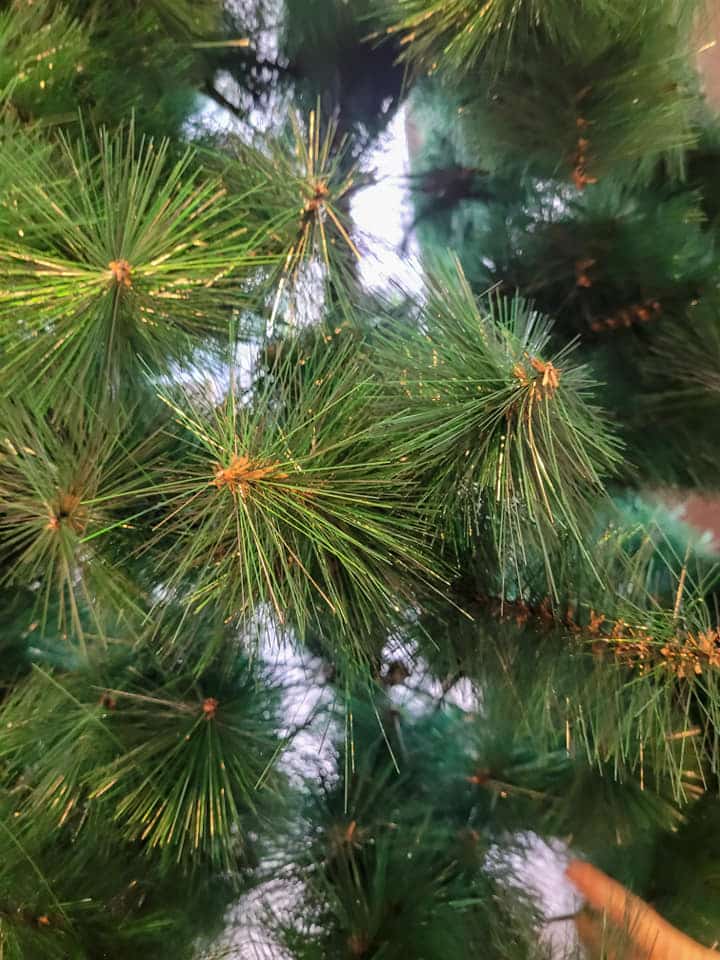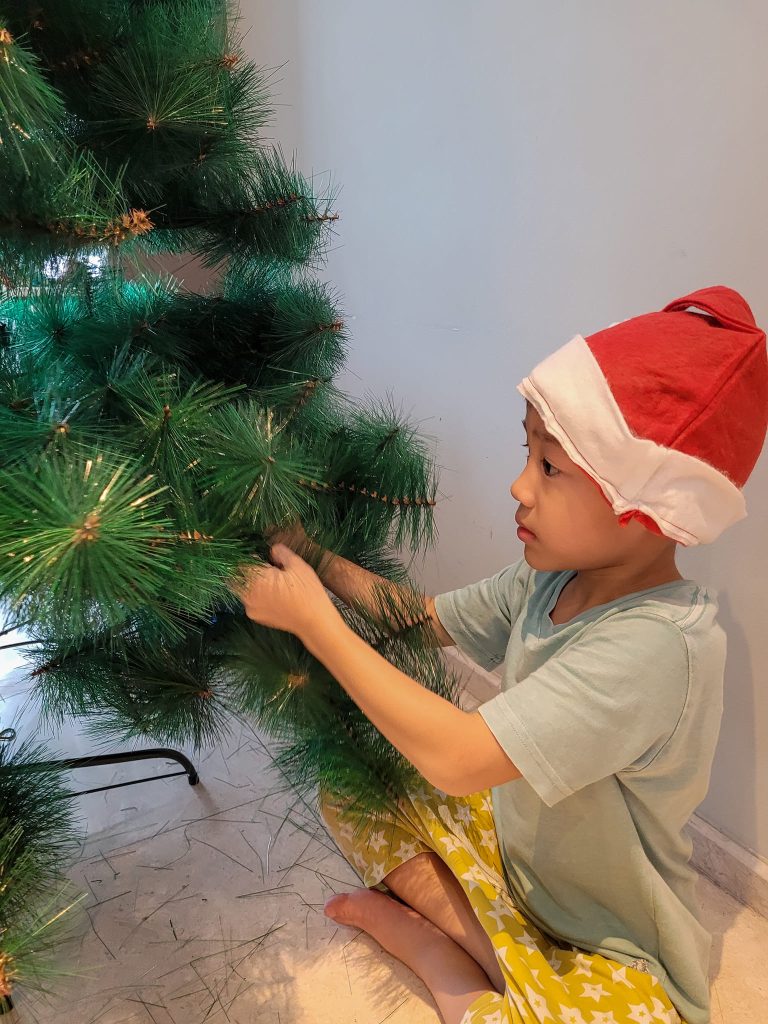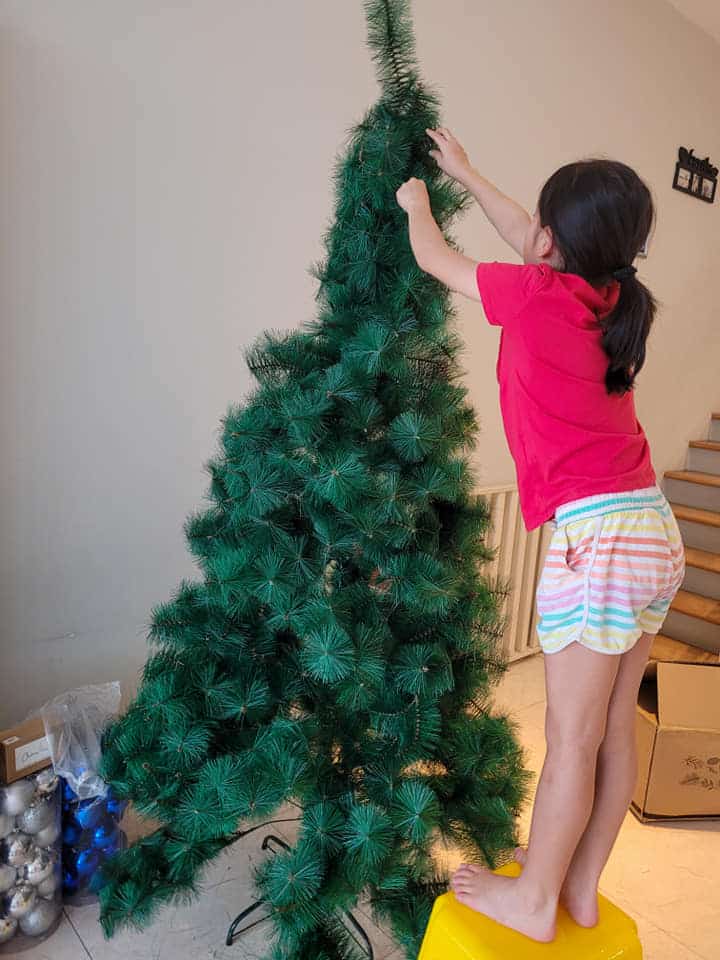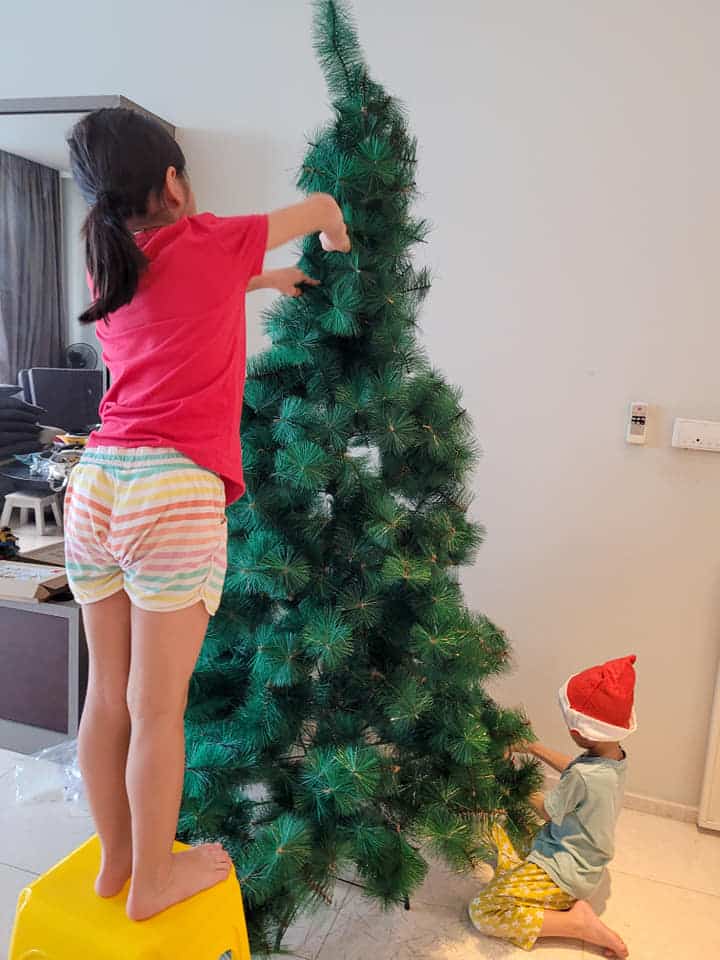 Besides this version, you can choose the other variety likes Bushy Evergreen, Shinny Upatree , Alabastier Snowball or Pepper Minstix and comes in 3 sizes – 5ft, 6ft and 7ft.
As this is my first ever Christmas tree and am clueless about the decor part of the Christmas tree, I order the value bundle which comes with 3 Bauble Colour of choice, 1 Christmas tree topper and 3 sets of LED light (warm or white) so that the tree can be decorated beautifully as soon as it is assembled. You also can buy extra ornaments, ribbons to make it even more magical which they also sell on their website , You can get the kids to make their own Christmas tree ornaments.  I choose a more unconventional colour which you can say more like Frozen theme – blue, silver and white light . Probably next year, I can buy another set of baubles and decors in warm colours too so that I have different look and feel for different years!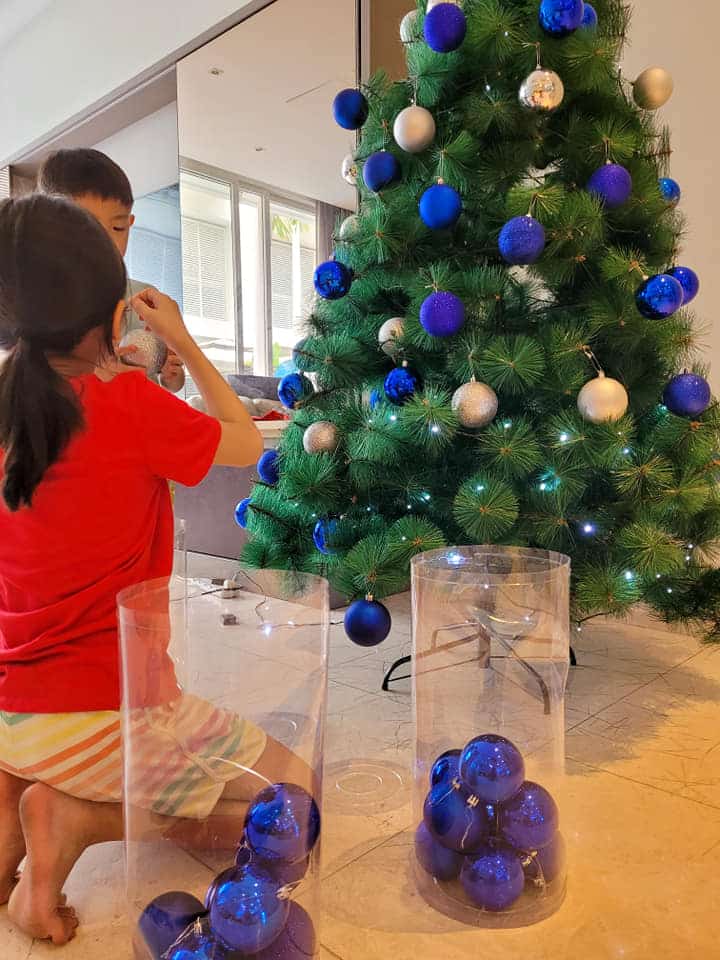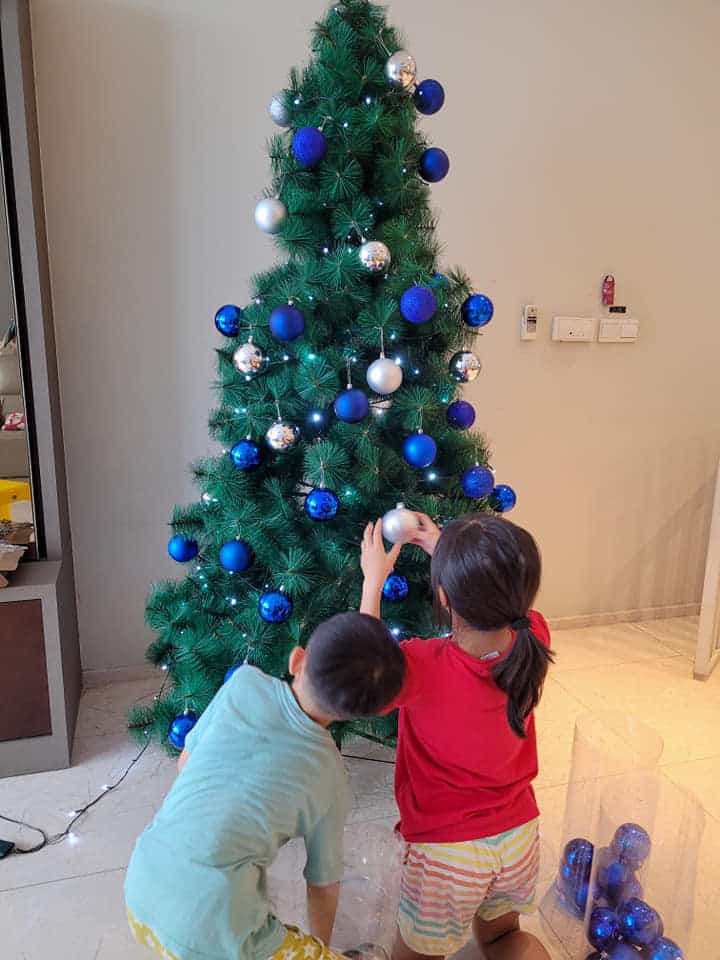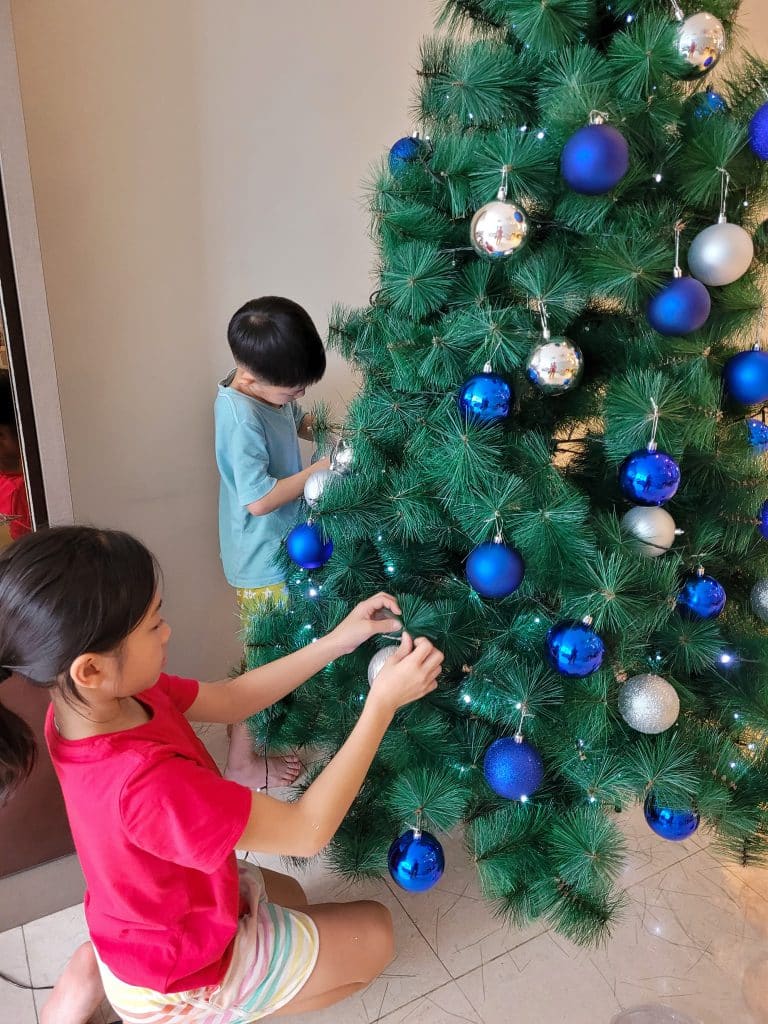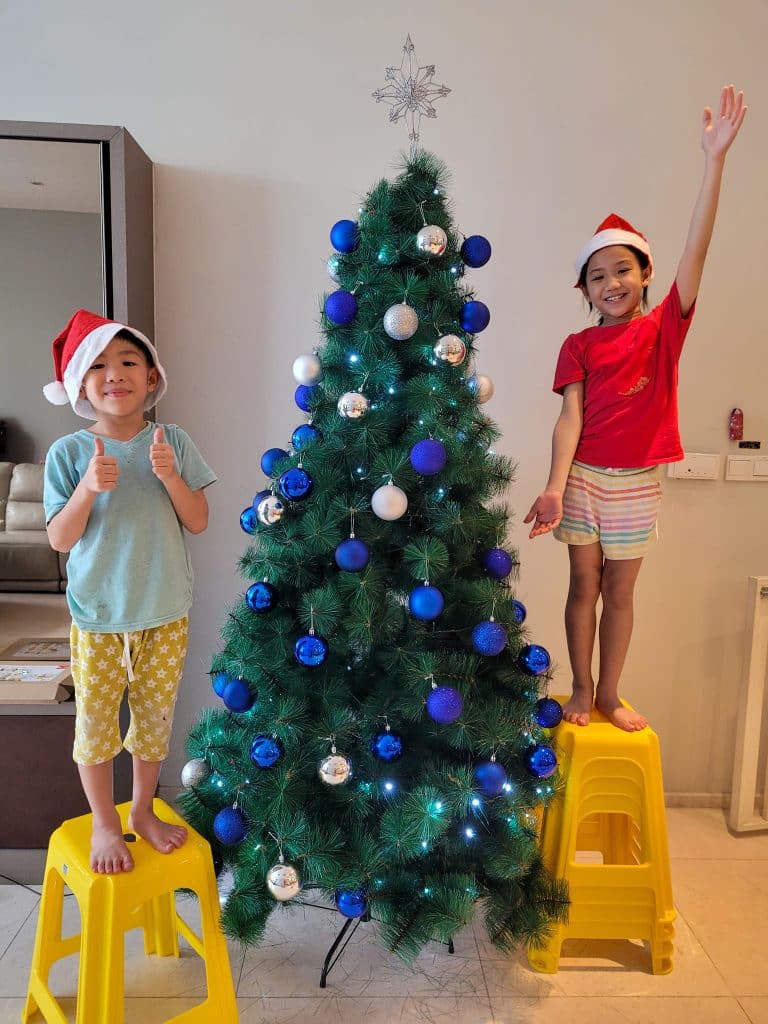 For a more elaborate tree, you can buy and add more decors – ie to add on more baubles of different shapes and sizes, fake leaves and berries and ribbons too!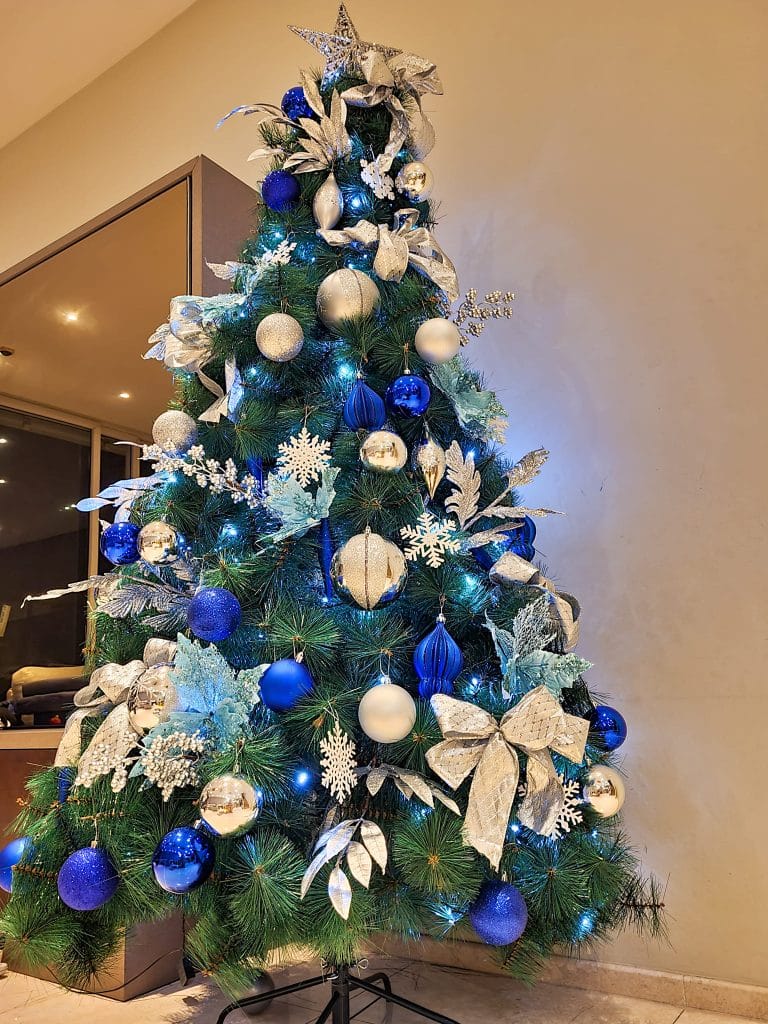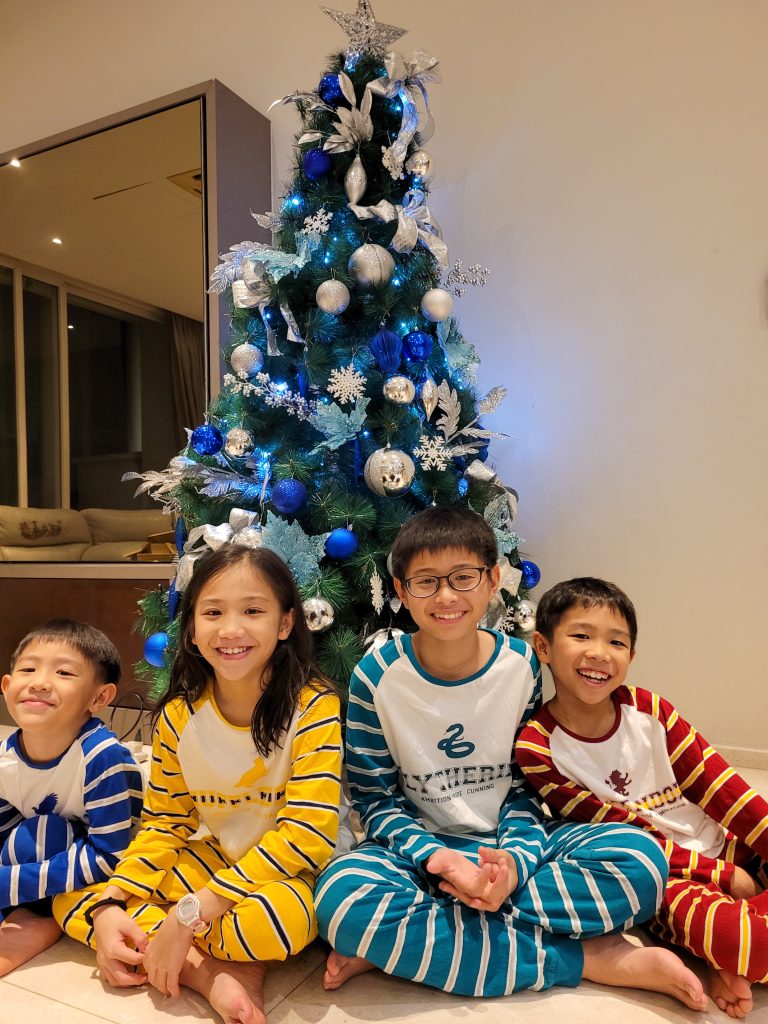 All done and decorated and ready for Christmas, now I have another happy problem, I need to get ready the Christmas presents for the kids  that goes under our first ever Christmas tree. 
Free delivery for all orders above $100, they also have a showroom  – 22 New Industrial Road, Primax, #03-15, Singapore 536208 if you are unsure which tree or size you wish to purchase. It is less than 1 month to Christmas, time to make this Christmas an extra special one for your kids this year and make this a new annual family bonding time too! 
In the spirit of giving this Christmas, the sponsor will be giving away 1 $100 Christmas Tree Singapore  voucher to ONE winner, you can get a tree or if you already have a tree, you can also use it to buy the decorative items. 
3. Tag as many friends on this IG
post
4. Share this on IGS tag us 
Giveaway ends 5 Dec 2021 2359. 
Share the article