Who loves a good leg and foot massage? I will never say NO to a good leg and foot massage any time but often it doesn't come cheap and you may not even get a slot at the massage centre. After a hard day at work, of having a job which has requires you to stand for long hours or on the move,  or on the flip side, a very sedentary job where you don't move much,  or ladies who wear high heel shoes,  or fitness buff or sportsmen, this revolutionary  Comfier Cordless Air Compression Leg Massager is a good alternative to a good leg, calf and foot massage without stepping out of your home.
Popular in the US, now the Comfier Cordless Air Compression Leg Massager is being distributed in the Singapore. This is one revolutionary leg/calf/foot massager unseen before in the Singapore market using air compression. instead of the typical bulky shiatsu leg massager.
An air compression leg massager helps stimulate blood and lymphatic circulation in your legs by applying pressure to them.  The massager wraps around your legs, calves and feet and compresses them like a pair of tight boots. Once you wrap it around your leg, it starts to inflate and deflate rapidly in varying pressure and intensity  on your muscles. By squeezing your legs, sufficient pressure is applied to flush out waste from the cells in your legs and feet. This lets fresh blood enter and nourish those cells with oxygen and nutrients. The pressure also releases endorphins, which act as natural painkillers. 
At first sight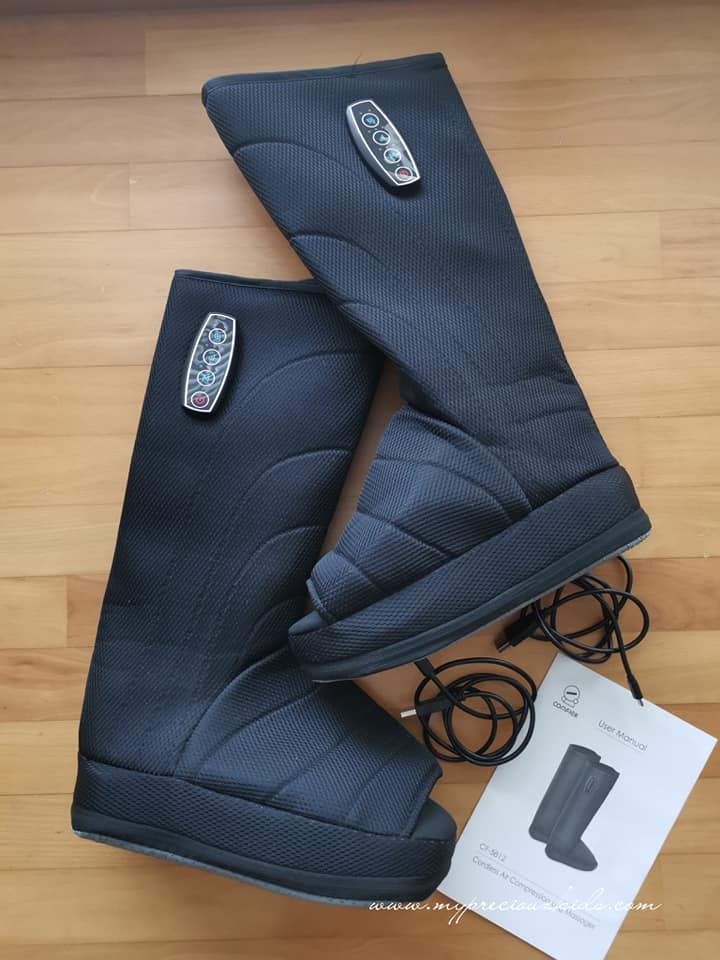 The pair of leg massagers is definitely less bulky that regular shiatsu leg massager that you often seen in Singapore and you can actually wear them just like ski boots and move around the house too as it weighs only 2.68 pounds.
It features an adjustable velcro patch to change the size to suit different people using breathable mesh fabric which is comfortable and durable to wear and tear.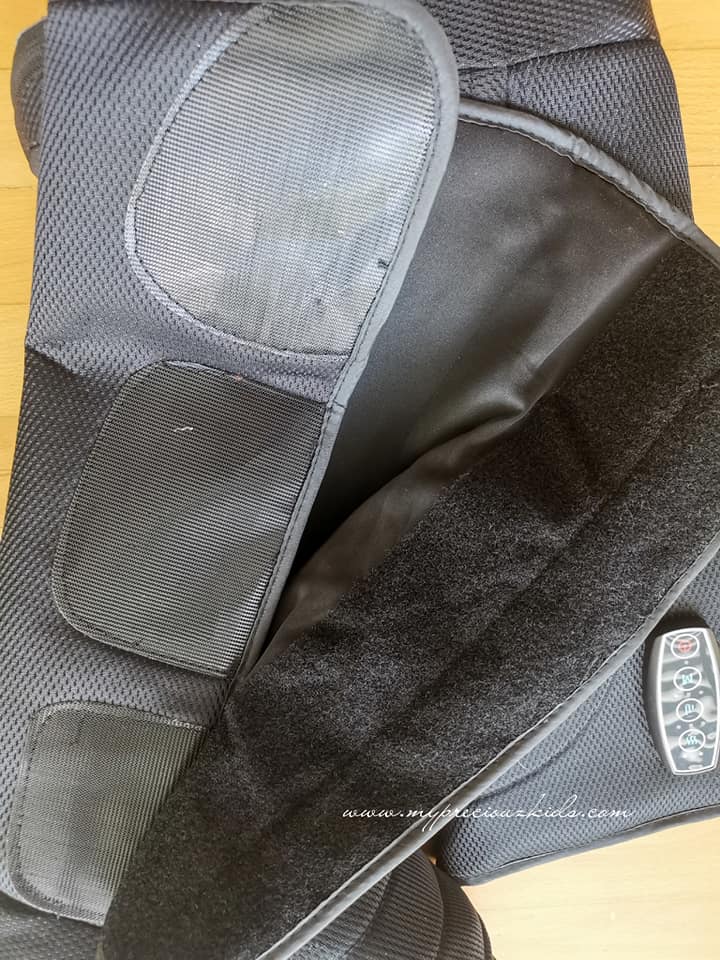 There are ZERO cord, as each control device is attached to each of the leg massager, hence you do not have any dangling cords connected to control device at all , making this device sleek and mobile. 
Using it
I love how easy it is to charge the pair of leg massagers, using USB cables to phone adapters or even with your laptop. For a full charge, it takes less than 3 hours. Thereafter, a full charge can last 1.5 hours or 10 session of 15 minutes massage (limit set for each session as it will auto switch off). The pair of massagers come with 3 auto massage modes, 3 level of massage intensity  and 2 level of heat settings for you to choose you preferred setting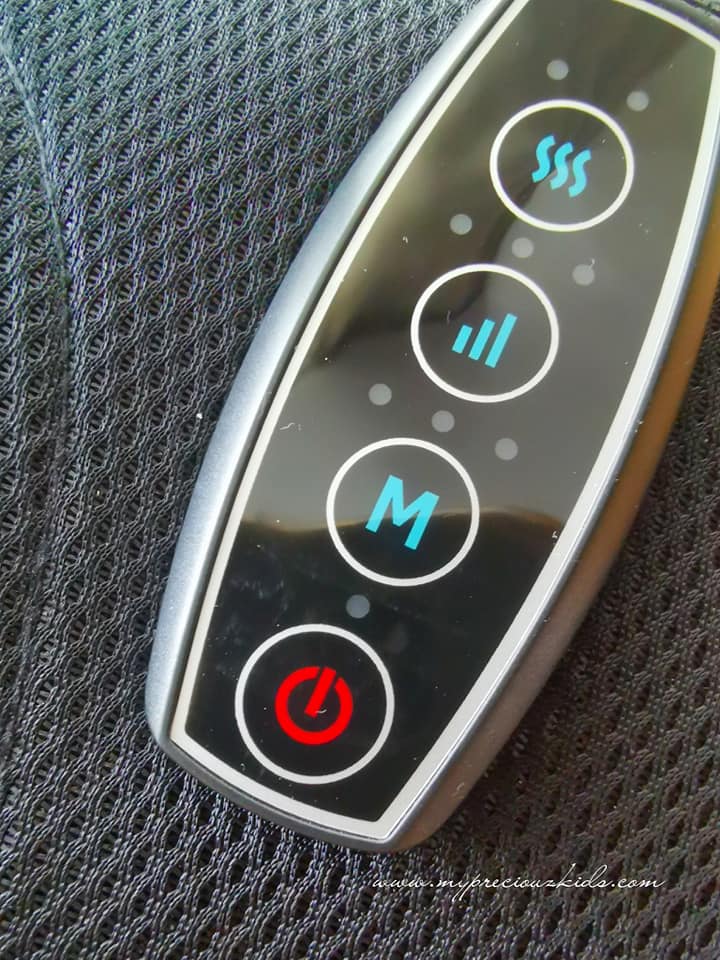 This is designed with all-around bags squeezing and massaging thoroughly from calf to ankles and then to toes. They are also has as heat function on the sole of the feet to ease tired & aches foot muscles. The heat therapy helps improve blood circulation, alleviate body fatigue and promote better sleep. 
Loving it
I love the compression works all the way to the calf area. Especially for aging women who are prone varicose veins, this ensure circulation all the way till below the knee level giving you the perfect foot,calf and leg massage.
I cannot rave enough how sleek and mobile this design is, though while you massage, it is not recommended for you to move around or do your house chores, however if there is ever a need arise to move from your comfortable and relaxing position, you easily walk in them without the need to uncord or unhook anything.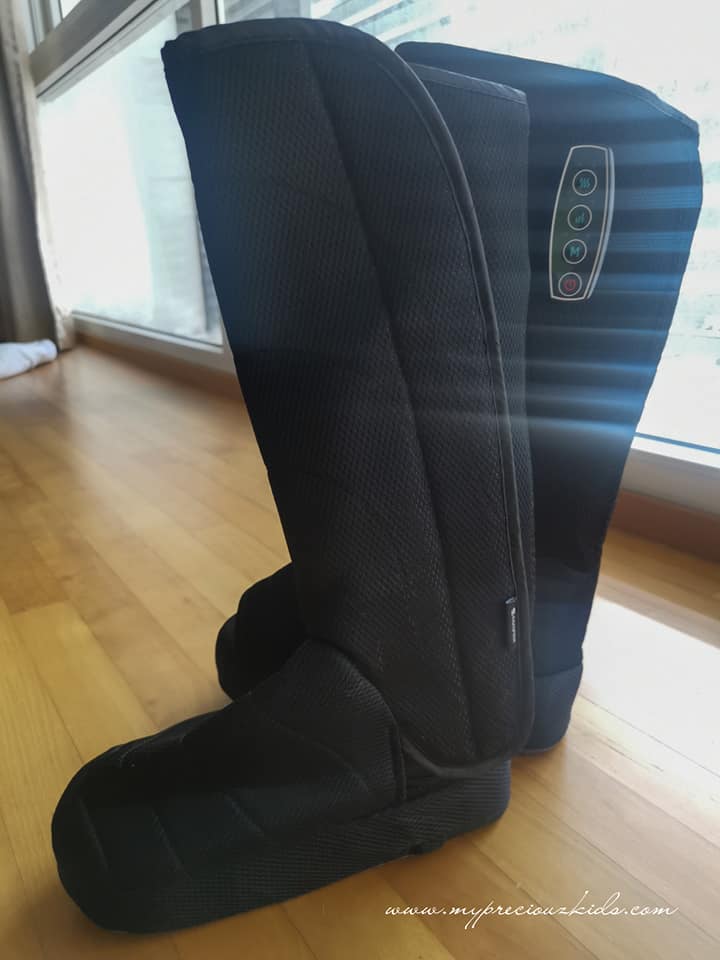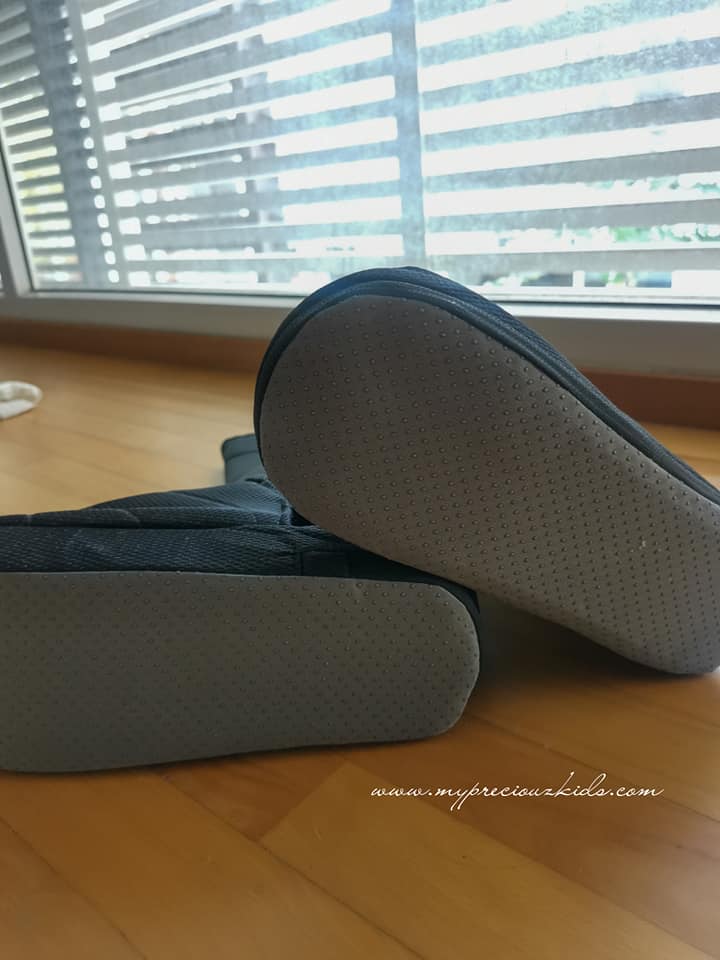 I totally love the compression and heat therapy and convenience of doing the massage at any part of my house – while watching TV at the living room, on my bed watching my K-drama or even sitting besides by kids while they are doing their homework!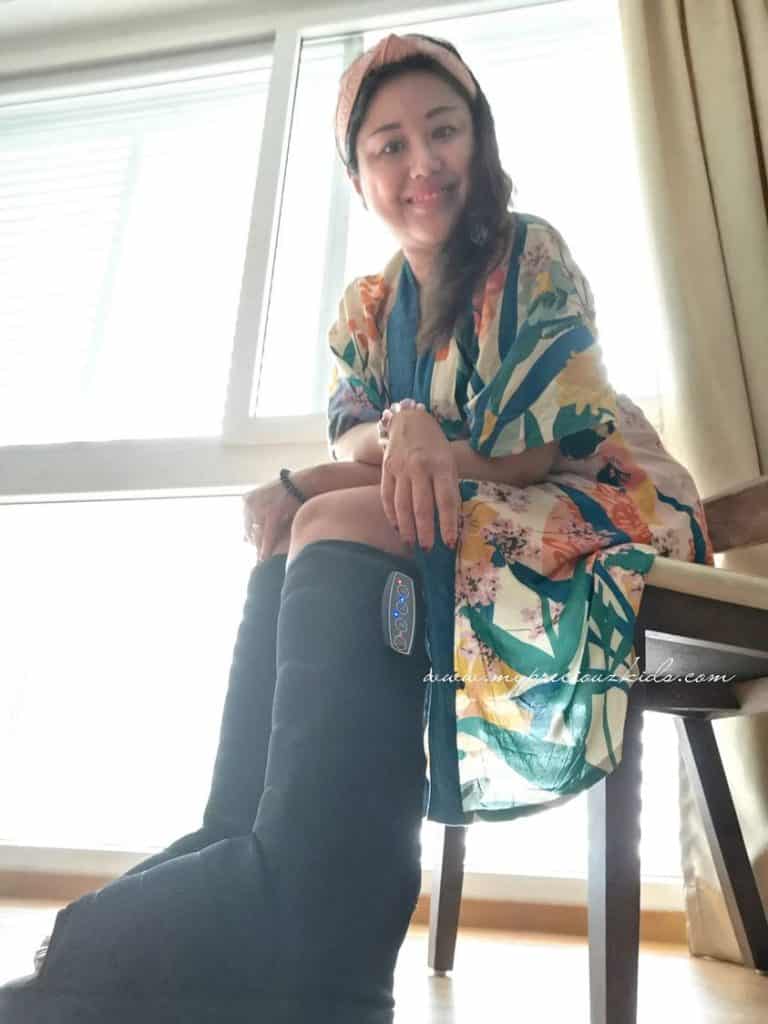 All massagers come with 30 days unconditional return, 90 days refund/replacement if product breakdown and 24 month warranty. Priced at a very affordable SGD168 for a pair of leg massagers, this is a small investment for better health.
You can order your one of a kind leg/calf massagers using this link. 
Disclaimer: This is a sponsored post.  No monetary compensation was received. All opinions are my own. This post may contain affiliate links that at no additional cost to you, I may earn a small commission
Share the article