In my work calendar , October is the WORST month of the year. It is the month for budgets and as my company's Asia HQ is in Hong Kong, this means I have to make frequent trips to HK. To make it even worst, October is also the month for primary school examinations. I don't think there is any month when I can be so swamped  with both work and kids' academic needs , just like the saying goes, wake me up with October ends!
October is also a month of birthdays – both my in-laws and my mum, we gave a treat to my in laws shortly before my October madness started but my mum's birthday falls on 18 October which was in the middle of the busy period. I didn't manage to get anything for her at the HK's airport and the timing couldn't be more perfect when Juan from Little Flower Hut offer me a bouquet for any coming celebrations or occassions.
They have a very good selection of bouquet, premium or even inexpensive bouquets below SGD 50. They also have baby hampers, grand opening flower, balloon delivery, fruit baskets and many more and it promises free same day delivery (order before 4pm).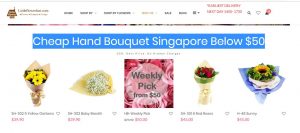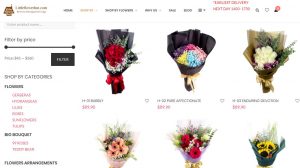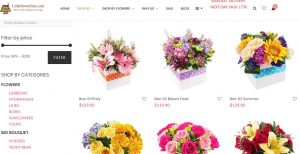 I was very tempted to get my mum the birthday flower which I thought was very innovative (major hint for hubs!), but maybe a tad too young for my mum.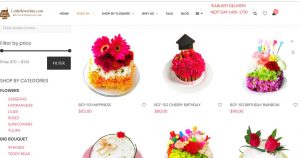 So Juan suggested their new range and I must say it is very classy and lasting! The bouquet of roses has the most beautiful pinkish purple hue , a colour that I have not seen before and it came in a reusable square glass vase.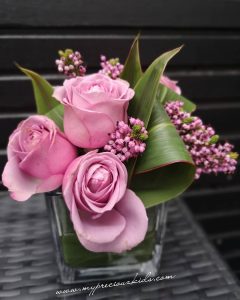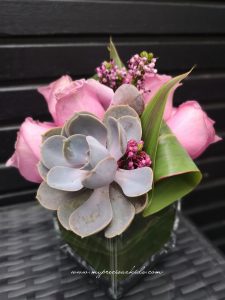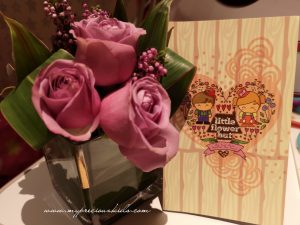 Kudos to that efficient delivery service, my order arrived just on time for my mum's birthday. You can check on their free same day delivery service, and the ordering can be done via this link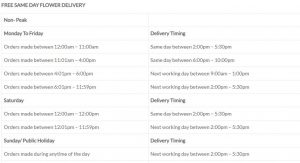 Thank you Little Flower Hut for providing a memorable birthday gift for my mum. I don't think my mum has been receiving flowers for many years and true enough, flowers are forever favoured by ladies irregardless of age 🙂
Little Flower Hut
Disclosure: This is a sponsored post.  No monetary compensation was received. All opinions are my own.
Share the article