This was our third time attending ACT3 International 's June performance workshop. The older kids remembered Jelly , Wobble from 2 years ago and the ice cream making segment last year which makes me believe they truly enjoyed ACT3 International's annual performance workshop. It helps that it is always held at the art gallery space at level 4, ION, huge space for the kids to express themselves and a getaway for the mums /parents for 2 hours at shopping paradise.
Ever since our first time attending back in 2015, I have always included this as part of the kids' June holidays programme especially that I do not have the time to send them to ACT 3's week long holiday programme and yet I want the kids to have some immersion into performance and drama which they don't get to do during their school days.
This year's installment entitled A Wonderland of Toys was the first for small J as the workshop is targeted to kids between the ages 4 to 8. As it was 2.5 hours drop off class, I was worried about small J as he had in the past exhibited separation anxiety for drop-off classes as recent as The Tiger came to tea workshop held 2 weeks ago where he refused to enter and was in tears.
Once again, I prepped him that it will be similar to the previous workshop ( ie drop-off) and that his elder sister will be with him. I suppose the vast space at Art Gallery at ION and the beautifully decorated workshop space does help to alleviate his anxiety.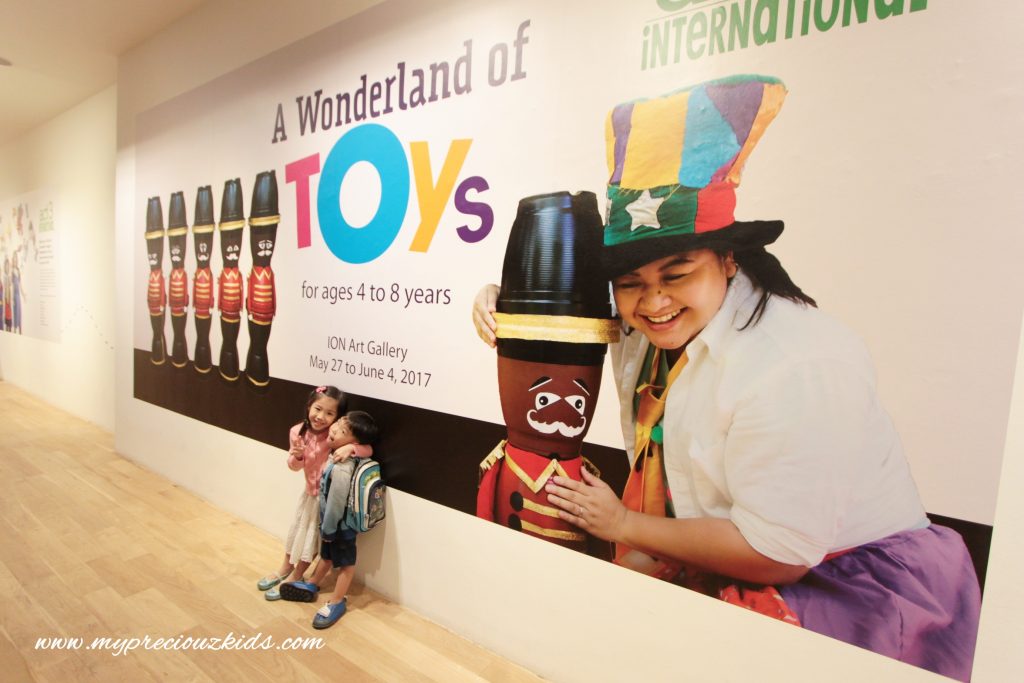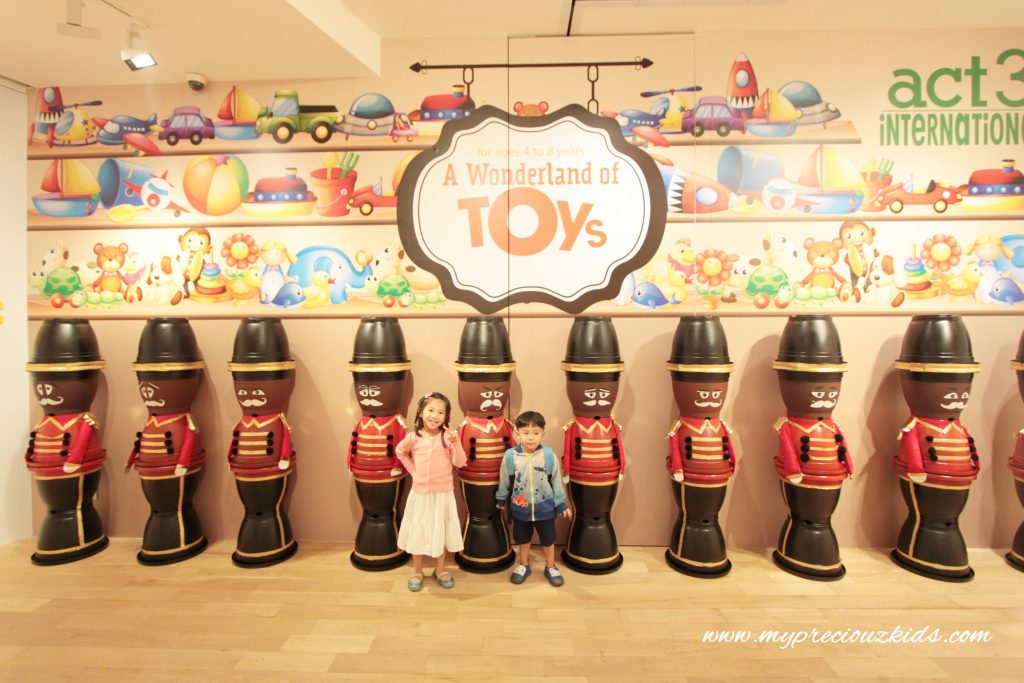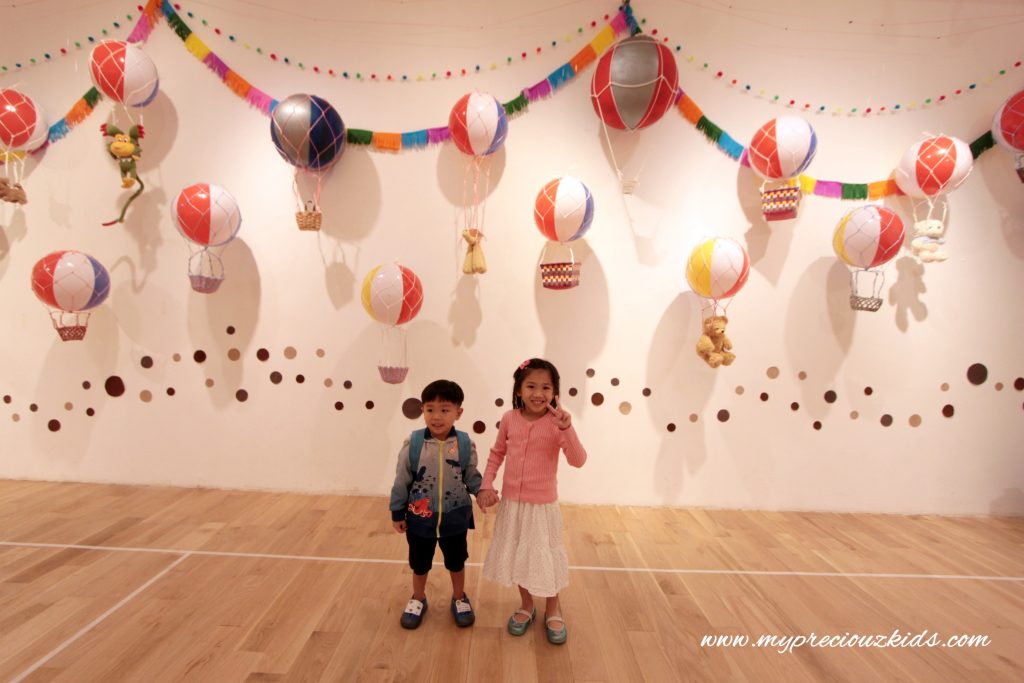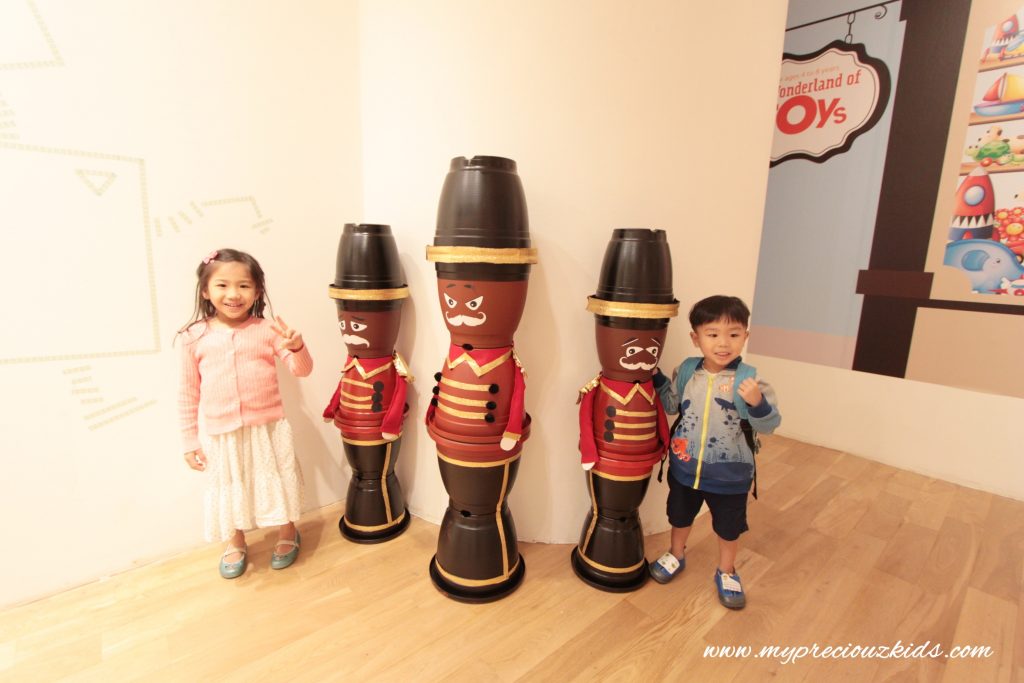 The parents were invited for the initial 15 minutes of theatre performance to introduce the theme for the workshop. (Small J even asked why I hadn't left the venue )
The story revolves around Tina , the toy maker whose toys have lost their magic and need help to be brought back to life. Kids nowadays are more captivated with a device on hand that they walked around "swiping" over toys. Then the toy maker came up with an idea where they will invite children and make them into toys to recreate back the magic of toys.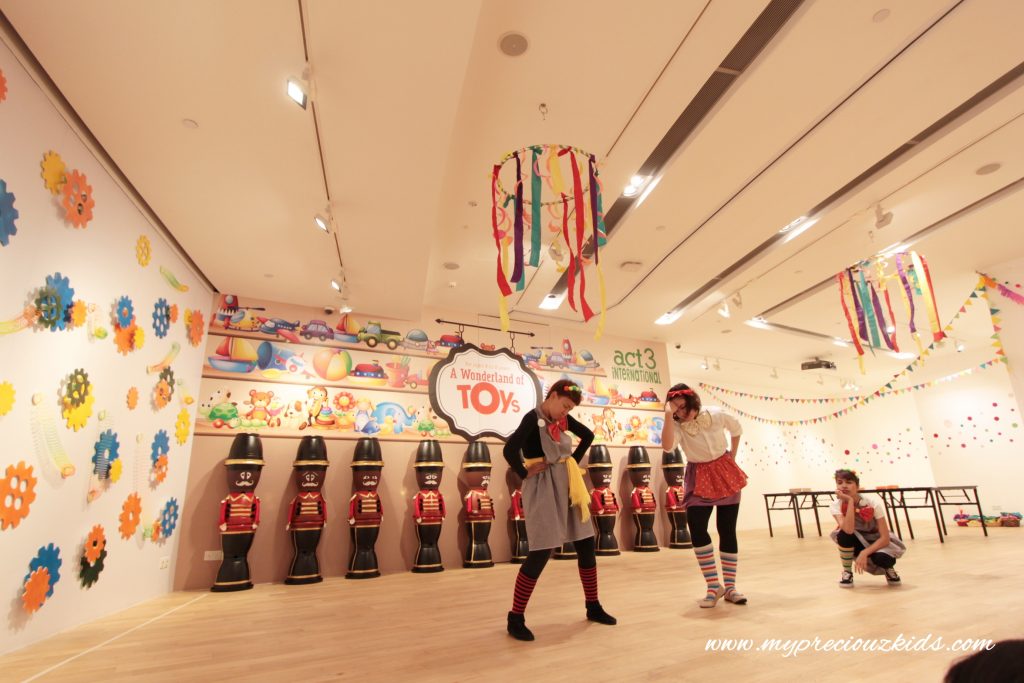 Then the parents took their leave for 2 hours where the children will partake in art and crafts where they make the costumes for the toys and rehearse for 2 performance items which they will proudly perform for their parents later.
For the final 25 minutes of the 2.5 hours workshop, the parents were asked to wait outside the entrance which was different from the past whereby we were normally sitted inside. And to our surprise, the "toys" ie the kids  paraded around level 4 of ION with their fancy costumes and musical instruments.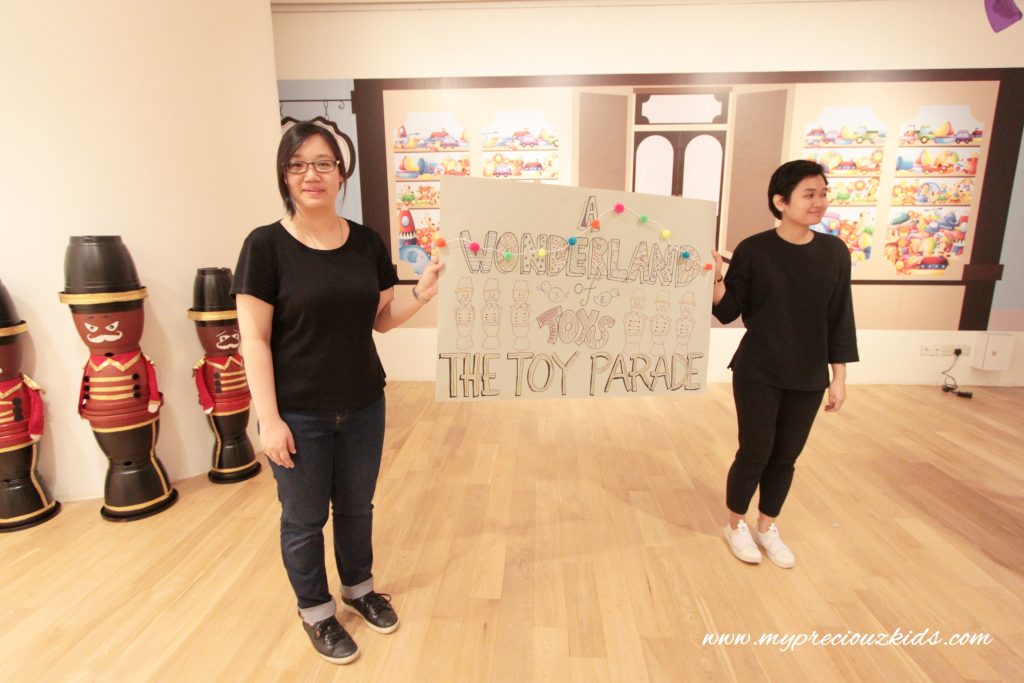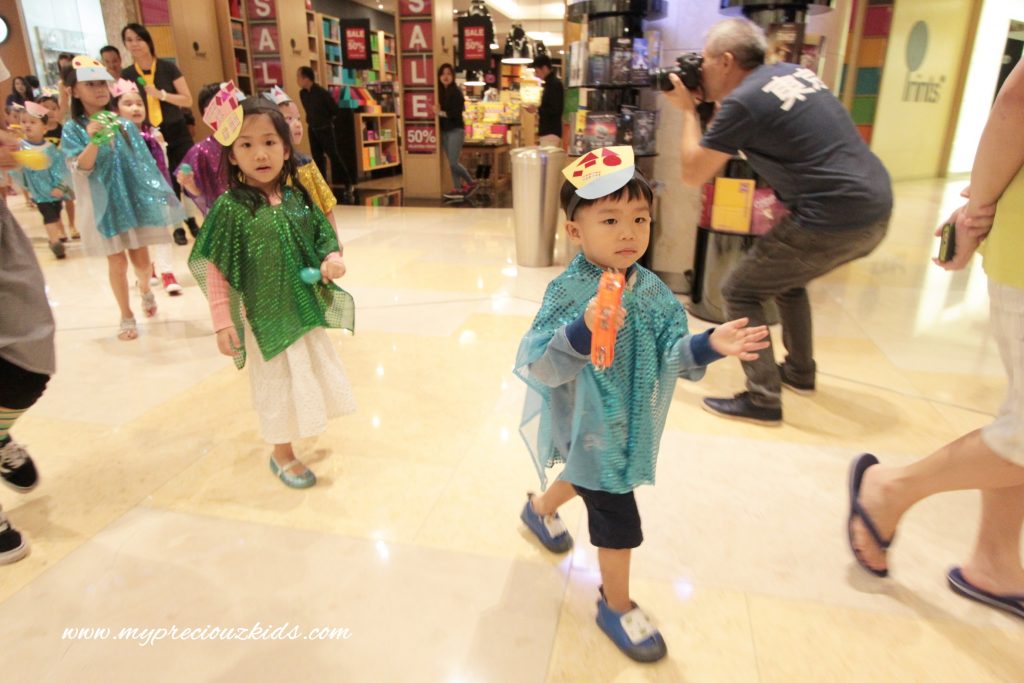 Finally the parents are invited back into the workshop space for 2 dance and performance items and a group photo of all the "toys" with the toy makers! To my surprise, none of the kids had any performance anxiety and all were dancing despite having learn the steps within the last 2 hours!
All the facilitators were all so good with kids and I can see that they are truly passionate to work with kids. A few of them told me that small J was so cooperative and opened up to them after a little warming up. It warmed my heart that finally small J seems to have grown up overnight and my fear of him tearing up was unfounded.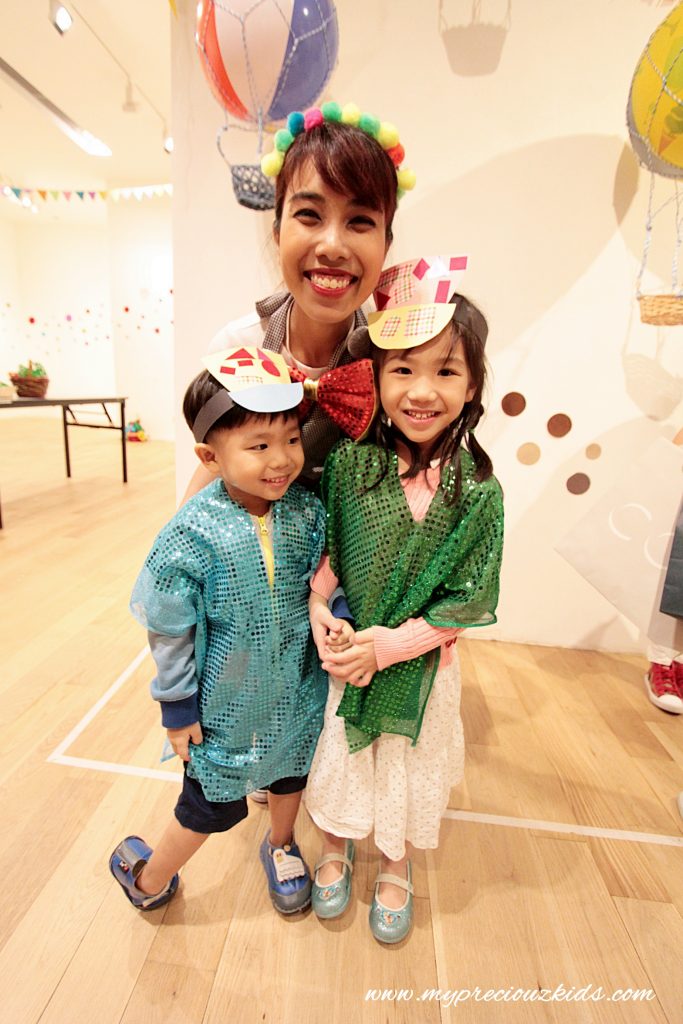 I can see my kids especially small J was beaming from ear to ear performing his part. I was so proud of him as he has not really done any performance items before (their child care doesn't have year end concert) as this dancing and acting in front of strangers is really new to him. It was a superb start to their June's holidays.
If you have been to ACT 3 International's June holiday workshop and have loved it as much as I do, it has the same winning formula and yet a totally new theme and story-line for the kids! I especially applaud their effort for the beautifully decorated space every year without fail!
And for those who has not tried before especially for 4-year-olds, I highly recommend this to be part of your June holidays.
A Wonderland Of Toys
ION Art Gallery, ION Orchard
27 May to 4 June 2017, 10.00am to 12.30pm OR 3.00pm-5.30pm
For 4 to 8 year olds
Tickets at SGD 40 per child with a SGD2.25 booking fee.There is additional 10% discount if booking for 2 children or more
Book here
This is a drop-off workshop. Children need to be dressed comfortably.
Parents are welcome to come back and join the children in their parade and performance for the last 25 minutes of the session.
Disclaimer: This is a sponsored post.  No monetary compensation was received. All opinions are my own. 
Share the article