The risk of watching a play with unfamiliar storyline is that you worry that the kid may not be able to comprehend, follow, lose focus etc. My kids are not familiar with Peter Rabbit, though its an Old Classic so I had to borrow the books from the library just to familiarize the kids with the characters in Peter Rabbit.
What I can say is even if they are not familiar with the characters in Peter Rabbit, the younger kids will be able to appreciate the different animals featured in A Peter Rabbit Tale and the moral behind the story.
A fairly straight forward storyline revolving the life of Peter Rabbit with his sisters and mother. They were tasked to clean the house while the mummy was away and were told not to leave home. Peter Rabbit was clearly not happy doing the cleaning and wanted to go out and try a different life.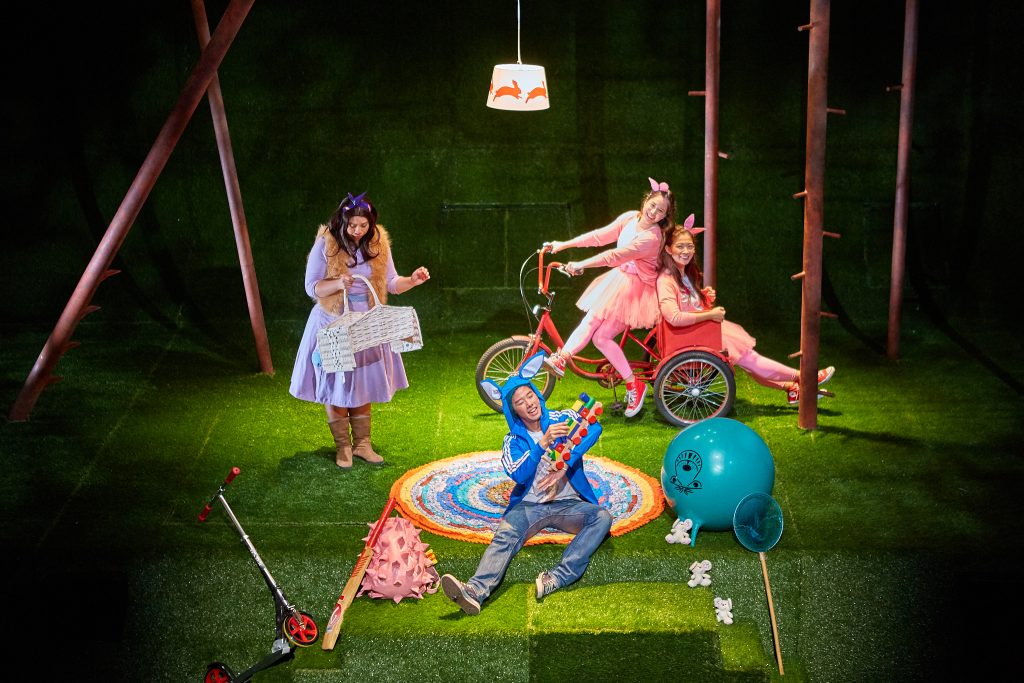 So he went out to try to life the lives of other animals.
First, he met Benjamin Rabbit at Mr McGregor's vegetable patch. As they were feasting with all the fresh vegetables, they bumped into Mr McGregor himself and was chased out.
Peter Rabbit met the squirrels and wanted to learn the life of a squirrel but he failed as he couldn't climbed trees and was frightened by the owl when they were out picking nuts.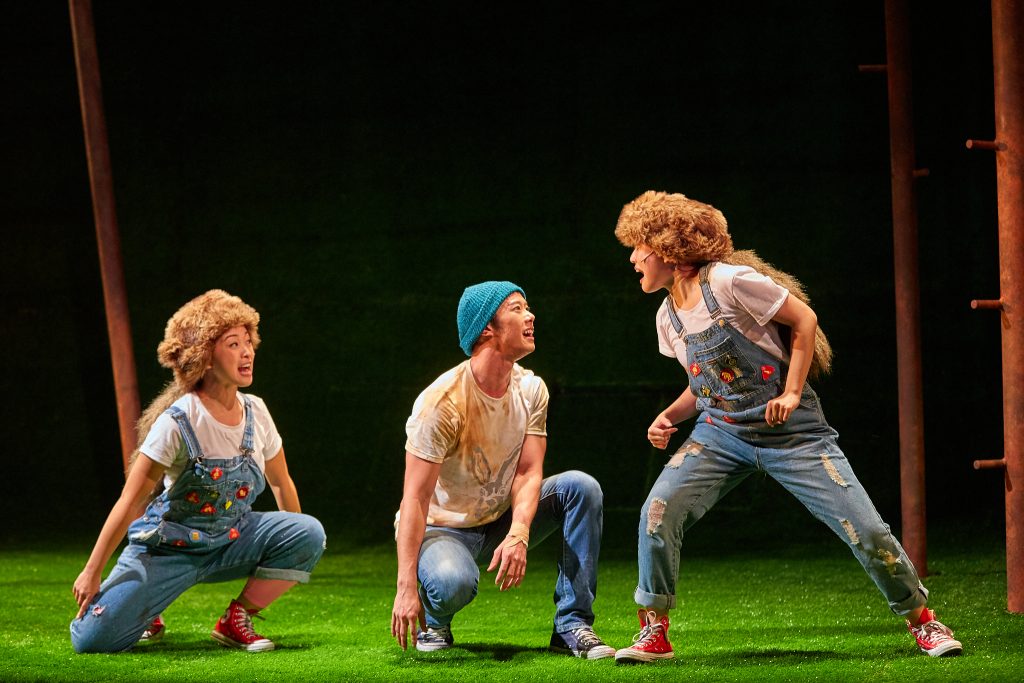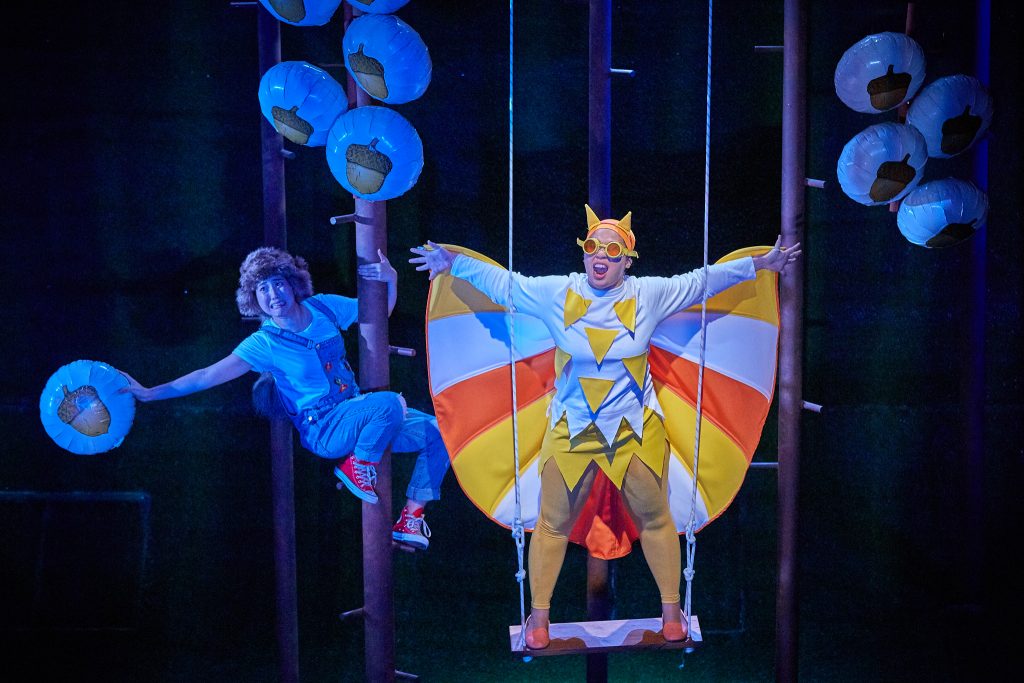 Next, Peter met the mice who sew for the tailor. But Peter Rabbit also couldn't even put the thread into the needle and was frightened by the house's cat.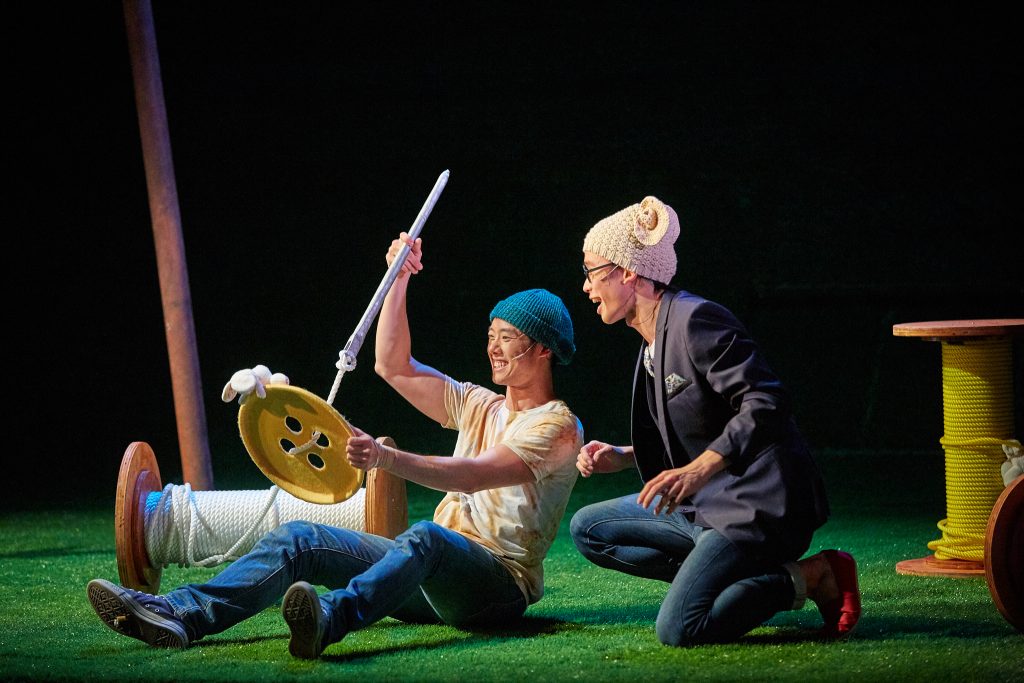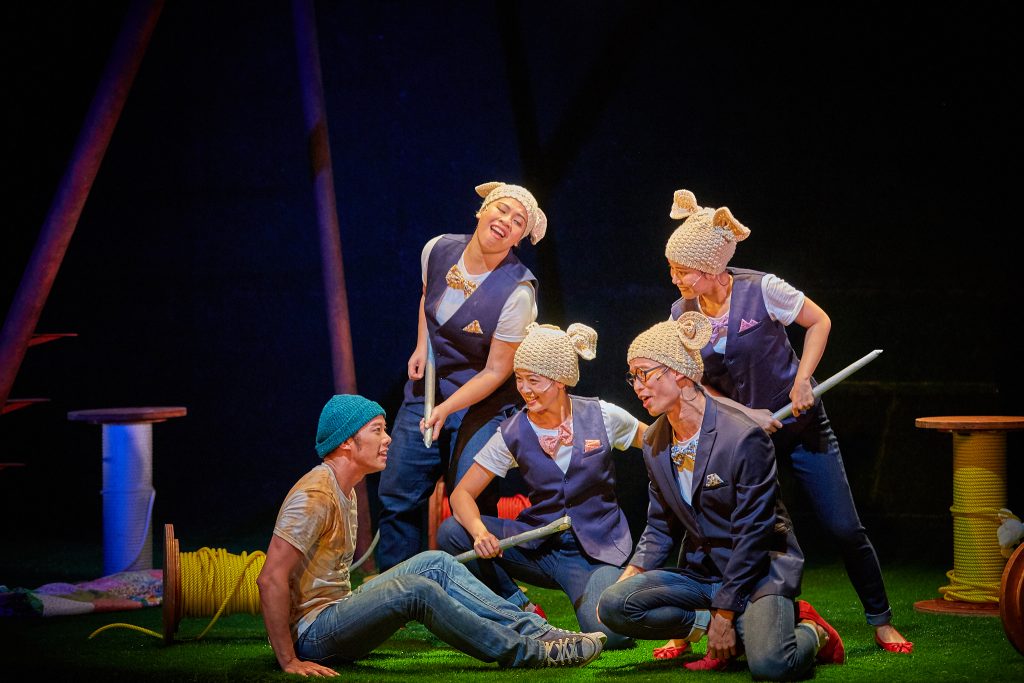 Then, Peter met Mrs Tiggy Winkle , the hedgehog who talked some sense into Peter who came to realize that he actually misses home and there is no place better than home. The antics and character of Mrs Tiggy Winkle was well liked by the adults especially, brute and loud but really wise.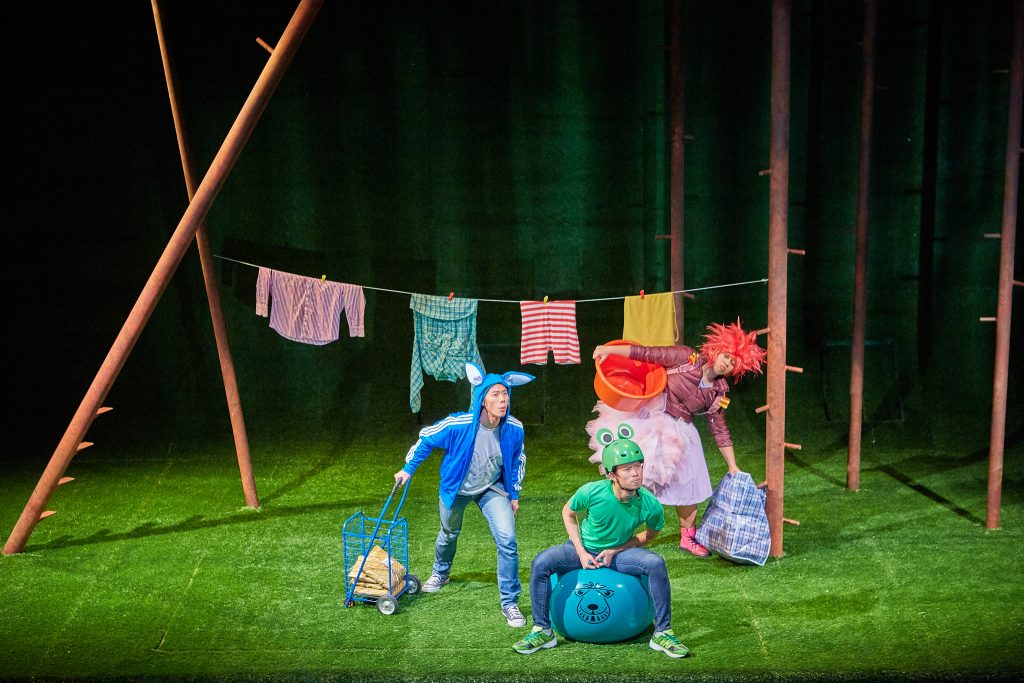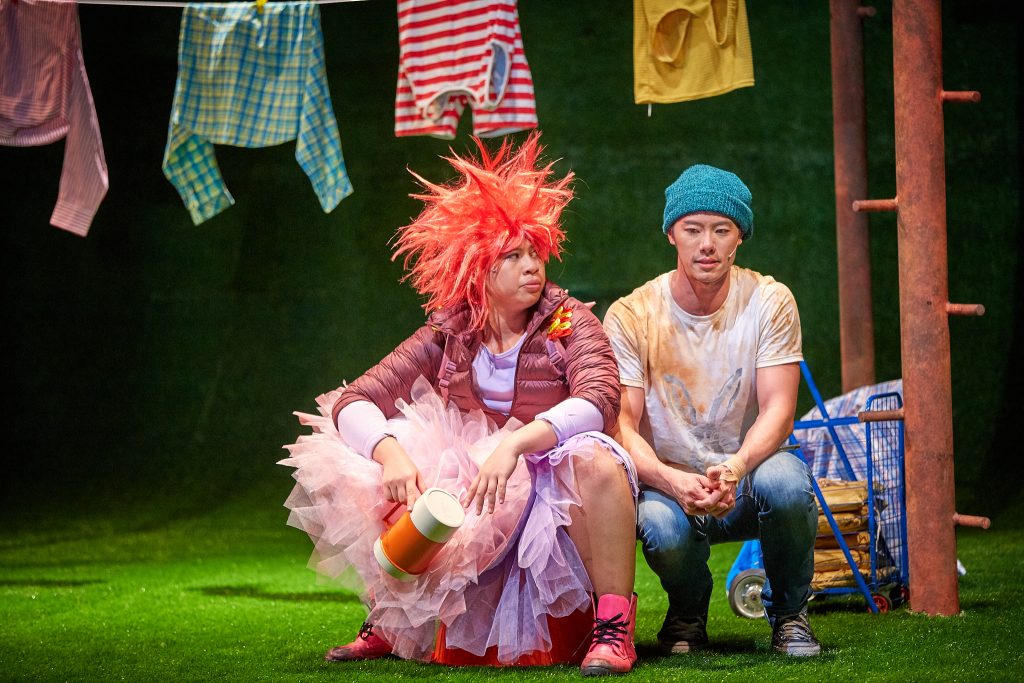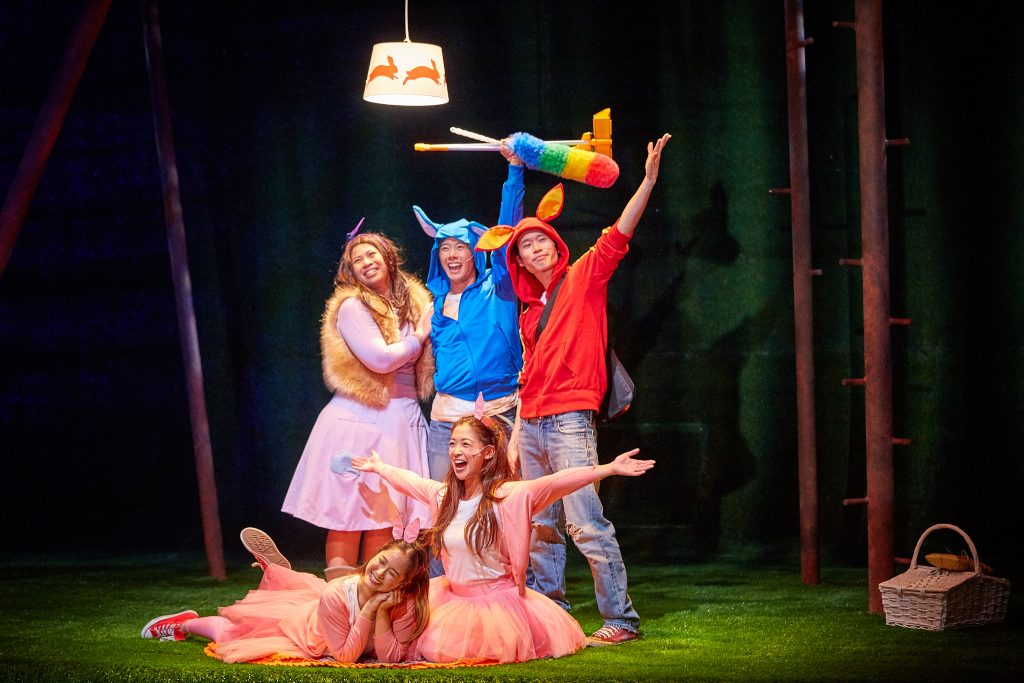 Every story has a good ending and A Peter Rabbit Tale is no different when Peter Rabbit reunites with his family.
My kids were able to follow the storyline despite being unfamiliar with it. It was a heartwarming tale to watch as a family. Despite a new cast and new music, A Peter Rabbit Tale has all the winning formula of an TLC productions with catchy songs and a strong cast.
A Peter Rabbit Tale
Dates
28 Feb (Fri) to 14 Apr (Fri) 2017
Weekends and Public Holiday : 11am and 2pm
Weekdays: 10am
Venue
KC Arts Centre Home of Singapore Repertory Theatre
20 Merbau Road
Robertson Quay
Singapore 239035
Ticket Pricing
(Excludes Booking Fee)
Weekdays: S$28, S$25
 Disclaimer: This is a sponsored post. All photos at the musical are credited to Singapore Repertory Theatre.
Share the article