It was only until recently that I got acquainted with books by David Walliams  and it was not his picture books but the novels for big J (which seems like the type of book he loves). So I bought a few of his books and I came to realise that David also has a few picture books under his penmanship. What versatile children's book author just like Julia Donaldson who has books for the very young to young readers. So when I heard that Snap Entertainment has brought in a stage interpretation of one of his picture books The First Hippo on the Moon, I had pinned on my kids' calender. I also had borrowed the book from the library and the kids loved this story too and there is a great message in it too!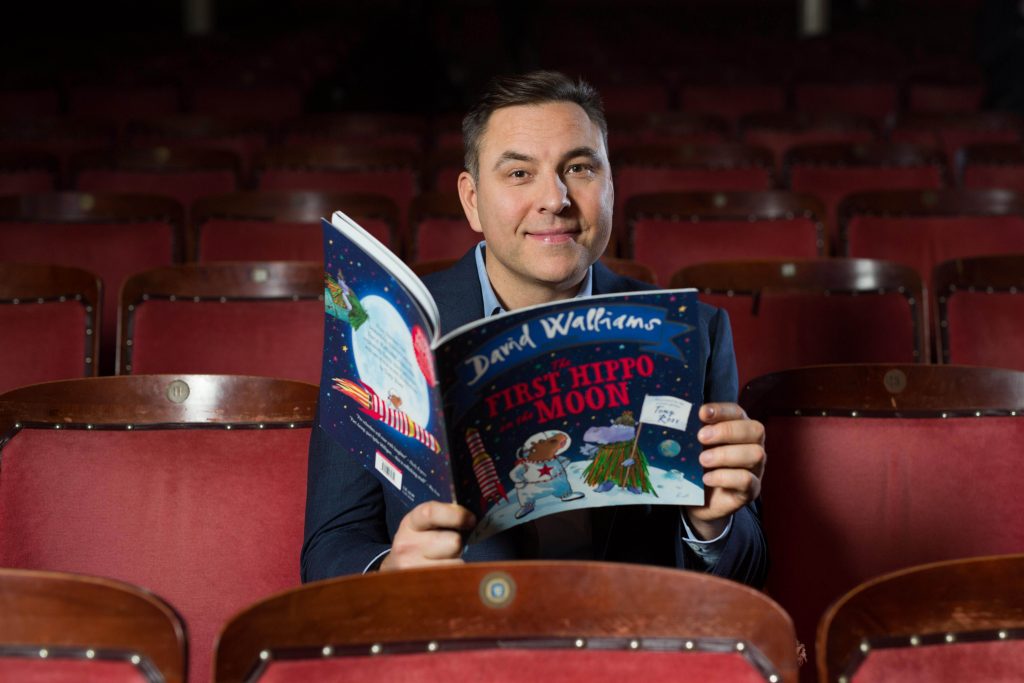 David Walliams has taken the literary world by storm and his brilliantly funny stories are adored by children the world over!  He has achieved unprecedented critical acclaim and quickly developed a reputation as a natural successor to Roald Dahl. His books have been translated into over 45 languages and sold over 9.5 million copies in the UK alone.
From Number One bestselling Children's author David Walliams comes an explosively funny space adventure for children of 3 and up. Two big hippos. One ENORMOUS dream. Who can make it to the moon first?
3 …2 …1 …BLAST OFF!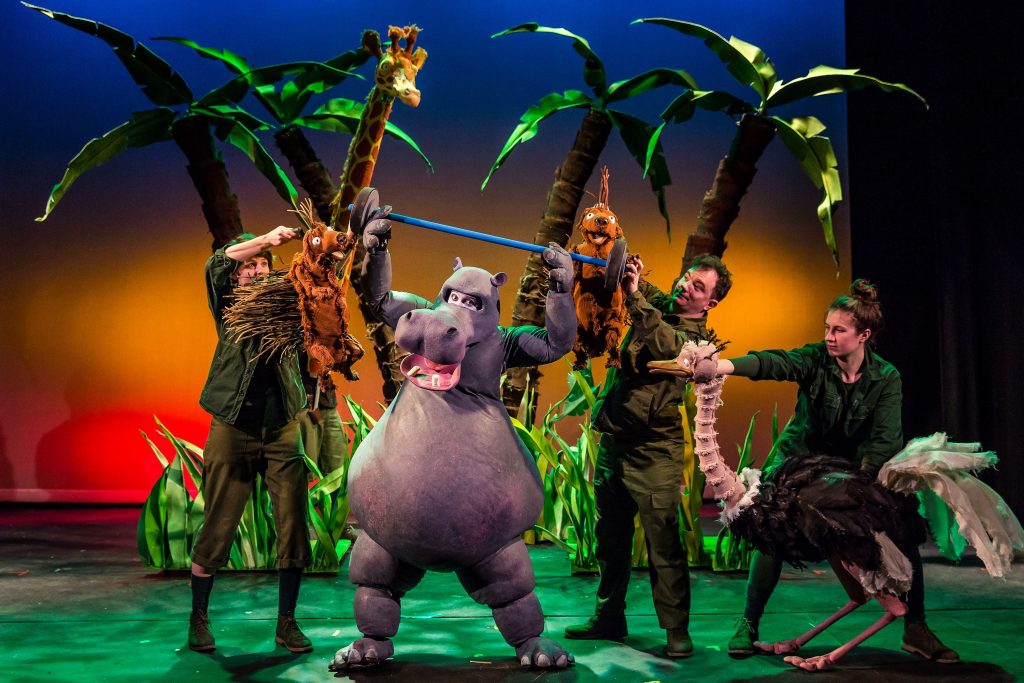 Adapted for the stage by acclaimed award winning theatre company Les Petits and hot off the heels of their hugely successful Captain Flinn and the Pirate Dinosaurs tour and immersive hit Adventures in Wonderland, comes a fantastical adventure featuring puppetry, music, mayhem and a giant space race to the moon!
The hilarious story of The First Hippo on the Moon sees the incredibly rich Hercules Waldorf-Franklin
III and ingenious Sheila compete to fulfil their enormous dream – to be the first hippo to make it to
the moon. Can you predict who will make it to the moon first?
With powerful themes of aspiration and teamwork running through the story, the show
hopes to inspire the young and old. As concisely put by David Walliams, "Whoever you are you
should dream big, just like Sheila the hippo. Plus if you work together as a team, then you can
achieve so much more". This is definitely a show all ages and family members will enjoy!
Recommended for ages 3 years old and up.
You can also download this free printable for The First Hippo on the Moon through this link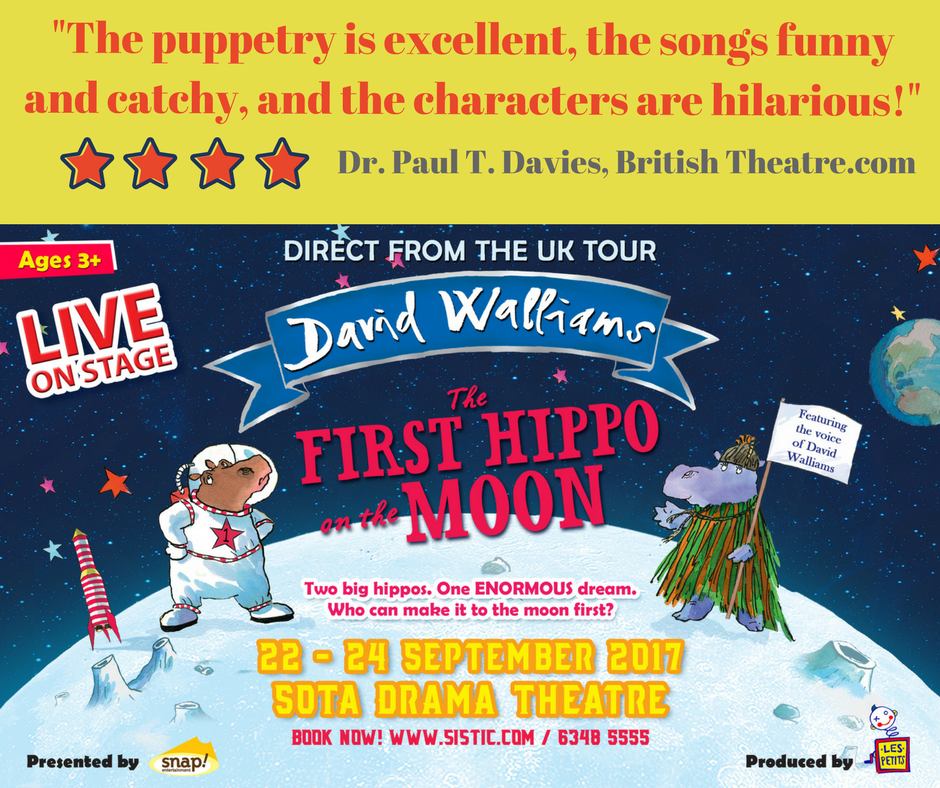 THE FIRST HIPPO ON THE MOON
Date:
September 22nd / Friday – 5pm
September 23rd / Saturday – 11am, 2.30pm, 4.30pm
September 24th / Sunday – 11am, 2.30pm, 4.30pm
Venue: SOTA Drama Theatre
Pricing: From $38 onwards
Duration: Approximately 55 minutes with no interval
Book through sistic using this link.
Share the article