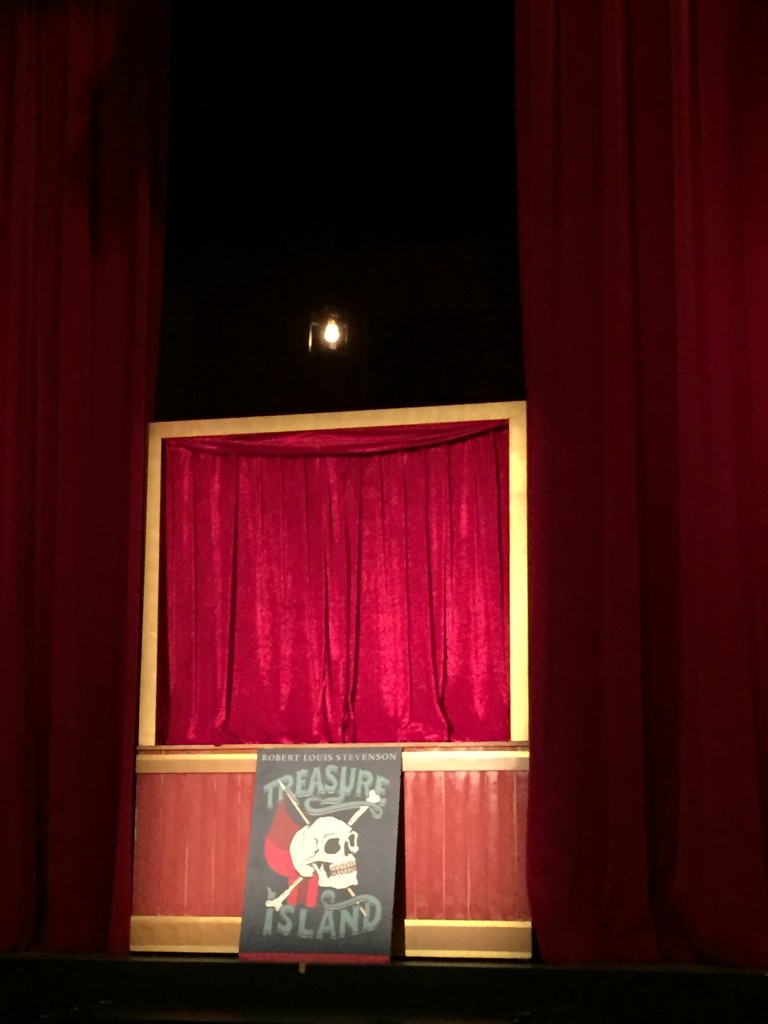 Treasure Island was perhaps one of the more complicating stories that has been brought to life by The Little Company ("TLC"). I was initially worried so I quickly head out to the nearest book store to grab a copy of the Usborne Reader of Treasure Island which was at J's reading level and we read together.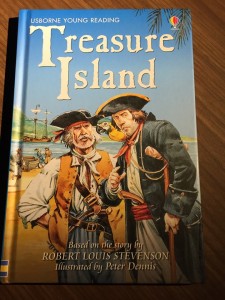 Even in the concise storyline by the Usborne Young Readers, there were many characters in the story which even as an adult find it difficult to link one to another. But the takeaway from having read the book was that J had an overview of the key characters in Treasure Island. And I told J that in the play Jim Hawkins will be a girl in the play instead of following the original storyline.
I was mesmerised by the elaborate costumes and the set which was switched effortlessly between Admiral Benbow Inn, Hispaniola and Treasure Island. It was perhaps one of the best sets I have seen from TLC.
After watching the play with 2 younger ones who didn't really know the story, they are able to enjoy the play as well as there were many catchy tunes and a many cute singing coconuts and a parrot. There was some parts where C was about apprehensive when Jim Hawkins was captured and tied with ropes but at the end of the show, she told me that she did enjoyed it as  well. As with all children productions, the story ended with a sweet note! Shall not elaborate too much so as to not to create a spoiler!
Probably the longest and the best The Little Company's children production that I have ever watch! Though it was recommended from ages 5 onwards , my 2 and half year old did enjoy himself tremendously. He remembered Long John Silver's parrot and singing coconuts ( it was one of the lighter moments in the play, clearly a crowd's favourite) The intermission of 20 minutes in between 2 halves of 40 minutes was very much welcomed especially for younger kids.
Remember to take of photos with cute standee before or after the show!
Treasure Island
Fri, 30 Oct – Sun, 13 Dec 2015
Mon – Fri : 10am
Tue(10 Nov):11am
Sat & Sun : 11am, 2.30pm
Weekdays (Tue – Fri)
Standard: S$35, S$32
*Family Package of 4: S$119 for Cat 1 tickets
*Family Package of 4 (with TLC CD Vol.2): S$131 for Cat 1 tickets
Weekends (Sat & Sun)
Standard: S$45, S$42
*Family Package of 4: S$153 for Cat 1 tickets
*Family Package of 4 (with TLC CD Vol.2): S$165 for Cat 1 tickets
Get your tickets here
Disclaimer: We were given tickets to the show for reviewing purpose. All opinions are solely ours, and all photos specified are credited to Singapore Repertory Theatre.