It was my first time dining outdoor with all 4 kids (baby C's maiden trip out with the family). I had wanted to try Sandbank after reading about a restaurant with its own pool in the Straits Times. How cool is that…..I imagine myself dining while the kids are having splashing good fun at the pool.
As I wanted to avoid crowd especially with my big brood ( i made reservation for my 4 kids for the first time…sound scary and noisy yah) , so i decided to try to visit it on a weekday evening. Luckily, I was informed that the pool closes at 7pm, so i picked the kids earlier from child care so that they can "play water" for a good hour before dinner.I also found out about the depth of the pools to ensure that my 2 year old is tall enough to play on its own. There are 2 pools of depth 0.5m and 1m respectively and I specifically asked to be placed near the pool so that i can watch over them.
On the day of visit , my 3 older kids were the only ones using the pool. The restaurant allow the patrons to change the kids in their restroom but it is advisable to dry them after coming out from the pool. However, i used the public shower facility situated just next to the restaurant after the water play so that they are clean and dry for dinner.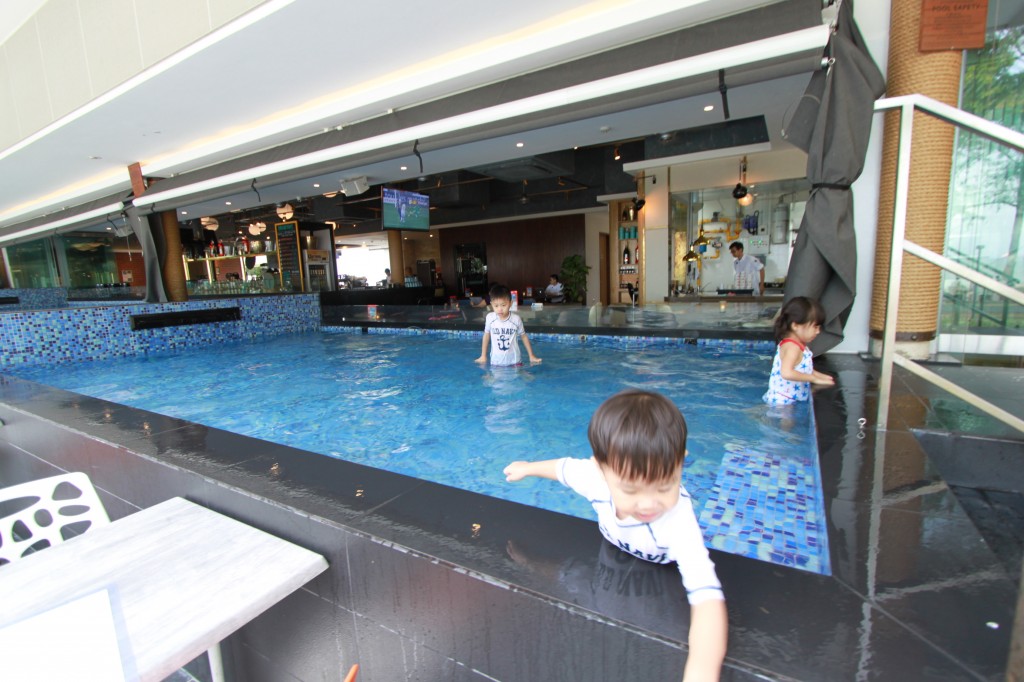 That's my older kids ordering by the pool.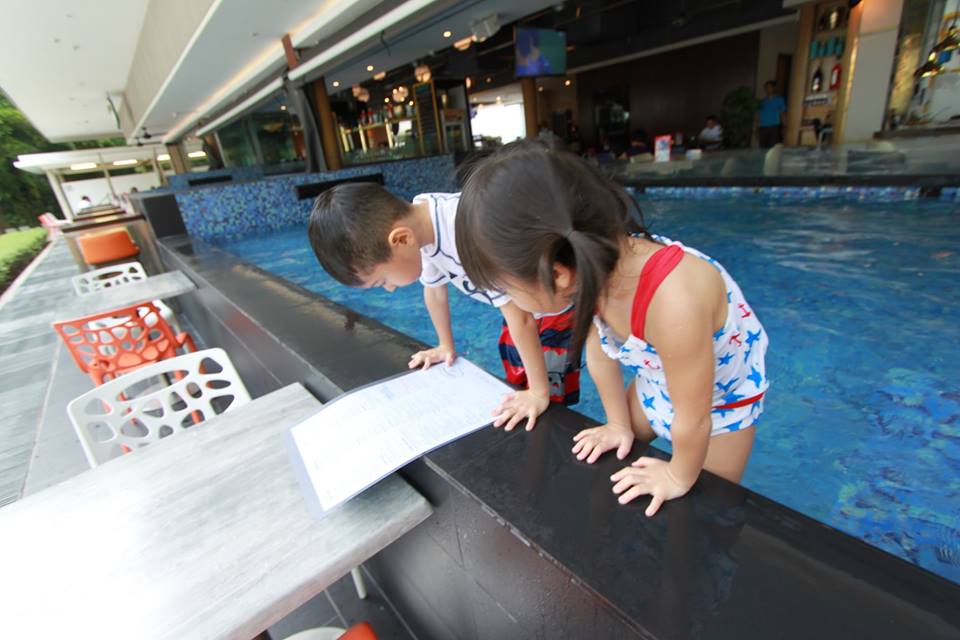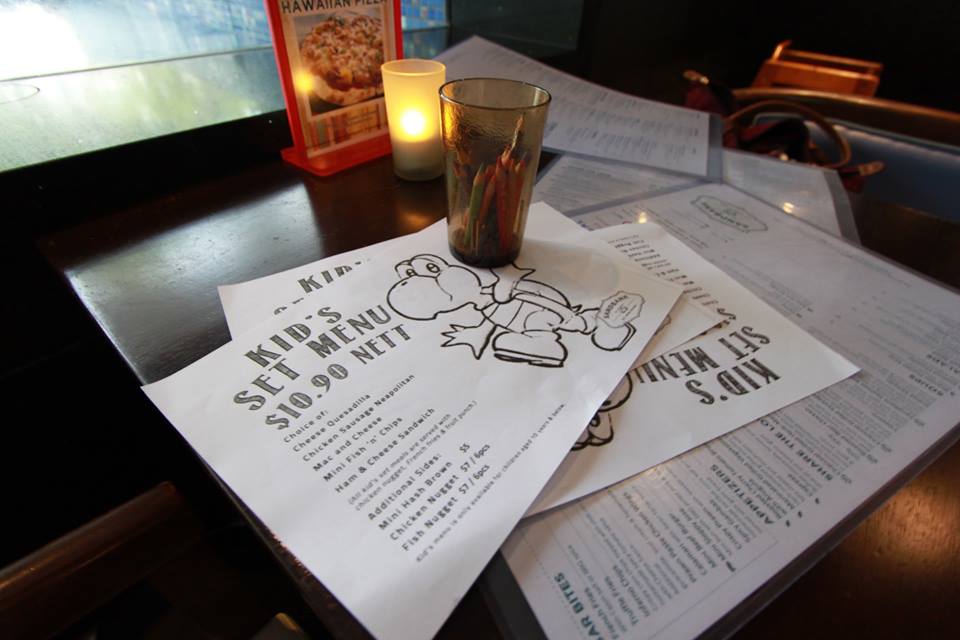 It is a really family friendly restaurant with kids cutlery, kids menu and kid colouring activities. As the kids were hungry from their "swim", they ate their dinner pretty quickly. I must say besides having a good attraction ie the pool, the food pretty good too. I love my roasted beer chicken which came with my favourite chilli sauce – Sriracha sauce! Pretty decent food and pretty decent prices and portions.Service was attentive too probably because it wasn't very crowded yet as i was having an early dinner. My hubby mentioned beer prices were relatively cheap and the whole place was not fully air-conditioned as they allow the sea breeze to come in which was nice!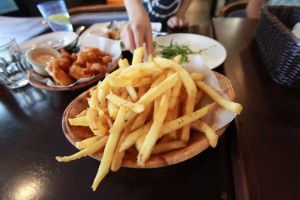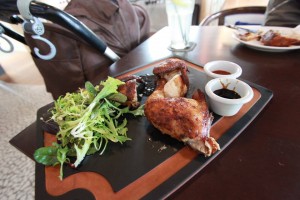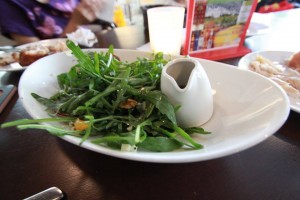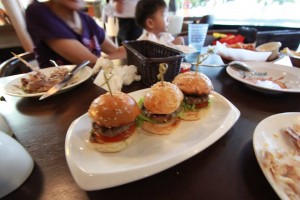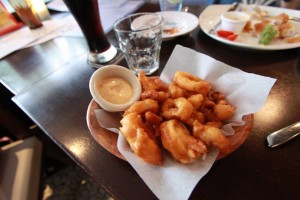 Disclaimer , some food pics taken aren't full portion as I had to handle 3 older kids n take photo… .I am so glad baby C was largely cooperative so i had a pretty good and relaxing dinner almost by the beach! If my friends ever need a kid friendly venue for recommendation, this will be top of my list!
SANDBANK
920 East Coast Parkway, #01-28/32 Parkland Green
Singapore 449875
Tel No.: +65 6247  7988
OPENING HOURS:
Tue / Wed / Thu / Fri – 4 p.m. – 12 a.m.
Sat / Sun / PH – 9 a.m. – 12 a.m.
Plunge pool will be available till 7 p.m. from Tuesday – Sunday.
p/s there is a huge and free car park right outside the restaurant!
Share the article