Do you ever dream of owning a Hermès bag but don't want to wait 1 year or more for your dream Hermès bag?
Here is where Ginza Xiaoma comes in to make your dream of owning a Hermès come true without the additional unnecessary small purchases and waiting time at a Hermès store.
Newly opened in Singapore 8 months ago, and the 3rd outlet after Japan and Hong Kong , Ginza Xiaoma is Asia's leading Hermès curator, collector, and reseller.
They are one of Asia's most prestigious Hermès boutiques with their flagship store located at the
heart of Tokyo in Ginza. They specialize in Buying, Selling or Consigning, Sourcing and Appraising Hermès handbags and accessories. From sourcing and supplying the most iconic authentic Hermès handbags such as Birkin, Kelly and many more for an international elite clientele, in the thousands including celebrities, socialites, stylists and concierge services, who all attest to their commitment that each item they sell is authentic.
Each item is carefully authenticated and checked by their team of expert appraisers going through a triple quality control. One of their missions is to offer products that are of high investment value so the classic styling and high quality of Hermes bags make them timeless pieces that can be passed down to the next generation or sold at attractive prices in the active thriving resale market.
From a newbie to a collector, they act as advisors rather than salespeople to provide world-class
knowledge and advice to foster close and loyal relationships with their customers translating to a high level of customer satisfaction, retention, and a strong referral base.
Dedicated to impeccable local talent and local service alike, Ginza Xiaoma has grown rapidly into the international market with their expansion to Hong Kong and now Singapore.
I had the opportunity to step foot into their latest outlet, a very spacious and cozy showroom right in the heart of Singapore, Orchard – Ngee Ann City.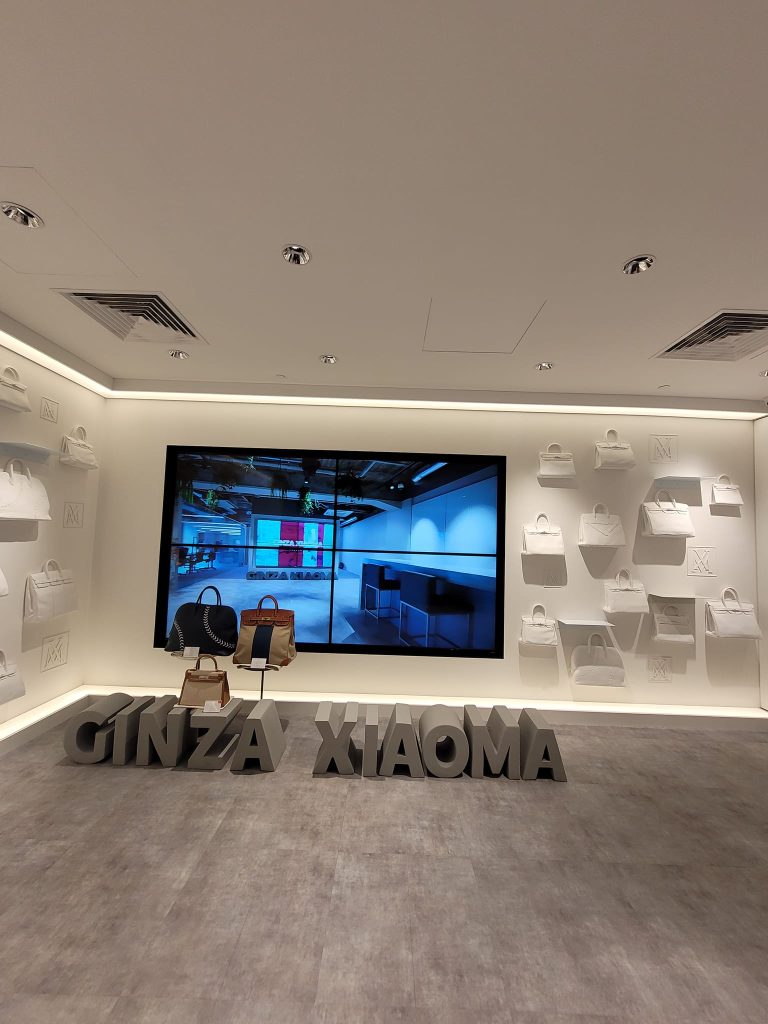 This is their entrance of the boutique. Oh my! What a spacious and beautifully designed area. I love how when you walk in, you can see a big plasma TV screen which shows a walk-through of their company and I get to watch an office and boutique tour of their Japan HQ. Do you also know that the white "bags" you see on the wall are actually Hermes statues. So cute!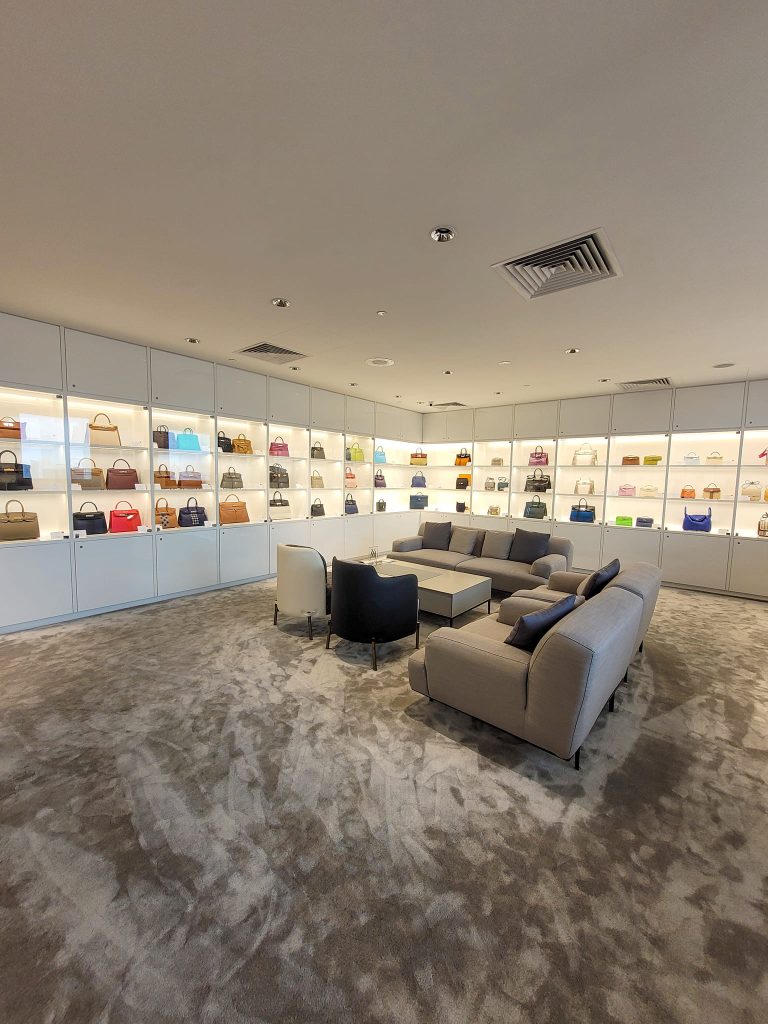 This is the highlight of the showroom and the reason why I am here. There is a big comfortable sofa for us guests to sit and chill and I was taking my time to check out their wide array of bags.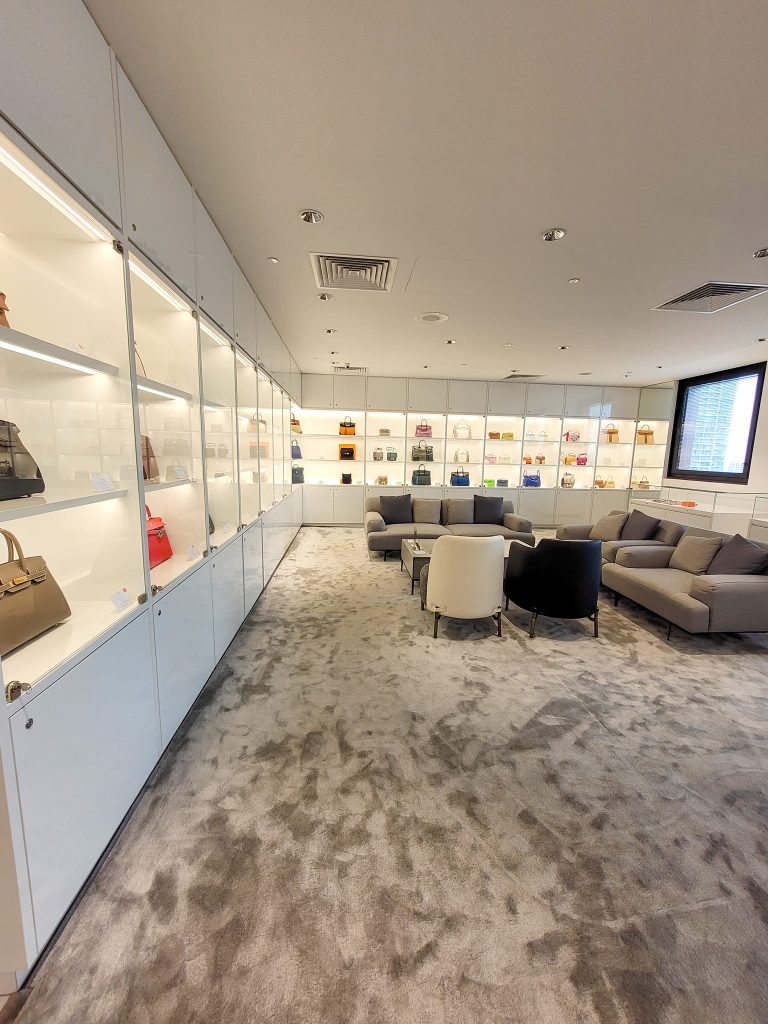 Another angle of their showroom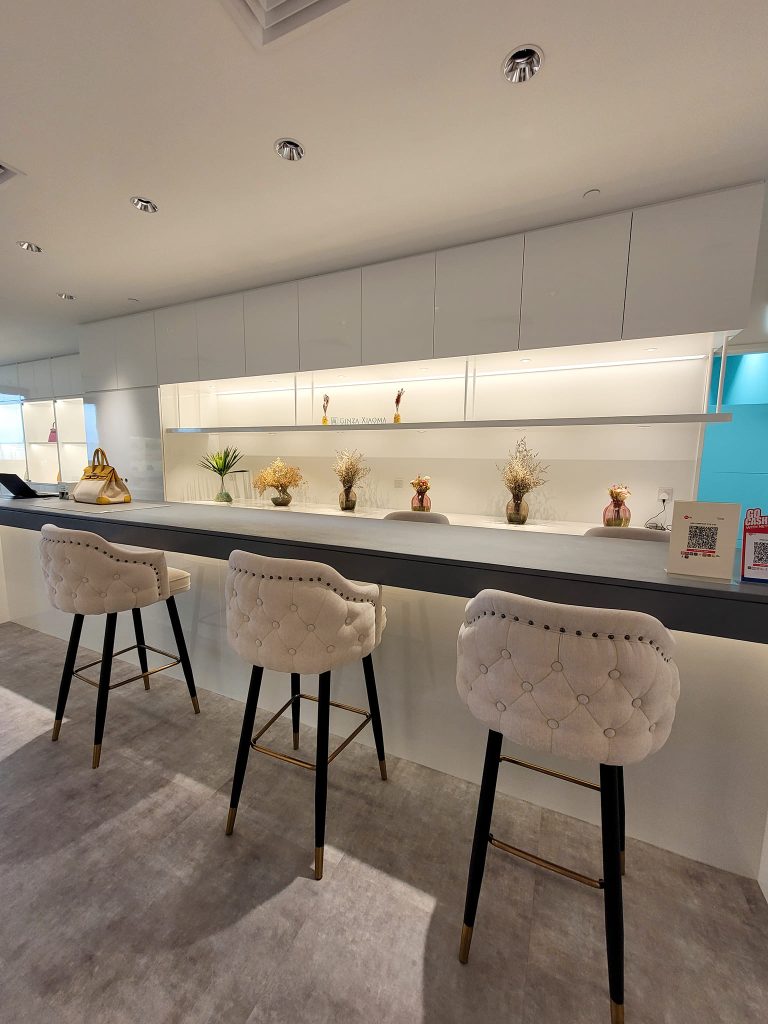 This is their café and bar area.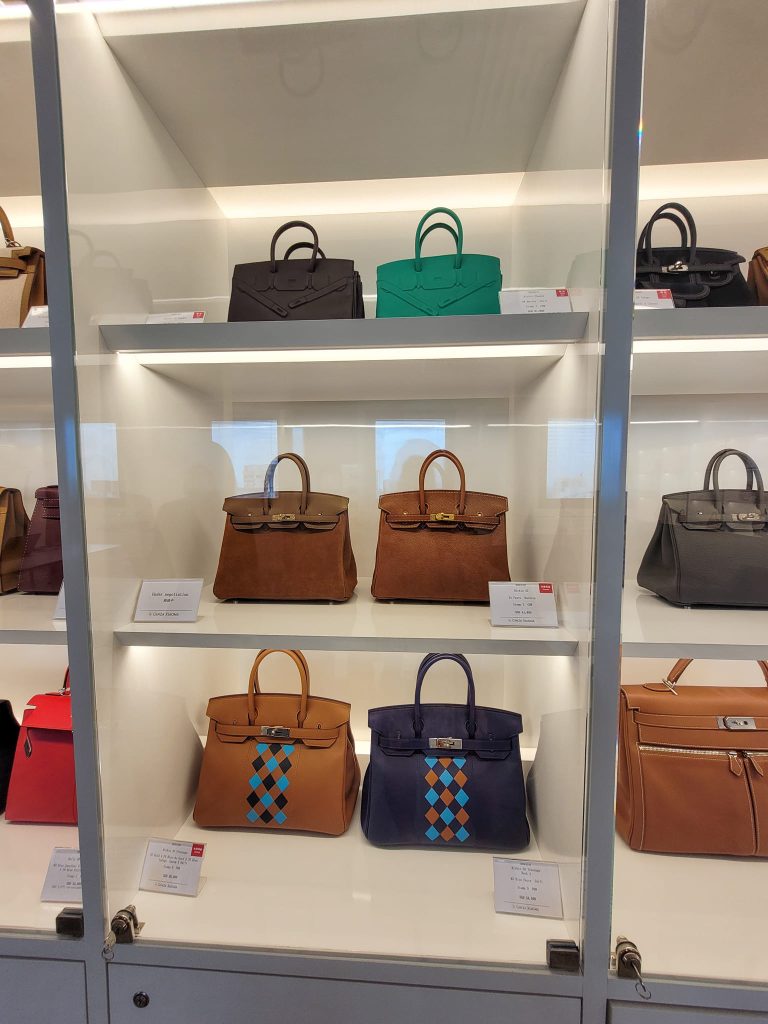 1st row left – Birkin 25 shadow 46 Ebene Swift priced at $55,800 SGD
1st row right – Birkin Shadow 6W Menthe Swift priced at $61,800 SGD
2nd row left – Under negotiation, I guess a customer has already reserved this.
2nd row right – Birkin 25 34 Fauve Barenia priced at $41,800 SGD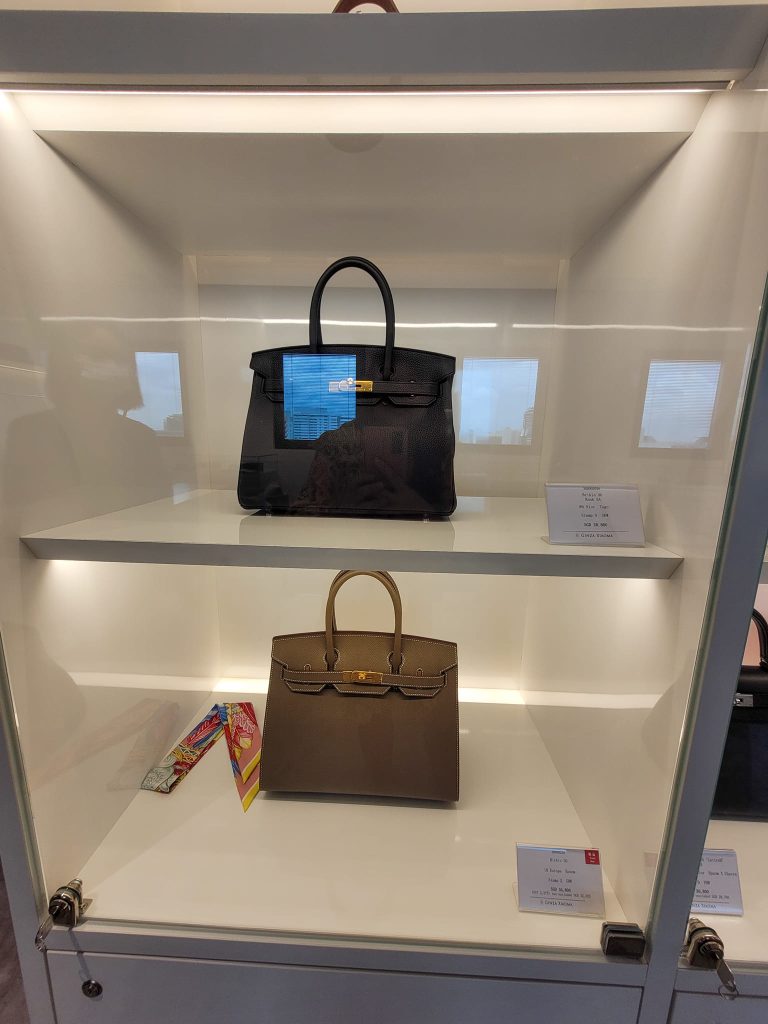 Top – Birkin 30 89 Nior Togo priced at $28,800 SGD
Bottom – Birkin 30 18 Eutope Epsom – $34,800 SGD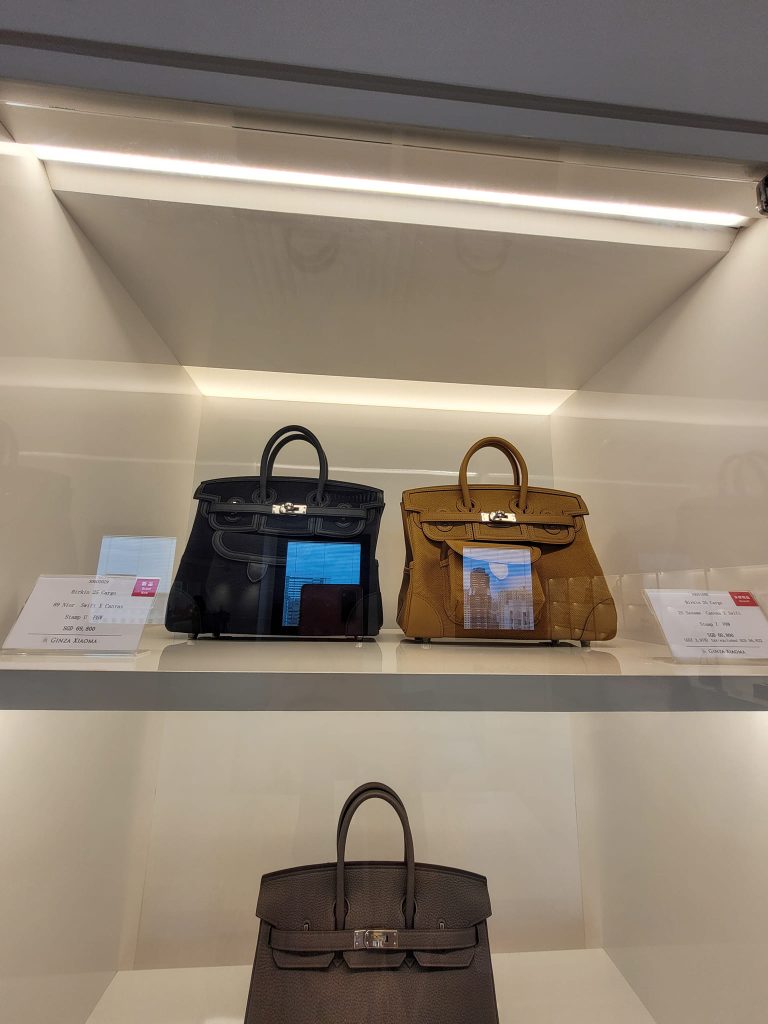 Top Left – Birkin 30 89 Nior Togo priced at $28,800 SGD
Bottom – Birkin 30 18 Eutope Epsom – $34,800 SGD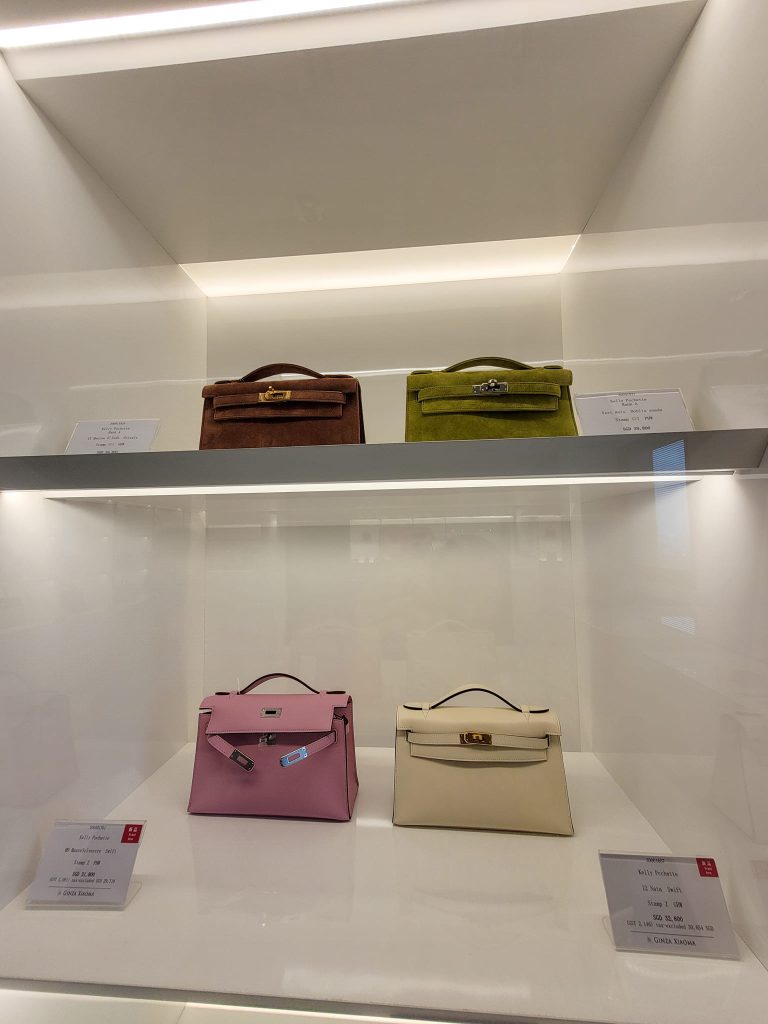 Top Left – Kelly Pochette 41 Marron D'Inde Grizzly priced at $59,800 SGD
Top Right – Kelly Pochette Vert Anis Doblis suede priced at $29,800 SGD
Bottom Left – Kelly Pochette M9 MauveSylvestre Swift priced at $31,800 SGD
Bottom Right – Kelly Pochette 12 Nata Swift pried at $32,800 SGD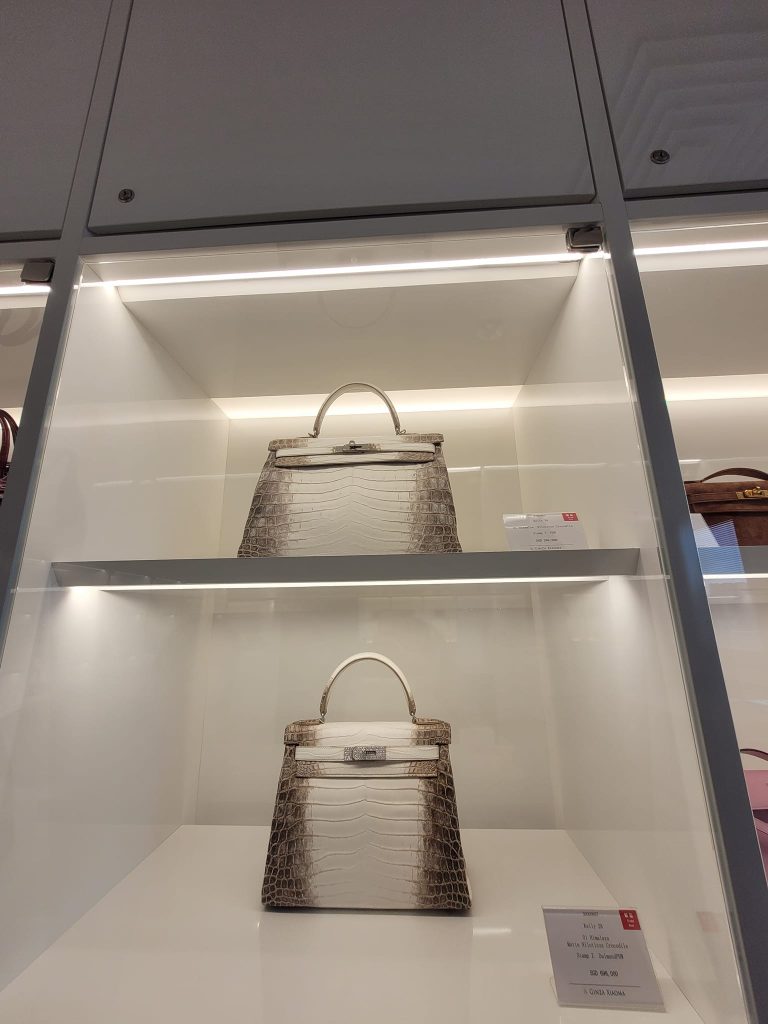 Now this is the highlight of the boutique, the one and only Holy Grail of Hermès bag!
The Kelly 35 Himalaya Niloticus Crocodile priced at $295,000 SGD and Kelly 28 Matte Niloticus Crocodile priced at $696,000!
Each item has been carefully stored, maintained even down to the handling, where the sales rep and client need to don on a pair of gloves if they wish to try on the handbags.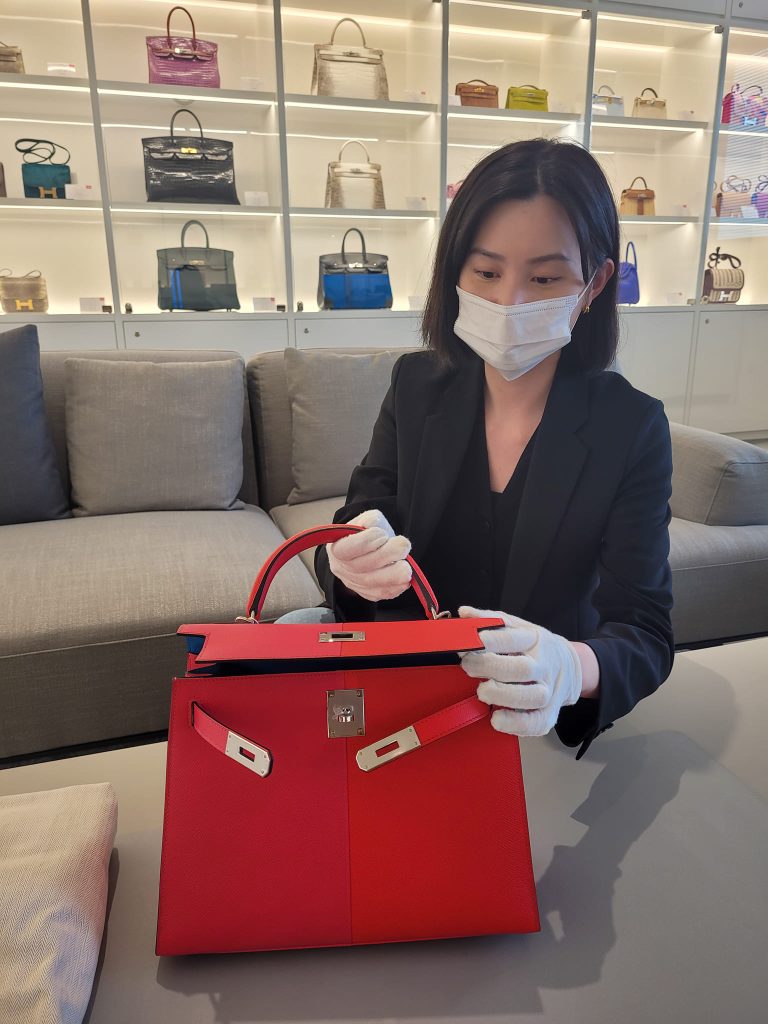 Claire, the sales representative was so knowledgeable from the get-go. Being someone who is not familiar with the range of Hermès bag, she introduced me to the classic and hot favourites especially for a newbie like me – Kelly 25, Birkin 30. Of course, I needed to know to get myself acquainted to the many discontinued designs and limited editions as I would not have an opportunity to see or own – the most expensive and the most coveted in store was the Crocodile Diamond-encrusted Himalaya Kelly 28 worth $696,000!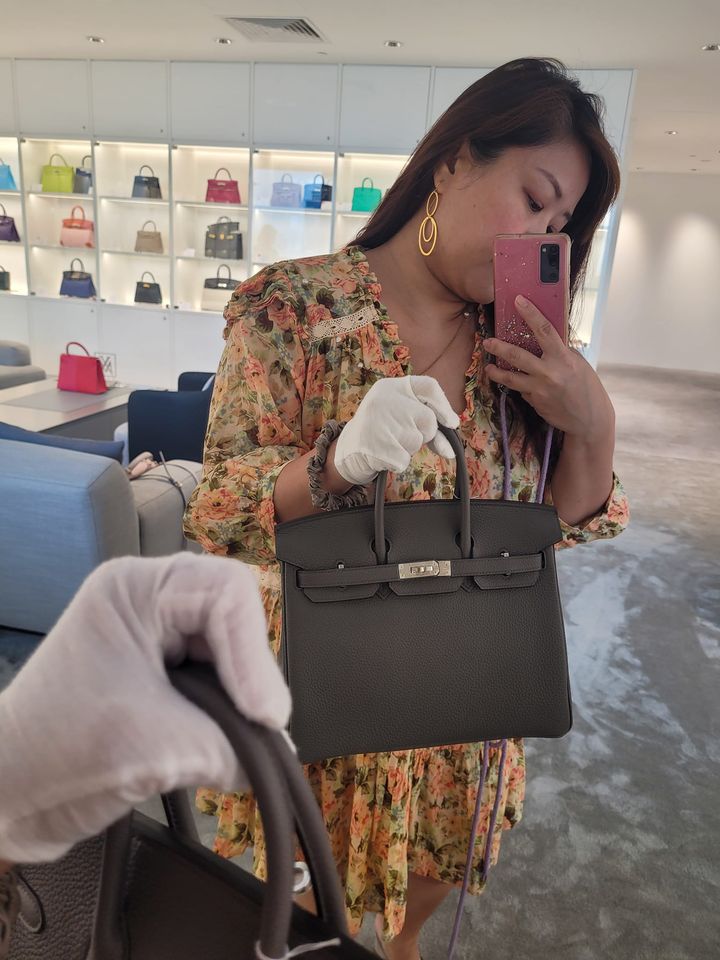 Me posing with the bag.
I really had an enjoyable session learning about Hermès , like an introduction class to Hermès 101, there was no hard selling. I was also keen to know more about entry level Hermès handbags which I can potentially own and keep as an investment item as well.
A quick video tour to Ginza Xiaoma in Singapore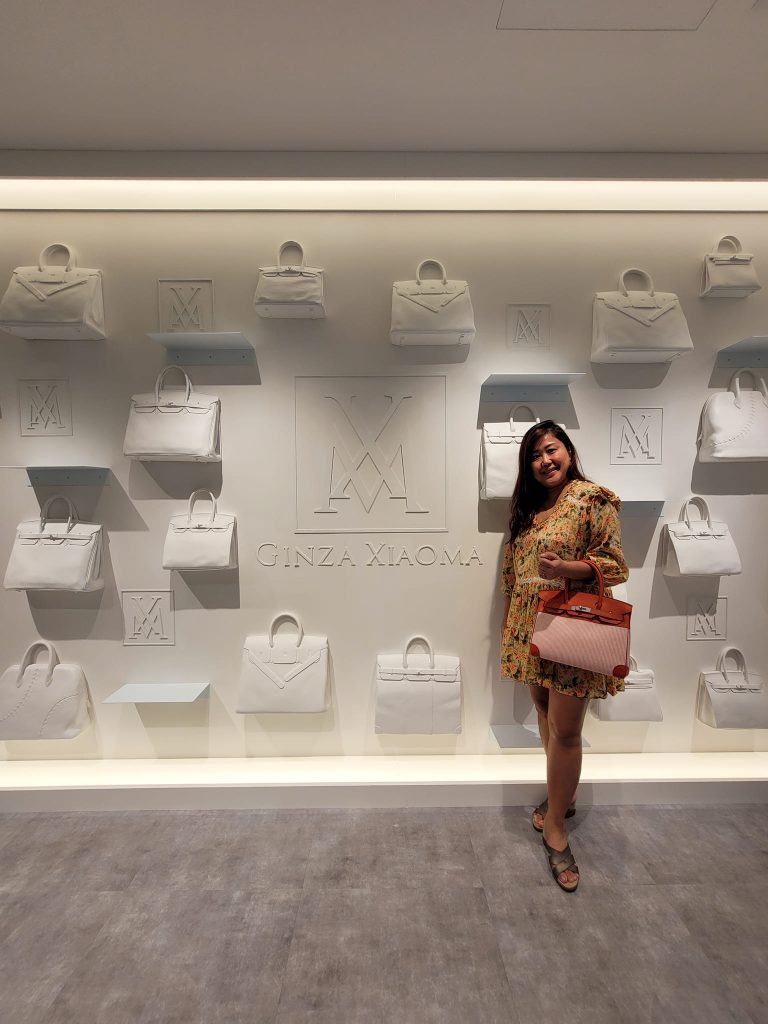 Ginza Xiaoma
391B Orchard Road
#23-05/06
Ngee Ann City
Zip code: 238874
Phone: +65 6530 3529
Share the article