August is definitely a good month for the kids as there are not 1 or 2 but 3 children productions by different local theatre companies to the lucky kids in Singapore. Yes ,all truly local productions with local cast! This time, I will be reviewing the latest production from ITheatre, Little Star.
The play was based on the concept of star and the very famous song "Twinkle Twinkle Little Star". From the onset, all the puppeteers came on stage to introduce the puppet that they will be operating which is really good and the reason why they are dressed in black. Not many kids has been to puppet show , definitely not my kids, so it is definitely a good introduction to the kids. My older kids even asked how were the puppets' limb being moved to make it appear so real ( I realised this is probably their first ever puppet show)
The play opened with 2 puppets , a girl name Celeste and a boy name Cosmo who were bickering as they were not interested in the same thing. One of them was interested in the science concept of star while the other find it all to difficult to comprehend and just wanted to play which led them to dislike each other.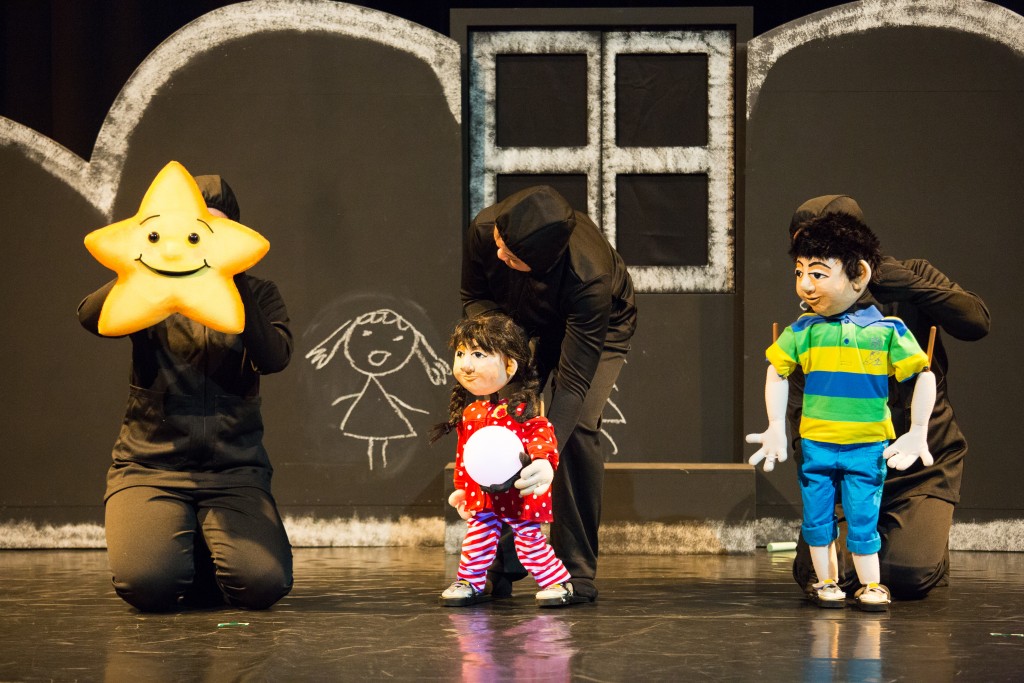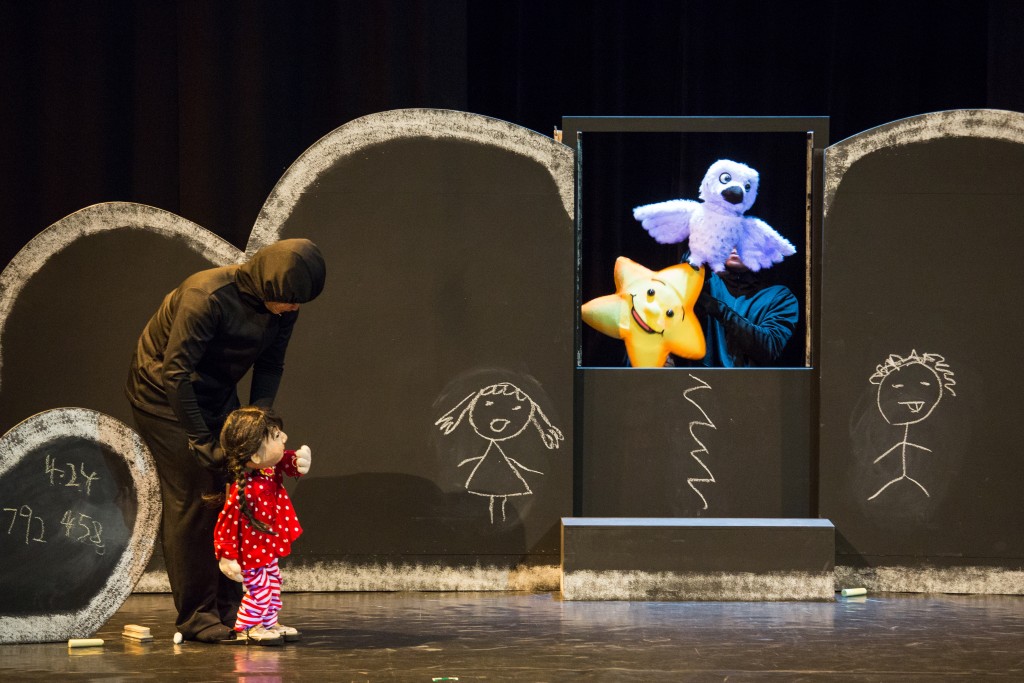 Then they came across an owl and a star. Thereafter, the attention was shifted to the star which was in search of her way back home. The star was brought on a journey to the underwater and the outer space to find her place in the universe. This was the highlight of the show. With the use of lighting, luminous props, puppetry, reflective moving disco lights (my 5 year old even commented that she felt like she was moving) and floating coloured balls (which were thrown around much the delight of all the kids) , it was a wonderful spectacle to behold.
The older kids may find it too simplistic as it is more sensorial based rather than story line based (as there are minimal dialogue).  But to my opinion it is perfect for the young kids ( 2 and above) being introduced to theatre productions and those who may not be able to follow new story line or long dialogues.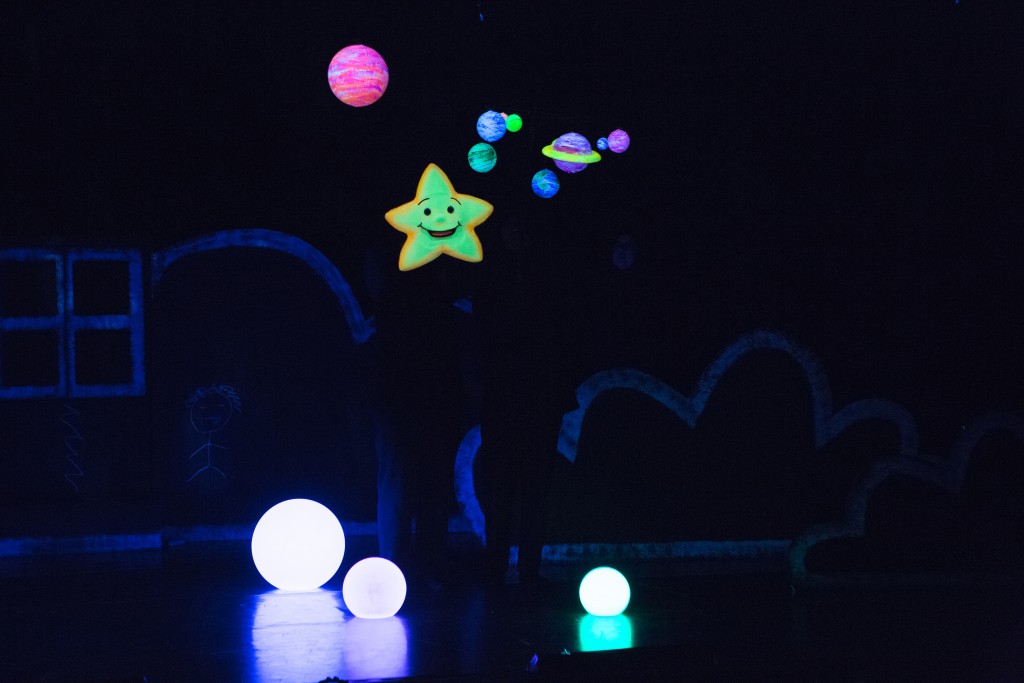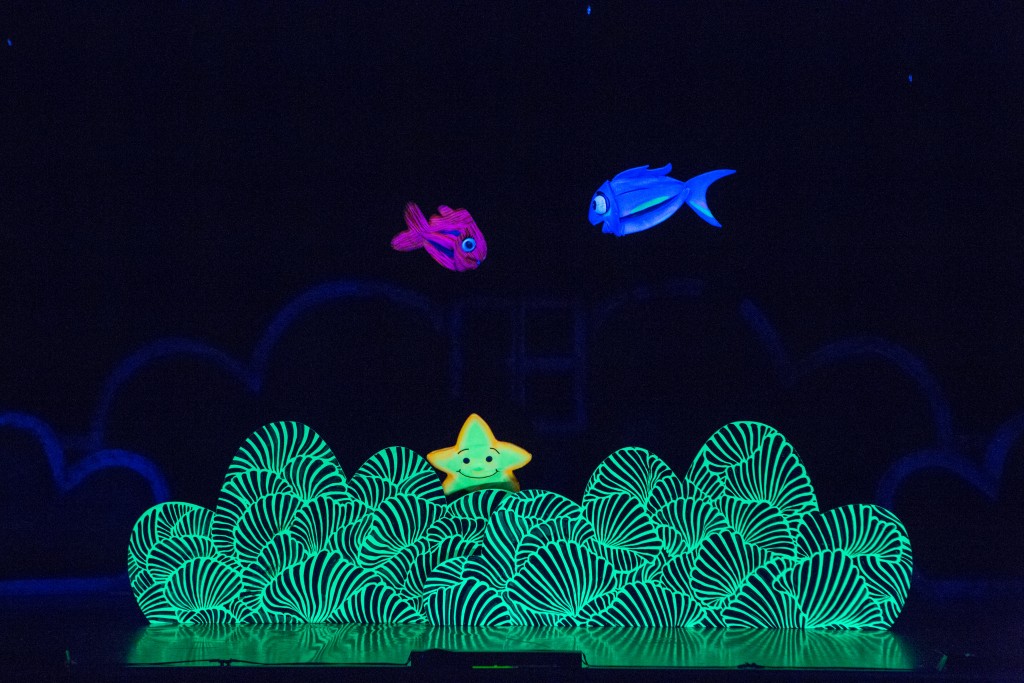 Do not forgot to stay back for the meet and greet to meet the puppeteer and the Little Star.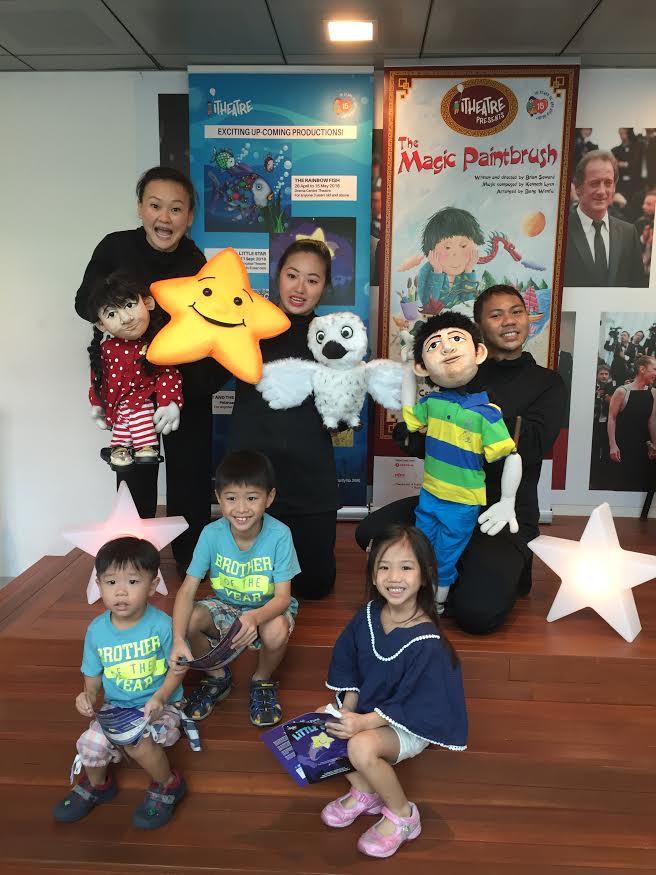 As those who are driving, show patrons are no longer allowed to park at the car park of Alliance Francaise building. The nearest buildings to park are Prudential building or Balmoral Plaza which is a stone's throw from the show.
Little Star
Presented by I Theatre
Dates: Wednesday, 17 August to Sunday, 11 September 2016
Times:
Monday to Wednesday: 10 am
Thursday to Friday: 10 am & 2.30 pm
Saturday and Sunday: 10.30 am & 2.30 pm
Venue: Alliance Francaise Theatre, 1 Sarkies Road, Singapore 258130
Recommended for two to six year olds
Ticket prices: $32 (excluding booking fee)
Tickets available from SISTIC.
 Disclaimer: This is a sponsored post. All photos except the photo of my kids at the musical are credited to ITheatre. 
Share the article