Update after 5 month of use – Sept 2019
I totally love this way of managing my hair loss problem over visiting hair salon for treatment. I have been so time pressed that i have not visited the hair salon for the past 2 months! But with the home care treatment set from Bio Royale Fall + Regrowth set (complete shampoo, conditioner, after shower serum and leave overnight oil) my hair is receiving its due care. I am have been very obedient as there was no work travel the past two months (no thanks to the situation in HK). Here a pic of my hair (i purposely position my photo to show the balding patch which doesnt seem so empty after all).
They also recently won an award at the Beauty Insider for the best treatment set! Congratulation for making it so easy to maintain our hair at home! 
Awards 2019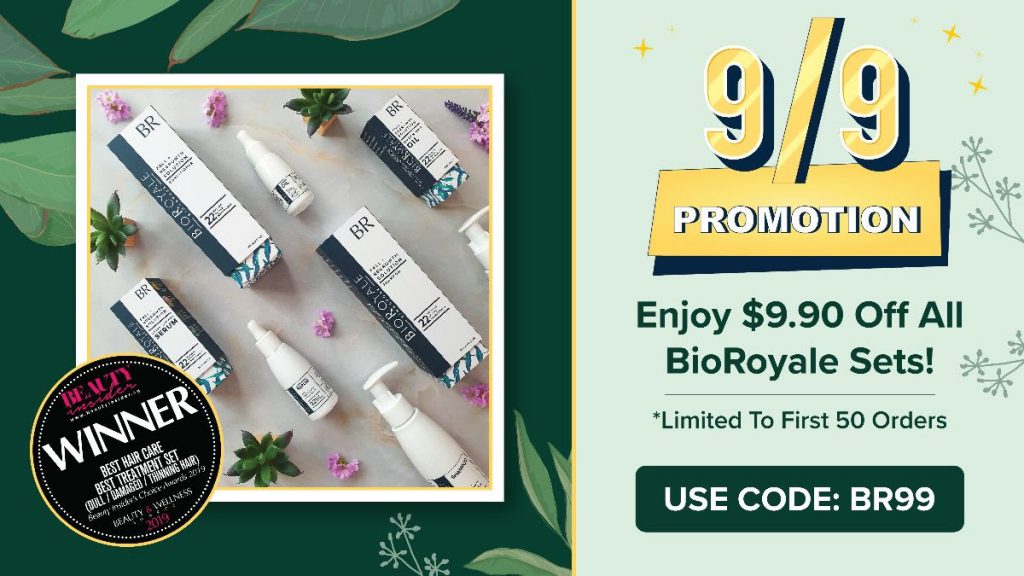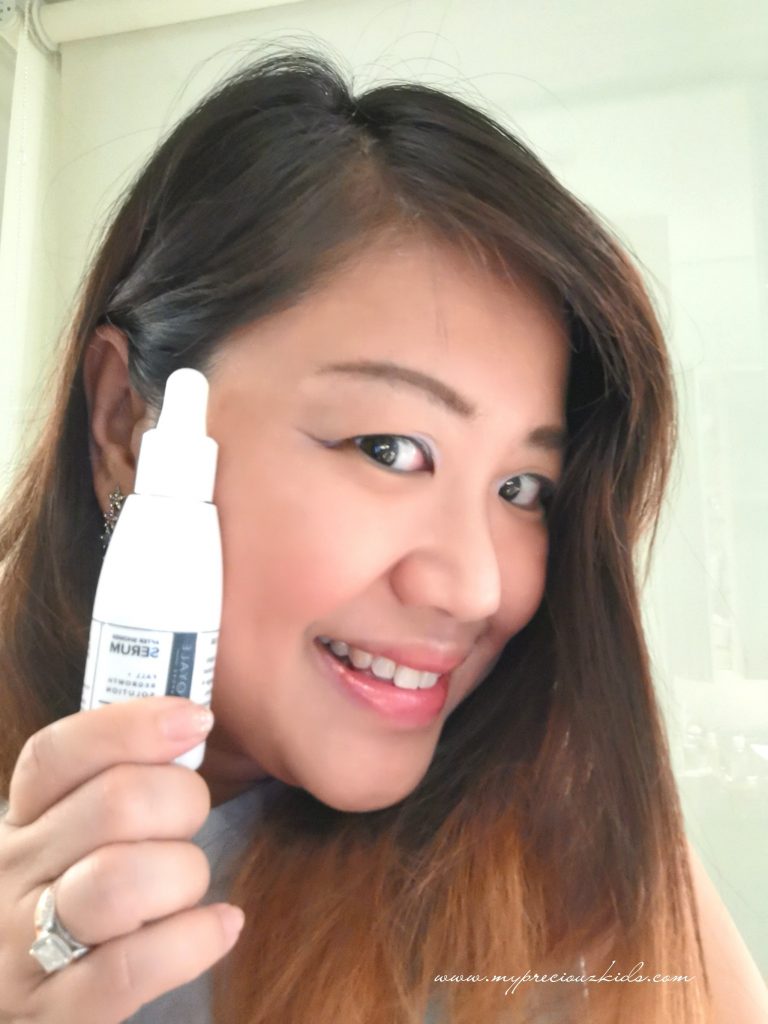 Update after 3 month of use – July 2019
Truth to be told, due to my work travels and family holiday, I have not been religiously using the entire set for the past 2 months as I travel very light especially with 4 kids.
That said, I am still pretty pleased with the current condition of my hair. I felt that the balding spot is less apparent. In fact, I visited a new salon recently for a hair treatment and the hair therapist commented there is baby hair. My regular hair stylist actually recommended for me to part of my hair other ways so that I can cover the balding spot but I guess I no longer have to as I prefer to part my hair the way I have been doing all this while.
Given that it is a fairly simply daily regime of Bio Royale Fall + Regrowth set, here are the latest photos of my hair condition: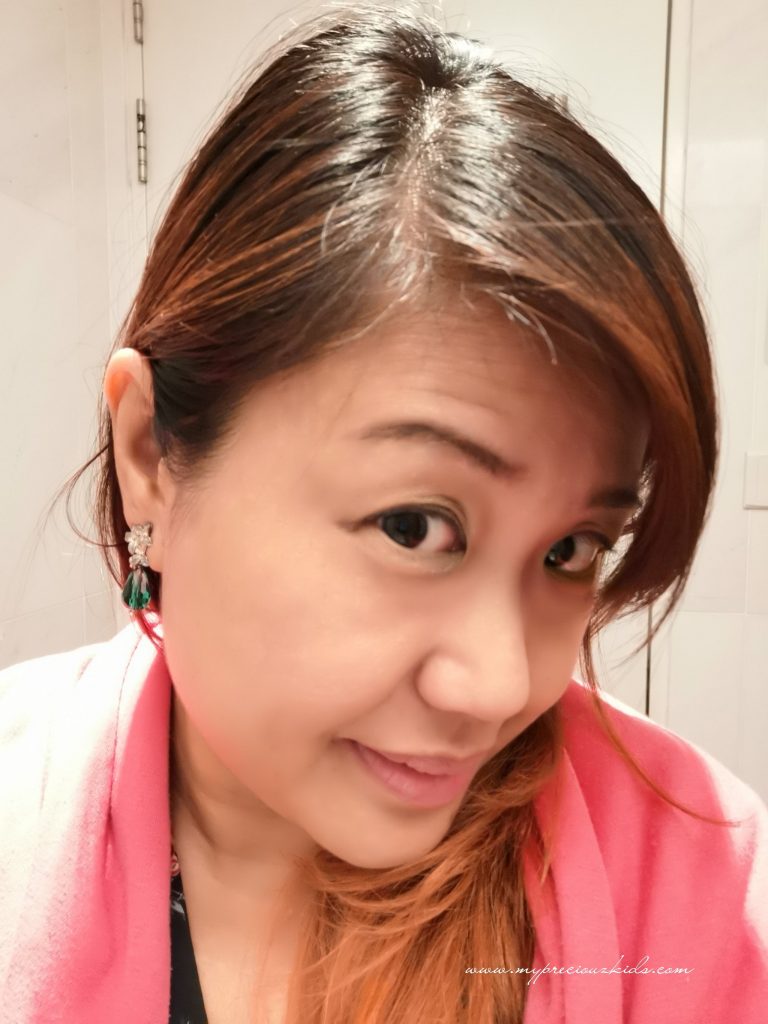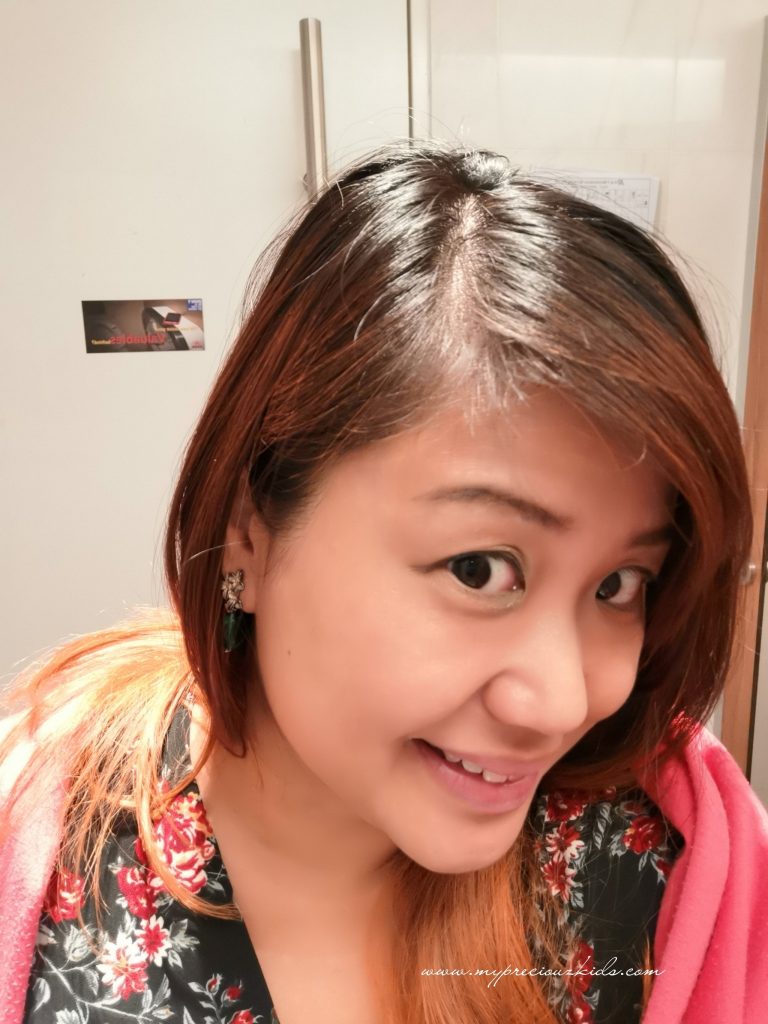 For those who are keen to try, the discount code at the bottom of this post still works.
Update after 1 month of use – May 2019
Turning 30s, I grappled with challenges of being a new mum , a new parent and nurturing babies without little care of my physical well-being, skin, hair or weight. 
Turning 40s, I have been faced with another set of challenges – aging. As much as I don't wish to admit and prefer to hide the facts , but who am I to kid. I have been experiencing sign of aging – poor vision and perhaps onset of long short-sightedness (aka  lao hua), grey hair and balding spots.
Perhaps it's also the accumulation from the hair loss from my many pregnancies and the most logically explanation would be aging after saying bye to my thirties. But whatever the reason, I am "plagued" with signs of hair loss and balding spots.
The balding and hair loss is not new to me in fact I had seek treatment at salons to treat my hair condition however its a combination of time and also hard selling at the salon, I don't really want regularly pay a visit at the salon in order to have an effective hair treatment (time-pressed). I still do visit hair salon but it is more of a pampering and upkeep session and not specifically to help with hair fall and hair growth.
After my experiences with hair treatments at salon, I prefer something that I can do at home and without incurring time and huge cost.
I was introduced to Bio Royale Fall + Regrowth set complete shampoo, conditioner, after shower serum and leave overnight oil.
Simple enough, not time consuming, home based (no need to commit myself to making salon visit)  and when used on a regular basis, I hope will be able to see an improvement to my hair condition. 
At first glance,
the bottles may seem small but the whole entire set lasted me between 4 to 6 weeks of usage.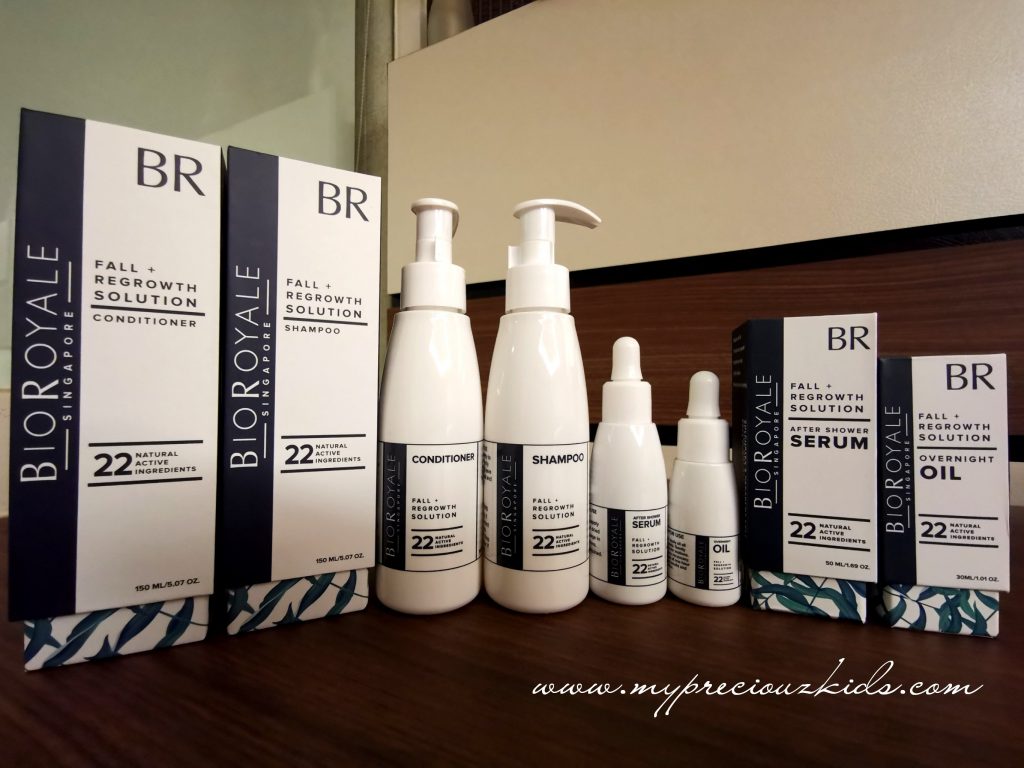 It is a 4-product set with 4 simple steps with the Bioroyale Fall + Regrowth Overnight oil (rich in Vitamin A, D, E & K) being the first step and to be left overnight.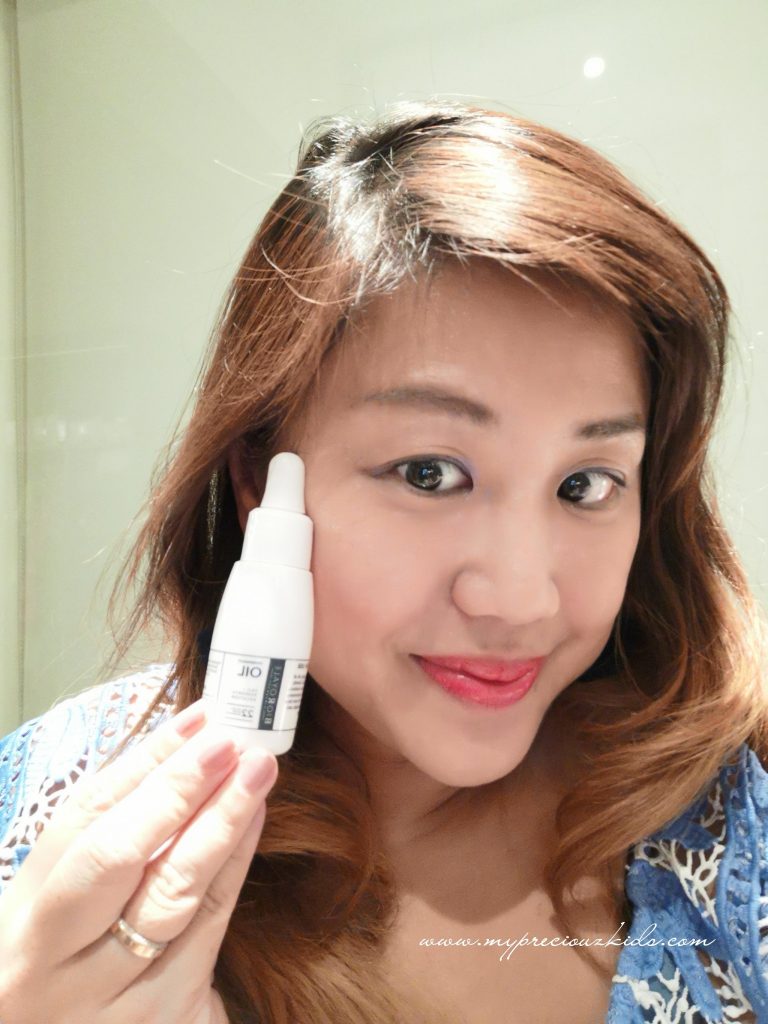 Thereafter, the next morning rinse off the oil by using use the Bioroyale Fall + Regrowth Shampoo (safe for colour treated hair too)  , followed by the Conditioner. The final step would be Bioroyale Fall + Regrowth After Shower Serum ( Green Tea Extract and Ginseng to regenerate hair follicles, prevent hair loss and regulate oil) on hair that has been toweled dry.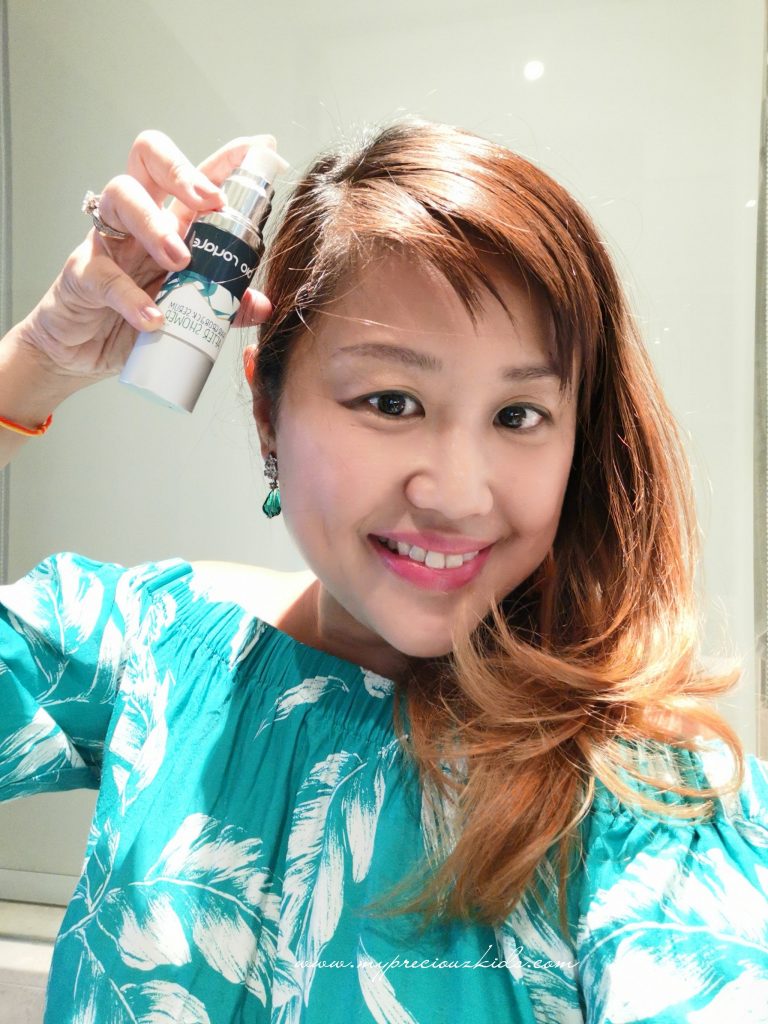 Frankly, there isn't any additional time spent as we wash our hair daily/twice daily so its part of parcel of the daily routine. 
This is the condition when I first started using the Bioroyale Fall + Regrowth set. It is not obvious if all my fringe covers all, but once I lift my fringe up, it is very obvious to me. Besides balding spots, there are also initial sighting of grey hair too.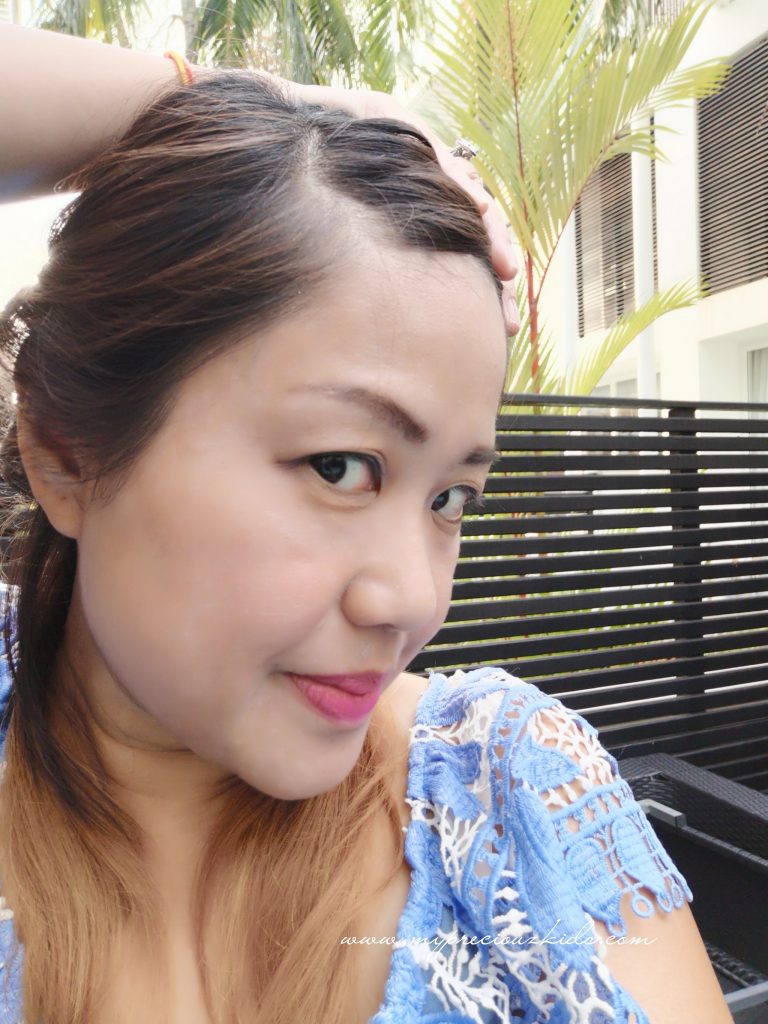 What I really like is that the products they use are all natural ingredients such as  jojoba oil, argan oil, arnica, ginseng tea tree oil, saw palmetto, green tea (sulphates and parabens free).
Different natural ingredients for each of its 4 products. The ingredients in different combination help to reduce hair fall and promotes hair regrowth, restore moisture and prevent split ends, rejuvenates scalp health and regulates oil production, nourishes hair roots and fortifies follicles and this I have to bold it prevents premature greying!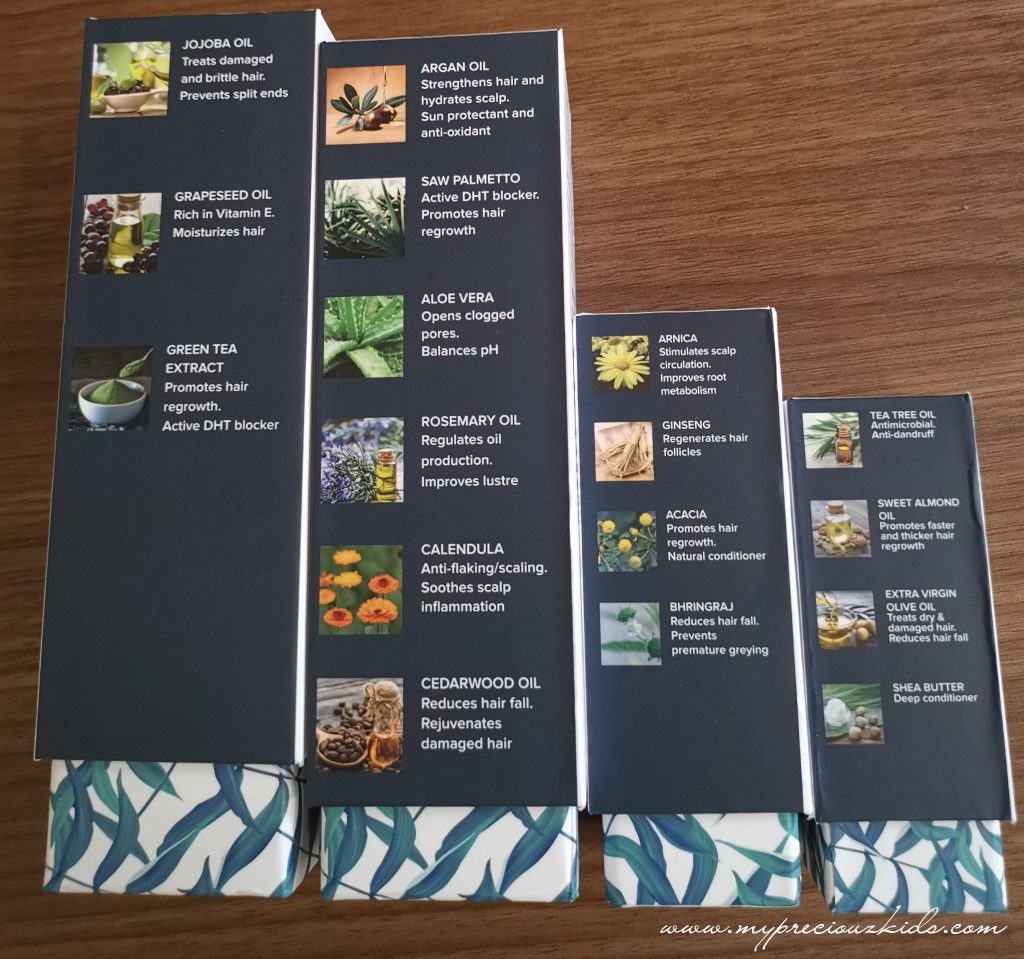 After 1 month of use,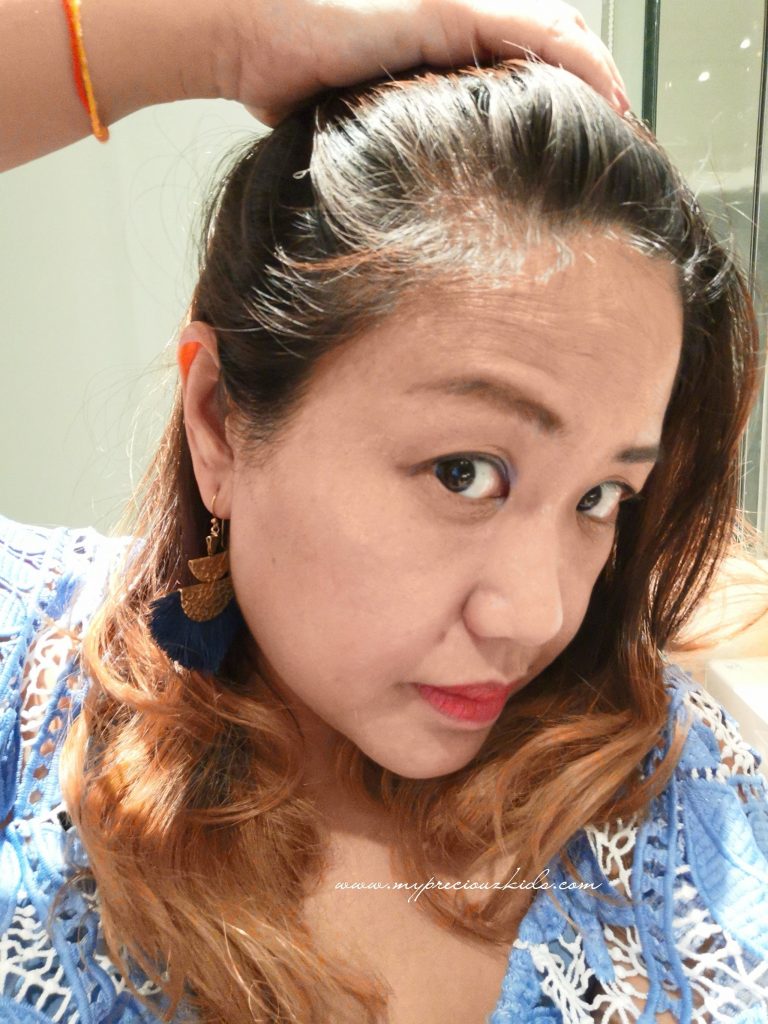 (as I don't own sophisticated machine like in the hair salon, I am unable to see microscopic image to see whether is there baby hair growth) . However, based on naked eyes, I believe the balding spot seem less apparent compare to before. I think its too early to say the true effectiveness of the Bioroyale set, but i trust by using this set in the long term basis will be able to reduce hair loss and promote hair growth.  I really hope this condition will continue to improve through longer usage of this set at cost of a fraction of what I use to spent at the salon.
Quote BRxmypreciouzkids to cart the Fall + Regrowth shampoo at SGD 10 only (retail price SGD 35) at their e-store
Disclaimer: This is a sponsored post.  No monetary compensation was received. All opinions are my own. 
Share the article