In collaboration with Best in Singapore official
Truth to be told, I have never tried acai bowl before like ever. I have heard of its existence and it is very popular among the office crowd however, I do not work in the CBD area hence, there aint any acai bowl shop near home or near my office . My first impression of it is like yogurt bowl but it is very different and super healthy.
Acai palm according to wikipedia is a species of palm tree cultivated for its fruit (known as acai berries or simply acai) and the tree primarily cultivated for its fruit.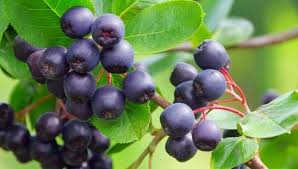 The Acai Bowl using the Acai berries and made it even better by creating the PurpleBlend™ Açaí base comprises of mostly fresh açaí berry puree, further complimented with several other purple superfoods which give off a fruit taste and texture that further enhances the natural flavours of the açaí berry. To give it more volume and creaminess, bananas and almond milk are added so enhance satiation while still keeping the base light and fresh. So much goodness in this blend that it boasts to boosts immunity, improves brain health, improves gut health and improves skin complexion (no wonder all the OL "Office ladies" are having this)

The Acai Bowl is the first and only açaí delivery specialist in Singapore , so avoid queuing at the shops and order it home and perfect for WFH. Especially in this hot weather, I was pleasantly surprised how refreshing and cooling it was when I had my first every acai bowl last weekend.

So I ordered all the 4 variants offered by The Acai Bowl – Signature Acai Bowl, Berry Berries, Fruity Delight and Topical Acai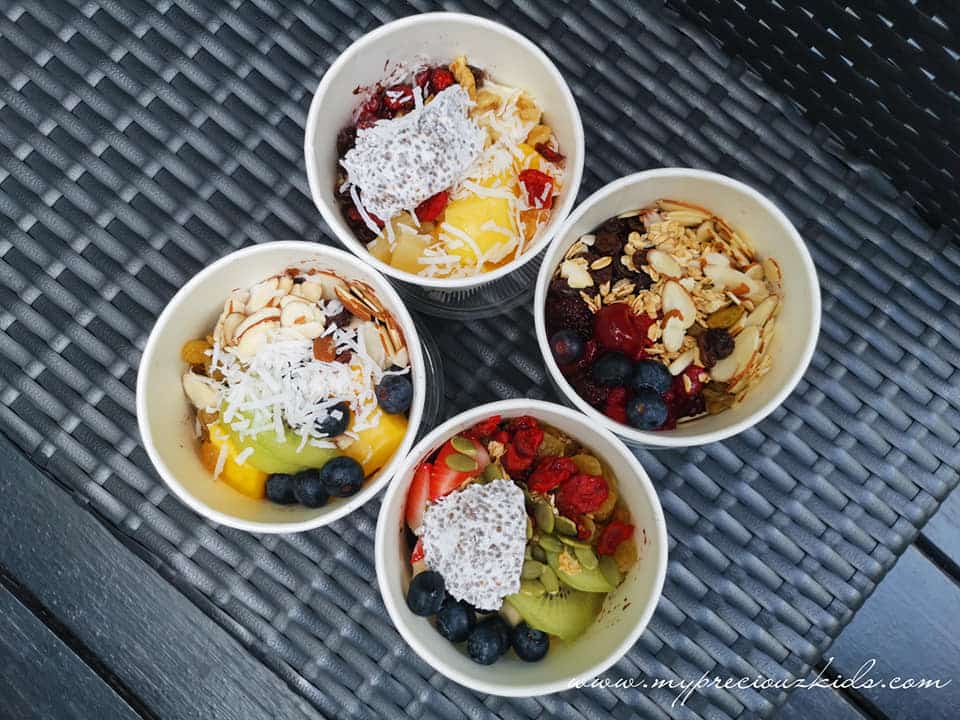 Signature Acai Bowl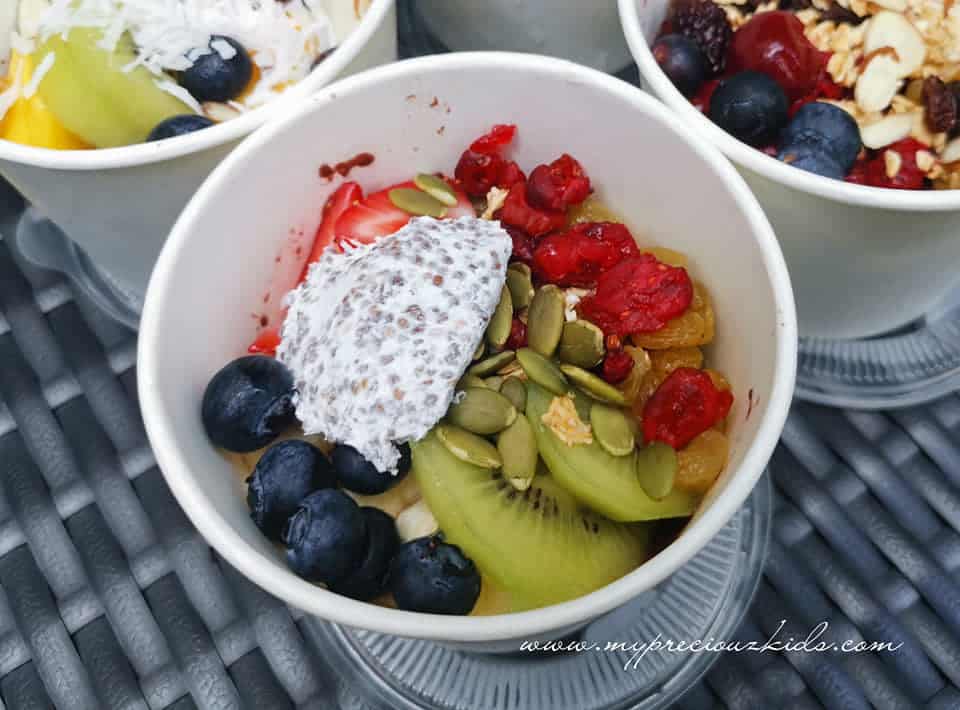 For first timer , I would say go with their signature – Granola, Banana Strawberry, Blueberry, Kiwi, Raisin, Pumpkin Seed, Coconut Flake, Cranberry, Chia Seed – sweet, crunchy and the coldness of the acai puree. The PurpleBlend™ Açaí base is sweet and refreshing in our very hot August hence it was so wonderful having in the afternoon heat.
Berry Berries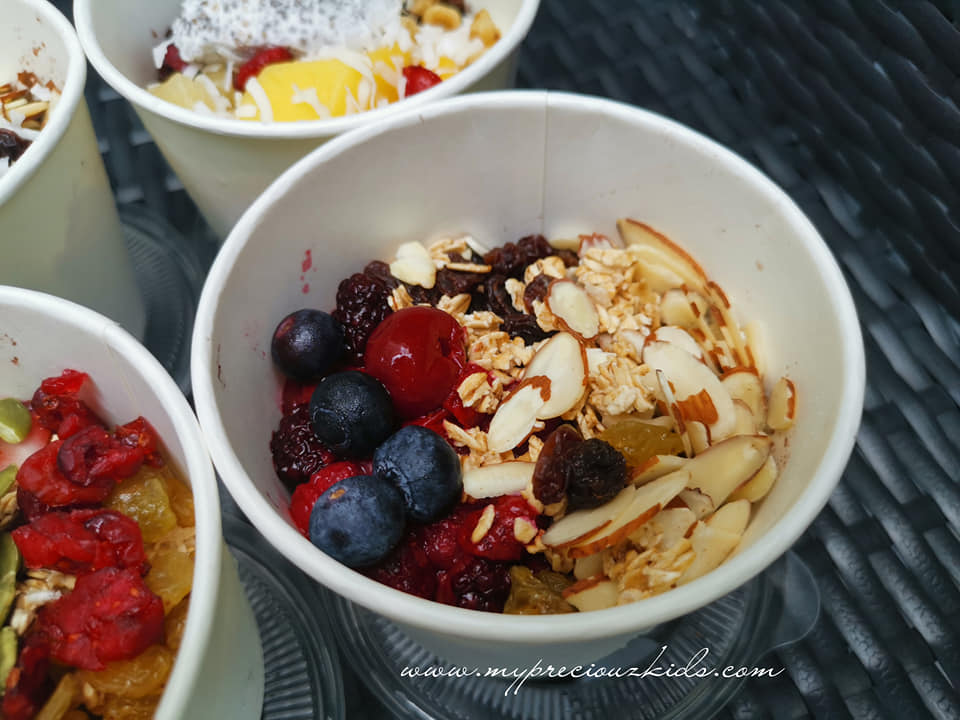 This is for all the mango lovers out there using a pecial Acai Mango Base, Granola, Blueberries, Raisins, Almonds – perfect for mango and granola lovers.
Fruity Delight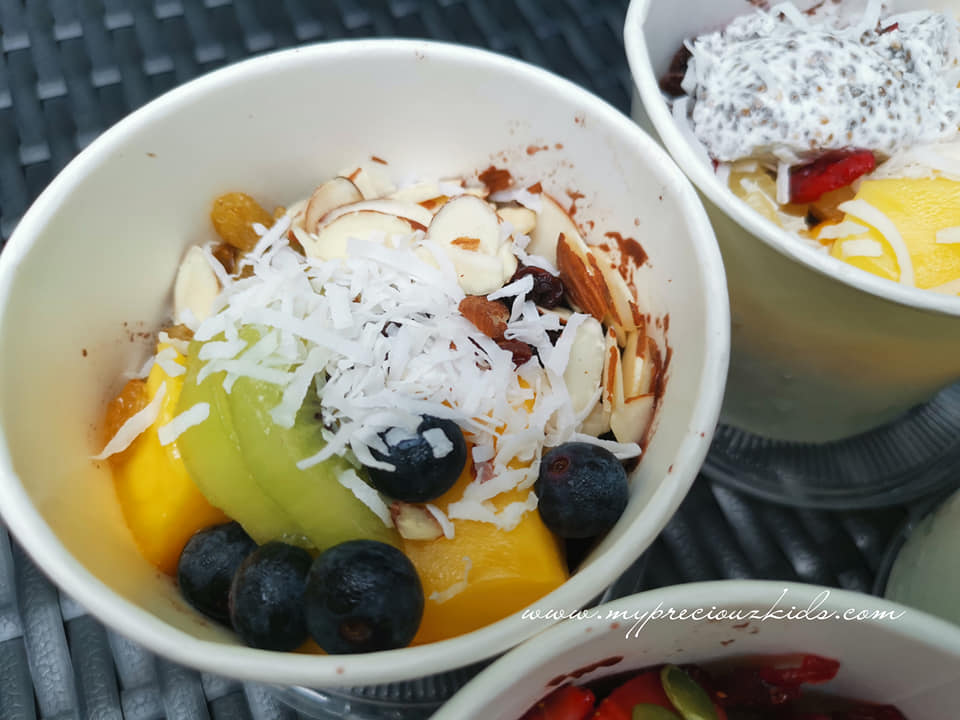 Perfect for fruit lovers featuring mango, kiwi, blueberry tops with raisins, almonds and coconut flakes – a hit for my kids.
Topical Acai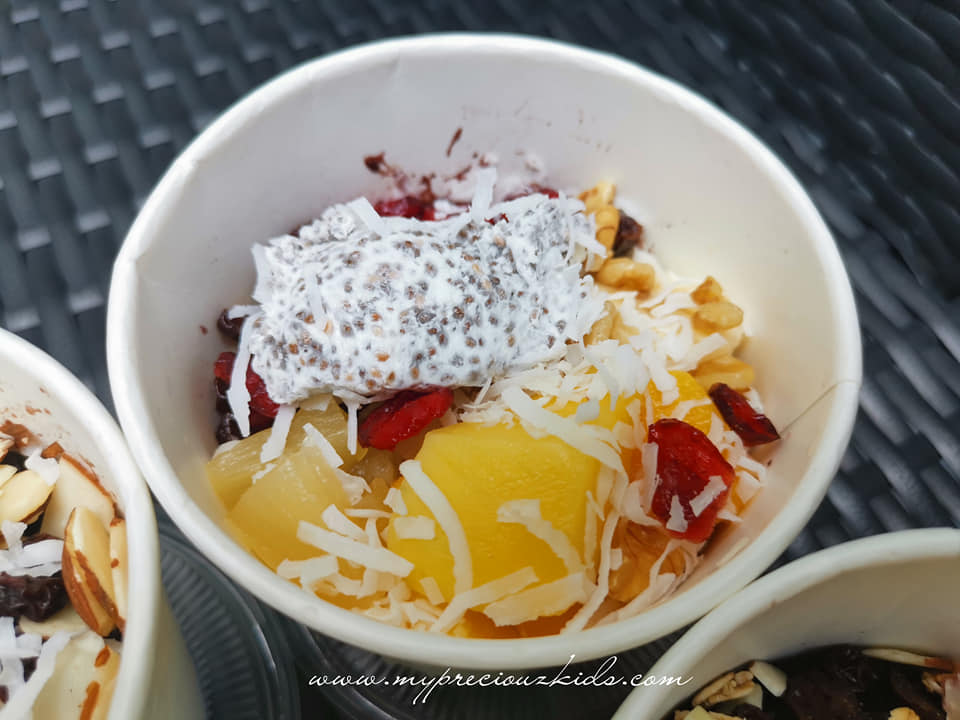 Of the 4 this has more distinct coconut taste with a combinatiom of pineapple, banana, mango, raisin, coconut flakes, walnut, cranberries and chia seed.
I don't have a preference of which is my favourite as I am a big fruits , nuts, berries lover – so practically everything that goes into these 4 bowls are my favourite! My kids loved it too as they are big fruit lovers and they say taste like ice cream sorbet. Definitely a healthier alternative to ice cream!
The Acai Bowl offers free delivery above SGD 40 order – island wide delivery. So if you want to try acai goodness in the comfort of your home, do give them a try, the first and only açaí delivery specialist in Singapore – The Acai Bowl.
For more recommendations , check out this list compiled by Best in Singapore.

The Acai Bowl
Facebook | Instagram | Website
Best in Singapore:
Facebook | Instagram | Websites
Share the article