Media invite
If you have been following my blog for the past few years, you would have known my affinity for the circus shows stemming from my childhood experiences of my parents bringing me and my brother whenever circus came to town. Sometimes, my parents will bring us all the way to Genting Highlands to watch magic shows too!
Here are my cuties pies in the last 2 Cirque du Soleil that came to town – Kooza and Totem the past years.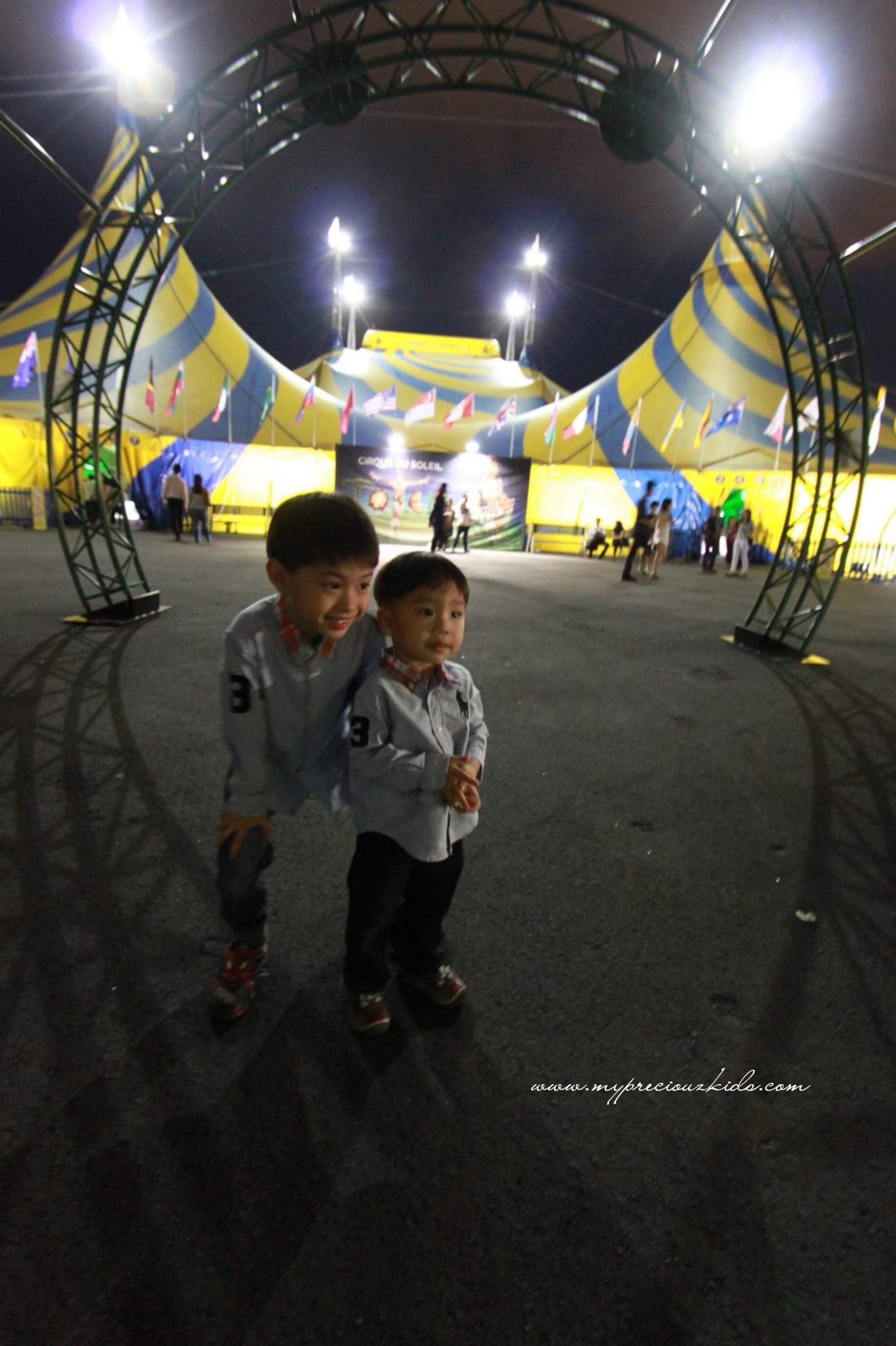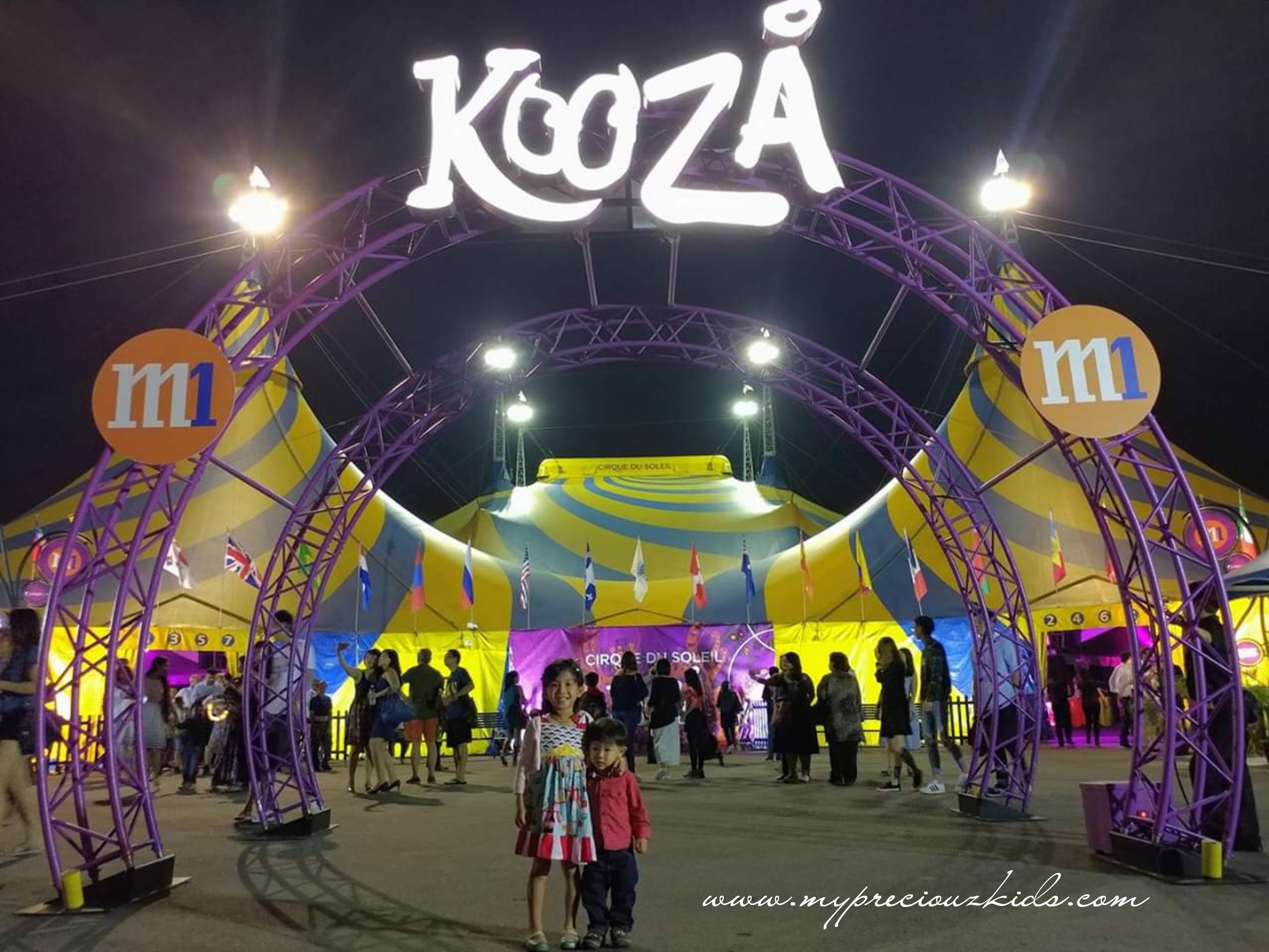 Cirque du Soleil is back in Singapore with a brand new show for the first time in Singapore called KURIOS – Cabinet of Curiosities .

KURIOS will premiere under a brand-new white-and-grey Big Top from 5 July 2019 on Bayfront Avenue, next to Marina Bay Sands . Written and directed by Michel Laprise, KURIOS – Cabinet of Curiosities,
Kurios celebrates the greatest inventions of the 19th century, as audience members are transported into the Curio Cabinet of an ambitious inventor who defies the laws of time, space and dimensions in order to reinvent everything around him. Suddenly, the visible become invisible, perspectives are transformed, and the world is turned upside down.
Since its debut, critics across North America and Japan have been raving about KURIOS – Cabinet of Curiosities. In an alternate yet familiar past, in a place where wonders abound for those who trust their imagination, a scientist ("The Seeker") is convinced that there exists a hidden world – a place where the craziest ideas and the grandest dreams await. Out of his curio cabinet steps an international cast of 47 artists from 17 countries, a collection of otherworldly characters made up of world-class gymnasts, acrobats, contortionists, hand-puppeteers, yo-yo wizards, clowns, actors and musicians. Together they turn the Seeker's steampunk world upside-down as they are guided by an energetic gypsy jazz, electro swing soundtrack.
Some Curious Facts about KURIOS….
To make the Accordion Man's attire, the costume-maker spent an entire week sewing inside the costume
Rima Hadchiti, the artist who plays Mini Lili is 3.3 feet tall and weighs 41 pounds. She is one of the 10 smallest people in the world
The mechanical hand weighs 750 pounds and measures 15 feet by 6.8 feet
More than a hundred costumes were created to dress the cast of KURIOS
There are 426 props in the show, the most of any production in Cirque du Soleil's history
The 122 tour members come from 18 23 different countries. Some have been touring with Cirque du Soleil for more than 15 years
This is the first time that Cirque du Soleil presents a welcoming act on top of the big top before the show starts. When weather permits, 3 artists climb up the big top and greet the guests from above while playing music and acting. Guests get a taste of the KURIOS experience as soon as they enter the site
It took the team of props makers approximately 250 hours to build Mr. Microcosmos' round belly
All performers are responsible for applying their own make-up every show, which can take them between 40 minutes and two hours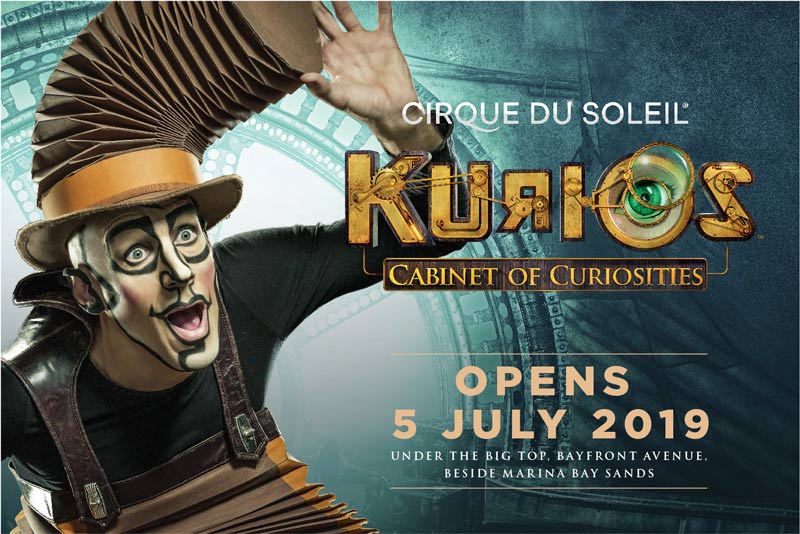 KURIOS – Cabinet of Curiosities by Cirque du Soleil
Season: From 5 July – 4 August 2019
Venue: Under the grey and white Big Top on Bayfront Avenue beside Marina Bay Sands (the big top will be going up 15 June)
PERFORMANCE TIMES:
Tuesday – Friday: 8:00pm
Saturday: 4:30pm and 8:00pm
Sunday: 1:30pm and 5.00pm
TICKET PRICE: From $95 through SISTIC
* Excludes the booking fee of SGD$4 per ticket
Share the article